Spring is also known as the season of new beginnings, and it makes sense why. During this season, flowers and trees start to blossom again, and animals that underwent hibernation during winter now awaken. Because of all this, you might want to treat spring as the time to improve your life, and you can do this by cleaning, redecorating, and upgrading your house. 
If you feel like redecorating your entire house is too intimidating a task, then you can start with one room first. The living room is a great place to start since this is where you and your guests spend the most time. 
Here are a few decorating ideas that will make your living room look even better this spring. 
Go for Lighter Fabrics
source: thestatesman.com
When it was still winter, you most likely opted for thick fabrics for your curtains, throw pillows, and blankets. But now that the cold season is over, you can replace these thick fabrics with ones that are lighter, such as cotton and linen. 
With lighter fabrics, your living room will appear bigger and brighter, which is what you want for spring. So, when it comes to changing the fabrics for your custom-size window curtains or pillows, make sure that you're choosing a thin and light one. 
Incorporate Flowers and Greenery
As mentioned earlier, spring is the time for flowers and plants to grow once again, and for that reason, it's a wise idea to incorporate this reality into your design. Aside from that, flowers and green plants also add so much life into any room — with their bright colors and fragrance, it's hard not to light up whenever anyone sees them. 
You have so many flowers and plants to choose from, so finding the ones that you like won't pose much of a problem. Additionally, there are different ways to arrange them — not just on glass vases and pots. Instead, you can also create floral chandeliers, hanging pots, and more.   
Add More Splashes of Color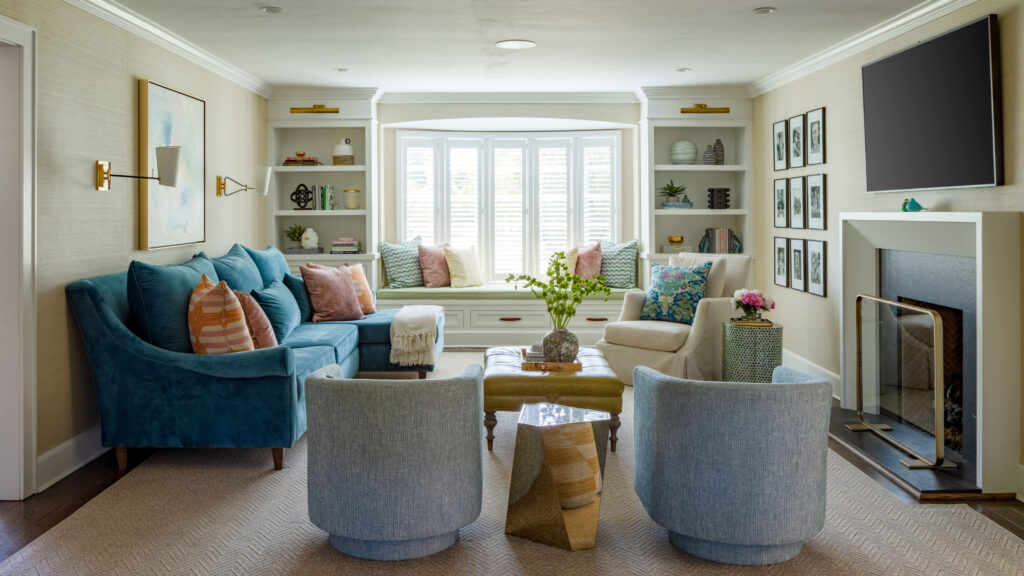 source: pinterest.com
The world is a lot more colorful during spring — and so your living room decor should reflect this. Using flowers and plants as decorations is definitely one way to add splashes of color, but this is not the only method that you can do. 
Other ways you can add more color include choosing vivid fabrics and adding bright rugs, carpets, and mats. Moreover, you can also buy paintings and other artworks to hang on your living room wall. In a nutshell, there are so many ways to make your living room colorful and vibrant, so make sure to do any of these methods. 
More Lighting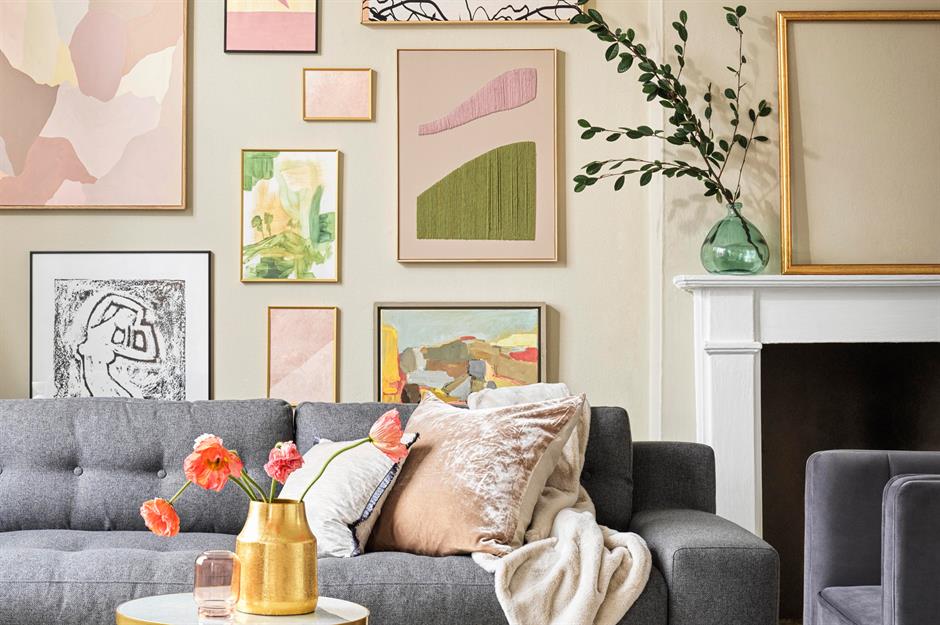 source: pinterest.com
Now that the sun is out for a longer time, you should take advantage of all the natural light you're getting. This is where thin curtains will be advantageous since they can let in as much light as possible. 
Aside from natural light, you can also upgrade the lighting fixtures you have in your living room. Perhaps your floor lamp needs a new bulb, or maybe you want to add new lighting fixtures, such as a chandelier, table lamp, or wall-mounted lights. 
Essentially, upgrading your lighting will enhance your living room. So, you should definitely consider doing this. 
Place Baskets to Reduce Clutter
On a more practical side, you might want to place one or two baskets in your living room. This is because having a few baskets allows you to store things properly, thus avoiding clutter and keeping the room clean. 
You can choose baskets with designs so that your living room will still appear aesthetically pleasing. For example, a woven basket can make the room look chic and stylish, so you might want to choose this for your living room area. 
Conclusion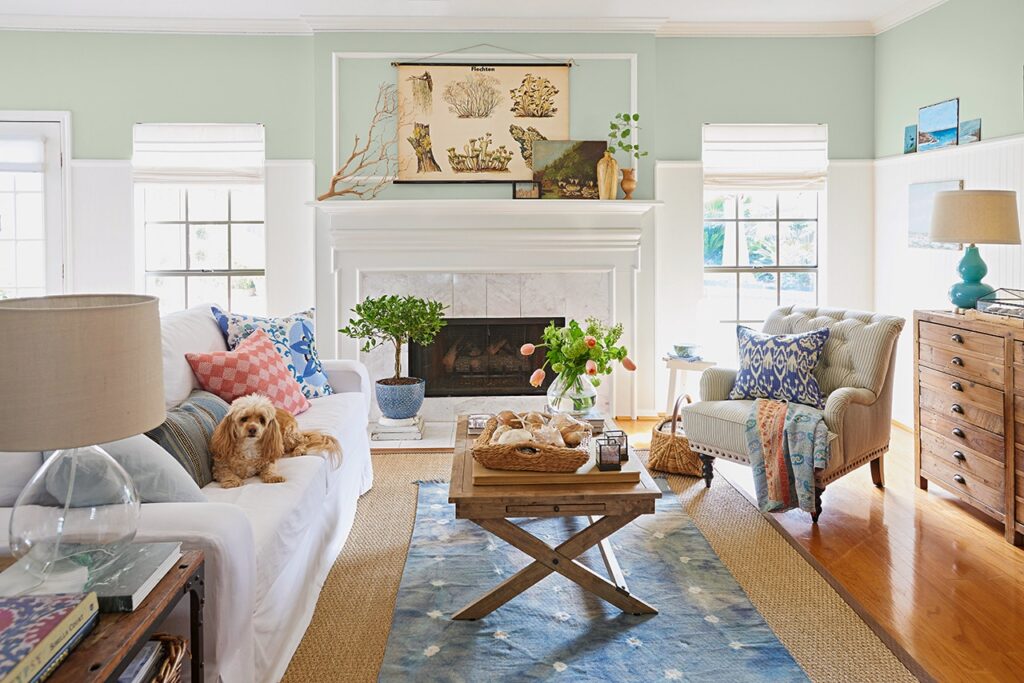 source: theinspiredroom.net
Winter is finally over, and spring is now upon us, which means that this is the perfect time to redecorate parts of your home — especially the living room. The tips mentioned above are a few suggestions that will update and improve your living room for this season. 
So, choose which decor idea you want to try, and apply it to your living room. You will be happy that you did.