Do you dream of creating a luxury-looking living room on a shoestring budget? Don't worry; we've all been there! Sprucing up your home without having to spend a fortune is possible, thanks to a few simple but valuable tricks you'll learn today. So forget about the living room as you know it, because it will feel like a brand new space after you're done with these changes.
Multi-Layered Lighting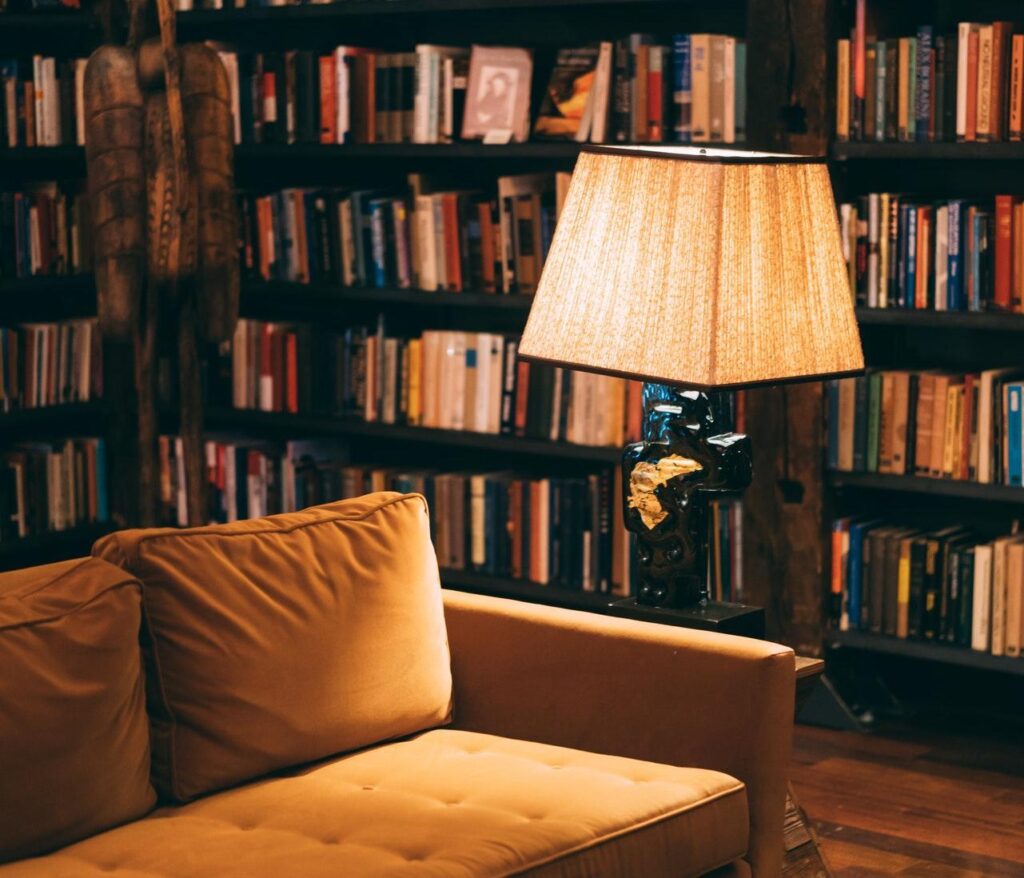 Nothing beats excellent home lighting! Even the simplest Furniture For Living Room will transform into a high-end one thanks to the right lighting plan. When we say multi-layered, we mean including a little bit of everything so that you can go from zero to one hundred very fast. Start with a gorgeous chandelier that will be the room's centerpiece, then choose a unique floor lamp for one of the corners. Finally, you can get creative with wall sconces or candles. A trick most architects swear by is adding a dimmer switch for a cozy atmosphere.
Use Luxurious Fabrics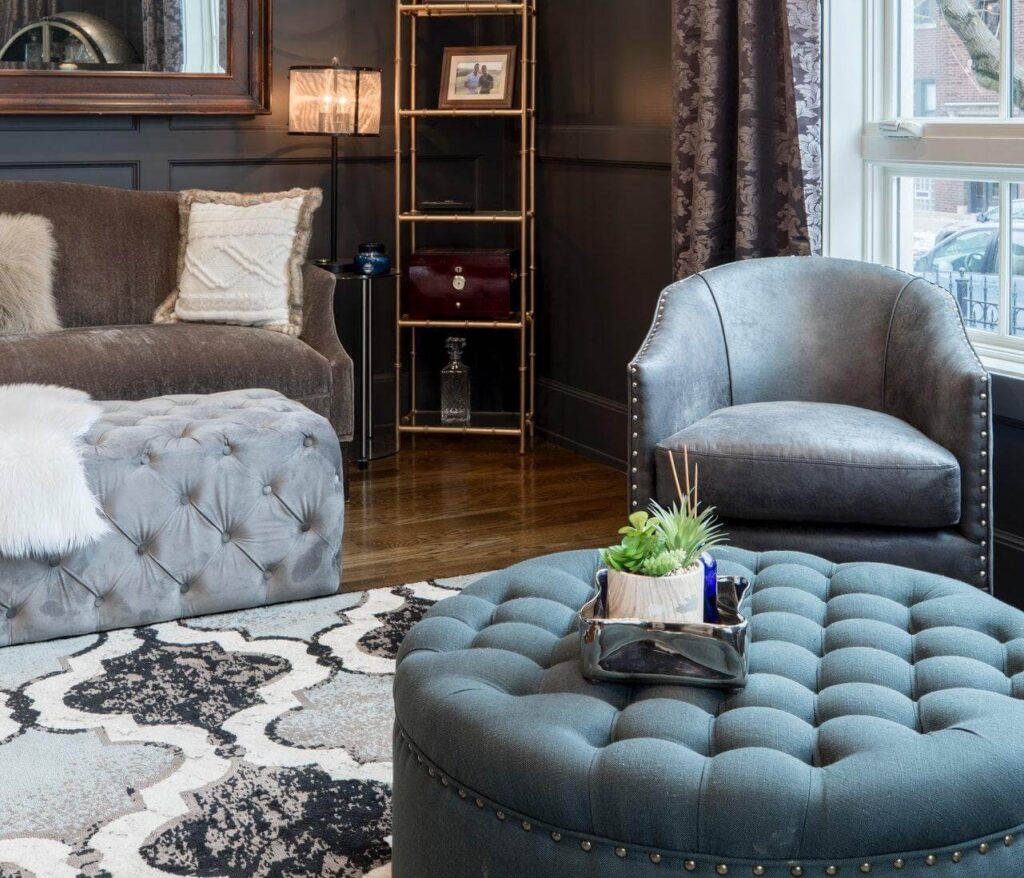 High-end, luxurious fabrics are here to save the day! When you want to decorate your room on a budget, there are ways to include materials such as leather, crystal, marble, and wood without spending a fortune. Start your search for items at flea markets or antique shops, where you can easily find unique metal trays, crystal decorations, and maybe even a marble tray. Then, add small hints of leather in the room with beautiful pillowcases for the sofa or the armchair.
Decorate Your Windows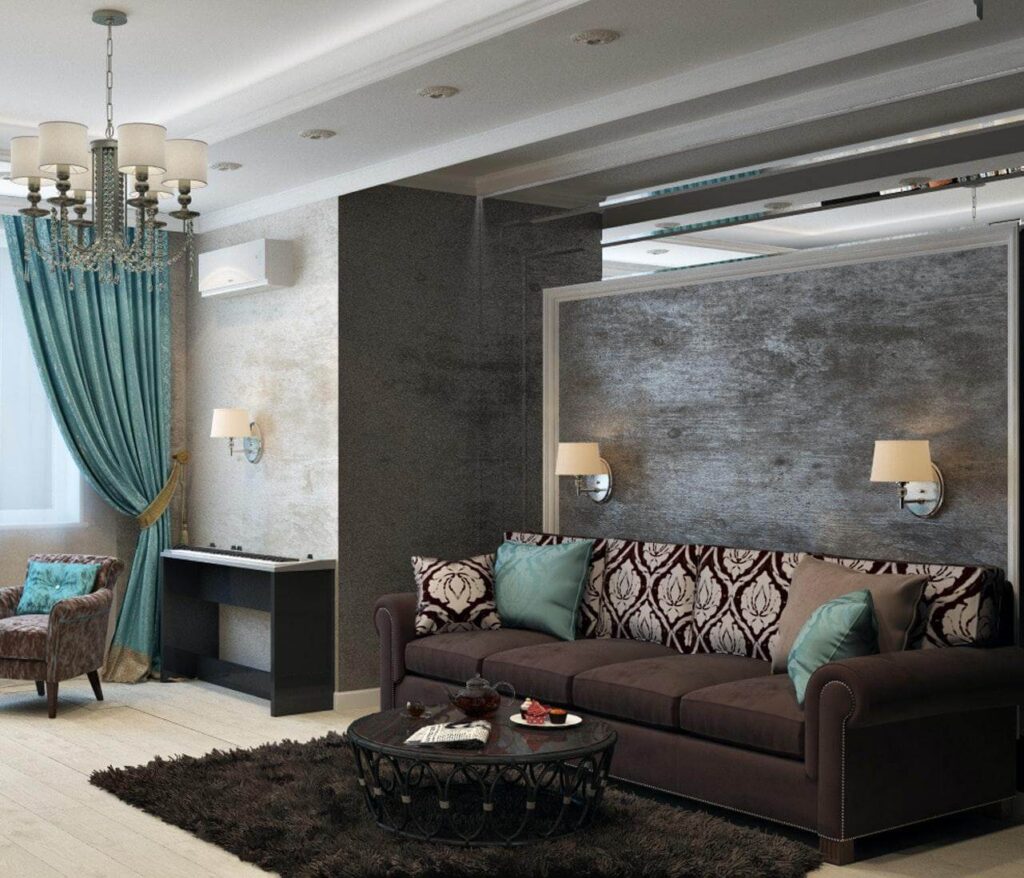 You know what they say – windows are the eyes to your home! There is no better way to add a luxurious feel to the living room than stunning drapes or curtains. This is the perfect chance to include a luxurious fabric to the mix and make this the statement area everyone will gasp at. Thankfully, there are plenty of expensive-looking materials to choose from that won't break your budget.
Look for a custom curtains store where you can find a broad selection of materials, textures, and colors so you can pick out the perfect window treatment for a fancy living room. Remember to opt for ceiling-to-floor length for curtains and drapes to add height to the space.
Add Metallics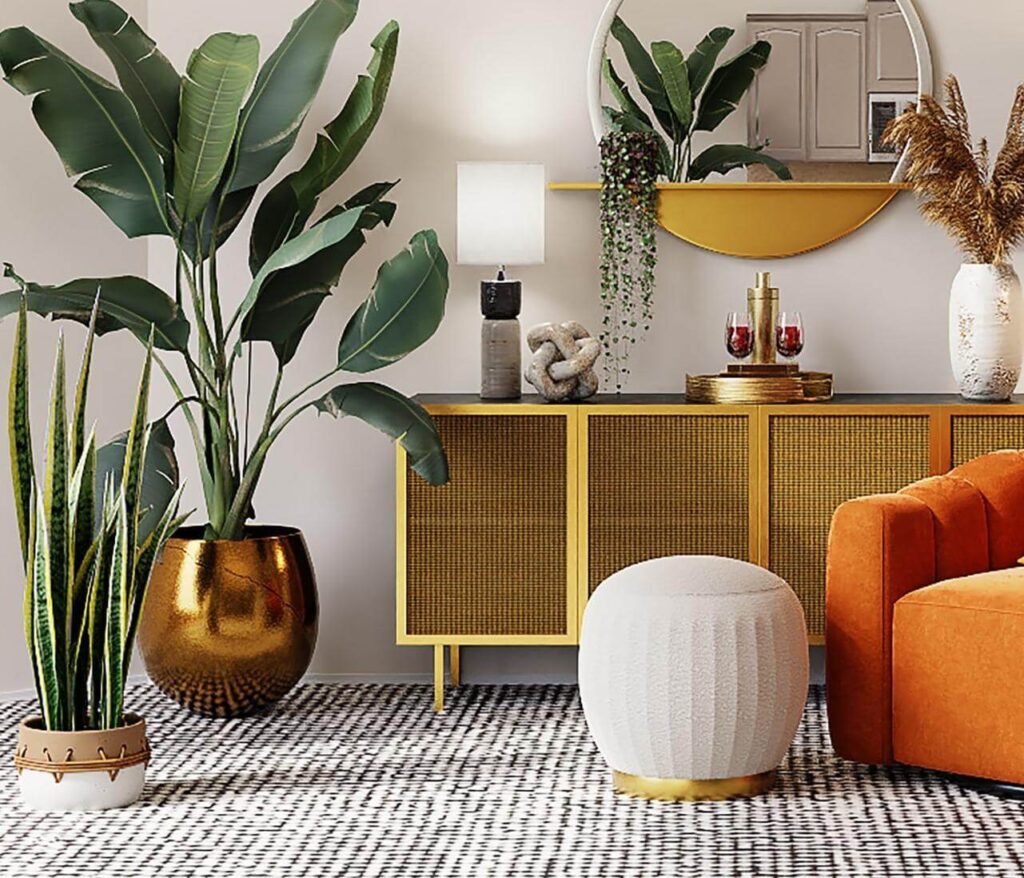 Metal details and eye-catching hardware make everything better! Metallic items here and there will elevate the interior design to a whole new level, and luckily, they won't be costly. We have to share one tip: you can find the best, most authentic pieces in antique shops and flea markets. Imagine how stunning a large brass mirror will look, matched with a few intricate but jaw-dropping picture frames in the same shade.
If you want a subtler approach, you can always get creative with the hardware of your window treatments. For example, the living rooms that are blessed with long windows will appear five times more luxurious when you add fancy curtain rods for large windows. Another trick is to treat small windows with long rods to add width and create an illusion they're larger!
Try Moldings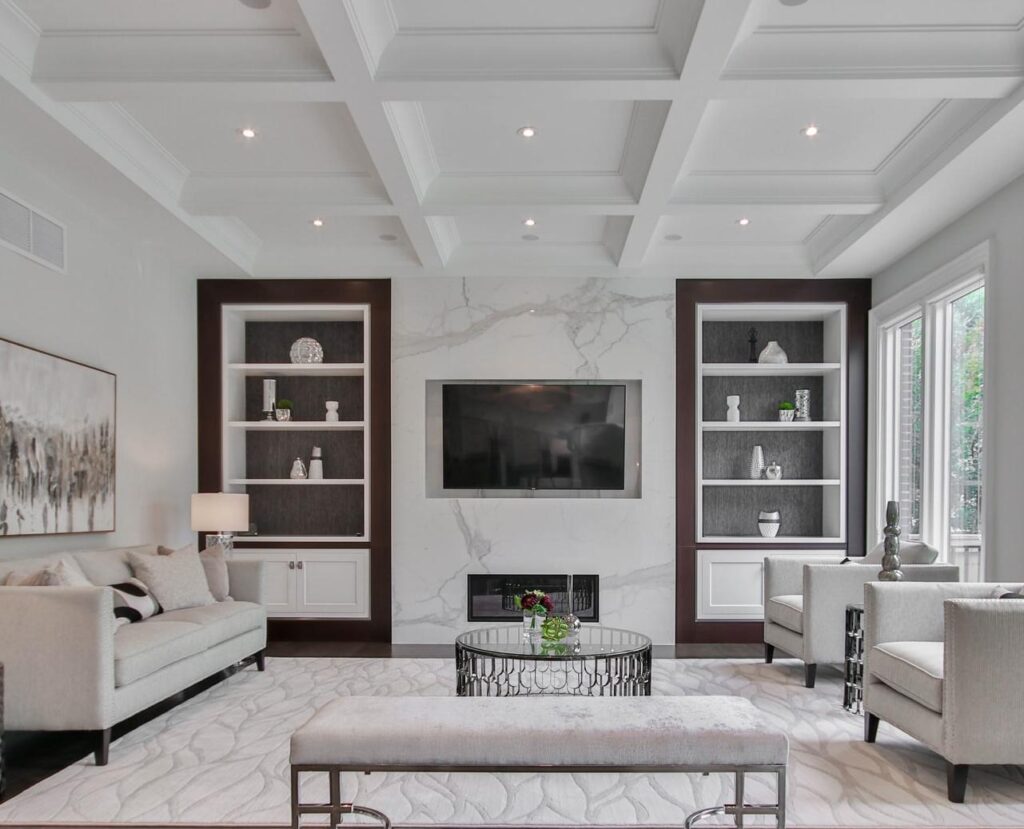 All those fabulous homes you see online that radiate luxury have one thing in common! Moldings are huge right now and come in many shapes, sizes, so you'll easily find the design to elevate your interior. Thanks to this addition, the walls will feel more expensive, and the entire room will get that elegant, rich appearance. What's even better, decorative molding is inexpensive, and it can be your DIY project for the following weekend.
Large Artwork Can Do Magic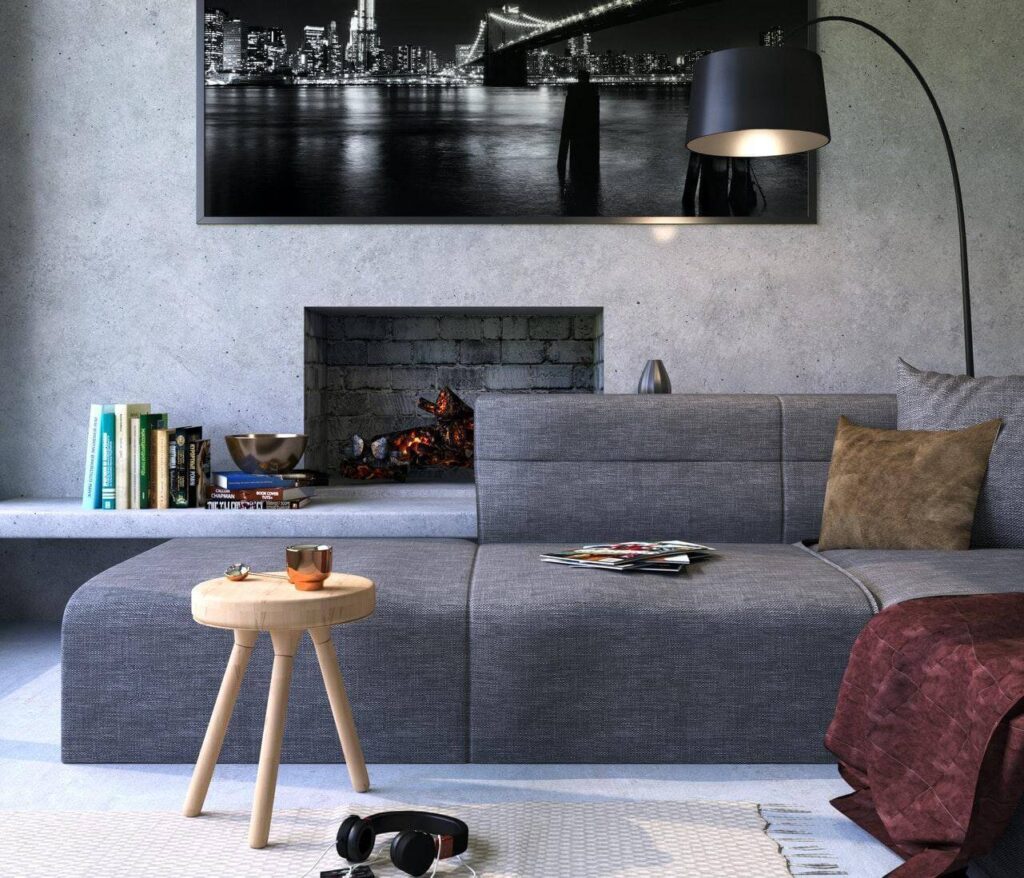 Go big with art! These don't have to be expensive paintings from renowned artists; instead, you can revisit the local flea market and find the most beautiful art with unique frames. Just a single piece of art will make the room look high-end and opulent. It will be like entering one of those rich galleries that are everyone's dream. If you're a maximalist at heart, feel free to add a few smaller paintings on the empty walls. 
Try The Contrast Scheme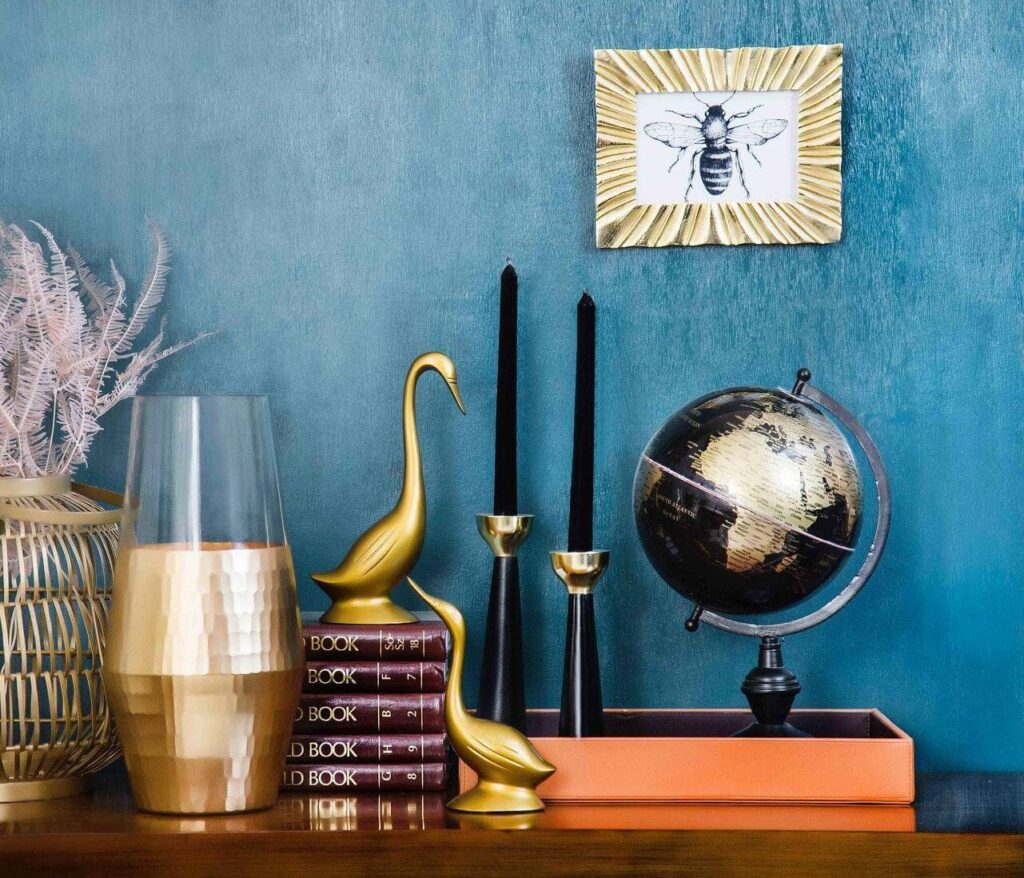 Stick to bright tones for your furniture, and add color through accessories. Bright shades such as white, nude, and grey are synonyms for luxury, plus they make the room appear larger. If you're a fan of dark tones, paint the door in a rich matte black hue. The decorations can also be in darker shades or bold, striking tones. 
Conclusion
Having an expensive-looking living room doesn't have to be an expensive project! When you learn the right tips and tricks, you can easily achieve that luxurious feel in a few simple steps. Start by investing in gorgeous floor-length drapes or curtains, add luxurious fabrics, hints of metallics, and a large painting. Next, keep the furniture minimalist and in bright shades, so that you can decorate the walls with molding and play with colorful decorations. Finally, invest in multi-layered lighting, and welcome to your opulent living room.