Decorating your living room in grey is one trend that will never go out of style. This color can either serve as a canvas to allow your favorite pieces to shine or blend perfectly with other living room essentials. It has the power to bring depth and character into any space. 
Grey isn't only meant for homeowners who are working towards a minimalistic look. It will fit your living room seamlessly regardless of your interior design style. More so, you'll have the opportunity to experiment with different shades and textures. 
Are you ready to decorate your living room in grey? Read on, we've got you covered.  
Leather sofa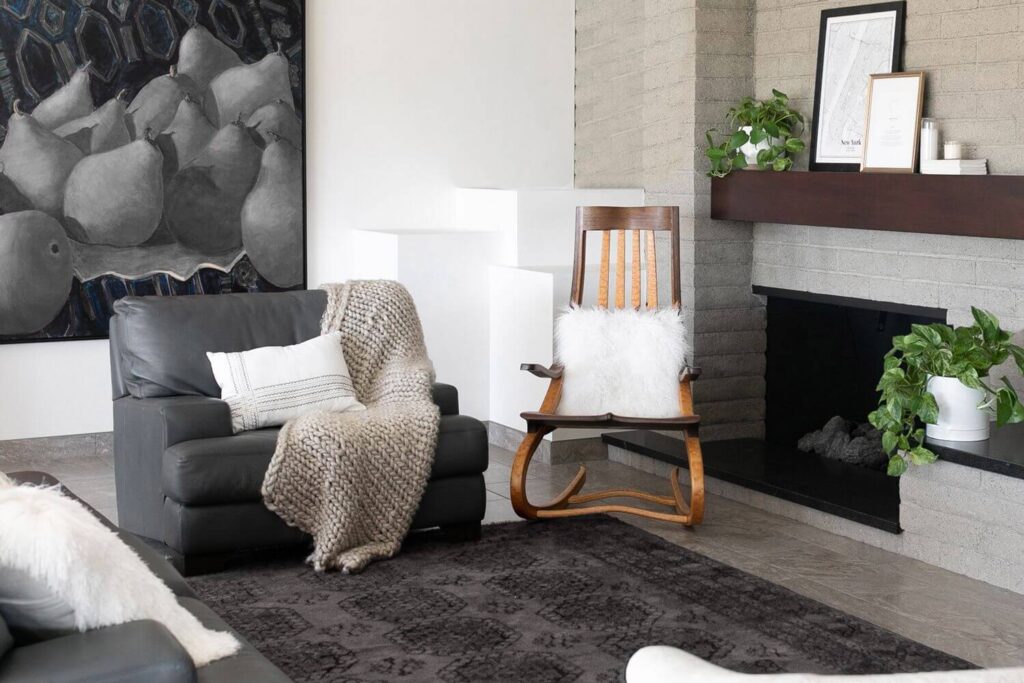 source: thespruce.com
Some homeowners are not daring enough to work with dark colors, especially if such a room has limited access to natural light. You can add a grey sofa from Leather Sofa World to your living room for a sophisticated look. This can go a long way to tone it down and bring a relaxing feel. 
Leather sofas are comfortable, easy to maintain, and tend to last for several years. In case you want to layer different shades of grey in your living room, greenery will help to add drama to your space. 
Cushions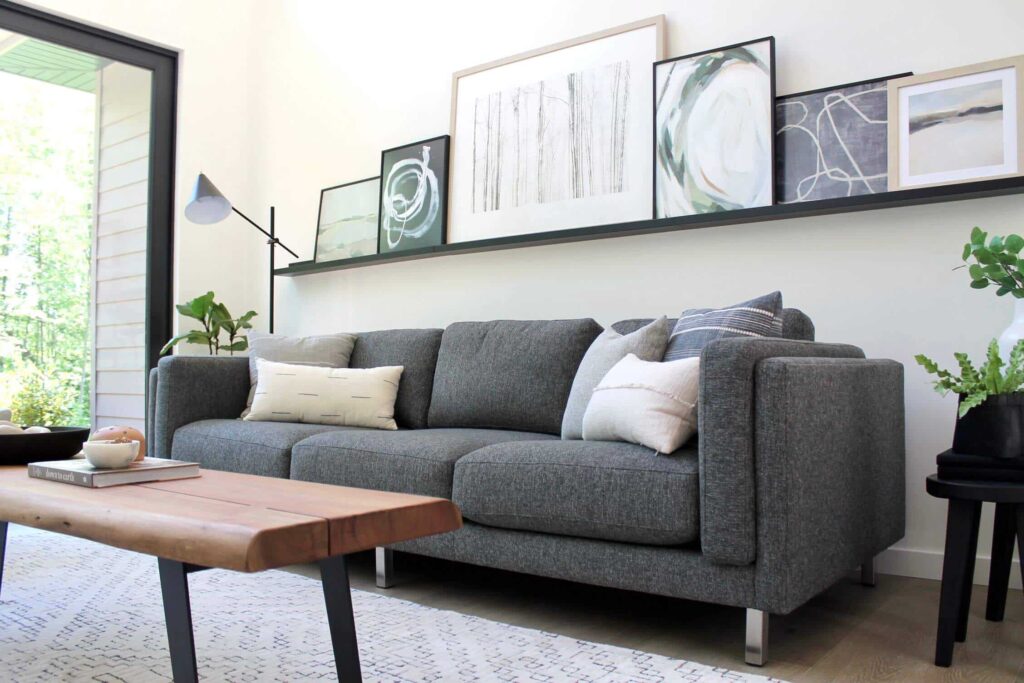 source: thespruce.com
Furniture pieces such as throw pillows and cushions can give texture to your living room. Colorful cushions rarely remain trendy for years. Given this, invest in a chic grey cushion for a relaxing effect. Get throw pillows in different shades of grey or opt for pastel colors. 
The good thing is that grey furniture pieces are multi-functional. You may decide to use them in other rooms later on.  
Rug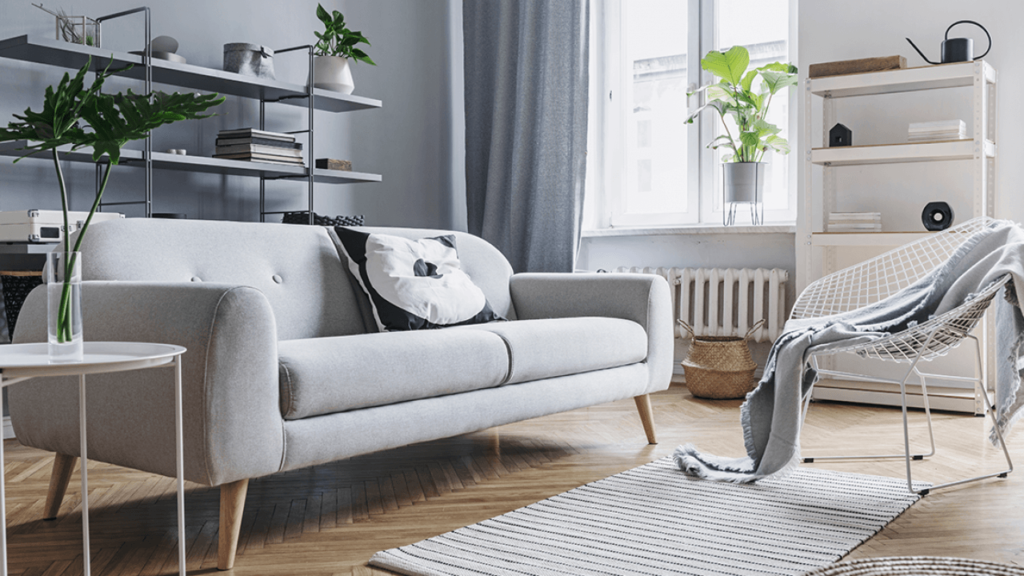 source: bergerpaints.com
As you focus on other areas of your home, pay attention to the floor too. It's even better to start from that point when decorating. Rugs are a perfect way to bring warmth to your space.  
Grey is a versatile color, so a grey rug will still come in handy whenever you're ready to give your living room a makeover. Get a large rug in any cool shade of grey for a comfortable space. 
Lighting 
Grey tends to change once it is exposed to different types of light. This is why you need to check grey paints and other elements at different times of the day to confirm that it's the shade you want. 
The rule of thumb is to keep your lighting cool if you opt for warm grey tones and vice versa. Another hack is to invest in different sources of light for various effects. The ones you should prioritize include accent lighting, task lighting, and ambient lighting. 
Blinds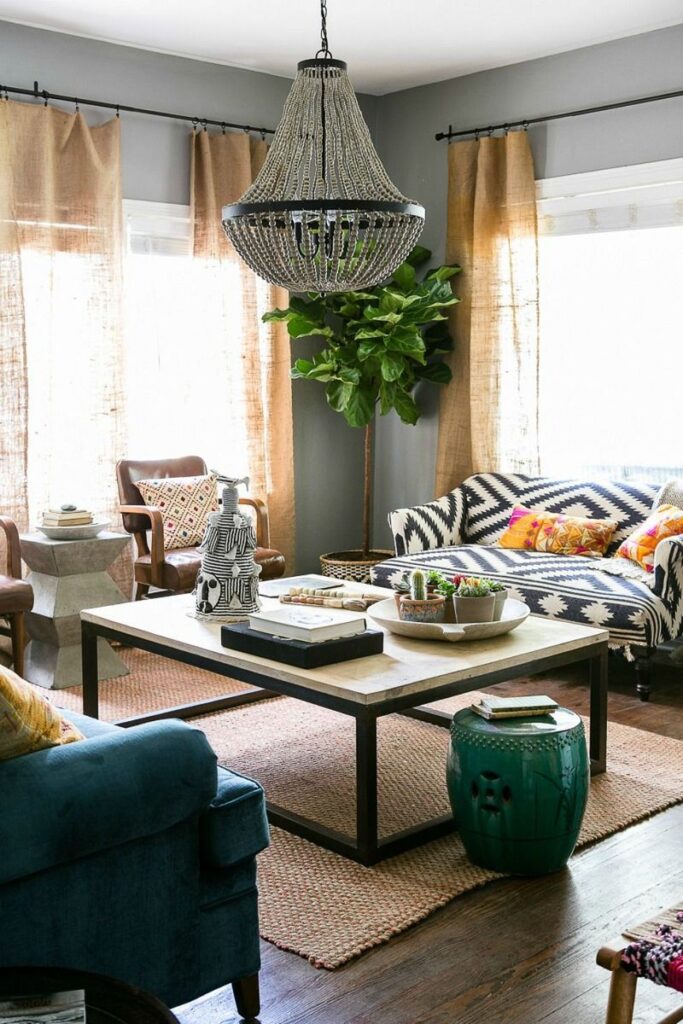 source: hearstapps.com
Grey blinds can add depth to your walls, depending on the intensity of natural or artificial light. Blinds have the power to make your living room feel cozy effortlessly. Privacy is also guaranteed if you want to enjoy intimate moments with your loved ones or need to block out the noise and light. 
When using grey blinds, it's up to you to decide if you want a lighter or darker shade of grey for your walls and window frames.  
Featured wall 
You can achieve a striking look with a grey featured wall in your living room. It's best to stick to pale grey if you want a spacious and bright space. Dark shades of grey are perfect for a cozy look. 
If you choose this option for your featured wall, try adding a splash of color by designing a simple gallery wall or adorning it with large artwork.