When you are searching for a dream home, don't let the made-up facade of a model home trick you. On the other hand, constructing a new home from the ground up will be as intricate as any other real estate transaction. Additionally, you'll have to navigate through several builder-friendly contracts, curb the temptation of decorative upgrades, ways to maximize resale value and pray to God that a group of boards and concrete will become a reliable place to live on time and budget. 
The average cost of building a new home is $400,000 approximately, so you might find yourself considering this option since at first glance it is no more than the median price of a resale home. And we all know that the cost of raw materials is always rising and builder escalation clauses can add thousands of dollars to a home's initial value. All these reasons make it more than important for you to seek assistance from a real estate professional, who's accumulated new-build experience over the years and has built some valuable connections with local builders. And if you are planning to buy a construction home without an agent because you want to save a few dollars in commission, think again.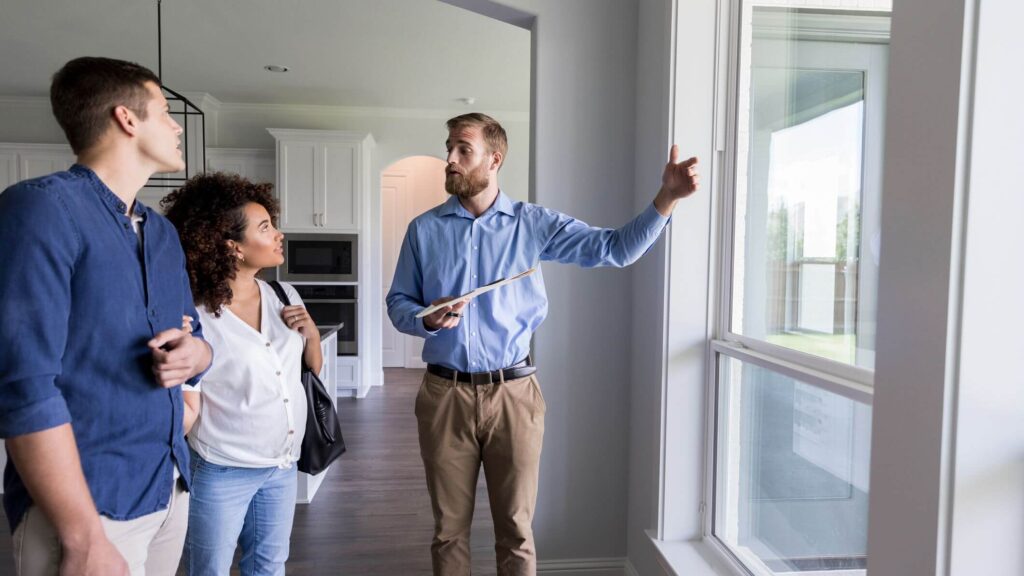 source: thebalance.com
It's natural for the homeowner to pay the agent's fee( however, it keeps on changing) but hiring a professional that can make the whole process of buying your dream home easier is an important part of the process. For this reason, we have discussed with realtors, builders, and top experts why it is important to hire a real estate agent when you are out shopping for a new home and how they can help you in making the right decision.  
Defender of Your Best Interests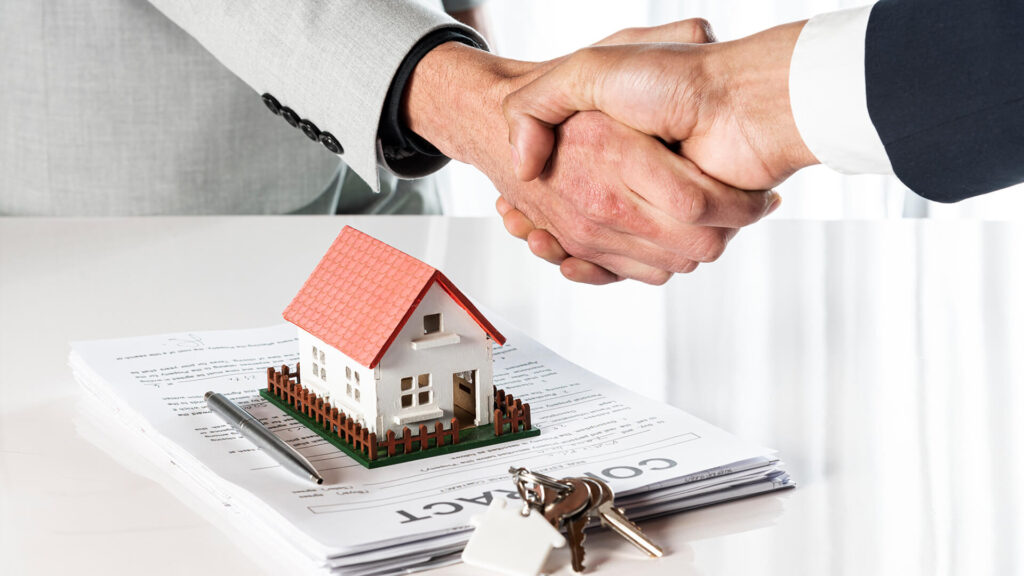 source: herohousingfinance.com
The real estate agent that advises you on the behalf of the builder is no doubt a good resource when it comes to a new construction process. However, don't forget for a second that they are only there to represent the builder. These agents will make sure that they keep maintaining a good relationship with the builders, and at the same time, they will give priority to the builder's interests over buyers. 
But the story completely changes with you having a real estate agent by your side, it's because you'll have someone who is the defender of your happiness and your best interests. 
Additionally, it would be safe to say that a builder's agent doesn't want you to have a bad buying experience, but they are more likely to defend the interests of a seller. Moreover, they are getting paid by the seller so they are legally bound to serve their client's best interest which can make the whole process a bit unfavorable for you. 
Useful Data and Knowledge in the Area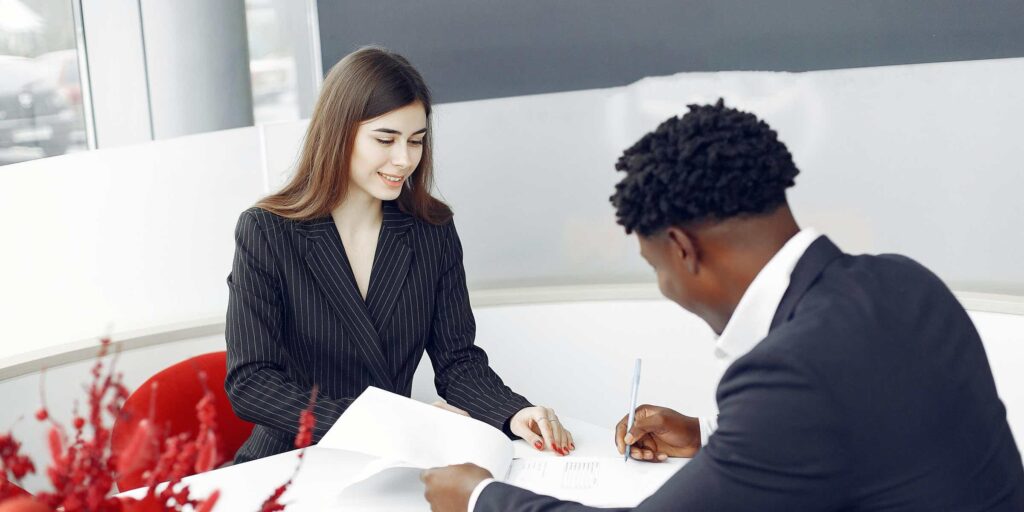 source: betterteam.com
It's no secret that a real estate agent comes to your aid with key area knowledge: they are familiar with the current home's costs and the typical rates of property in a particular area or a construction site. As a result, they'll be able to tell if you are getting overcharged during the sale or if the builder is overcharging you on your kitchen's granite countertops. And according to our agents, realtors are equipped with this information, as they negotiate on the buyer's behalf from a position of knowledge and power.
Additionally, your agent will help you think through maintaining a cost-effective budget and the cost of every upgrade. They also have the talent of spotting a good deal and may even use their past experience with a builder to arrange a price that is most suitable for you including financial incentives or free upgrades. 
Moreover, your agents will be with you through the whole process and will request regular construction updates if you have opted for building a new home. And if the builder or seller is asking for a delay, your agent will push back and will make sure that the seller is right on schedule. Their top priority is your comfort and happiness. 
Implausible Escalation Clauses
source: ovmfinancial.com
Just like how an inspection or appraisal can result in re-negotiation of the initial purchasing price of a resale home, a builder's escalation clause has significant power in impacting the final value of your new home. 
Simply put, an escalation clause secures the interests of a builder in the event of fast-growing material costs so they don't have to suffer any losses during the transaction. So when the prices of a particular material increase and that particular item is in the builder escalation clause, you are bound to pay the portion or all the expenses. 
So, if you are not careful, you'll end up paying a lot more than you initially agreed on for your new home. Rising lumber costs, specifically, have the ability to increase the total cost of a new home by 30,000 dollars on average the last spring season. The cost of plumbing fixtures, steel, millworks, cut stone like granite and marble, and paint is also on a steady rise. 
For all these reasons working with an experienced agent becomes even more crucial –  as they can help you understand and recognize the financial consequences of an escalation clause. Additionally, they can help you in negotiation and in finding ways to minimize the risk, like asking for an option that will nullify the contract if the total cost of the property rises over the original cost by a certain amount or percentage.  
An Unfavourable Payment Schedule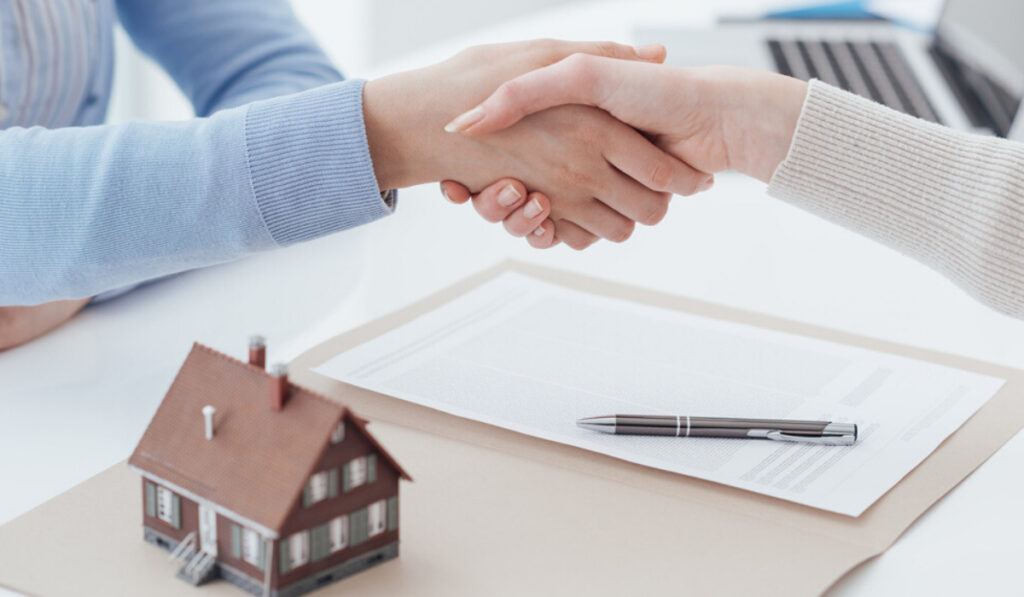 source: housing.com
You'll be asked to put anywhere between 5 percent all the way to 30 percent of the total cost of the property up and make the rest of the payment in installments. Without an experienced real estate agent on your side, you could unknowingly agree to a payment schedule that clashes with the structure of your loan. 
To Sum it Up
Hiring a real estate agent will make the whole buying process more interesting for you and more favorable. With their knowledge and expertise, you can get more out of your available resources without making any drastic changed to your initial plan. Furthermore, they can help you understand all the legal aspects of buying a new home that can help you even after purchasing the property.