Designing a room that's equally chic and functional sounds like a challenge, but it's a very rewarding one. Having a cozy and inviting spot in your home, where you can unwind, host friends, spend time with family, and create beautiful memories is priceless. This simple guide to decorating a chic yet functional living room has everything you need to kick-start the project. Read on for some inspiration. 
Ideas for decorating your living rooms
It's time to arm yourself with some tips before you start decorating your living room. 
Convenience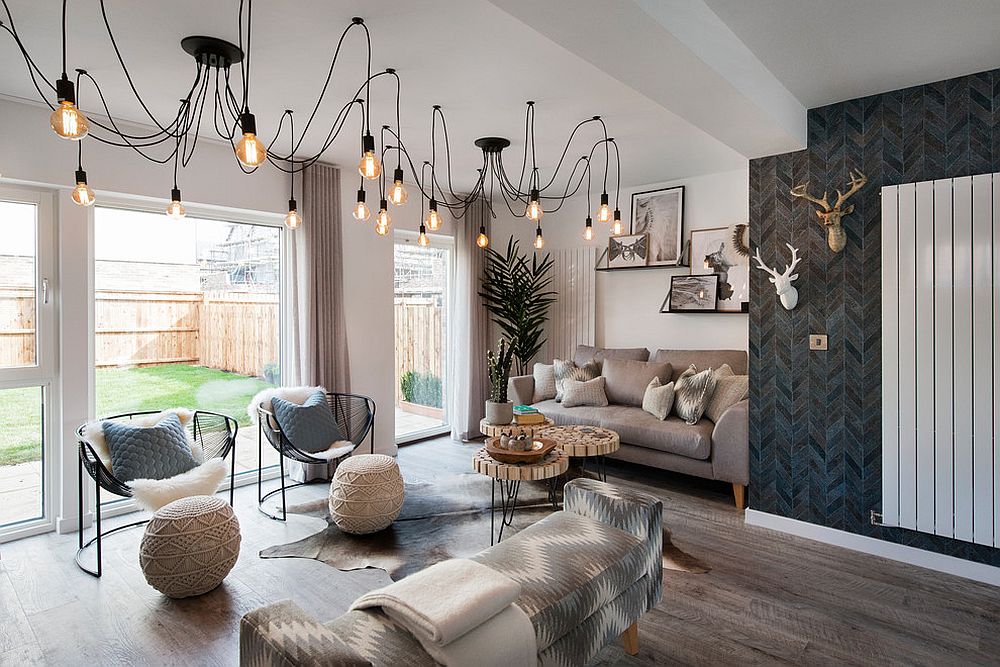 source: decoist.com
The living room is arguably the most used space in a house. It should be a comfortable space for all family members to hang out. Turning it into a showroom only defeats its purpose. We're not saying that you should give up style for comfort. The goal is to have a room that ticks both the style and convenience boxes. A room that you don't feel guilty hanging in. Sounds like a challenge? Keep reading. 
Measurements and Layout
Before buying any furniture, take measurements and decide on the layout. Where do you want the TV to go? Are you going to hang it? Or use a TV stand? What about the sofa? Do you want to install a bookshelf? A storage solution? A couple of chairs? If you're feeling overwhelmed, you can browse the internet for inspiration or even get professional help.
Sofa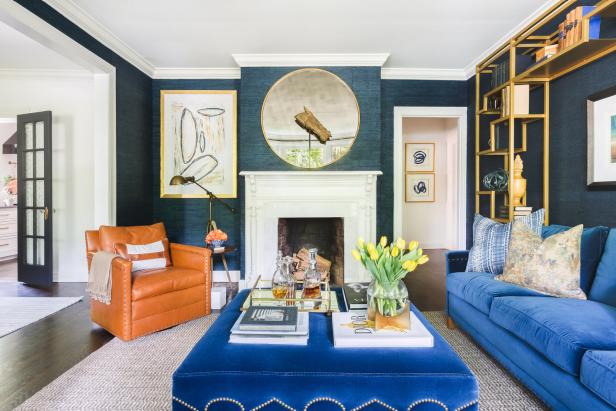 source: hgtv.com
A good rule of thumb is to shop for the larger pieces of furniture first rather than the smaller ones. Unlike smaller pieces, large furniture is much harder to re-home. 
One of the most exciting pieces of furniture to shop is the living room sofa. The sofa is where you enjoy a family movie night, wind down after a long day, bing-watch a favorite show, host a board game night for your friends, and have a conversation with a family member. For such a high-traffic area, make sure your sofa is both comfortable and durable, and can take the wear and tear of everyday living. 
Coffee Table
If something in your living room feels off, 9 times out of 10, it's the disproportionate coffee table. Don't buy the first coffee table you find. Make sure you're taking the materials and measurements into consideration. There are endless options of coffee tables out there. Find something that matches the aestatics and the dimesnions of your room. You can also find a coffee table that comes with a storage space, if you need it. 
Rug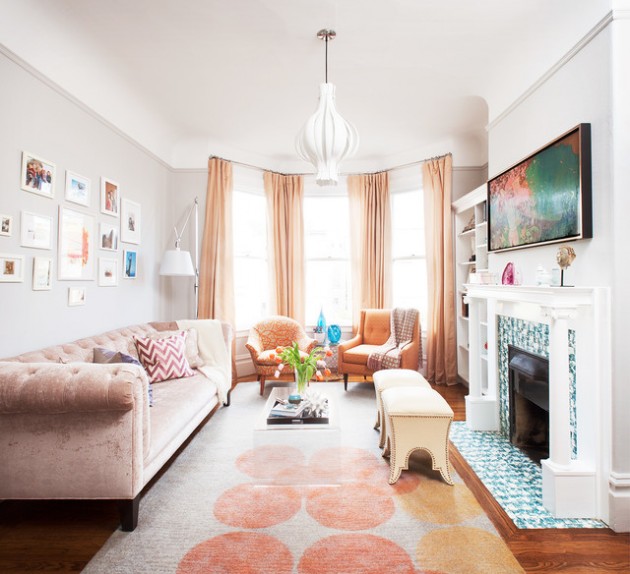 source: apartmenttherapy.info
Now that the largest part is taken care of, it's time for the smaller pieces to fall into place. Buying an expensive rug shouldn't be the goal; For an overly used space like the living room, opt for something stylish yet practical, especially if you have children. Again, you want it to stand still in the wear and tear of everyday living. Before you buy your living room rug, make sure to take measurements first. A poorly-sized rug is a mistake that you can easily avoid.
Lighting
Although it greatly affects the aestatics of any room, lighting is one of the most over-looked decor elements. The living room is where you watch TV, scroll social media, or enjoy video games. Pick a lighting that is not harsh for the eyes. Pair that with a beautiful light fixture, and you're good to go. 
Chic and functional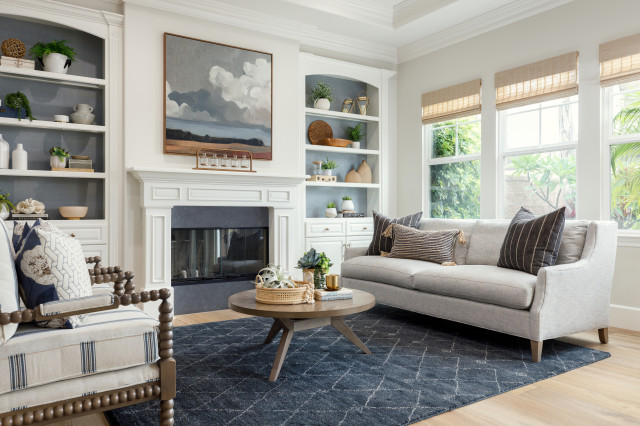 source: houzz.com
Designing a living room that everybody in your home loves and uses is very rewarding. Although it may feel overwhelming, but breaking the process into smaller chunks will make it pretty manageable. Following these simple tips will help you decorate a living room that's both chic and functional.