Art does not just complete your home decoration, but it brings them all together. If one art brings so much joy to the viewers, imagine what an entire wall art gallery could do. Sure, it might be a little baffling at first, but you don't need to get overwhelmed. We have put together a short but helpful list of things to keep in mind when putting up a wall art gallery at home. 
Dress Up Your Blank Wall and Turn it into a Masterpiece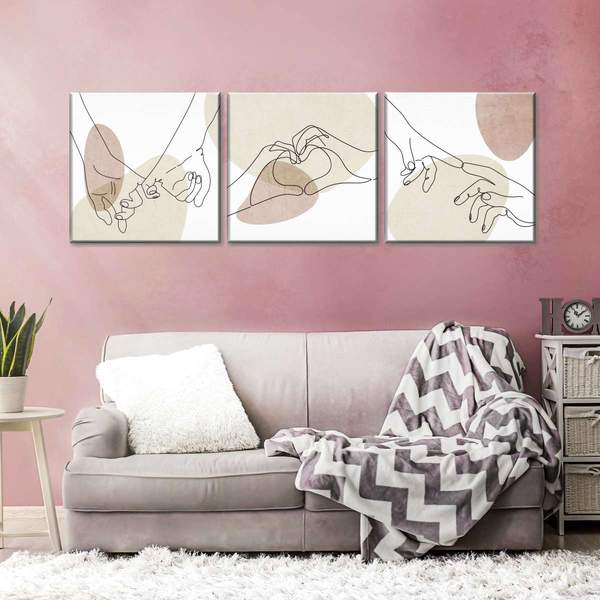 source: elephantstock.com
We love a collection of memorable pieces like our favorite photographs, mementos, art pieces, photo prints, etc. What better way to keep the memories alive than to display them on your wall? This trick will not only transform the look and the feel of your home but will also create a magnificent focal point. 
The first step to making this project successful is to pick favorite pieces to display on your wall. Choosing your wall art is very important, as it will also determine the theme you are going to have later on. Also, choose the location of your wall art gallery – will it be in your living room, the dining room, the bedroom? In line with picking the right place for your wall art, you also need to consider the size of the space. Make sure to only collect pieces that will match the size of your room. The items should complement the room and not make it look small or cluttered. You can find unique ideas and creative wall art inspiration on elephanstock.com. Try it, it works all the time! 
Pick a Pleasing Color Palette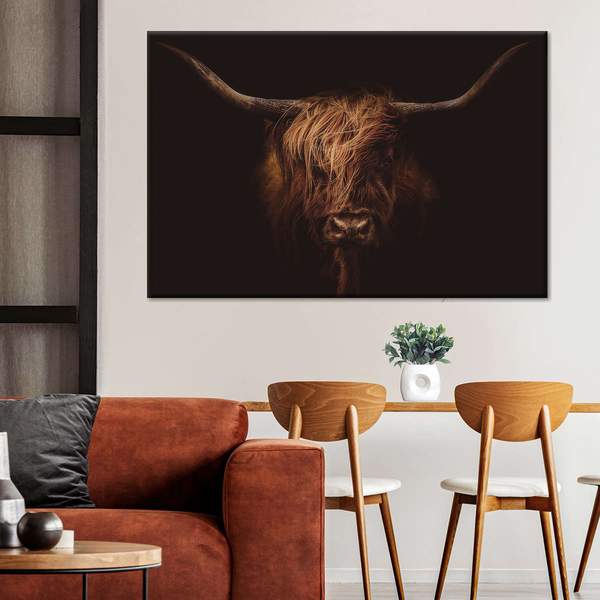 source: elephantstock.com
The color palette will be significantly important in defining the vibe of your space. If you want it to feel relaxing, it would be perfect to pick light and cool shades of blue or green. If you want to be a little bit bold in expressing your creativity, try using brilliant tones of purple and blue. When feeling fun and light, try orange, red and yellow. These combinations of colors will certainly give your space a vibrant transformation. 
Be Cohesive With the Details
Cohesiveness is a major thing when it comes to your wall prints and the entire color scheme. Try to avoid tones that seem to scream too loud that make your space look cluttered or color combinations that don't complement your wall. It's important to pick wall art pieces that work well together. While you don't have to keep everything in a single color, you can always play around with different styles. 
Some wall print ideas you can play with: 
Black and White wall art

Classic patterned plates

Classical Art

Line Art

Abstract Art

Miniatures

Minimalist pieces

3-D Wall art

Geometric accents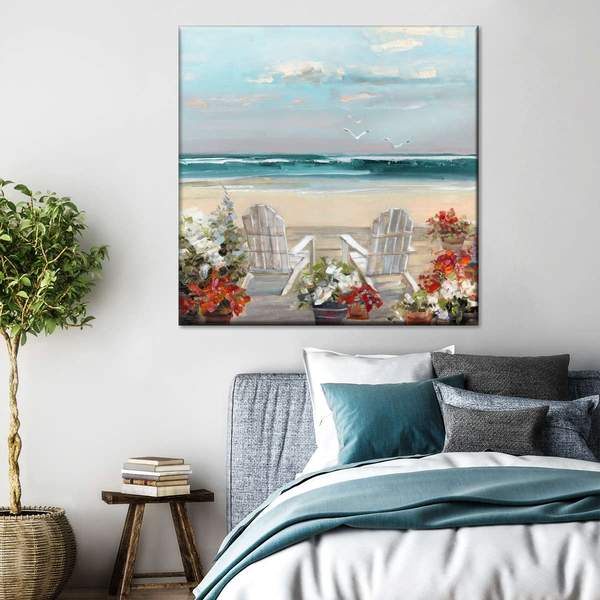 source: elephantstock.com
Be Inspired by The Season
Wanna know a fun way to switch styles now and then? Let the seasons encourage you to enrich your space with lovely but affordable wall art displays. 
Fall – warm, neutral tones of orange, grey, and brown.

Winter – go for intense colors of blue and black to emphasize the cold weather and the inevitable changes in the atmosphere. 

Spring – lean towards happy, bright, and refreshing colors such as yellow, light-orange, or white. 

Summer – cool shades of beach colors with a touch of red, yellow, and oranges can liven up the summery feel in your home.