Living rooms are the highlight of every household. Every homemaker is always in search of interesting ways to rev up their living room area. One powerful way of bringing modernity and contemporary vibes to your living room space is by choosing the right rug.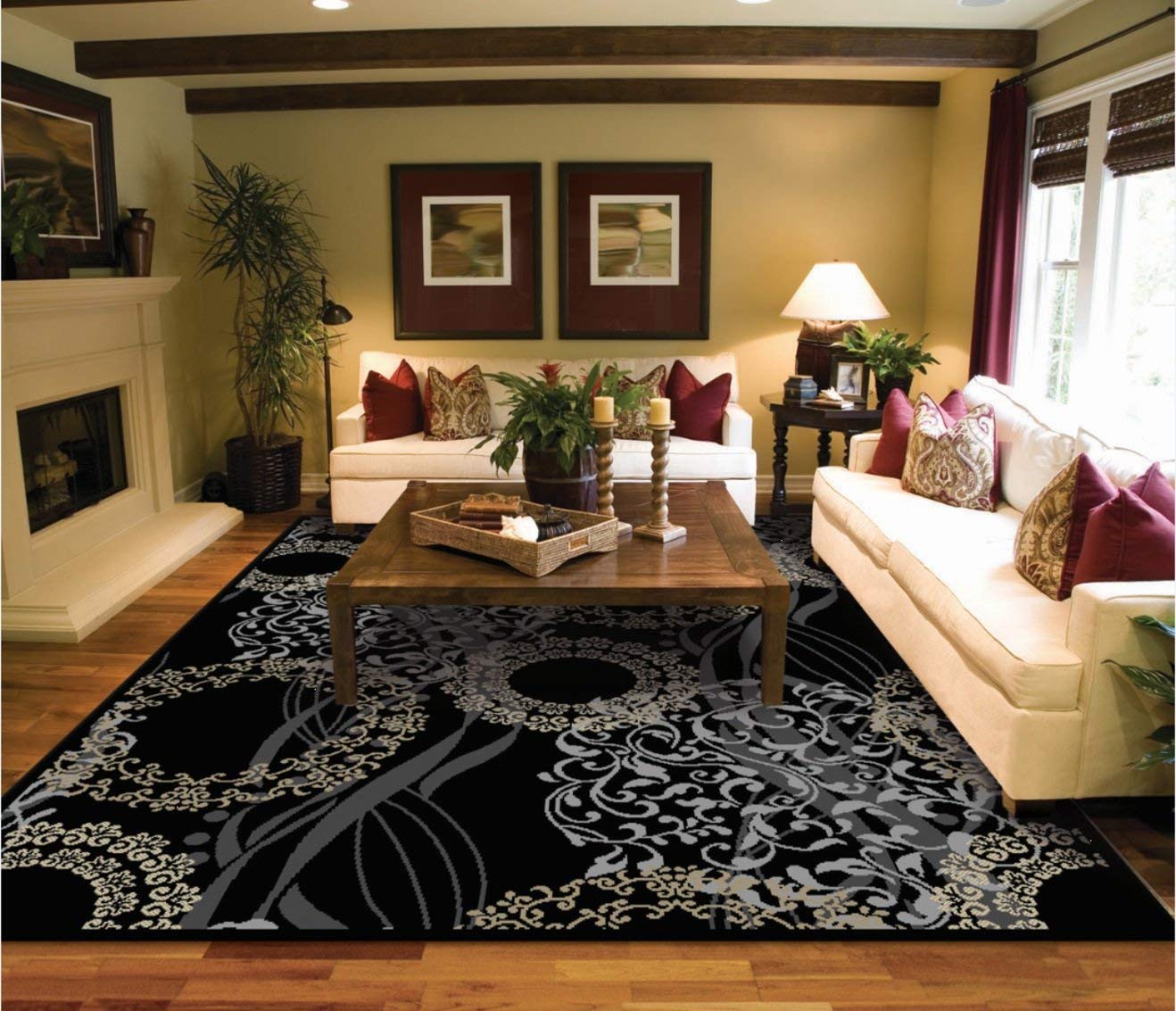 source: amazon.com
Your living room can take on a range of transformations with something as simple and as quick as replacing a rug. Imagine bringing a crimson Turkish rug and giving it a makeover from the simple sisal version. Alternatively, you could bring in a French Aubusson instead of a Moroccan rug in tile print. With a simple change of decor, you can take your room from traditional to contemporary, modern to classic, or simply from bland to vivacious.
Choosing the right modern contemporary rugs for your living room space requires thoughtful consideration. The right choice of a rug can add volumes of color to a neutral palette, unify the color accent in your room, or bring a much-needed softer touch to hard edges. Here are a few ways to bring contemporary modern into your living room with rugs:
source: 916furniturestore.com
Size: Make sure you scale the size of your room so that you purchase a rug that fits perfectly.
Comfort: It is important to find something that not only pleases the eye but also feels comfortable and soft under the feet.
Color: each new rug you choose must feature at least two colors from your accents.
Style: the best part is that nearly all rugs in neutral style generally. The choice of color is more vital than the pattern.
Care: Check the maintenance and cleaning routine required for the rug you consider. Anything time consuming is not feasible.
1.     Go Boho with a Pink Rug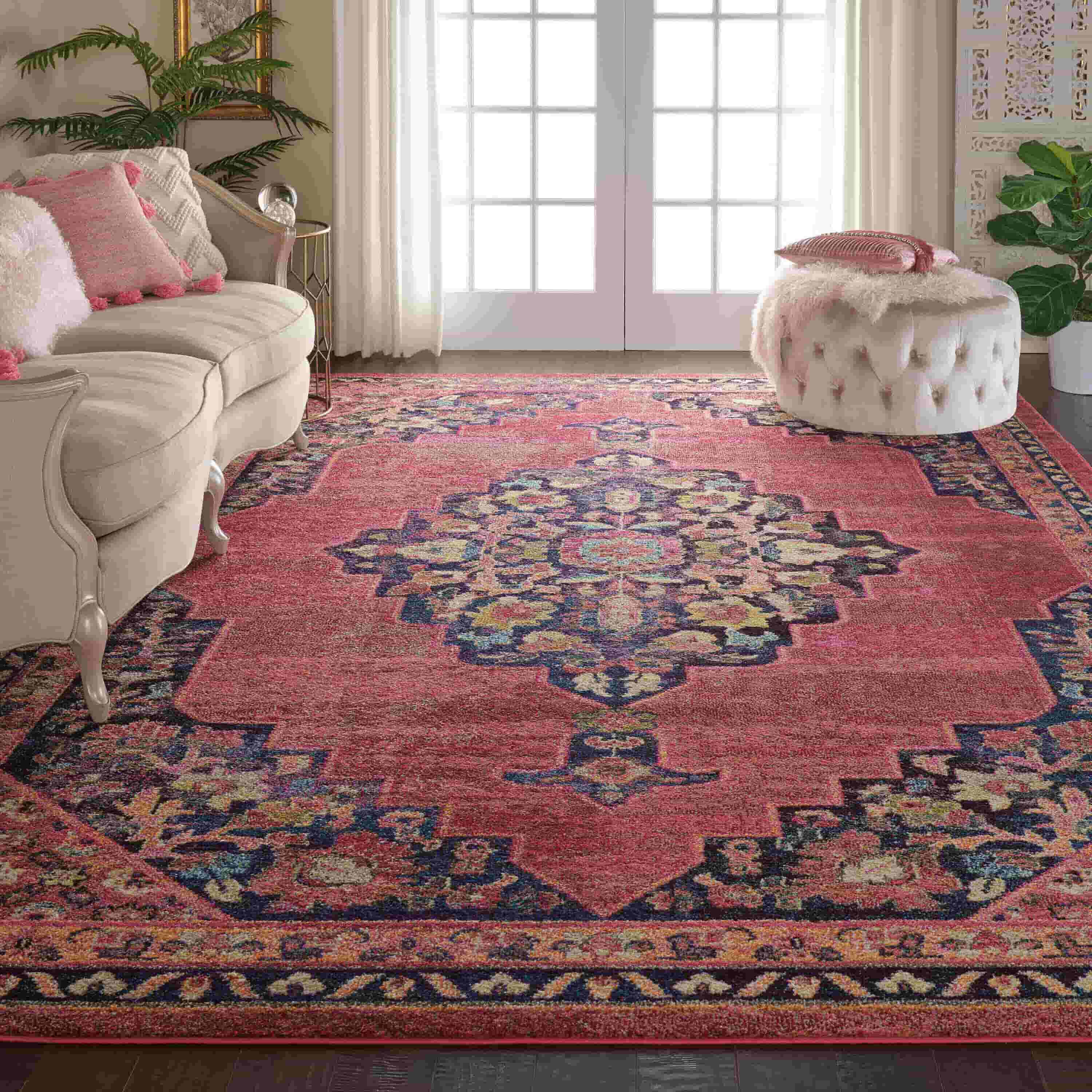 source: walmart.com
Do you adore bright colors but are afraid to experiment with them on your walls? We know how you feel. The simplest solution to this dilemma is to add a vibrant and colorful rug to add the spark of color your heart desires. Bright colors will appeal to the eyes when they are on the floor, but more so on the walls. This is the best way to give in to your fun hue indulgence. Painting bright colors may be a mistake, but bringing in a little boho with a pink rug or so is a success story.
2.     Blue Rugs make for a Coastal Vibe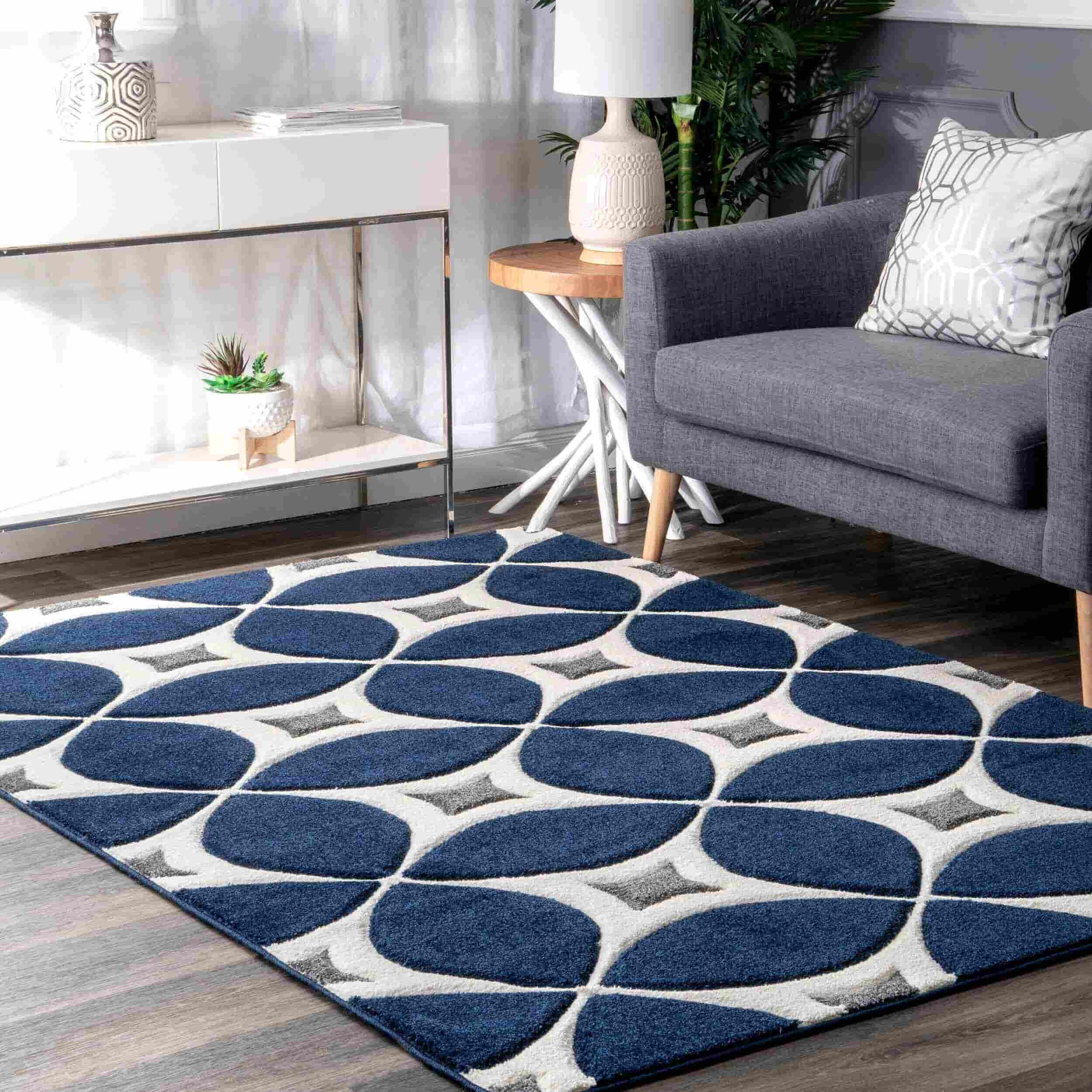 source: wayfair.com
Beach inspiration is one concept that will remain timelessly contemporary. It does wonders to bring in beach-inspired coastal vibes with a blue rug and some coordinated accessories to transform your living space. Select a rug that is ocean blue, airy, and light. Pair it with neutral colors such as white, gray, or beige. Look for floral or stripes pattern in the rugs to give your living room the perfect beach makeover.
3.     Bold Patterns for Mid-Century Furniture
source: costco.com
Mid-century decorating is a common concept we see in most modern living rooms. The advantage of this style is that you can stick to furniture that is colorful and has clean lines but at the same time prim enough to allow you to experiment with accessories. So choose a rug with a bold pattern to complement your mid-century furniture, perhaps something with a graphic and muted print. Any room in your house can be easily transformed with the addition of a stylish, luxury rugs.
4.     Coordinate Rugs with Your Living Room Style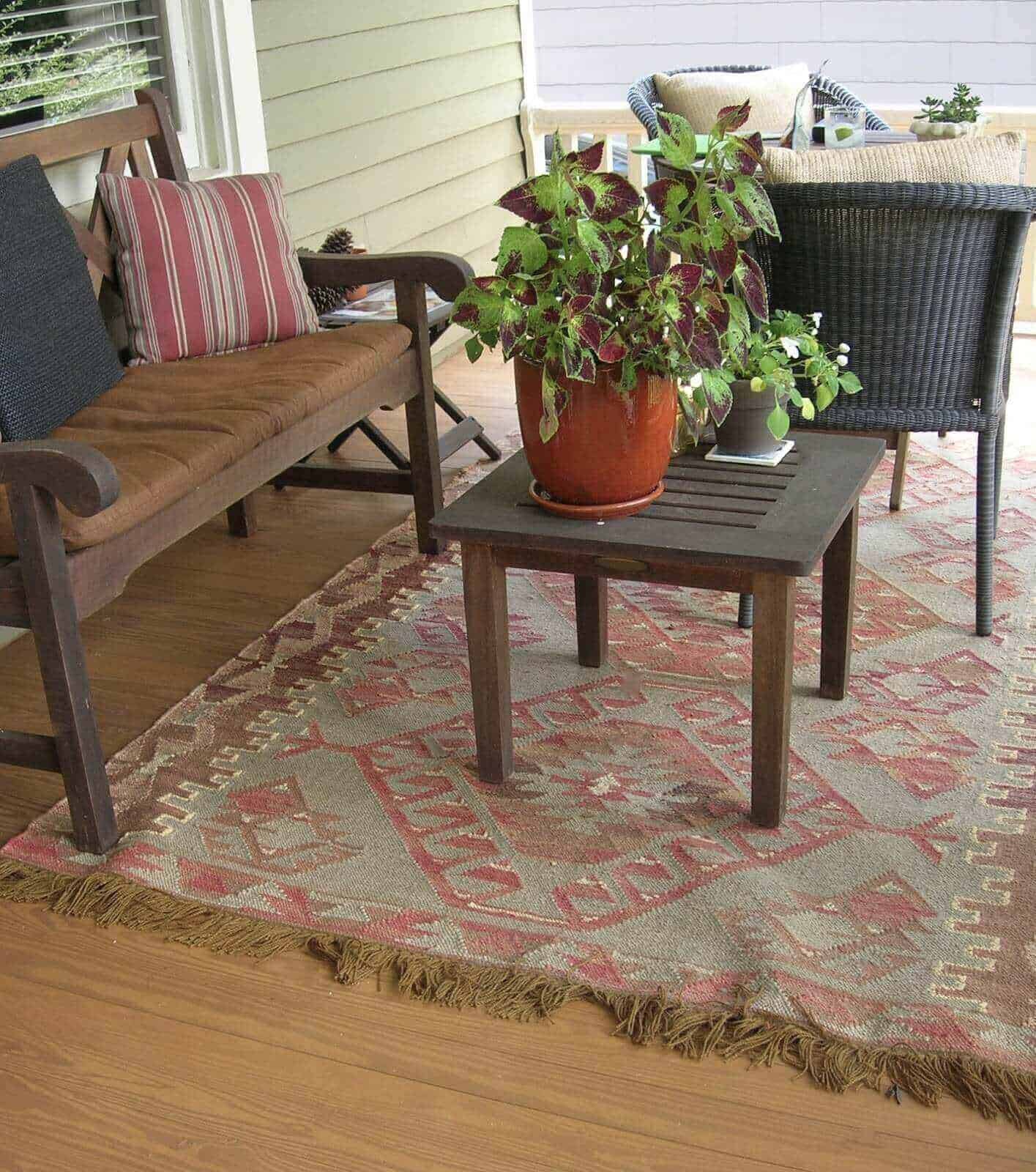 source: pinterest.com
This style is more suitable for homes that feature an open design with a seamless blending of the living and dining rooms. The challenge here is to find a way to connect the two living spaces into one while retaining the individual identity of each room. Choosing the correct living room rug can unify it with the open dining room plan yet hold on to the unique character of your living room space.
This can be quite a challenge but a rewarding one too. All you have to do is choose a color that ties up the two places very strategically, such as a shared color rug for each room or completely different patterns, like floral stripes, in the same color.
5.     Nothing Screams Contemporary More than a Tropical Rug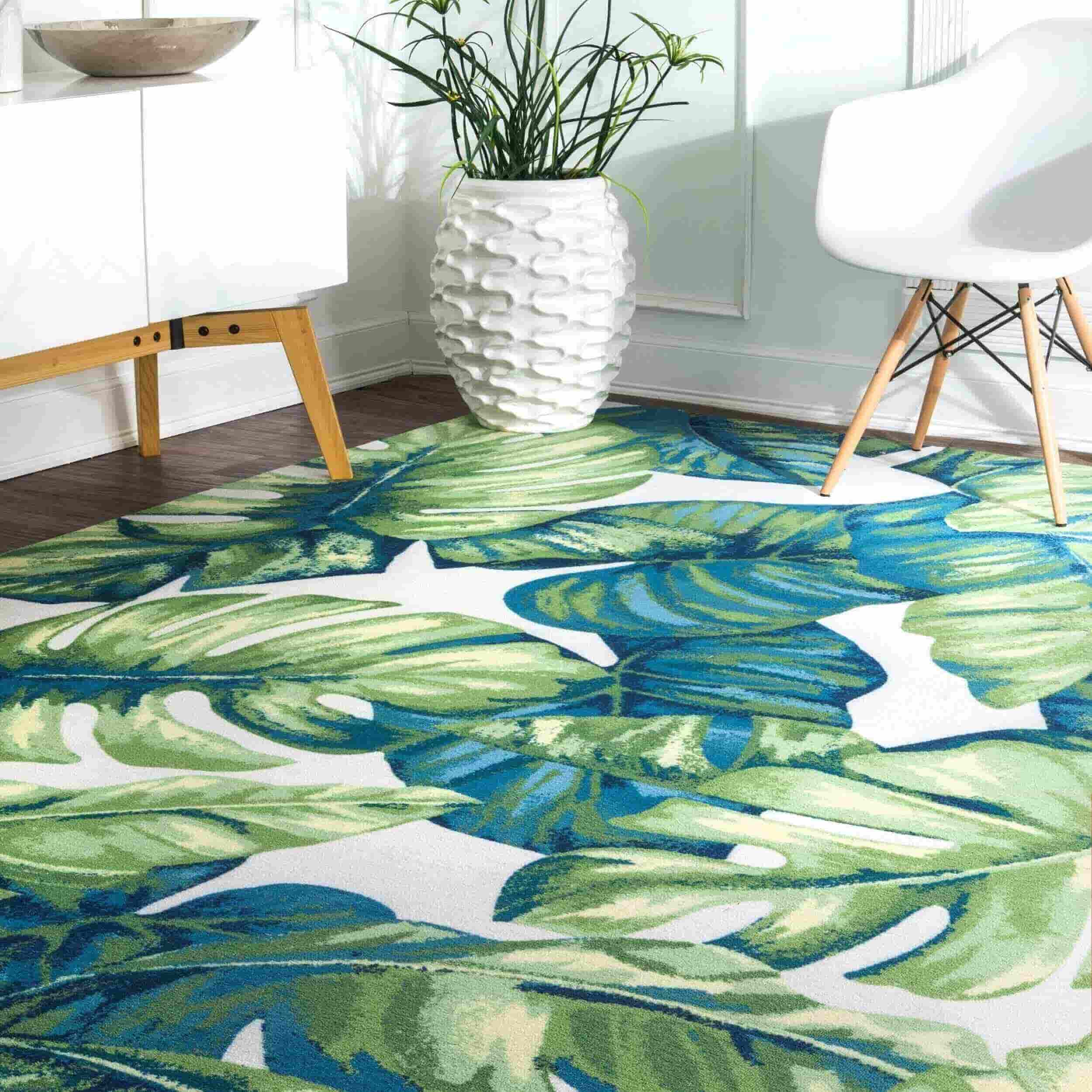 source: overstock.com
Tropical themes are light-hearted and fun but can be overwhelming in the form of décor. You can stick to tropical yet keep it non-overwhelming with something as simple and easy as a rug. A tropical theme with a chair or a sofa might strain the eyes but you can subtly incorporate vibrant tropical colors with a fashionable rug for your living room.
Select some color accents from the rug you choose and add in some throw pillows or some art accessories for a more coordinated look.
6.     Gold Accents are so On-Trend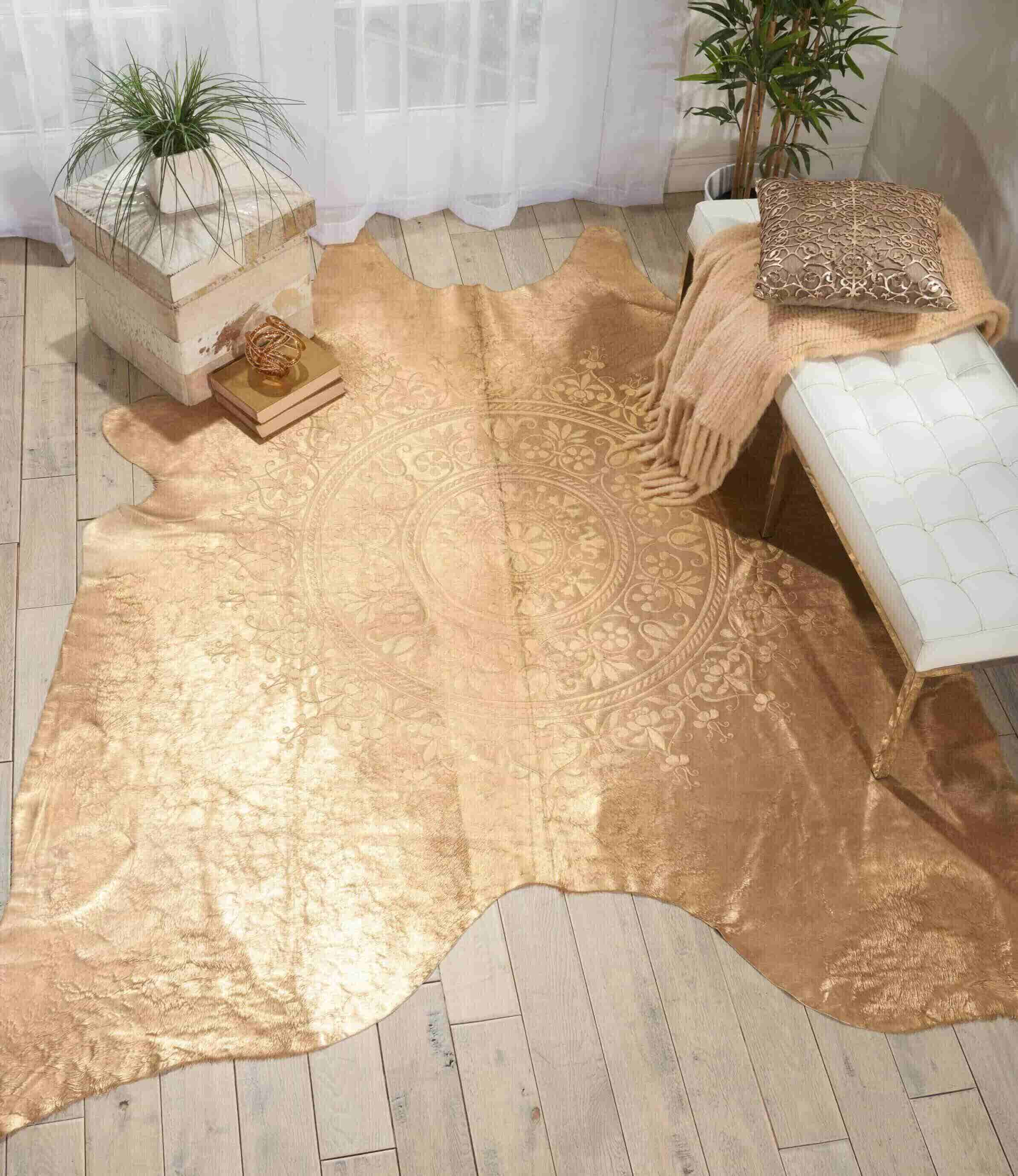 source: nourison.com
We think that gold accents will never go out of style. this trendy detailing is in vogue everywhere right now, and we have to tell you it looks utterly glamorous and royal. If you have always fancied a gold accent without switching all your nickel décor, we have just the way to do it. A rug with a touch of warm gold, of course!
Look for rugs with subtle mixes such as gray and gold, or something similar to make the perfect bridge between your old metal and a new approach.
7.     Black and White Rugs are Great Anchors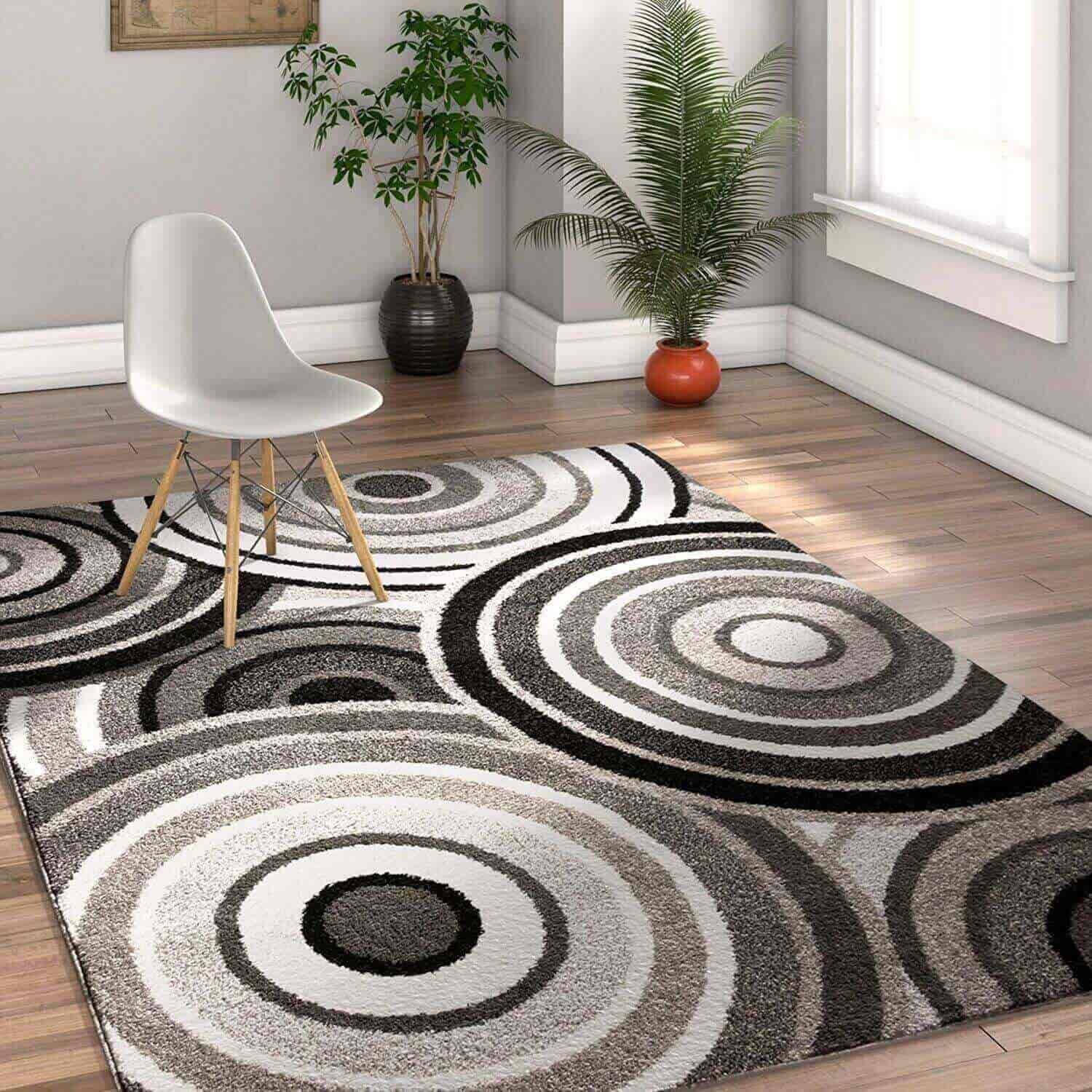 source: ebay.com
Sometimes, your eclectic living room just begs for a dramatic touch without an overdose of colors. In this situation, black and white is the best way to do it. Select a rustic style or pattern where black and white colors are the main heroes for a gutsy, dramatic look for your living room.
Final Thoughts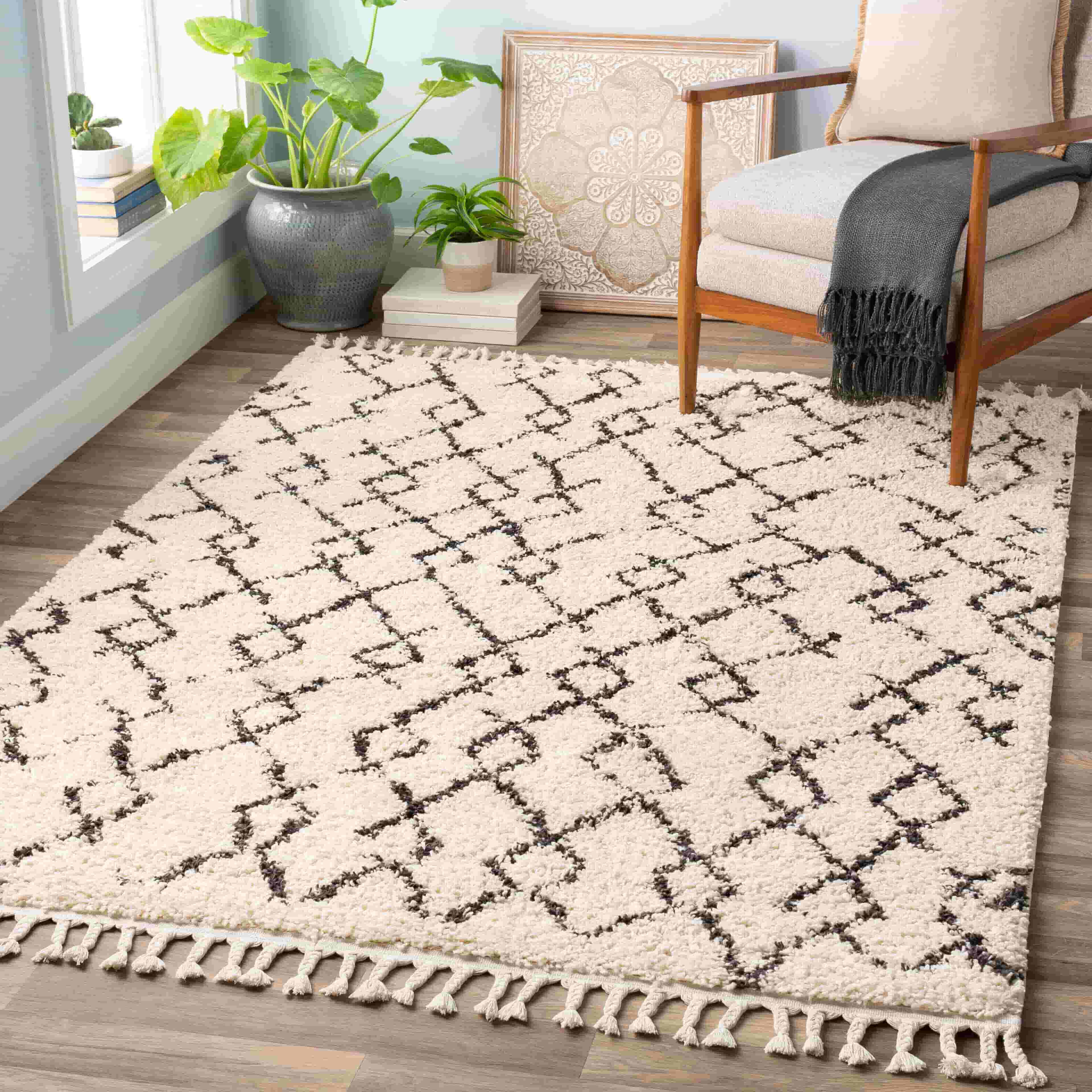 source: wayfair.com
When choosing a new rug, indoor and outdoor rugs for your living room, give the process all the love and thoughtfulness you can. Most designers recommend getting a rug at thearchitecturedesigns.com that is big enough to cover your conversation area. The front legs of your chairs and sofas must anchor the rug space. From measuring the space for a perfect fit to choosing styles and colors that uplift and enhance the character of your room, make no compromises. Nothing makes you feel as good as a living room done up artfully, tastefully, and beautifully.