While indoor entertaining can be great, if you're not also utilizing your outdoor space as an entertainment area, you could seriously be missing out.
Outdoor entertainment areas are often much bigger than indoor ones, allowing you to entertain more guests without feeling cramped. However, designing the perfect outdoor entertainment area is the key to success, which is why we've put together a list of things you can do to design an amazing outdoor entertainment area.
Find the right spot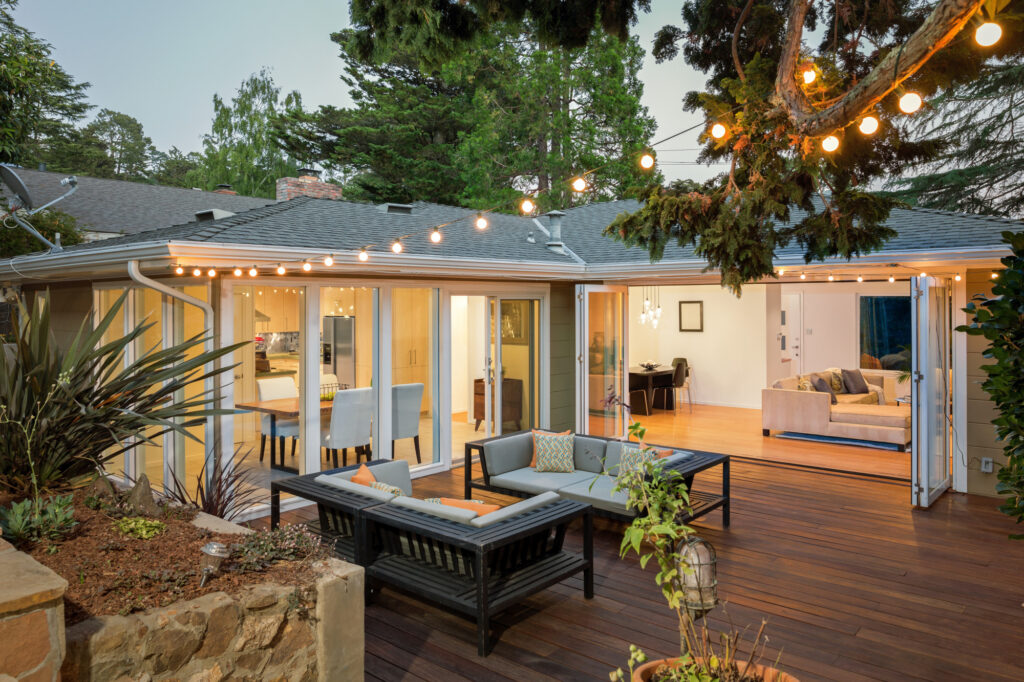 source: pinterest.com
If you don't have much outdoor space, you might not have many options for where your entertainment area will be located. However, if you have a big backyard or courtyard, you might have a few options, so it's vital that you choose the right spot. 
This will, of course, depend on what type of entertainment area you will be creating, but you should also consider whether the area is smooth and even enough to be able to place chairs and tables and also whether it is located in a cooler or warmer part of your yard. It's always best to choose a bigger area if you can – you can always fill up any empty space with some planters from PureModern. 
Choose the right material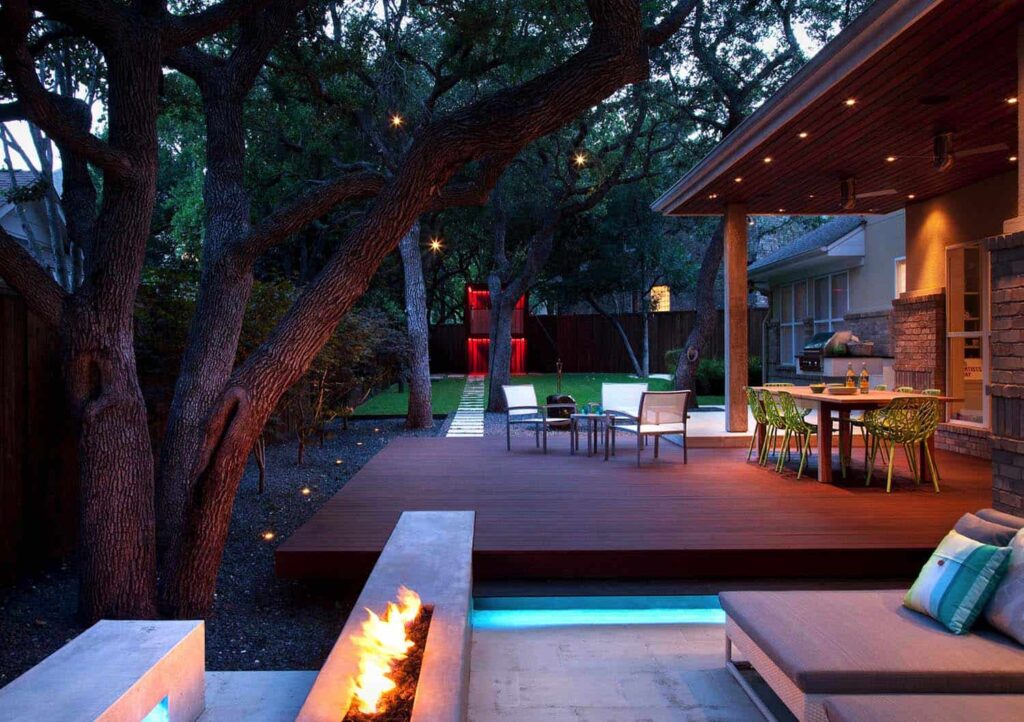 source: onekindesign.com
Now, an outdoor entertainment area doesn't have to be anything fancy. You can certainly use what you already have, like by creating an outdoor entertainment area on the lawn or existing pavement.
That being said, if you do want to take your entertainment area to the next level, you need to decide which materials would work best. For example, if you want to pave over your grass, you need to decide whether you will be using bricks or tiles. And if you're creating a patio or a deck, you should also research different options for which materials you can use so that you choose the best one for you.
Add some plants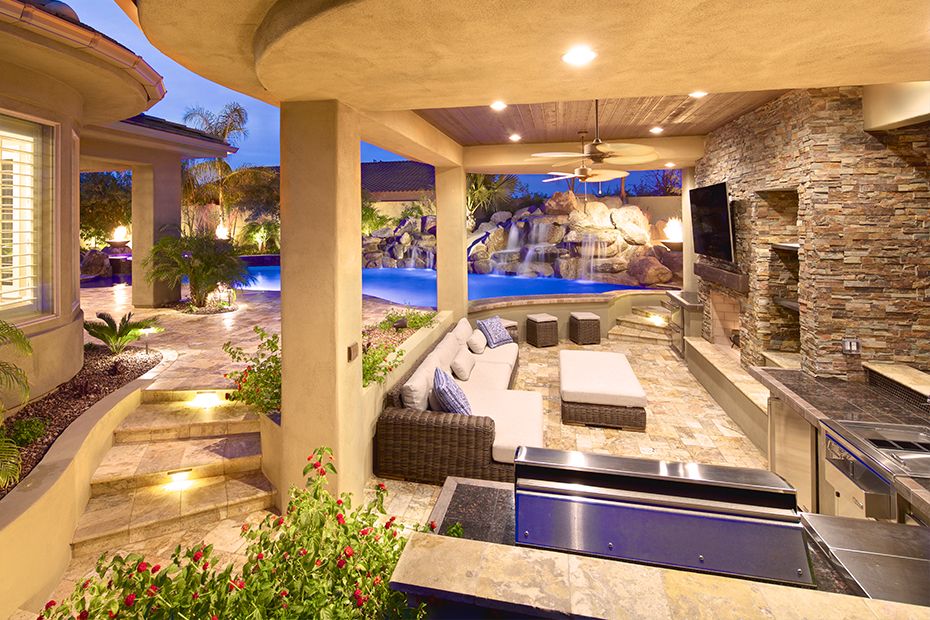 source: pinterest.com
Whether your entertainment area will be located in your garden or elsewhere, adding some plants is an easy way to elevate the overall aesthetic and feeling of the area. 
Plants are an easy way to decorate, and if you struggle to keep houseplants alive, outdoor plants might be your friends. If you're a bit worried about maintaining the plants in your outdoor entertainment area, you can have a look at some low-maintenance flowers. 
Think about shade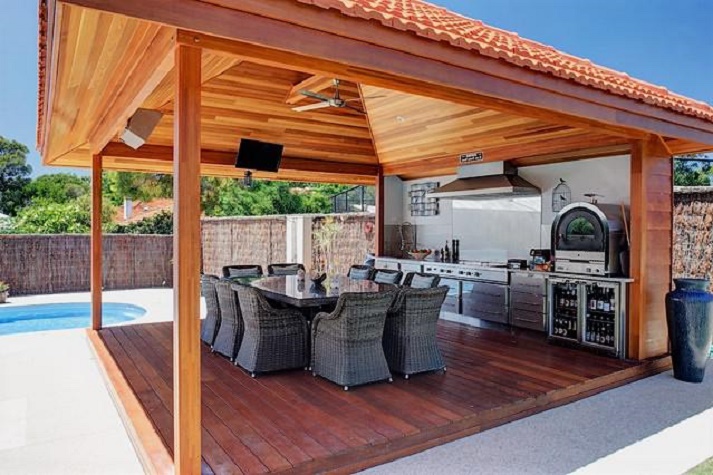 source: pinterest.com
It's great to be able to sit in the sun while hosting an event, especially in the colder months, but there's no denying that in the warmest months of summer, this can get downright uncomfortable for you and your guests, which is why you need to think about shade.
An easy way to add shade is to get some big umbrellas, but there are also plenty of other options available. This post has some great shade ideas if you need some inspiration.
Keep in mind that the opposite is also true; you might want to look into an outdoor heater or fireplace to keep your outdoor entertainment area warm during the cold seasons.