Most homeowners prioritise bathrooms and kitchens when doing makeovers. Why? Because these two rooms can significantly improve a property's value and enhance its appeal to prospective buyers. Additionally, kitchens and bathrooms have high traffic and humidity that contribute to quick degradation.
Do you want to remodel your bathroom? If so, you must think beyond repainting. Consider replacing the showerheads, getting a new bathtub and installing a trendy mirror. More importantly, don't overlook your vanity top.
Choosing the right vanity top isn't easy. There are so many consideration factors. What's a suitable material? Does the cost match your budget? How long can it last? These questions need answers before settling on a particular brand.
Fortunately, Corian® Vanity Tops are here to make it easy for you. Read on to discover the beauty of Corian® vanity tops.
About Corian® Vanity Tops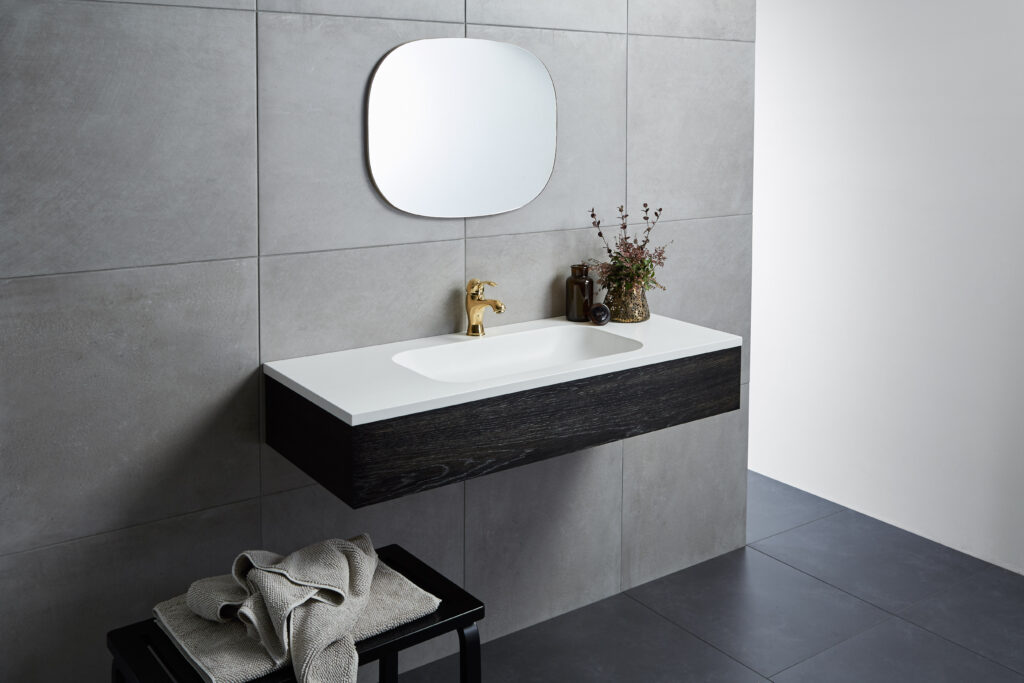 source: eboss.co.nz
The Corian® range of vanity tops consists of ⅔ natural materials and 1/3 acrylic binder for strengthening.
The most significant advantage of Corian® products is flexibility. You can cut the sheets to desired size and shape on-site. Fitting is easy, thanks to the seamless joints.
Benefits of Choosing Corian® Vanity Tops
Here are the benefits of installing Corian® vanity tops in your bathroom or kitchen.
Uniqueness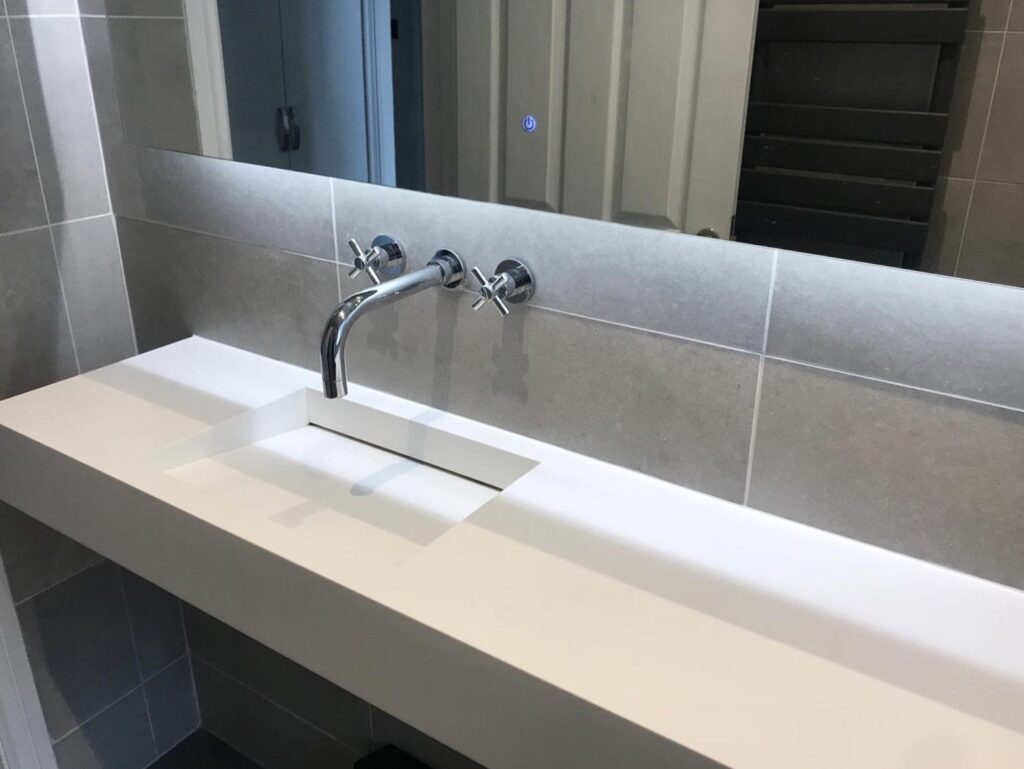 source: pinterest.com
It's impossible to find an identical match of natural stone. When you install Corian® tops, you can be sure it's one of a kind. You can't find another countertop with a similar streak or pattern. Therefore, these vanities add uniqueness to your home.
Non-toxic and Eco-friendly
More people are adopting eco-friendly products to help in the fight against climate change. You can make your contribution to a better world by installing Corian® countertops. The company uses sustainable manufacturing processes that guarantee energy efficiency and limited waste production. All materials used during installation have Green Guard Indoor Air Quality certification.
Additionally, Corian® is inert. It doesn't emit carbon monoxide and other harmful gases into the atmosphere at room temperature. When exposed to heat, the material only releases carbon oxide and zero halogenated fumes.
Stain Resistance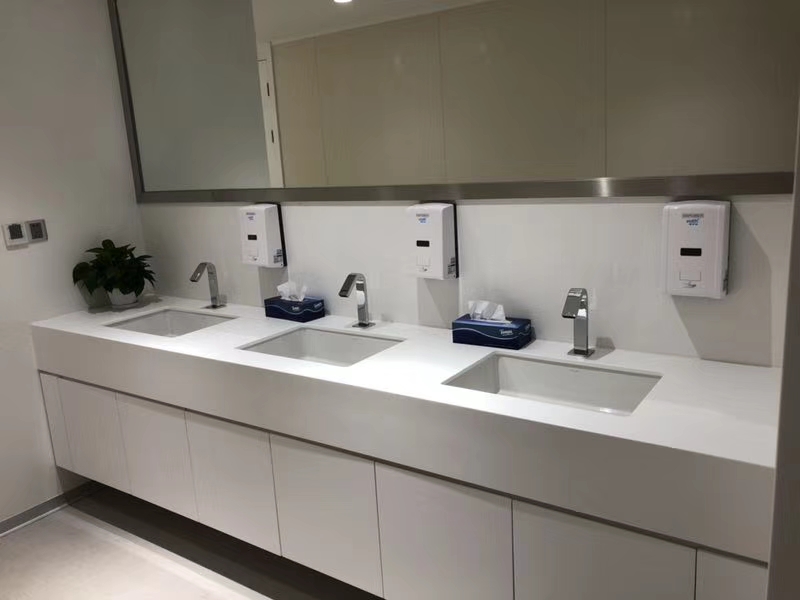 source: eboss.co.nz
Standard bathroom and kitchen countertops get stained easily. These stains are unattractive and require a lot of effort to remove. Luckily, Corian® doesn't suffer this problem.
Corian® vanity tops are resistant to stains and spills. If you accidentally touch the top with a dirty hand or spill some pigmented liquid, all you will require is a dry cloth to wipe it off. Furthermore, these countertops don't leave gaps during fitting. Cracks and joints are notorious for hiding dirt, mildew, and pathogens.
When cleaning, dip a cloth in soapy water and use it to wipe stains. Unlike composite materials, Corian® maintains its appearance and texture, even after several cleaning sessions.
Durability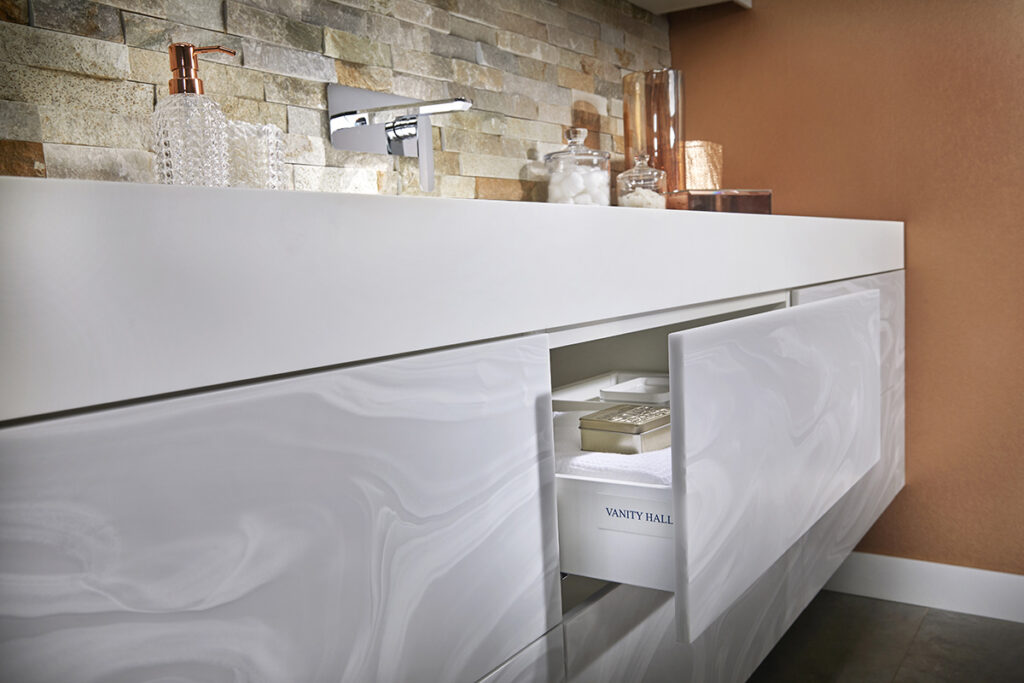 source: vanity-hall.com
Some homeowners purchase composite vanity tops because of their inexpensiveness. However, these materials have a shorter lifespan than Corian®, which comes from natural, long-lasting materials.
Easy to Repair
When a standard countertop gets cracked or chipped, it isn't easy to repair. Sometimes, you might have to replace the unit entirely. On the contrary, Corian® is simple to repair. Even better, the fixes aren't noticeable.
Final Words
A beautiful bathroom or kitchen makes a home comfortable. It also adds value to your property. Your countertop choice is vital to your kitchen's or bathroom's appearance; choose Corian® vanity tops, as they combine beauty, functionality, and durability.