It's Christmas!! – Your favorite time of the year. Christmas lights, the smell of glazed ham, roast turkey, and of course, cake. Another thing that excites you is the decorations. Festivals are fun and a great way to bring the whole family together with the participation of everyone in the decorations and other preparations. Here are some unique Christmas decorations for this year and how to buy them.
Wall Decals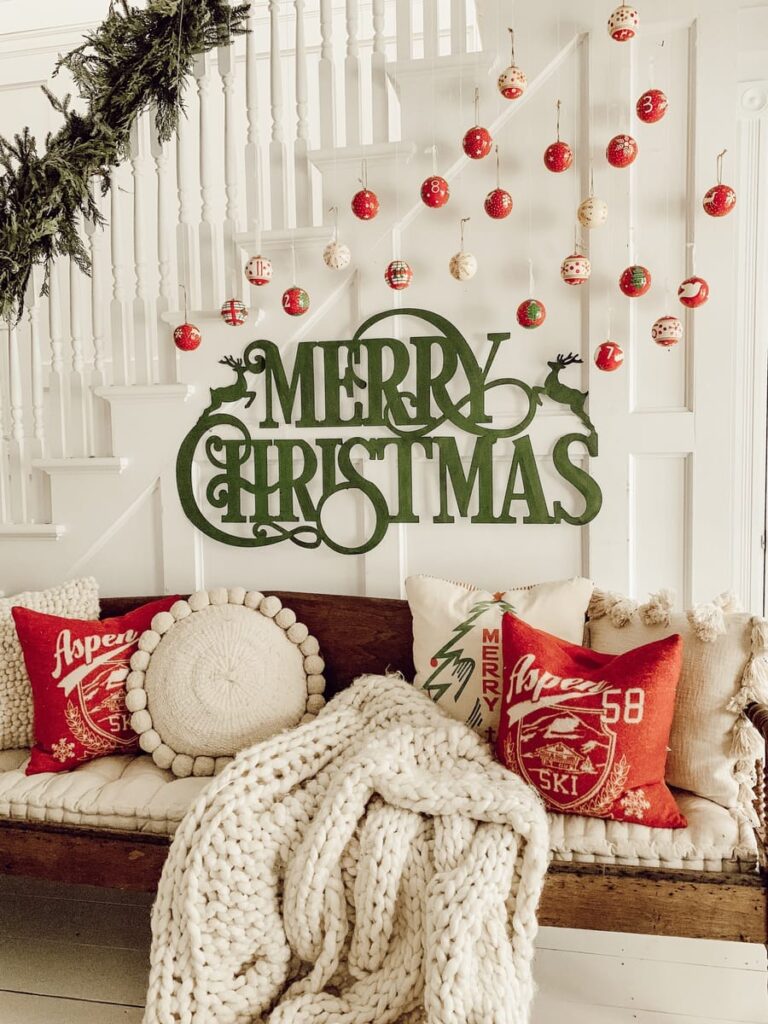 source: lizmarieblog.com
You can have fun decorating your house on Christmas using wall decals on a meager budget. Decorate the living room with sober peony decals and your bedroom with beautiful bedhead decals. If you are specifically looking for Christmas-inspired themes, such as Rainbows, unicorns, Christmas trees, cute animals, etc., on your wall, you can choose among a variety of online options.
Wall decals are a unique decoration option, especially for your kid's room. You can do DIY art and explore your creative side this Christmas. You can also take help from your kids and together decorate your home beautifully. These decals are easily removable, therefore, there's no harm to your paint and when you're bored with them, replace them with another decal, simple!
Candle Lanterns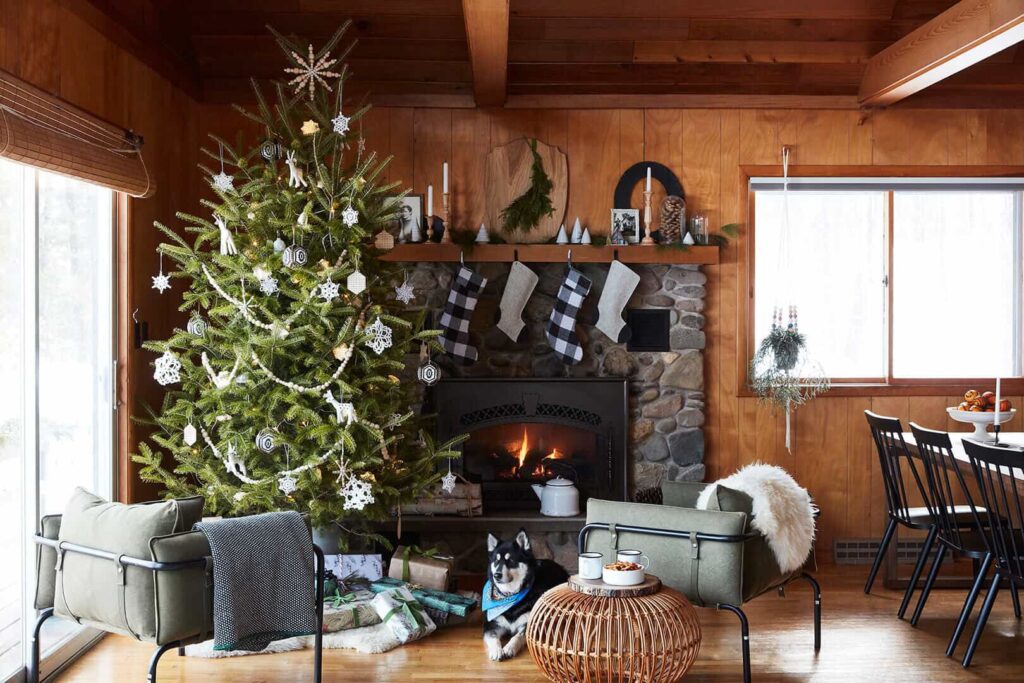 source: meredithcorp.io
Christmas feels incomplete without the traditional decorations. After all, the festival celebrates long-lived traditions from the past, be it Bells, reindeer, flowers, lights, or candles. There are so many options to be creative with candles.
You can get a large candle from the store and transform your ordinary candle lantern into a DIY centerpiece. You can decorate it with flowers, bow ties, wreaths, and hangings to add a special charm to it. You will get overwhelming compliments from visitors for your creativity.
Metal Ball Lights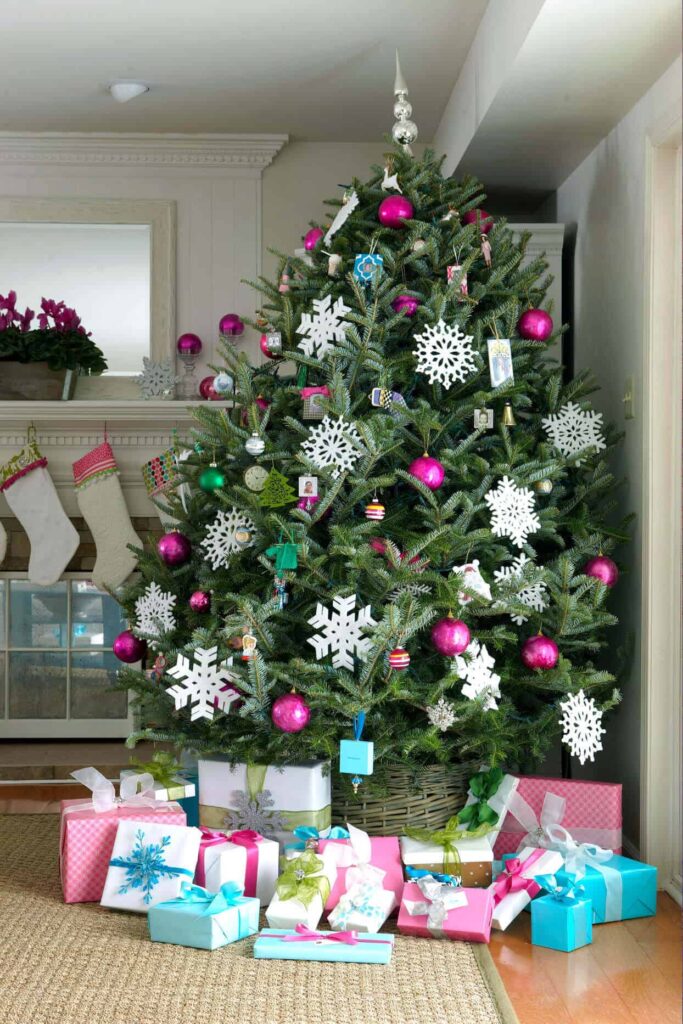 source: meredithcorp.io
Christmas without sparkles is, of course, a big "No". There are so many ideas on the internet you can get inspired from and use these lights in unique ways for decoration.
One of the most unique and beautiful options is the metal ball string lights. These ordinary-looking metal ball lights will light up your face upon lighting up. You can use these on the tree or the Christmas wreath, and your house will sparkle with these lights. You can find them easily on an online gift shop like www.nevernever.shop/at reasonable prices.
Unique Christmas Wreath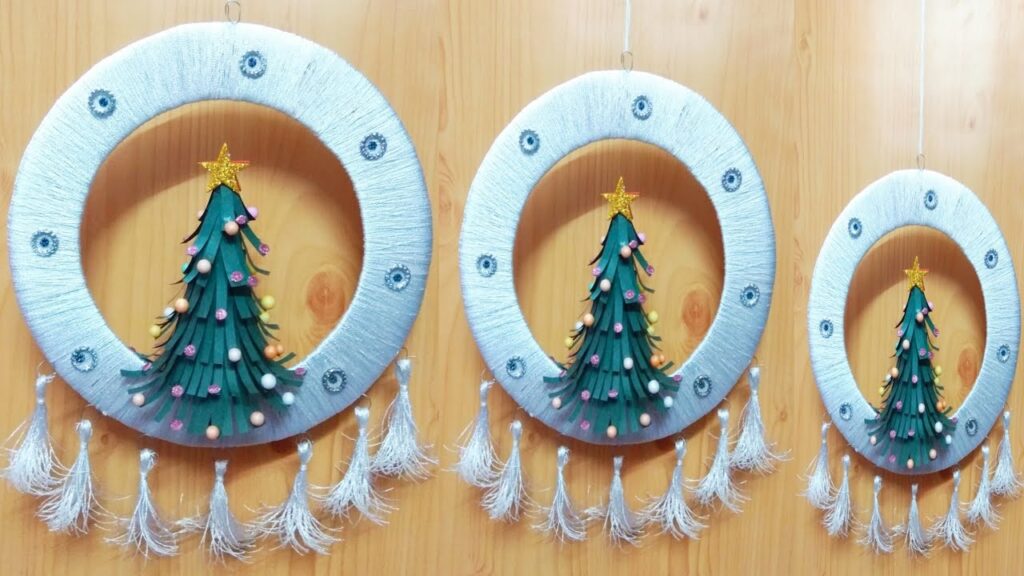 source: youtube.com
Christmas wreaths are the primary welcoming decorations to greet your guests as these pretty hangings go on your door. There are a number of creative ideas for decorating the Christmas Wreaths. Not only on the door, but hang those in any part of the house, or as a centerpiece on the dining table, to make it look beautiful.
For adding a unique charm to these wreaths, ditch the ordinary red and green colors. Instead, use different flowers and decorations in colors, like, teal blue, maroon, and other wild or exotic shades. Also, use dry twigs for the decoration. Just by these little alterations, you can make your Christmas decor look more beautiful and unique.
Use all the above ideas for a unique Christmas décor this year. You can always go with online decal options at a store like Polar X Ornaments for keeping it simple and effortless.