Christmas is at the doorstep now and we are sure you have decked your entryway and decorated the whole area from the front yard to the porch to the living room and kitchen. As Christmas is all about fun and gatherings and party, sometimes as you enter your bedroom the Christmassy feel gets ruined because bedrooms are often neglected while decorating for Christmas.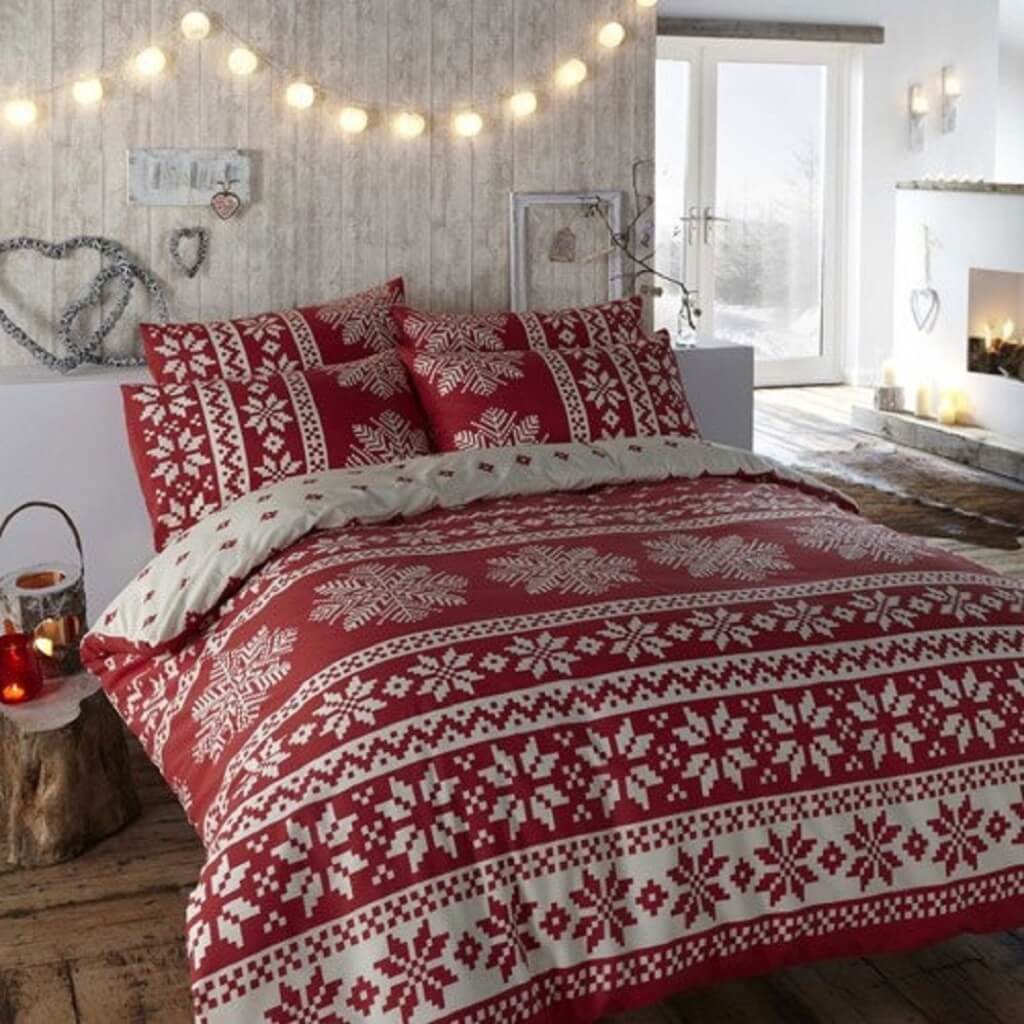 source: residencestyle.com
Do you want to get all cozy and get a good night's sleep with all Christmassy dreams? The Architecture Designs have some classy Christmas bedroom decoration ideas to keep the cheerful spirit of Christmas intact.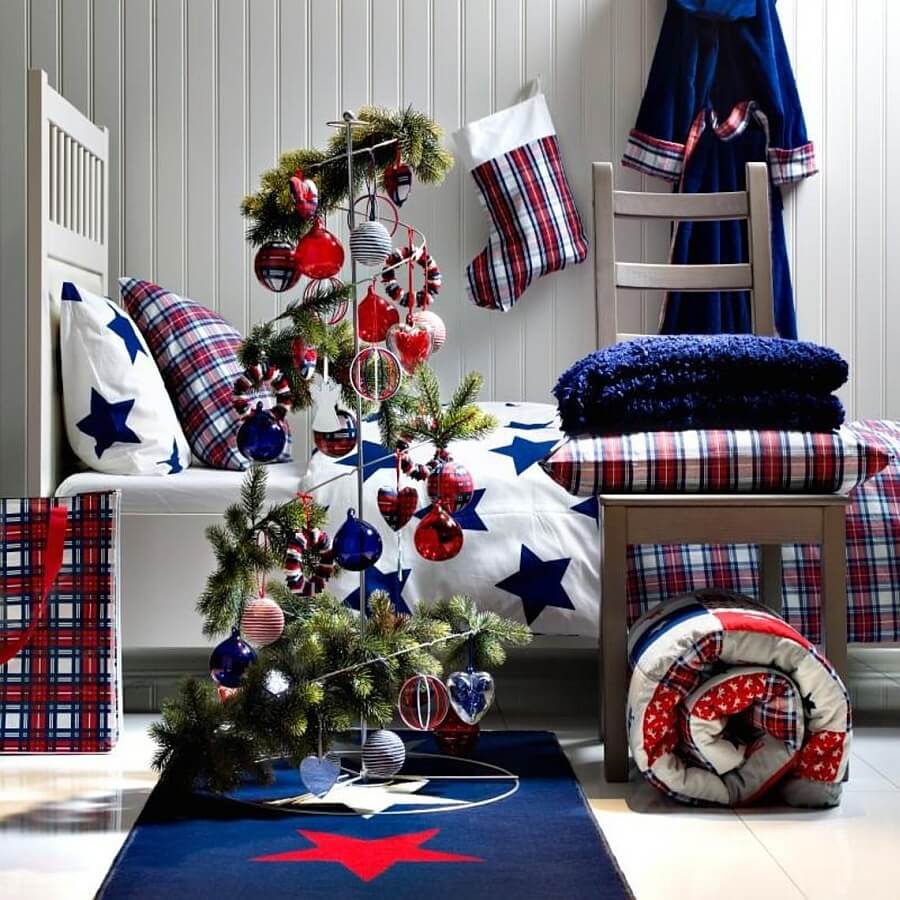 source: decoist.com
What is more festive appropriate than taking inspiration from the festival as well as season. This bedroom will steal hearts as it is inspired by the ugly sweater design (which is not at all ugly!). Cover your bed with this cute white and red bed sheets and cushions and decorate the room with small bulb lights above the headboard and small light and lanterns all around the room.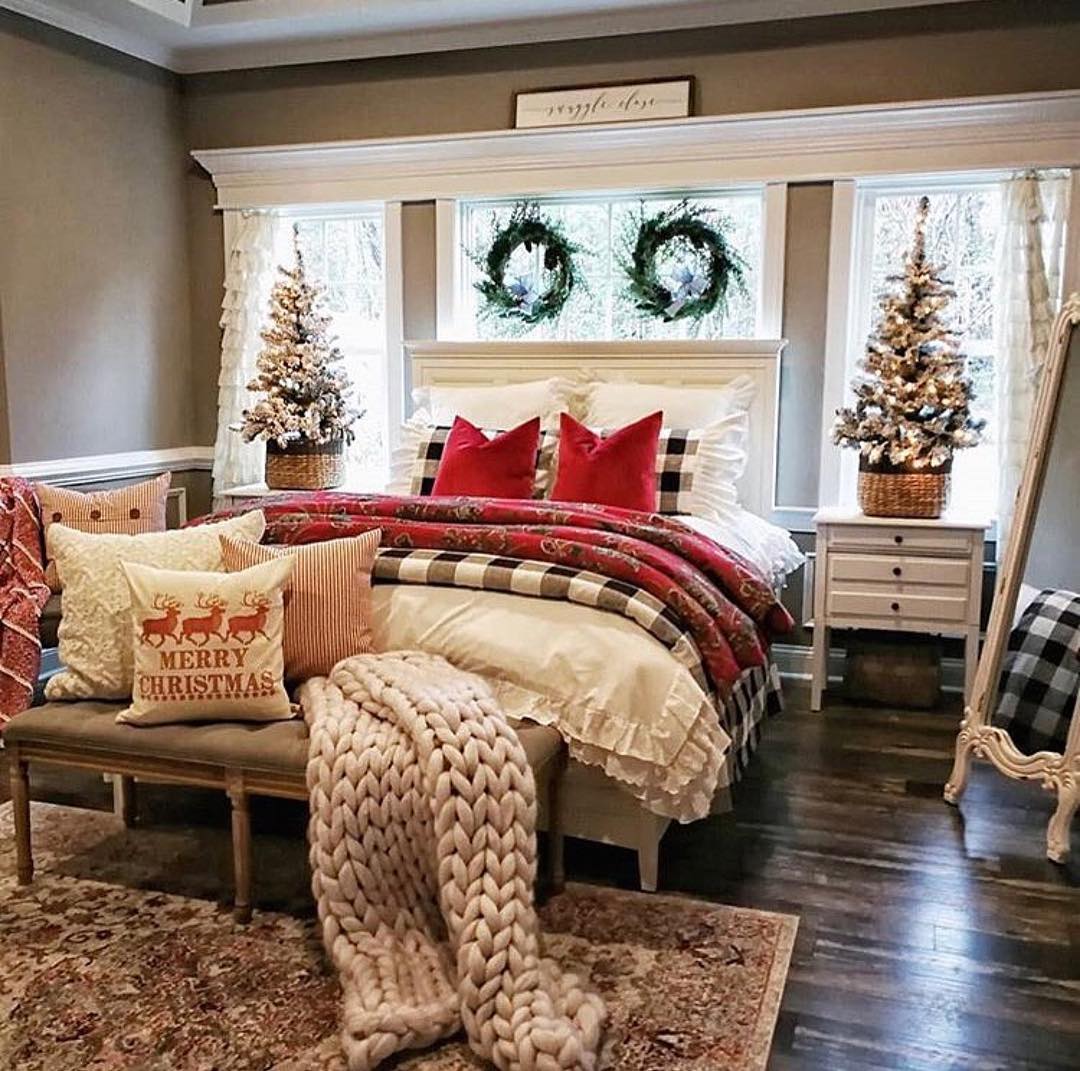 source: womenselegance.com
Decorate the bedroom with all Christmassy spirit by matching three festive colors that are red, blue and white. This decor will sure be the show stealer with a touch of modern flair by arranging plaid pillows, huge stockings, star bed sheets and your own little Christmas tree decorated with small garland and red and blue baubles.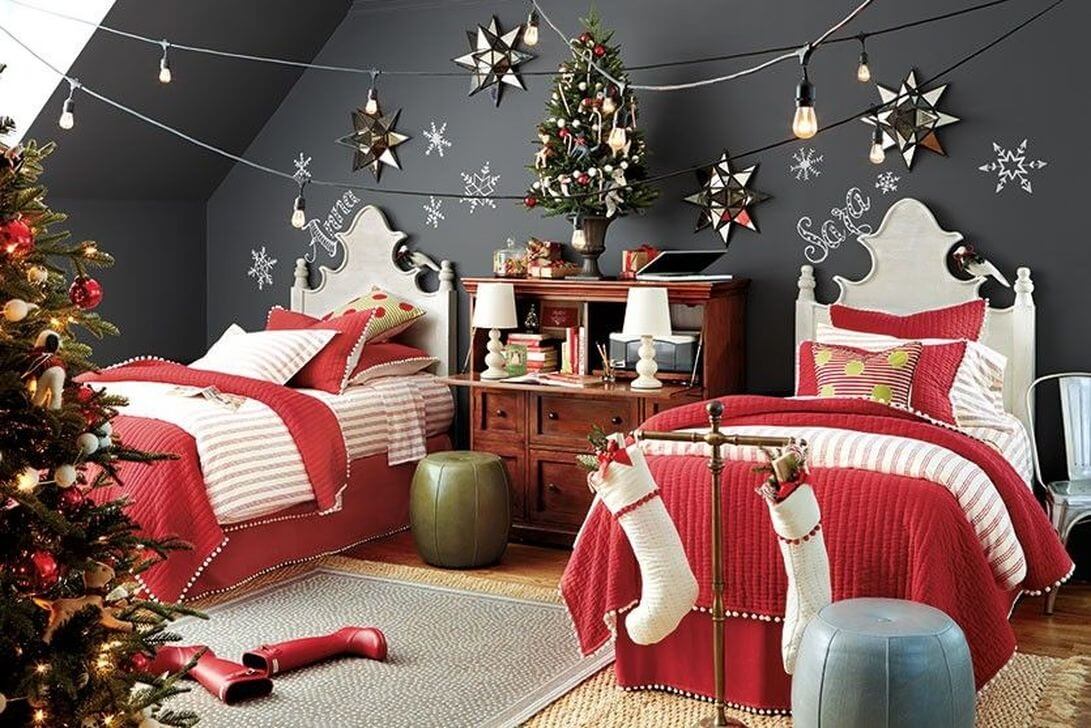 source: trendecora.com
Give your bedroom a wintry Christmas decor by making it look cozy and comfy place decorated with lots of pillows along with Christmas throw pillows and wreaths and small Christmas trees at the sides of the bed. Decorate the place with warm muted colors to give it a great finish.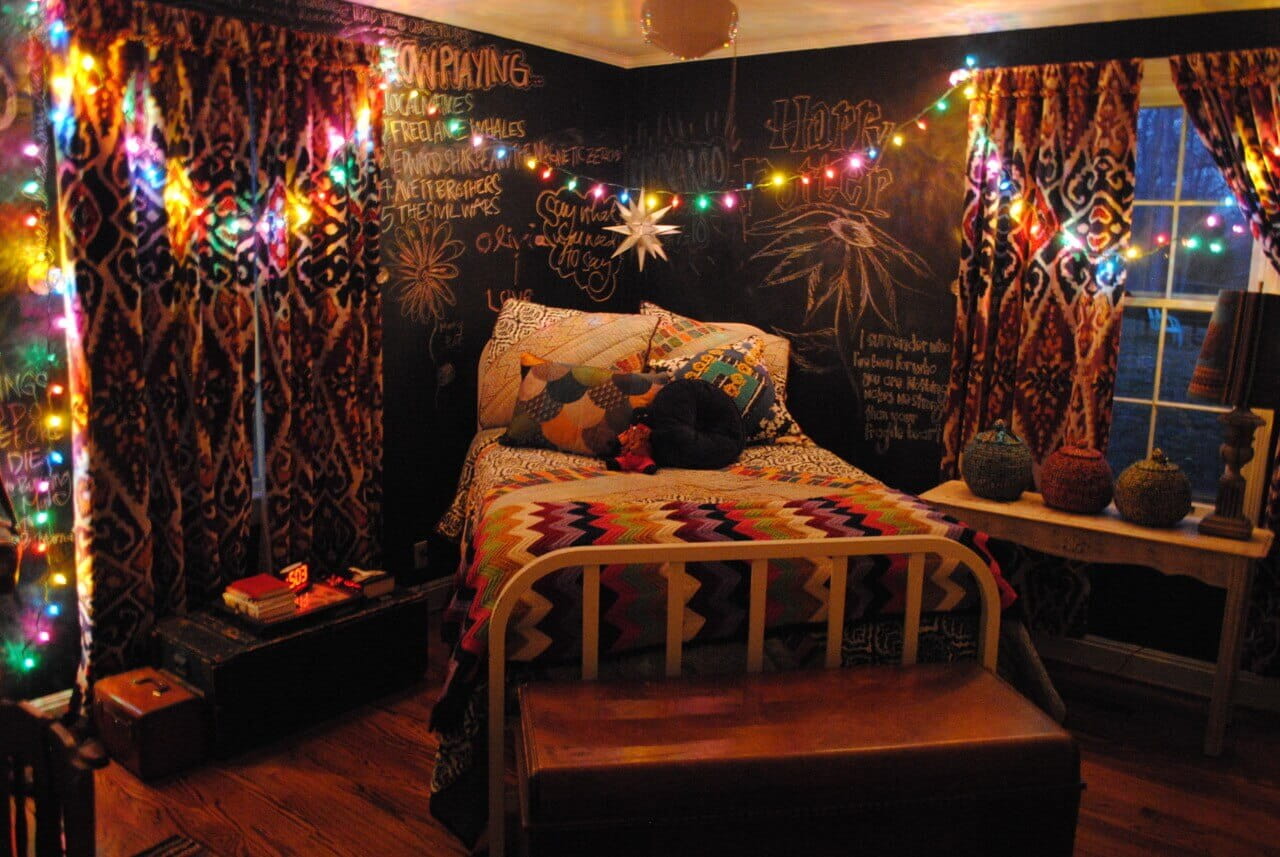 source: adiyprojects.com
Children's room occupies a special place when it comes to Christmas decor and here is the place you can be more creative and go above the limits to make the kids get the whole Christmas vibes. Give your kids one more reason to cherish the festival by decorating the room with red and white bed, a beautiful Christmas tree decorated with baubles and string lights, hanging stockings and ceiling lights.
source: dexorate.com
Speaking of the children's bedroom you can also decorate the same by hanging colorful lights on the wall and make it as colorful as possible with all the colors on the bed, curtains, and floor. Or you can just go with Christmas decor with pom-poms and adding some Santa toys around the room and beside a beautiful small Christmas tree.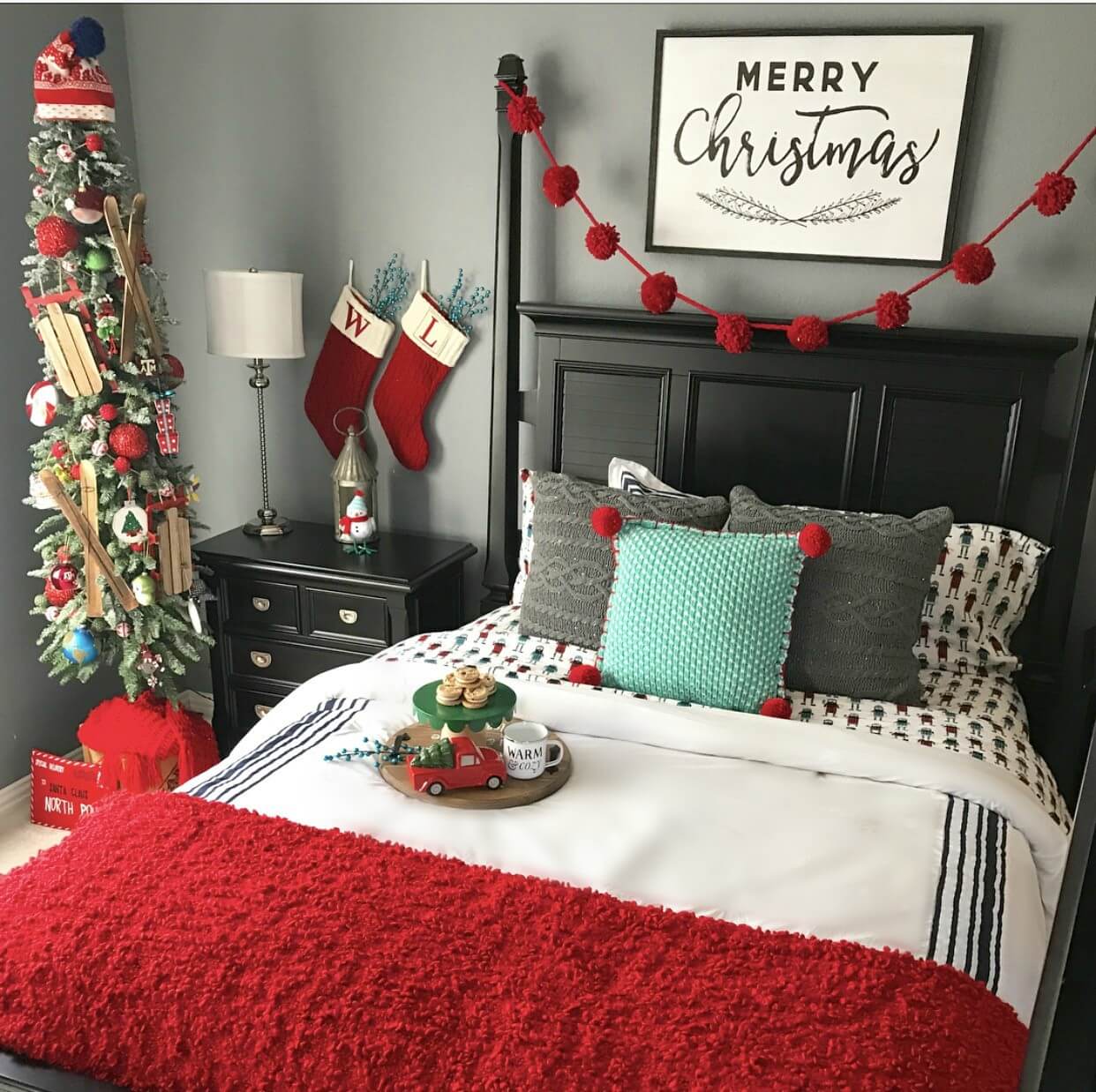 source: crispcollective.org
Want something ultra-modern and simple at the same time? Go for a monochromatic decor with white color all around the room and decorating a white Christmas tree with simple string lights without much decoration and give a simple but elegant look by completing it with minimal wooden fixtures and wooden wreath.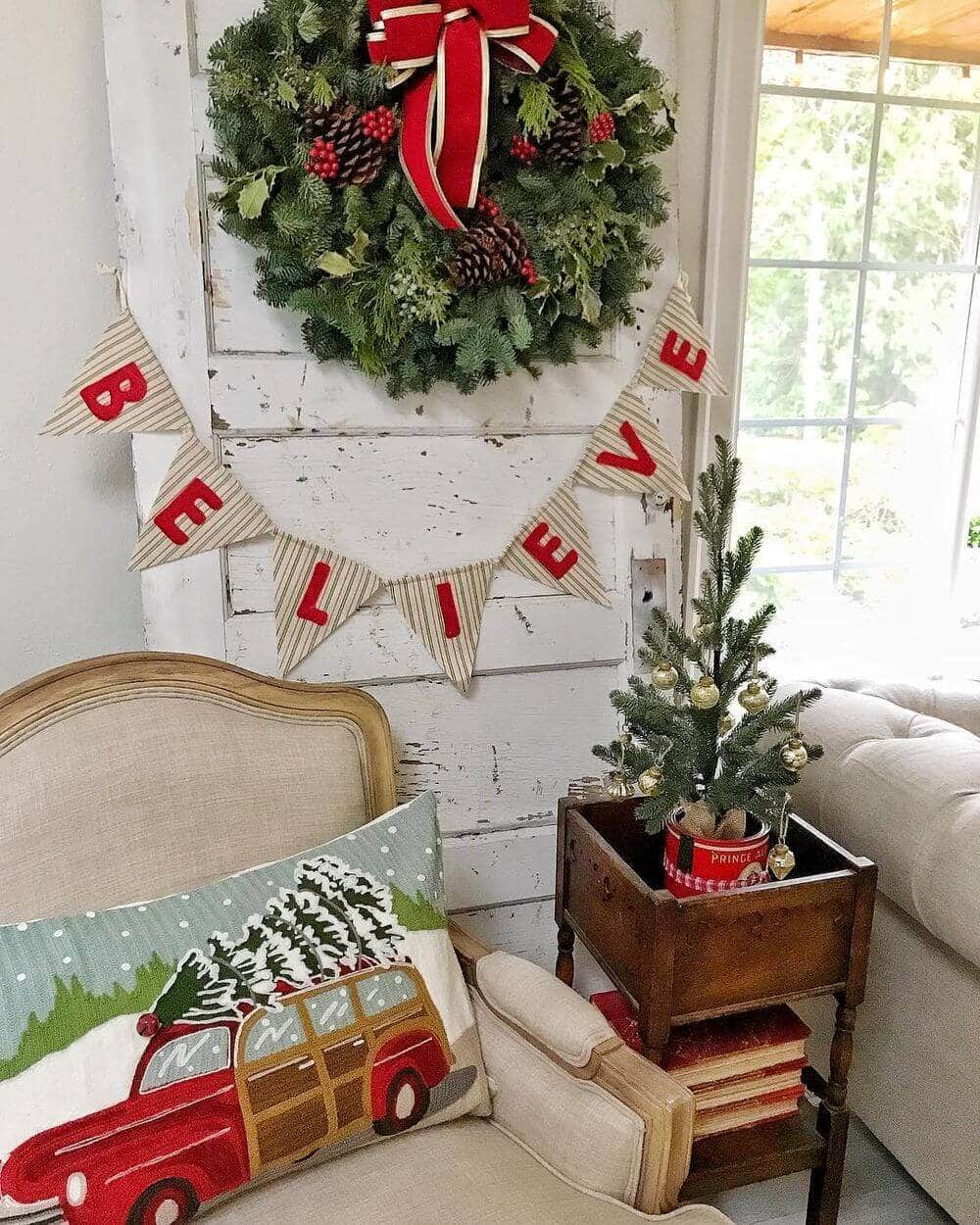 source: curatedinterior.com
Keep your bedrooms sweet and simple giving it a romantic touch by dressing the bedroom with some twinkly sequins with golden glow or a blush pink pallet adding a little touch of velvet. Go for sequin cushions and throws with an ornate border or pom-pom edging.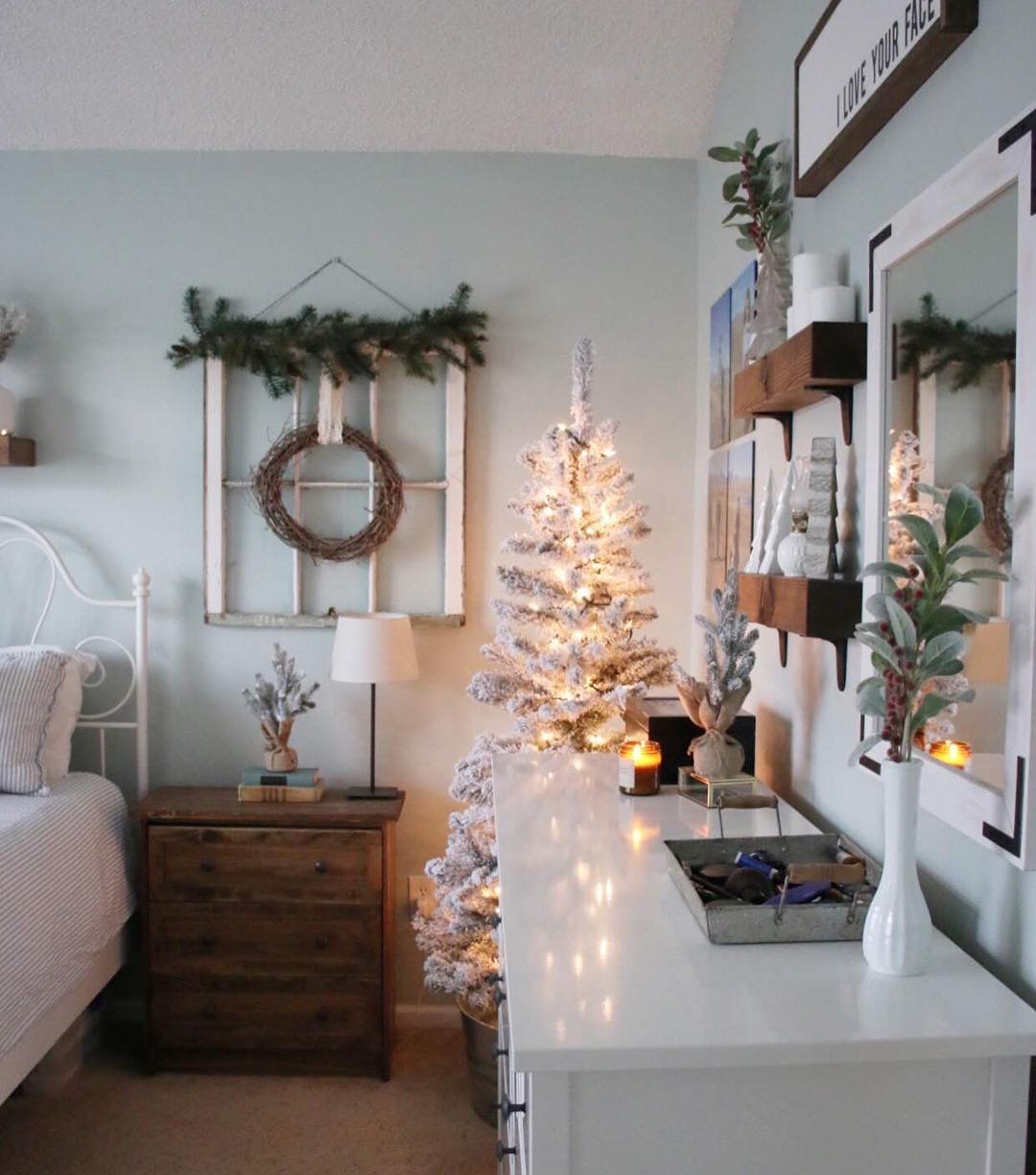 source: womenselegance.com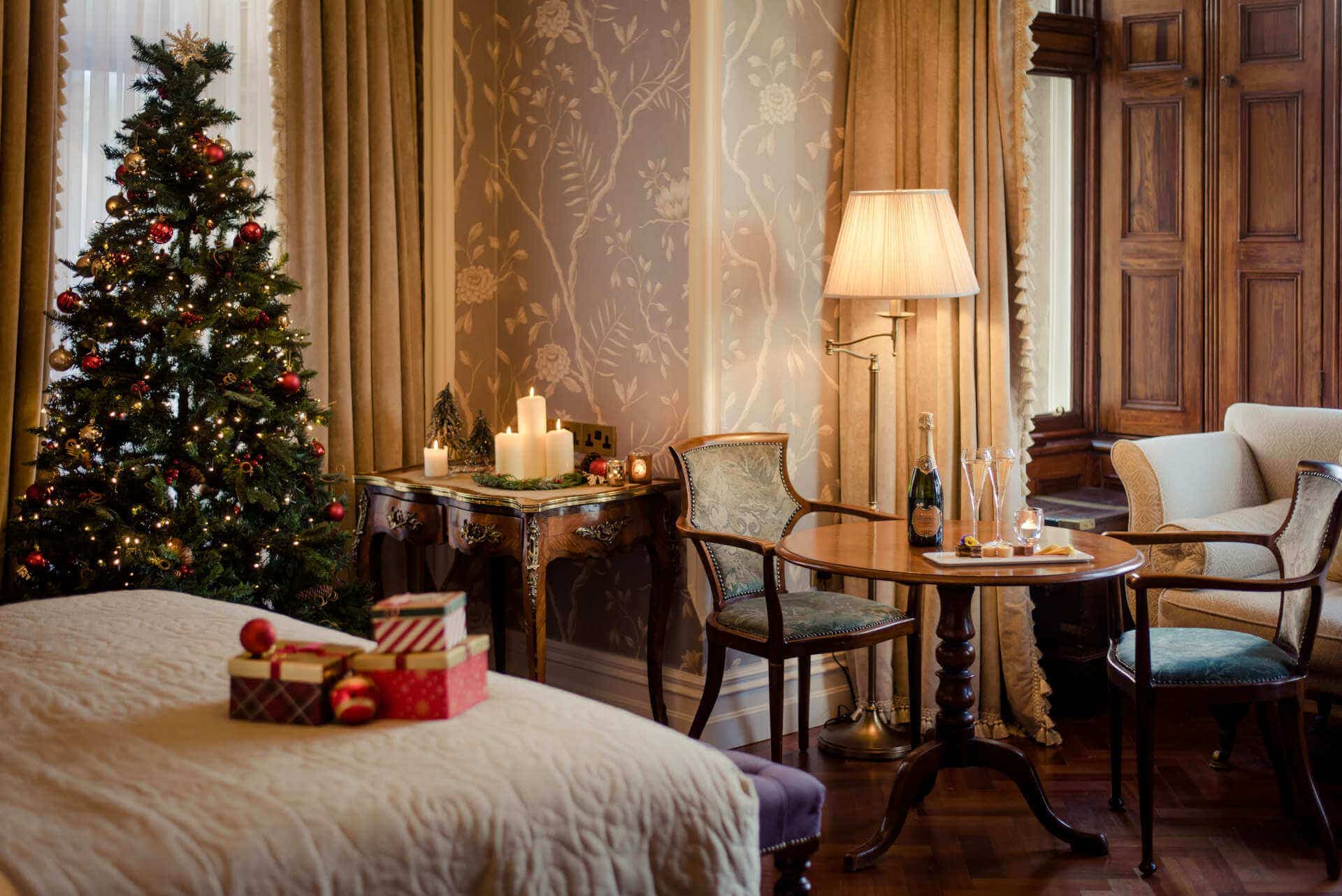 source: cahernane.com
Adding natural elements with the traditional feature will make the bedroom look classy. This will look more appropriate if you are going with a traditional theme all over the house. Add a simple Christmas tree on both sides of the bed and decorate it with a simple string light and add a reindeer to the headboard and that's it!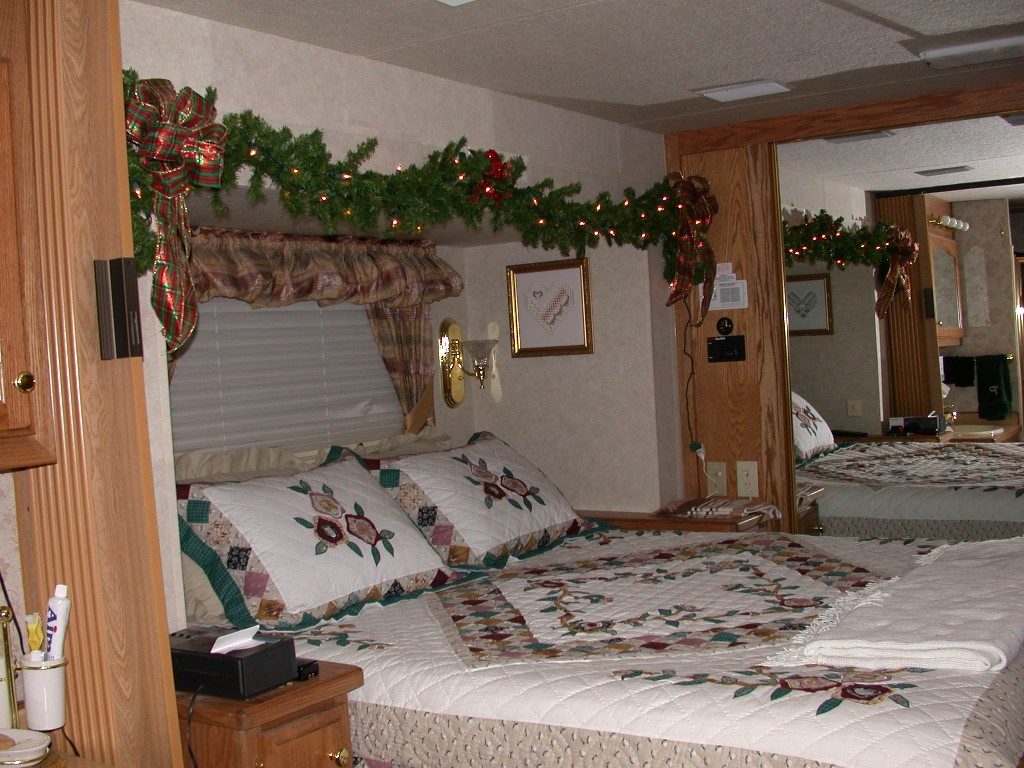 source: ecoamazonico.org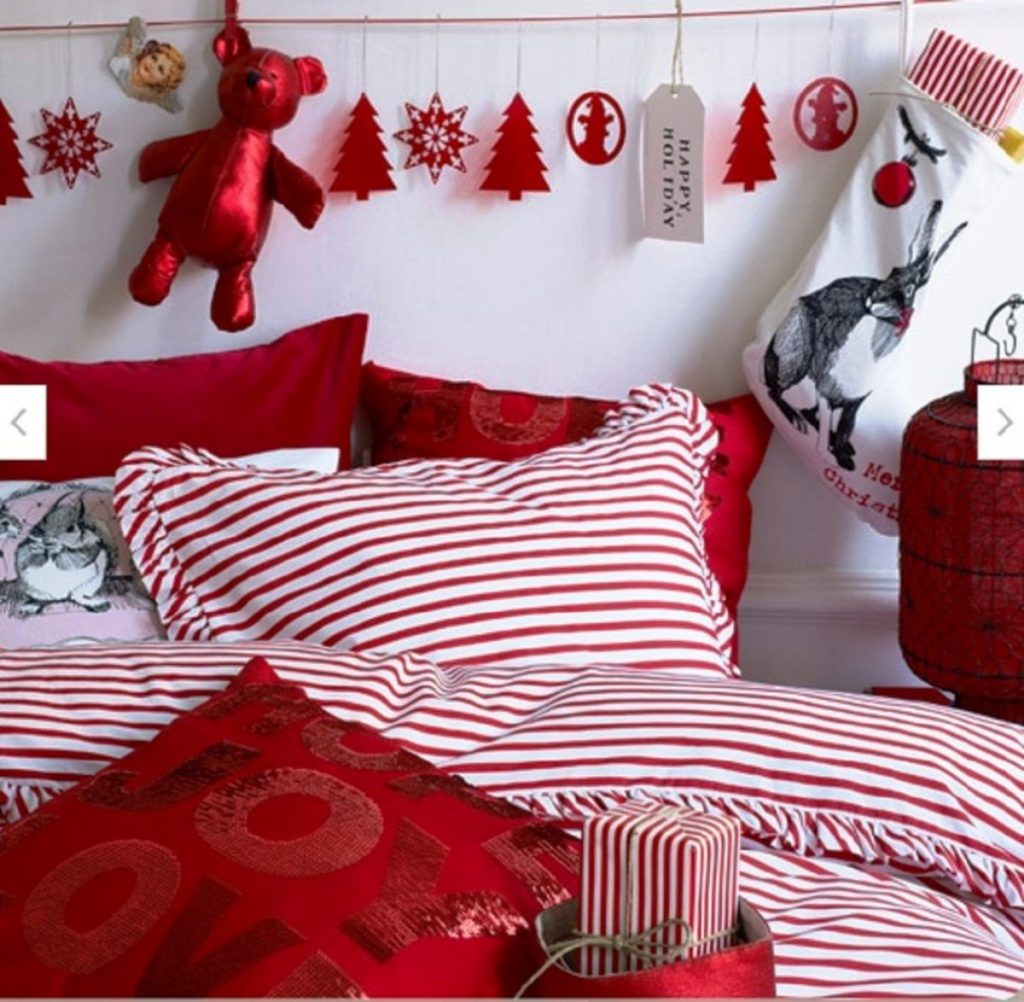 source: cnchomme.com
It's time to swap in a classic holiday bedding with a simple red and white decor and some plaid pillows backed with hot red tartan and faux fur. Add a signboard at the top of the headboard steering clear from the traditional way and choosing some other board so that it can stay there all year round.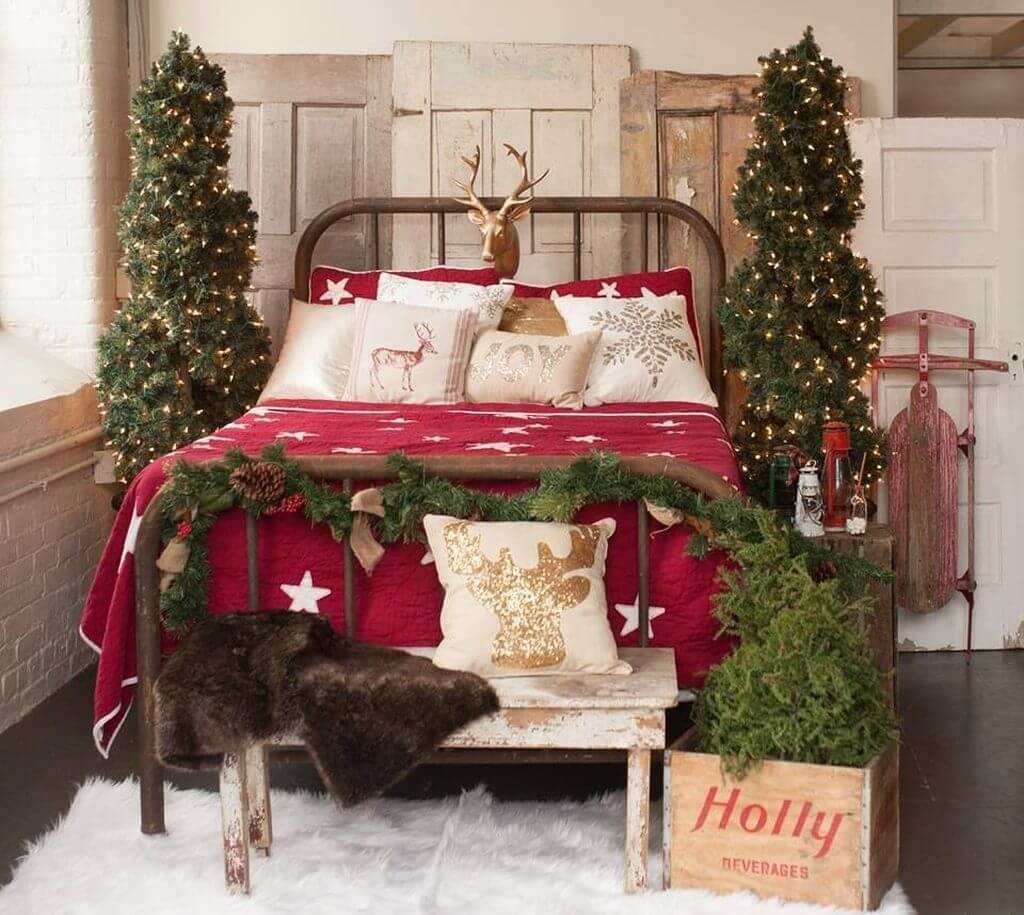 source: trendedecor.com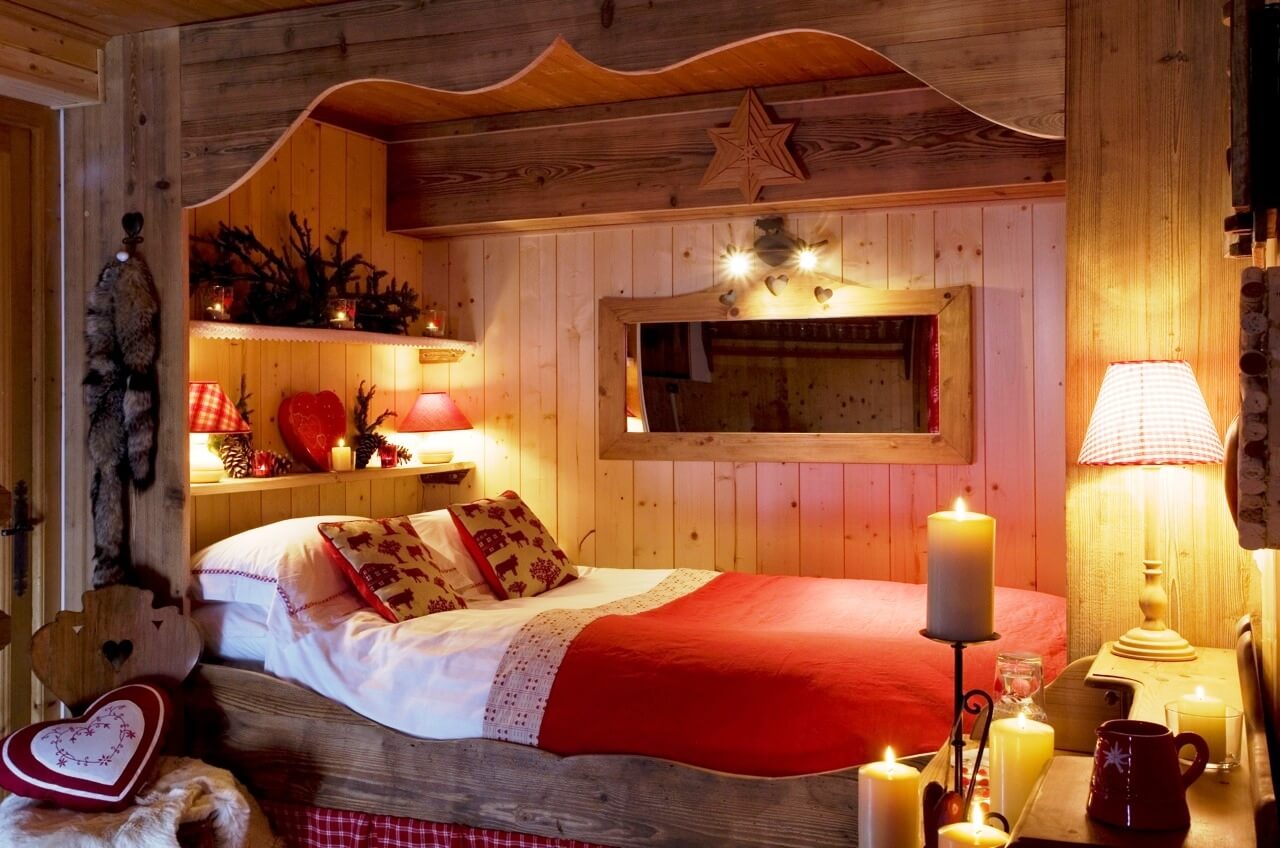 source: triachnid.com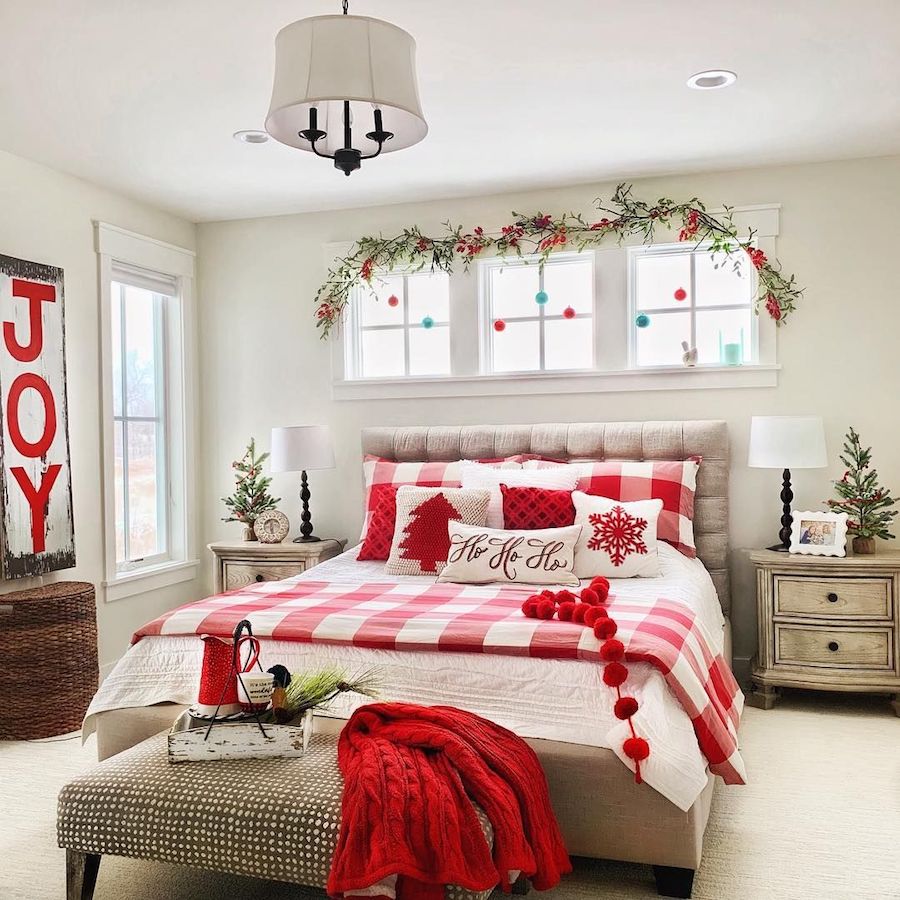 source: curatedinterior.com
You may also like to know about  Attractive Kid's Room Decoration Design Ideas For Christmas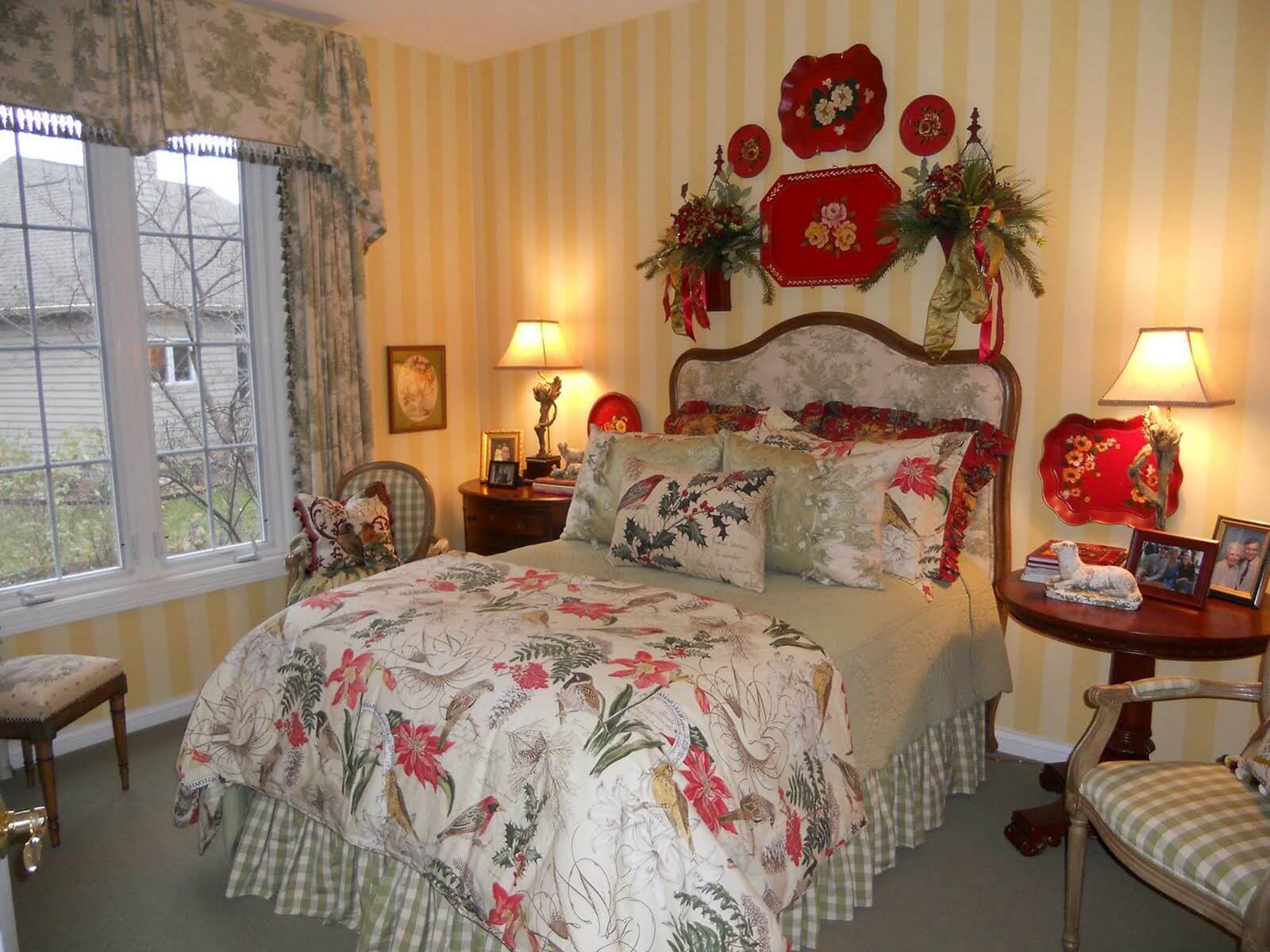 source: dexorate.com
In the end, whatever style you choose keeping it a happy place is what the motive is. Make your bedroom a dreamy place and enjoy your Christmas!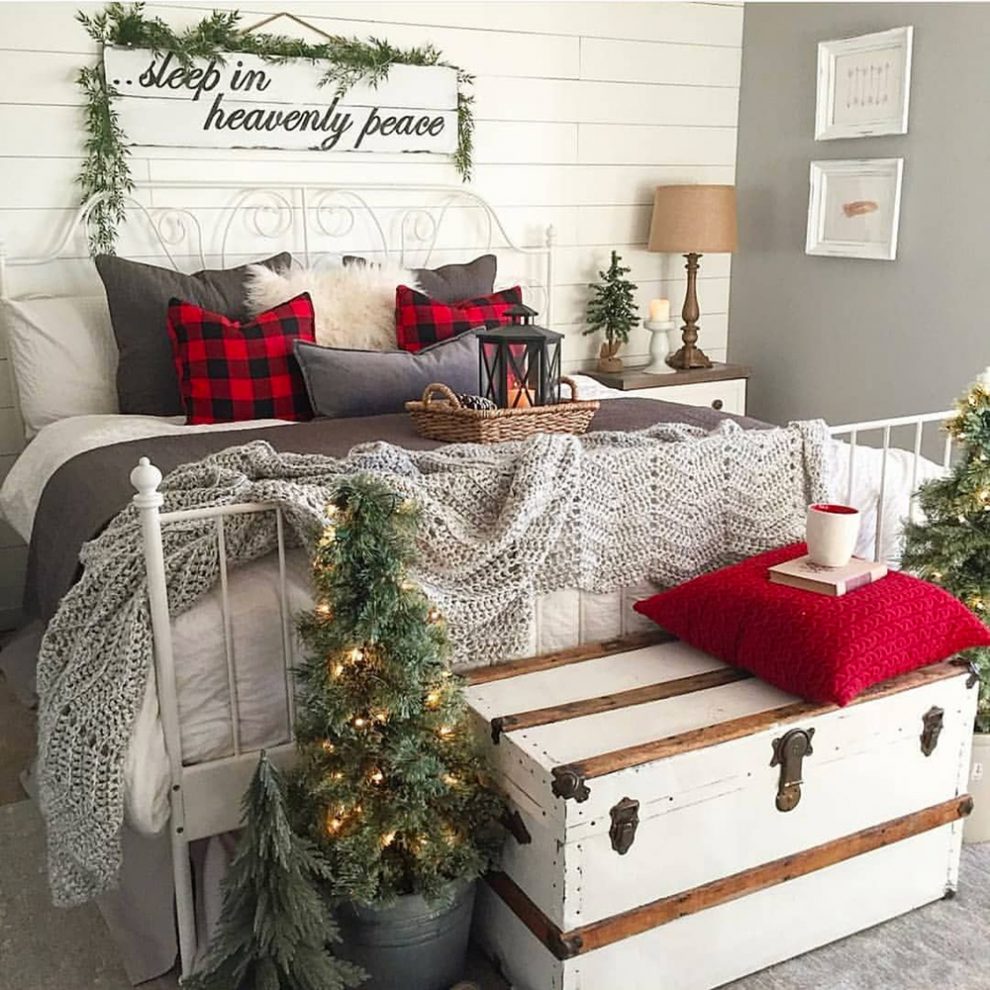 source: luxchristmas.com