Decorating classrooms for Christmas is not only some decoration with fun but it is also one of the ways through which you can get your students to understand the importance of Christmas and make them excited about holidays. But instead of getting there directly, try to make them understand with these innovative classroom decoration ideas by The Architectural Designs.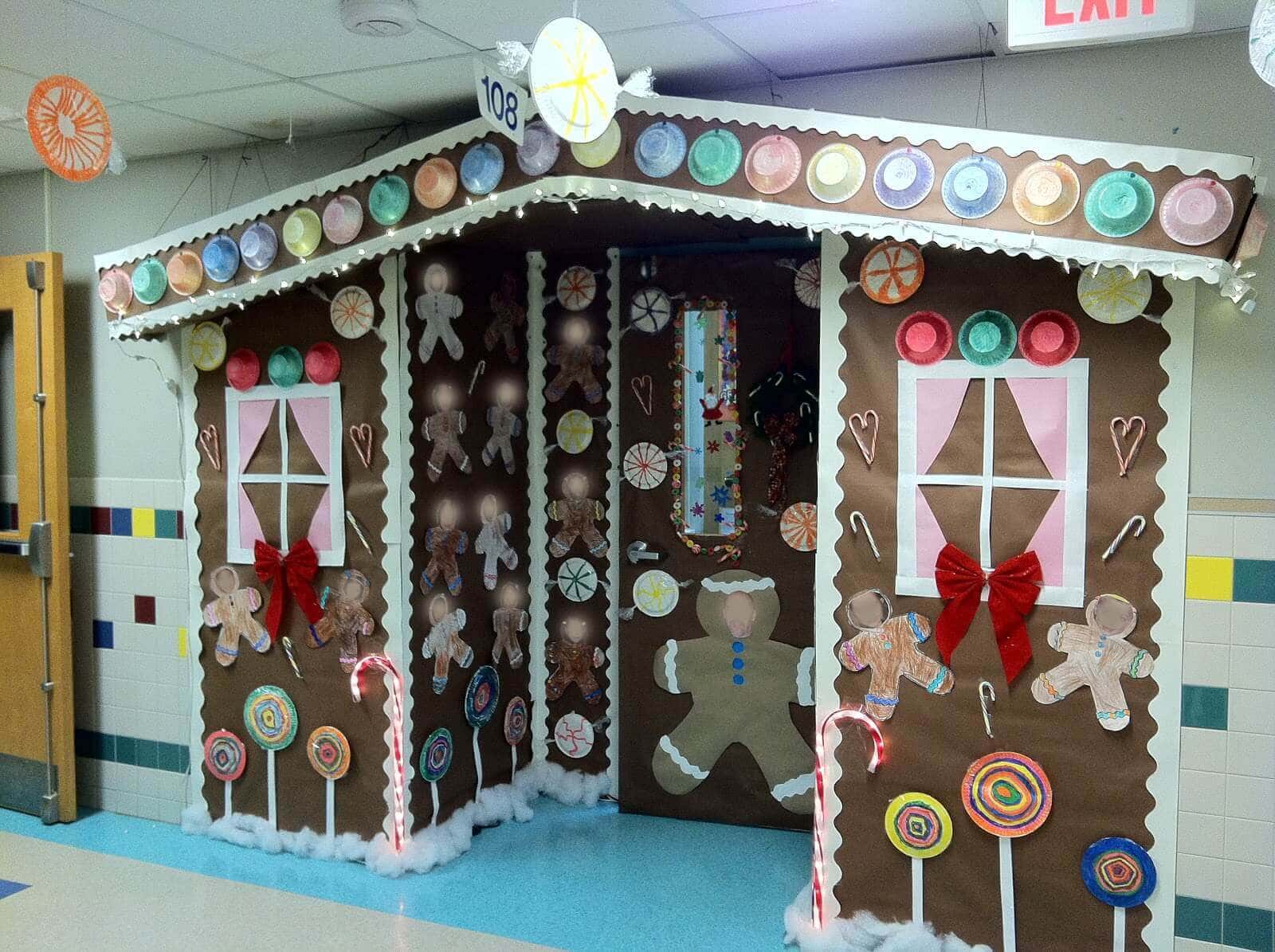 source: fredericbye.com
While talking about classroom decoration, the first thing the kids will notice is the door. Try to decorate the door as imaginative as possible. Give the door and the outside area the whole look of a cabin or hut and stick paper-made Christmas props such as bows, gifts, chocolates, soft toys and so on.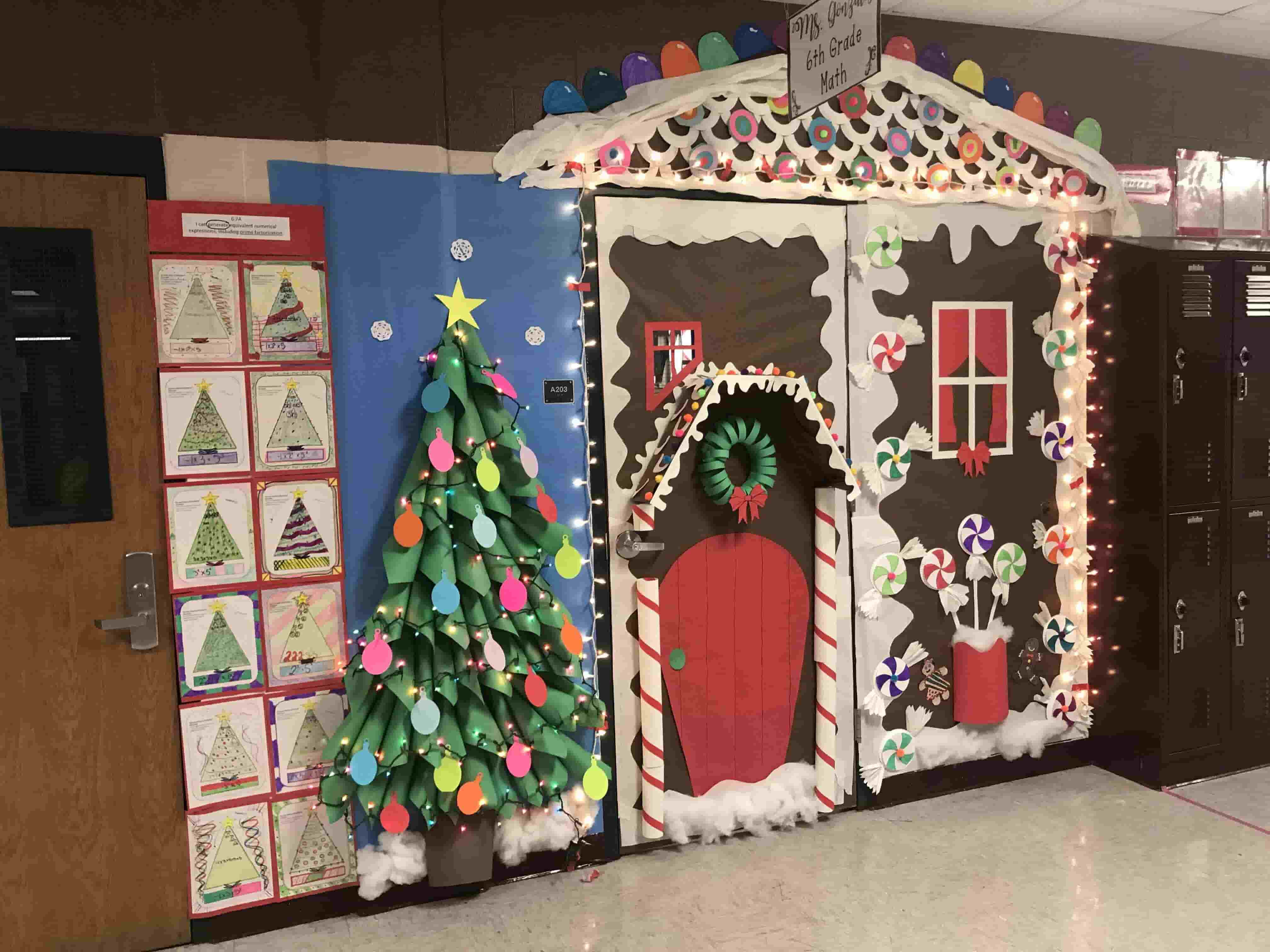 source: pinterest.com
No need to go too far, just some colors of different textures, papers, small light and a little bit of wintry touch and your door is ready. If you are good at crafts, add a Christmas tree to your side-walls to make kids more excited about the festival.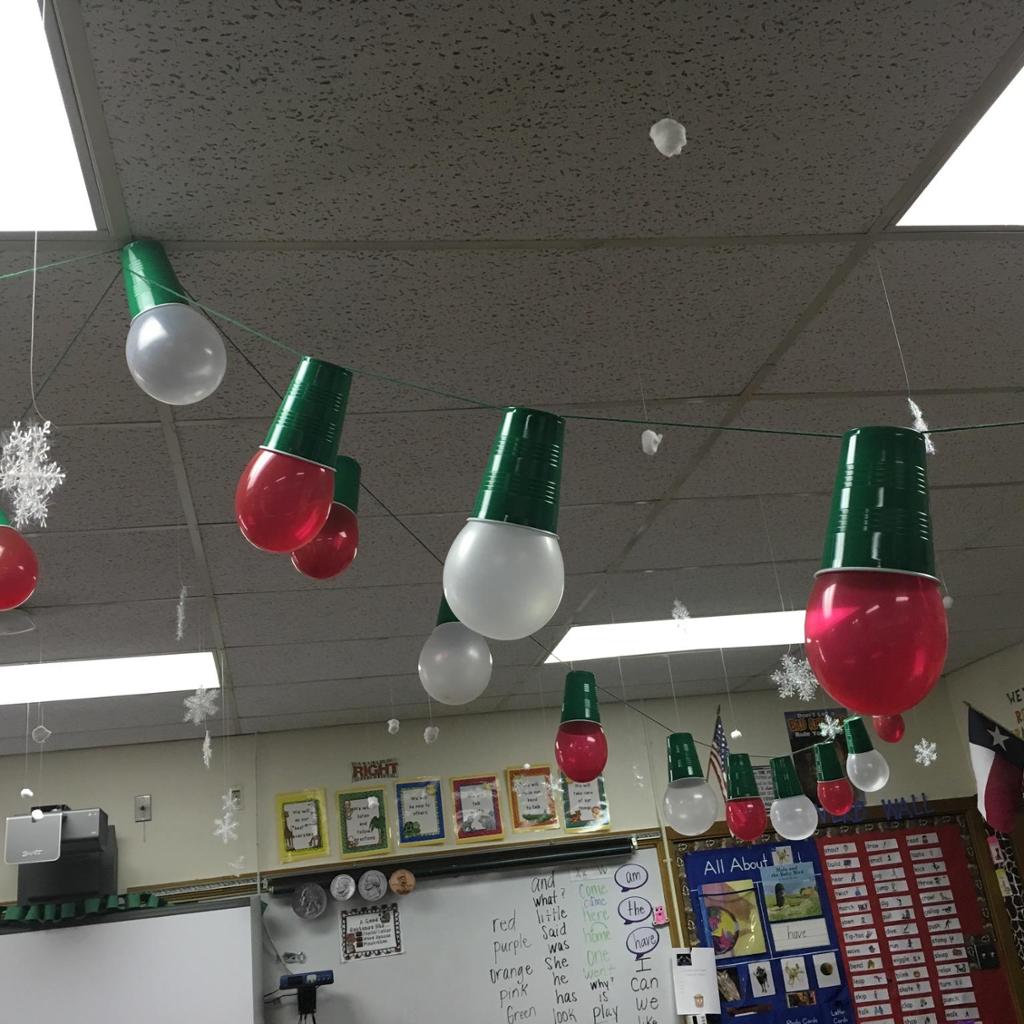 source: snupps.com
Don't overlook the most important area of classroom decoration that is the ceiling. It is natural to decorate the walls and doors but decoration through hangings creates more fun and drama to the classroom.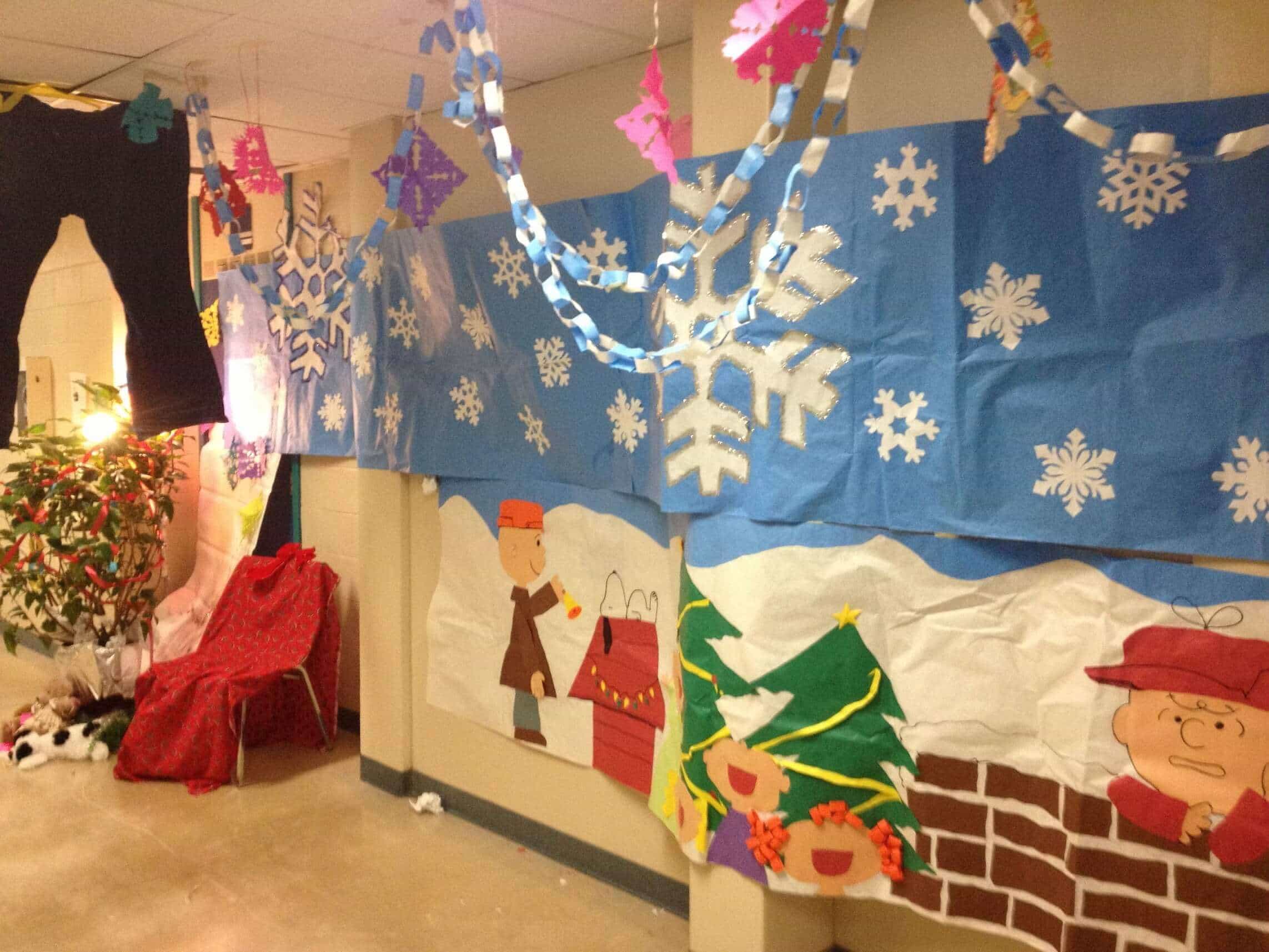 source: abilenemhaa.org
Decorate the ceilings by hanging swirls. Swirls create a dramatic and eye-catching effect that is enough to attract kids and to make it more attractive, have some Christmassy swirling hangers at the end of the tail. These could be hung on the door as well as on the ceilings.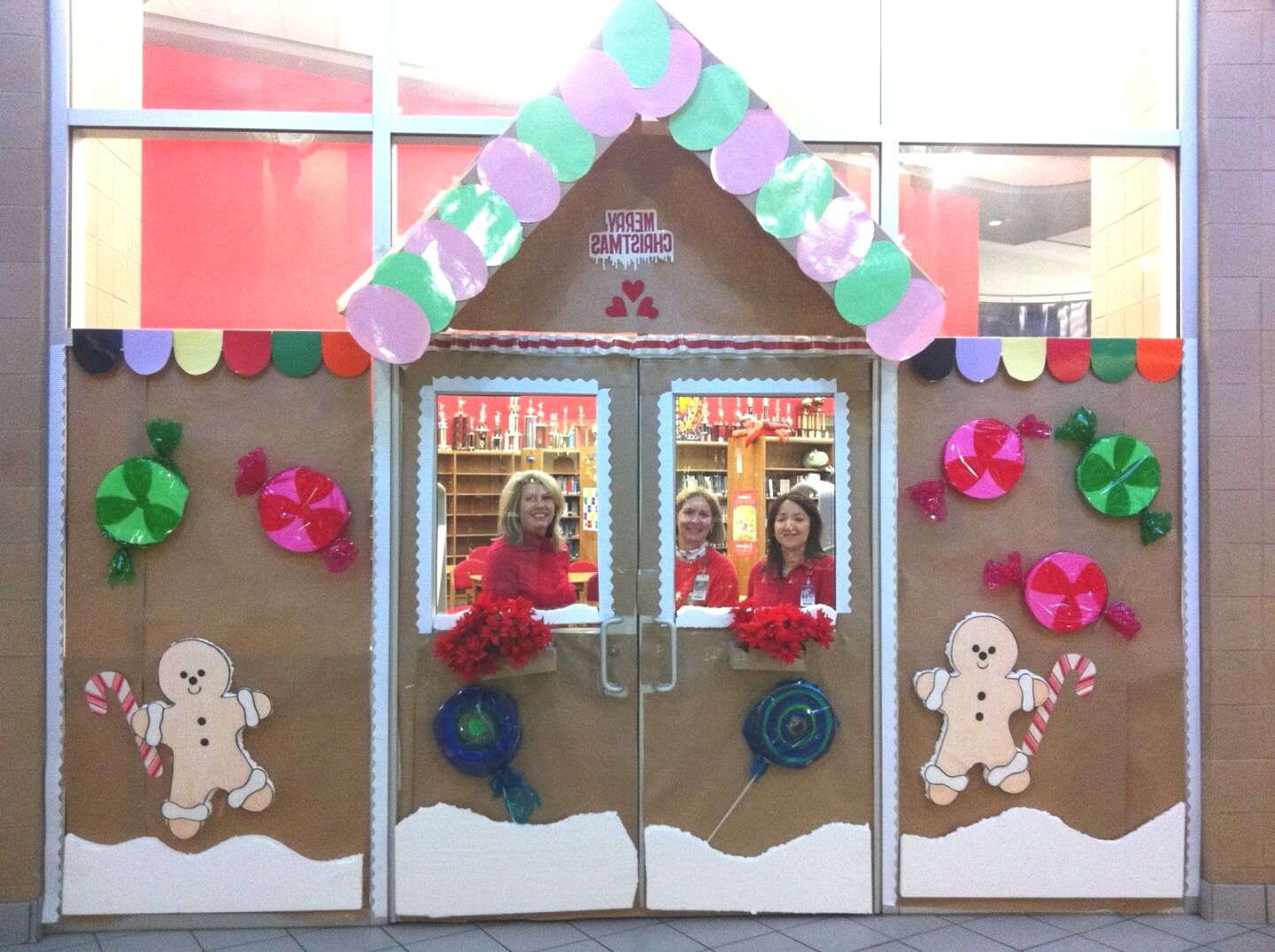 source: raysahouse.com
While decorating the class for kids, it's all about being creative in your own way to influence kids to bring out their own best. Decorate the upper portion of the class by attaching balloons to paper glasses and by displaying it upside down along with some Christmas ornaments and snowflakes. Instead of this, you can also make paper chains by combining two or more colored papers.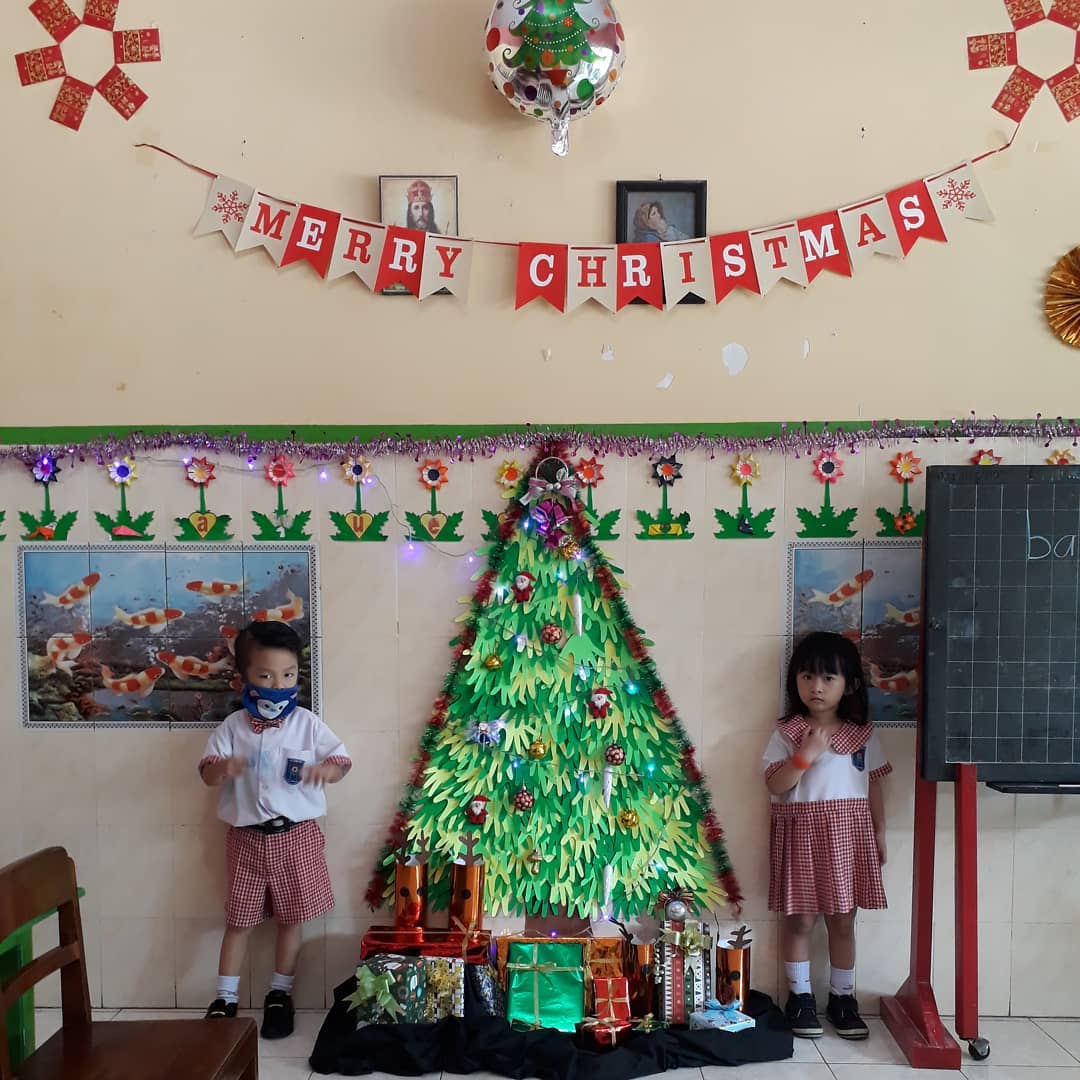 source: mumekicodu.cf
Hang colorful semi-transparent paper lanterns along with golden party display. You can hang these in Christmassy colors such as red, green and white and it can be hung in the classroom as well as on the doorframe so that students get the whole vibes of festive-lit party inside the classroom.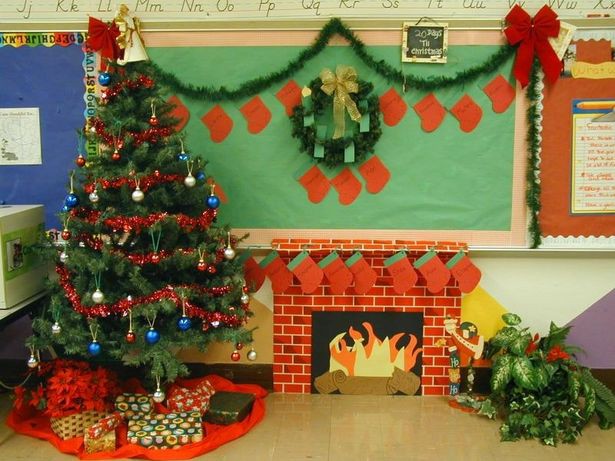 source: medium.com
If you want to give a more personalized touch to these hangings, try to create one with the names of the children in the class.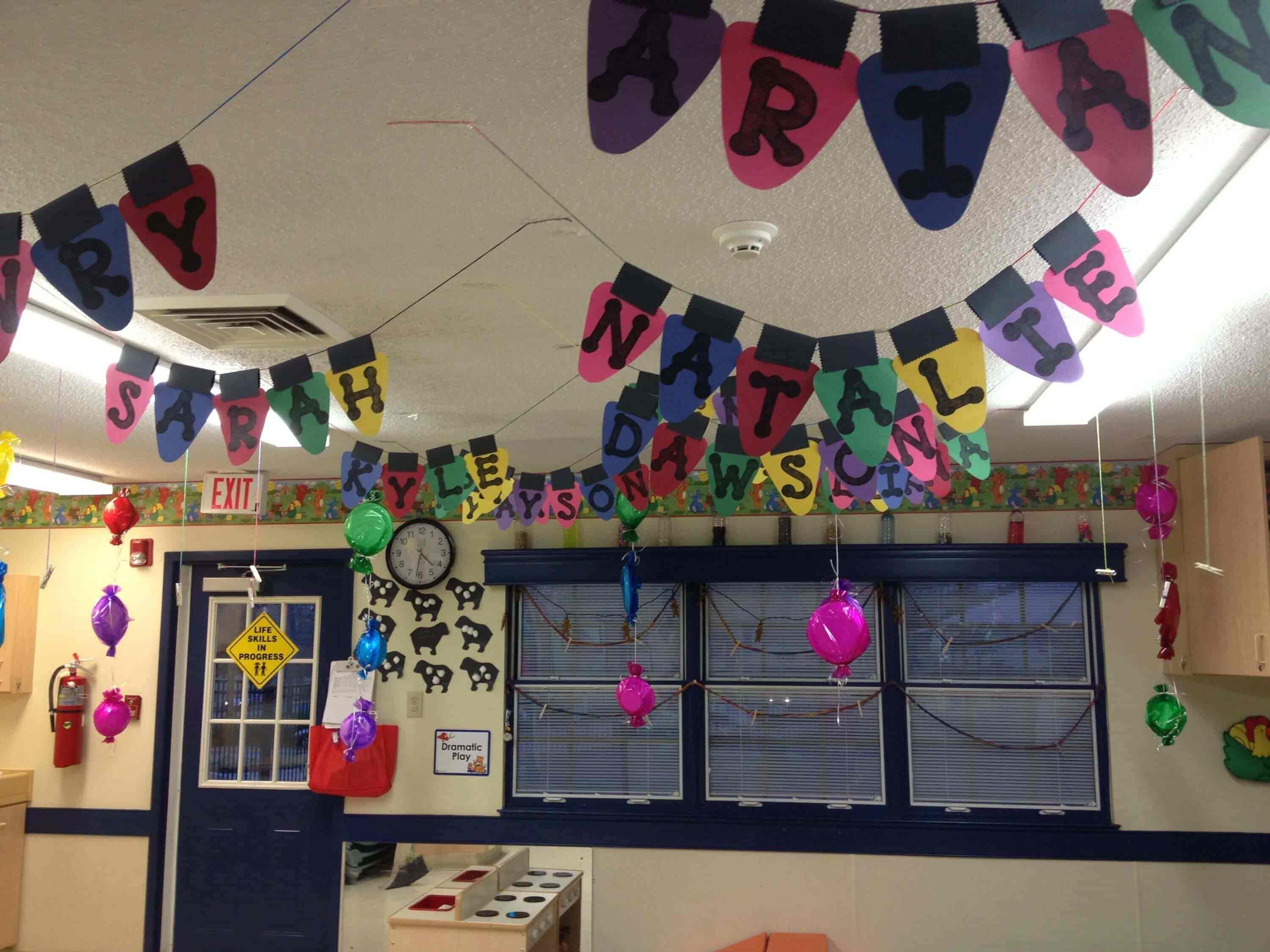 source: pinterest.com
This will not only add to the beauty of the decor but will also make them feel special and important. They will adore the teacher after seeing this beautiful gesture for them.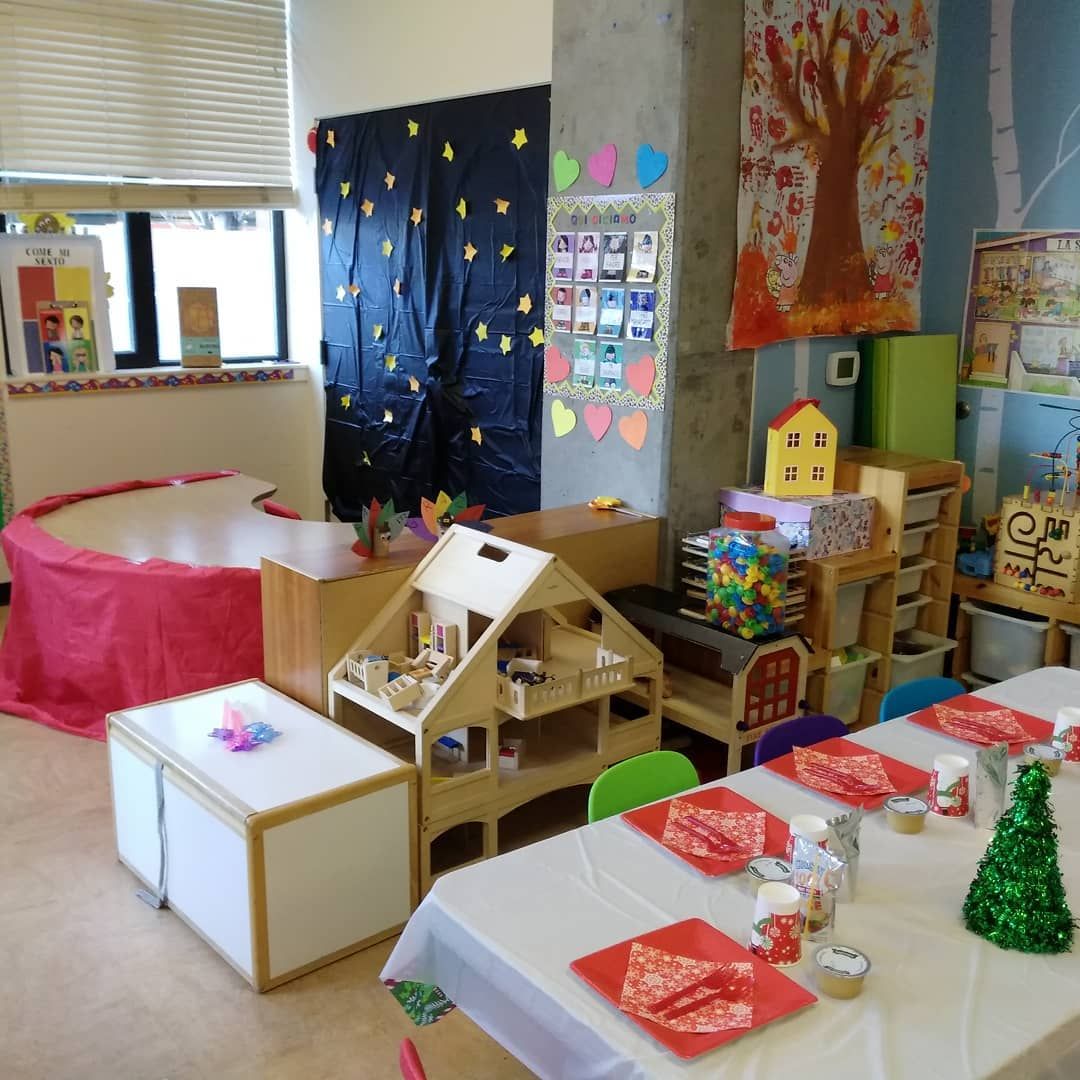 source: pinterest.com
Create a cabin view in the classroom by decorating a Christmas tree with all red and blue baubles and small red garland and keeping gifts for the kids near the tree. Prepare a fireplace with the help of colors and papers and hang cute little stockings all over the place.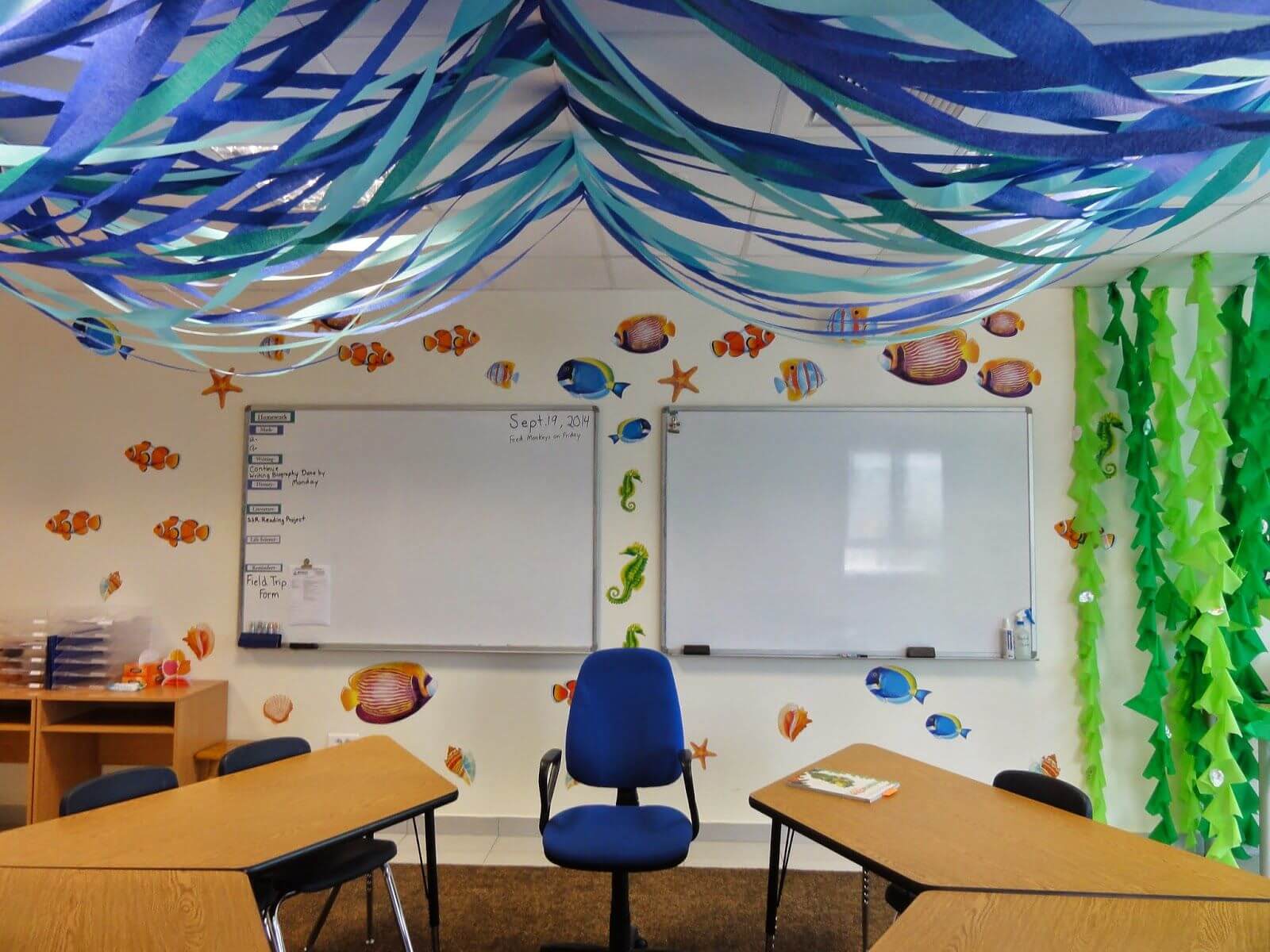 source: pinterest.com
Sometimes only the décor is not the ultimate thing during Christmas, the other decor and the stories about Christmas is what inspires the children to celebrate this festival.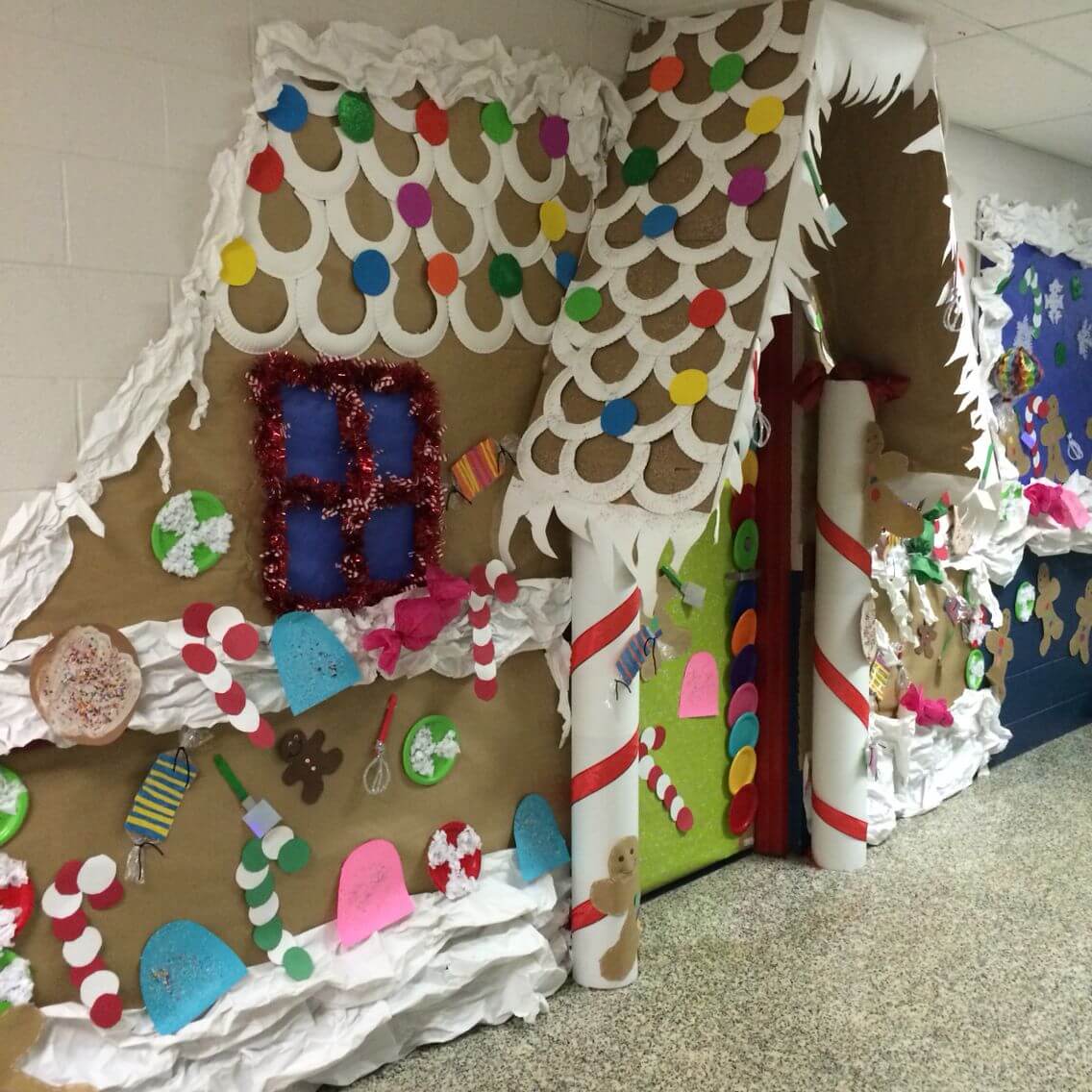 source: pinterest.com
Along with the table decorated and filled with foods and sweets arrange some fun programs for kids and show them to make their day special.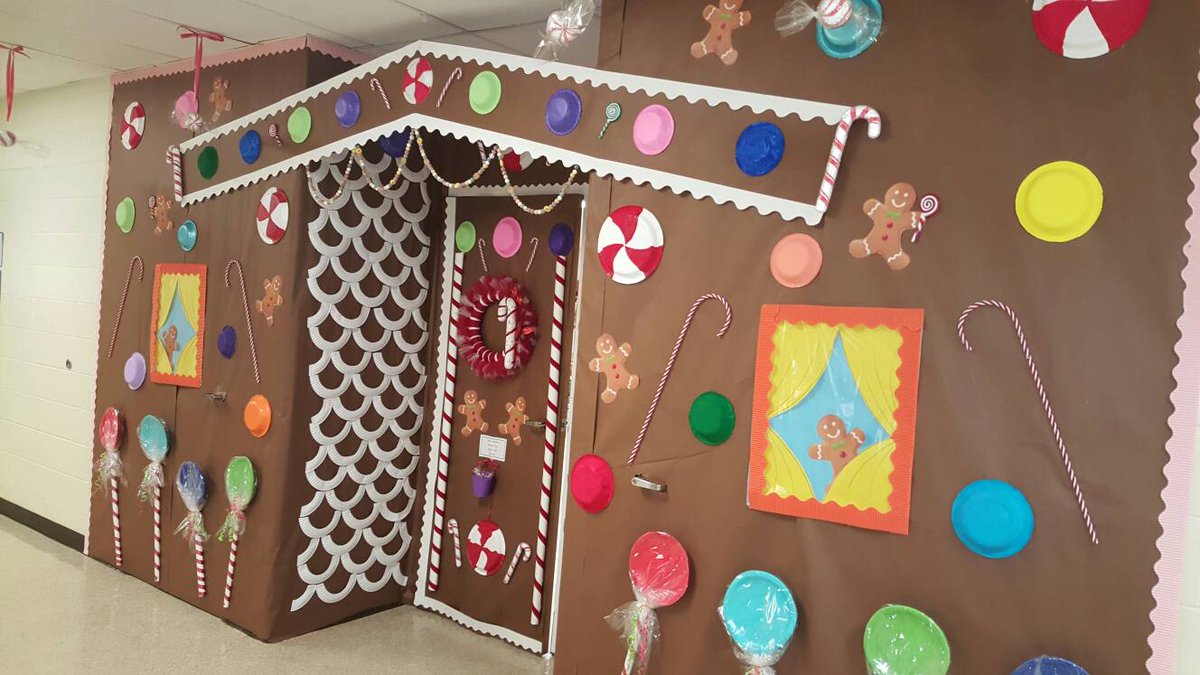 source: twitter.com
Again, for telling stories about Christmas and Jesus and their importance, decorate the classroom with a beautiful Christmas tree along with gifts for kids. Display the piece of art showing the birth of Jesus Christ and stories related to it.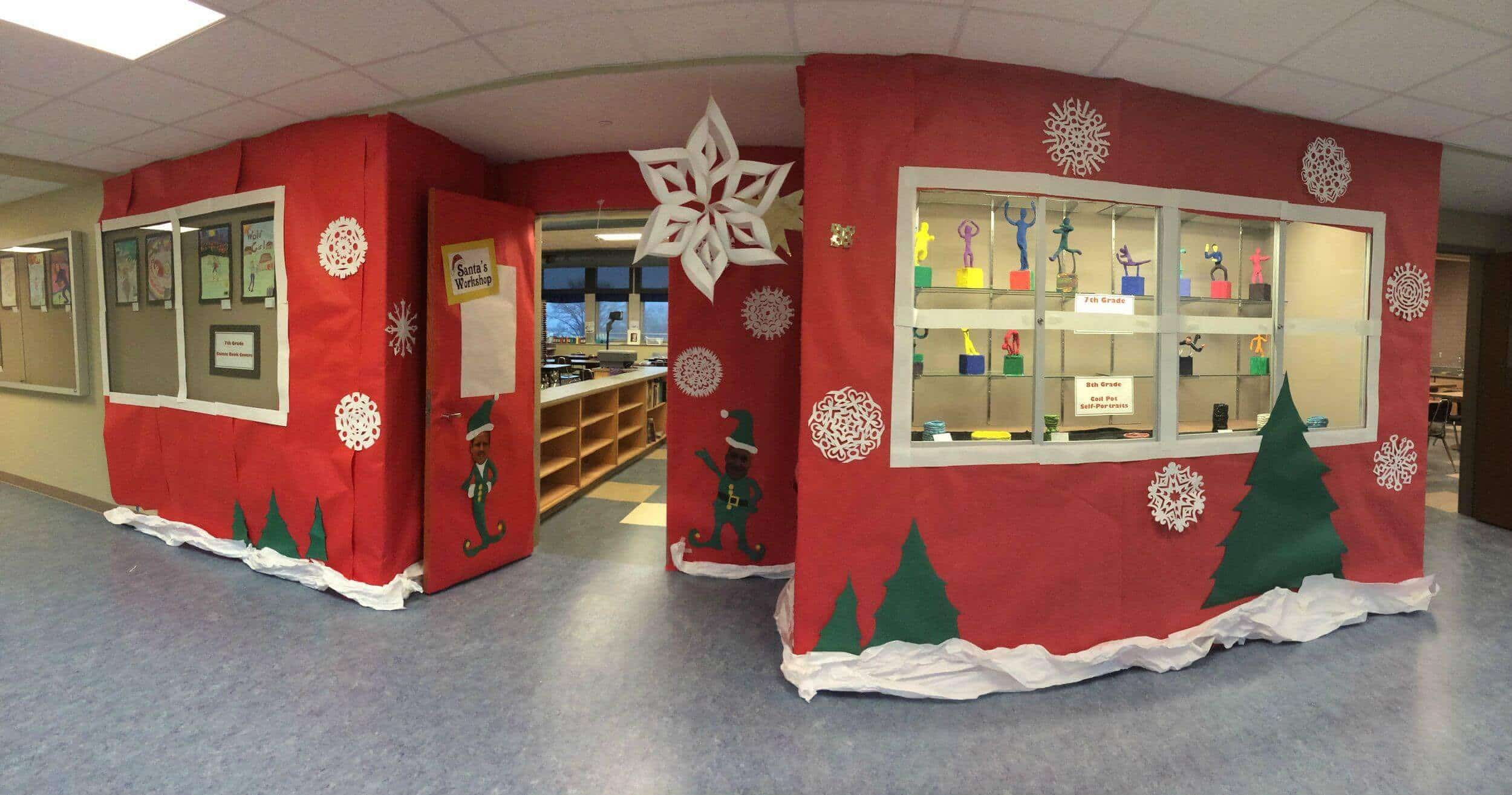 source: emptydesign.info
Also, on the walls along with other Santa toys and Christmas ornaments, go with golden star garland decoration to make it party-appropriate. Star themed decoration can also be tried to turn the whole classroom into a more magical place.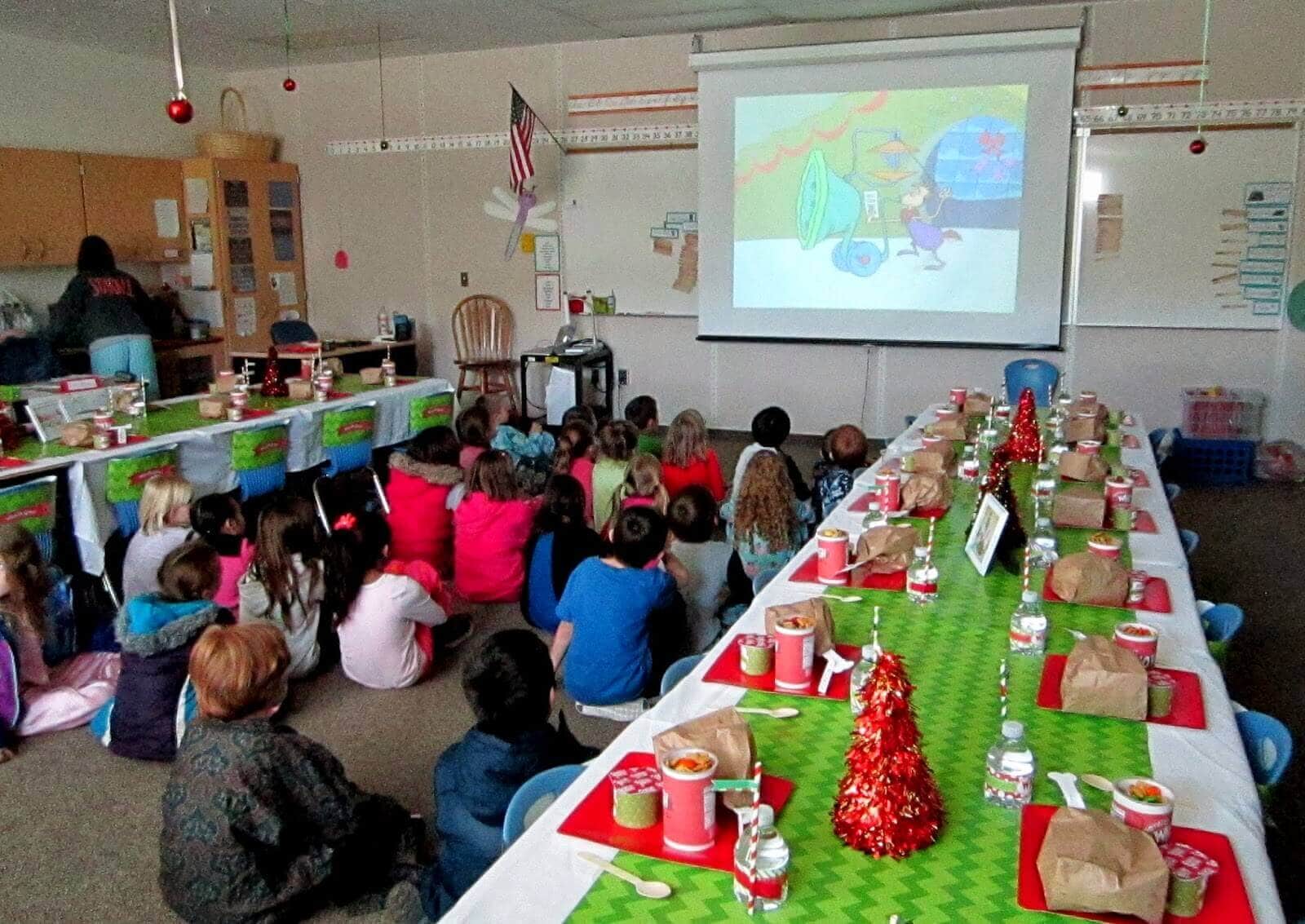 source: sweetenyourdayevents.blogpost.com
To add more fun to the Christmas decoration, try to involve children in the decoration by making them do paintings of their own choice and by displaying these drawings through the class.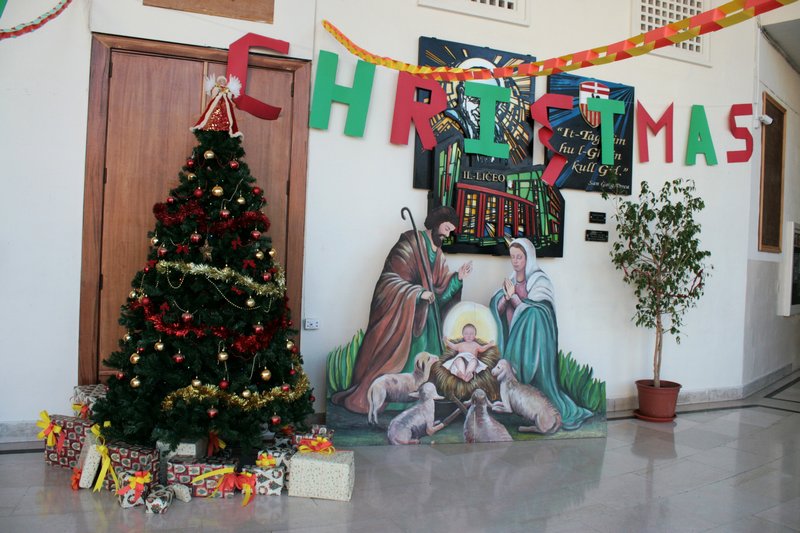 source: sgpchamrunsecondary.com
Instead, go for various colorful snowmen to decorate the sidewalls of the classroom and add some faux snow to make it more realistic.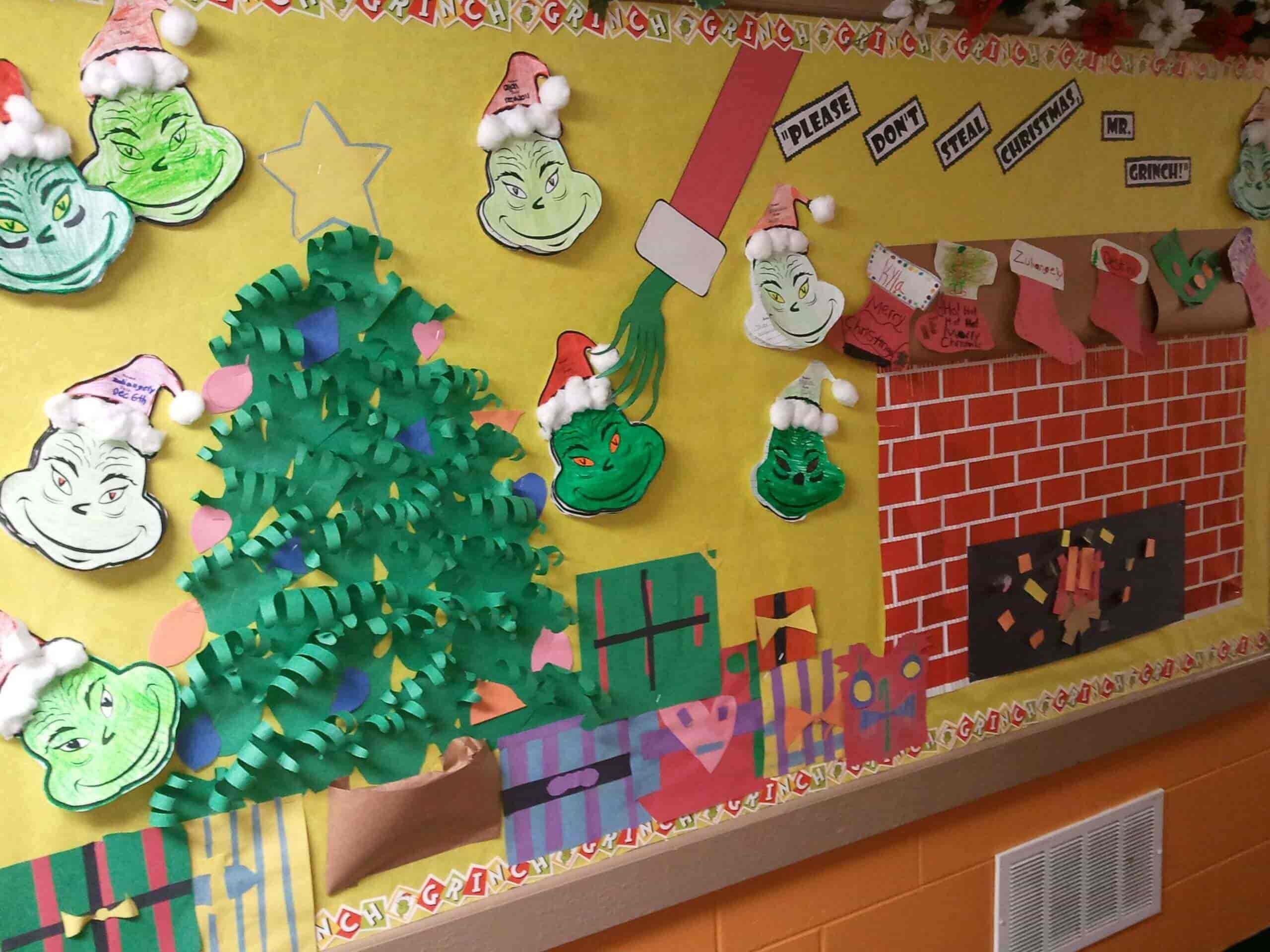 source: pinterest.com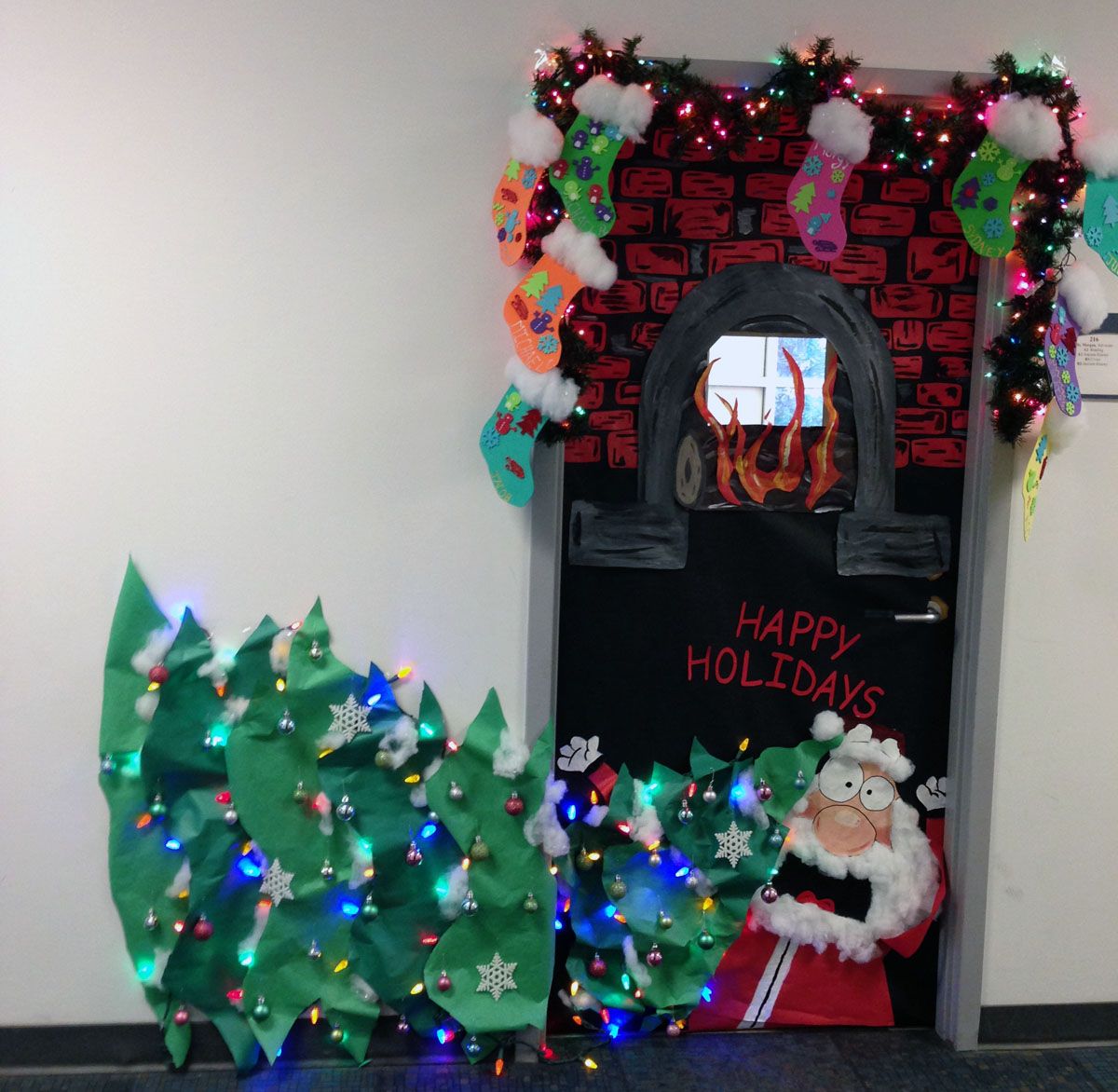 source: pinterest.com
You may also like to know about  Best Window Lights Decoration Ideas For Christmas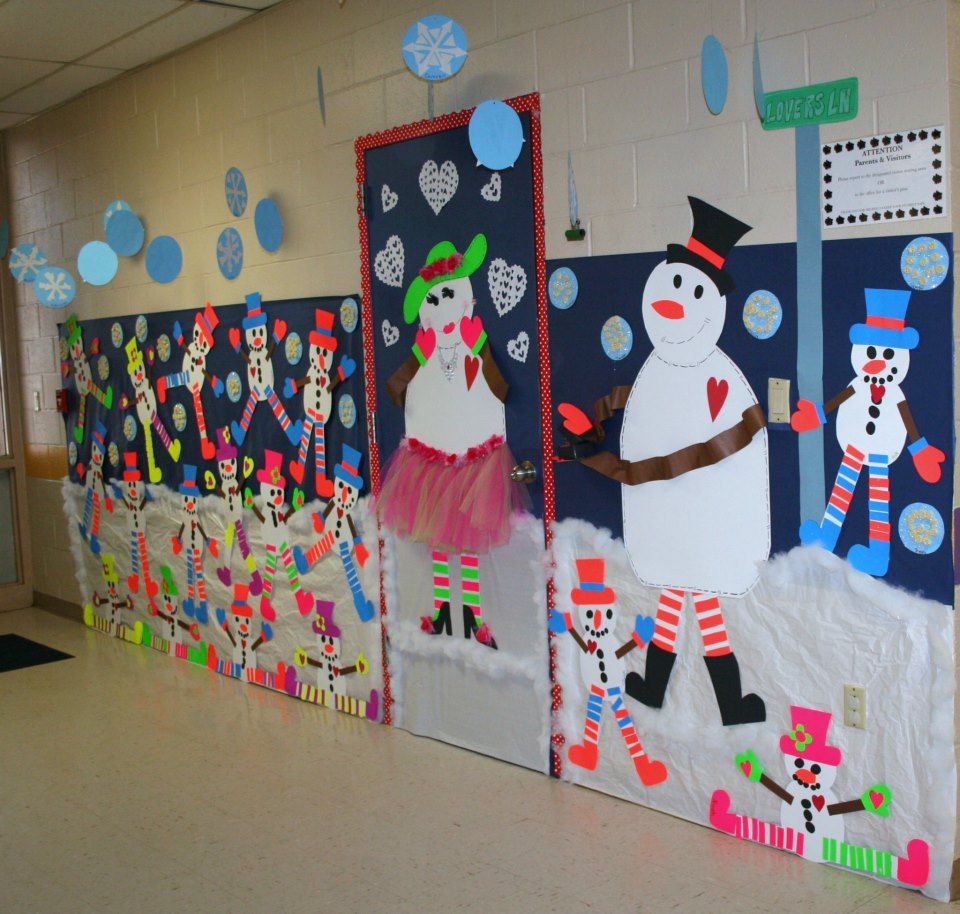 source: pinterest.com
Lastly, don't forget to add Santa to your classroom decor. Covers the door with a whole printed Santa and paste it over the door and decorate the sides with the help of huge garlands with shiny and metallic baubles and gifts for the students. Play a little game and let them find their own gift through clues. It will be fun!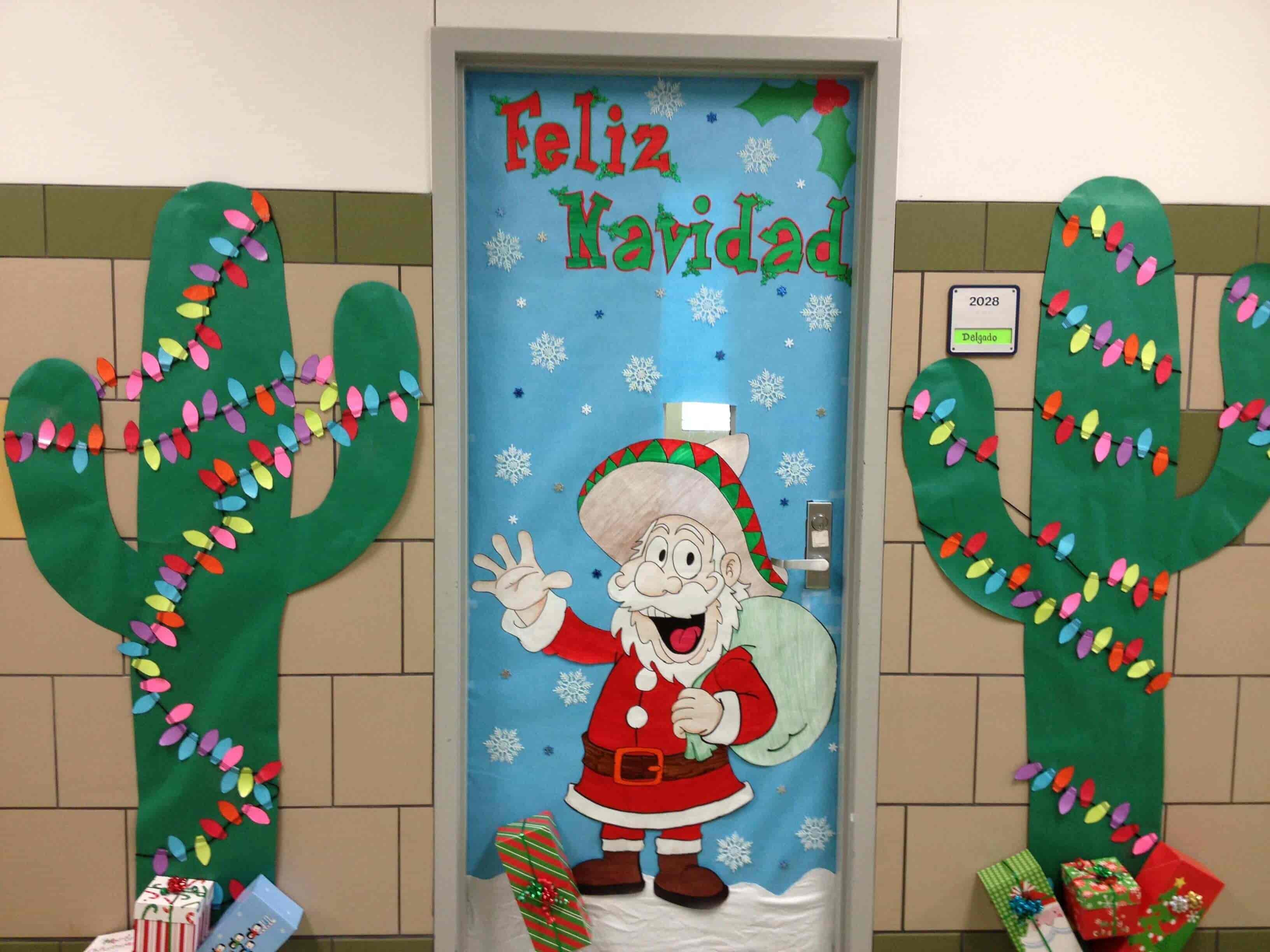 source: pinterest.com