Christmas is approaching and for those who have not thought of anything about decorating for this festive season, it's time for them to fasten their seatbelts as we have summarized some of the best front porch decorating ideas for Christmas. Your front porch is the first thing your guest will notice and you need to do your best there. Are you thinking to do something out of the box this time? Here are our top picks.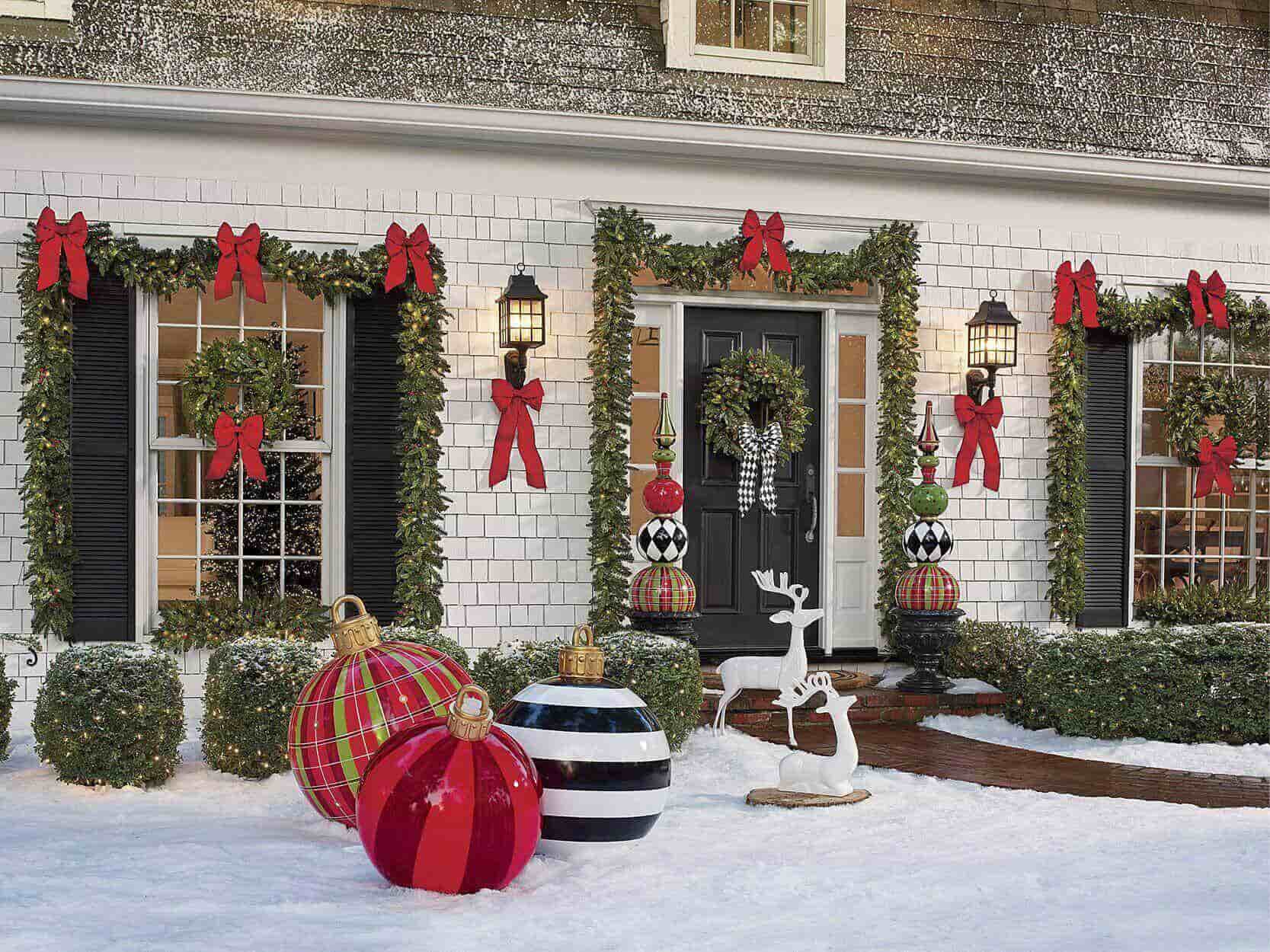 source: grandinroad.com
We can start with the classic Christmas porch decoration that gives a traditional Christmassy look. It's all about the traditional touch with battery-operated garland, red or white deer, some artificial and decorated pumpkins, wreaths, swags, and lights or small garlands to cover the area of exterior and porch in a most beautiful and elegant way.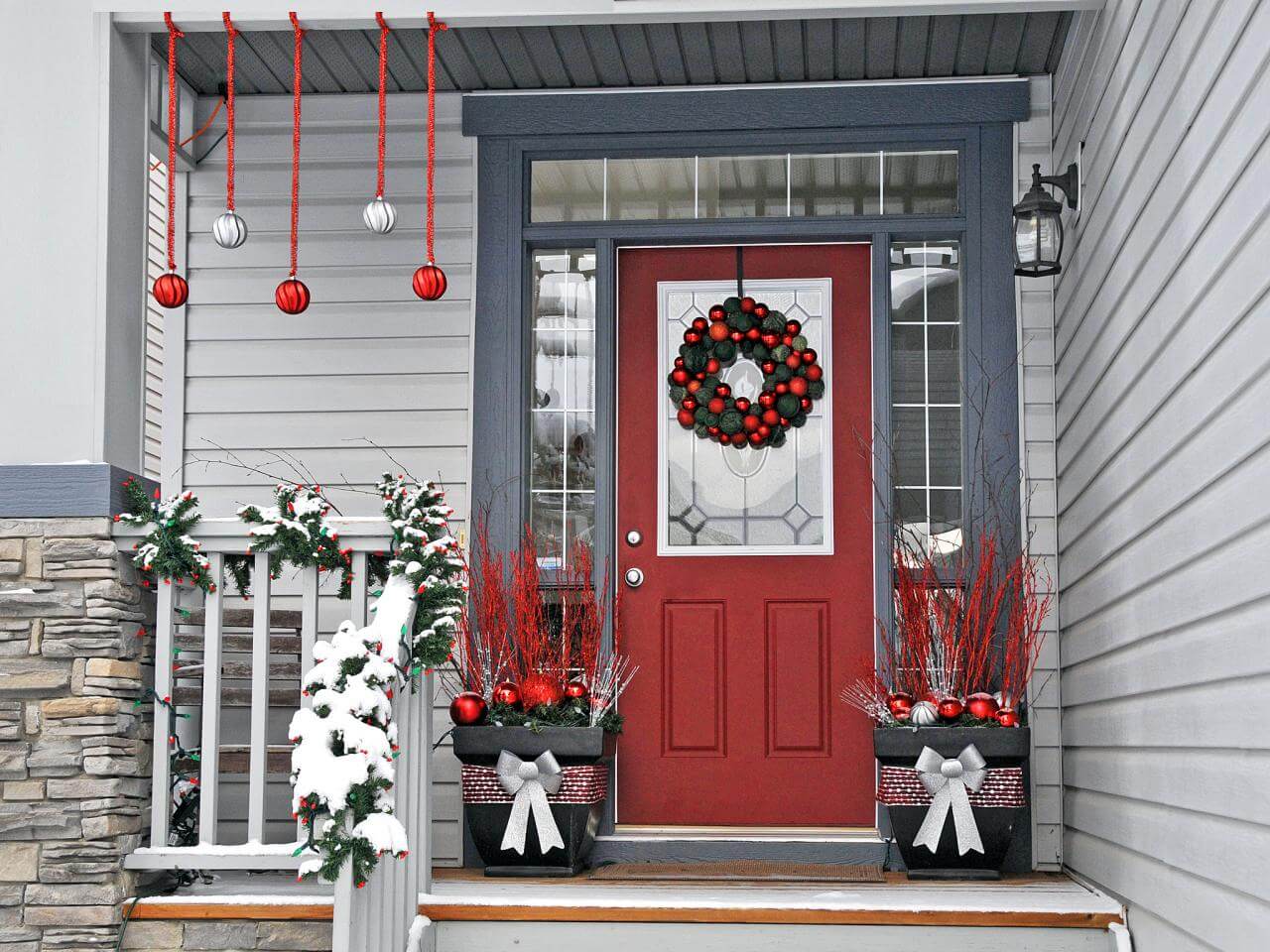 source: hgtv.com
You can also go to Green. Try to decorate the porch with a green theme focusing more on natural as well as artificial garland and wreaths. Your door is the focal point of the entry and that should also be taken care of the same as the porch. Also, you can use the garlands to wrap the benches in your porch and here is your time to spark your creative side.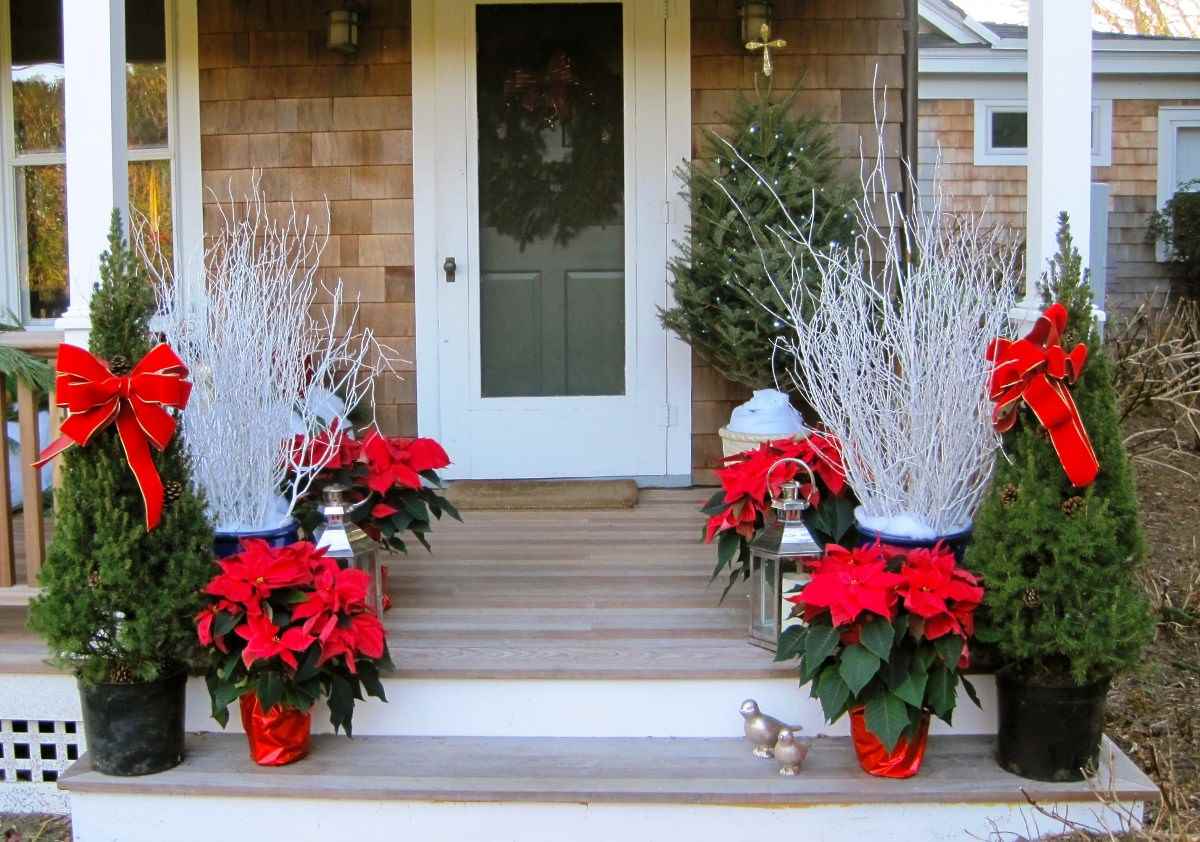 source: homebnc.com
The porch decoration can also me theme-based other than the green displays such as going for all white with snowflake decoration and mixing lit and unlit artificial snowflakes to create the wintry mix.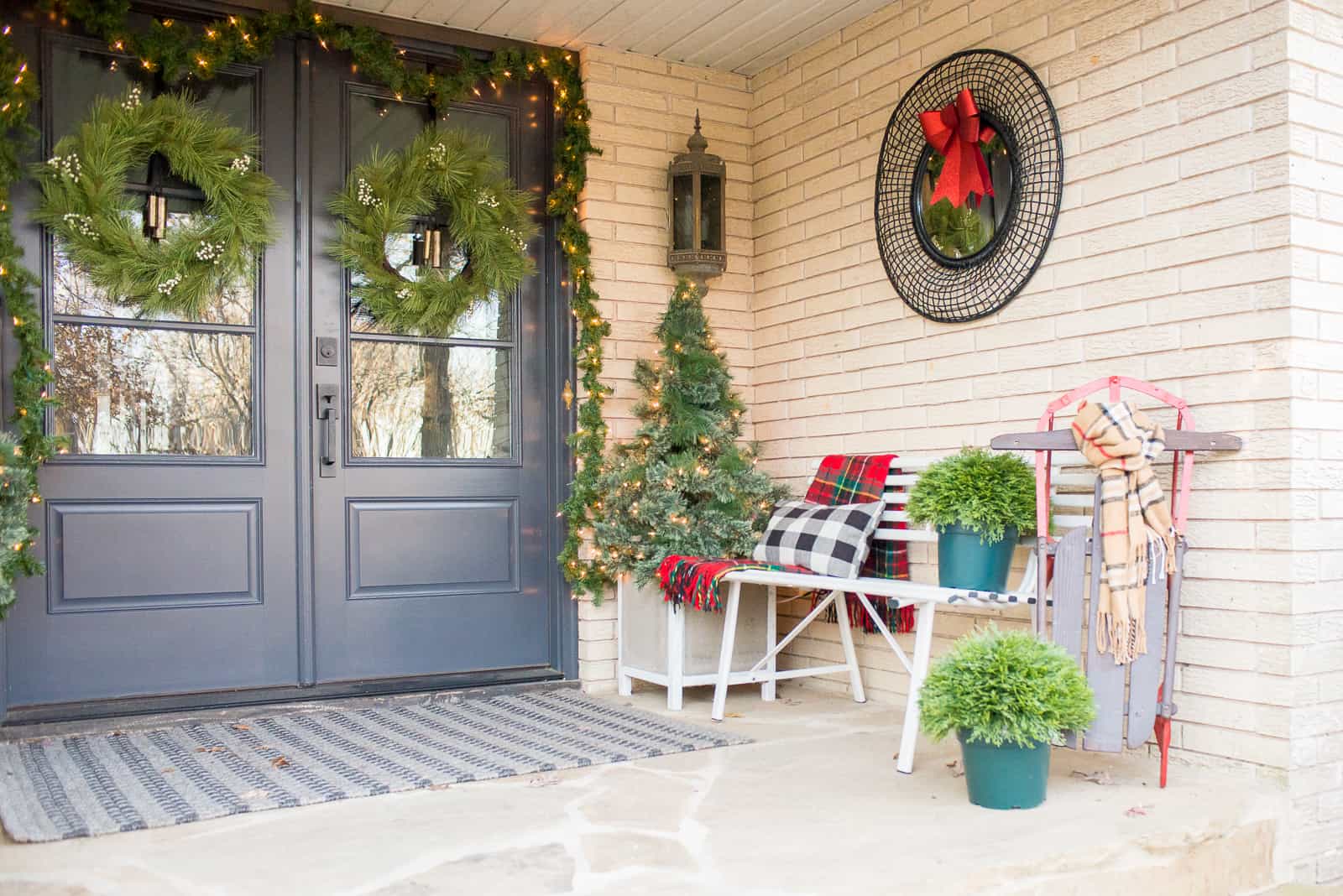 source: biggerthanthethreeofus.com
To show more creative décor, try flanking each side of the door with decorative accents. Here there are many options to go for flanking such as placing lighted motifs that are elves, angles or snowmen on each side of the door or setting a cluster of candles or decorating with grapevine balls wrapped with lights. This will also help you get a polished and symmetrical effect.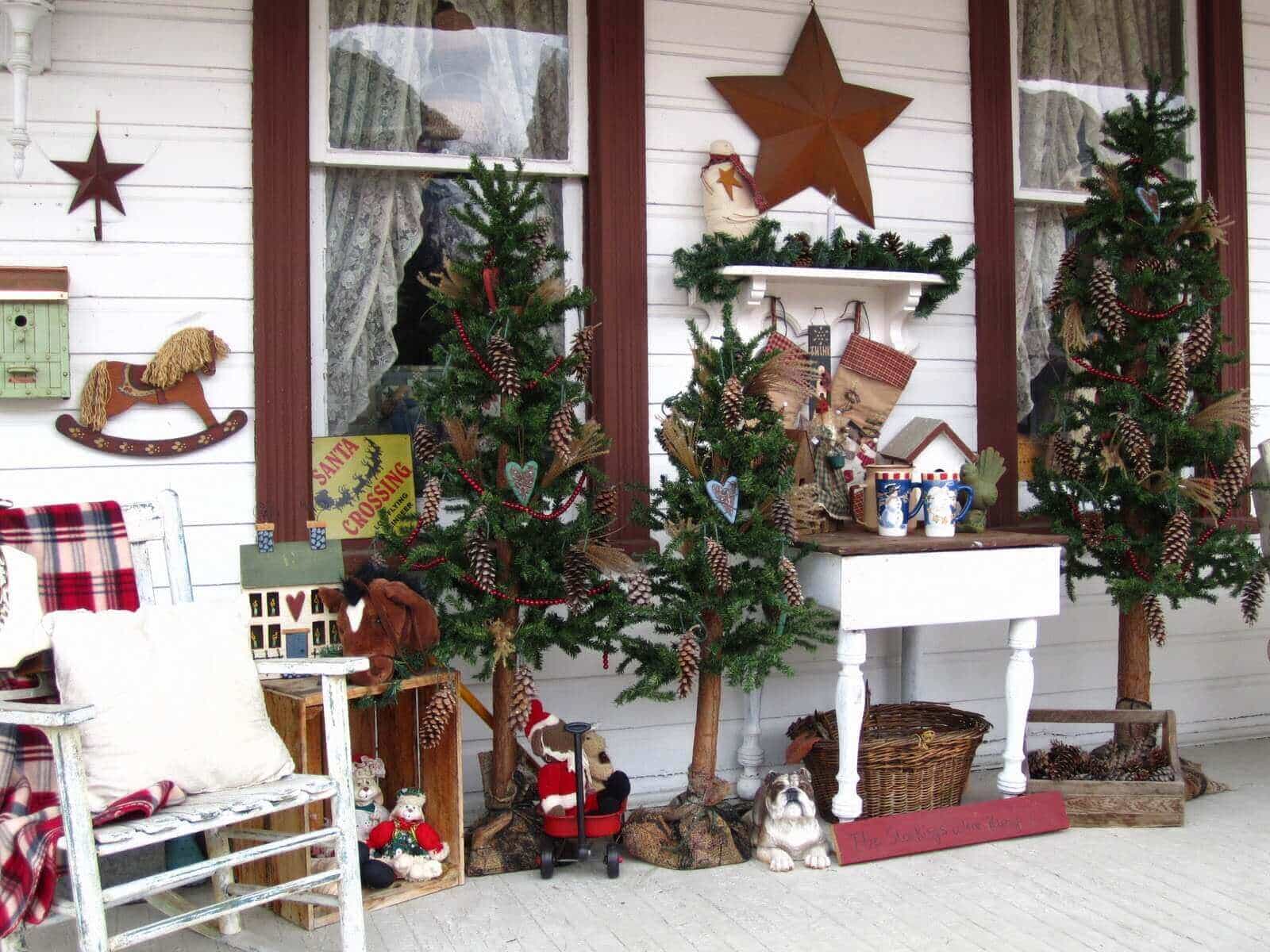 source: godfatherstyle.com
Snowy design is back in the game now. A fresh layer of snow will make everything beautiful and the best part is you won't have to bother about what the weather forecast is as the snow will brighten up your decoration even more. You can also match your design with battery operated sparkling lights and the whole yellow and green effect.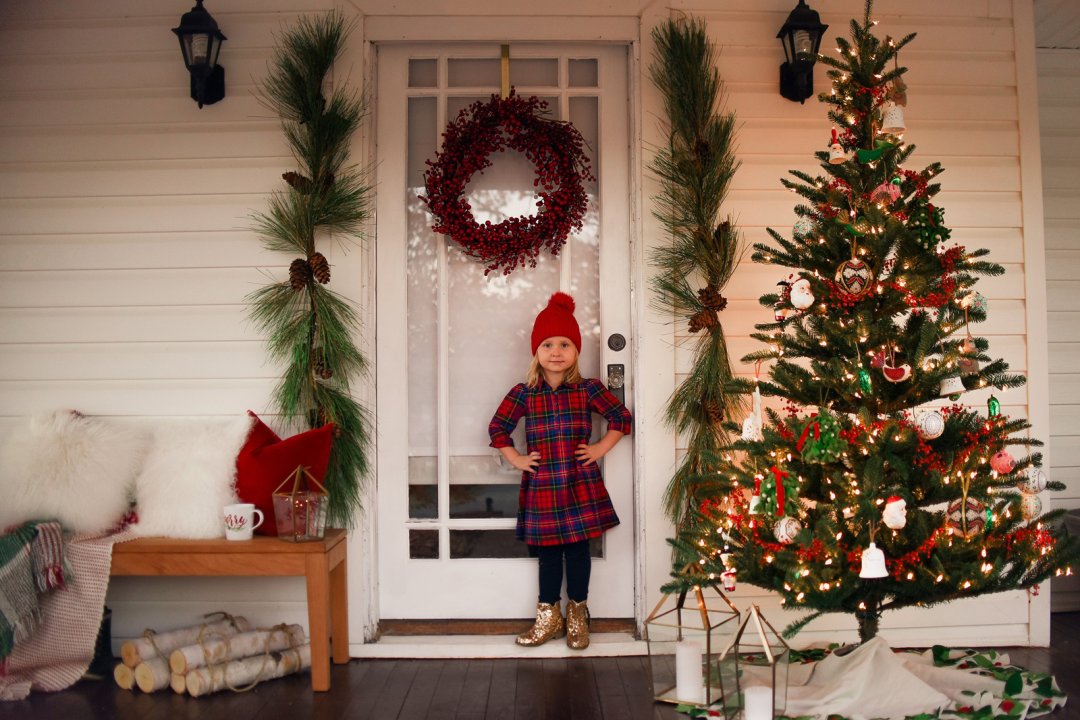 source: crateandbarrel.com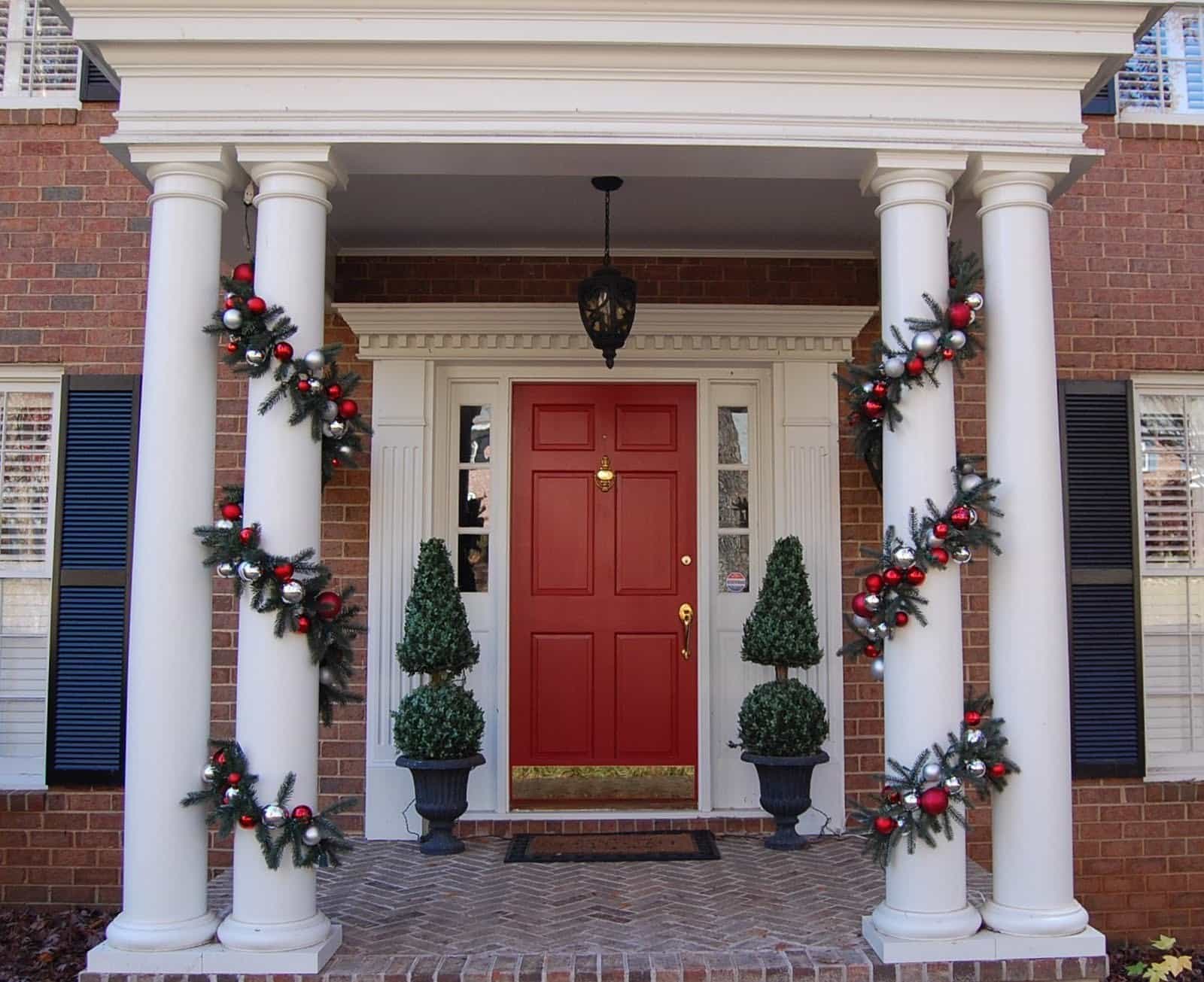 source: amalfiristoranti.com
Want to go for millennial and classic decoration? Try to focus on small details. Add some out of the box things to make it look more of the customized work such as adding an old fashioned wheelbarrow will help you have a vintage appeal. Fill the same with pine branches and some berries. Also, decorating the front by adding some gift-boxes in rust-colored papers will give a whole another level outcome.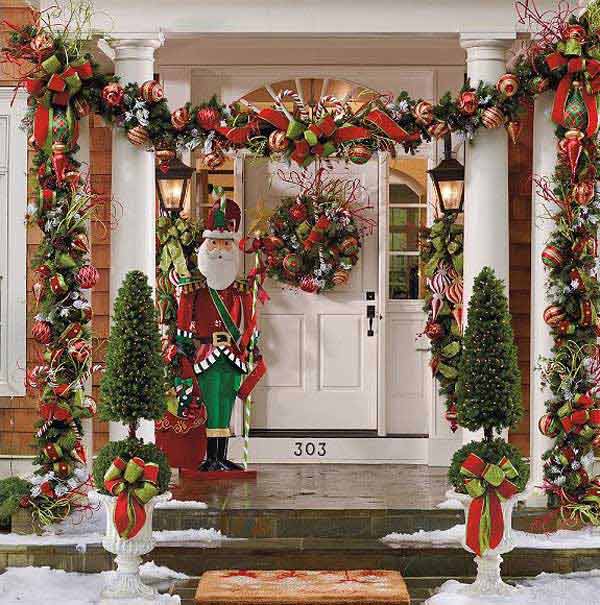 source: michaelhowellsstudio.com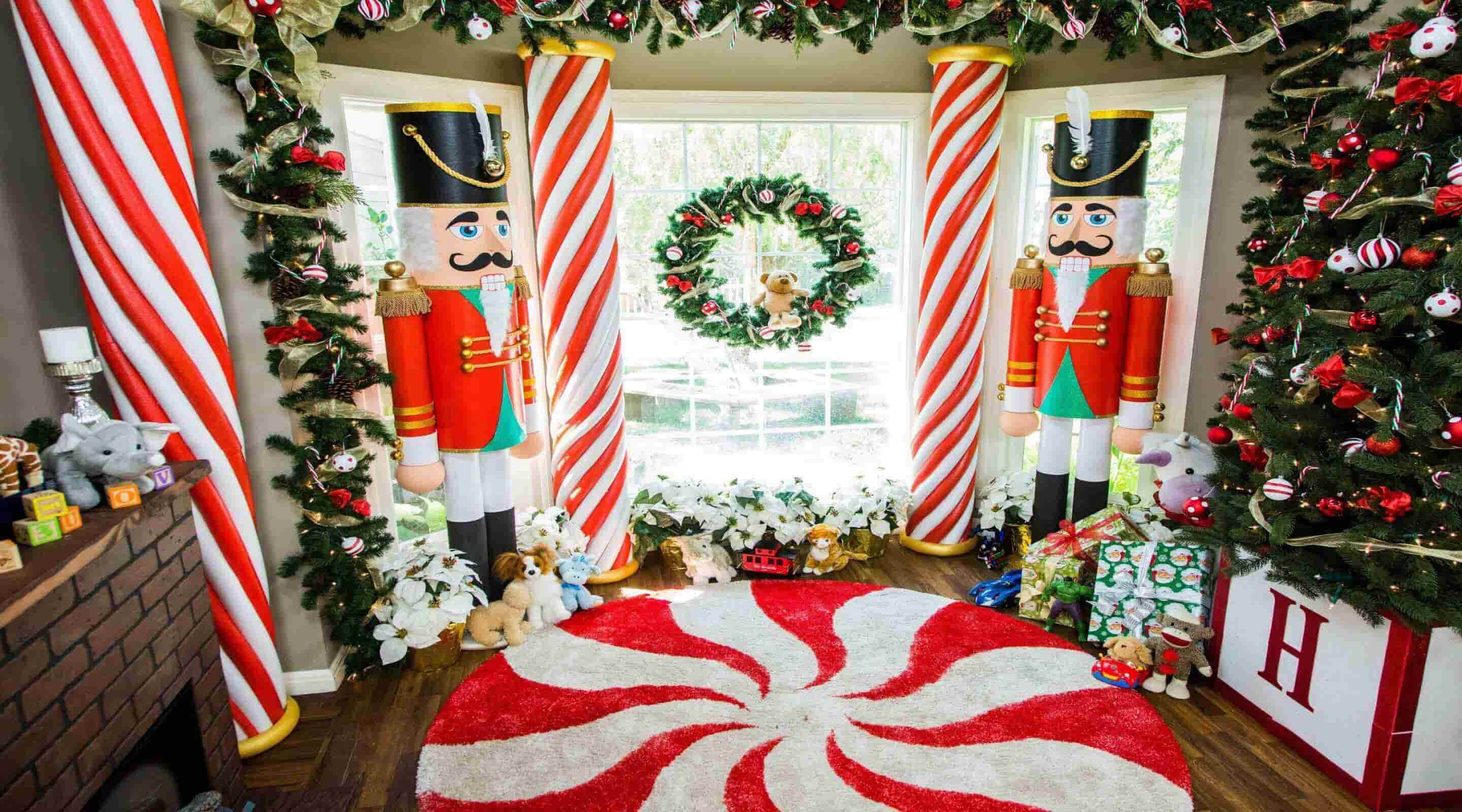 source: hipandzen.com
If decorating with traditional colors and garlands and wreaths feels boring, there are other ideas that will help to give a bold and big effect. Mix and match some bright colors to prepare garland that is to add some big multicolored balls to it or big bulbs and ribbons. Also instead of a wreath, put a large colorful stocking with curly toes, arrange big balls with bright lights as flanking and adding a pop of some bright colors to add a touch of whimsy.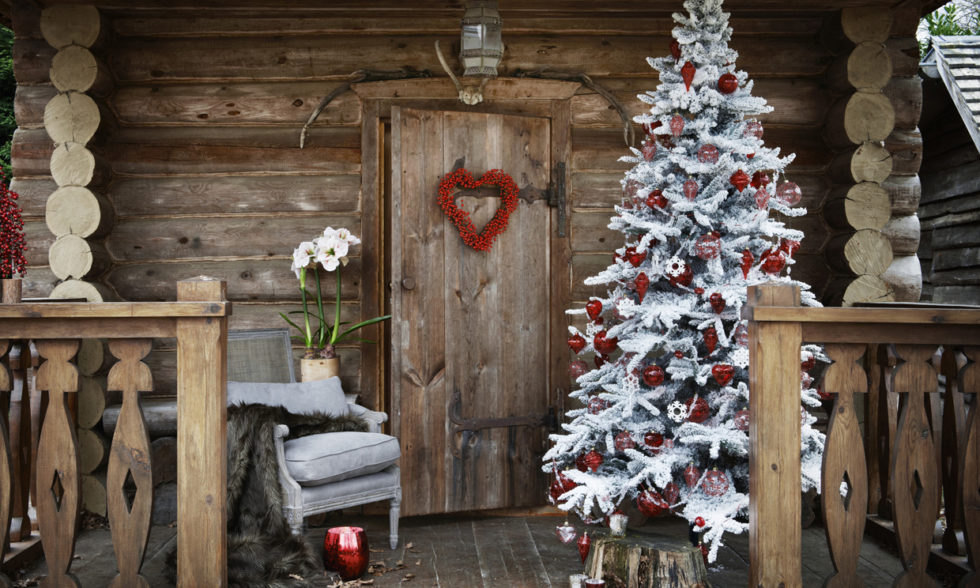 source: elblogdeldecorador.cl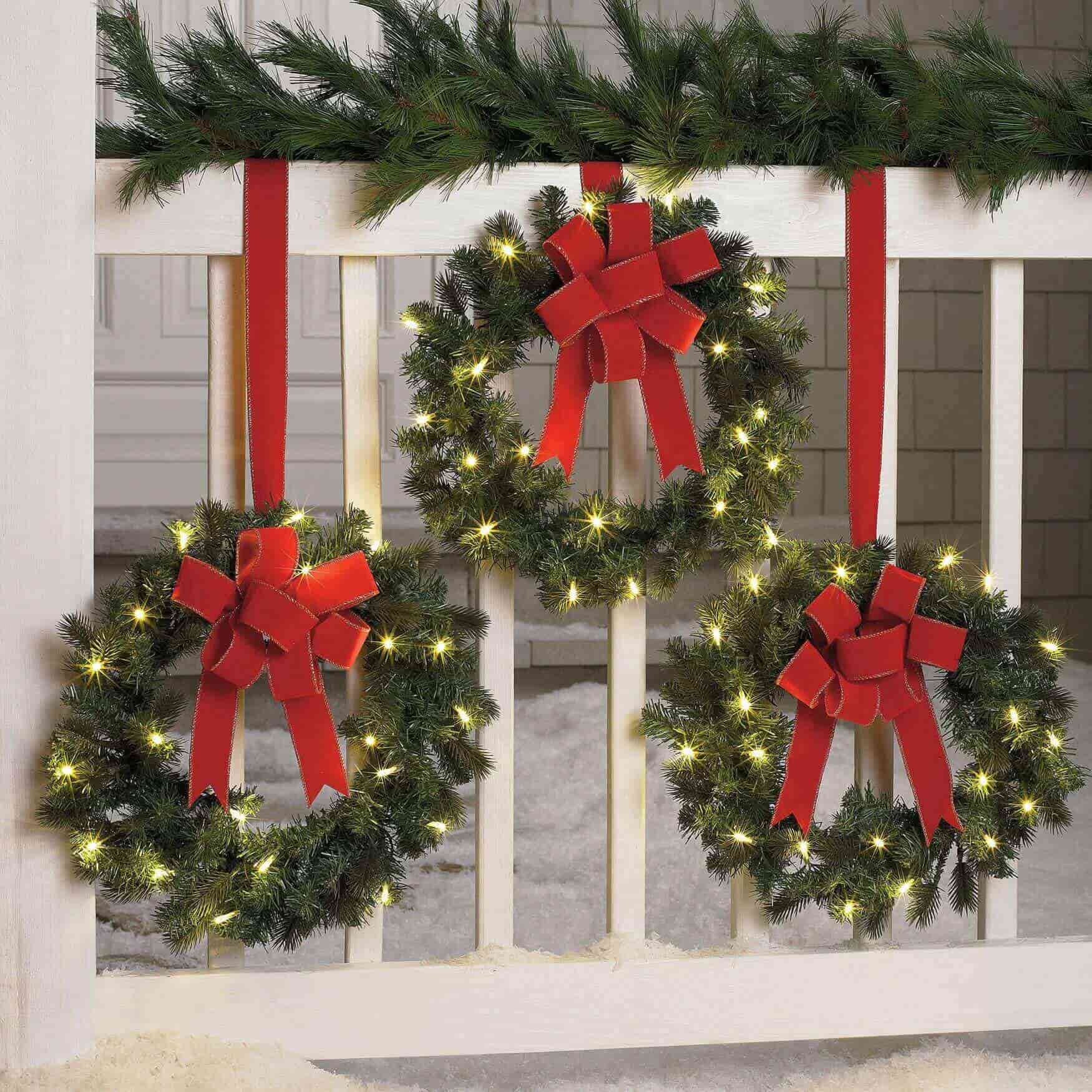 source: pinterest.com
The one thing not to be missed while decorating the porch is the stair railing. Here there are many options to go for such as wrapping the mini lights or to go for natural or artificial flowers or to wrap the huge ribbons along with small ornaments.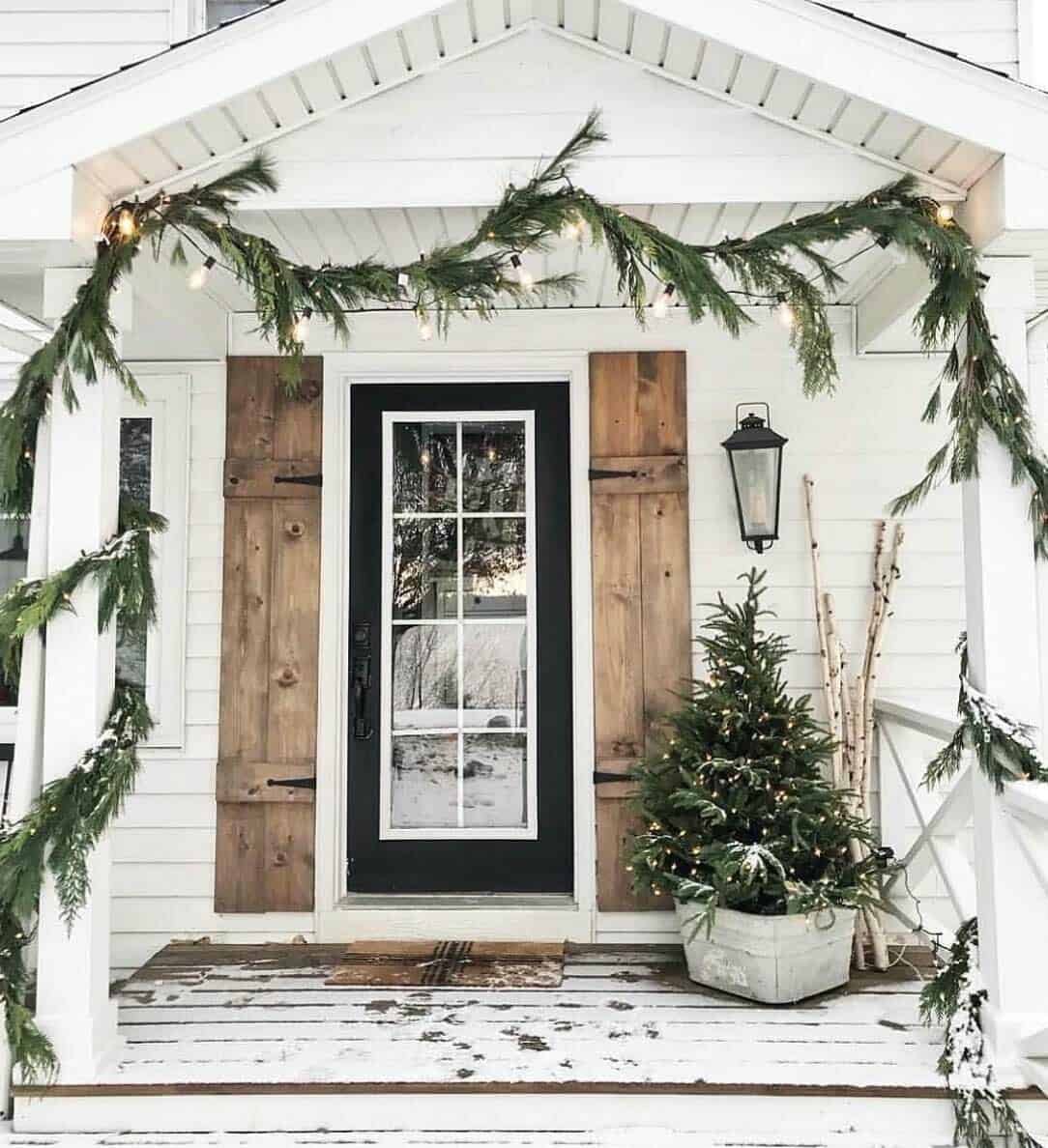 source: onekindesign.com
Here various lights can be used such as garland lights, mini-string lights or any other big lights but this should complement the other decoration s of the porch so that the ultimate décor remains the same.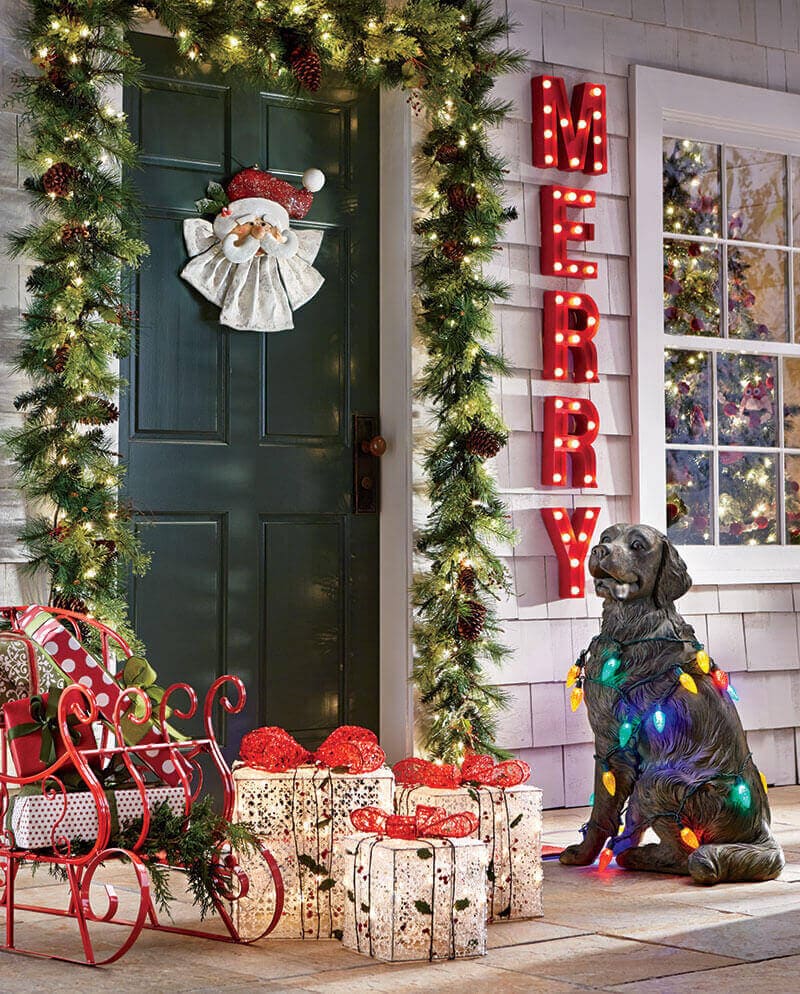 source: countrydoor.com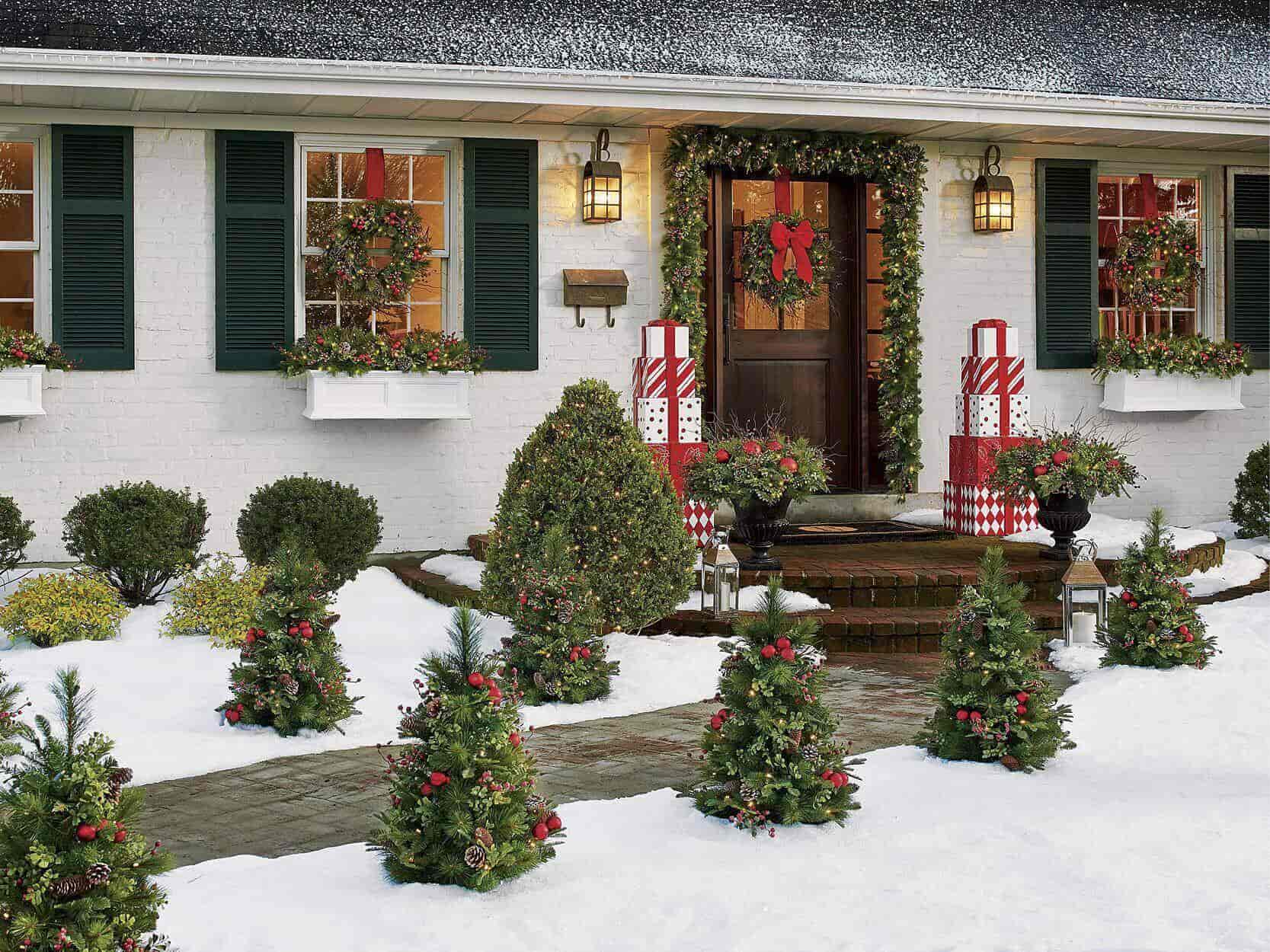 source: grandinroad.com
One can also choose to go with just lights. For decorating with lights try to mix different types of lights in order to have that monochromatic effect. For this, the decoration on the upper side may be done with Icicle yellow lights, the railing can be covered with garland lights or mini-string lights and other outer portions can be covered playfully with fairy lights.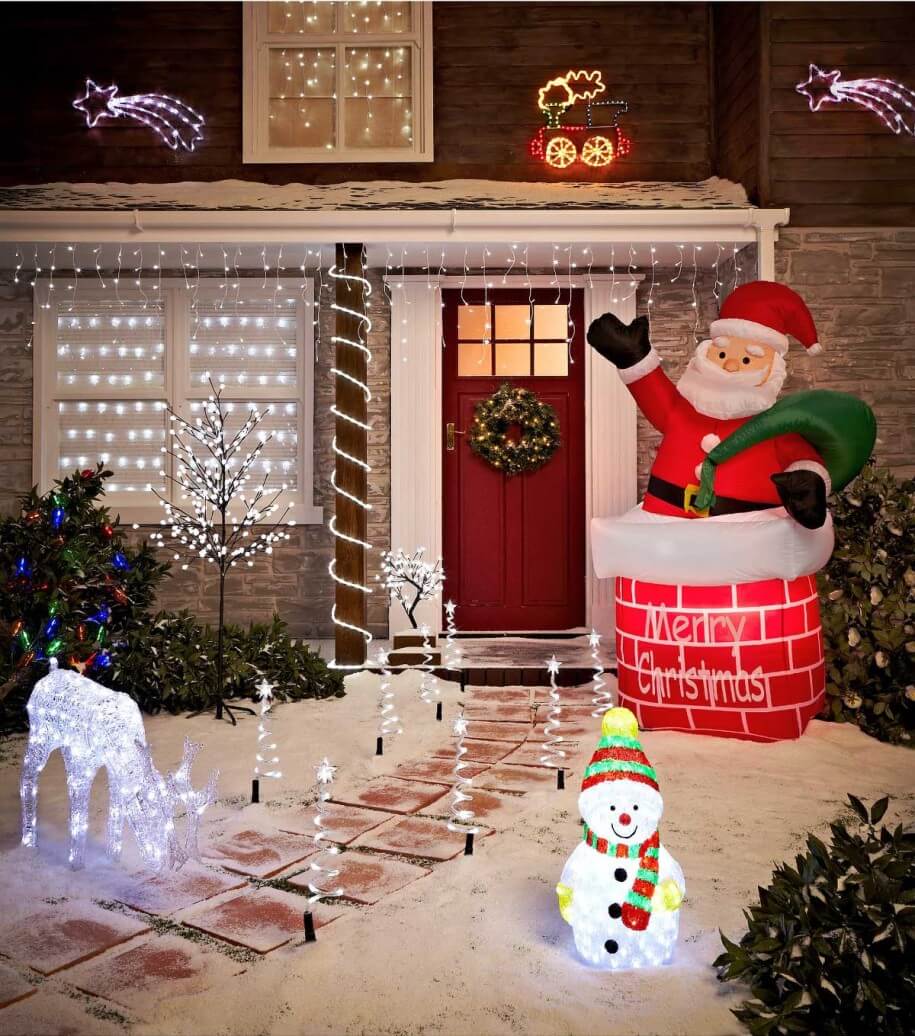 source: godfatherstyle.com
You may also like to know about  Attractive Outdoor Decoration Ideas For Christmas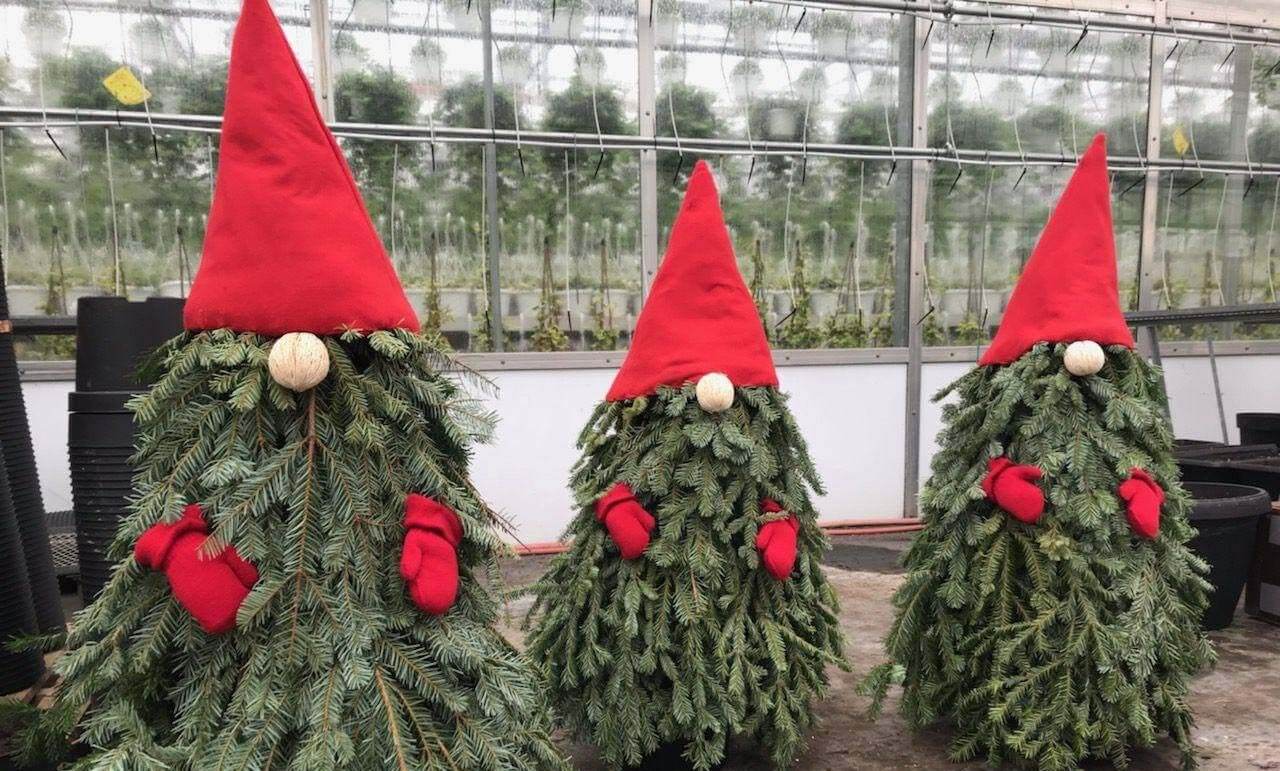 source: centurygreenhouses.com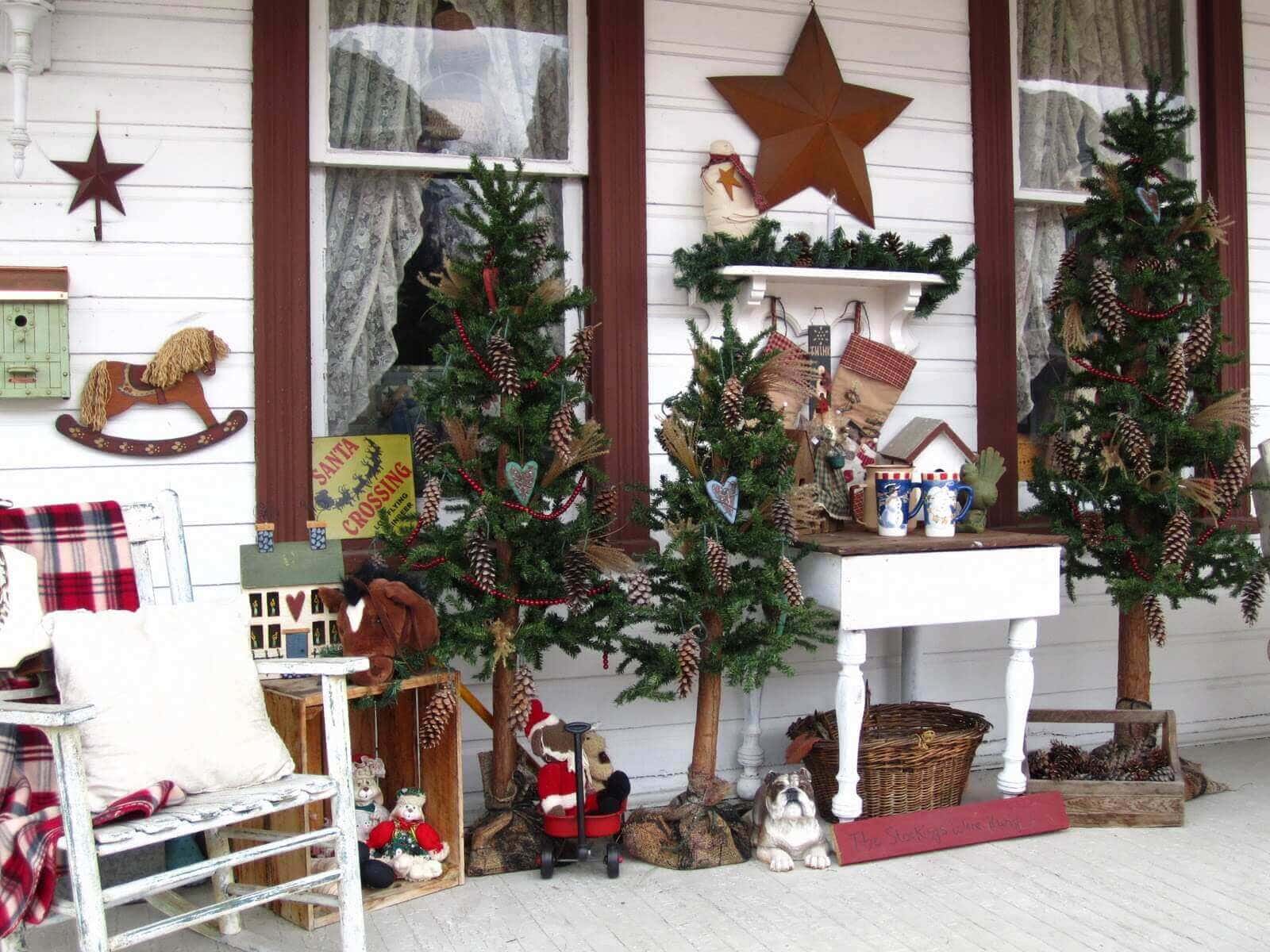 source: godfatherstyle.com
After choosing any of the above decorations for the porch, to add something different and new to your existing décor, give a fancy touch to your ceiling with hanging different Christmas ornaments or colorful stars to give finishing touch.