It is said that first impression is the last impression and to get your first impression to be the best and unique. Since the entrance is the first thing your guest will notice, it is important to get that right by all means and give your guest a warm welcome. Give some unique and creative touch to your otherwise monotonous entrance with these unique and beautiful ideas that will make your décor out of the box.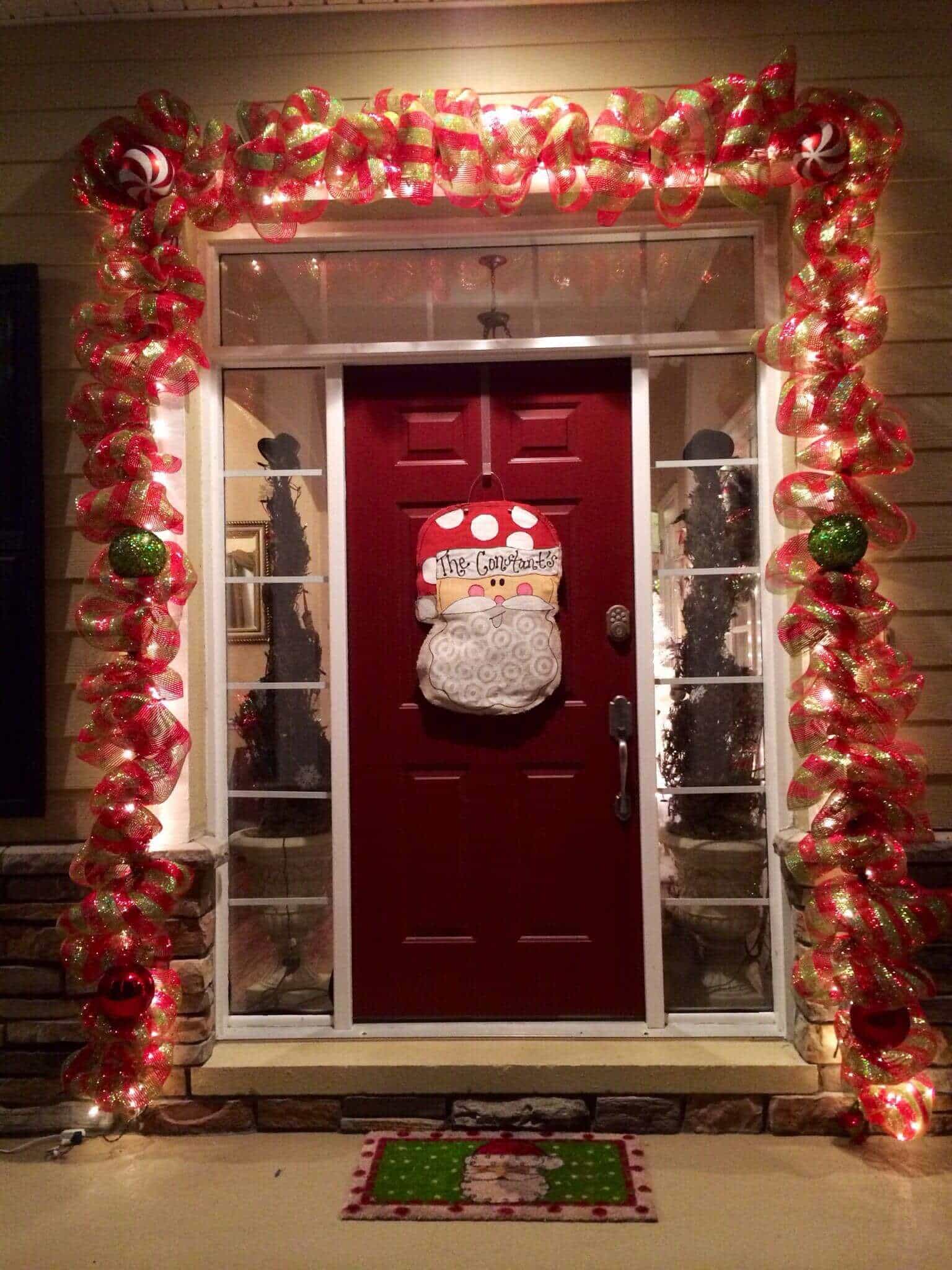 source: pinterest.com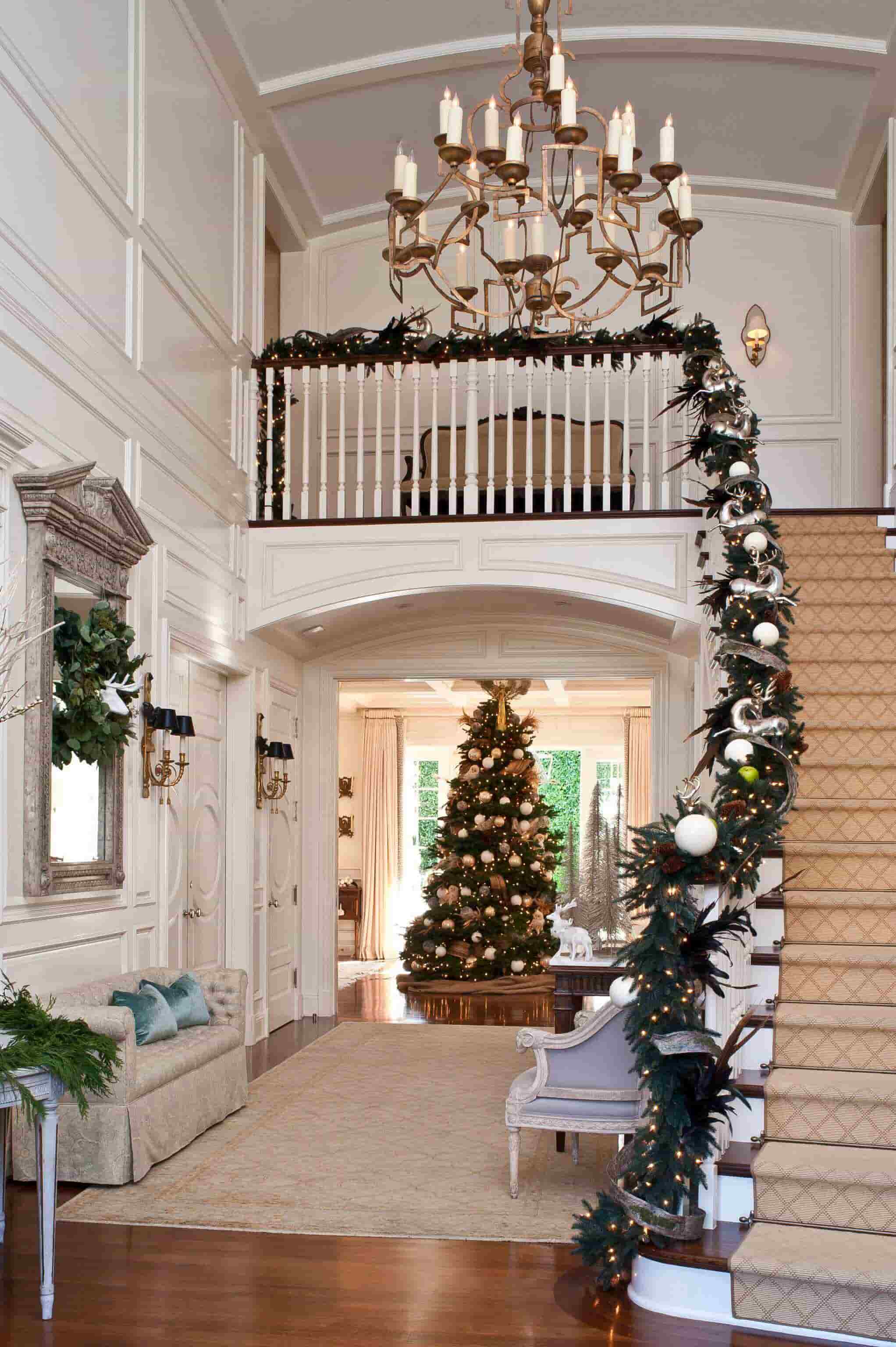 source: traditionalhome.com
Let us start with some traditional colors such as red and green. What is more Christmassy than these two colors put together to create a captivating festive look. For most people, traditional means decorating the door with simple evergreen green colored wreath but it is not true. You can do so much with these colors. Wrap-up your sideways with huge ribbons of sparkling red color and add some ornaments to it. Also, instead of a regular wreath, one can go for some bold colored Santa faced or stockings type wreath.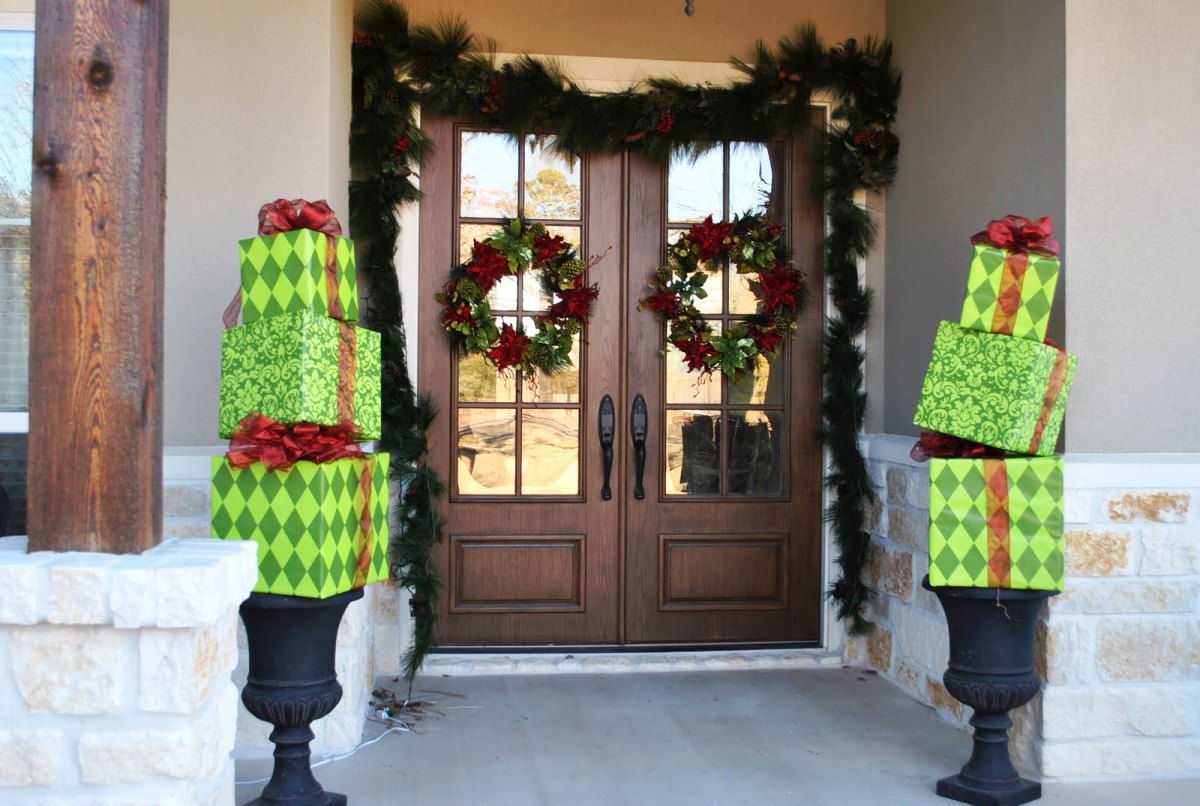 source: e-quartier.com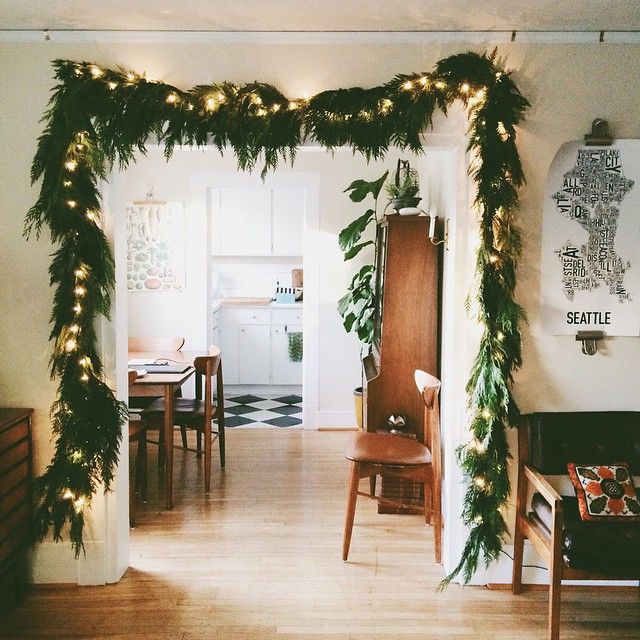 source: decorationforhouse.com
Create a dreamy effect by going for a pop of white color with natural green. Try something a bit more original than a regular decor by going all green to decorate the stairs and entrance and the Christmas tree and adding snowflakes and white balls to the green garland and by hanging matching fairy door wreath. All these create a minimalist but magical effect.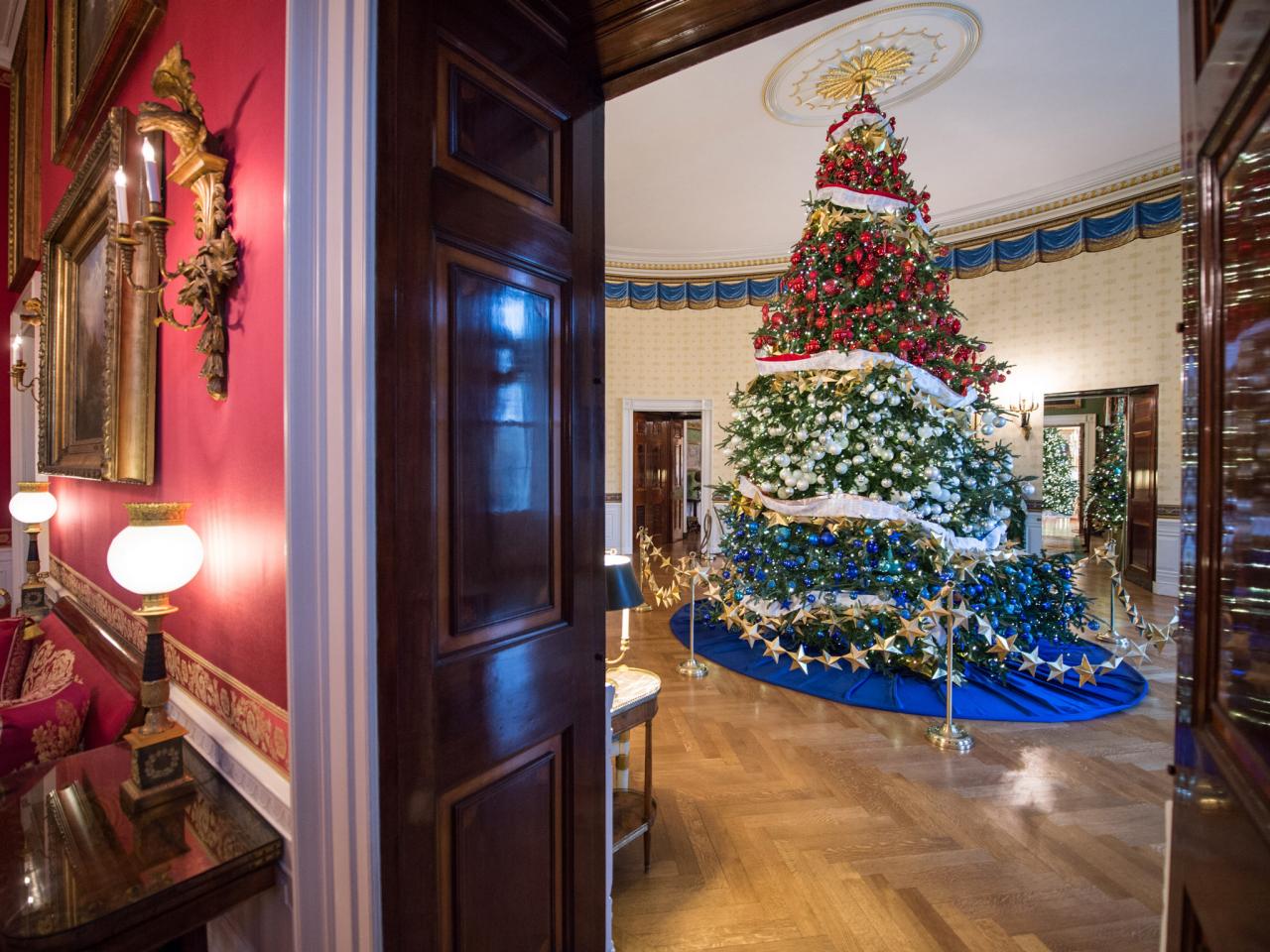 source: hgtv.com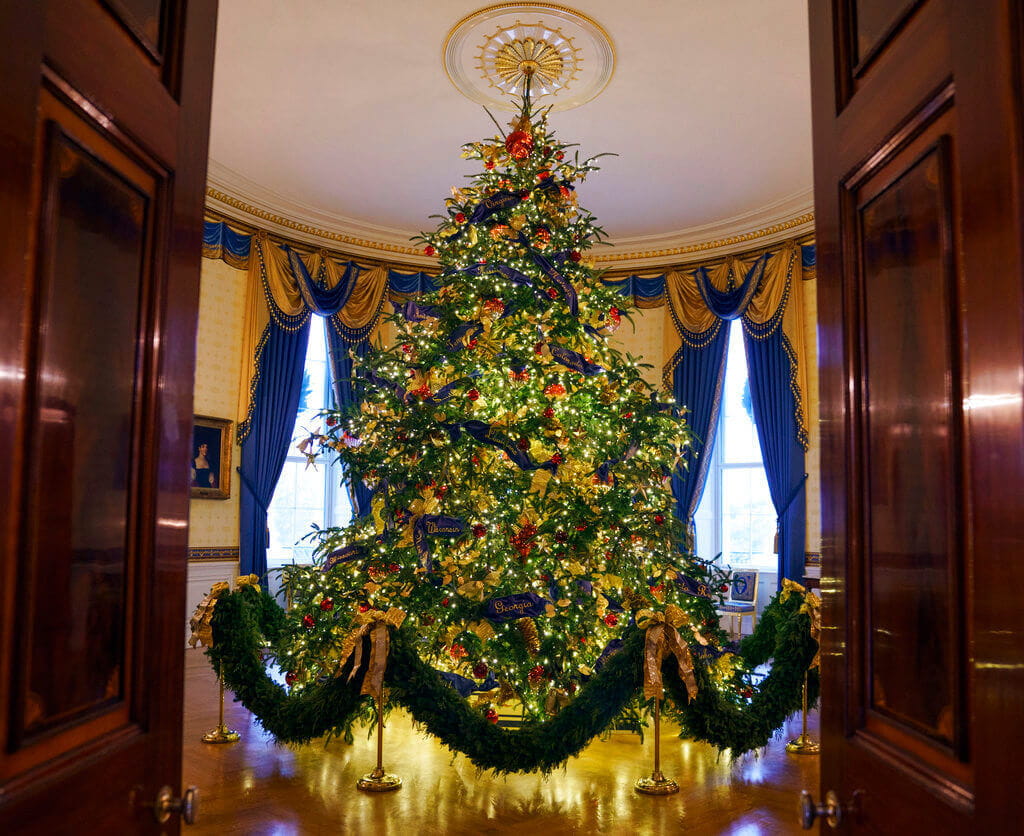 source: kentuckytoday.com
Make your Christmas tree a statement. Instead of finding ways to decorate your entrance with numerous things, try to invest in your Christmas tree itself by keeping a huge, full of lights and ornaments with bold colors and sparkling lights Christmas tree at the entrance. You can give a breathtaking view to your Christmas tree by hanging fairy lights, red and green balls and further hanging huge bells on the top.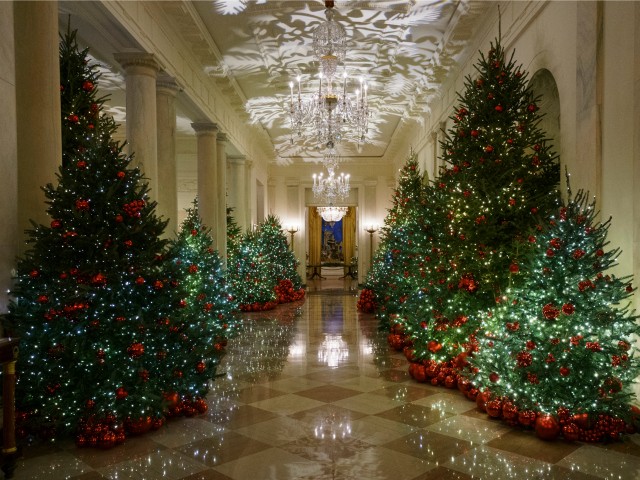 source: breitbart.com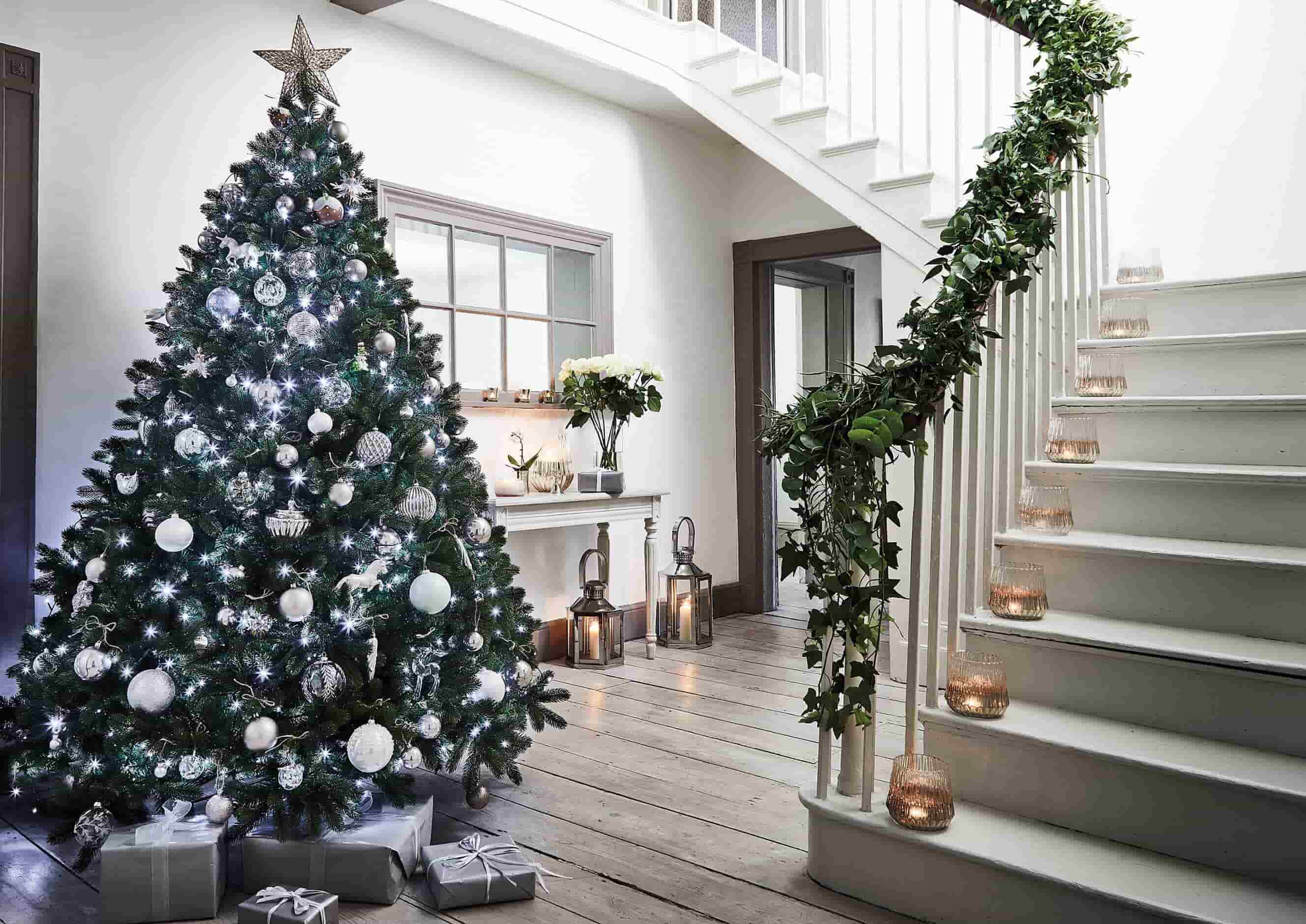 source: housebeautiful.com
Give northern effect to your décor and extend garland from the door to the railing and give a snowy effect to it by small white ornaments. To get a more attractive look mix the fir trees branches and lights and on the sideways and above your doorway drape a garland wrapped with Christmas lights.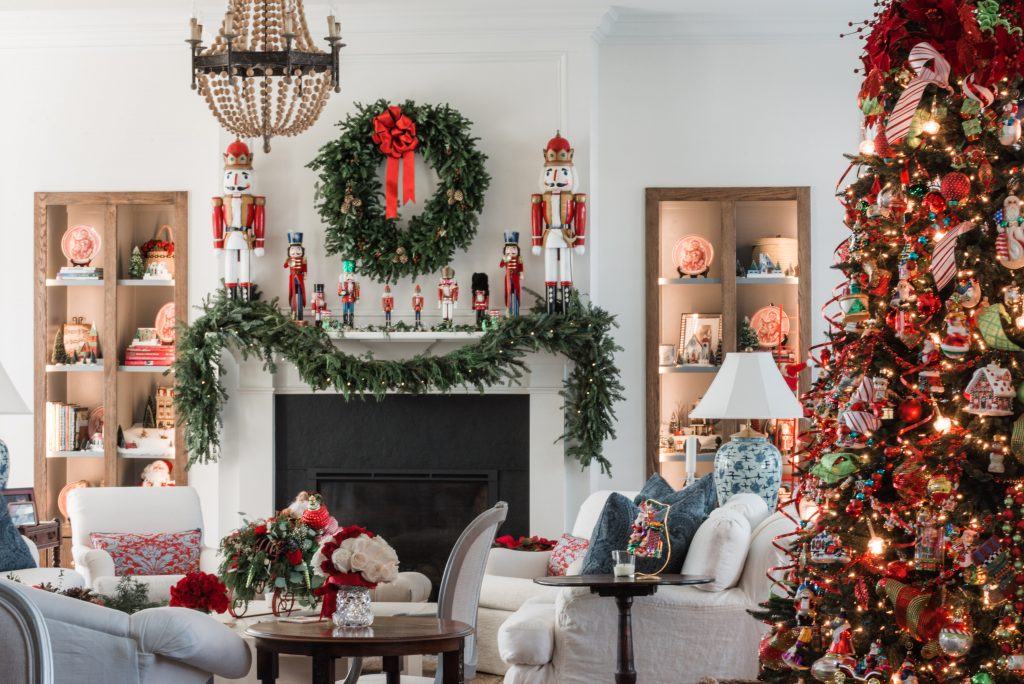 source: purasoul.com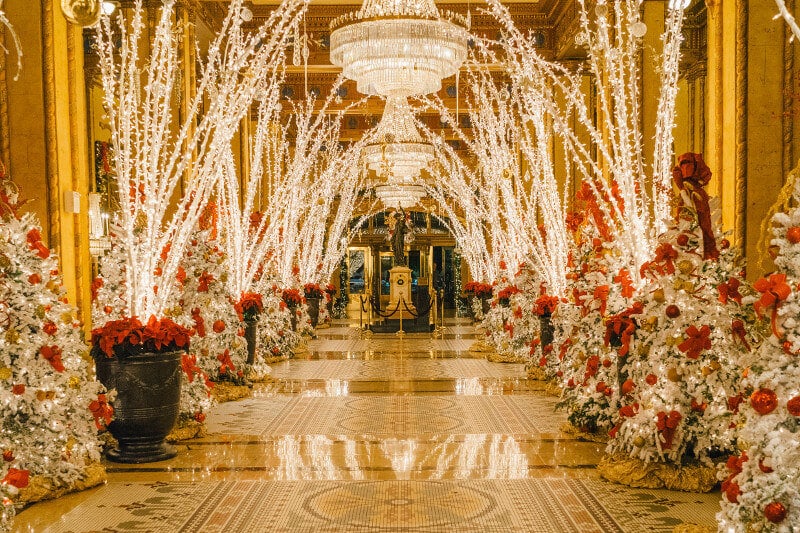 source: nolaweekend.com
Lights are the ultimate way to decorate the entrance for Christmas and here is your chance to go bold and over the limits with lights. Give the whole entrance a golden effect by attaching lights through the whole entrance. Garden inspired Christmas décor can also be used here by using berries, apples, magnolia leaves and attaching it to the garland. Try to wrap different lights such as fairy lights, big bulbs or icicle lights.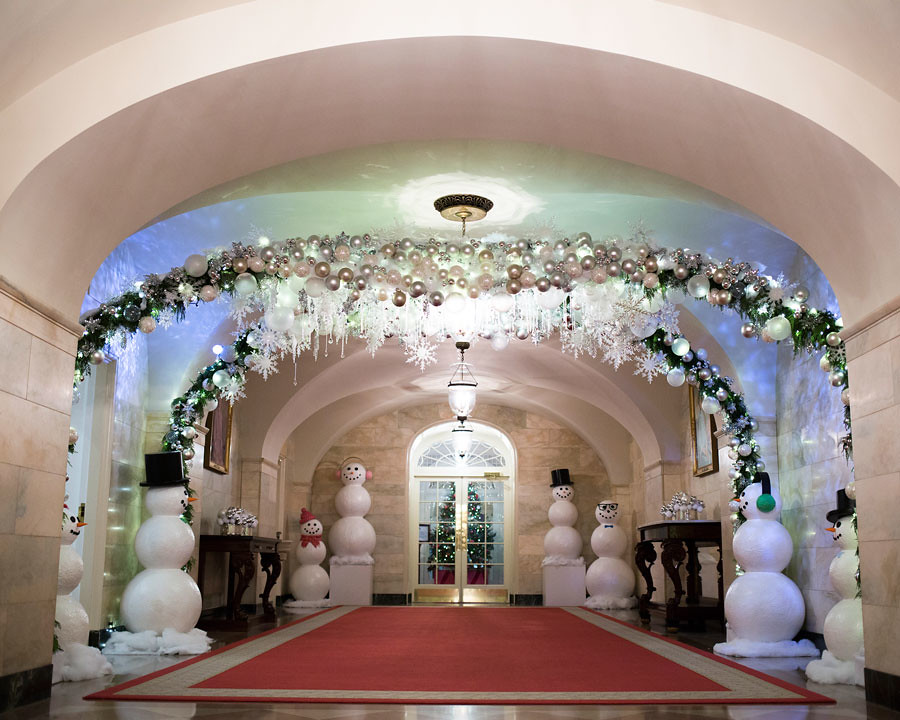 source: flickr.com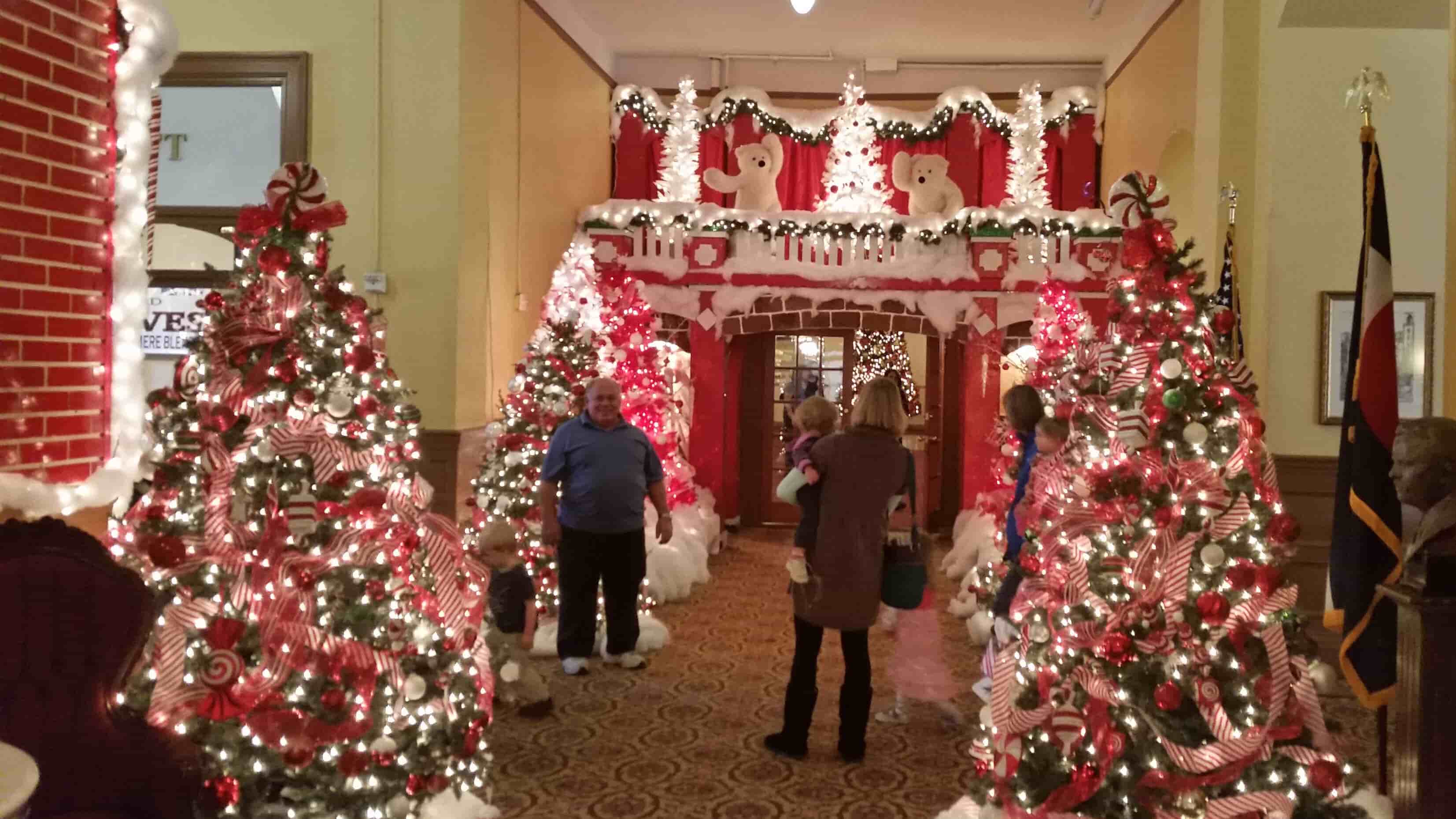 source: lavendersnow.com
Snowman is at your rescue this festive season as there are plenty of entrance décor ideas you can implement by using the snowman theme. Going for modern design, white and black are the new gold and silver and that is exactly we can use snowman for. Create some fun and dramatic look by keeping snowman at your entrance and spindle snowman wall hooks, add accents to them of your choices such as hats, coats, buttons and virtually everything you want.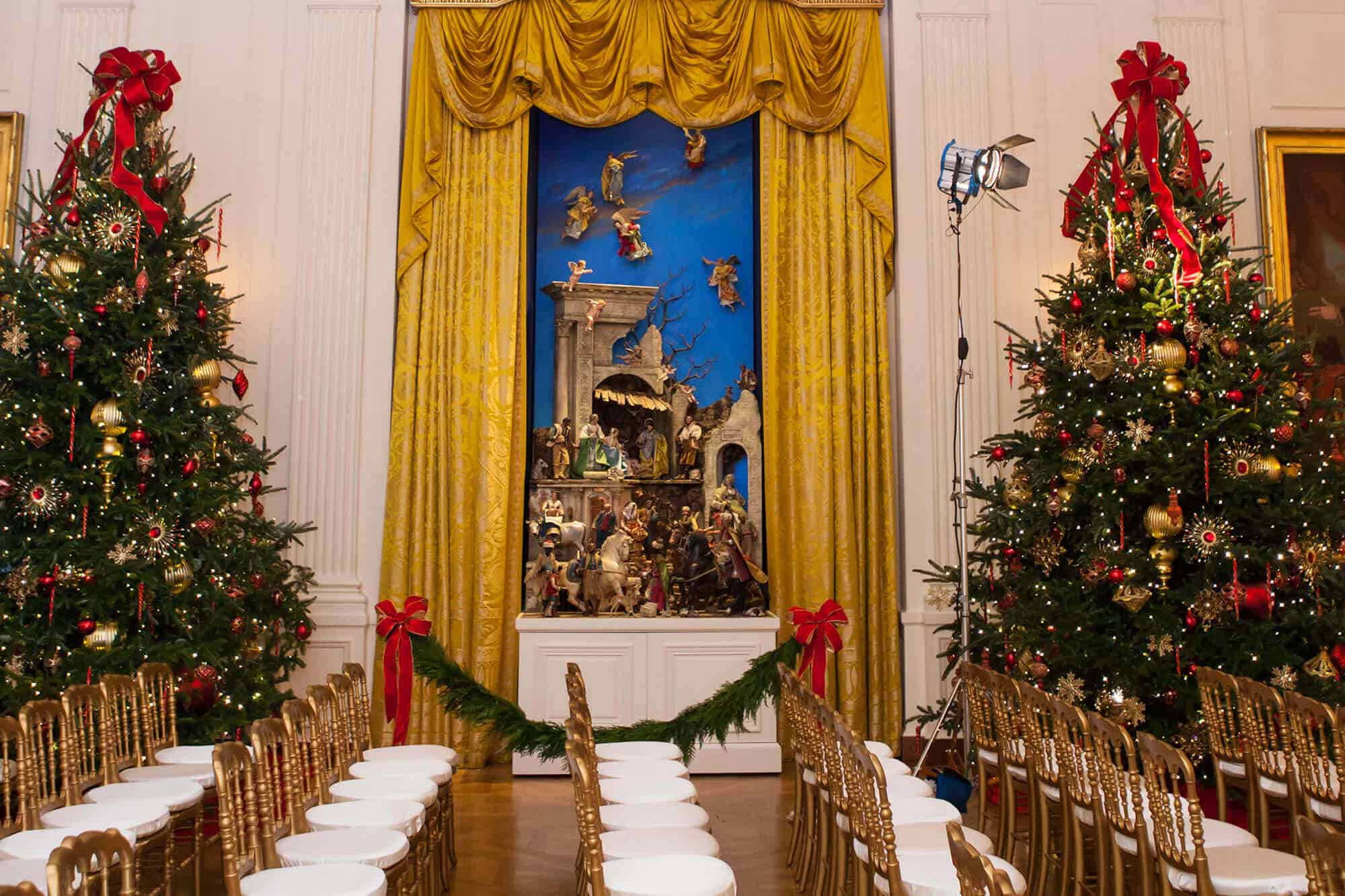 source: voxcantor.blogspot.com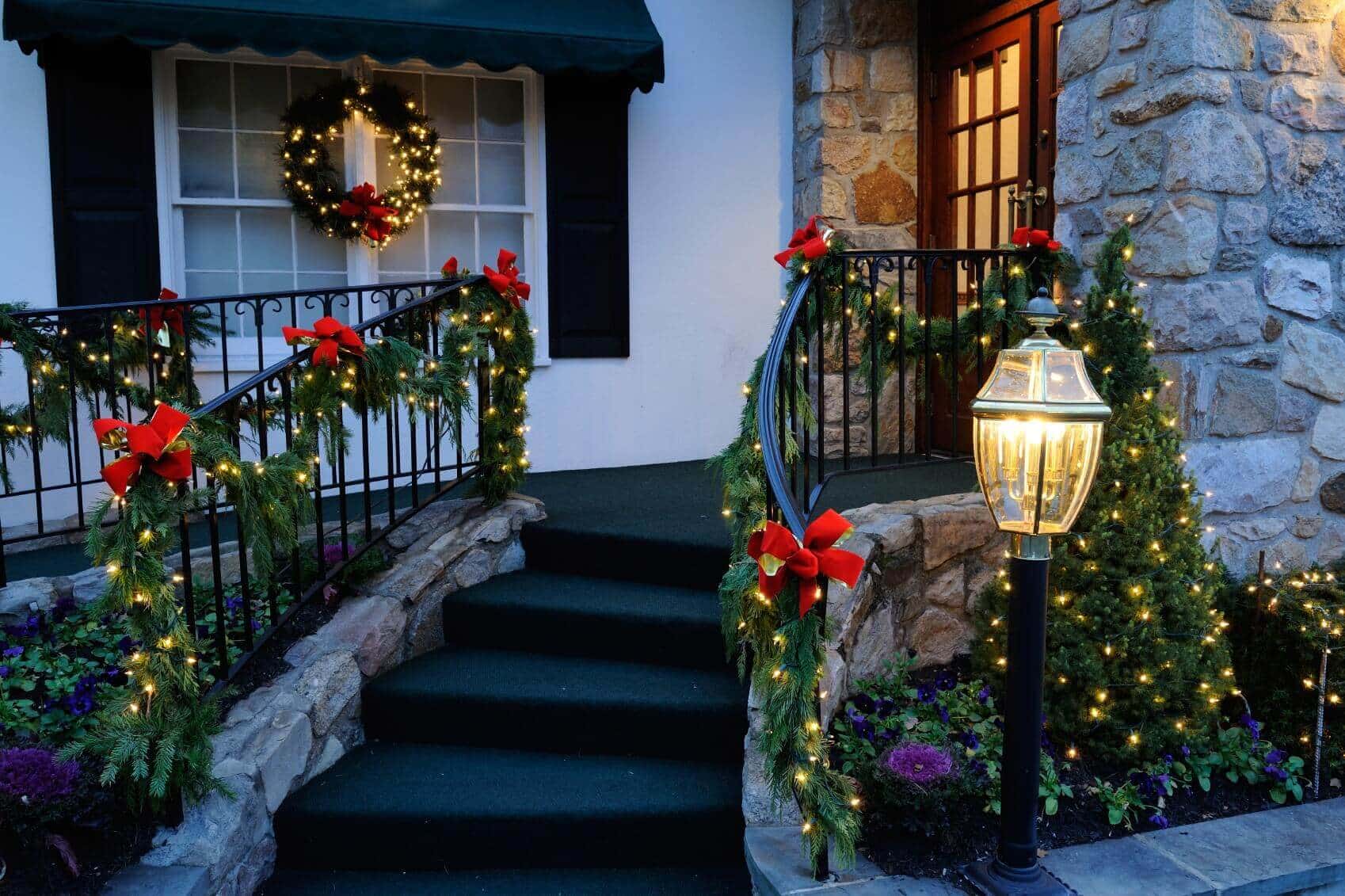 source: christmaslightsetc.com
We hope you haven't missed considering berries for your Christmas décor. Why not add the natural elements to your décor and make it something worth watching? Go with all red themed by decorating the entrance with berries by using it in the wreath. Also, it is not necessary that topiaries are made of green shrubs only. Create topiary with cranberries or raspberry candies to floral spheres.
source: urbanalchemy.co
You may also like to know about  Attractive Front Porch Christmas Decoration Ideas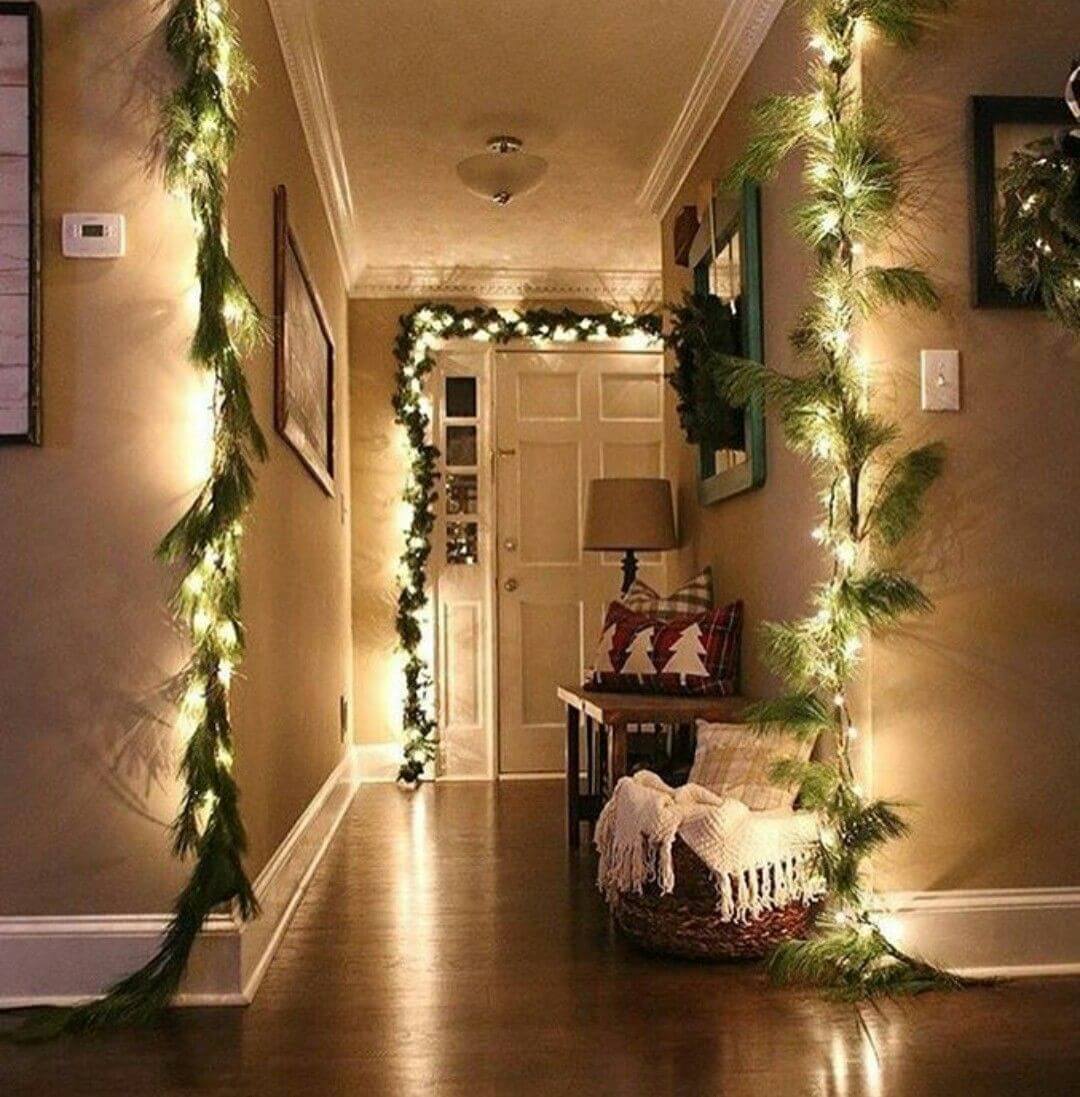 source: homedecorideas.uk
Use the bow to go big and bold and go merrier. Cover the front door with big bows and ribbons and adding some stars. Get readymade bow from the market or create your own small bows from the shimmery ribbon to make it more creative.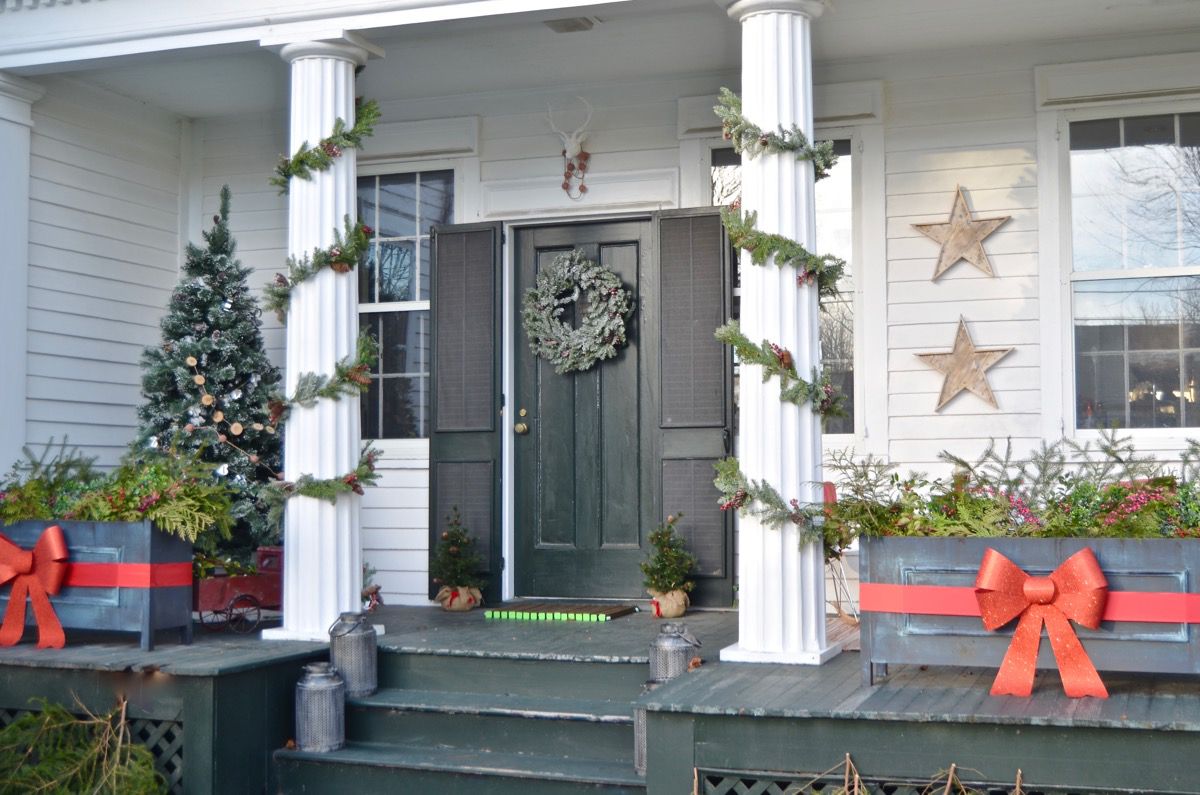 source: thespruce.com
Out of all of these don't forget to play with wreath as with wreath you can go as far as you want such as pastel palette, bow wreath, white house wreath, yarn wreath, bottlebrush tree wreath, basket wreath, pinecone bundle wreath, candy canes, colorful balls wreath, glittery gold wreath, festive lid wreath, wheat sheaf, Rudolph wreath, wreath made up of cozy scarf and may more. Also, you can add creative banners to your door.