As a nation, we certainly do like to accumulate stuff. But our unparalleled hunger for hoarding means that, eventually, unless you happen to live in a warehouse, we run out of space. 
If you are a hoarder, then drawing inspiration from the Japanese minimalism movement could just save you. Less is more reigns supreme due to the influence of Zen Buddhism and a desire for simplicity. Everything has its place. Cutlery leans to the absolute minimum (dinner parties can get mighty awkward). Even futon beds are stored in wardrobes. Out of sight, out of mind makes the zen go round, although the sparse aesthetic isn't for everyone.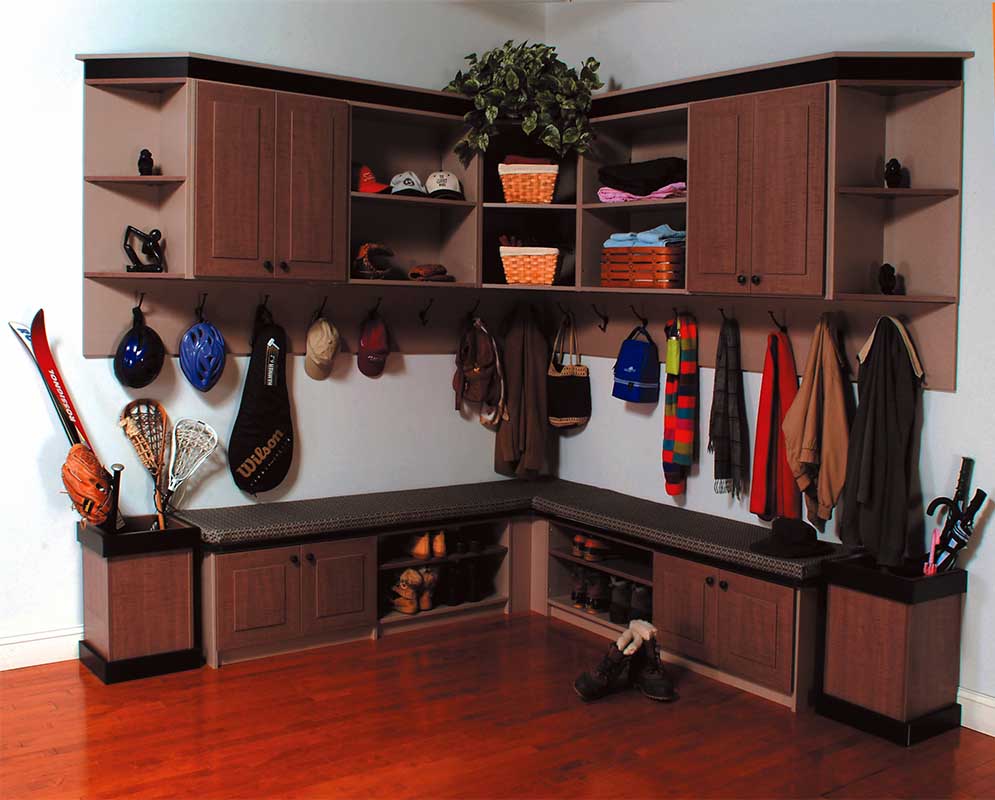 source: closetworksinc.com
Or you could sell your home and buy a 'tiny house', another trailblazing movement of the moment. The premise: sell your full-sized abode and throw out almost all of your worldly possessions, and instead buy a dwelling so minuscule it'd make a family of mice baulk. It's not for everyone (or anyone over six foot), but the movement is gaining momentum. The tiny house movement encourages living a simpler life, in a smaller space. It is a social and architectural movement. Proponents of tiny home living say that the cost of living in large houses isn't worth it. Not only is it unnecessary, but it's damaging to happiness levels. These people have relinquished the burden of STUFF and turned to tiny house living.
Alternatively, rather than move into a tiny home or take up minimalism, you could stay where you are, keep all your stuff, and follow our six tips to maximize storage space in your home. 
1. INSTALL SHELVES ALONG THE BORDER OF YOUR WALLS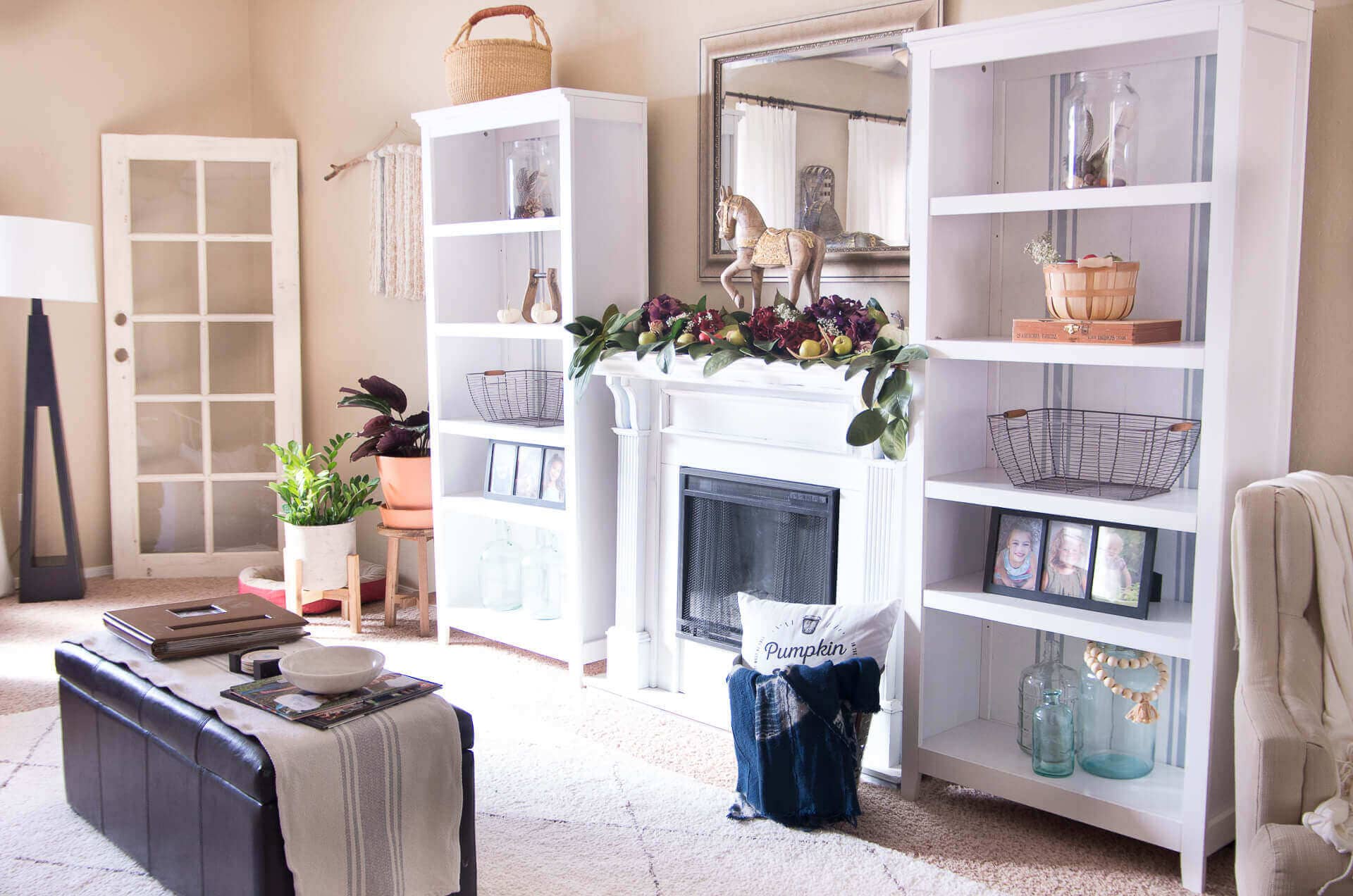 source: lifestorage.com
There is no space more lonely and primed for storage life than the 12 inches of the wall below your ceiling. Undoubtedly the least-used space in your home, it is supreme real estate for creative storage.
Building shelves along the perimeter of the room could look quirky and adds ample space for books, travel Nik-Naks or beer bottle collections. Lego men and trailing ivy look good too, but whatever floats your hardy boat. Ahoy there!
This technique can be utilized in every room in the house if you so wish. It's low cost, low maintenance and good looking. Plus it amplifies your storage square footage by literal GIANT FEET. Going DIY is by far the cheapest option – if you're handy with a spirit level. A few moments on Google or Airtasker and you could procure a trained shelf maker. Or, why not employ somebody else to do it while you sit back and enjoy the show.
2. USE YOUR RADIATORS AS STORAGE SPACE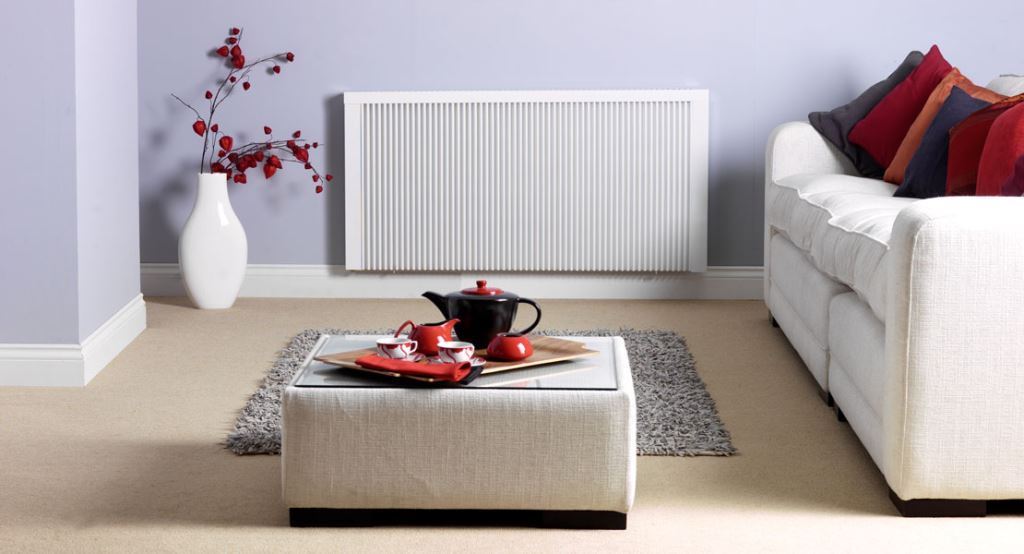 source: housingenergyadvisor.com
On this side of the planet, life would be unusually chilly and hostile without the trusty radiator. Since they're such an elemental part of our home-life, why not promote them to storage space status. Rewarding your radiators' years of dedicated service, you could adorn them in your dazzling array of piffle. What could be more fabulous than a radiator wearing a glittering hood of grandma's pearls and taxidermied turtle collection?
Buying a cover is a good idea for both safety and aesthetics. These are available in abundance on the internet. DIY is also an option should your skills allow – these days, YouTube has a video for everything. And if you buy one with extra shelving attached, you'll get some bonus storage space too. Moreover, you can also buy vertical radiators here as they can be the perfect addition to the rooms with lack of space.
3. BUY A BED HEADER WITH STORAGE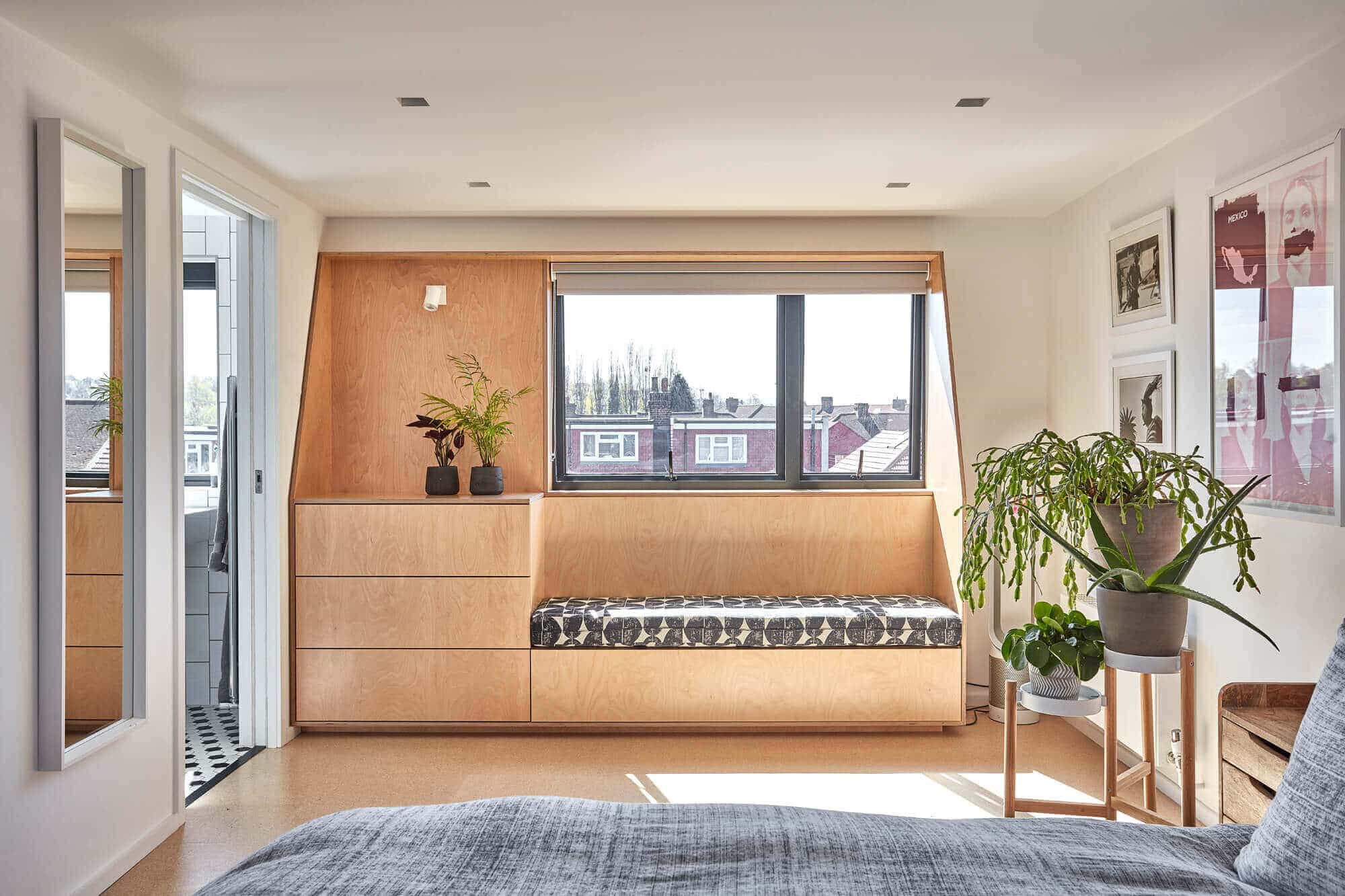 source: realhomes.com
There is a world of choices when it comes to storage headboards. No longer solely used for tying each other up during those Fifty Shades Of Grey moments – or hanging your dirty clothes on, whatever, now you can store your extra stuff in there, in a decorative fashion.
Make your bed work a little bit harder and adapt it to store away your belongings. Like a lost puppy, It's just hanging around waiting for you all day anyway.
4. INSTALL A FOLD DOWN DESK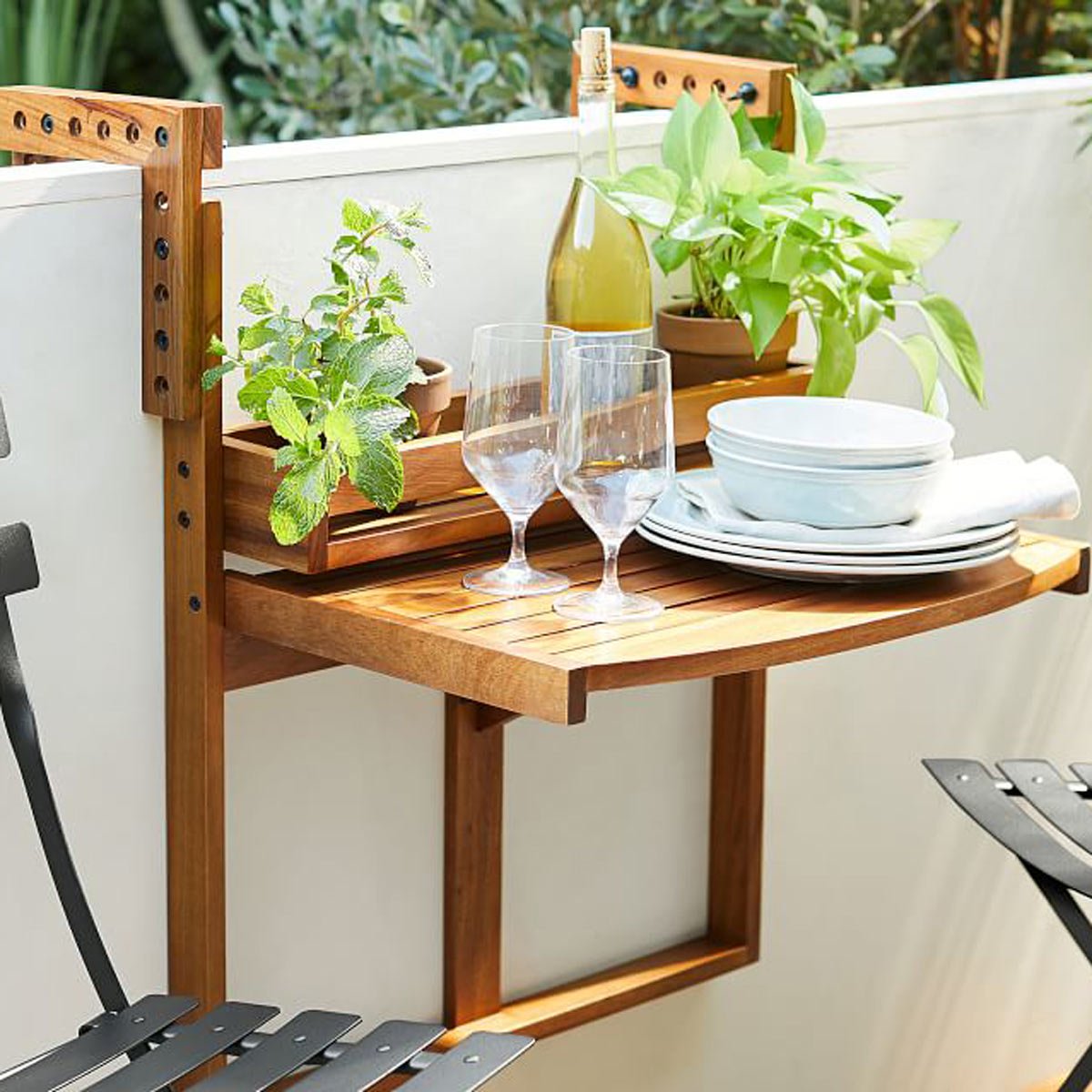 source: familyhandyman.com
You need a study space, but there's no space for study. What do you do? You build a fold-down desk. That's what you do.
Drawing inspiration from those NY apartments you see in the movies, these slinky beauties can conjure space like a space wielding wizard. Like a table wearing an invisibility cloak, they wait with bated breath to be revealed in all their space-saving glory.
5. PLASTIC BOXES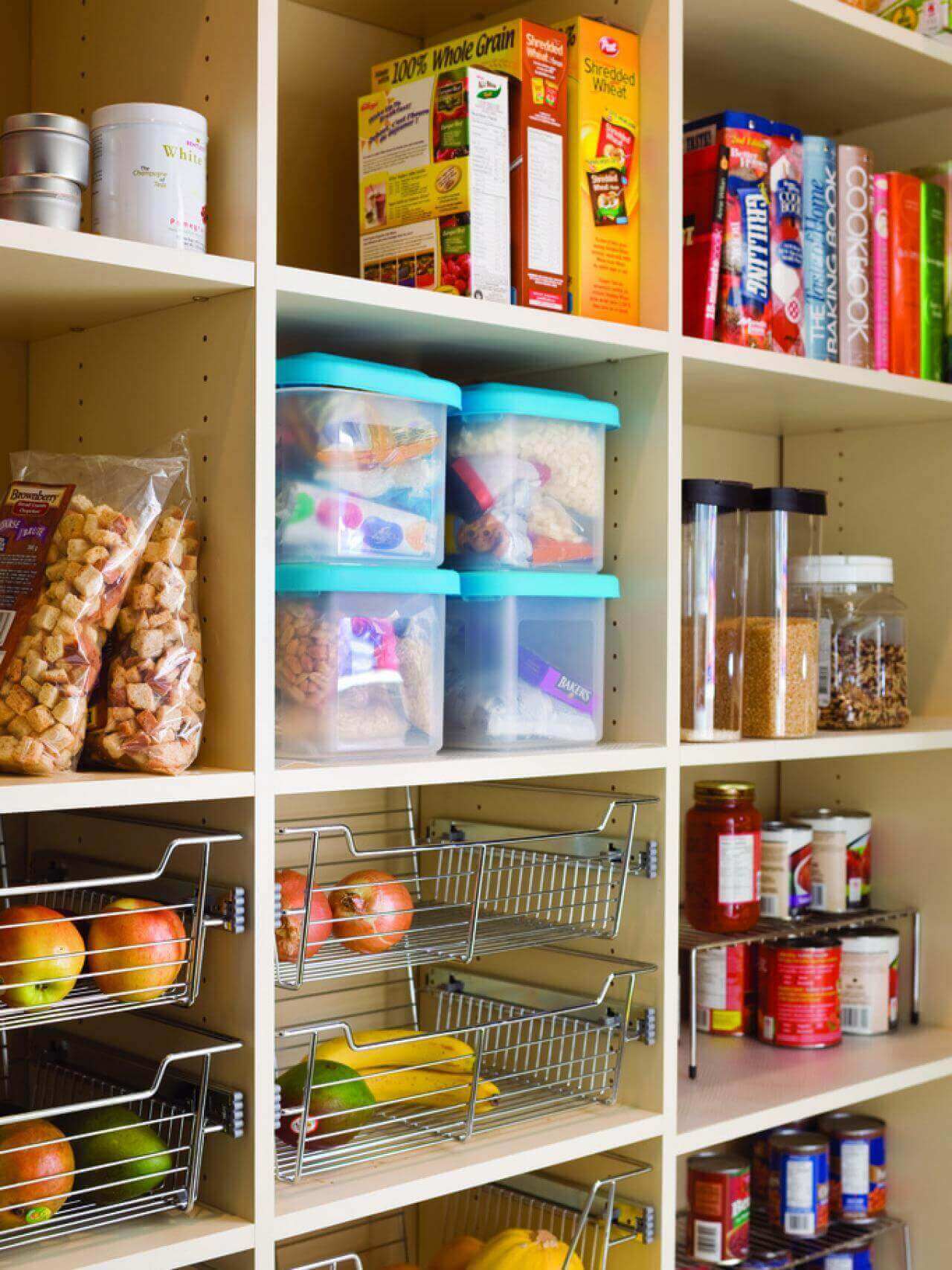 source: interiorsbykitchenkoncepts.com
An oldie but a goodie, plastic boxes can revolutionize your wardrobe's existence. Pulling out the multiverse of objects which have gathered like there's planetary magnetic pull in action, said objects could be tidied and placed into labeled plastic boxes. These fantastic human creations make it the less black hole, more space-saving goals.
Plastic boxes, being the cosmic little space saver they are, can be found in most discount shops on the planet, everywhere. Easy to find, and cheap to buy, they're a bargain storage failsafe.
6. HANG A JAZZED-UP JEWELLERY CORK BOARD
source: traykitchen.com
A corkboard doesn't scream 'interior design'; however, a gilded, framed, jewelry cork board has a definite designer 'ring' to it.
This understated, sustainable and straightforward material will keep your bangles in order and all of your necklaces from tangling, saving valuable drawer space. The option to make it Claude Monet massive or Mona Lisa little is down to you. Either way, your jewelry collection will now become art itself.
7. UTILISE THE HALLWAY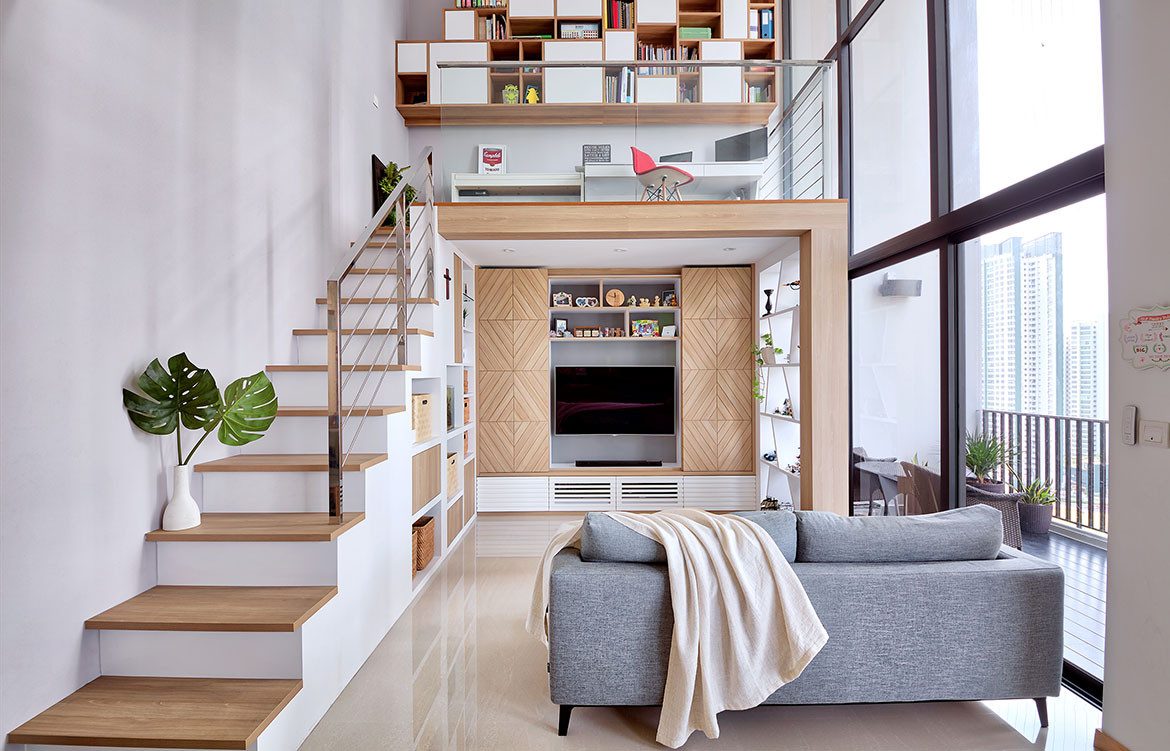 source: habitusliving.com
The hallway is a goldmine of storage space. Usually only taken up with a few coat pegs, the real estate potential is supreme.
You may also like to know about  30+ Best Inspiring Smart Storage Bed Design Ideas
A ceiling-to-floor shelving unit makes a tremendous difference in hallway storage capacity. Finding one with adjustable shelves in a range of sizes is revolutionary. Great for storing shoes, dog leads and treats, scarves or even books, these shelves come in many mediums. Hardwood versions can last a lifetime while looking timeless.
If your hallway is grander than the standard maisonette, you could consider storage benches. Available in many different and unique styles you could go for an opulent blanket box made from plush fabric. If you prefer a more honest look, you could choose the country cottage vibe. Available with optional boot taker-offer-ers and plenty of space for muddy wellies, there's even room for the dog's bowl.