The living room is the center of the action when it comes to the festival and we know that no one is ready to compromise even a bit of decoration in this area. Living room Christmas Decor is all you need to get the attention and it's time to give your home some festive flair. Here are our top picks of the Living room Decoration Ideas for Christmas.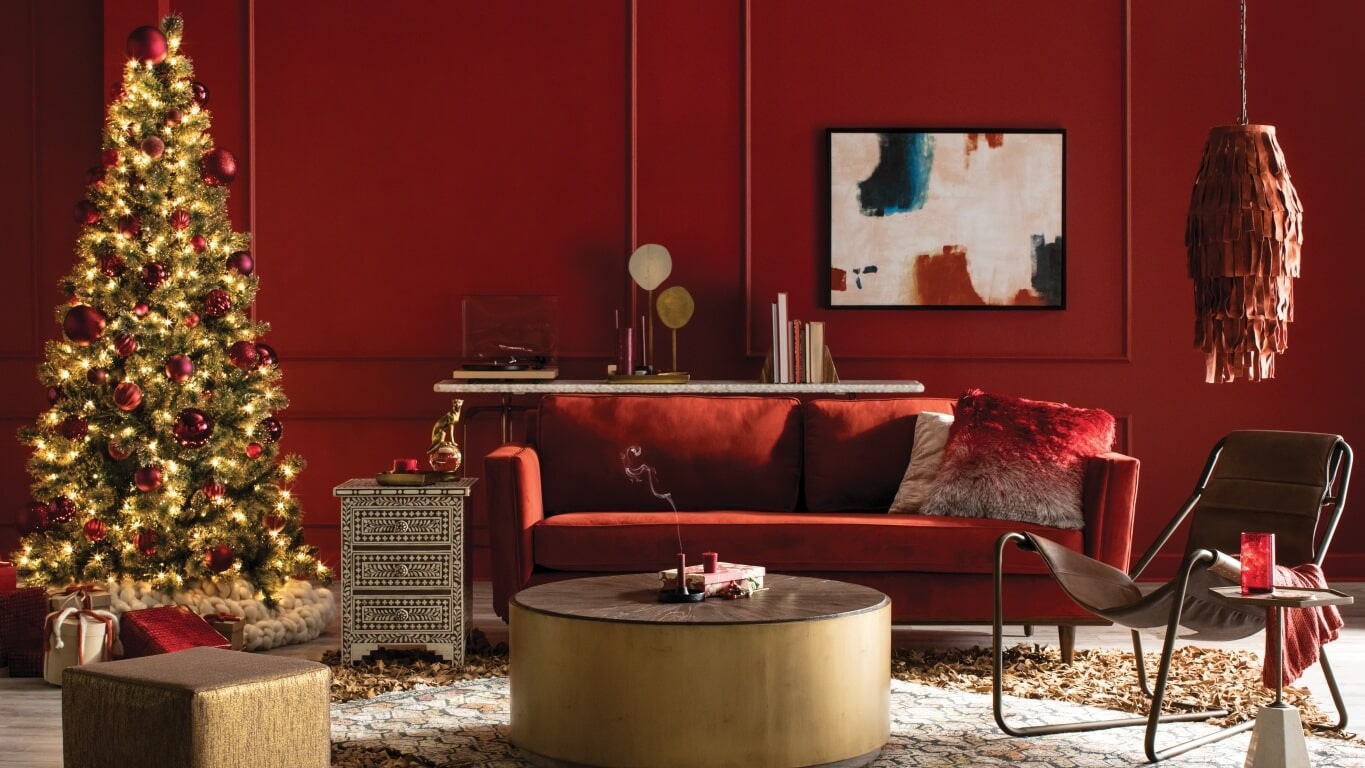 source: hayneedle.com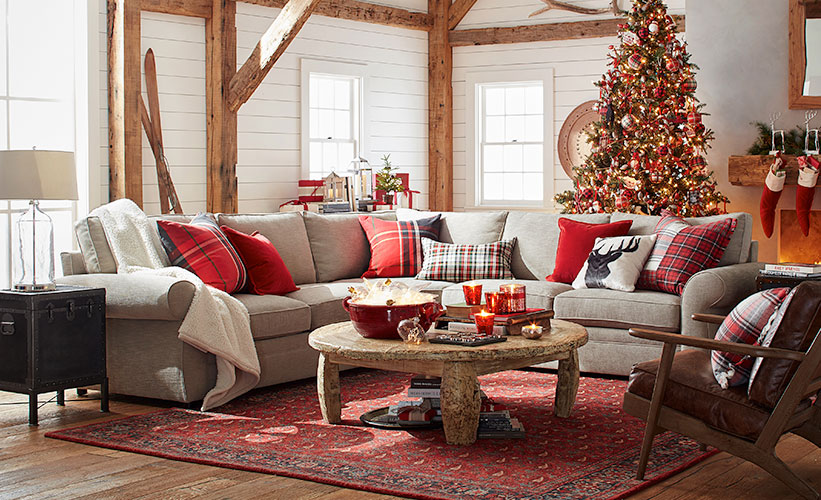 source: potterybarn.com
Let's start with the color of the festival – Red. What is more Christmassy than the red hot living room? You can go whole red starting with the color of your living room to couch to the Christmas tree decorations. One can add the pop of red color in collectibles such as vintage Santa mugs, lanterns, etc. To add some fun one can also go for a huge red and green wreath.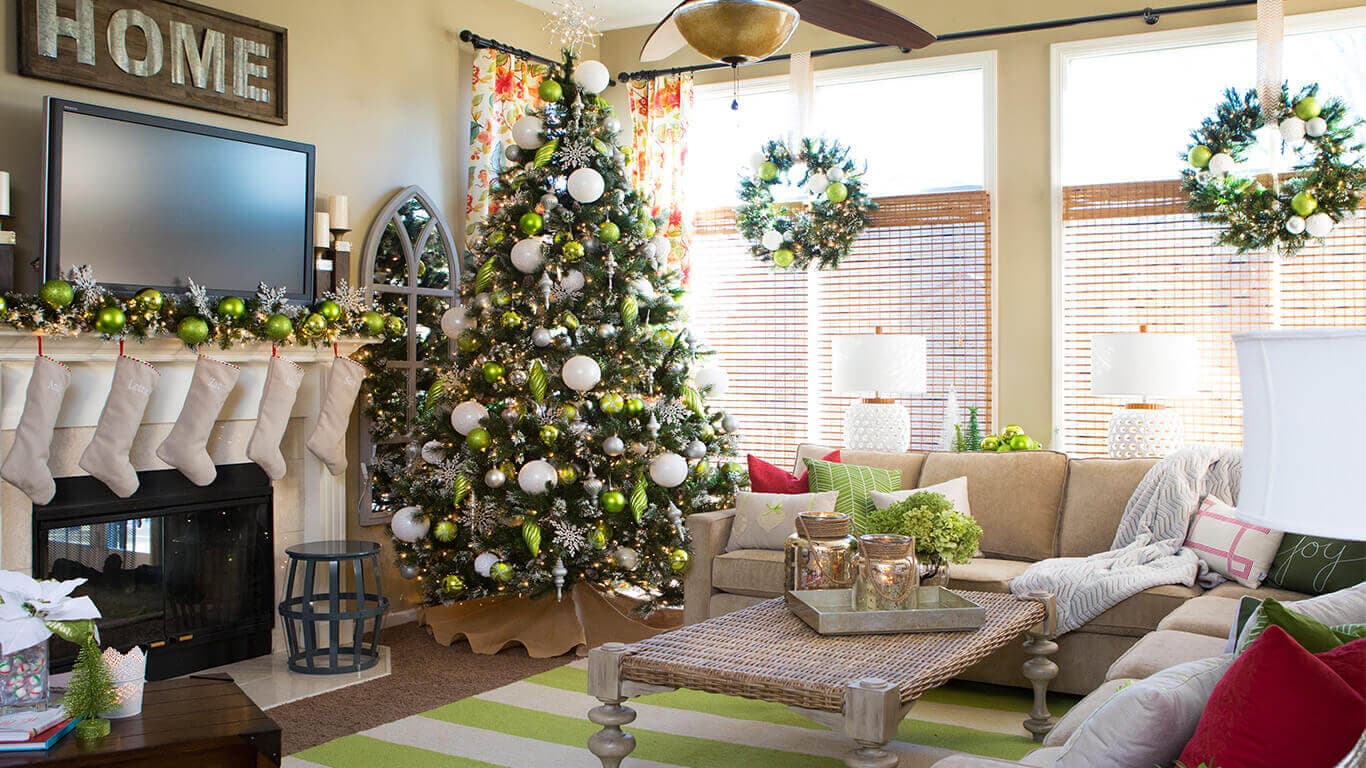 source: hayneedle.com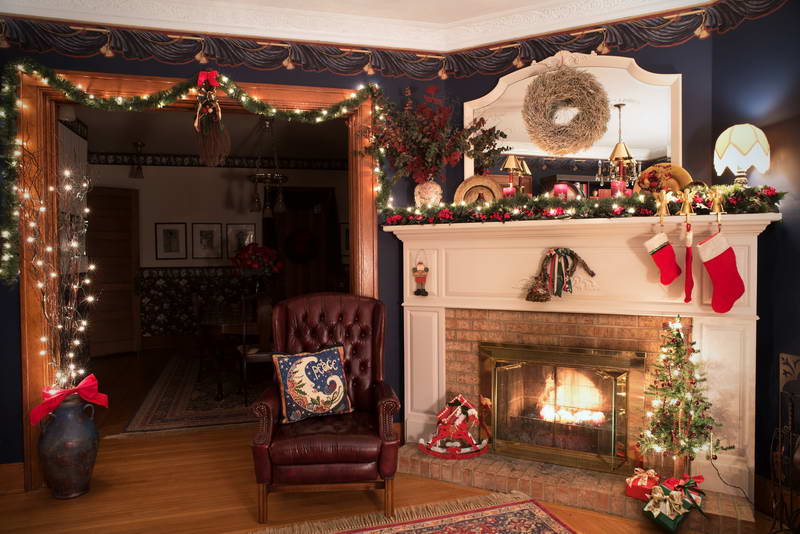 source: aliexpress.com
In modern times, less is MORE. You can decorate your living room by going all rusty and at the same time minimalistic. There is nothing wrong with going all traditional Christmas décor. The rustic coffee table, a decently decorated Christmas tree and hanging stockings by the fireplace and a pop of red color and that's it!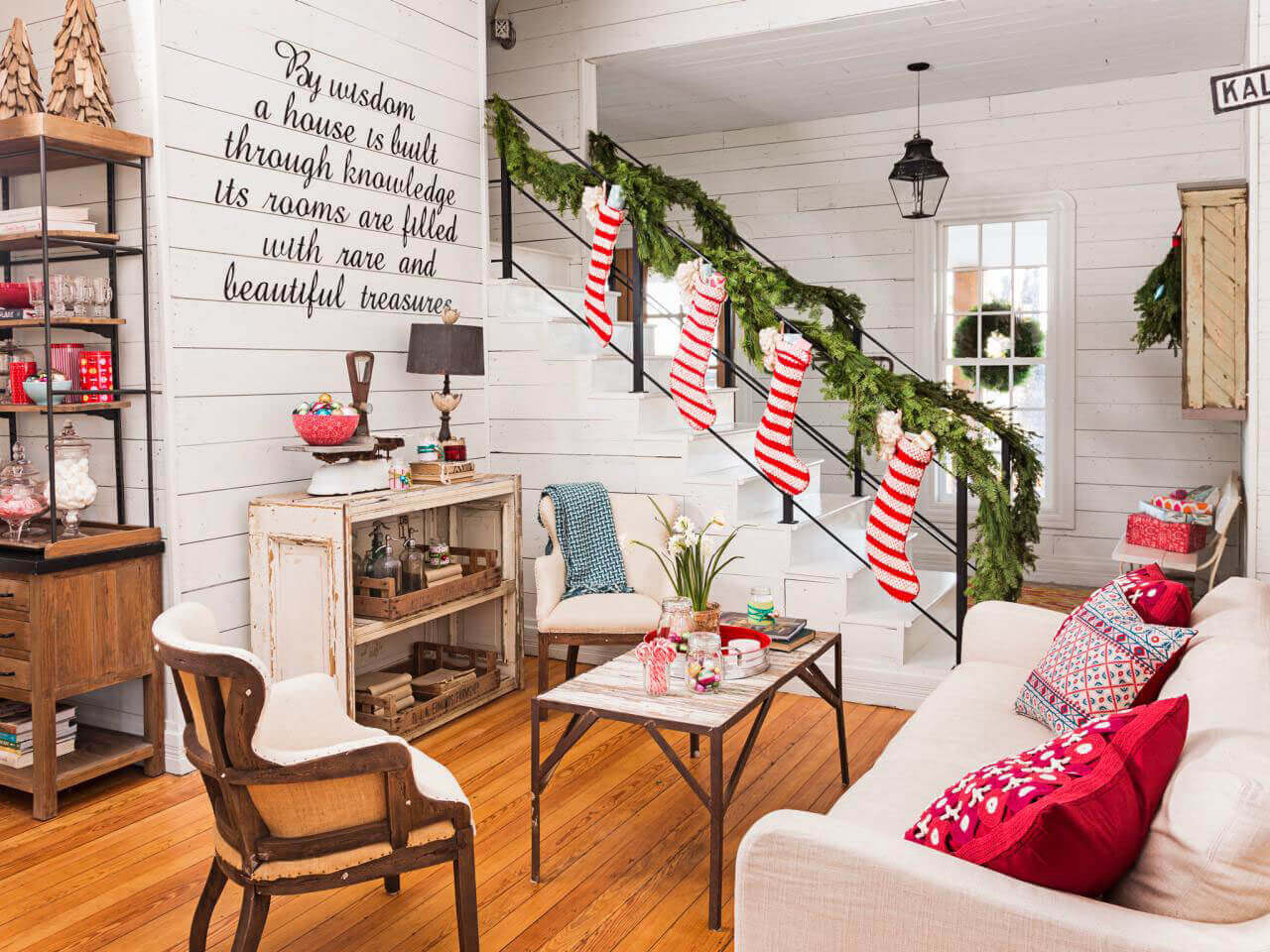 source: christmas.snydle.com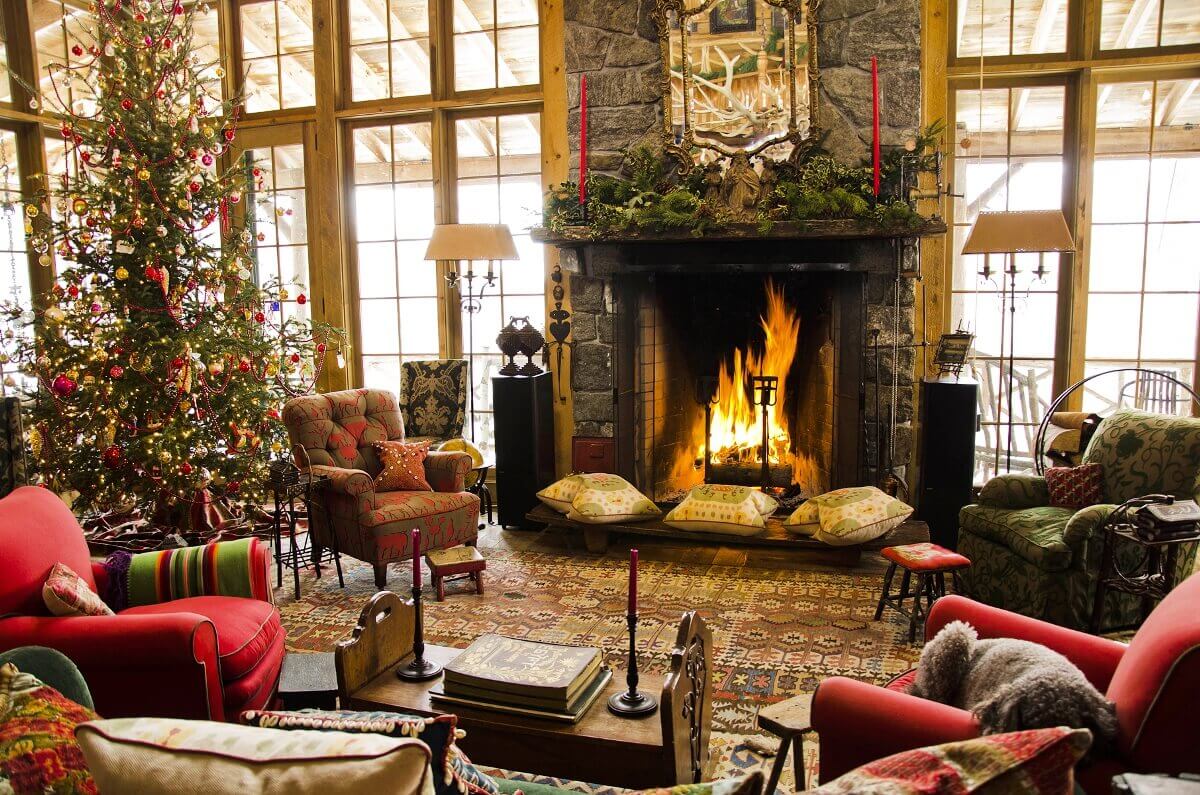 source: decorationlove.com
Go neutral with white, silver and green Christmas décor. These colors will do justice to your decor like no other color you just have to add just the right amount of sparkle. Monochromatic look in itself is easy to go for and looks classy and on top of it gives a very clean and bright vibe.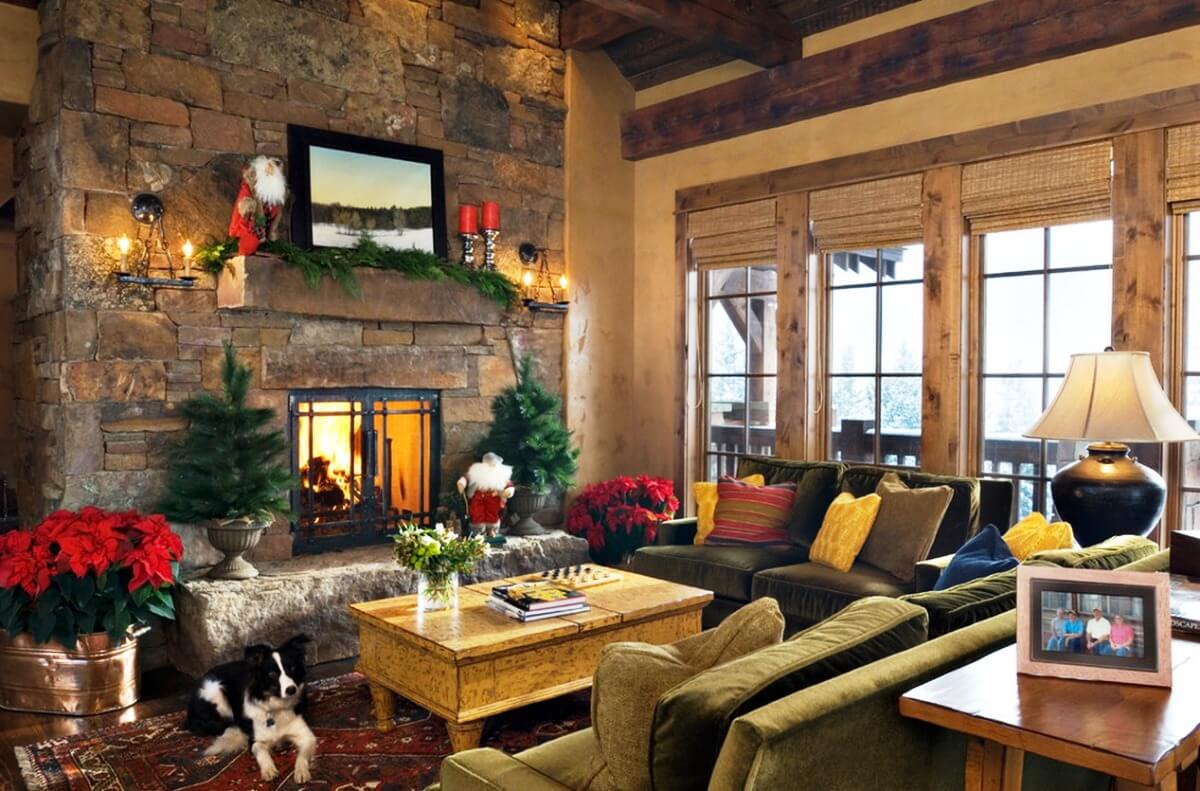 source: godfatherstyle.com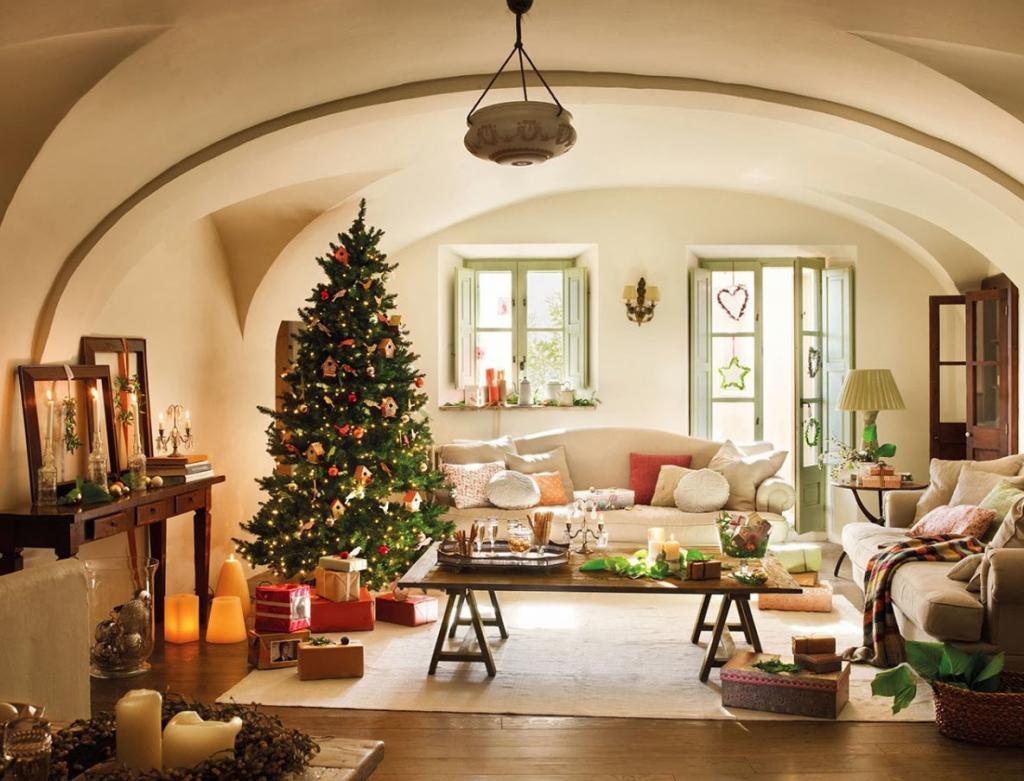 source: fotosolution.com
There is no way you can abandon lights when going for Christmas décor. Lights can be used to decorate almost everything in your living room. You can use a string of light at the entrance; hang the lights at the wall, around the Christmas tree, around the fireplace and almost everywhere. Fairy lights are the boon for Christmas decorations as it can be used in multiple ways you can just put it on the window or wrap the jars or around the center table.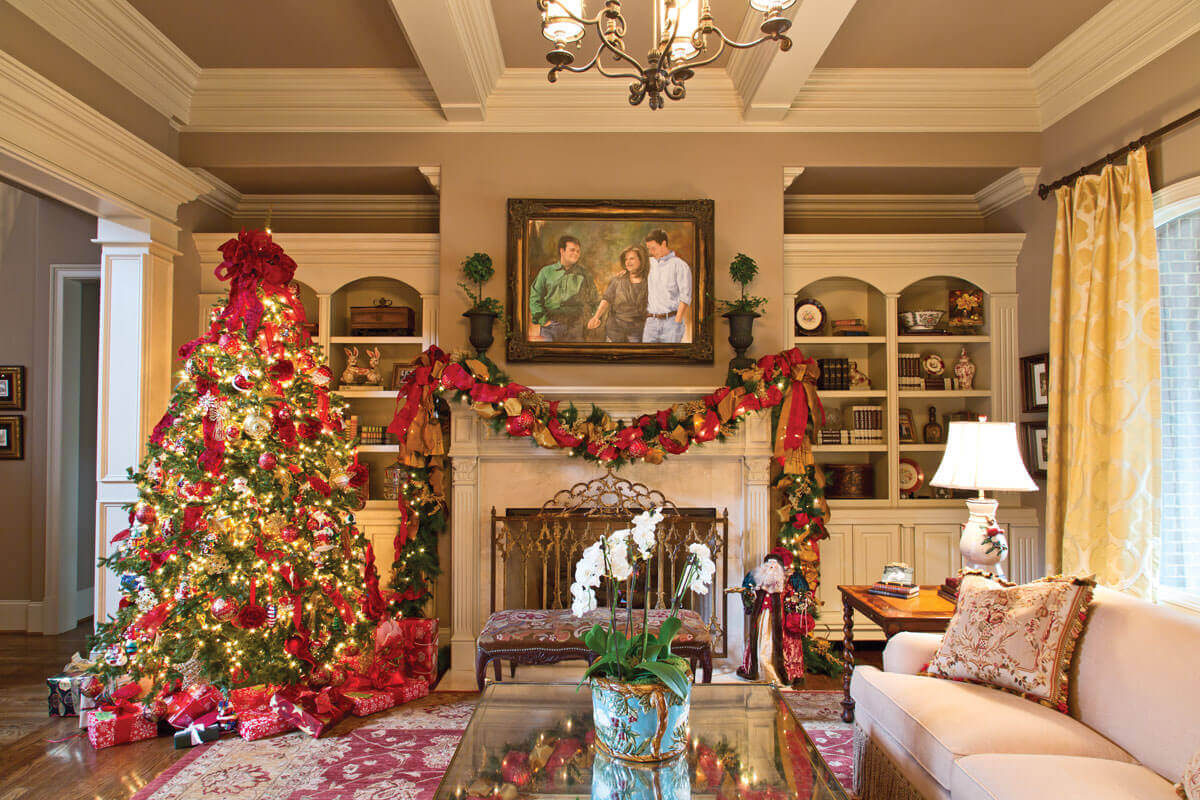 source: southernladymagazine.com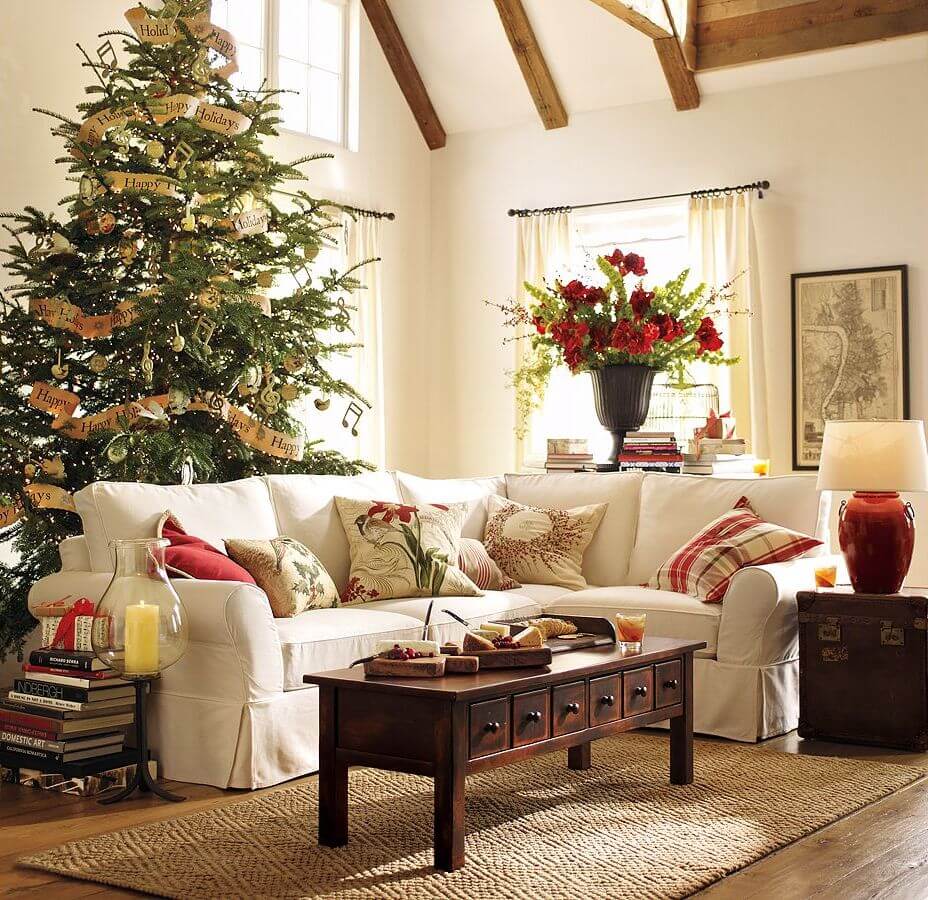 source: cbrnresourcenetwork.com
The other thing you can do if there is a space constraint is you can create a festive feature wall. Festive mantel decorations teamed with woodland wallpaper is the ultimate festive decoration you can go for. Also to this wall, one can add candles, gifts and a lot more to give it Christmassy feel.
source: faburous.com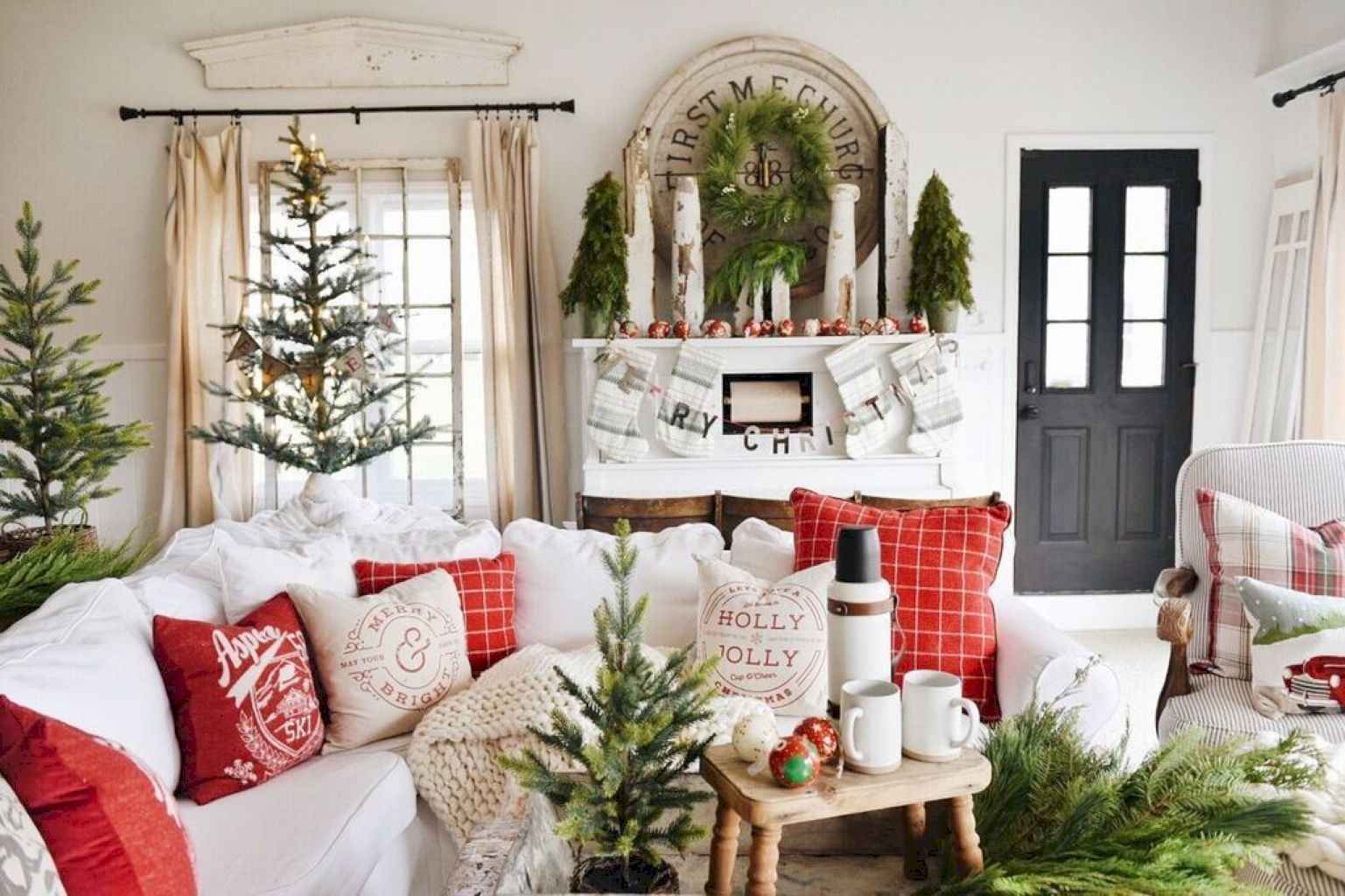 source: decornamentation.com
Wall hangings play a vital role in giving your living room the festive look. To have something different wrap picture frames in festive wrapping paper. Be creative and try to have the frames that feature subtle patterns and colors that complement your living room's décor. To keep it more inexpensive, pin Christmas cards and holiday photos to the sturdy ribbon on the wall.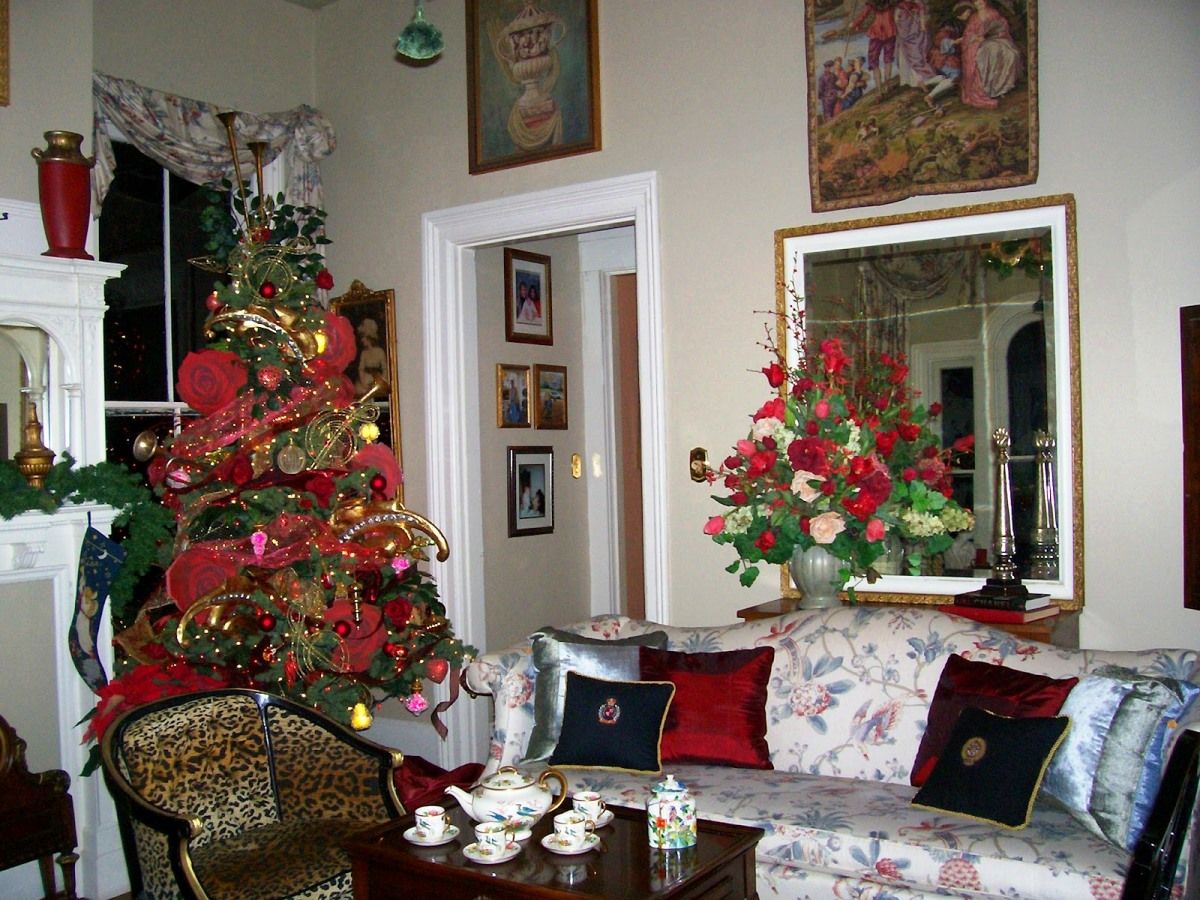 source: pinterest.com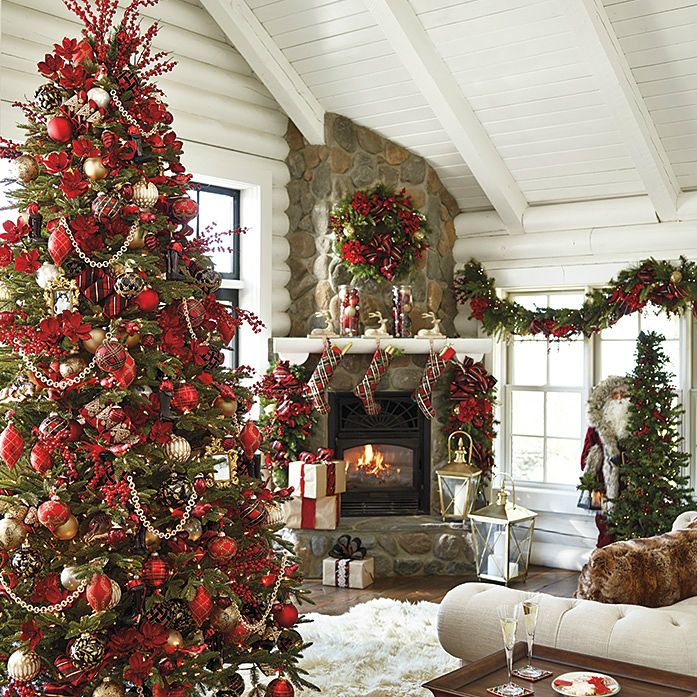 source: decoholic.org
To create an ultimate Christmas look, you have to go bold and big. Go with a cozy fire, display of strands of lights inside frosted cylindrical vases, strings of lights, decorating the Christmas tree with big gold and bronze ornaments, vintage bulbs, huge wreath, furry carpets, red and green and blue lights, huge centerpiece and what not.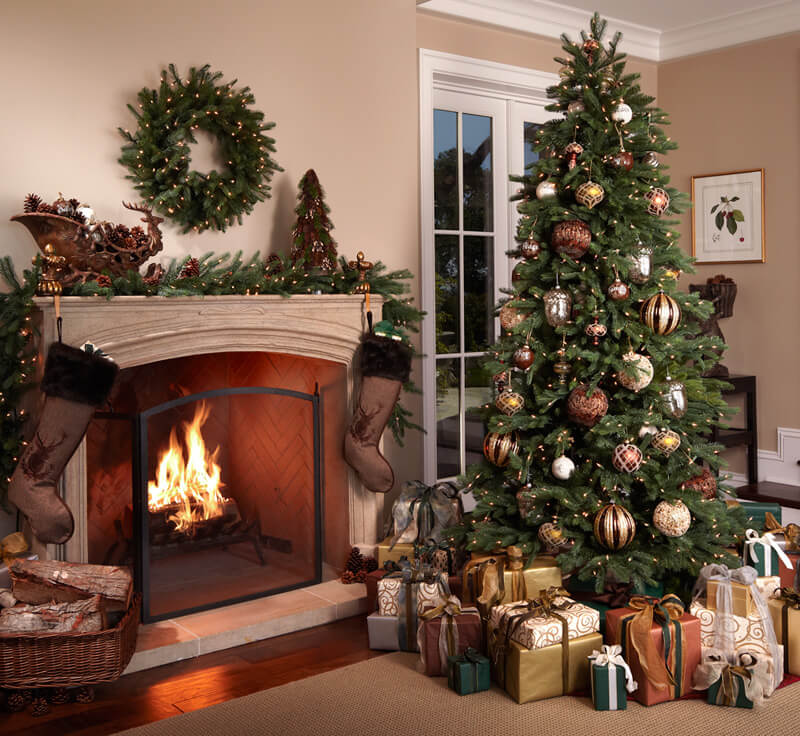 source: alibaba.com
Are you a coastal fan? Why not add the coastal charm to the Christmas decorations? Don't get caught in decorating the living room in traditional style when you can go for the whole coastal look. You can go all white and green with a pop of blue and you are ready to rock. Have all-white mantle, pale pinecones, and palm fronds to give it an edge.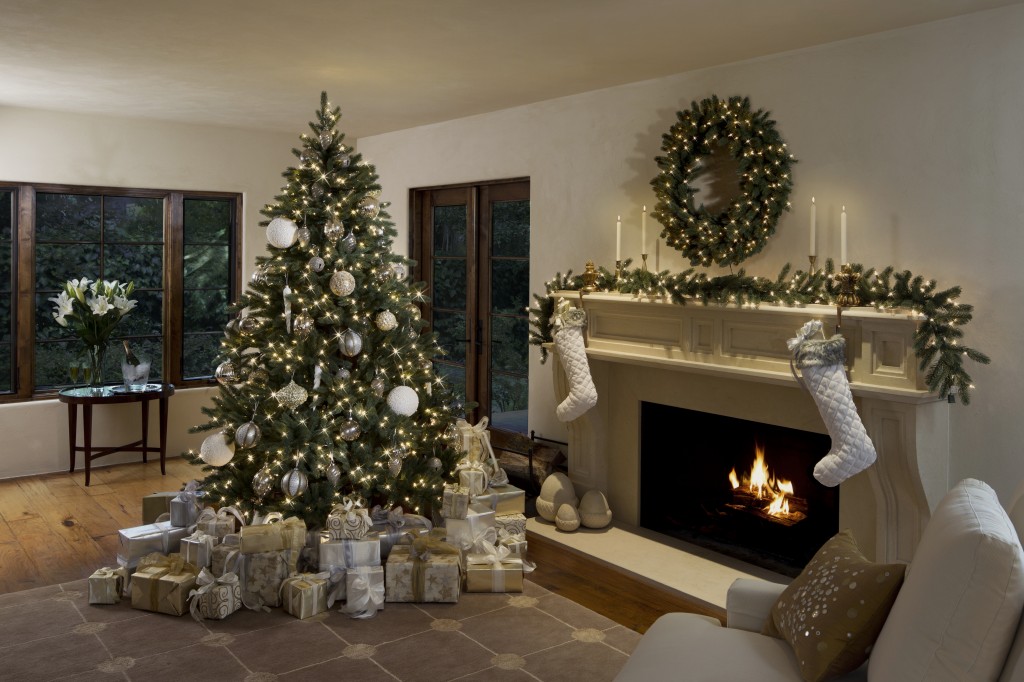 source: blogrope.com
You may also like to know about  Mesmerizing Christmas Decoration Ideas For Home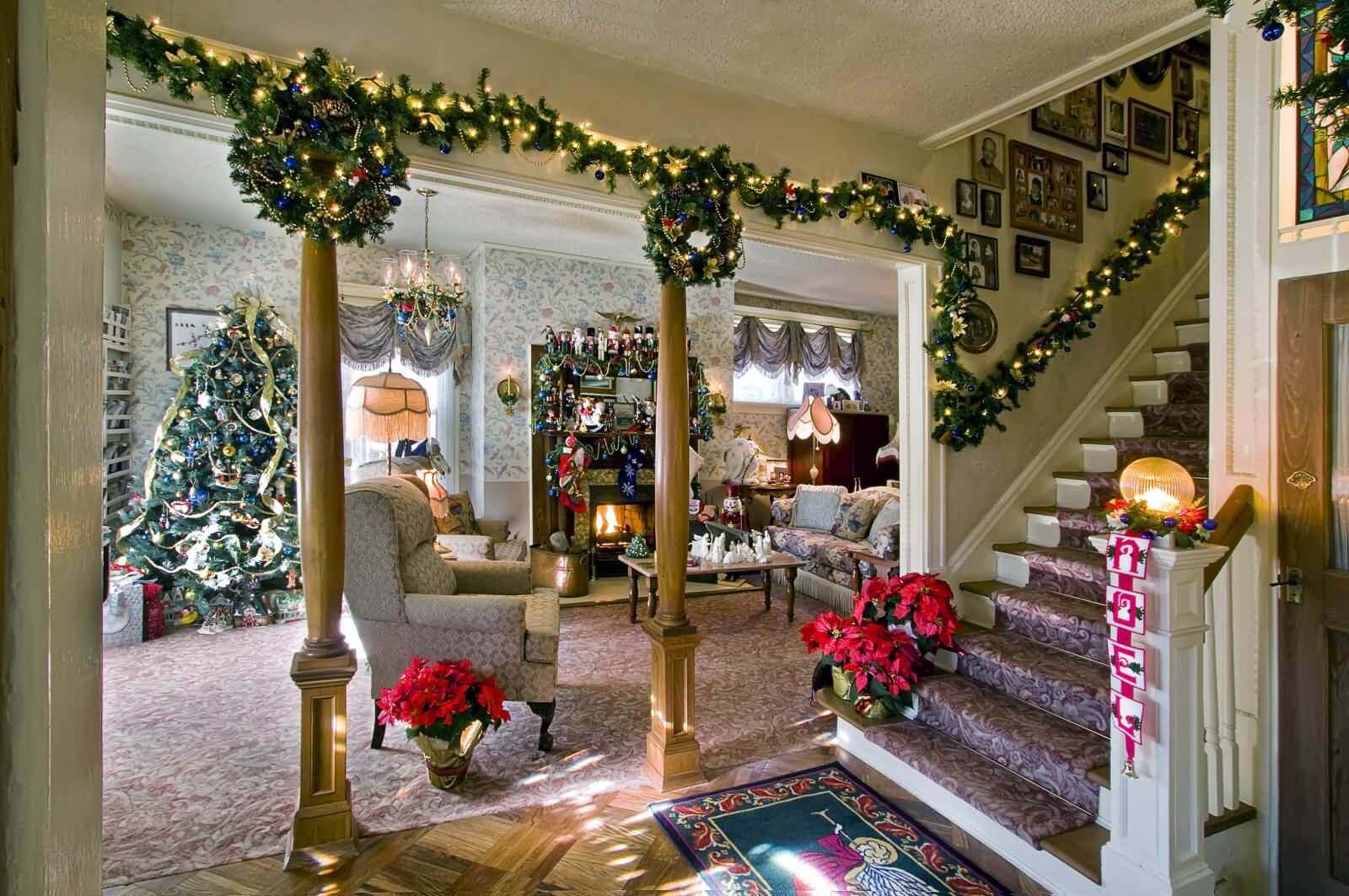 source: askideas.com
Why go for a specified style when you can create your own? Customize the living room by using the ribbon in a more versatile way than just wrapping it around. Also, you can use art as an inspiration and rethink the size of the décor keeping in mind the size of the living room.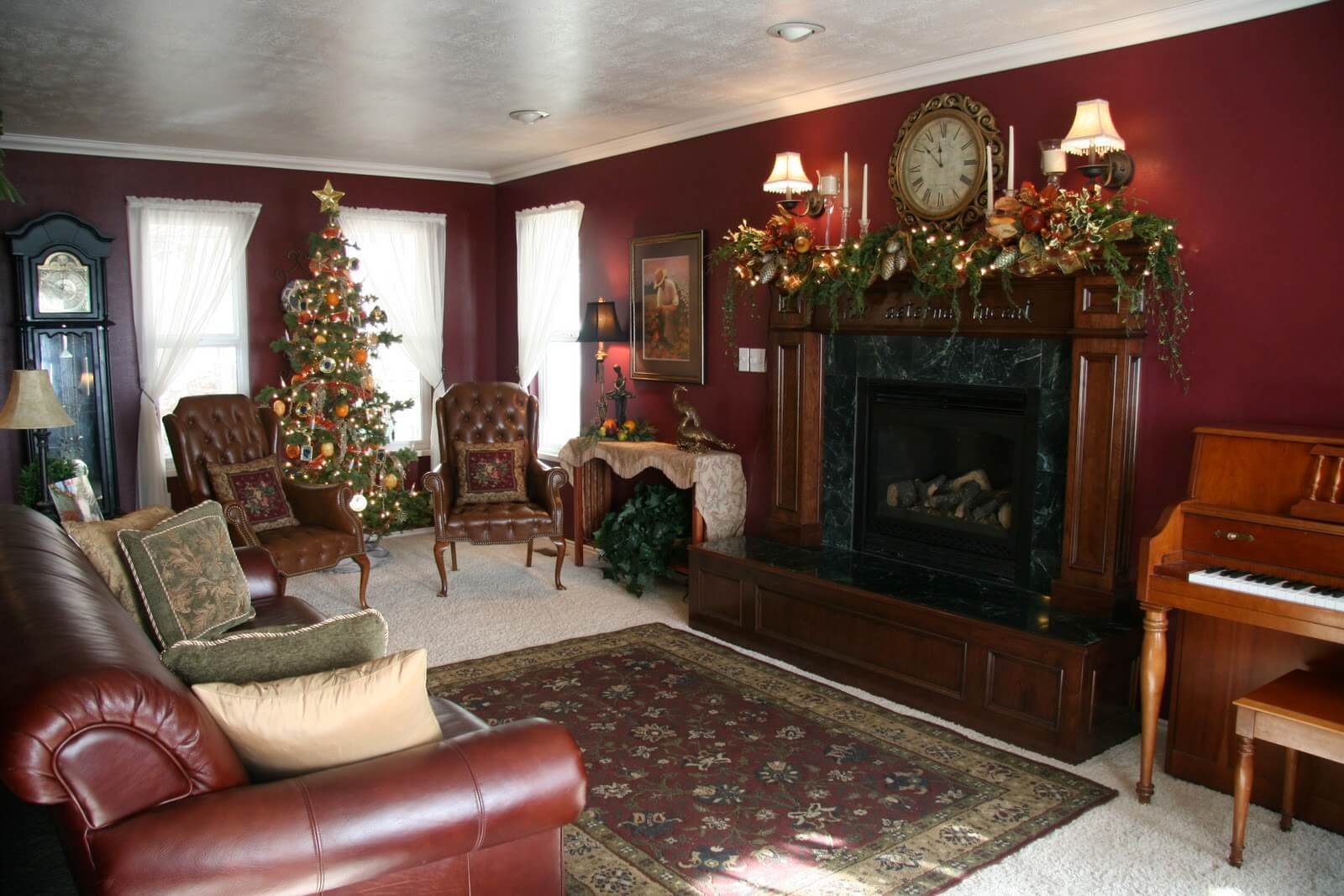 source: bebookbound.blogspot.com
Cozy Christmas décor is something new you can go for this year. For this, you can add cushions and woolen blankets to armchairs and arrange it by the fireside. This will make you feel to spend the whole day on the couch feeling all cozy and comfy and put your friends to get in a fight for the couch.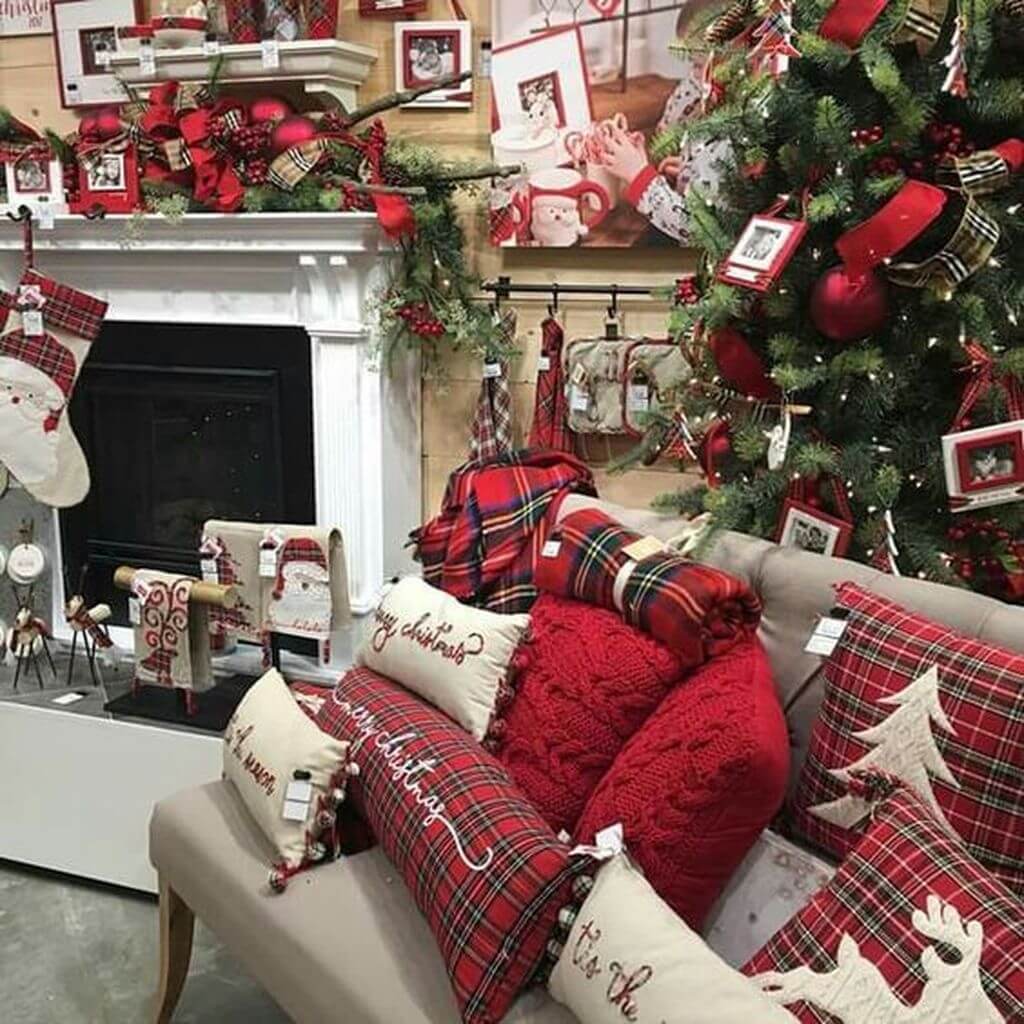 source: trendedecor.com
Brighten up your Christmas party with these beautiful Christmas décor and adding drama to your living room with these simple ideas.