Laundry shop is one of those businesses that require some special attention while designing as it consist of every bit of work from washing to drying to optical folding and flat iron. These tasks require proper spacing and comfort thus to ease the functions of a laundry shop The Architecture Design has listed top Modern and Attractive Laundry Shop Interior Design Ideas. Have a look!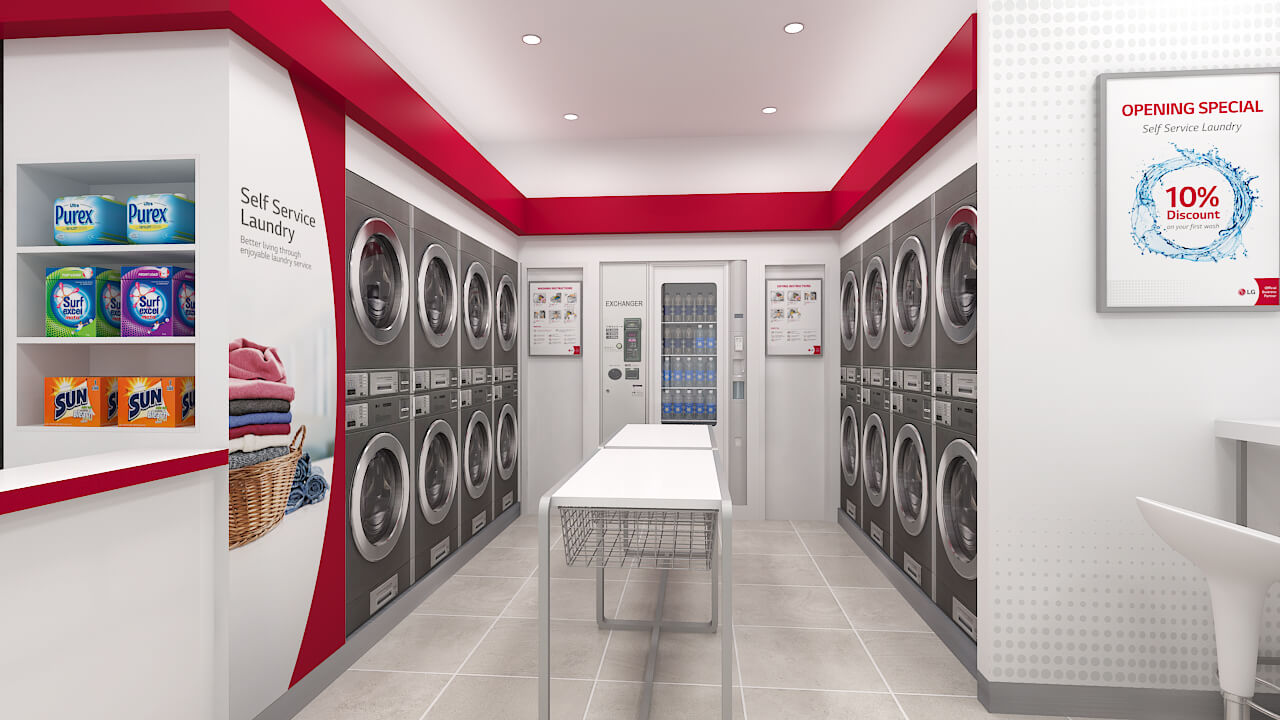 source: bigwash.ph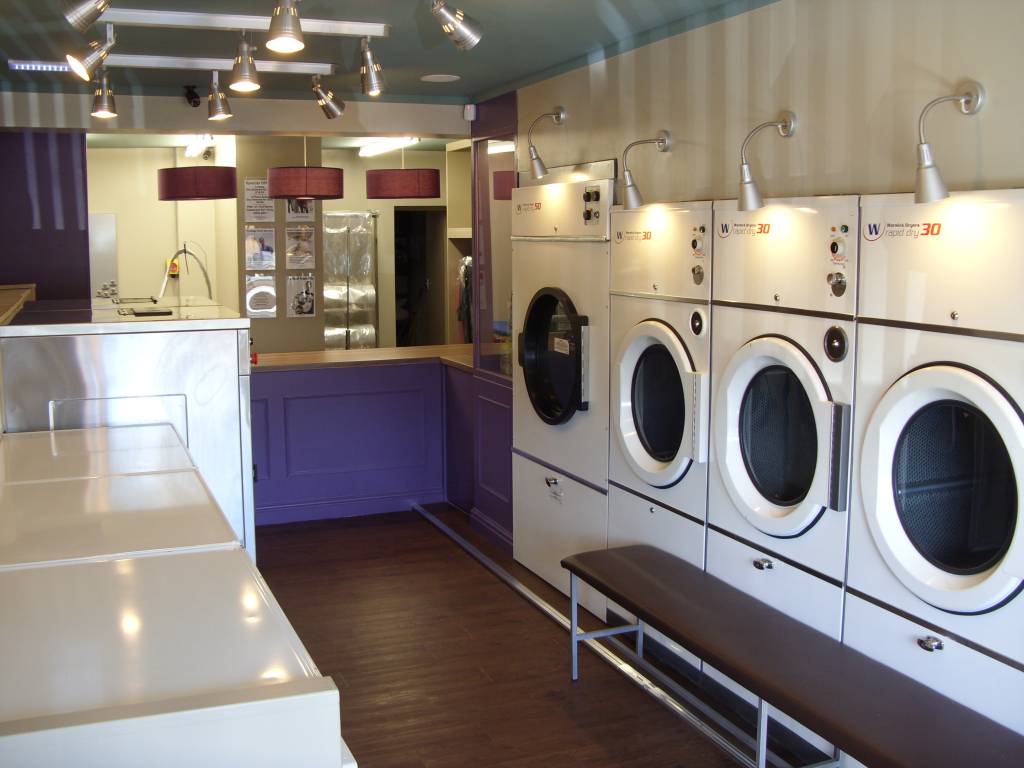 source: businessbroker4u.com
The basic objective is to provide services to the customer and to attract more customers and enhance their ease and providing ideal environment by providing user convenience.  Go for an efficiently utilized space with combination of red and white providing appropriate lighting and separating the laundry, cashier and lounge zones. Make it more comfortable with appropriate lighting and washers and dryers placed besides each other. Also, provide individual lights to every single machine to make it look more personalized and ease for the users to look inside carefully on each and every detail.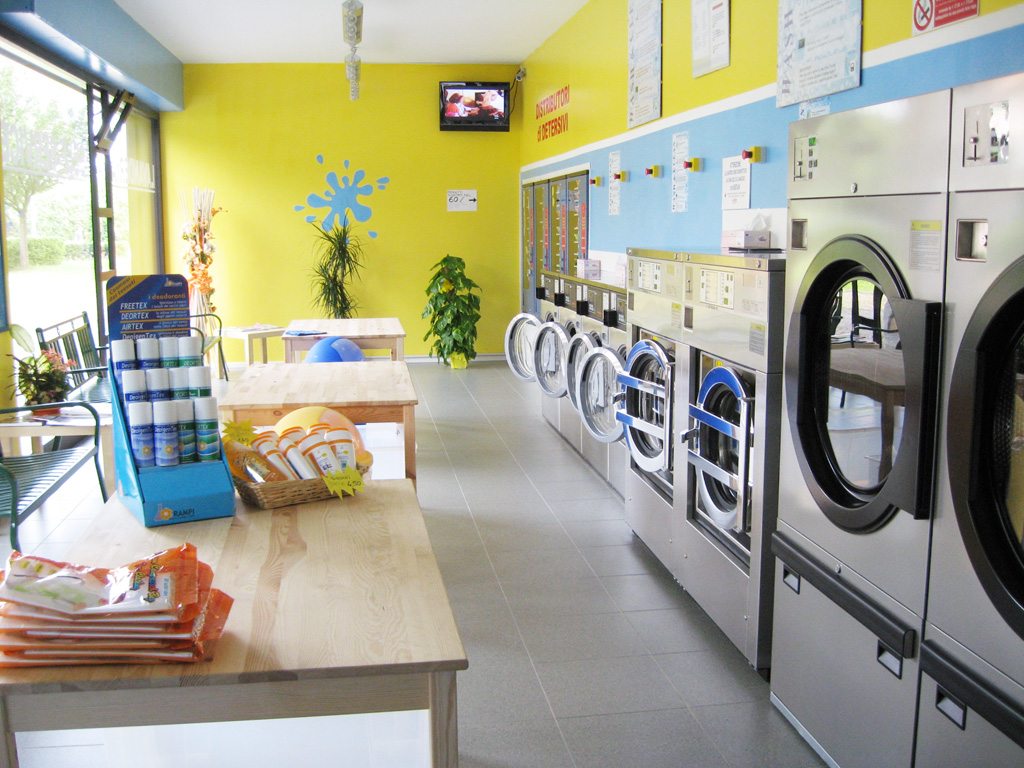 source: beechrestorations.com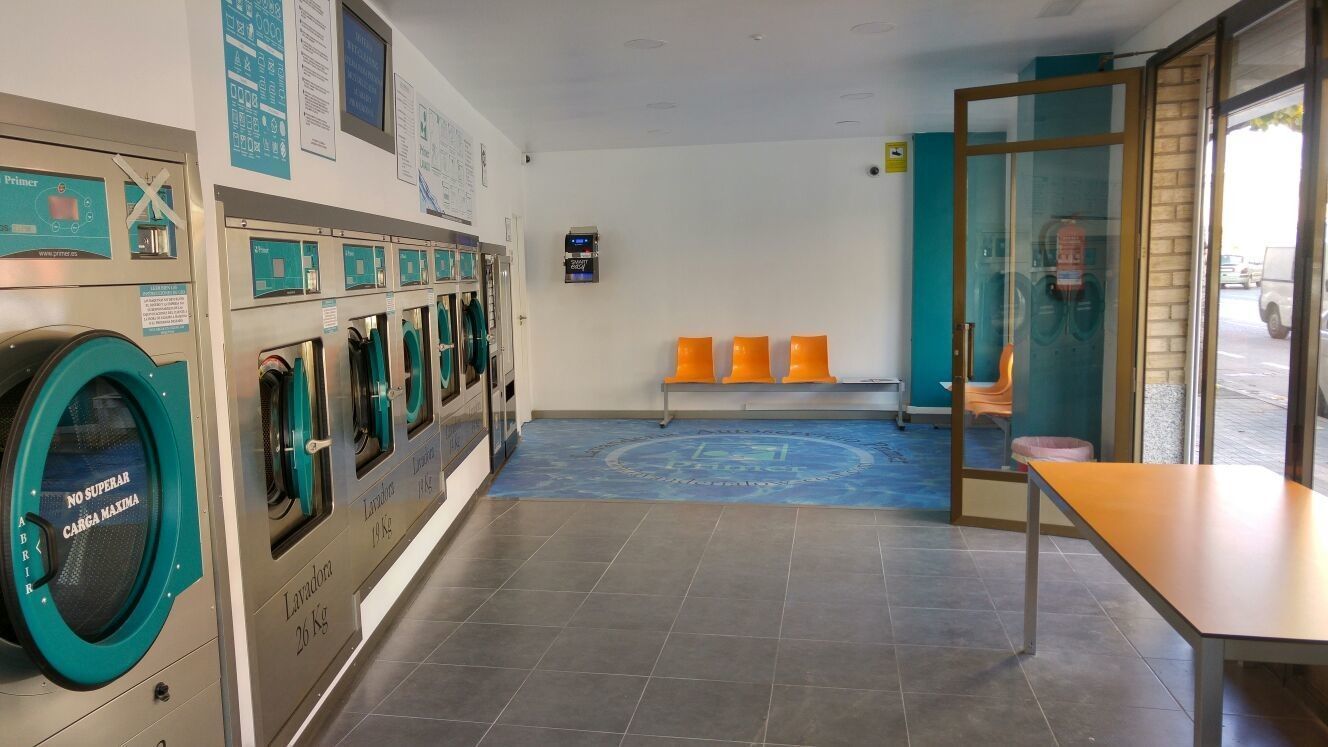 source: primer.es
Bring a beach-style cleaning solution to your laundry shop by going for a marble cleaning countertops backed by under mount sink. You can also merge these with the help of hardwood flooring and for the cleaning storage cabinet, go for mirrors to have a clean and polished look. The layout shall be such that does not demand an excessive amount of distance or too much moving back and forth.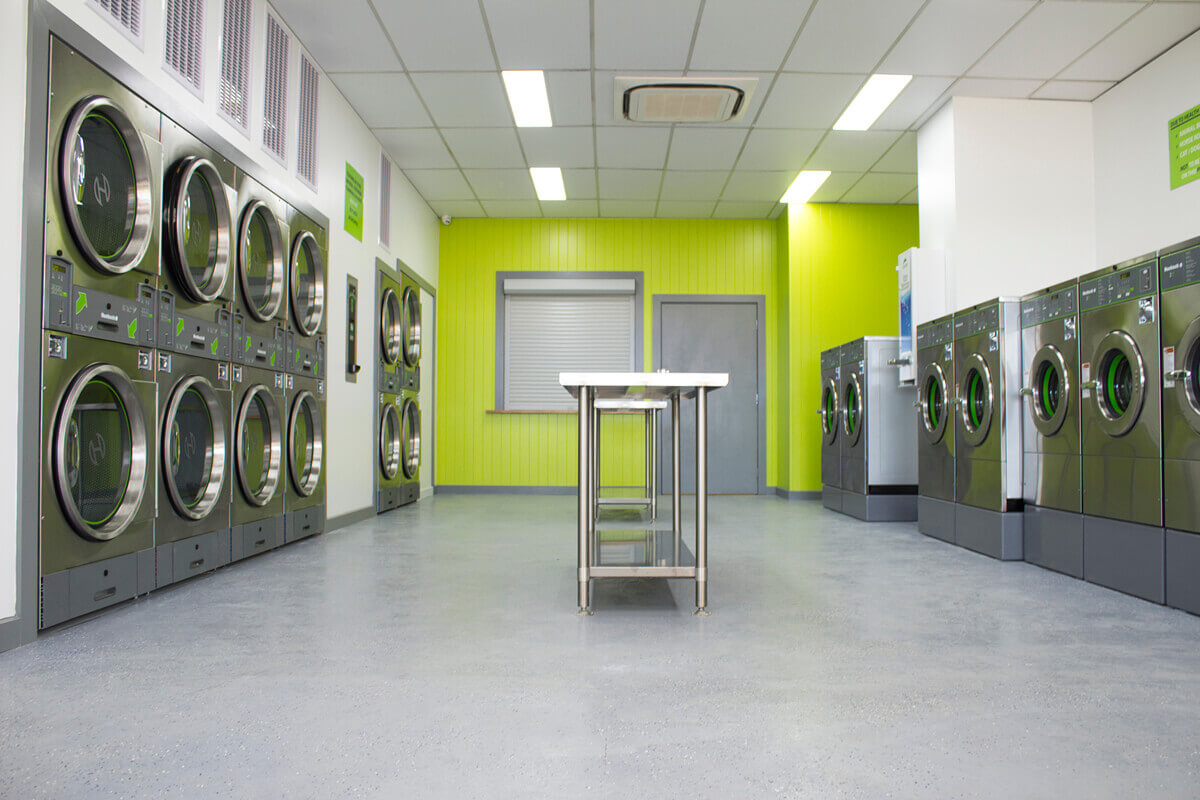 source: yourlaundry.com.au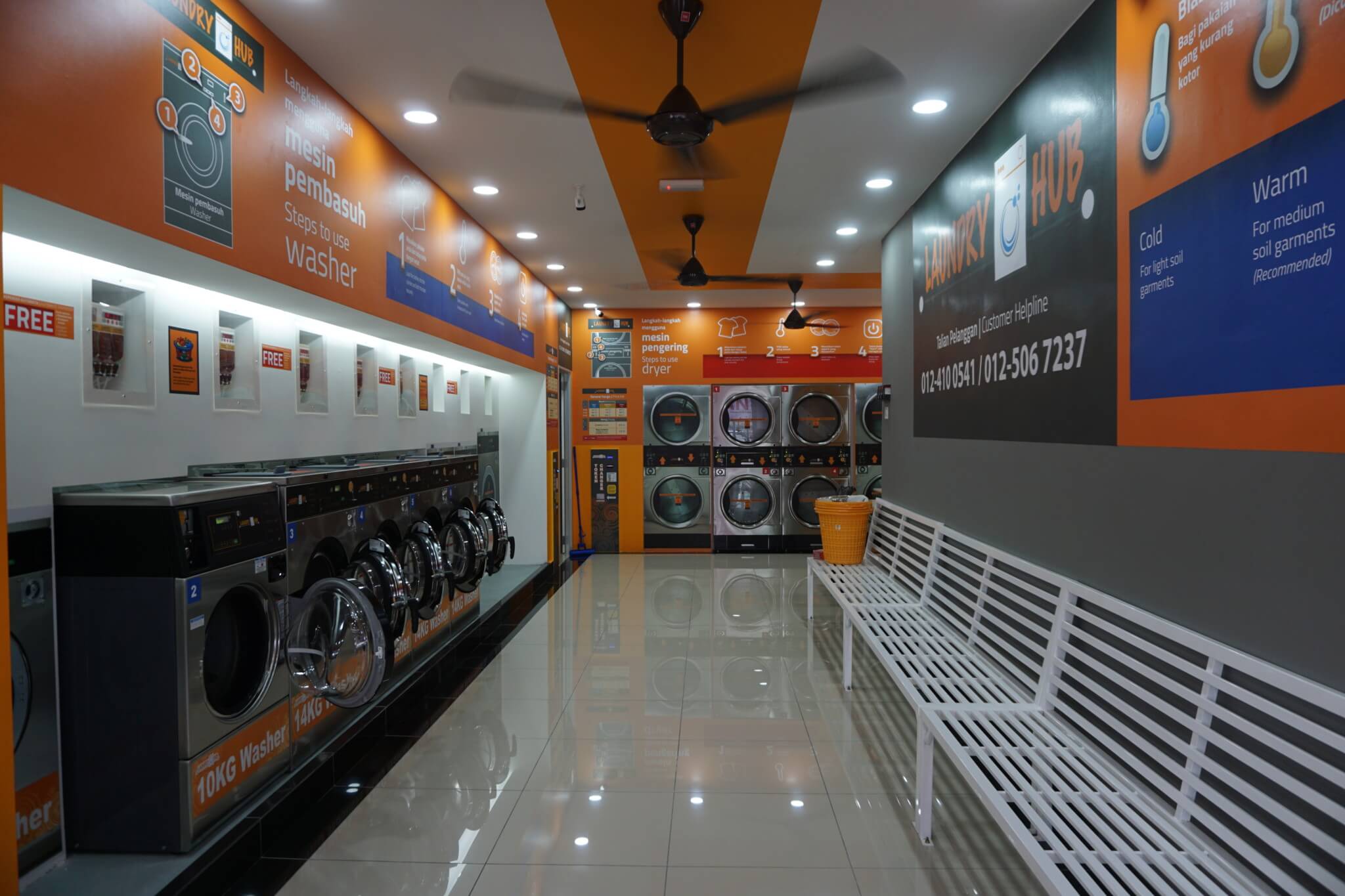 source: laundryhubpenang.com
A laundry shop having the comfort of the user is tending to get more attention. Go for a simple green color contrasting with white walls with the washers and dryers facing each other and having a center table at the middle of the room to keep the essentials while washing the clothes and clean flooring will make it the best place for the customers.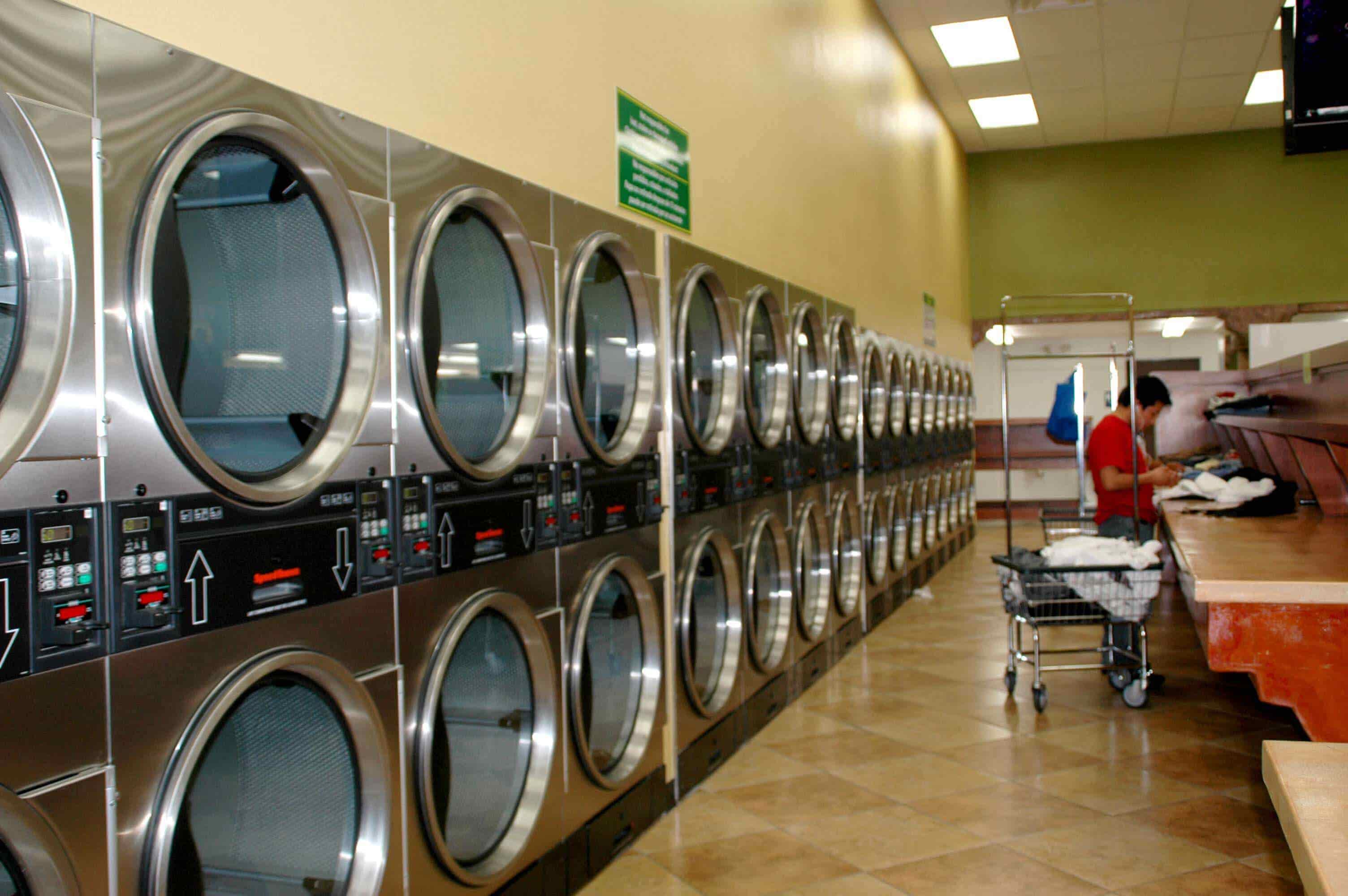 source: pwslaundrywest.com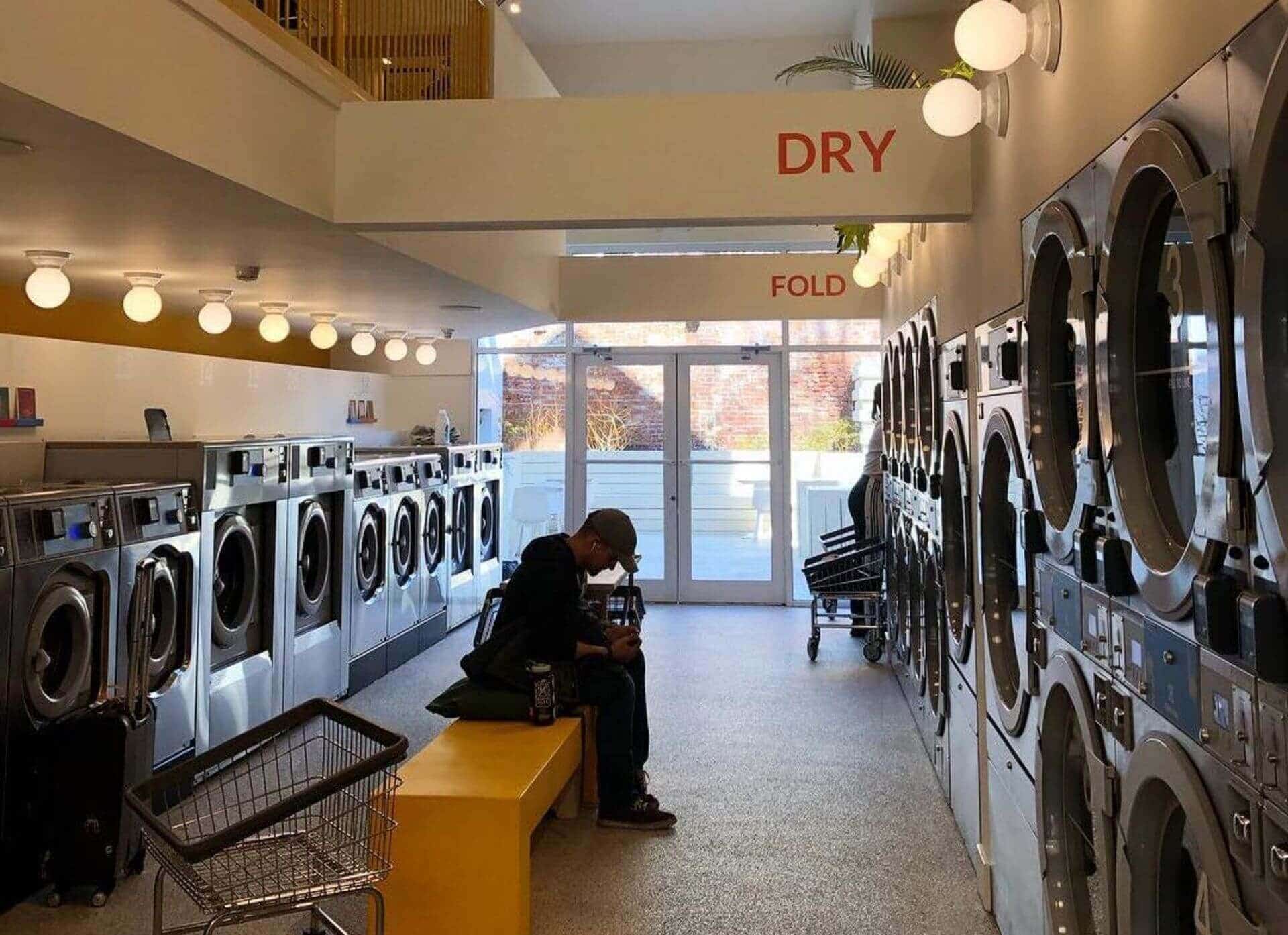 source: cloudinary.com
Making the comfort of the users' priority makes your shop likely to receive more customers. Keep a separate arrangement for sitting while doing the laundry to make them feel comfortable and relaxed while doing their work. Go for user-friendly design with appropriate lights and clean flooring. To make the seating more comfortable, choose cushioned seats and scatter a few tables and chairs with magazines and drinks to keep the customers occupied while they wait.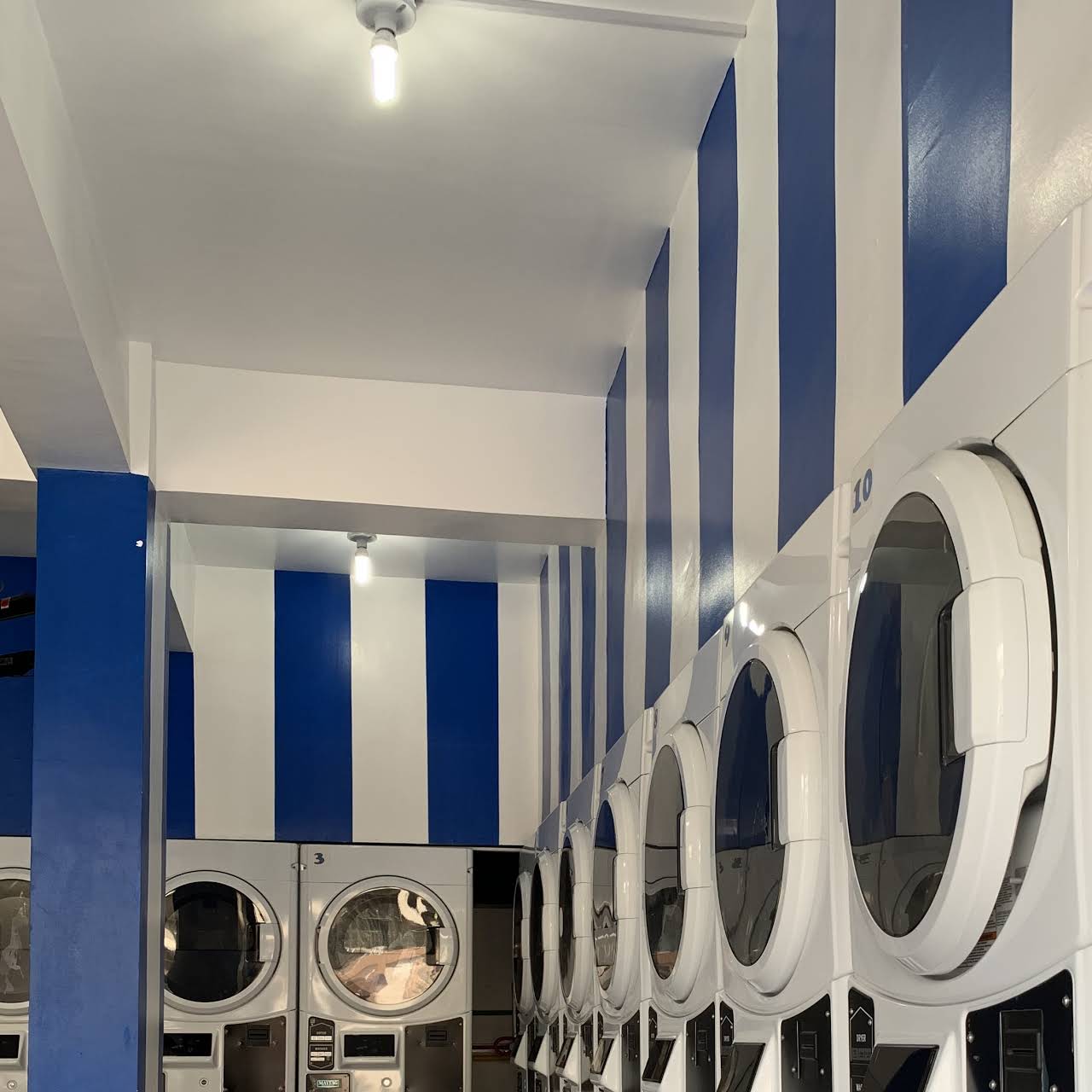 source: pinterest.com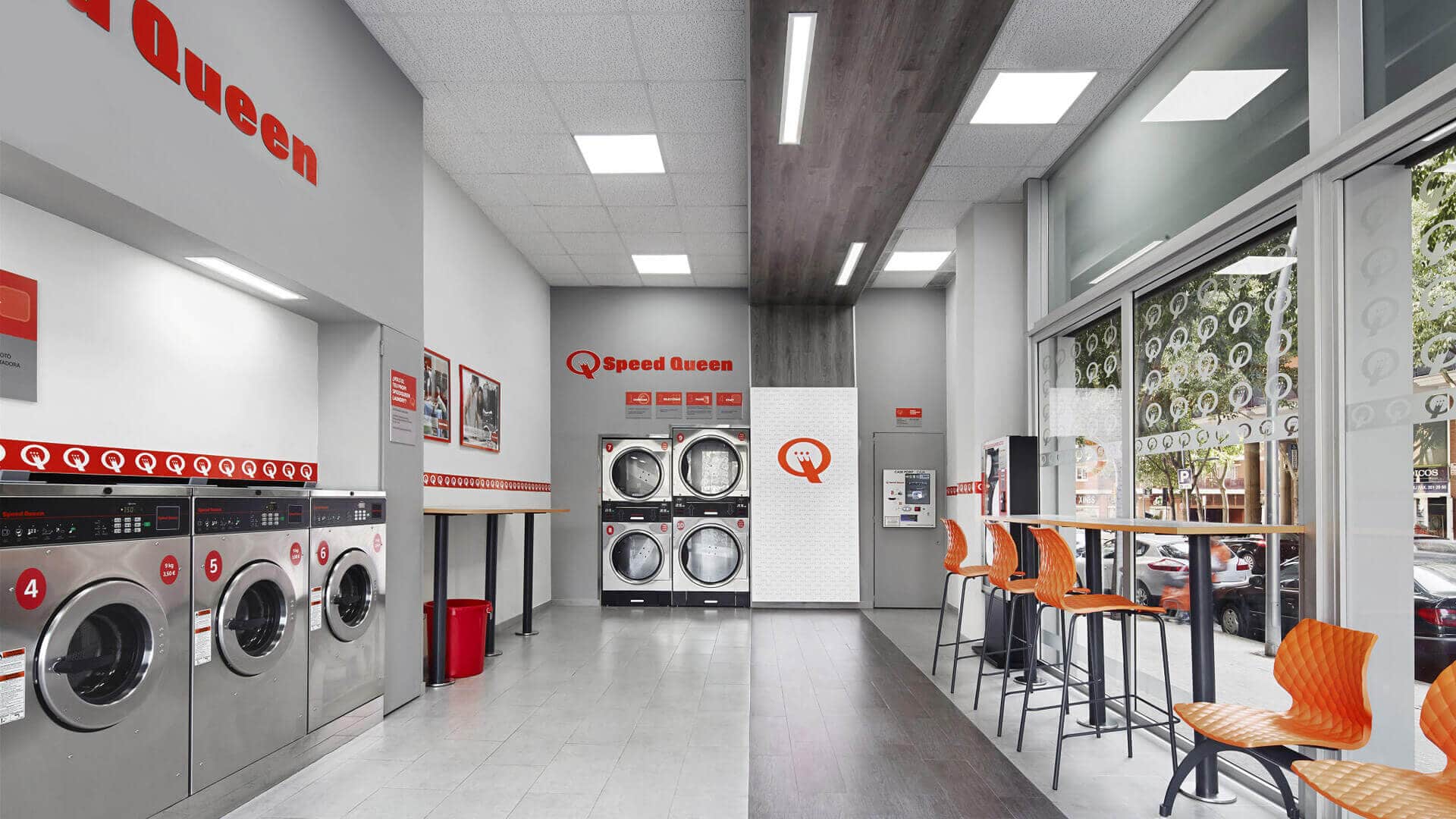 source: hairandbeautydirectory.co.uk
Along with the clean and sleek interior, attach a long counter to the wall so that customers can easily arrange and fold their laundry. Also, have counter opposite the washers and dryers, to have the customers who have finished moving forward freeing the appliances for other customers.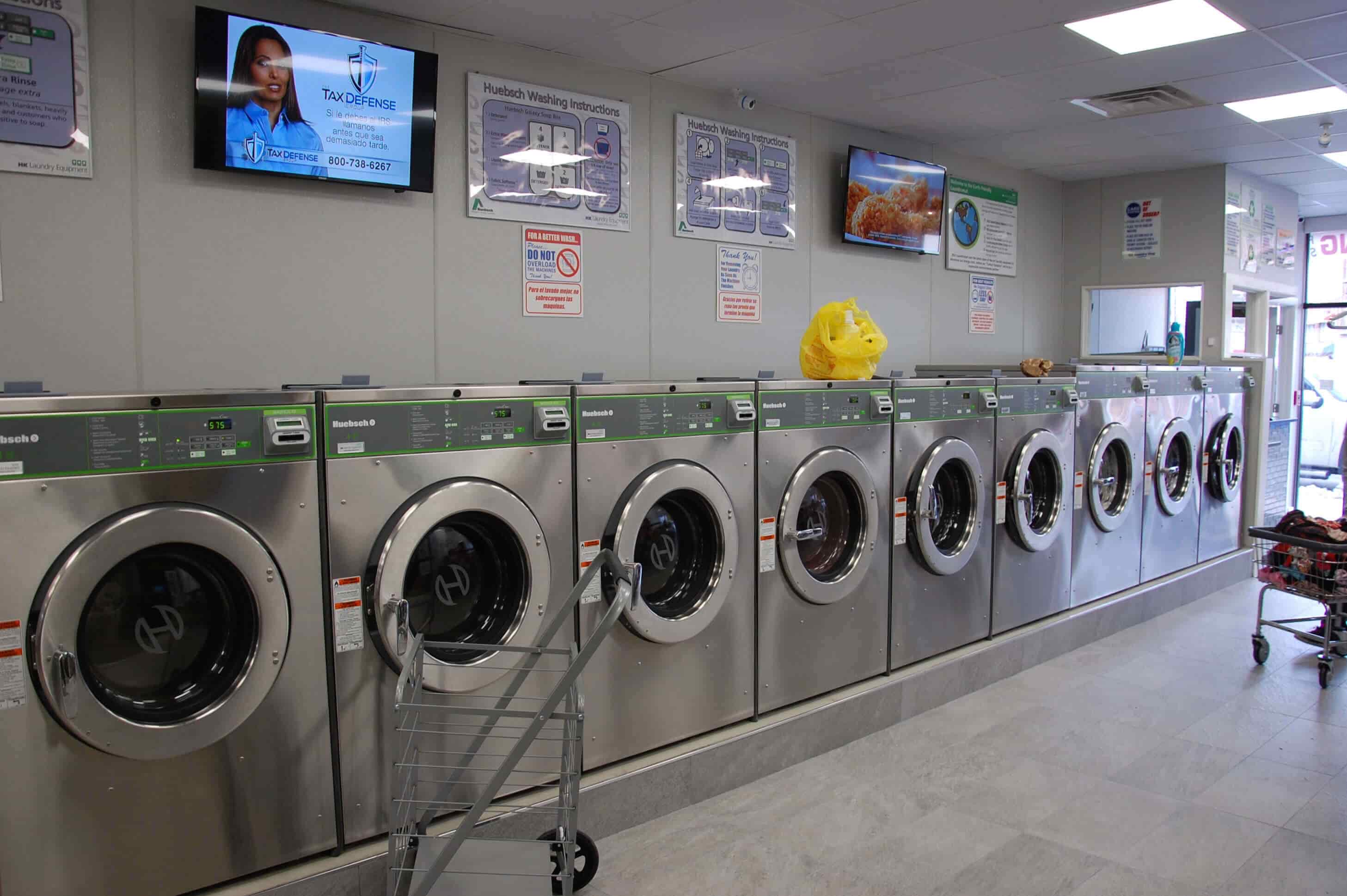 source: hklaundry.com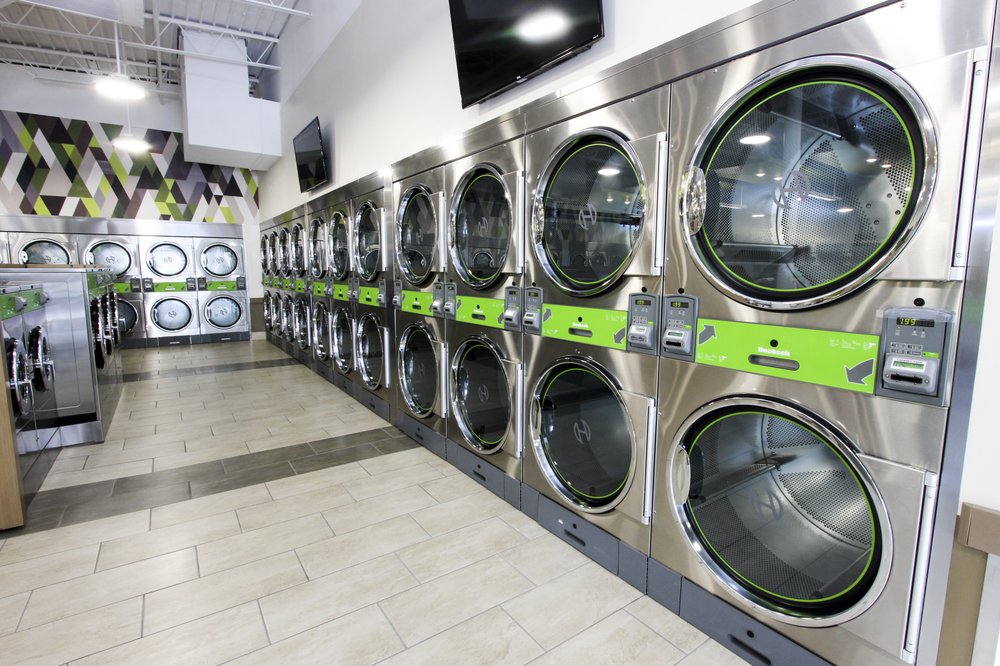 source: yelp.com
If you own the laundry shop in a smaller area, along with the washers and dryers you can also provide a storage area for the customers. Just go for closed wall mounted floating cabinets above the machines to provide extra services without occupying extra space.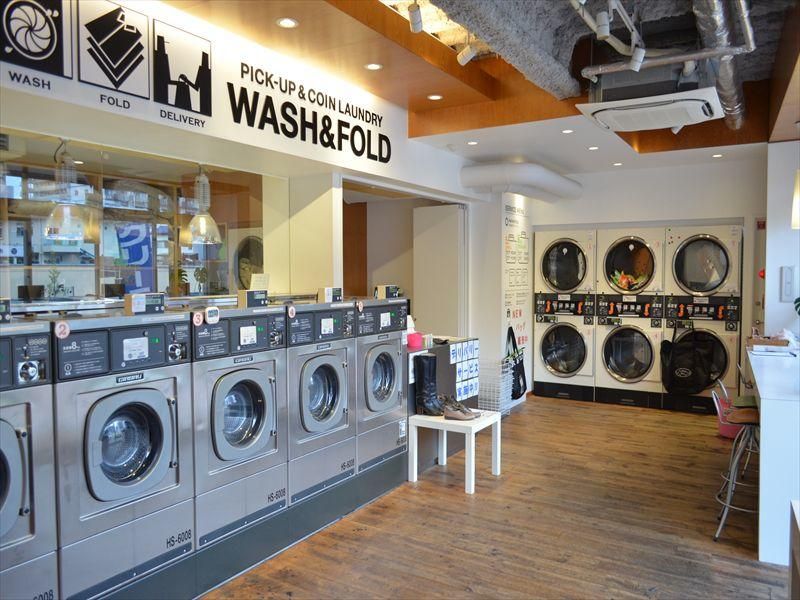 source: pinterest.com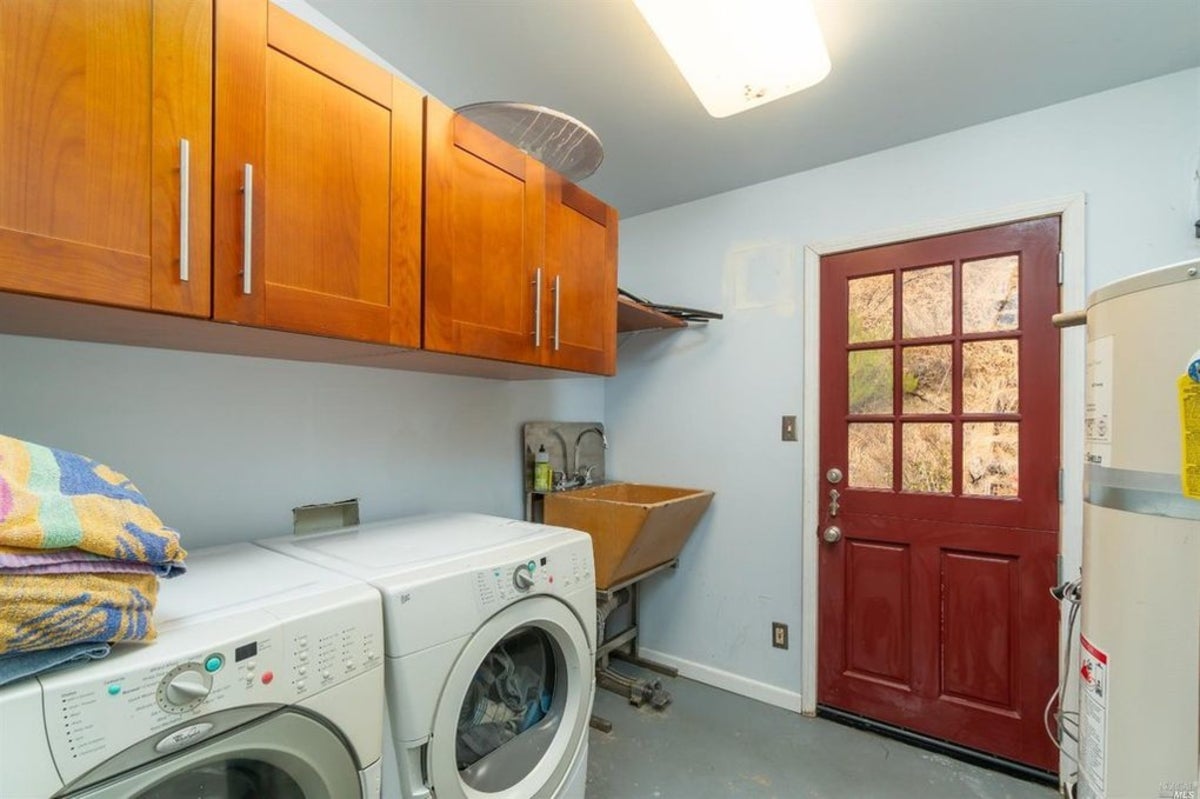 source: patch.com
While going for customer centered laundry shop, make it more luxurious by creating a vending area with soda and snack vending machines or having a coin machine to the area to keep them refreshed and breaking dollars into quarters (Pro tip: This can also bring extra money to your laundry shop). With this you can also go the rustic theme to make the place look more up-scale.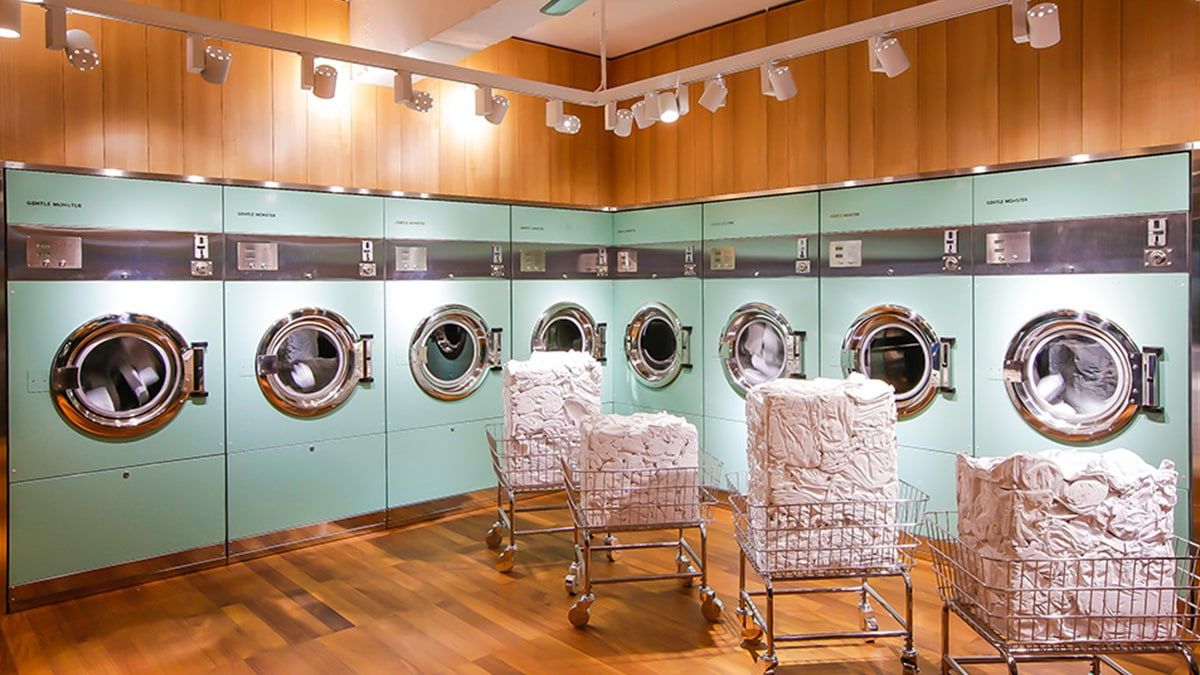 source: pinterest.com
source: libertylaundryok.com
This place is something where people get bored easily, so it is important to have an interior that makes the place vibrant and alive. You can furnish the place with granite and fine wood with white tiles and big lights and can even add a vase of blossoms or green bushes to make the atmosphere vibrant and full of fragrance.
You may also like to know about Modern Laundry Room Ideas For Small Spaces [ Updated 2019 ]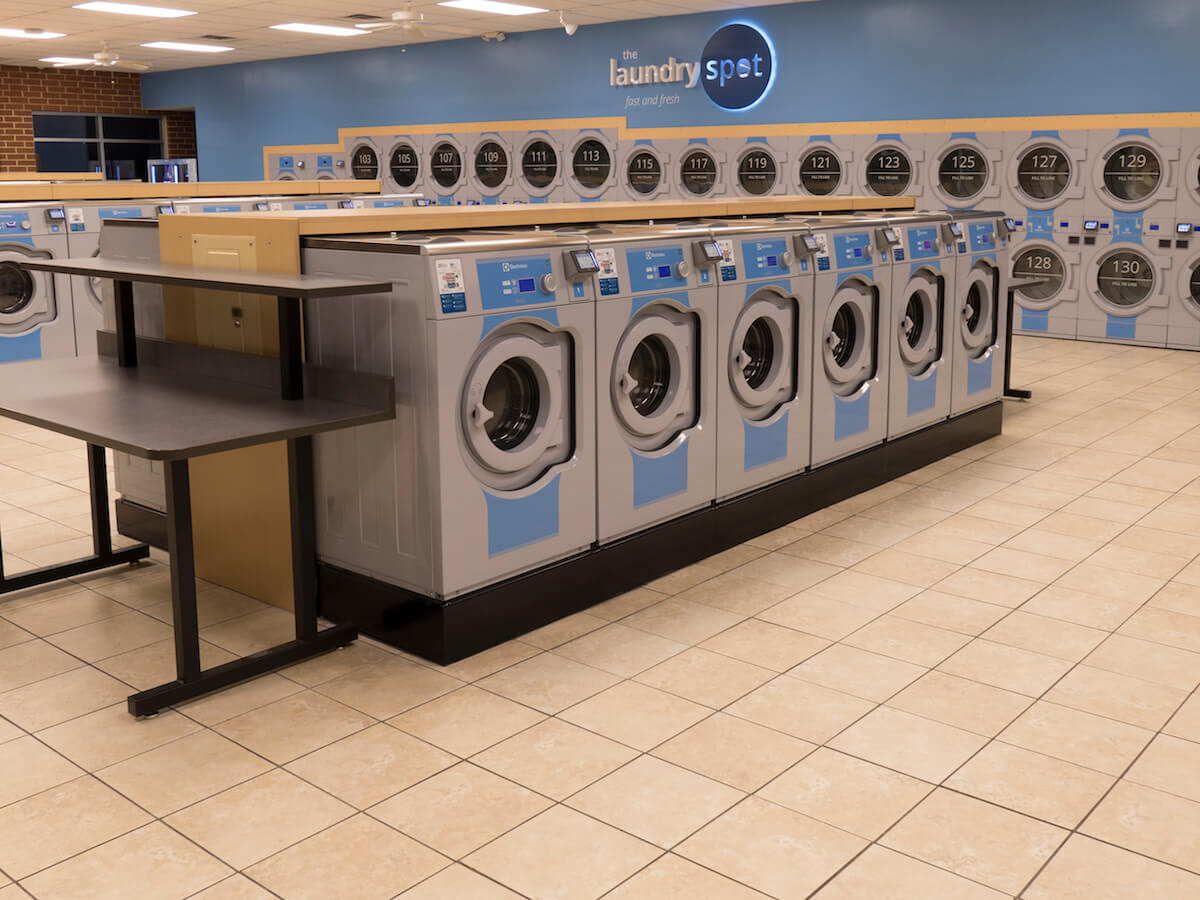 source: tplaundry.com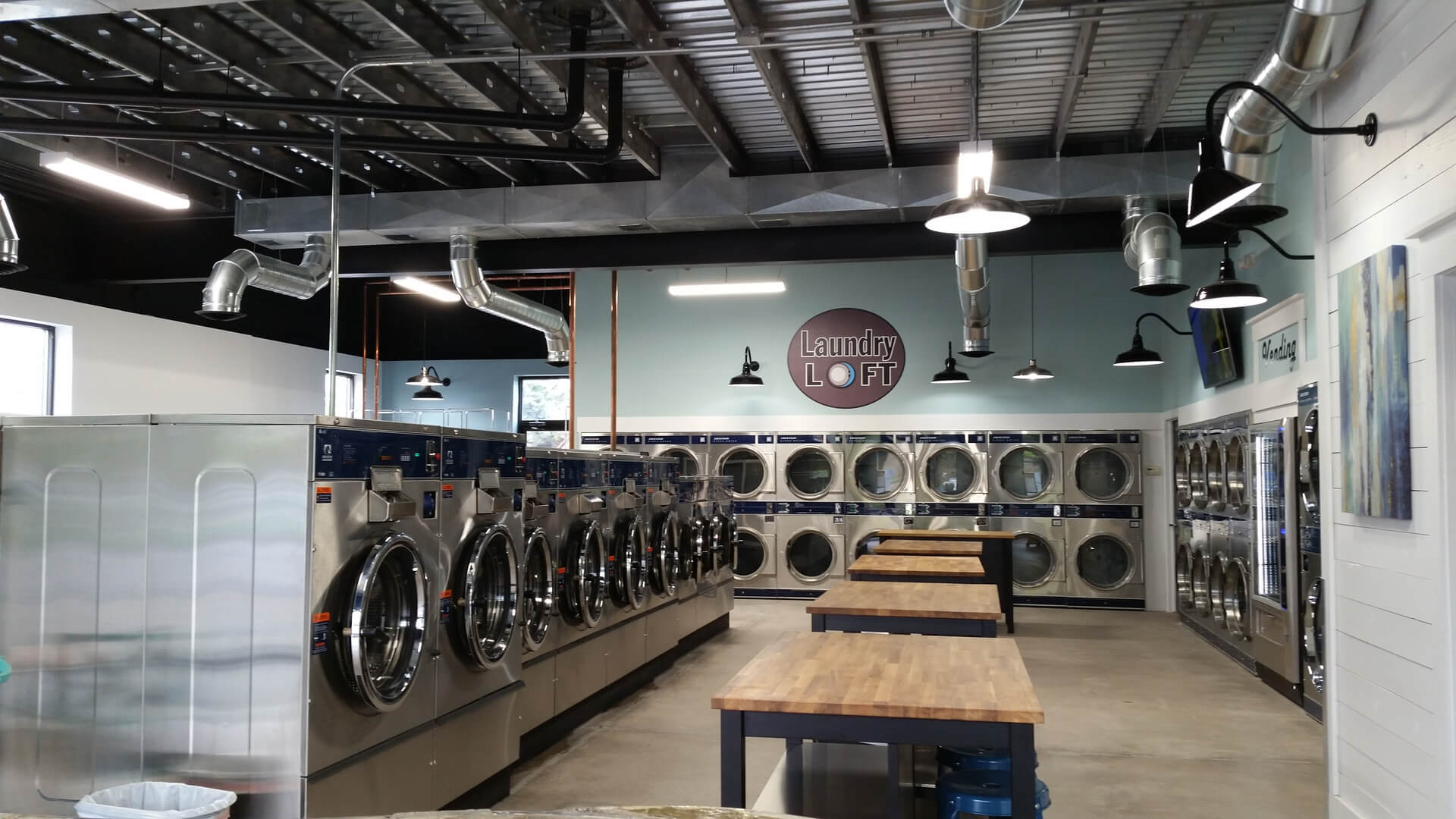 source: greeleylaundromat.com
You may choose the appropriate layout from these different interior designs but make sure to have few things that make it easy for users apart from the regular interiors such as taking care of proper and continuous electrical supply and water supply with appropriate drainage system. Gas supply and ducting requirements along with the proper sorting and storage area and sinks should also be taken care of.