When it comes to interior design, there are no rules. It's all about what makes you happy and what makes you feel comfortable in your own space. There are endless possibilities when it comes to colors, textures, and furniture choices. You can go traditional with classic furniture and colors or go for a more modern and eclectic look. No matter what your style, interior design can be fun and exciting. If you're looking for some luxury interior design ideas for your home, you've come to the right place. In this article, we'll be discussing some of the best ways to make your home look and feel luxurious. And keep in mind, if you're wanting to add a dollop of luxury to your home, be sure to search for the top interior design firms in Denver or your area. Let's get started.
Consider a Free-standing Bathtub With Marble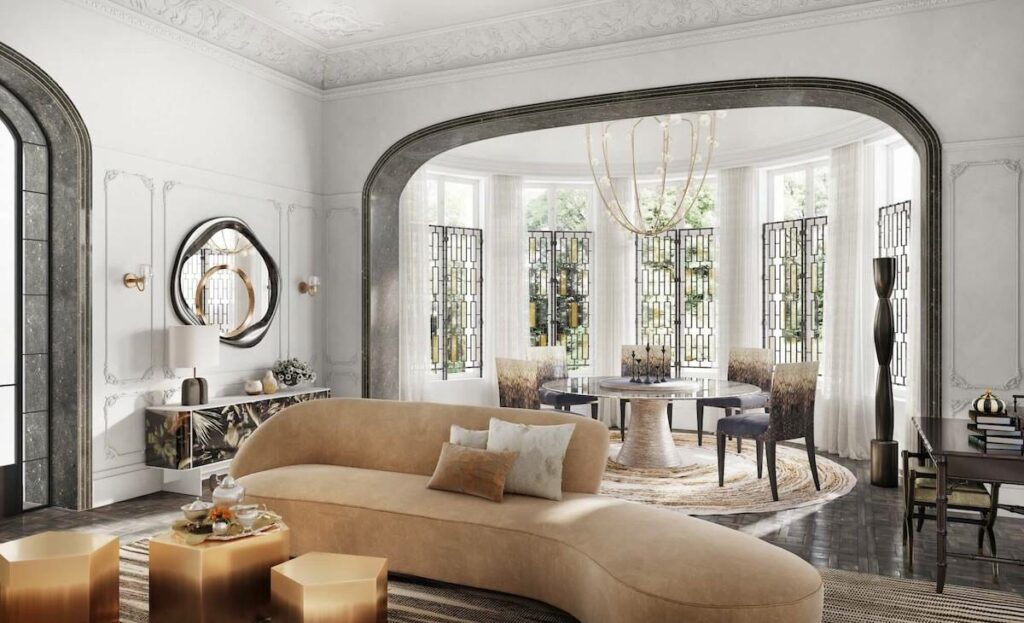 source: decorilla.com
Luxurious bathroom designs can be incorporated into any home. A centerpiece of a luxury bathroom is often a large free-standing bathtub, which is perfect for soaking and relaxing. Natural materials, such as marble and stone, can be used throughout the space to create a feeling of luxury and elegance. Floor-to-ceiling windows let in plenty of light and offer beautiful views, while high-end features like heated floors, towel warmers, and rainfall showerheads add an extra touch of luxury. If this sounds like a dream to you, consider Lux Bath for your upcoming renovation.
Create Balance With Symmetrical Furniture Placement
If you're looking to give your home a touch of luxury, one way to do so is by using symmetrical furniture placement. Symmetry can create balance in a space and make it feel more luxurious. When arranging your furniture, try to mirror each piece on either side of the room. This will help to draw the eye across the space and create a sense of order. If you have a large room, you can use two different styles of furniture to break up the symmetry and add interest. Just be sure that everything is evenly spaced out so that the effect remains balanced.
Use Luxury Accessories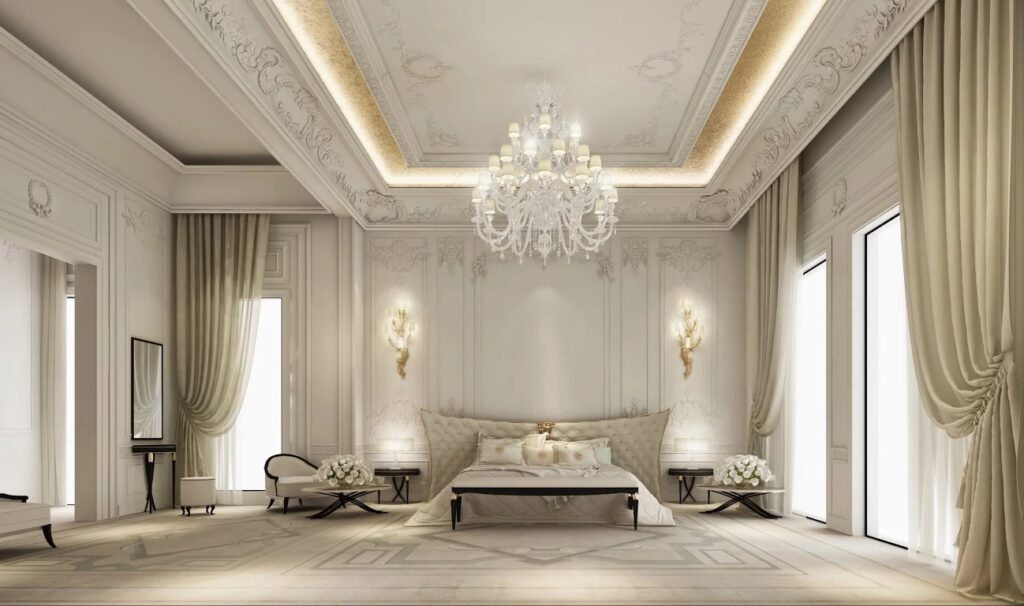 source: pinterest.com
When it comes to luxury interior design, there are certain accessories that will help complete the look. Chandeliers and sconces are a great way to add light and elegance, while area rugs can add a touch of color and comfort. Furniture upholstery in luxurious fabrics like silk or velvet can also give your space an extra level of sophistication, as can window treatments with heavy drapery fabric. If you want to really go all out, consider adding some gold or silver accents to your décors, such as vases, lamps, or even picture frames. With the right accessories, you can turn any ordinary room into a luxurious oasis for relaxation and rejuvenation.
Layer Different Lighting Types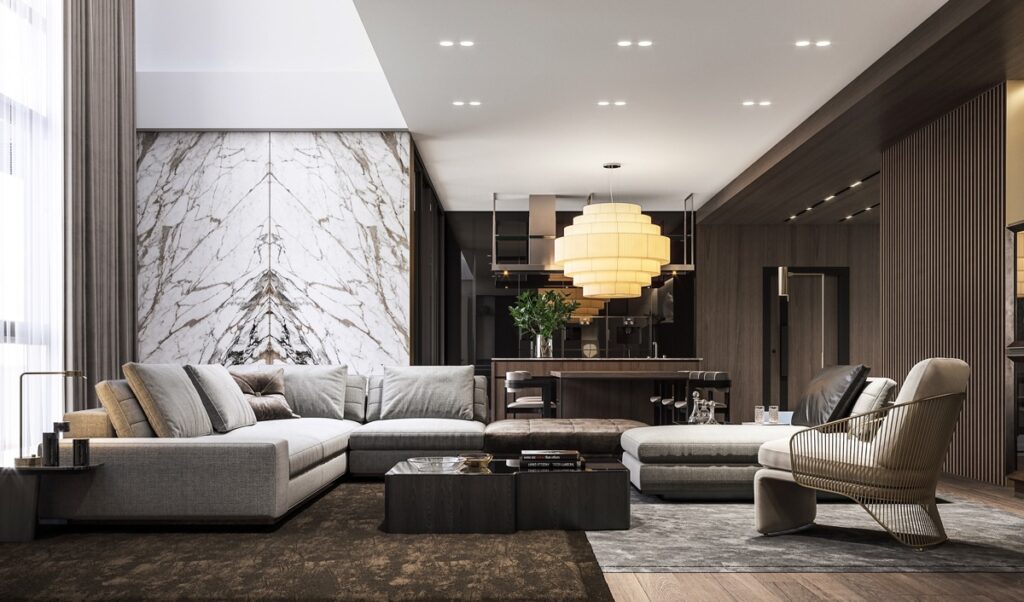 source: home-designing.com
There are many ways to use light to set the mood in a room. You can layer different types of lighting to create an effect that is both functional and aesthetically pleasing. Ambient light from a ceiling fixture or wall sconces can provide general illumination, while task lights can be directed at specific areas like a reading nook or workstation. Accent lights can be used to highlight key features in the room, like a beautiful painting or a fireplace.
You can also use color to influence the mood of a space. Warmer colors like yellow and orange create a cheerful atmosphere, while cooler colors like blue and green are more relaxing. Experiment with different combinations of light and color until you find what works best for you. With just a few simple changes, you can turn your home into a luxurious oasis where you can relax and escape from the everyday stress of life.
Overall, luxury interior design can make your home more comfortable, stylish, and even more valuable. By incorporating these ideas into your home, you can create a luxurious and inviting space that you and your family can enjoy for years to come.