Christmas is right here and the first thing done by everyone is getting all set to decorate the living room and porch in their unique way with lights and garlands and many more. But between all these decorations, do not miss out on your windows as you have no idea about how beautiful window décor can complement the other decorations. Visit The Architecture Designs to get the best window light decoration ideas.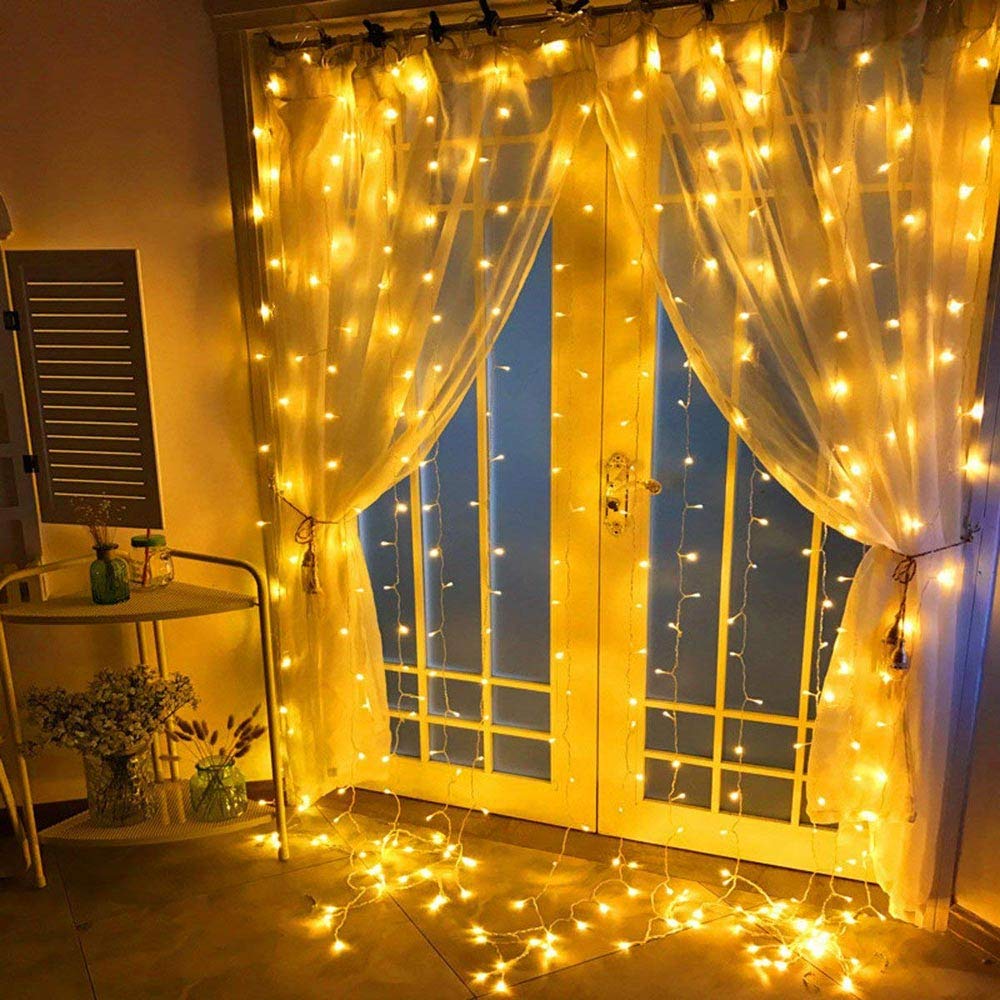 source: amazon.com
What is more Christmassy and classic than garlands and bow? This classic design will make your décor more beautiful. Cover the whole window border with thigh lush green garland and tie the window with a huge bow and small wreath. Sang small red bows at the corner and arrange icicle or string lights all the way over the garland to give beautiful and colorful décor.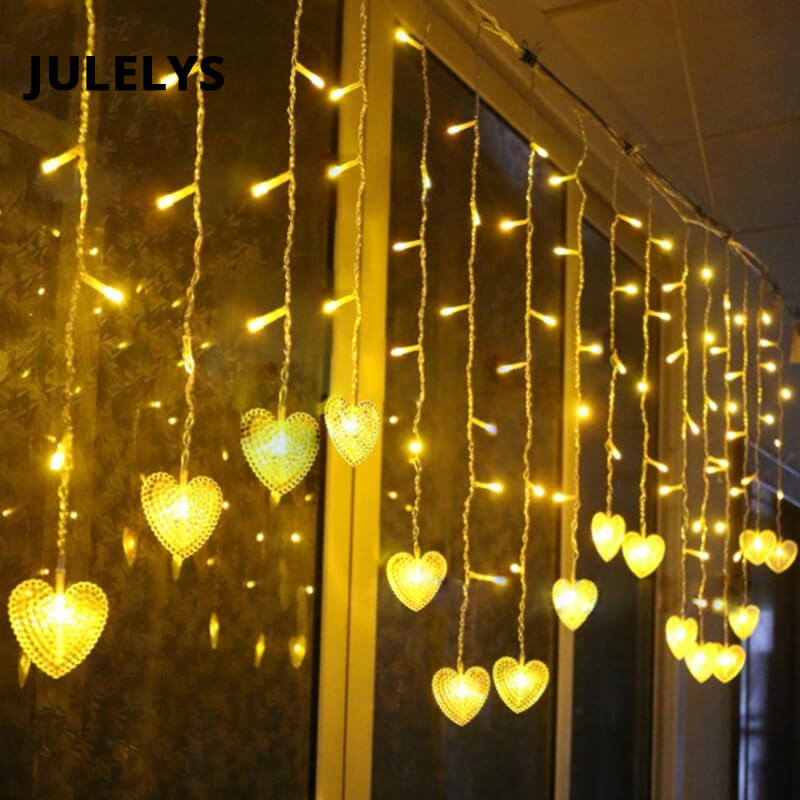 source: aliexpress.com
Let's start with a simple yet beautiful and elegant window light décor. Nothing is more charming than simplicity. Decorate your window with golden fairy lights. Give it a special effect to your window Hang some fairy light strings on the curtain. You can also use these lights to decorate the windows not only indoors but also outdoors. You can have these lights fall through the windows to the floor or can hang the lights in different variations and at the bottom have a small heart-shaped cute light.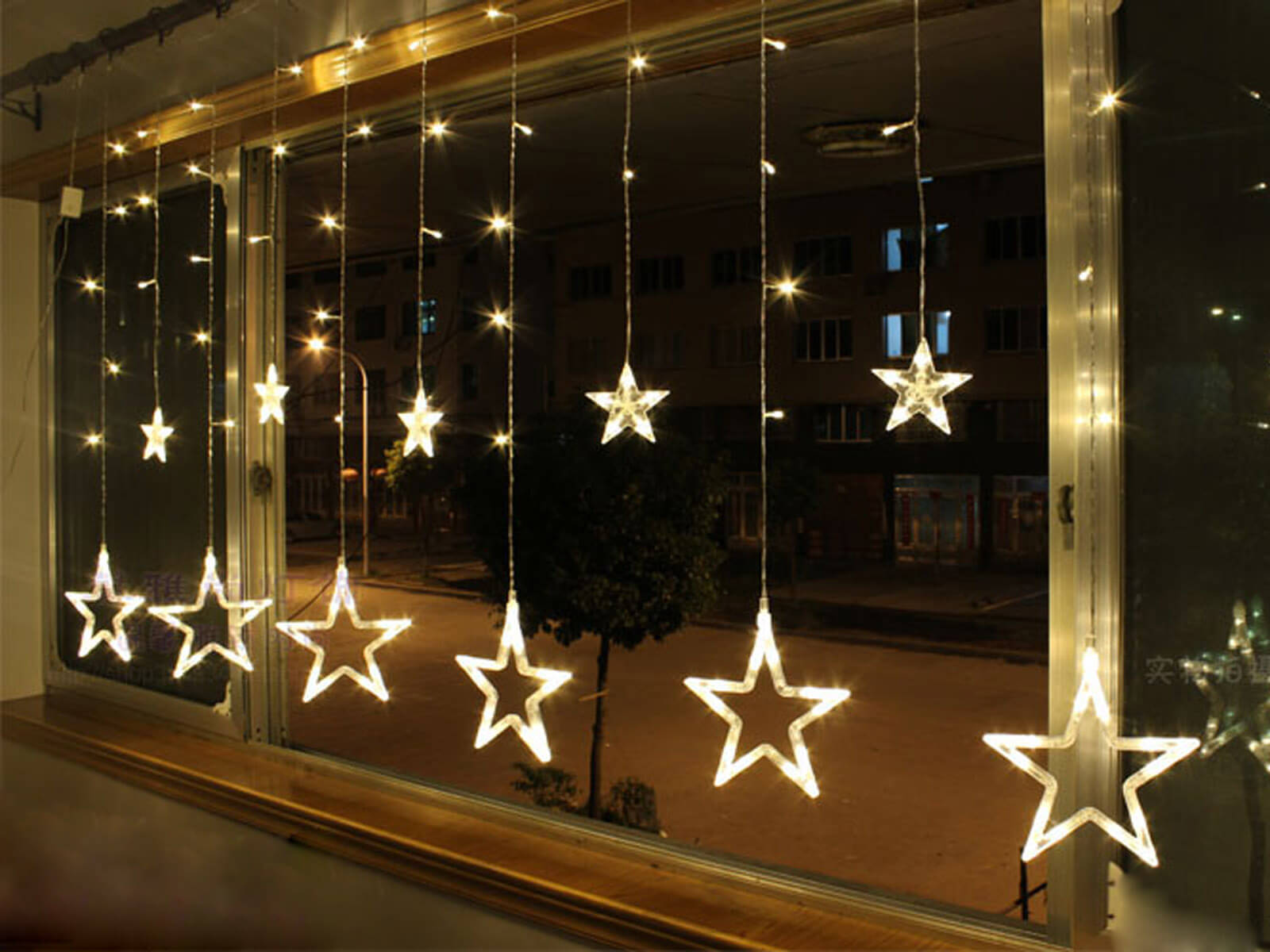 source: triachnid.com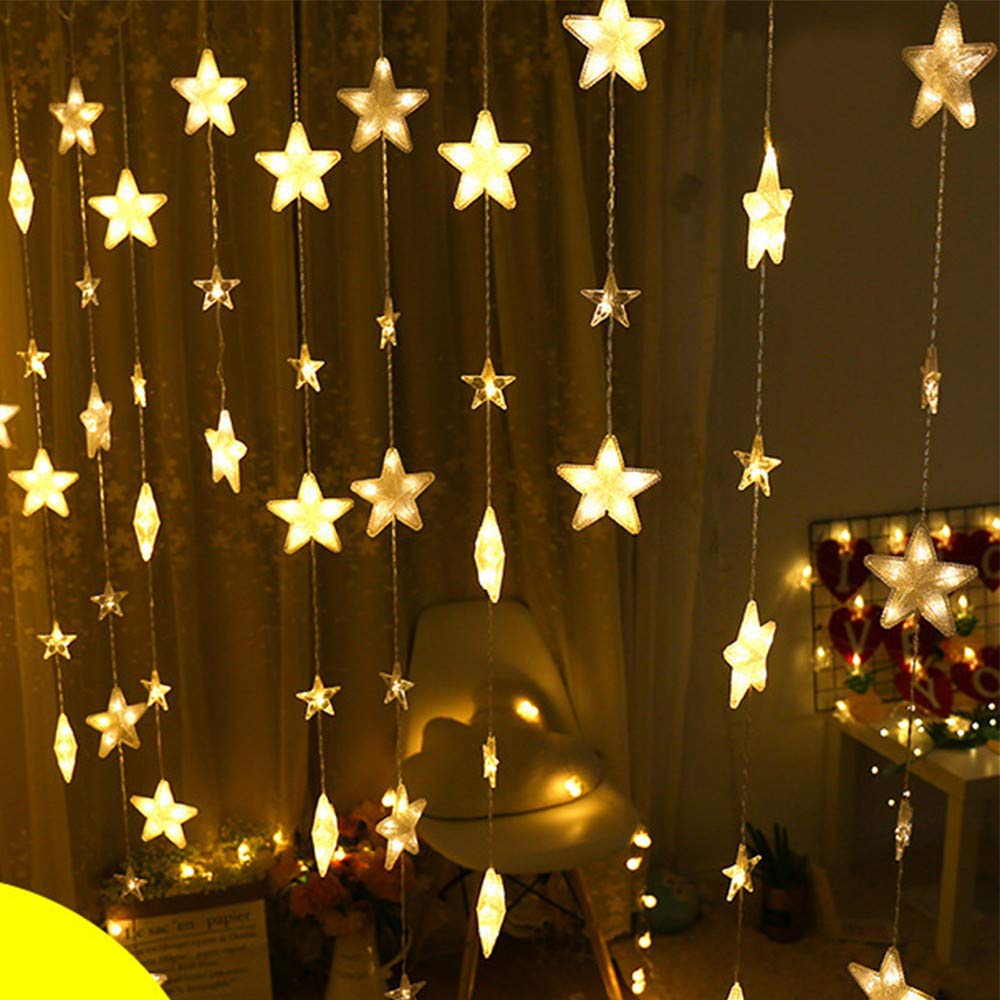 source: amazon.com
What is beyond stunning? – The stars. Hang some star lights and this will brighten up your house like none other light. Make sure you purchase the lights that are energy-saving ones. Also, if you are going for start lights, try not to put on curtains because the reflection of these lights into the glass windows will create a dreamy effect you won't have imagined!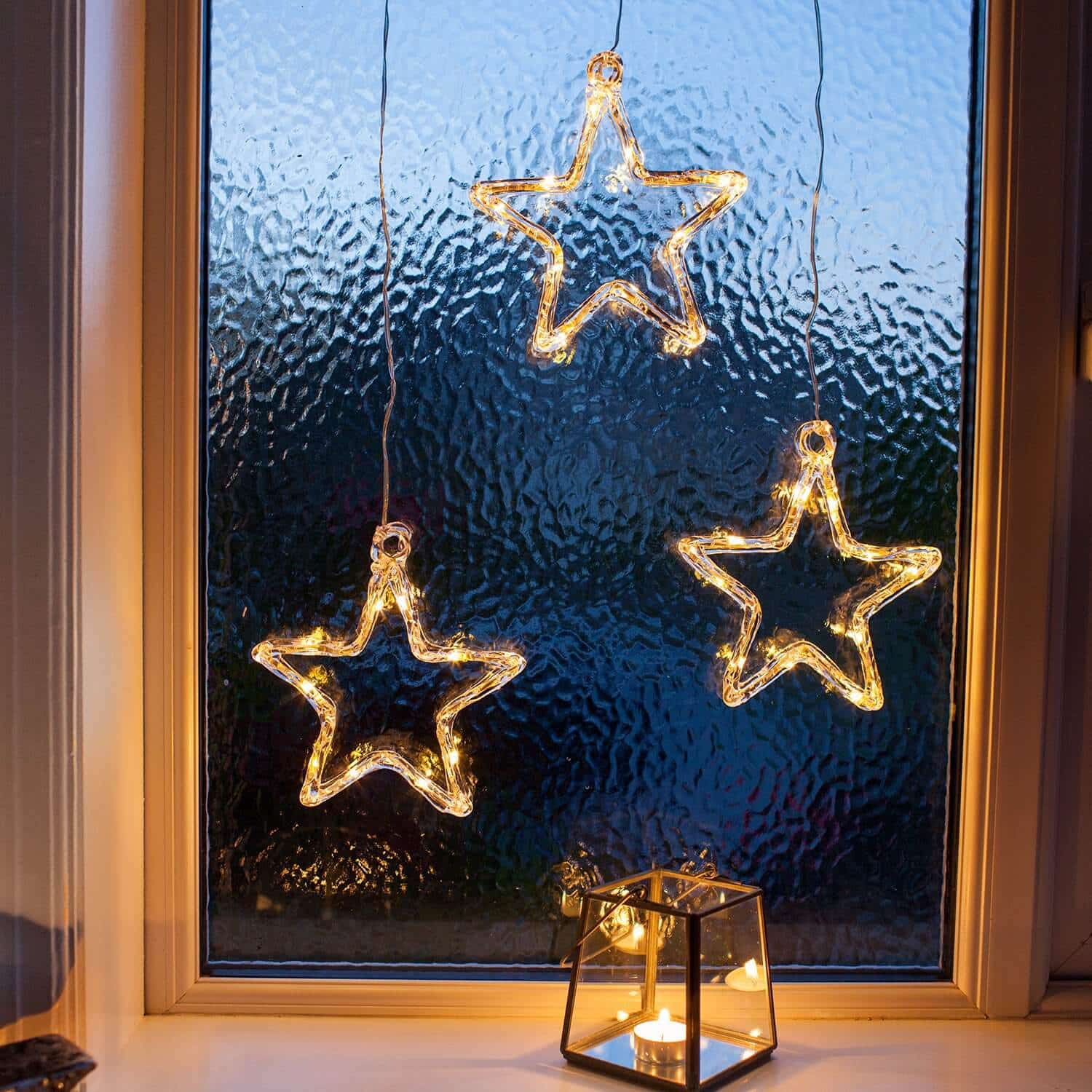 source: amazon.com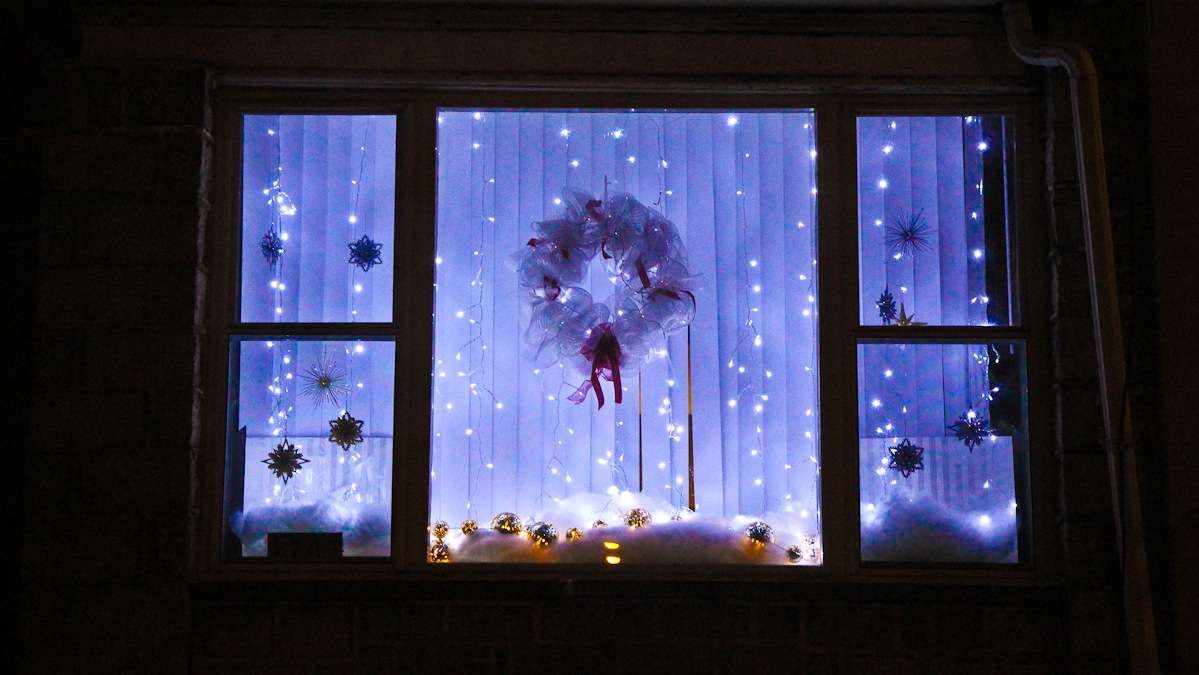 source: whyy.org
For more attractive decor with star lights, try to put on stars with different shapes and sizes with different kinds of strings attached to them. Also, complement the star lights by arranging small lanterns and candles to get the perfect golden glow.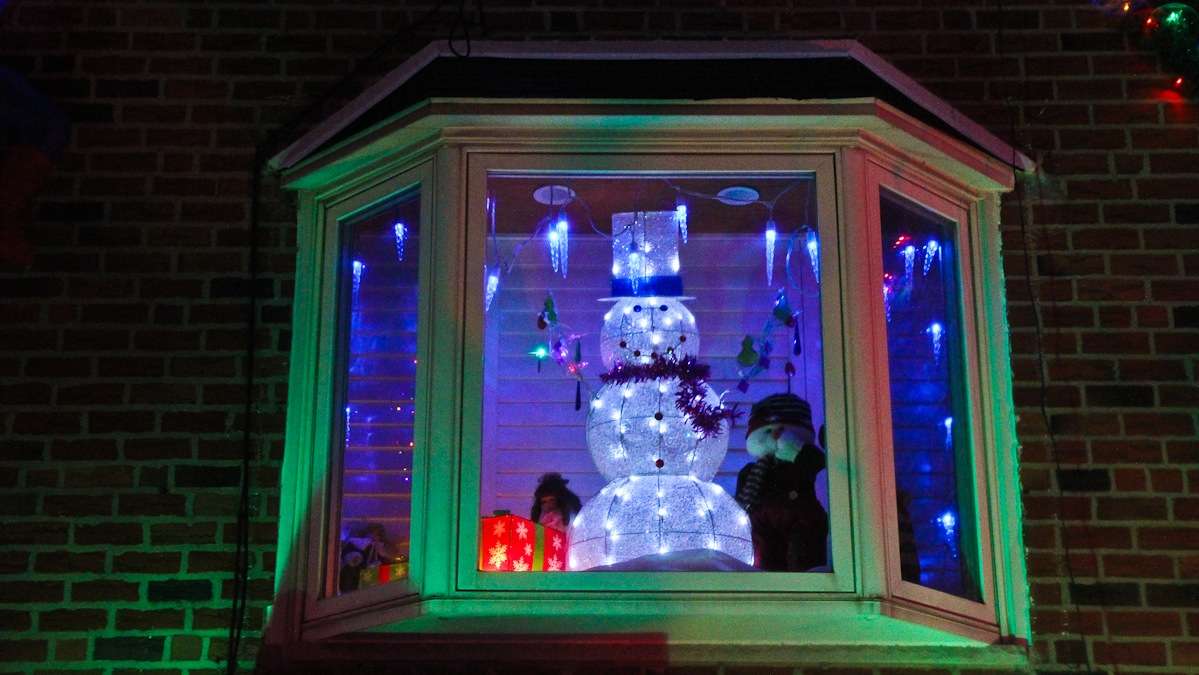 source: whyy.org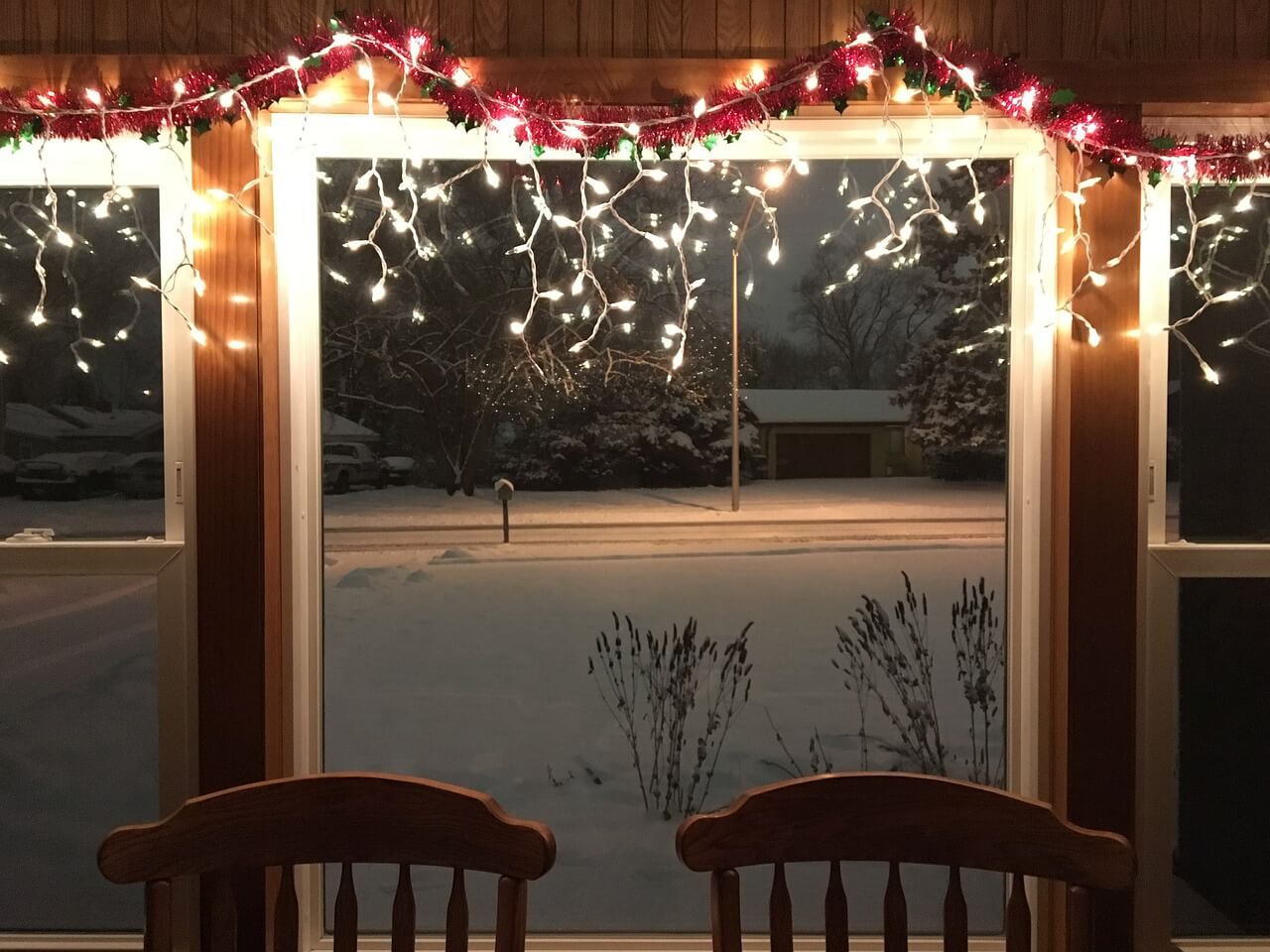 source: needpix.com
Want your window look more heavenly from outdoors? Here is an idea. Give your window a snowy heavenly look by arranging a lot of cotton and faux snow in the bottom and hang a beautiful white furry wreath. Hang some small sparkling silver stars and snowflakes to complete the décor. The light purple and white effect in the dark will make your guests wanting to stay there forever.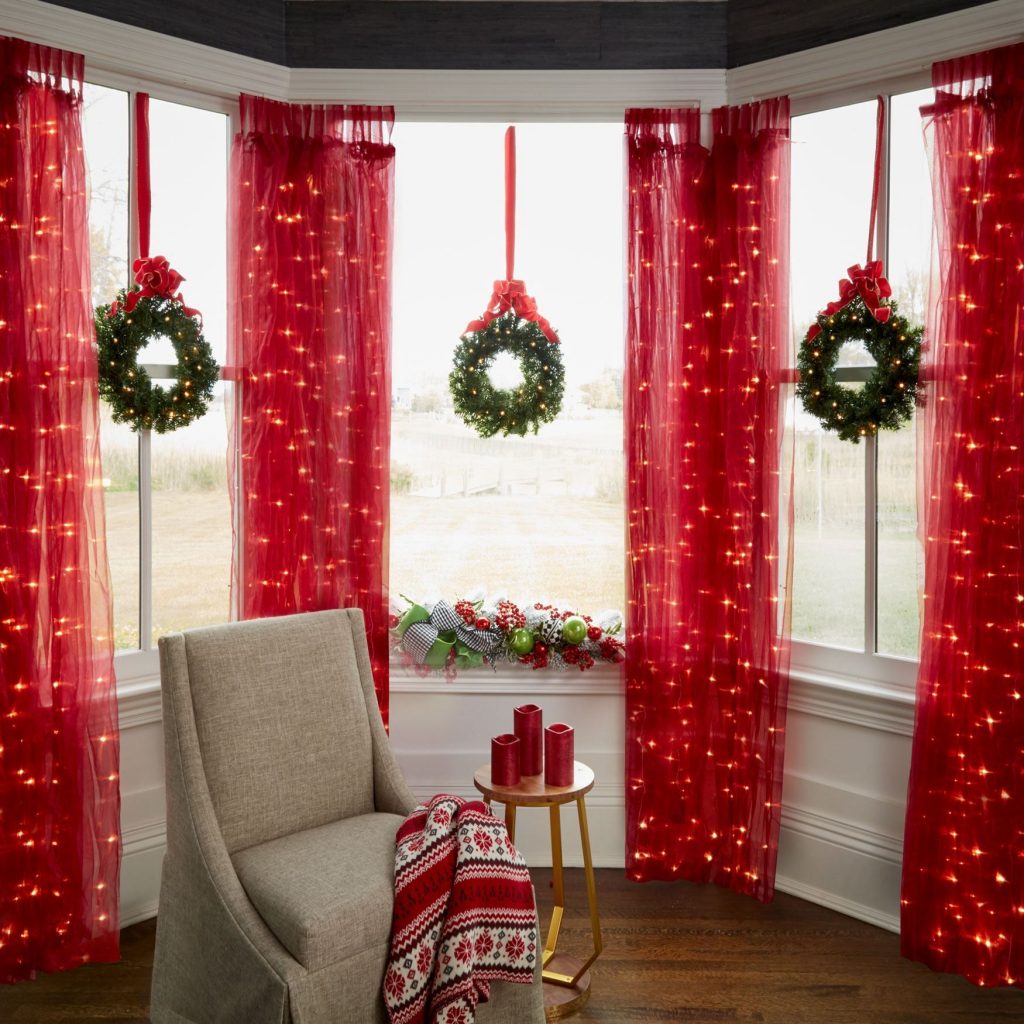 source: christmas.365greetings.com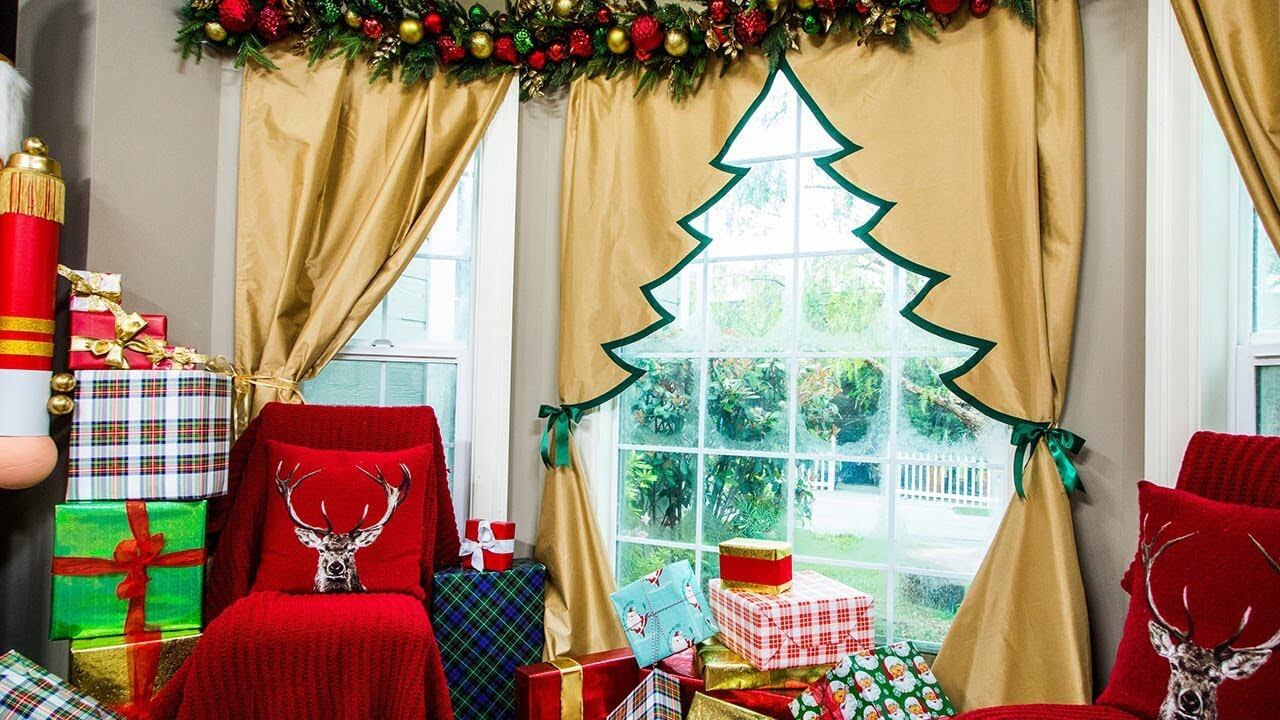 source: youtube.com
Arrange a more beautiful display on the window sill instead of the wreath and go for a giant snowman prepared from huge semi-transparent baubles or glass balls and arrange white light all around it. Also to add color to the décor arrange some gifts and soft toys near the snowman. It looks so real in the dark that it feels your snowman will start walking out of your window.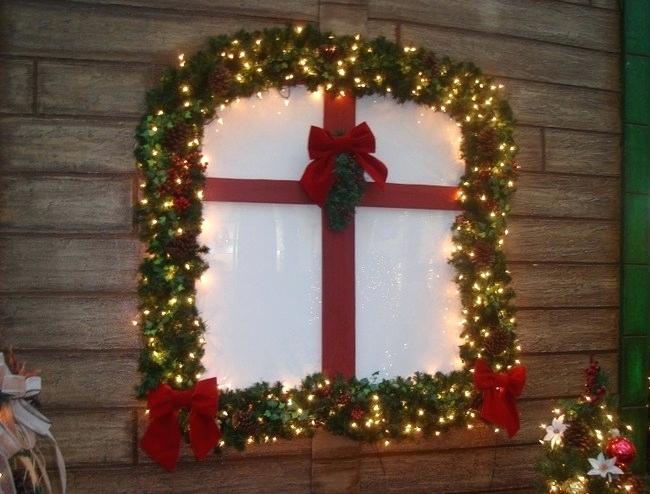 source: espressomess.com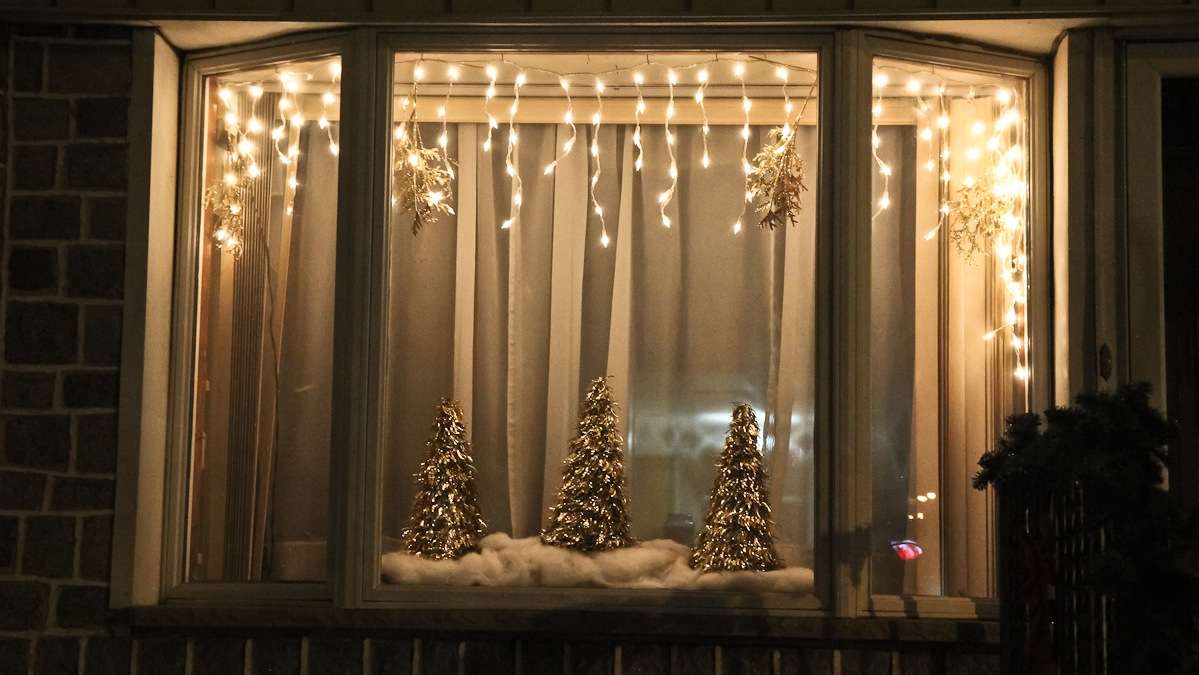 source: whyy.org
Hands down the most beautiful and the most appropriate and radiant window decoration. Talking of Christmas and not going with the red theme seems to be the next to impossible. Give this beautiful look to your windows by weaving the red curtains with golden string lights and illuminated wreaths. Decorate the green wreaths with a red bow and place a garland with baubles at the window seal.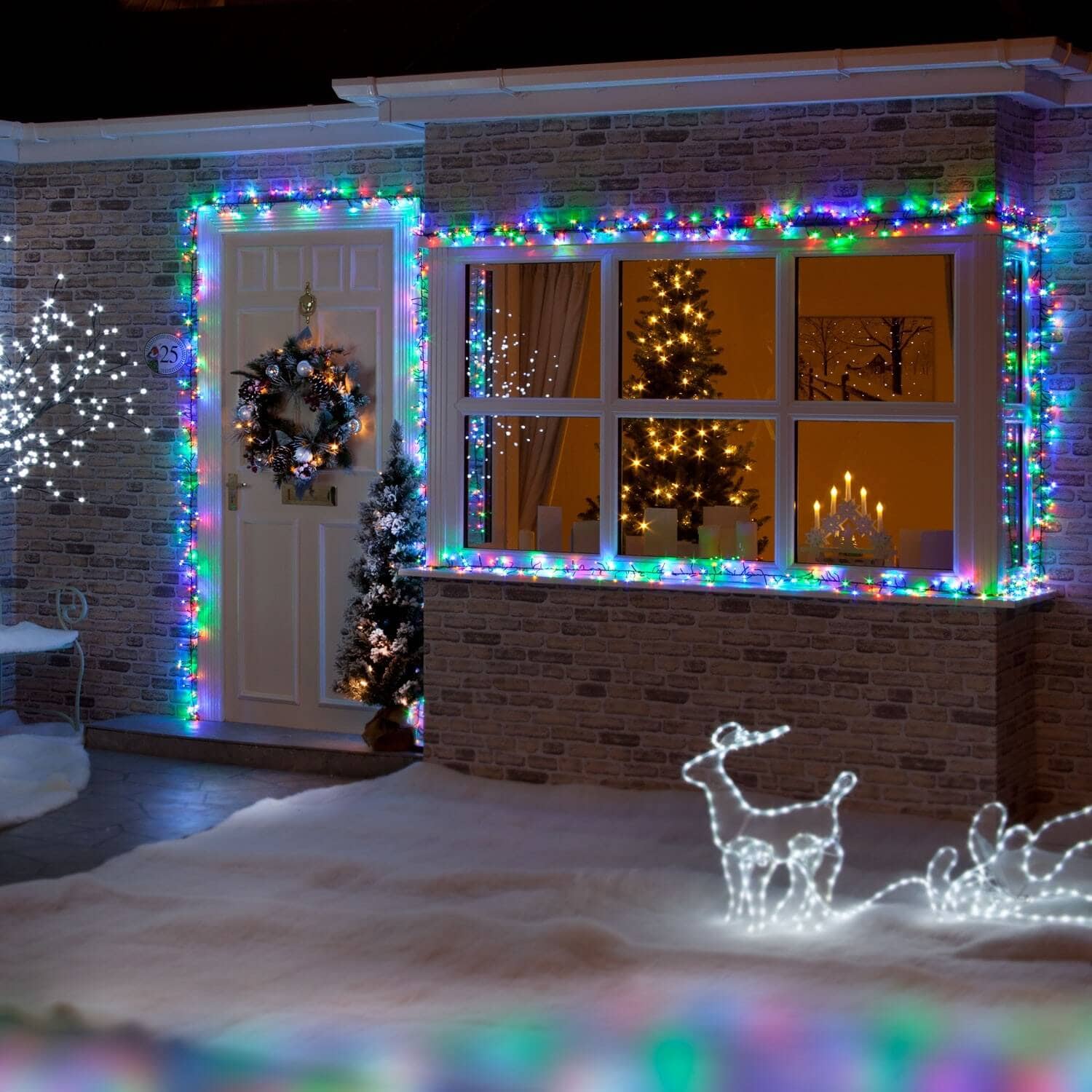 source: ouwwoensel.nl
There is nothing wrong with going simple and subtle with your décor. Arrange display on the window with beautiful small Christmas trees covered with faux snow and cotton and on the sides of the window arrange some branches to give a natural look. Hang string lights on the top of the window to brighten up your simple but elegant display.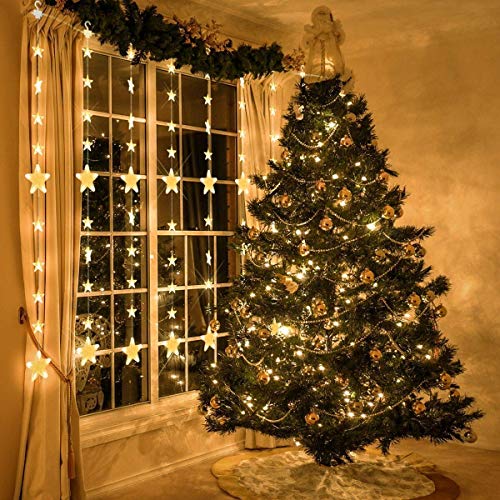 source: amazon.co.uk
You may also like to know about  Most Beautiful Home Entrance Decoration Ideas For Christmas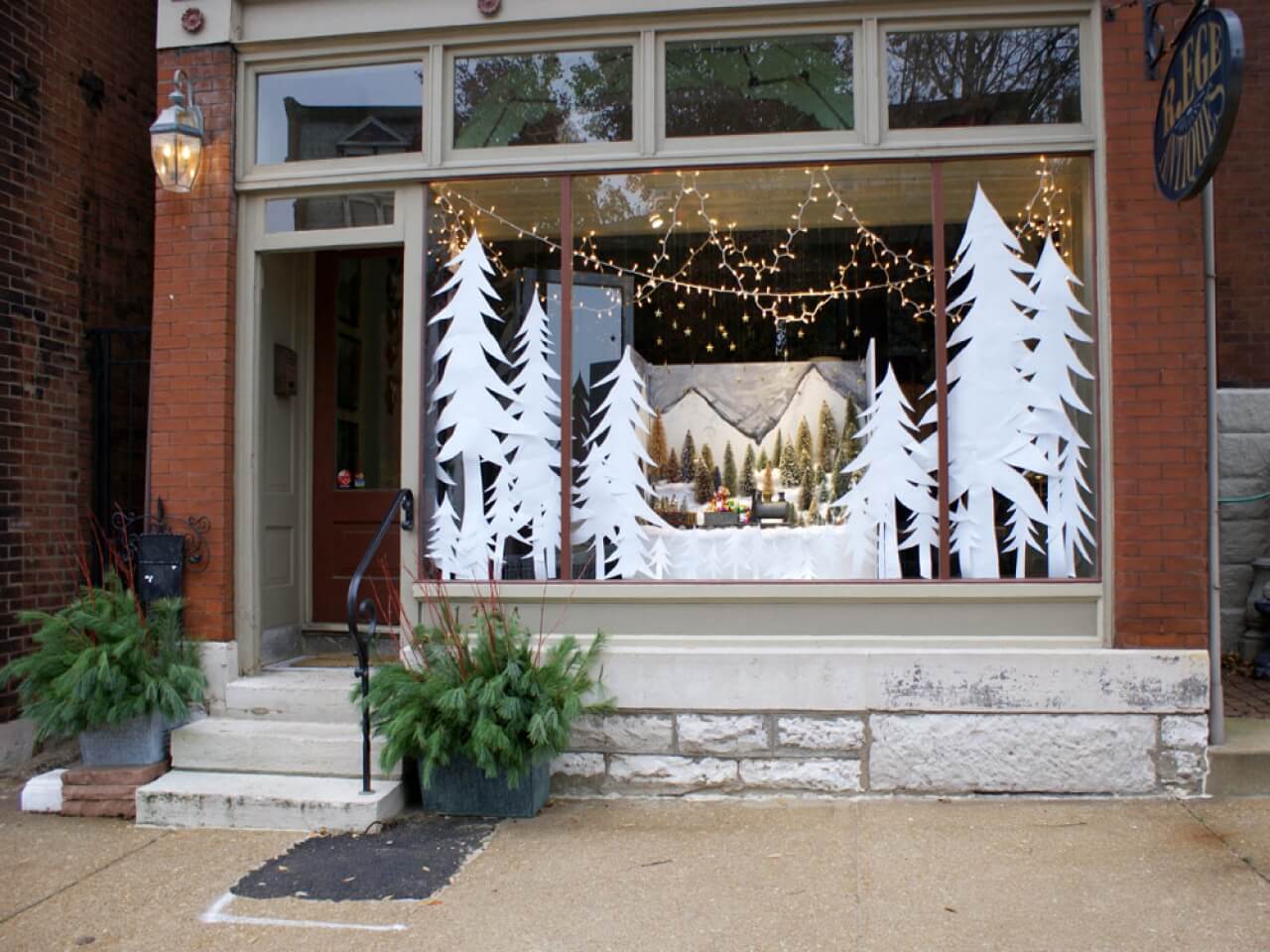 source: badboybluesband.com
It is not always necessary to go for simple decor. This Christmas, go for grand and extraordinary decoration by decorating the window with a multicolored string of fairy lights. Decorate the window as well as the door with these lights and keep a small Christmas tree by the side and under the window go for some shiny reindeers or Santa.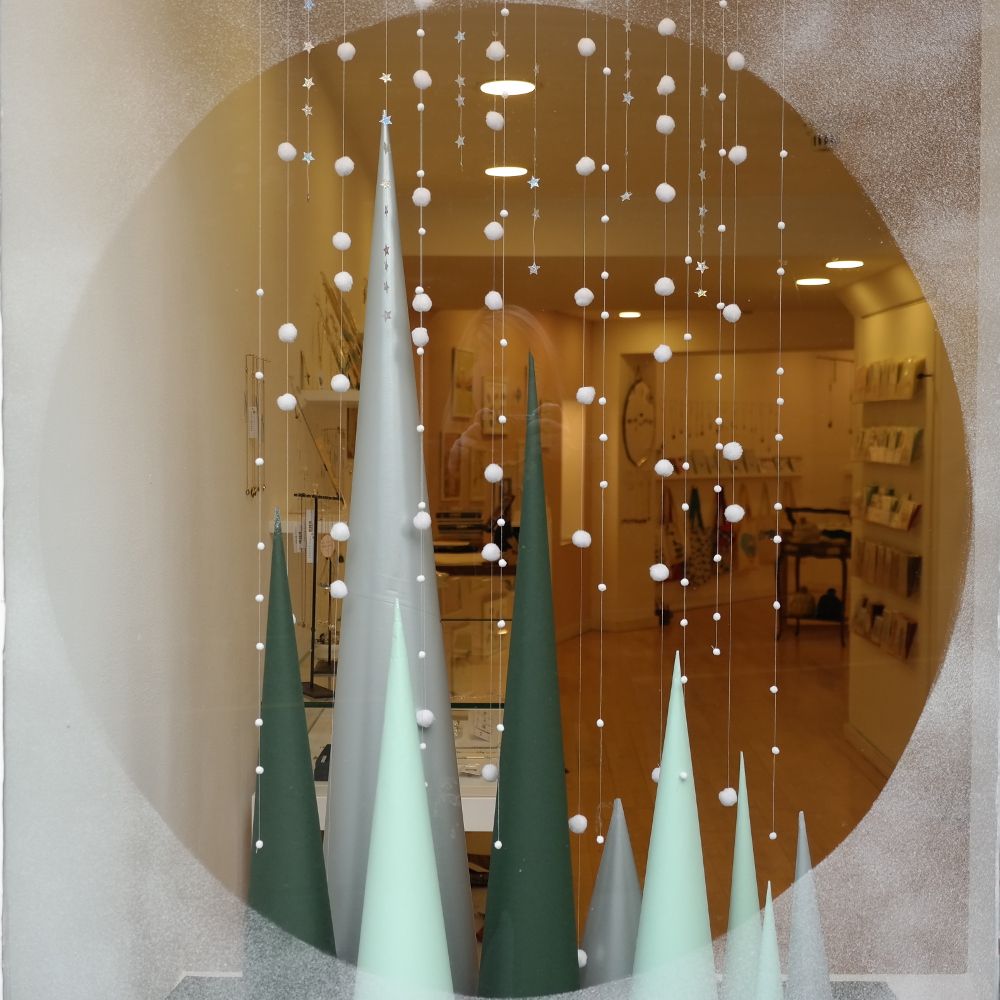 source: pinterest.com
Don't want to over-do anything? Just have a simple decoration by cutting pine tree shapes from white cardboard paper and stick them on the window. Arrange miniature bulbs or string lights at the top and a small Christmas display in the middle of the paper trees. Add some snowflakes to give a snowy effect.