Kitchen Island is considered by many as a "must-have" thing in your kitchen because of its multi-purpose use and ease for functioning. It is used for multiple purposes such as cooking, storage, serving meals and sometimes washing. Here are some stunning kitchen Island design ideas on The Architecture Designs.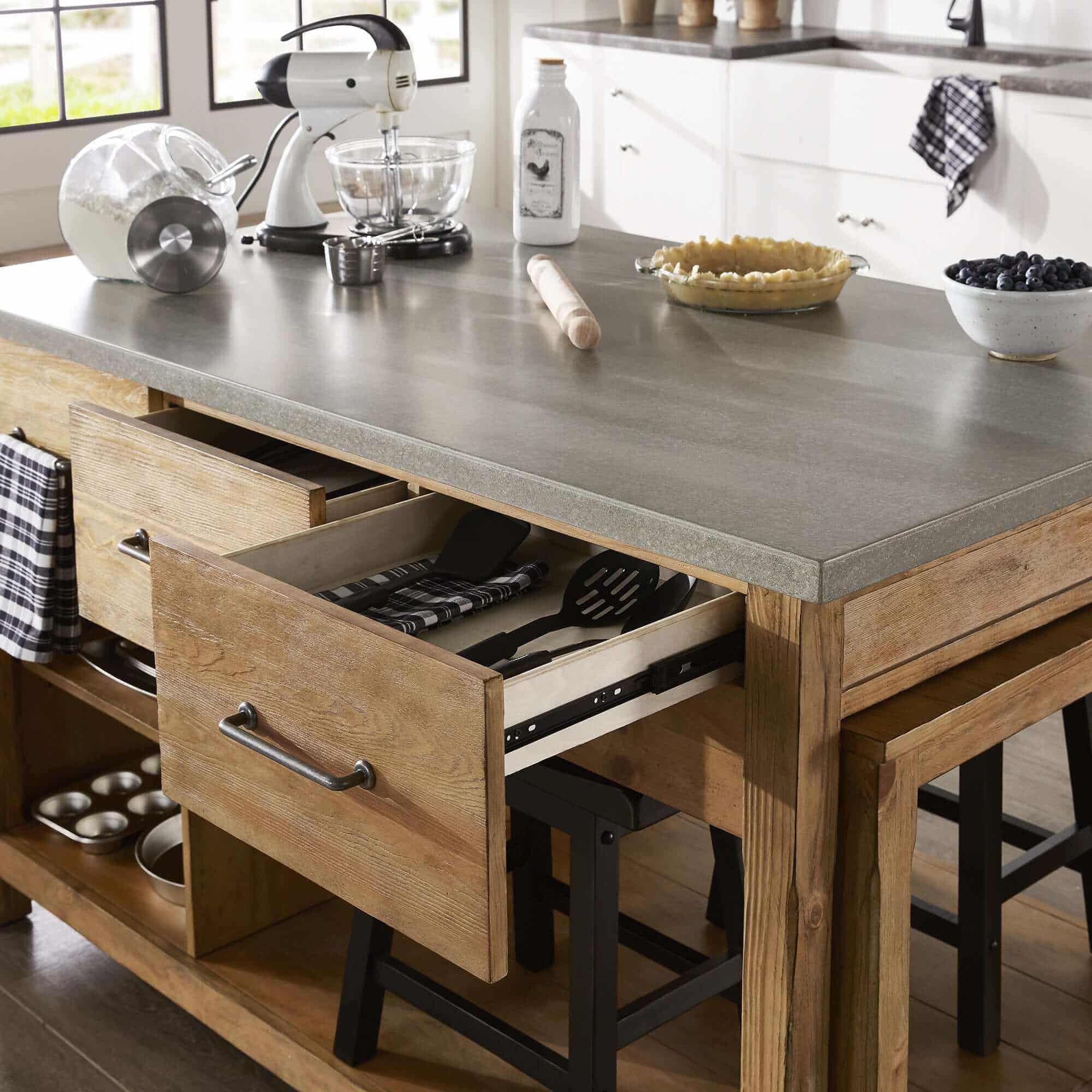 source: overstock.com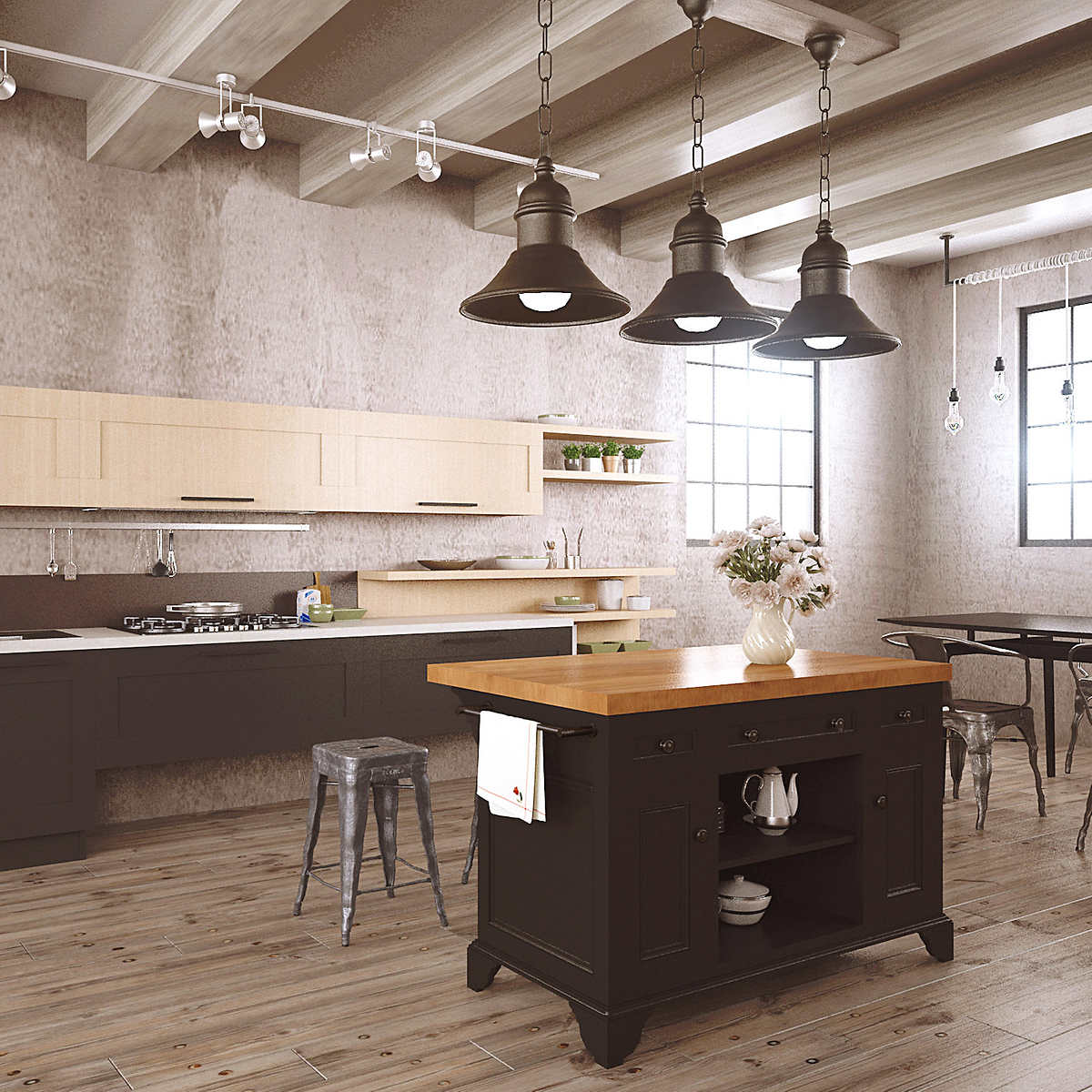 source: costco.com
If nothing more, go for a wooden Island by creating open storage to it. Add some small drawers to it to store small kitchen accessories and open storage for storing pan, bowls and other larger utensils. You can also add one or two stools that can also be arranged beneath the Island and can be easily pulled out as and when needed.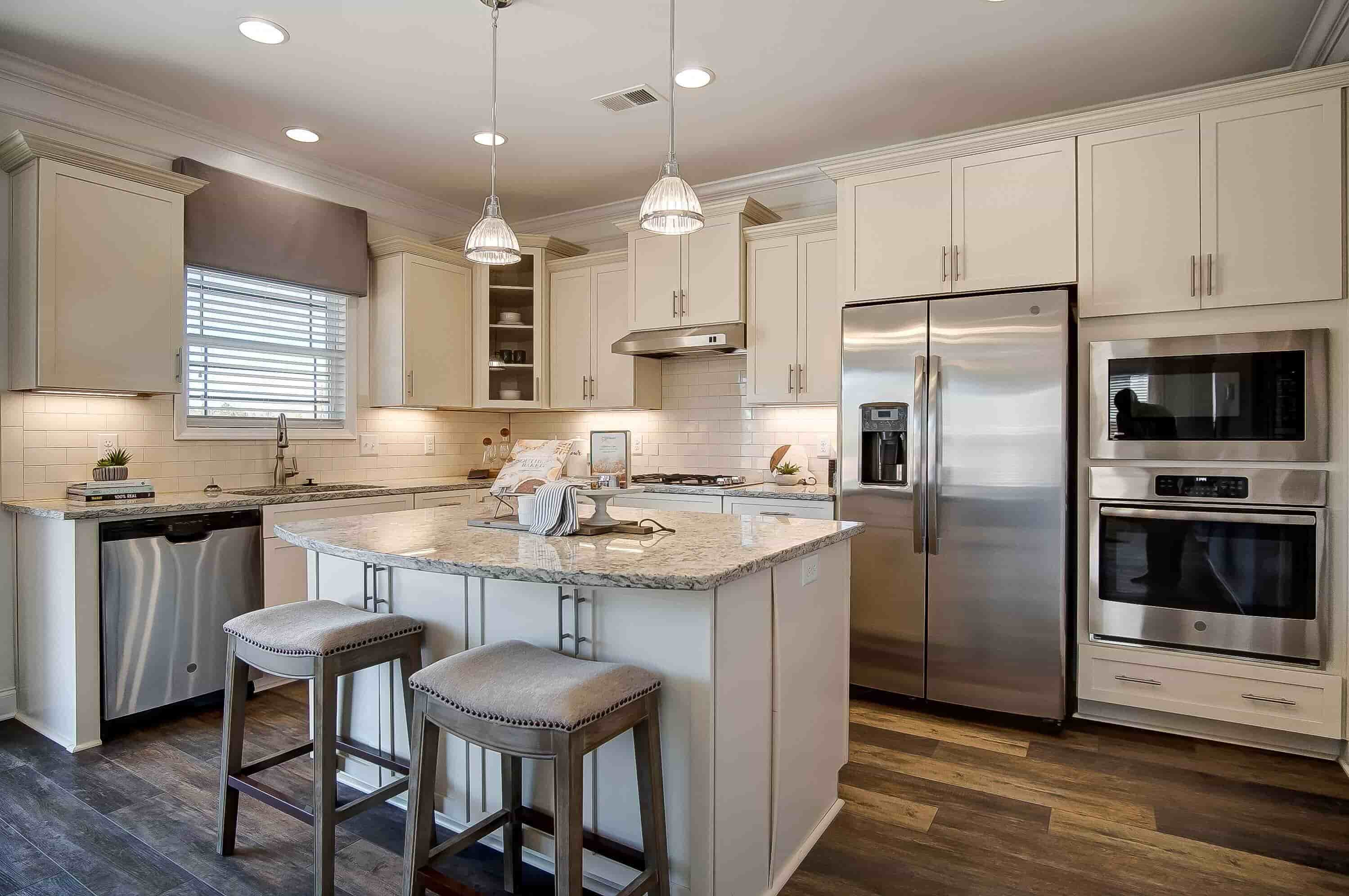 source: eastwoodhomes.com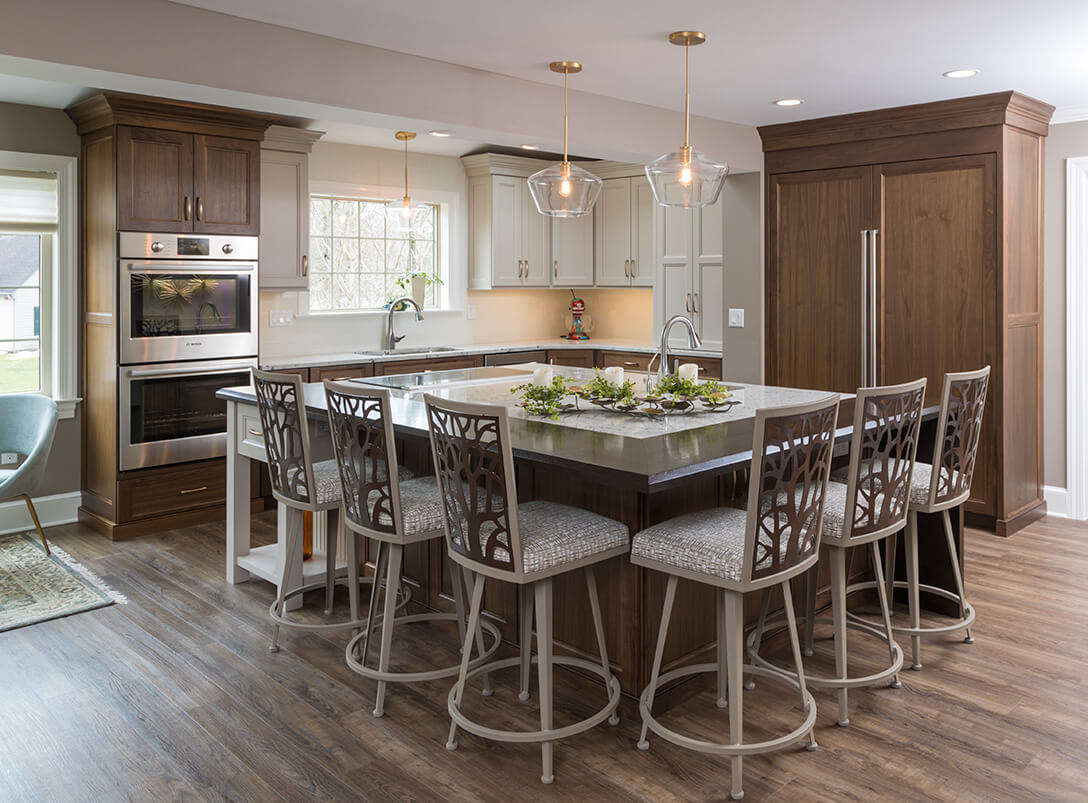 source: choicewd.com
If you do not have much space, go for a cute but polished all-white Island with small stools to use the space for cooking as well as the dining area. Complement the design with your kitchen décor to go all monochromatic with white and silver. Add wall hanging small lights to support the lighting.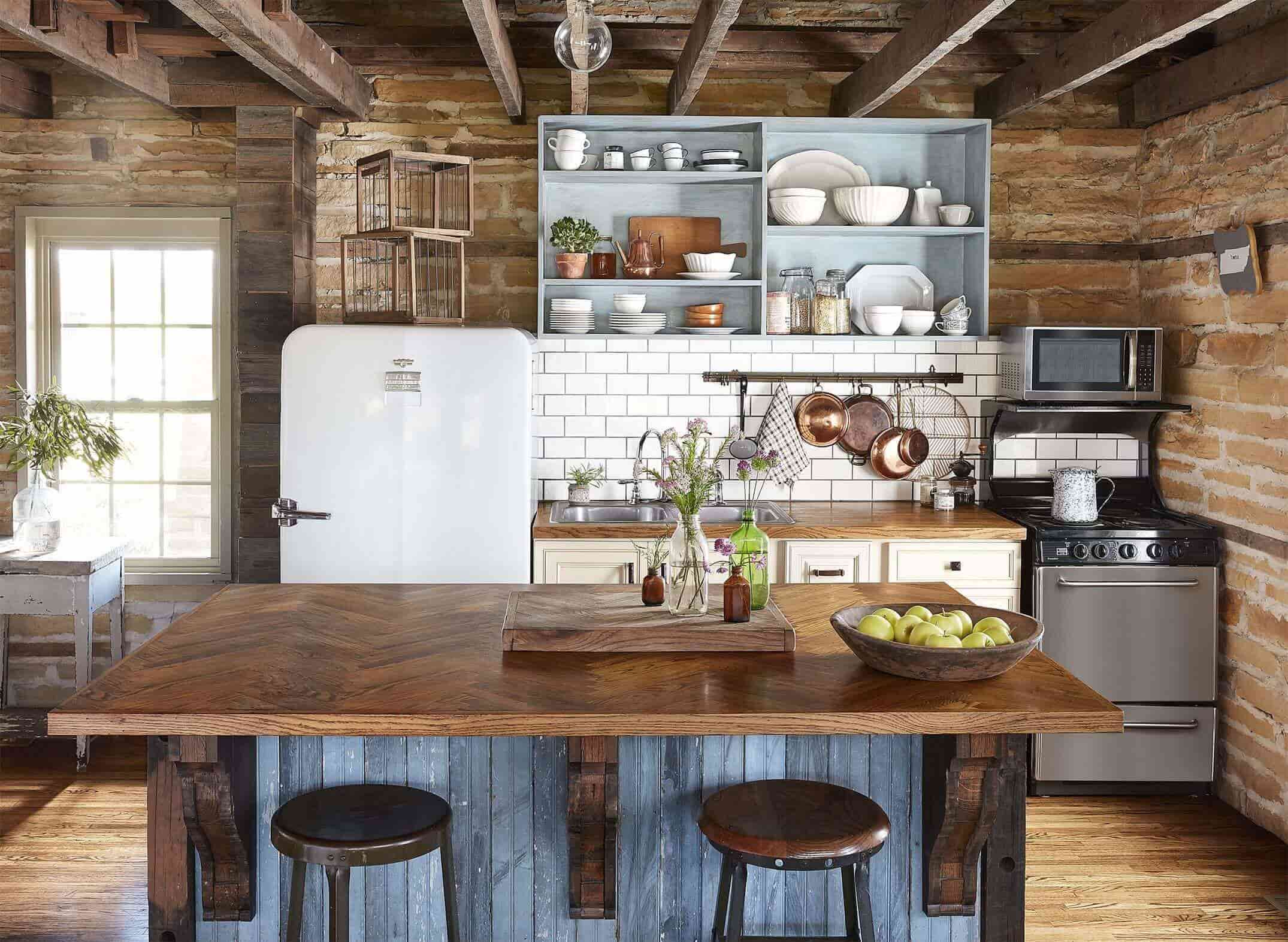 source: countryliving.com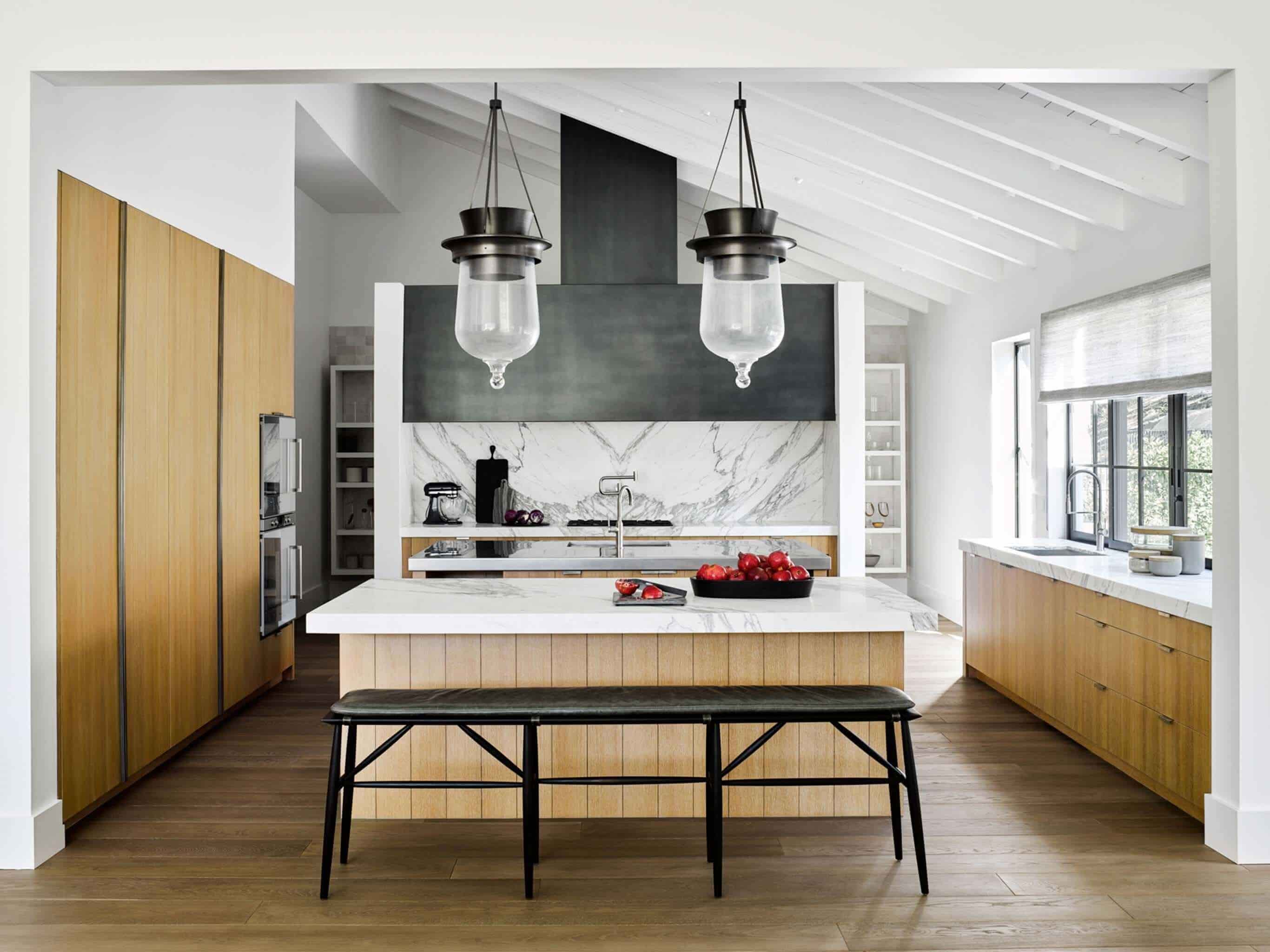 source: housebeautiful.com
The other way is to go for a massive island that spreads throughout the kitchen. For a foodie, this place needs to be as huge as possible if it is to be used as a dining place more than a cooking place. This includes built-in storage space, a prep sink, a trash pullout, and a generously sized butcher-block top. Up to six chairs fit around the island so to make it perfect for dining. Also, this is ideal for those who have kids so that while they are cooking they can keep an eye on them.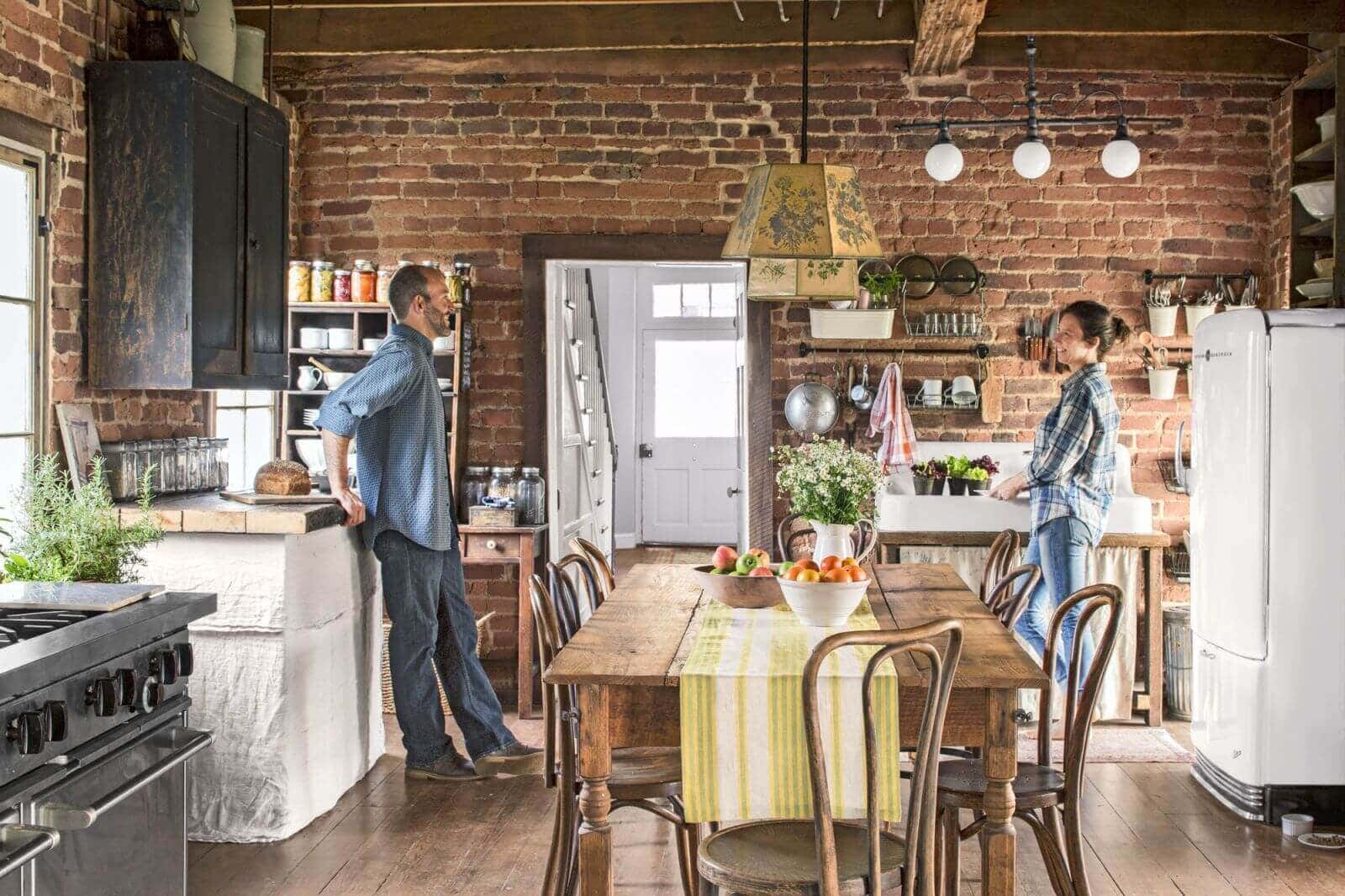 source: pinterest.com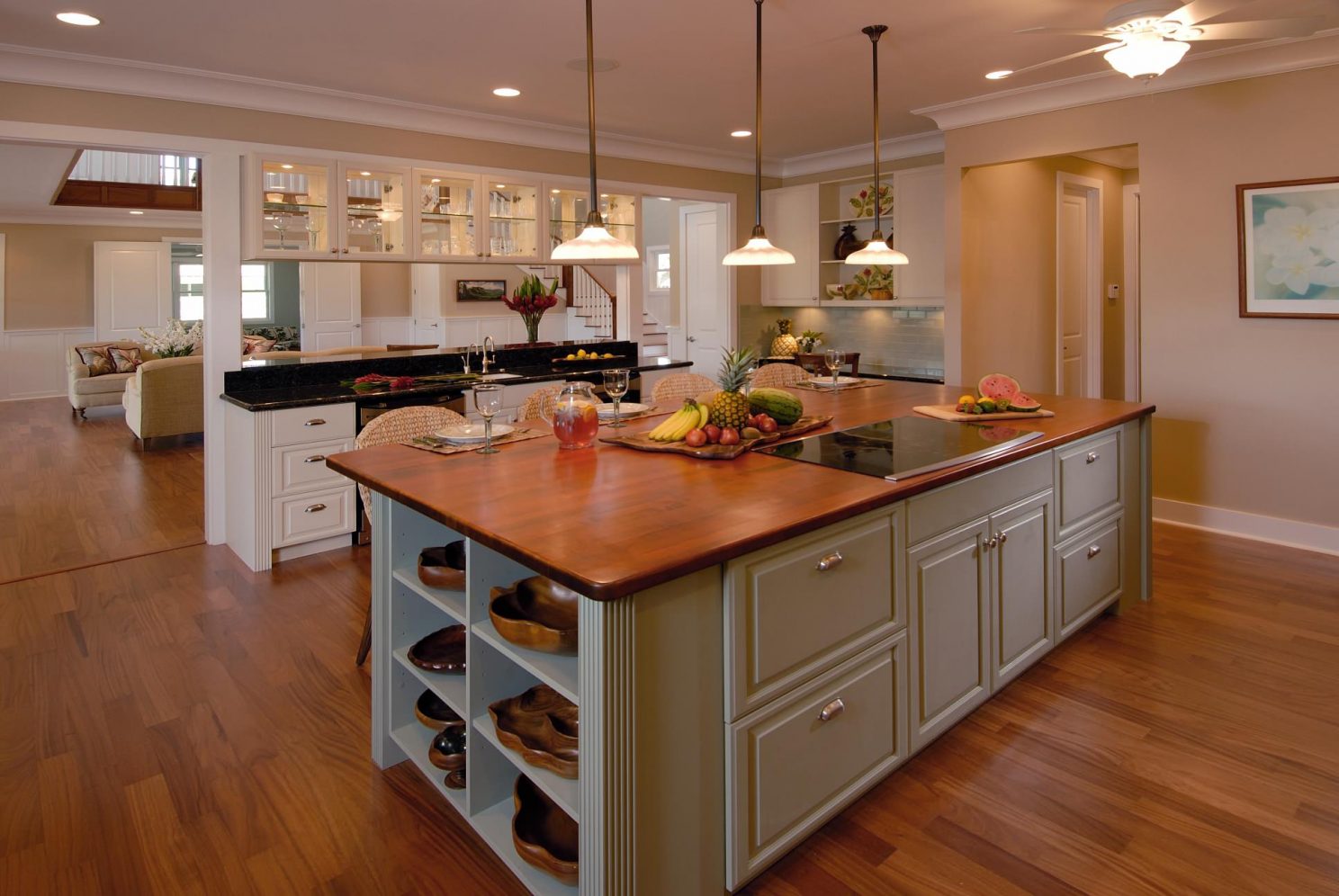 source: kitchenislandco.com
Although being a modern design, this style with a wooden background brings the old world character. Go for an island that features a rich walnut stain and furniture-style detailing. This wooden Island is topped with granite from Italy. Go for dark maple and walnut to complete your Island decor.  Decorate your table with some beautiful pieces of art.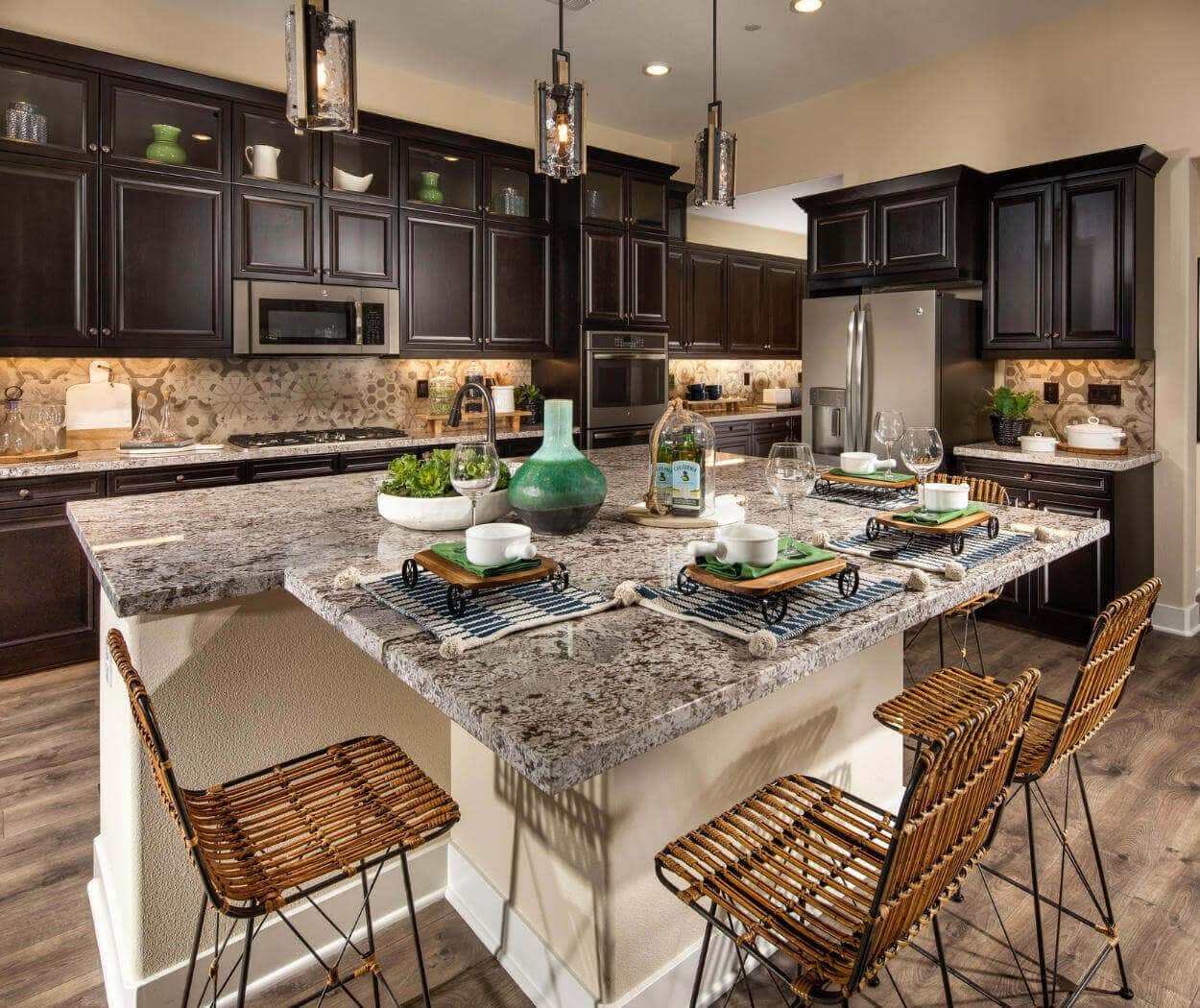 source: pardeehomes.com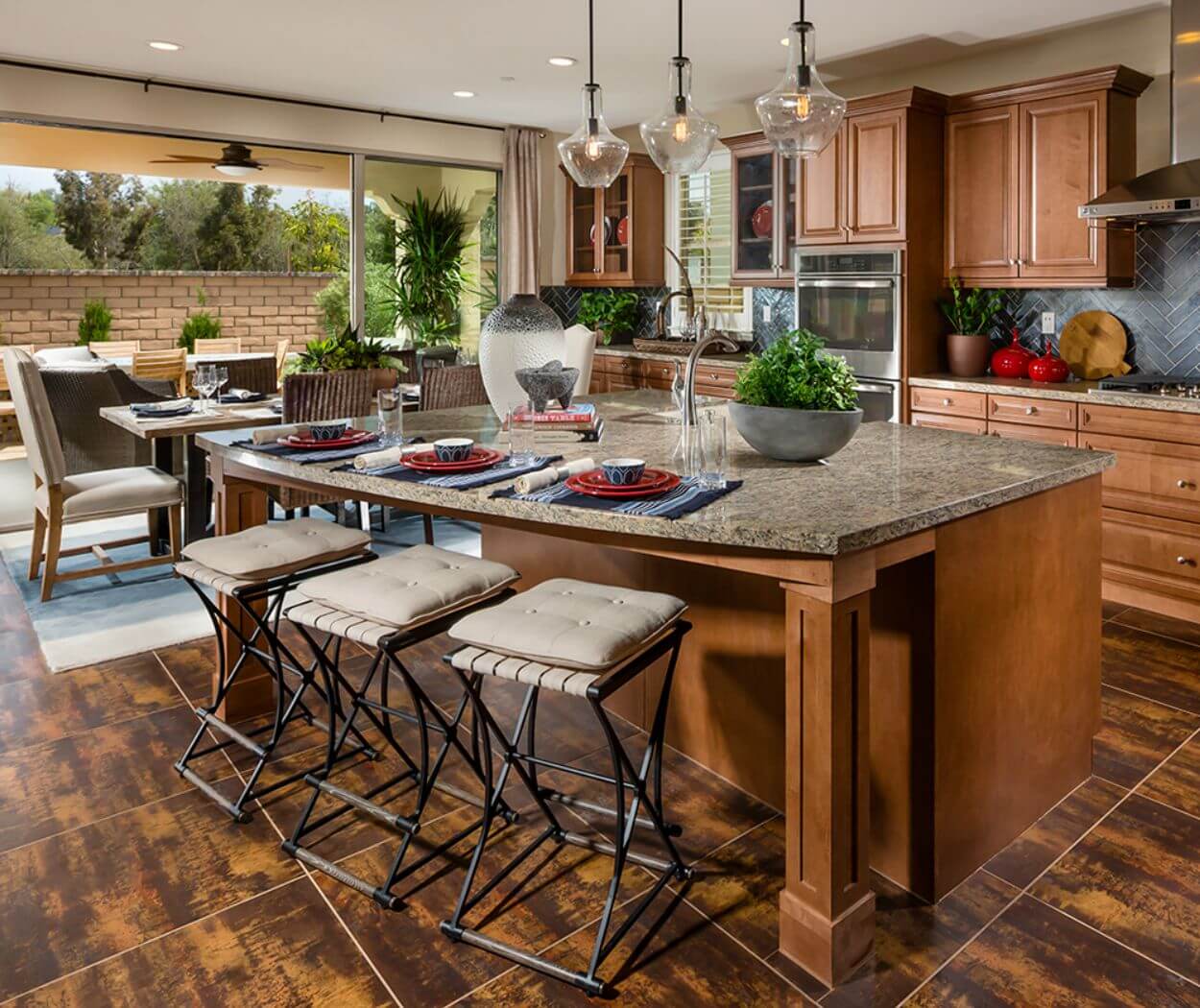 source: pardeehomes.com
Give your Kitchen Island an upscale personality by the cherry wood finish at the top and a white base. This is a very simple but elegant look but what makes it more special is its perfectly practical design. It includes a custom marble cutting board to facilitate food preparation and includes a microwave oven, pots-and-pans storage, a warming drawer, and trash receptacles. Although all these facilities make it more practical, the best part is everything here is hidden behind beautiful doors to facilitate a furniture-style facade.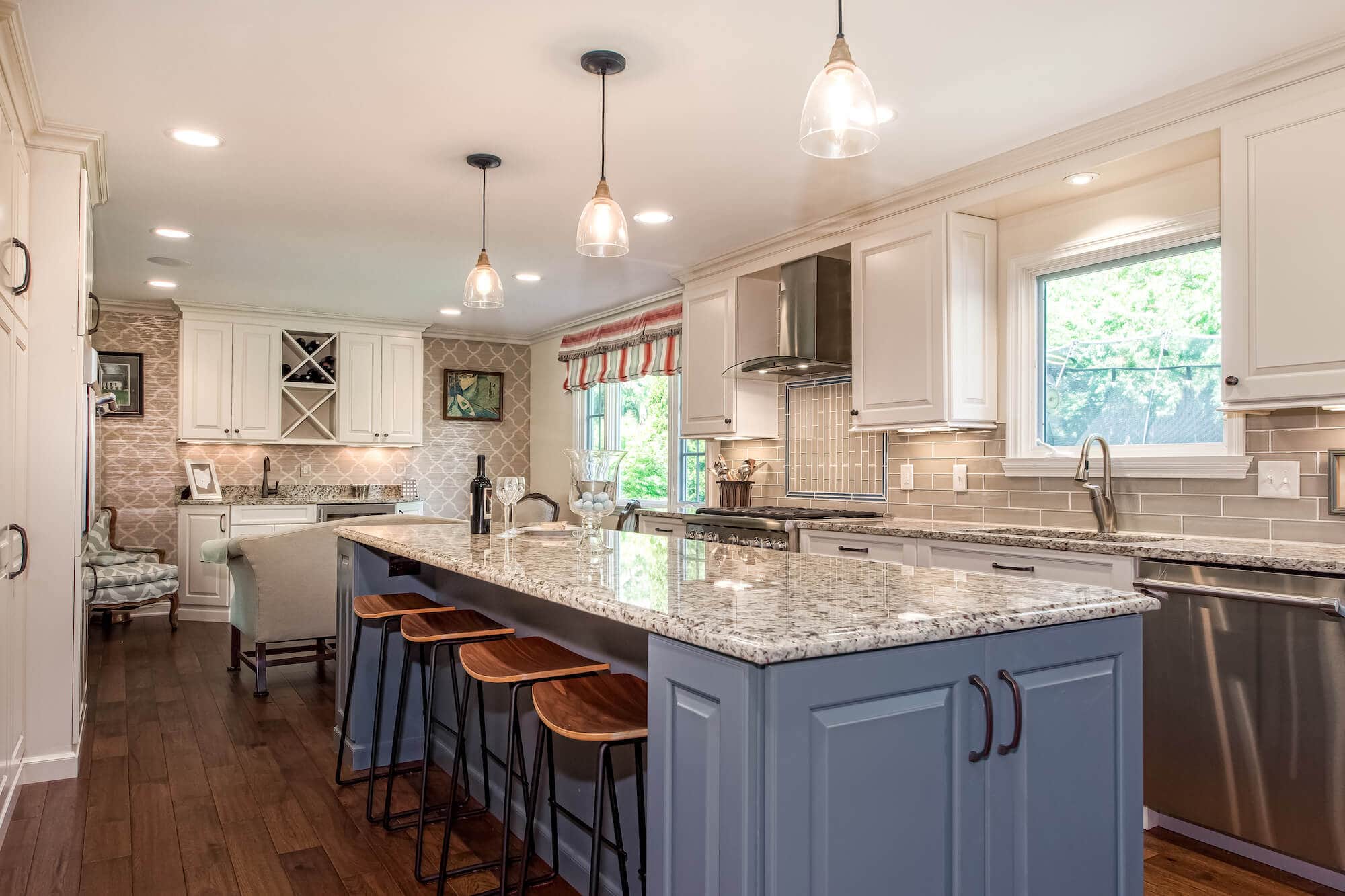 source: kitchenkraftinc.com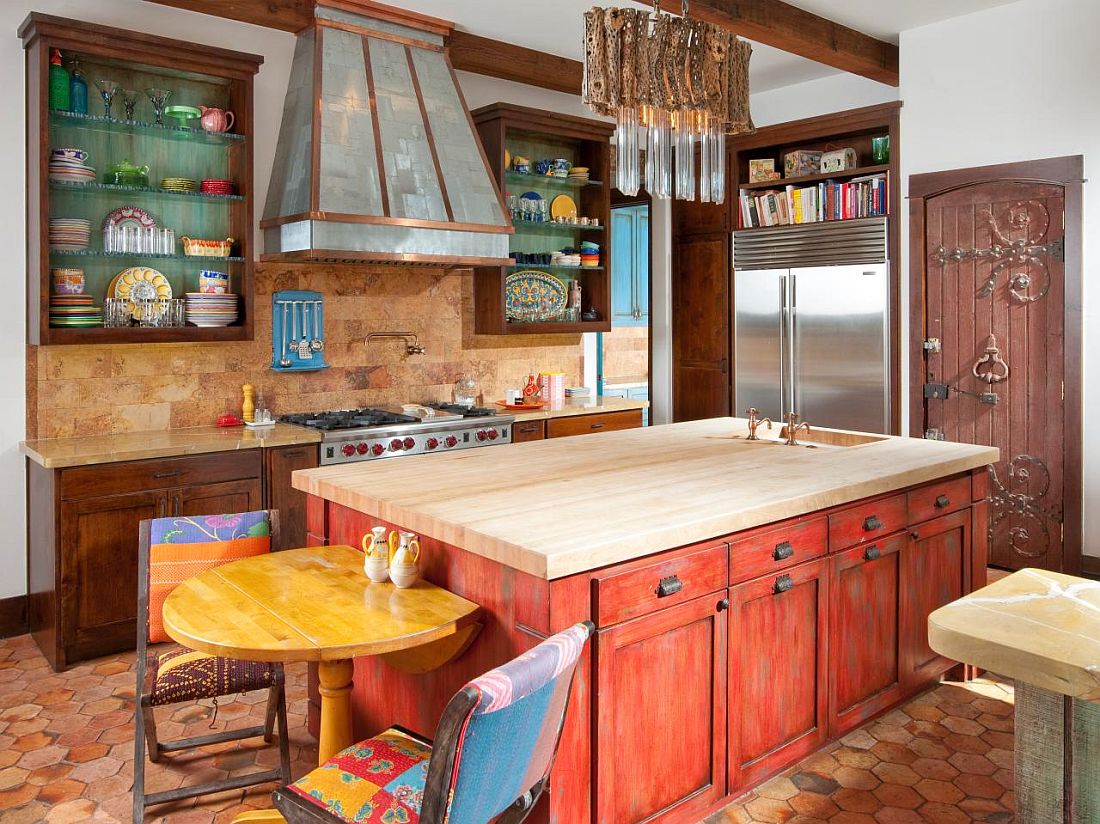 source: decoist.com
Go for slightly larger Island if there is good space and add some refreshing elements to it. Go for a marble top and complement it with a wooden bottom. If you think there are limitations of seating areas due to depth issues, try to extend the width of the island for an abundant seating area. Due to the increase in the width, you can also add a built-in sink and closed storage area and can also add some transparent area to store and display some exquisite bottles of wine.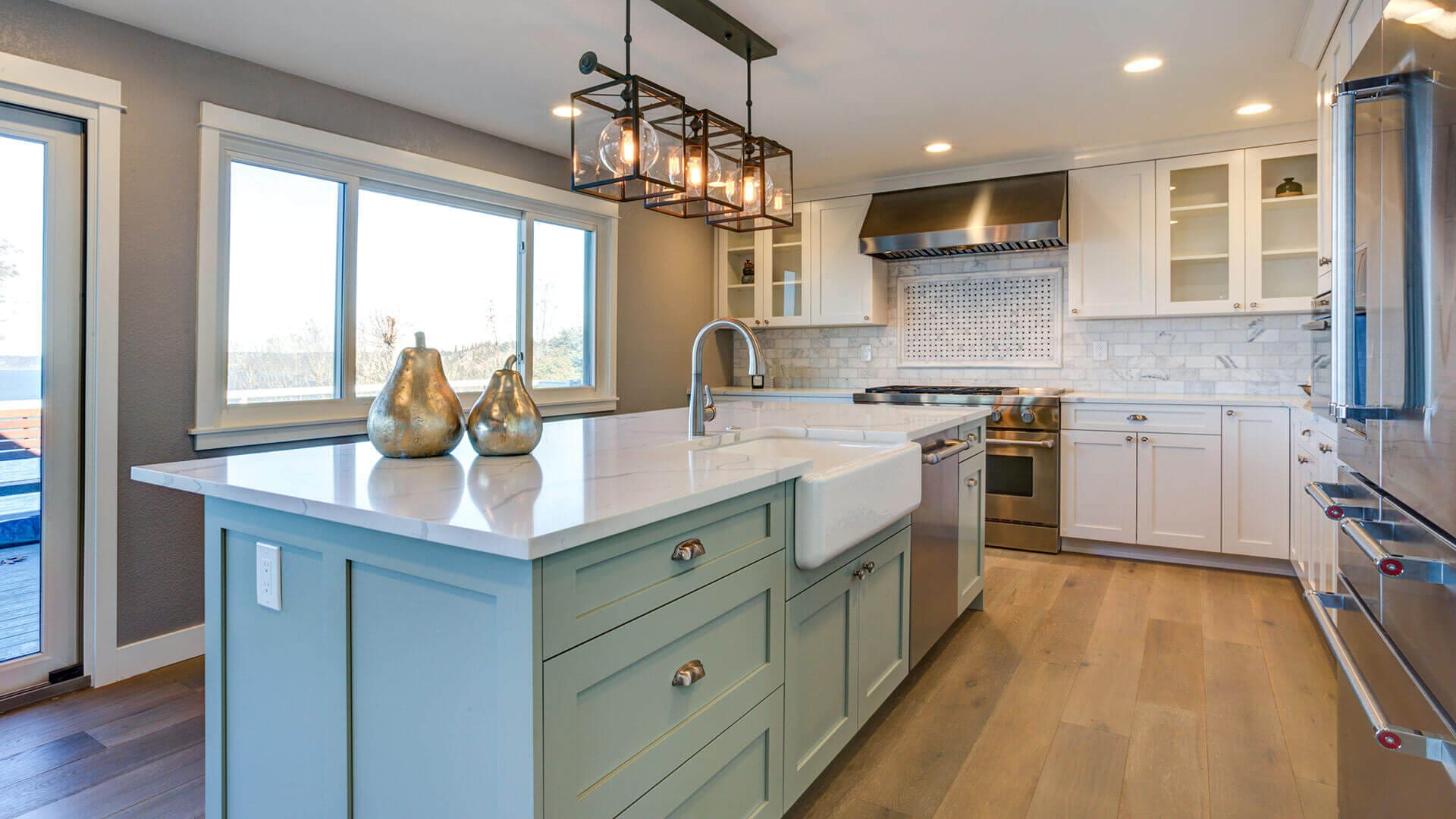 source: bespokekitchensbybroadway.co.uk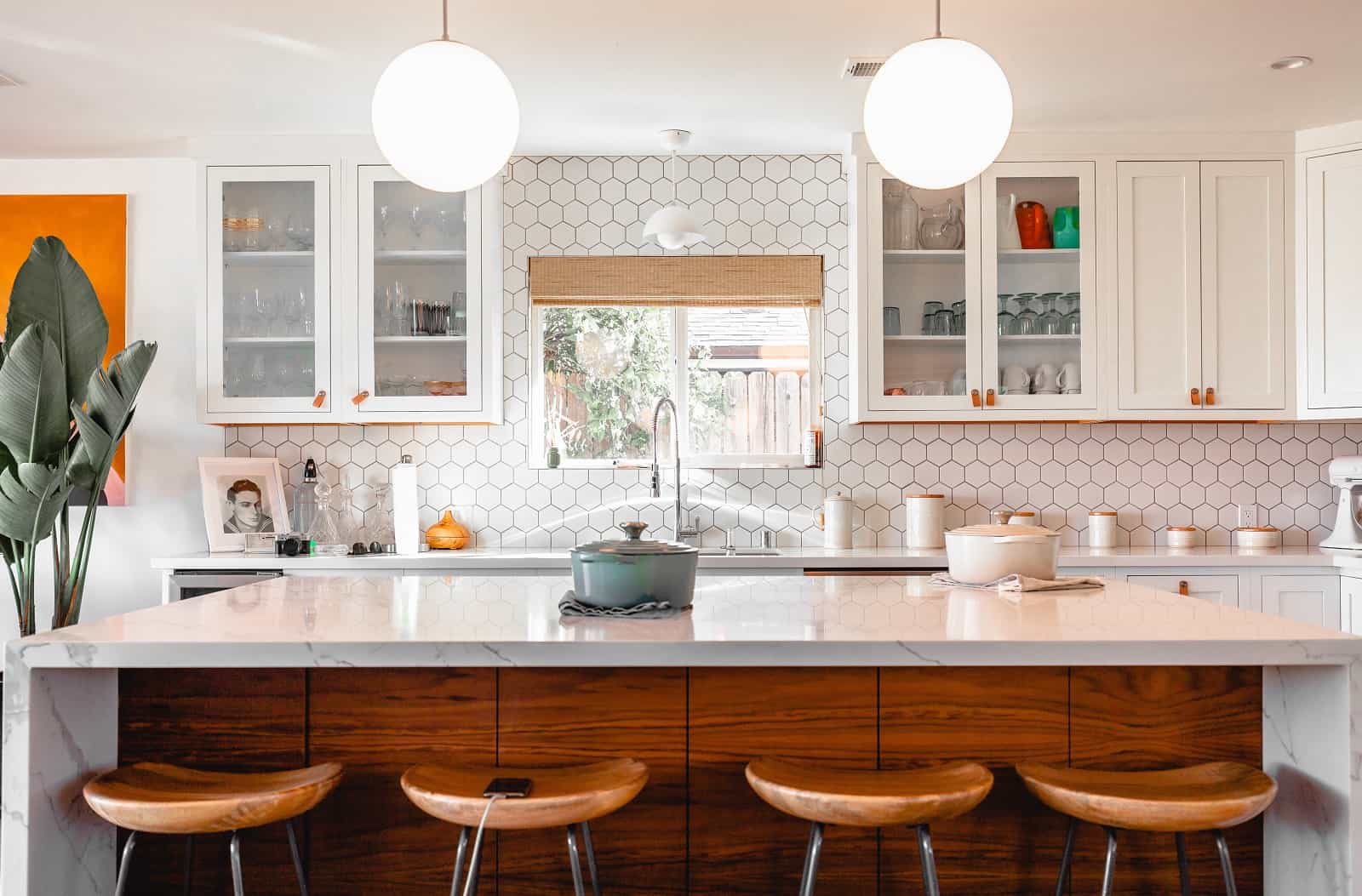 source: remodelormove.com
Want to bring some sophistication and contemporary drama to the kitchen? Go for a darker tone and what is the best combination than black and white. For this, go for Island décor by adding stainless steel appliances, white cabinets, granite countertops, white backsplash, subway tile backsplash, and white countertops.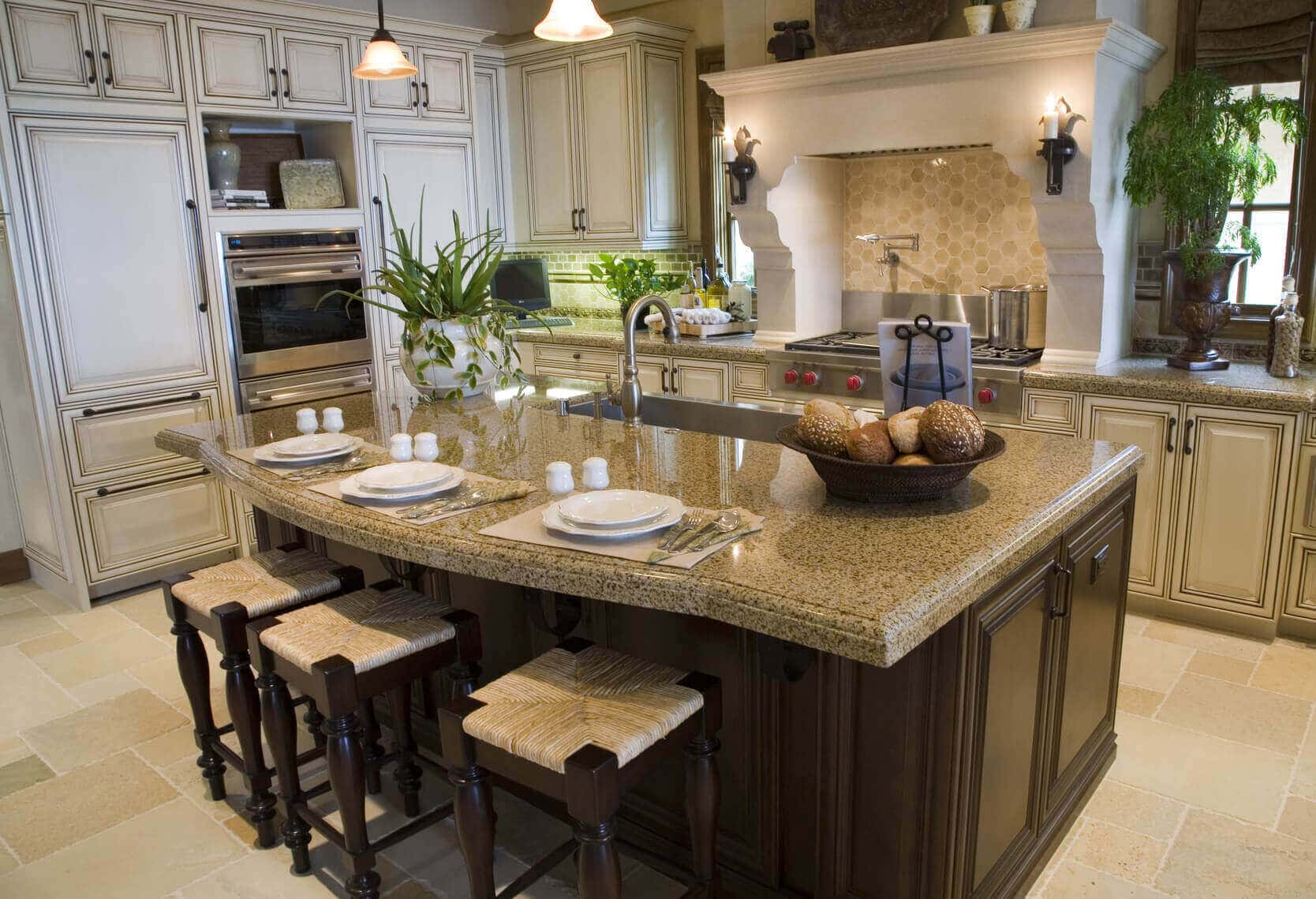 source: ljskitchens.com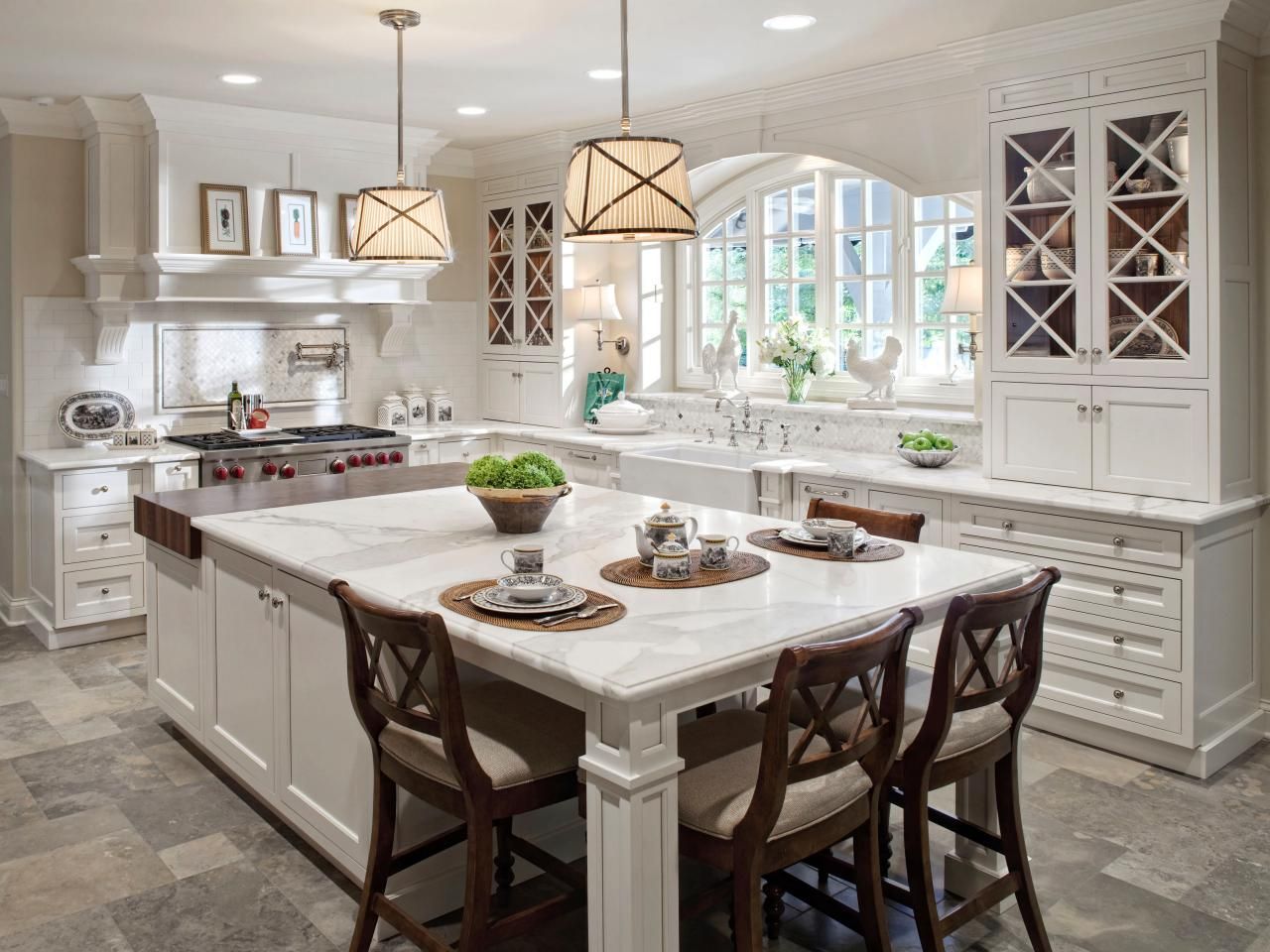 source: homedit.com
If you are only two members in the house and are in favor of using this place just to get assistance while cooking and most of it for dining then all you need is to have a simple Island that complements your kitchen décor with all white bottoms and drawers and wooden top. Add some flower pot at the side of it and that's it!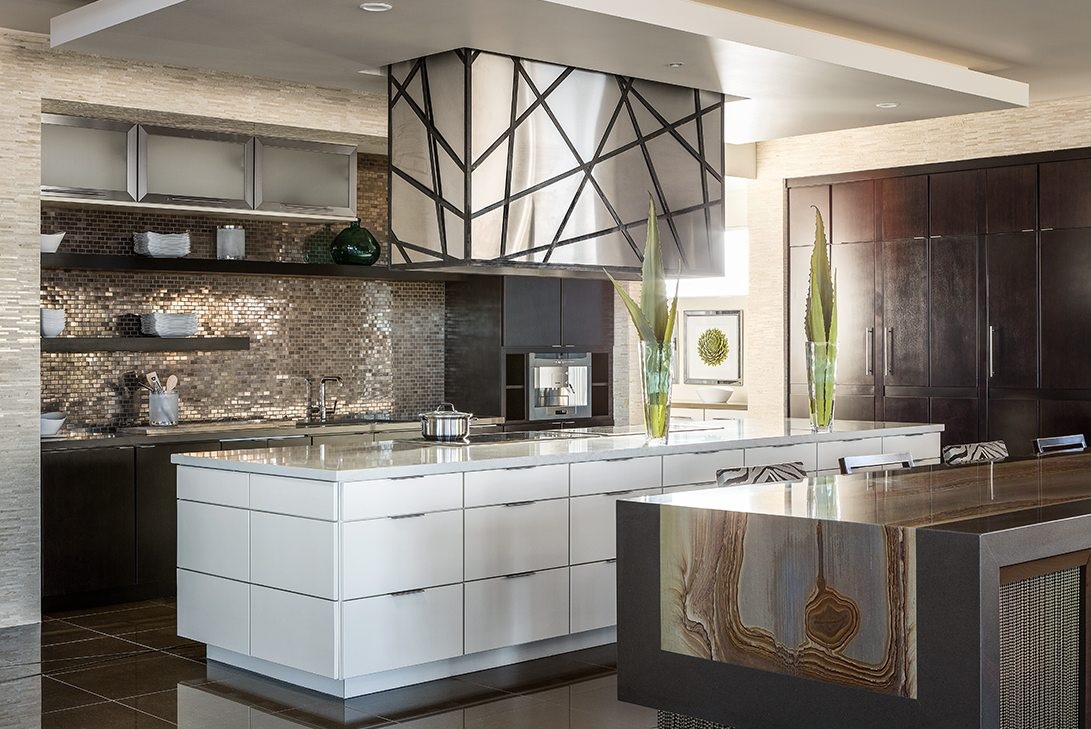 source: marc-michaels.com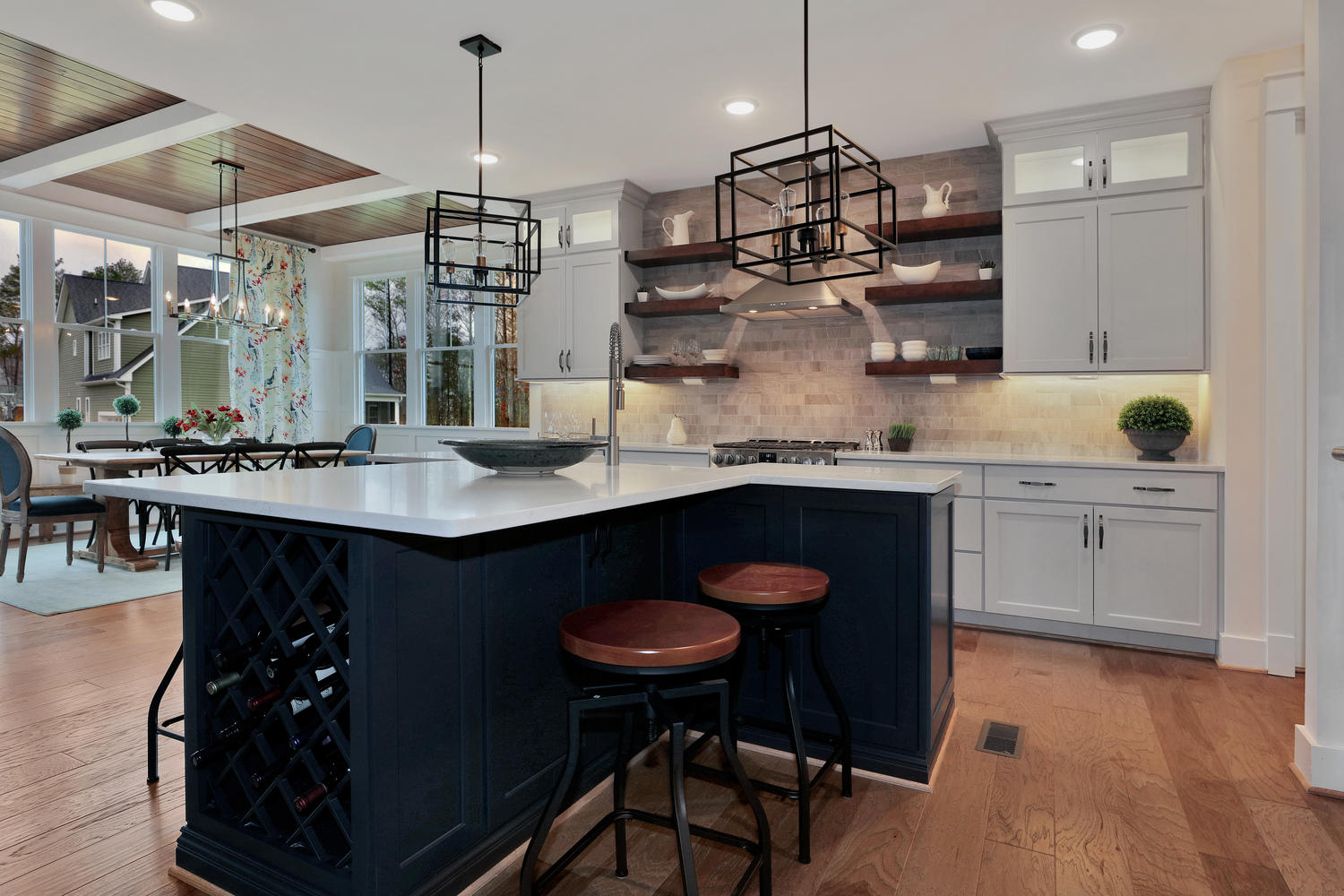 source: merillat.com
You may also like to know about  Modern And Beautiful Stellar Kitchen & Cabinets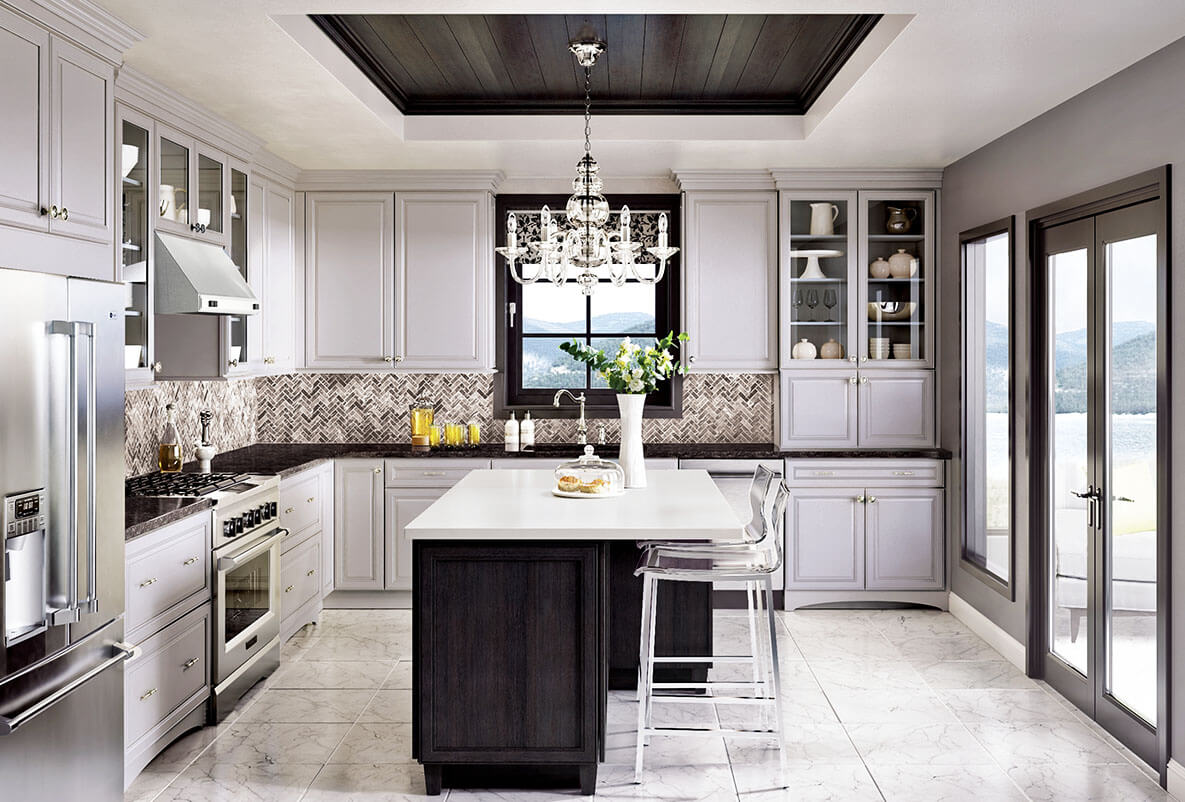 source: pinterest.com
Remember, whatever style you choose for the Kitchen Island, there needs to be a certain amount of space around the island which assists you to easily move around the kitchen as you do not want an Island to block the space instead of facilitating you. It's also important that you do not forget to install sufficient task lighting above the Island to get the most out of the space and to add to the decor too!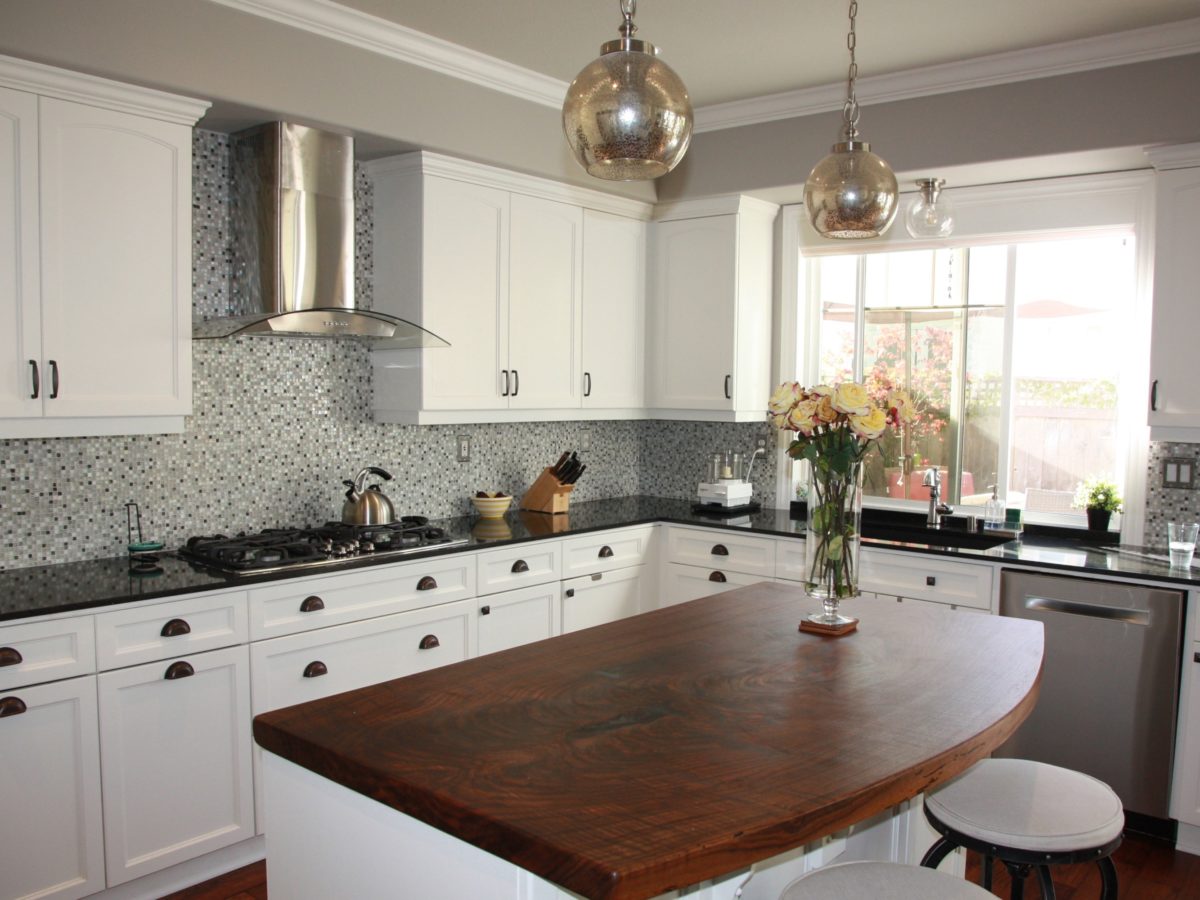 source: heritagesalvage.com