Do you feel your kitchen is outdated and needs a makeover? If yes, then it's probably time to consider redesigning.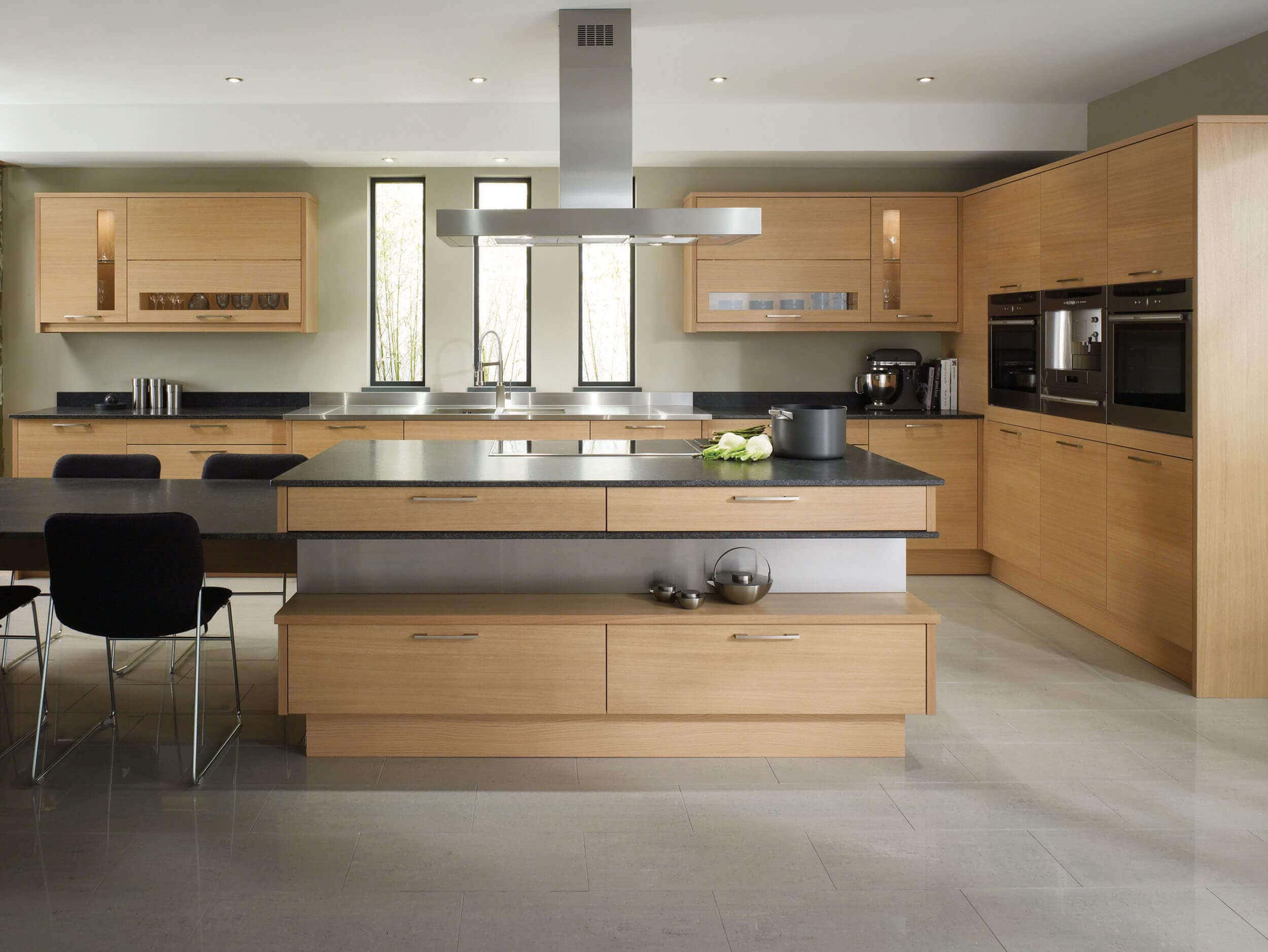 source: viahouse.com
According to Ramy Issac, a popular architect in New York, says, "Of course, everyone likes the rustic appearance and quirk that comes by installing a traditional kitchen. But having an elegant and contemporary kitchen is unparalleled." Today, people opt for kitchens with metallic accents, minimalist cabinetry, and a few striking pieces, of course, for various reasons. Well, the first and foremost reason to get a classic, modern kitchen is that it's trendy.
So, whether you want to upgrade your kitchen from scratch or looking for design ideas to remodel your existing kitchen, the following are the inspirations by Ramy Issac to get a desirable modern kitchen at THE ARCHITECTURE DESIGNS.
All white color scheme
When we say minimalist or contemporary kitchen, nothing is better than an all-white scheme. This color scheme is simple, yet very effective and adds a real style statement to your kitchen. A kitchen like this can help you leave a lasting impression on your guests and relatives. Please remember, it requires regular maintenance and cleaning to keep it tidy.
However, there are a lot of people who are concerned that an all-white kitchen might feel a little too clinical. If you also feel that way, play around with different textures in your kitchen to break the monochrome. For example, you can use fine veins in color grey throughout the white base of the kitchen to add oomph to space.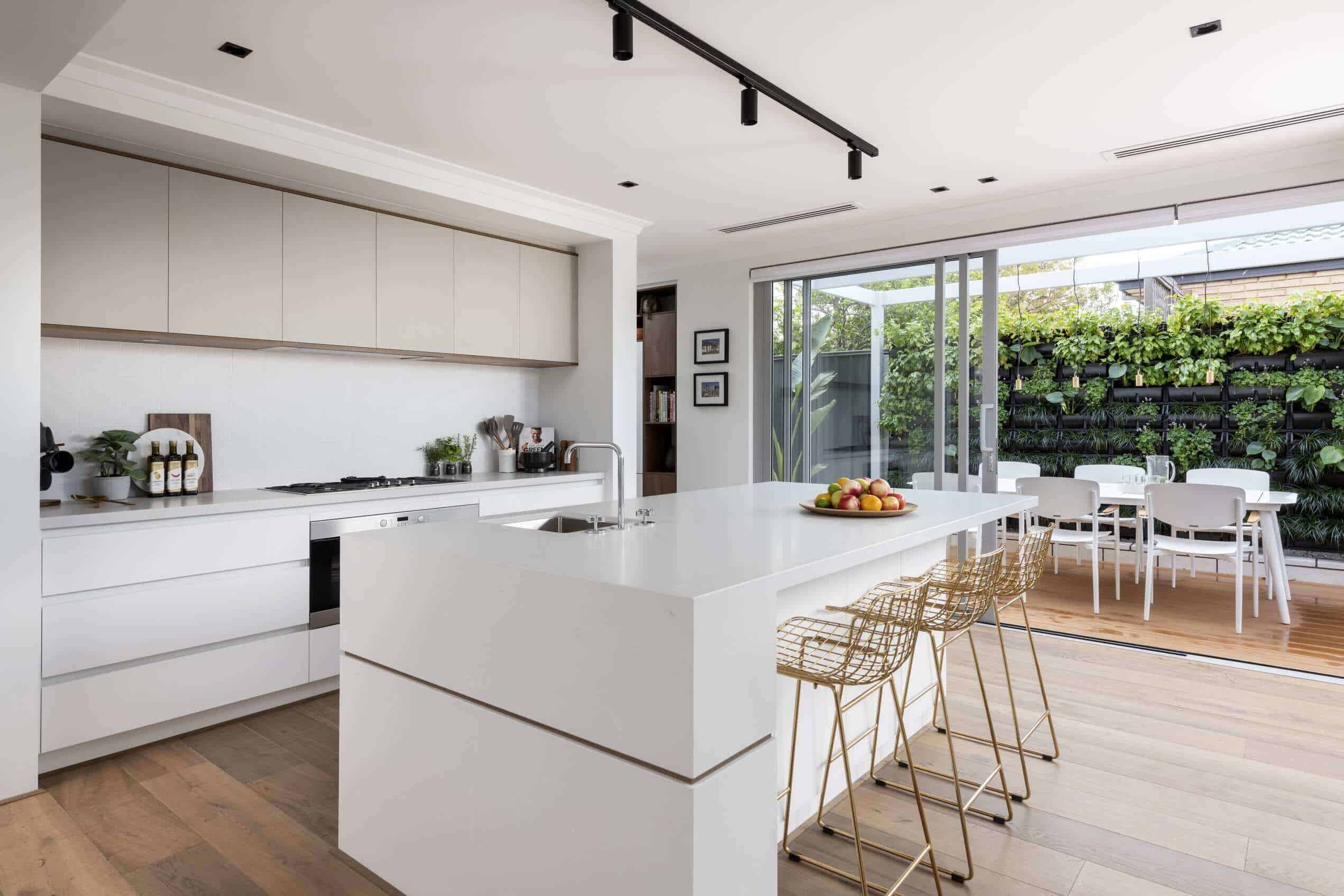 source: themaker.com.au
Pop it up
Another way to use the white color scheme is by keeping the base white and then adding bright colored pops up such as vases, serving ware, and flowers.
Incorporate classic kitchen styles with trendy designs
Shaker style kitchens have been creating quite a buzz over the past few months. If you're looking for designing a contemporary kitchen that lasts longer, then this style of kitchen is the best option for you. To make this classic style standout, design it using trendy moody and dark interior schemes. You can also enhance the look of this classic kitchen style by incorporating white metro tiles.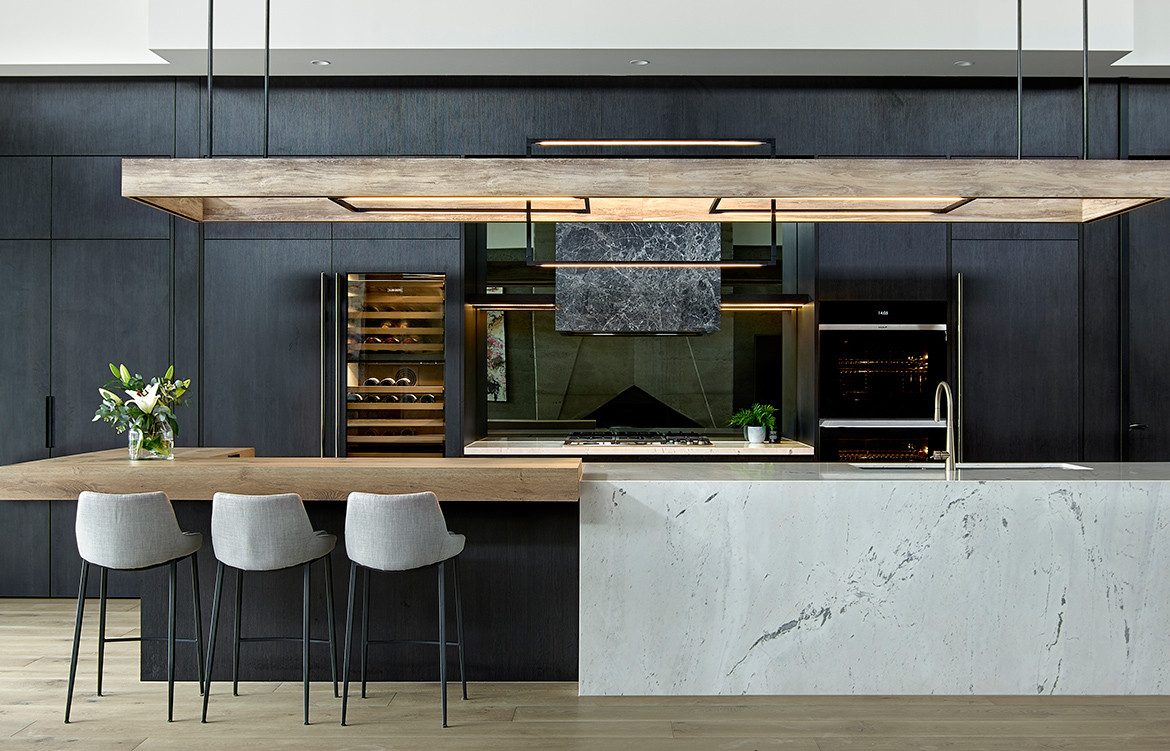 source: habitusliving.com
Install sleek, matt cabinetry
Recently, sleek cabinetry with a matt-effect finish has been making a way in the contemporary kitchen interiors world. They come with a sophisticated and effortlessly sleek look, especially in a grey tone. Hence, they are a perfect addition to a state-of-the-art and modern kitchen.
Maximize natural light
Well, the way we use kitchen space is constantly evolving and changing. Today, people are looking for open spaces that are designed to entertain a number of things.
When it comes to designing a contemporary kitchen, maximizing natural light is crucial, as it helps people create open and bright spaces. With more natural light making way in your home interiors, you can get a kitchen that feels brighter and more spacious, especially when combined with an all-white color scheme.
If you want to design a kitchen that opens out onto a garden or backyard, then do not forget to add bi-fold, sliding doors or windows. This will help you instantly make your space brighter while adding a distinctly contemporary edge.
source: homededicated.com
Add a sociable space
Designing a modern-day kitchen is not all about choosing desirable fixtures and fittings, obviously, they are important. But the basic purpose of designing a contemporary kitchen is to have a social space that can be functioned as entertaining and engaging space in the home.
Considering this, we have been recommending your clients to incorporate a kitchen island with stylish bar stools. They are not only edgy but also provide them with a place to entertain friends or relatives when cooking.
Get the most out of a small kitchen 
Don't think your dream of having a sleek, contemporary kitchen can not be fulfilled, just because you have a small kitchen. In fact, all the tips mentioned already can be incorporated in any kitchen whether big or small. A galley kitchen is a perfect example of how to make the most of a small space. To make your kitchen style stand-out, you can incorporate a concrete pursed floor with a modern look and cast iron radiator in color black.
source: bilotta.com
Mix industrial-inspired pieces
Industrial-inspired pieces are not only a unique addition to a modern kitchen but also an attractive, yet understated if incorporated with an all-white color scheme.
We have recommended this stylish concrete kitchen island to several clients. And most of them love it, especially when it is combined with natural materials like wood.
Try trendy blue-grey pastels
If a highly modern all-white color scheme doesn't interest you or maintaining a kitchen with all white scheme spotless seems hard, then you should consider trendy blue-grey pastels cabinetry. Although grey tones are considered contemporary, their timeless and warmer appeal gives a more homely feel about them.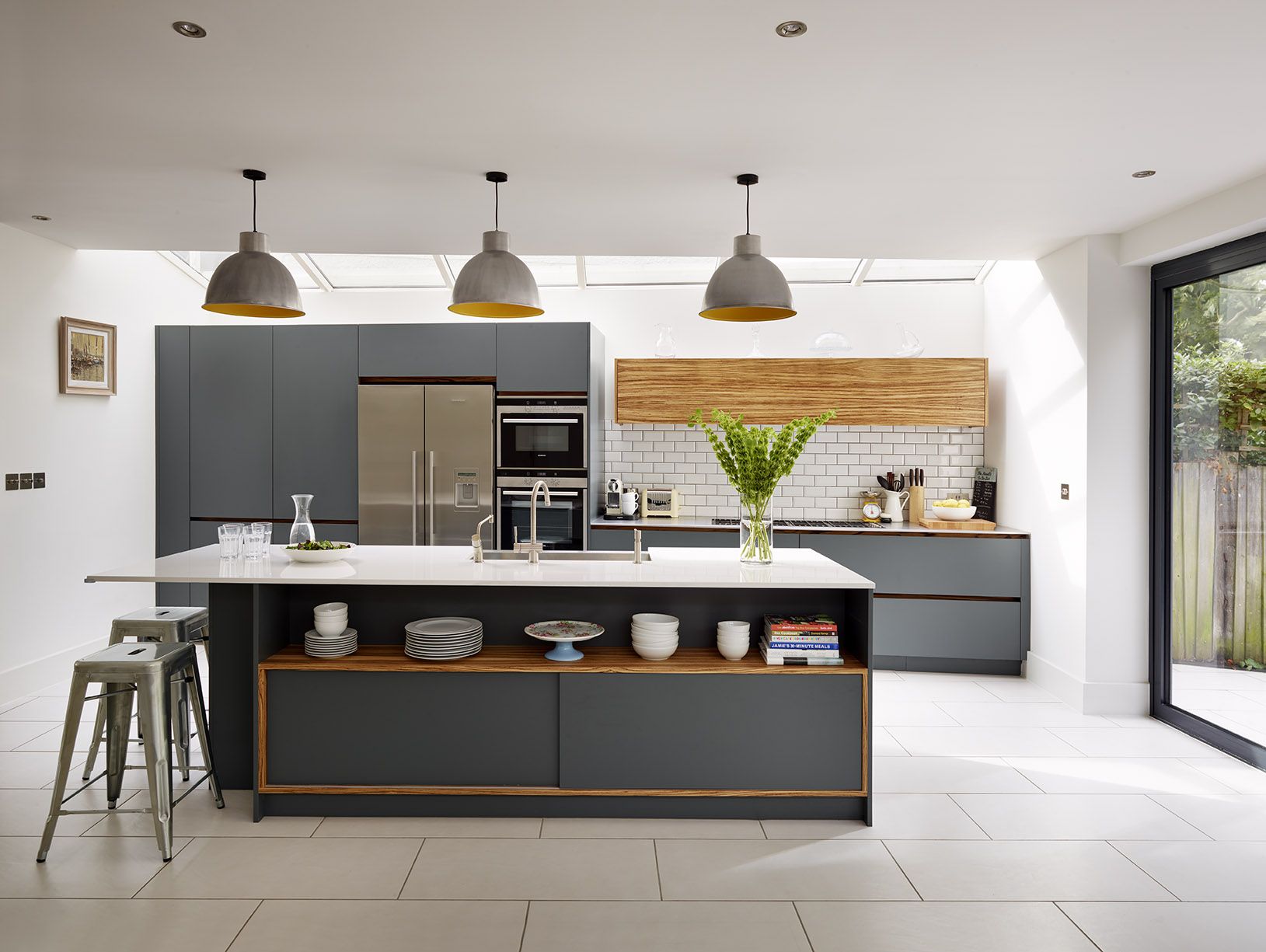 source: pinterest.com
Cool Cookware
Open shelves and copper cookware are making a big deal in kitchen decor. Most of the homeowners are opting for cool cookware to turn their traditional kitchen into a sleek and contemporary look. As a thumb rule, you can incorporate these cookwares with bright, colorful cabinets to add a fun element in your space.
Statement ceiling
When it comes to an all-white color kitchen, it is completely contemporary. However, it doesn't mean you have to keep it totally sterile. Try adding a pop of color to the ceiling to make a style statement in front of your guests and relatives.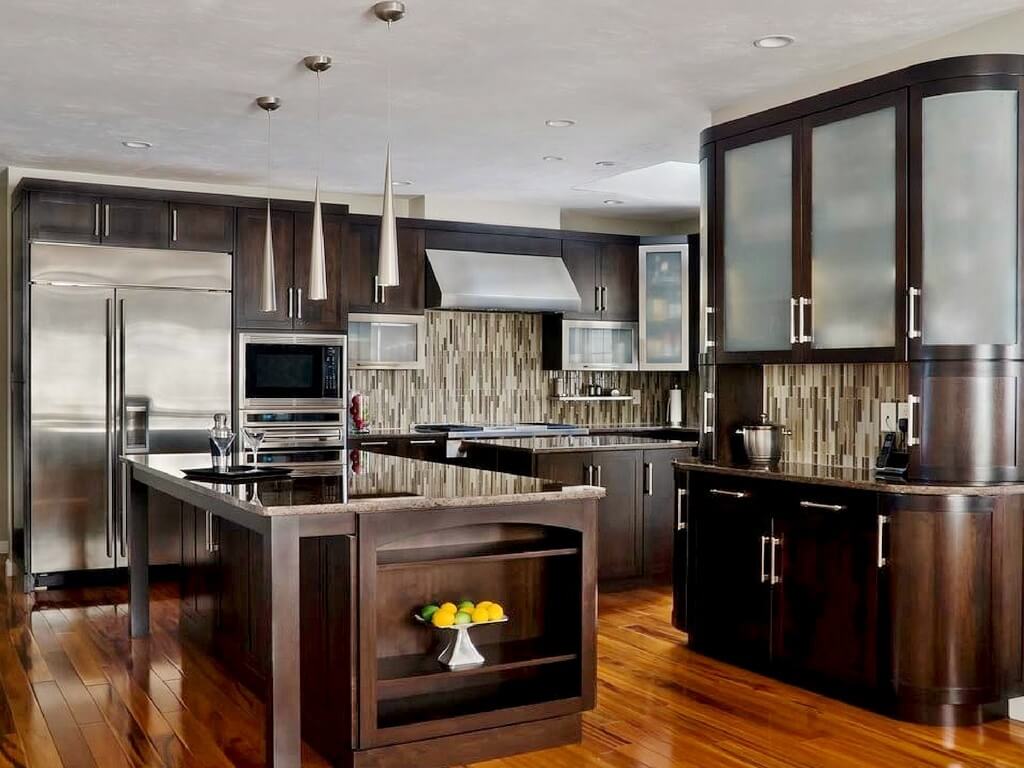 source: newenglandliving.tv
Warm wood elements
Whether or not you incorporate your kitchen with stylish poured concrete, by using wood you can give the contemporary kitchen a warm look. On the other hand, if you want to add depth to your cooking space, you should opt for red-toned or dark woods.
The Bottom Line
Kitchens with neutral color palettes, minimal cabinetry, and metallic accents are not going out of style any time soon. Therefore, if you want to have a gorgeous space to cook while using it to entertain a number of things, designing a sleek and state-of-the-art kitchen is an ideal space. However, make sure you consult an experienced and licensed architect in your area to get the most suitable design for your space.