Kitchens are the soul of any home. A modern kitchen has to be both stylish and at the same time functional to inspire great cooking or in simpler terms to make cooking pleasurable. While furnishing a kitchen one has to make a careful choice from the many options available; both diverse and economical, in an efficient way to create a unique blend of serviceability, functionality, space utilization, and convenience.
Kitchens & Custom kitchen cabinets are designed to maximize the use of all the space available by innovative ideas to increase storage to the maximum catering to everyone's needs. An organized kitchen is boon to the inmates residing. 
Organized kitchen helps one to save a lot of time not having to look around for the spices to be added in one's super special culinary dish or to find the right serving spoons to place at the table when having an important guest while running short of time. To achieve this, one looks towards an organized kitchen which has become an important accessory in this fast-paced world.
Styles of kitchens
Contemporary Kitchens: 

Innovative Kitchens that can fit into almost any sized kitchen area, emphasizing on minimalism and simplicity. Appliances are built into the cabinets giving it a less cluttered feel existence

. 
Classic style: 

These kitchens have simple well-defined lines without the frills

.

 They are mainly designed on the lines of timeless quality with subtle colors more of black and mostly white hues.
Cabinets of all sizes and shapes are available in the market to suit your needs.Even the smallest kitchen can be provided or fitted with cabinets to make it look tidier and clutter-free. The various materials used for making these cabinets are vast plywood most common as it is less expensive than wood. Some prefer to hire a carpenter to use up their space as per the requirement while some choose a readymade fitting providing the apt measurements for the space they need fitted.
Materials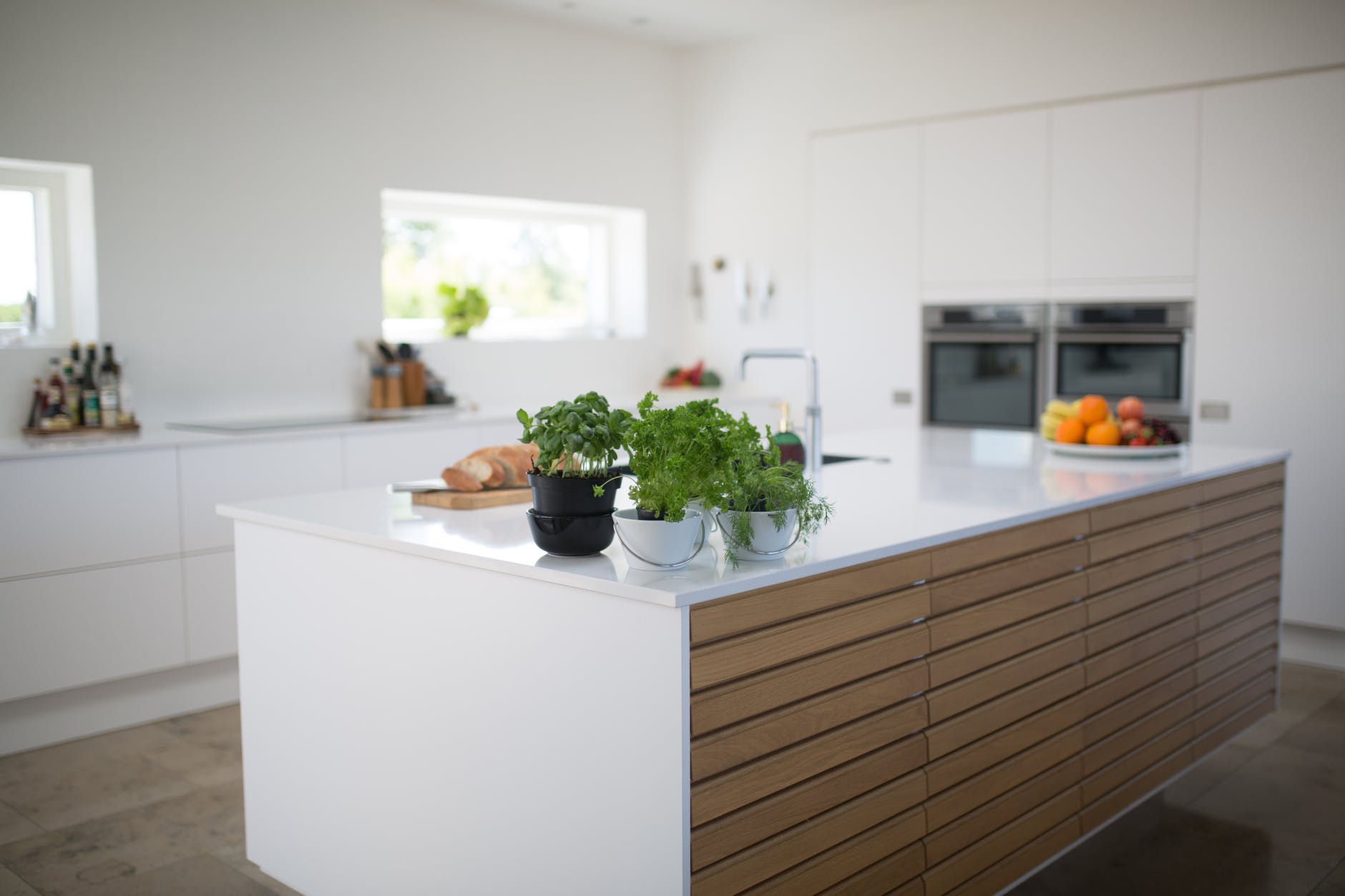 Wide range of materials can be used in the making of kitchen cabinets depending on the individual involved like:
Wood
Veneer
Particle Board
Medium Density Fiber
Stainless Steel
Plastic Laminate
Melamine
Thermafoils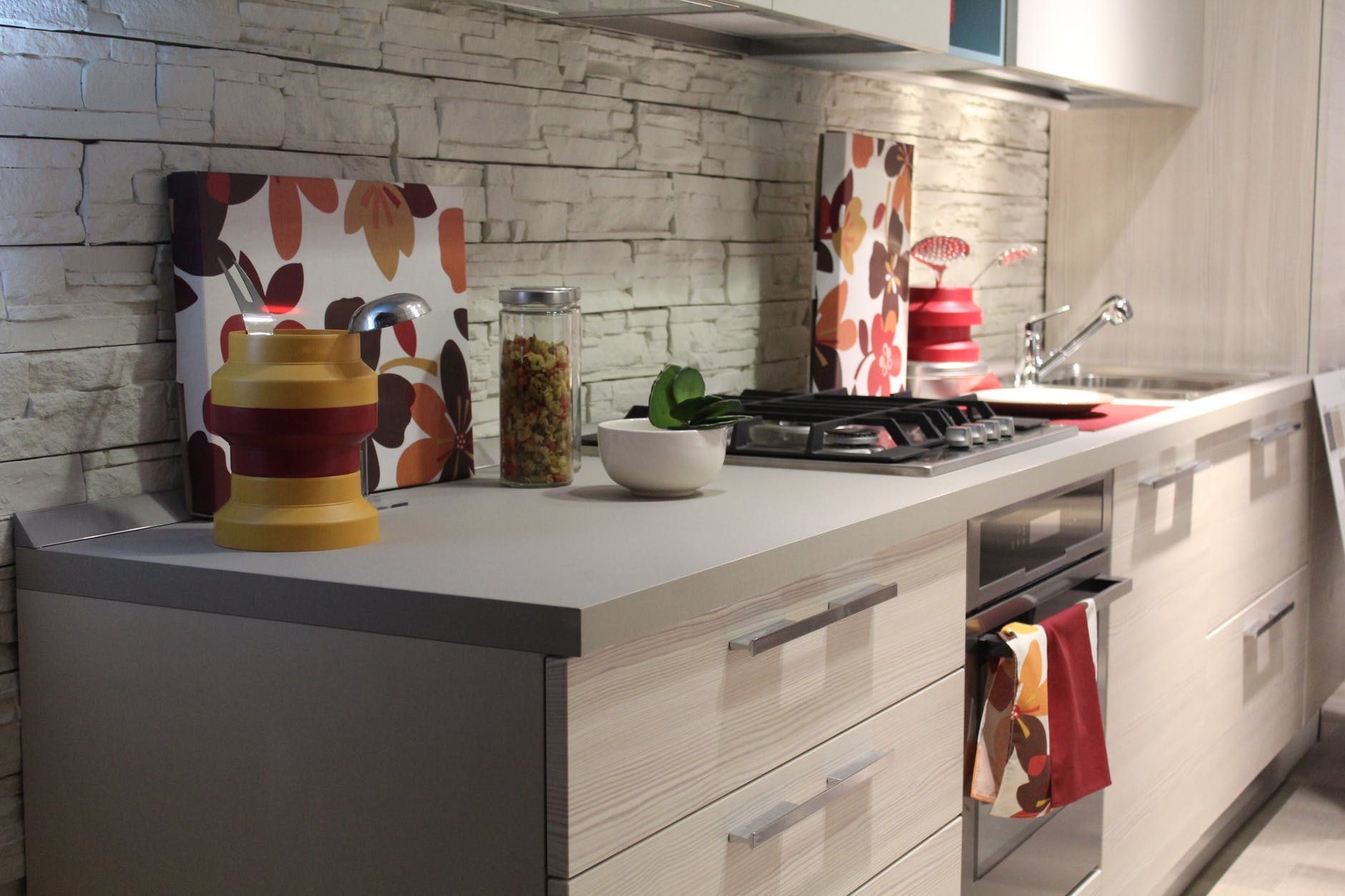 Choice
While choosing a material to be sure to check out its
durability as per your climate

stain resistance

scratch resistance

color stability

serviceability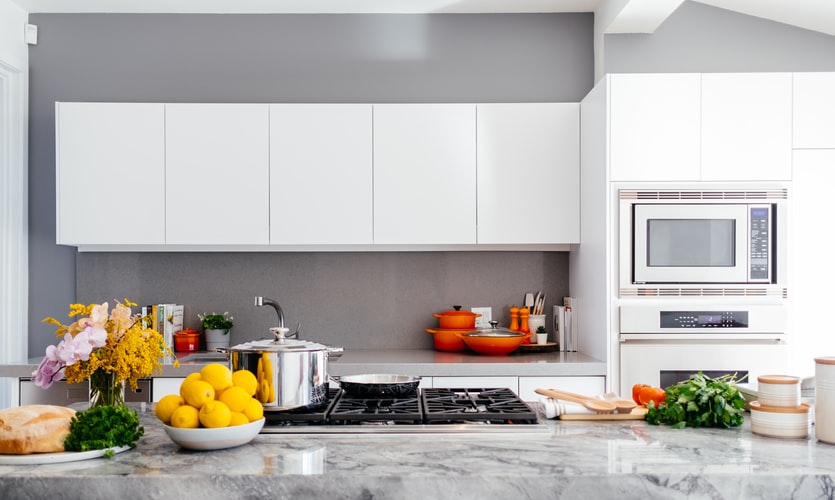 Types of Cabinets
There are three types of cabinets each differ in their advantage over the other.
Custom: to utilize space as per the requirements of certain individuals' needs.

Semi-Custom: Is flexible i.e. can be modified to an extent to fit in the space provided.  

Stock: Comes with few options to choose from.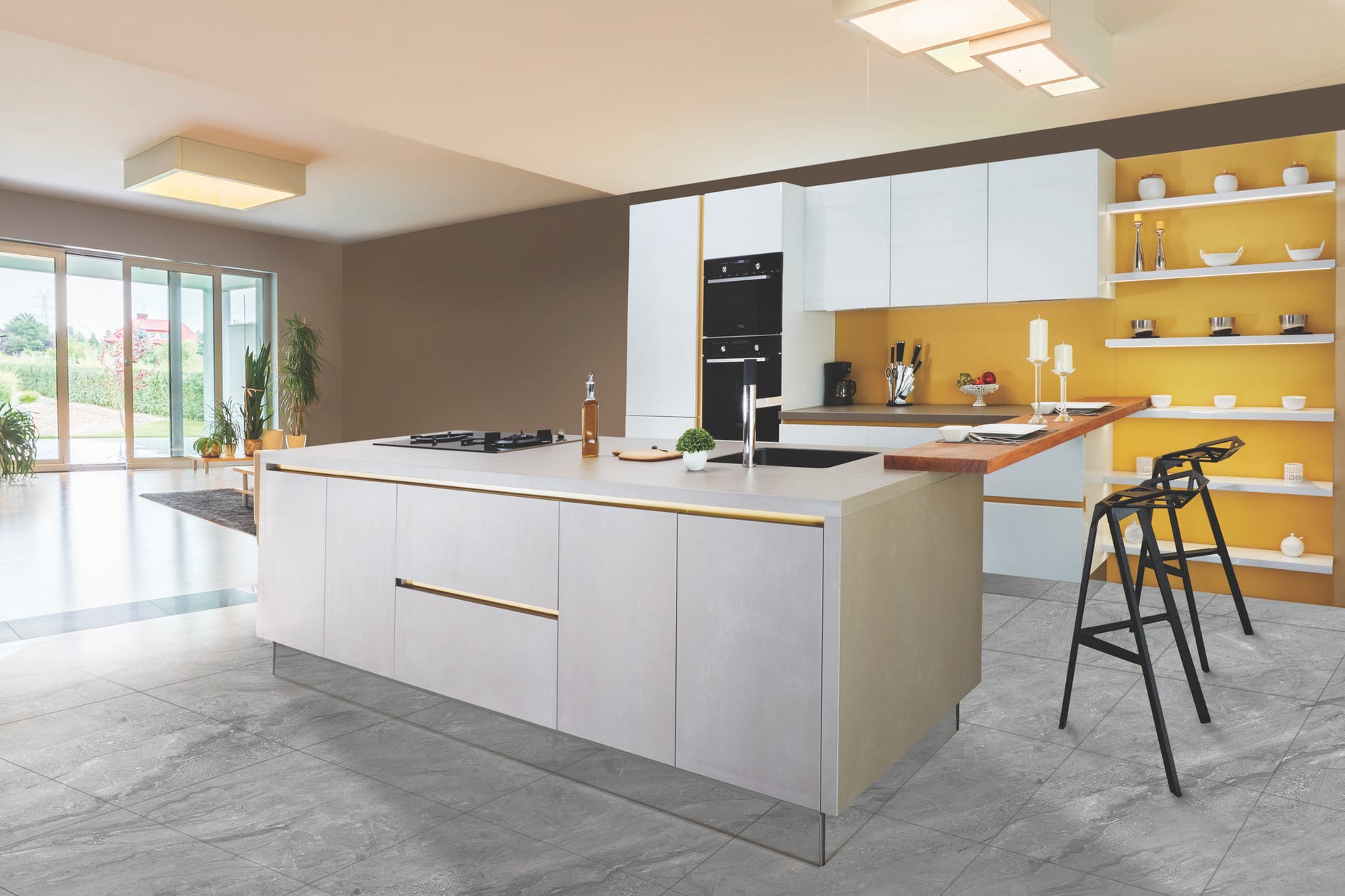 Styles 
Traditional

Modern

Rustic

Contemporary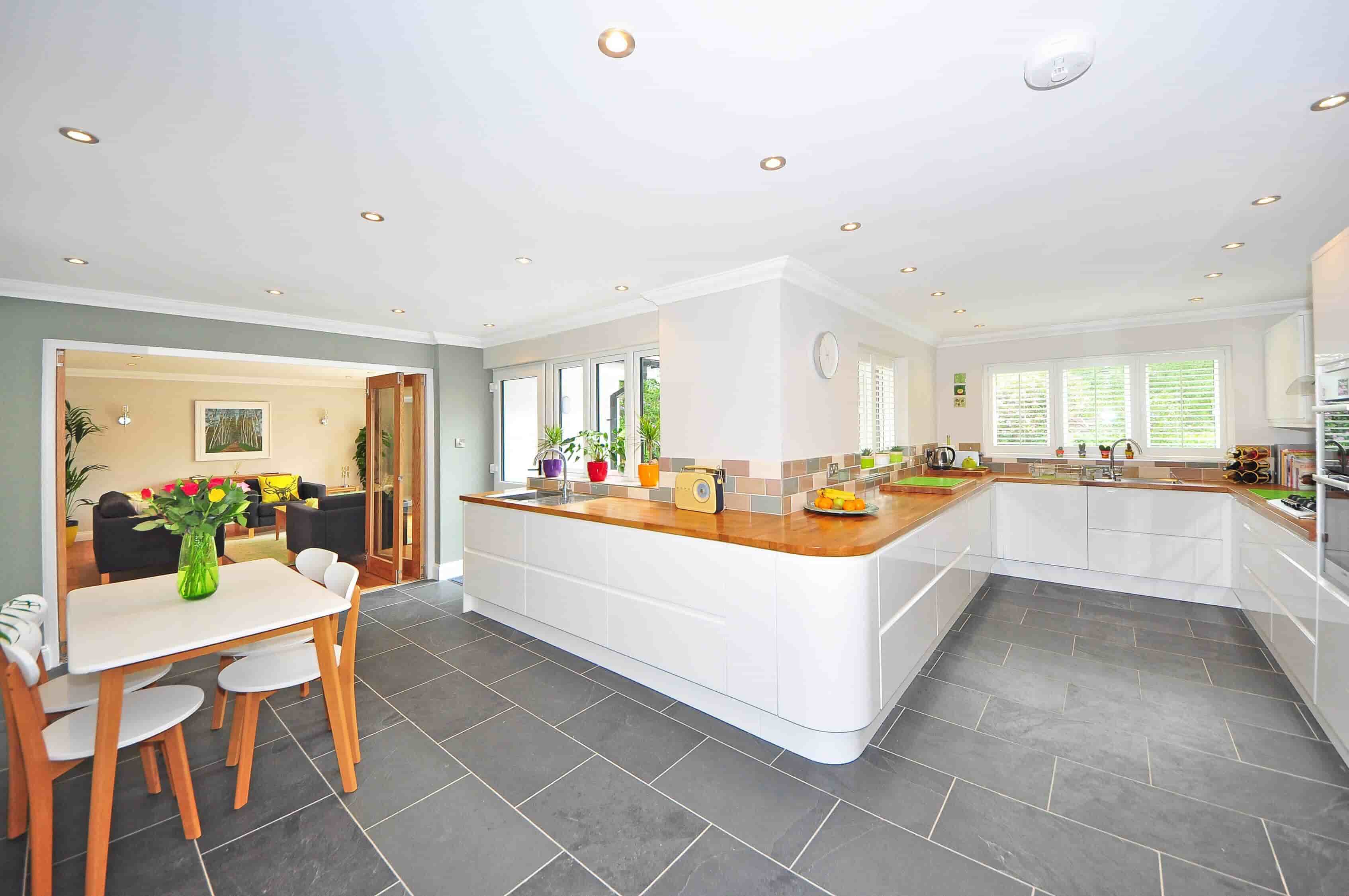 Size:
The size of the cabinets can vary according to the length and breadth of the space to be fitted. Sizes available in the market are under the standard kitchen cabinet dimensions.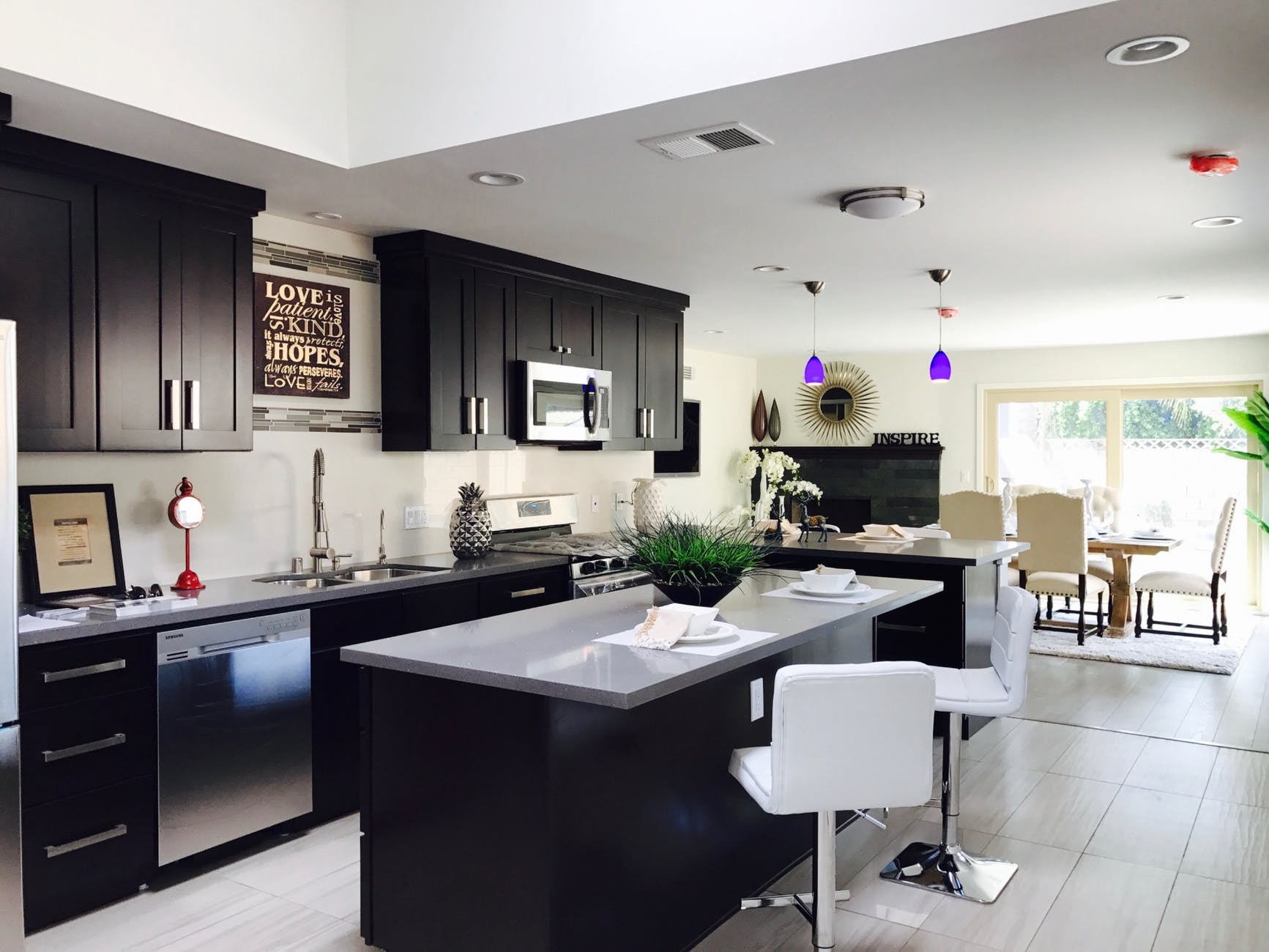 ADVANTAGES:
Kitchen appliances are well placed and easily accessible.

A fully customized cabinet provides more storage space and minimizes the need for cleaning. Smooth fitted channels

Keep the kitchen clutter-free and provide more functional space.

Utensils are stored efficiently and every ingredient is easily in the hand

The cabinet material is treated before using making it termite proof, waterproof further and moisture protecting your groceries adding onto their shelf life.

Heavy utensils normally stored at the inside end of the shelf is a task to pull out. A Channeled cabinet makes this as easy as a child's play by giving ease and easy access to the user.

Designs more than you thought possible to give you infinite flexibility with your day to day chores

.

Innovative storage ideas give you easy access to your dead stock.

Corners otherwise unused also can be utilized with the help of close-fitted cabinets for smaller storage items.

Expensive condiments can be locked and stored away safely.

Overhead cabinets provide extra storage.
You may also like to know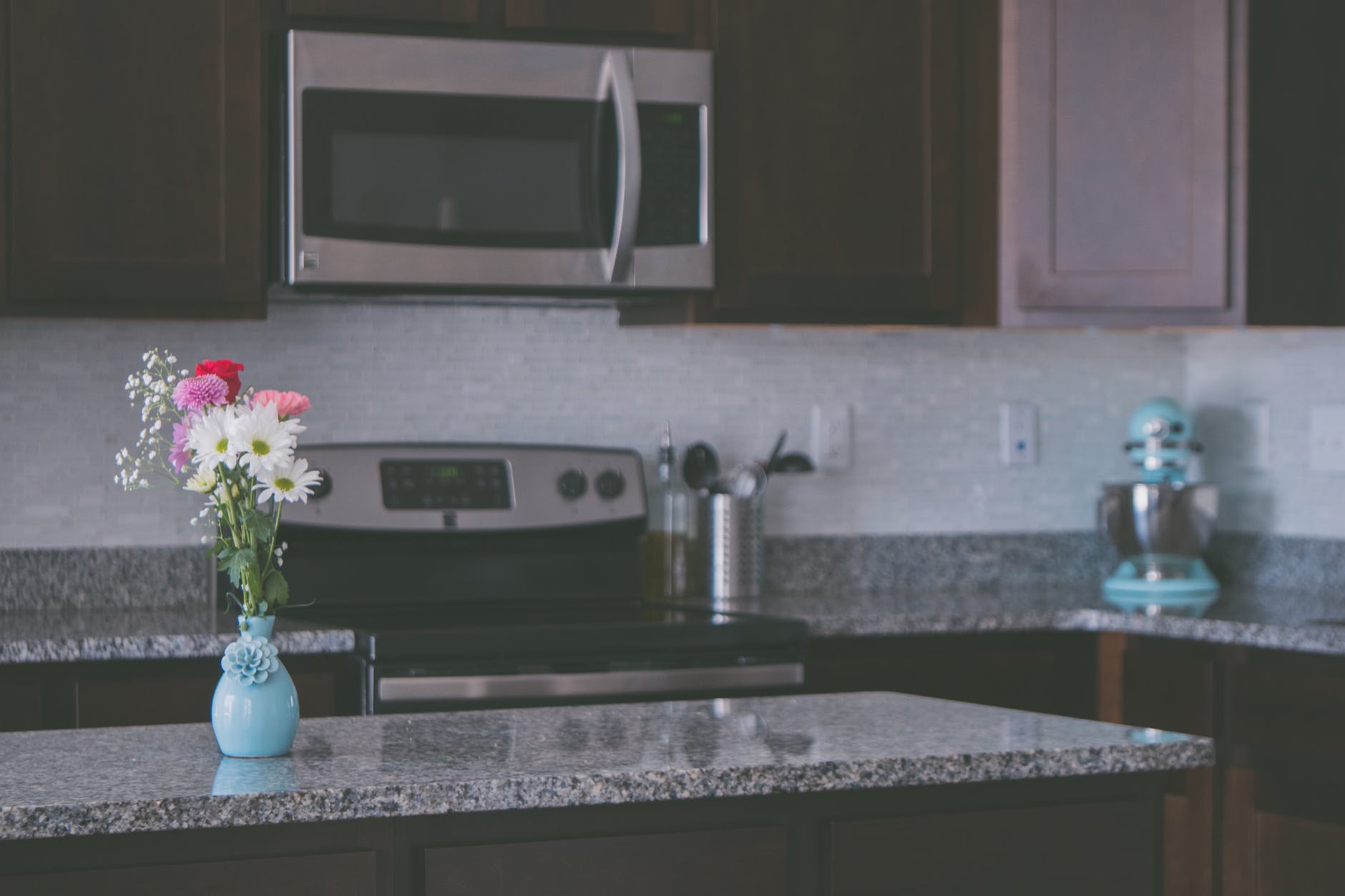 One can change the impression of one's entire home just by the aesthetics of the kitchen. This can be easily or simply done by using the choosing from a wide range of colors, correct hardware, researching the latest technology, checking out the latest brands that give smart and effective usage of kitchen space with the aid of; lift-up flaps, wall hangings, soft-closing drawers, rotating drawers, etc. to meet your ever-changing needs. if you want to need home improvement, house interior designs, just visit TheArchitectureDesigns.com