Getting the right amount of exercise can be a challenge when we want a healthier lifestyle but don't get enough motivation to go to the gym. A cool swanky gym that suits the mood of your customers might be the winning factor that brings them to dedicate themselves in self-improvement. So here are some gym interior designs to inspire workouts whether it is meditation, freehand exercises, hardcore gym workouts or just taking a walk on the treadmill.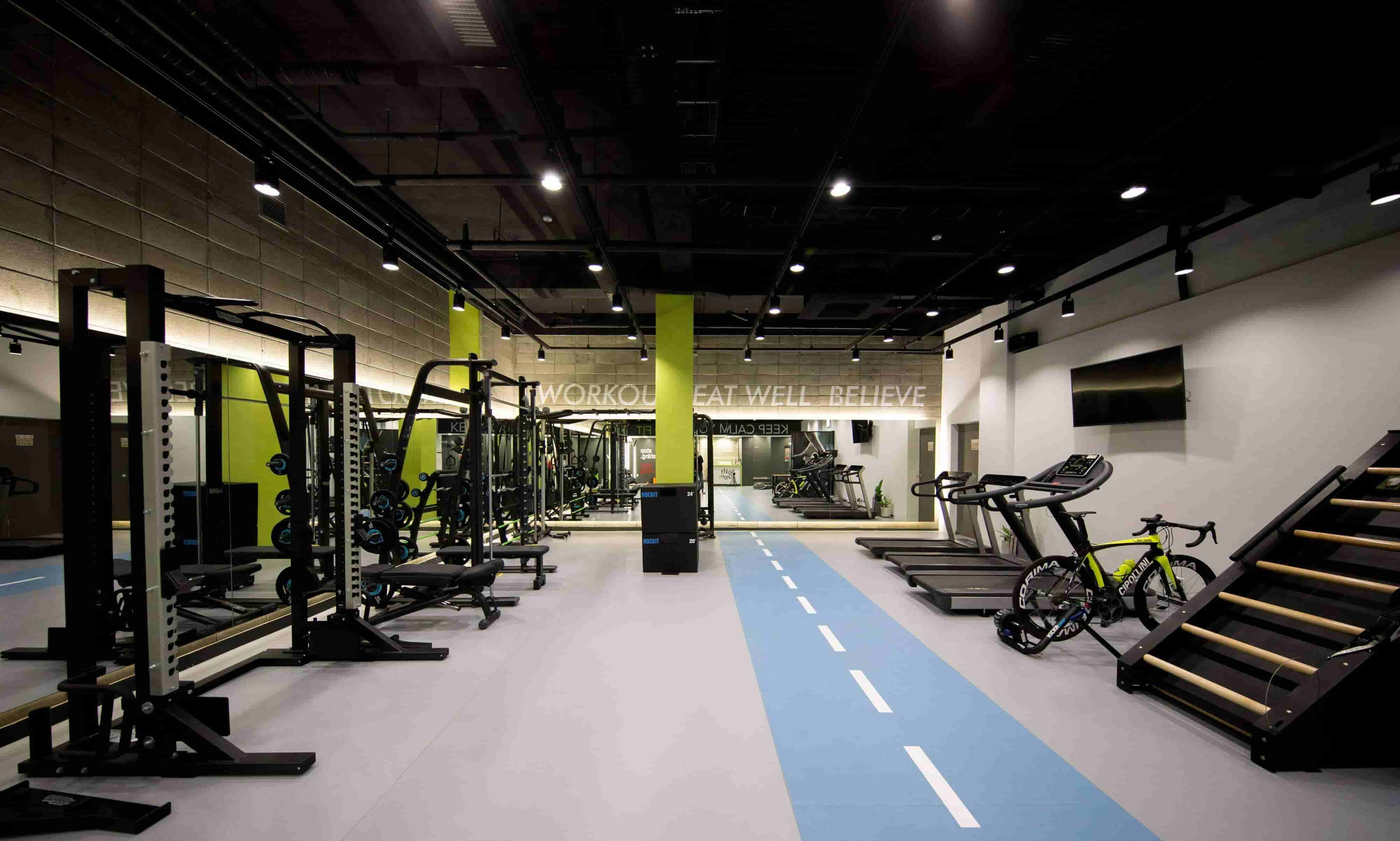 source: pinterest.com
An interior design which is full of vibrant striking colours removes stressful emotions and bring in the workout vibes. An array of studio lights hanging from the ceiling from metal shaft rods give out an urban futuristic aesthetic that fits the mood of many.  The colours white and lime go well with each other and a large mirror that wraps around the room can fit nicely with TV and even a carpet painted in the shape of a road.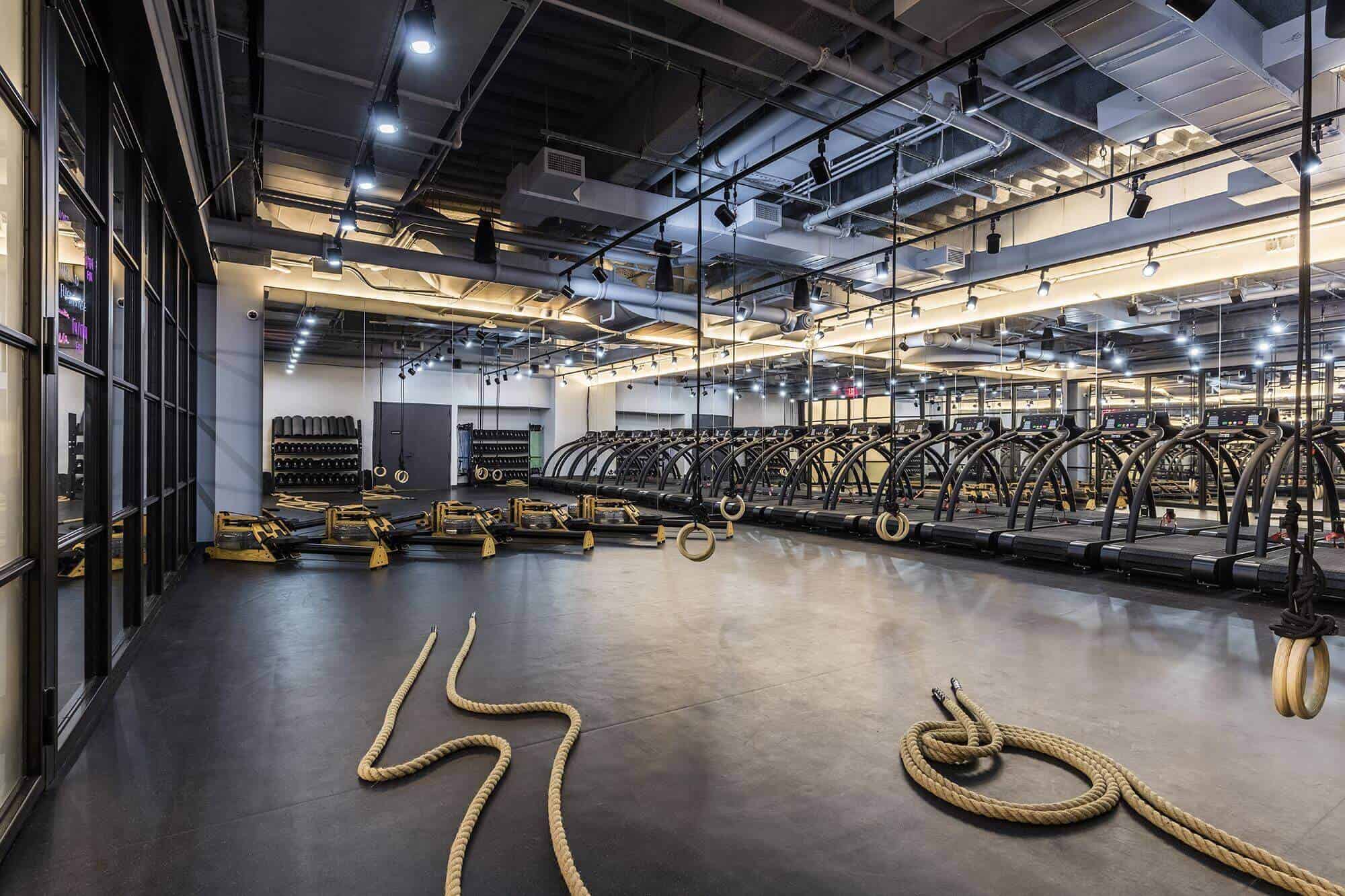 source: hearstapps.com
You can now create the best type of gym which studio lights, rubber flooring and a mass range of treadmills. Having a large space allows customers to have a different type of workouts and try out co-curricular activities that they would normally not find room for in their homes. Rubber flooring is ideal for doing exercises on the ground because they provide a natural bounce.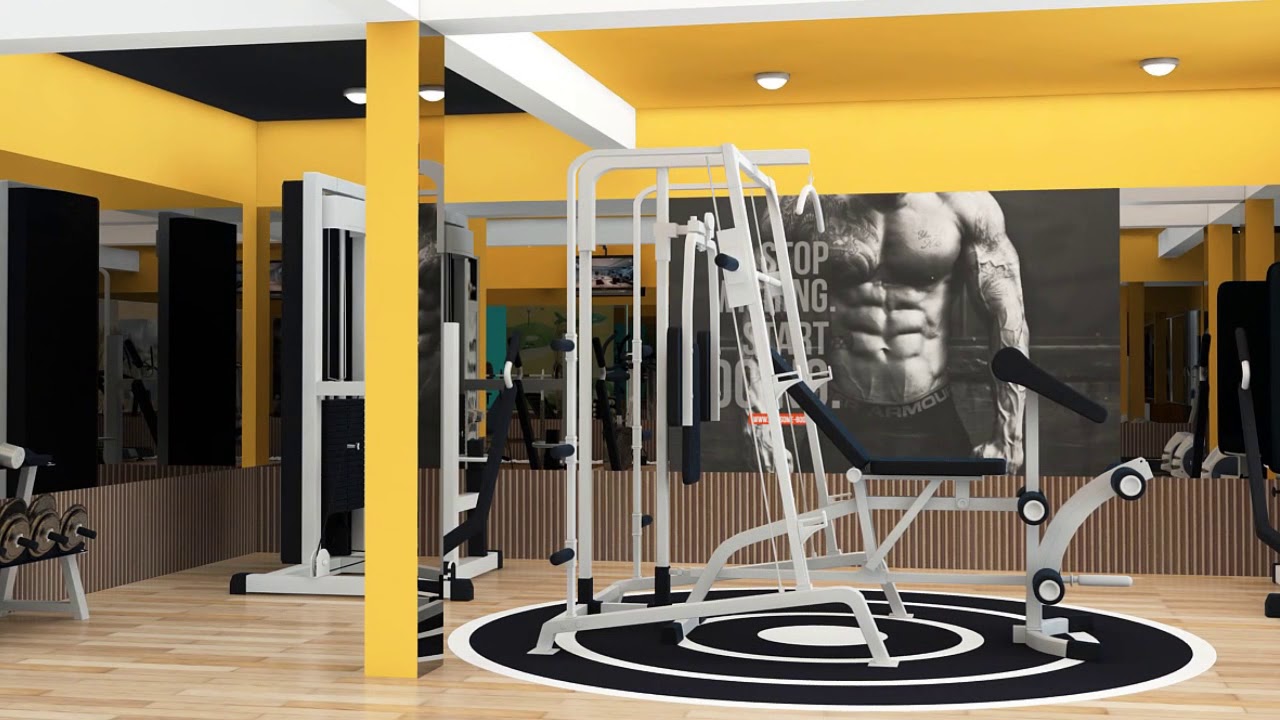 source: pinterest.com
Add a splash of colour to your gym by painting the walls vibrant colours and putting in posters that lighten and brighten your customer's mood for a good gym workout. Good also place carpets under your equipment to have a better grip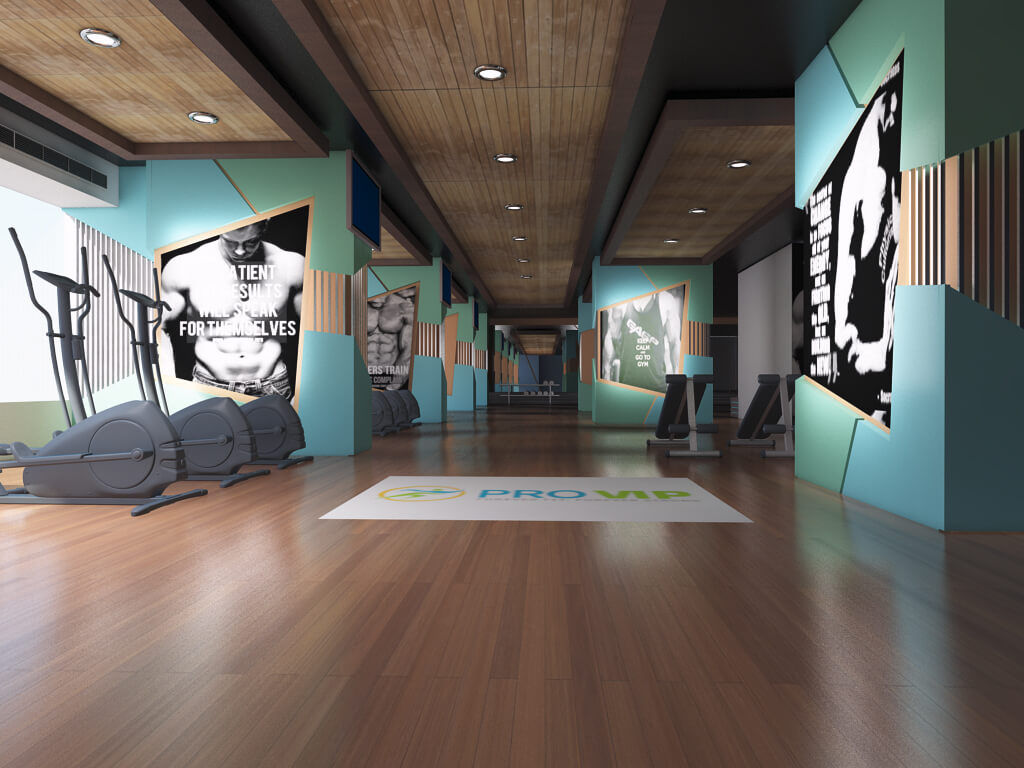 source: behance.com
A serene and cool vibe is great for workouts. A gym with wooden ceilings and flooring, inspiring posters and a lot of space helps make your Gym be the hotspot to be for hardcore training. Having a lot of space also makes your area less congested as people will have a lot of equipment lying around them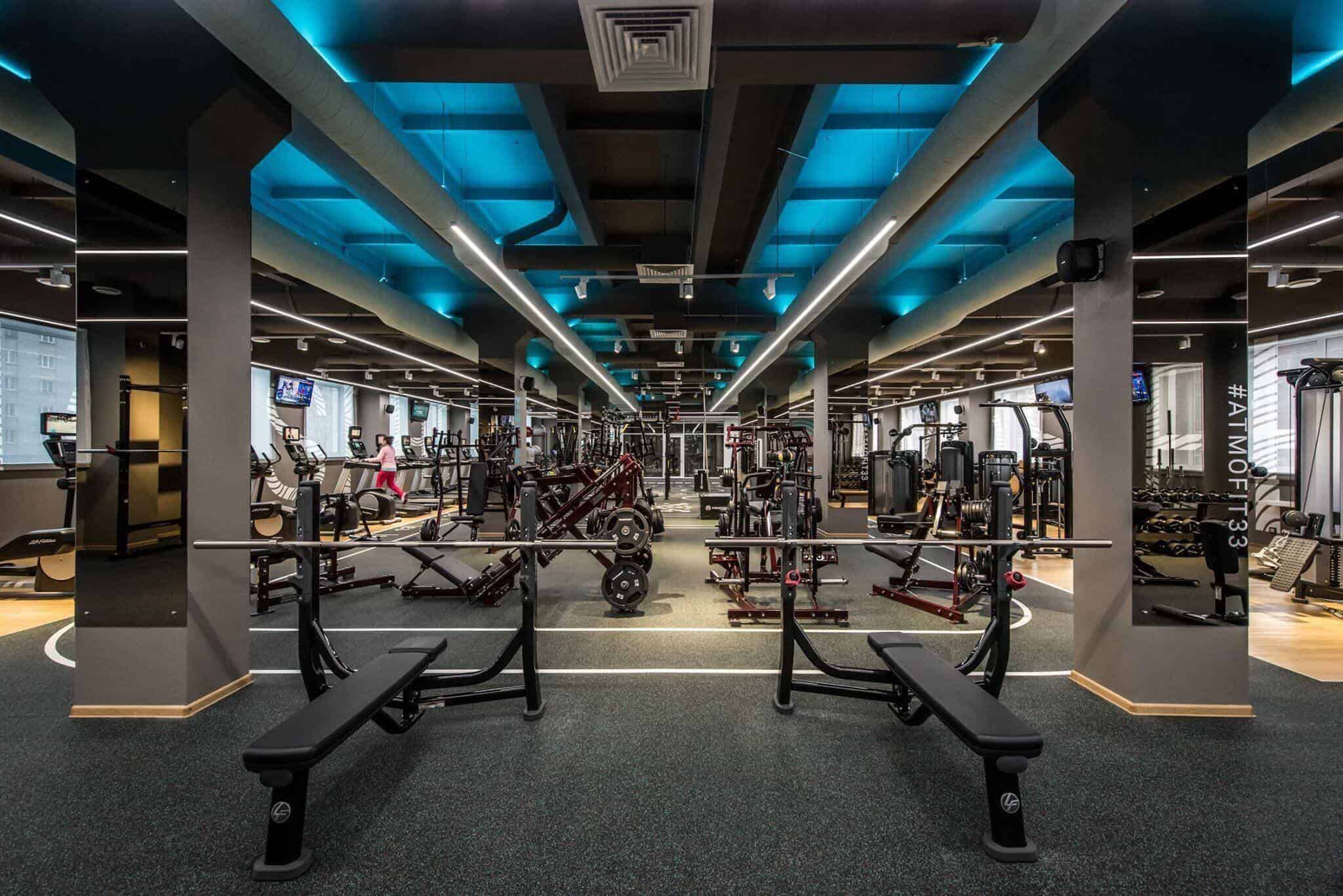 source: pinterest.com
Creating a safe environment with shock-absorbent flooring and lots of space is ideal for a gym. Futuristic night lights also give a fresh aspect to the gym which invites more customers at night.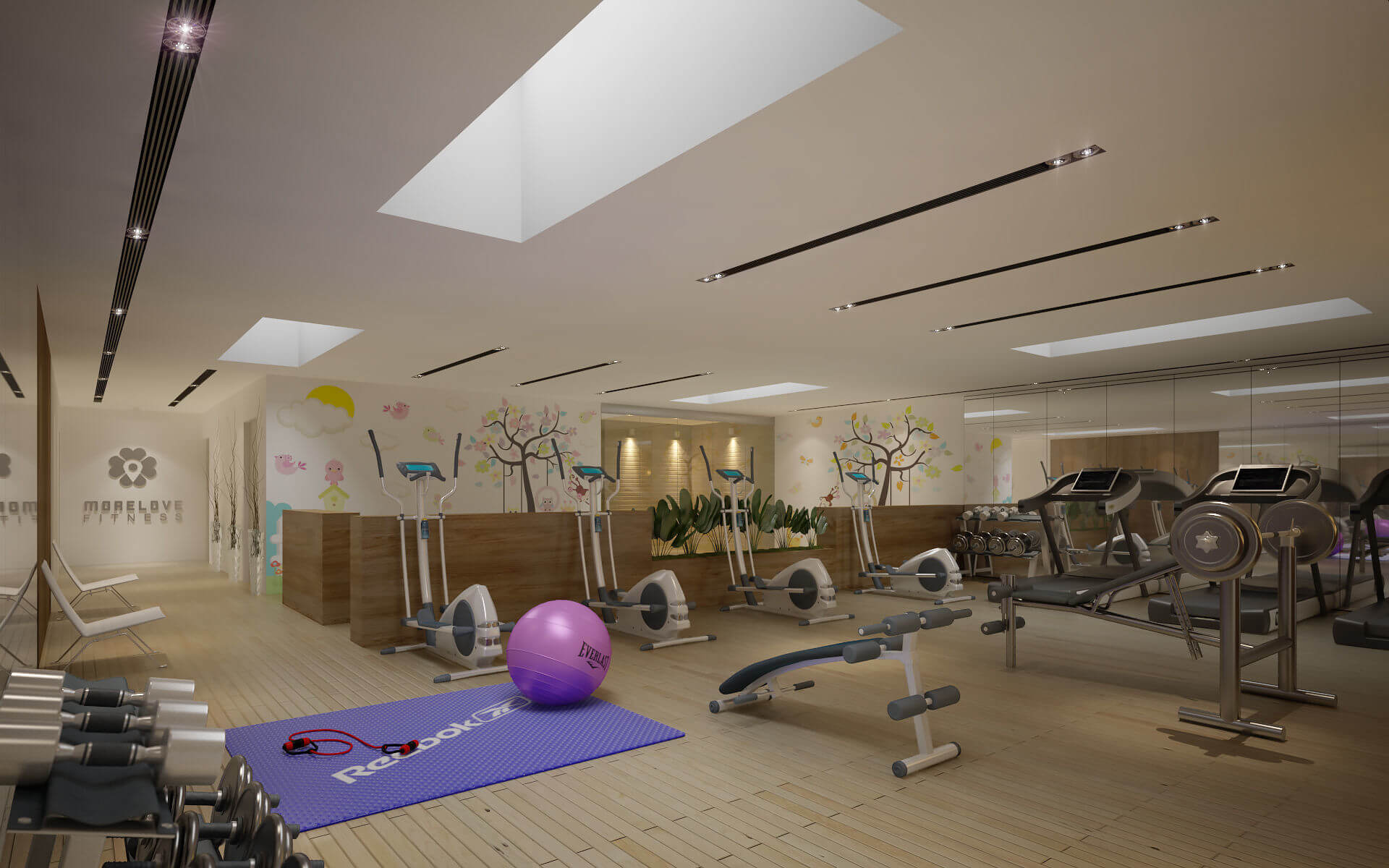 source: gtrader.com
A Gym full of nuanced colours, beautiful floral, inspiring patterns on the wall and wood panelling creates a soothing tone that is perfect for meditation.  Skin tone colours are perfect for small workouts and help customers is into harder training.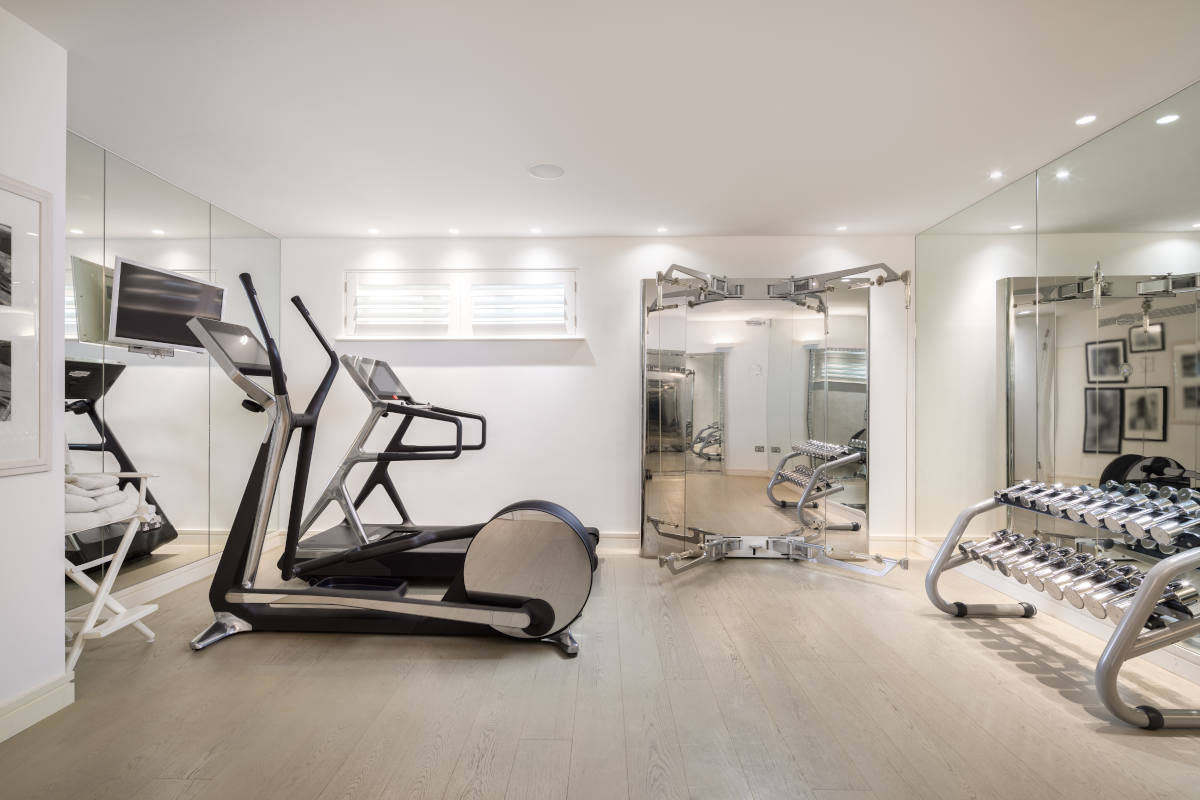 source: technogym.com
A home gym is perfect for or daily workouts. When you are building a basement gym there are few factors that you should consider. The first is planning out the flooring, and then deciding on what to place where. You do not need a lot of equipment or items. Having a lot of space in your home gym helps the mind is into more workouts. You can also choose to fit TVs and mirrors so that you do not get bored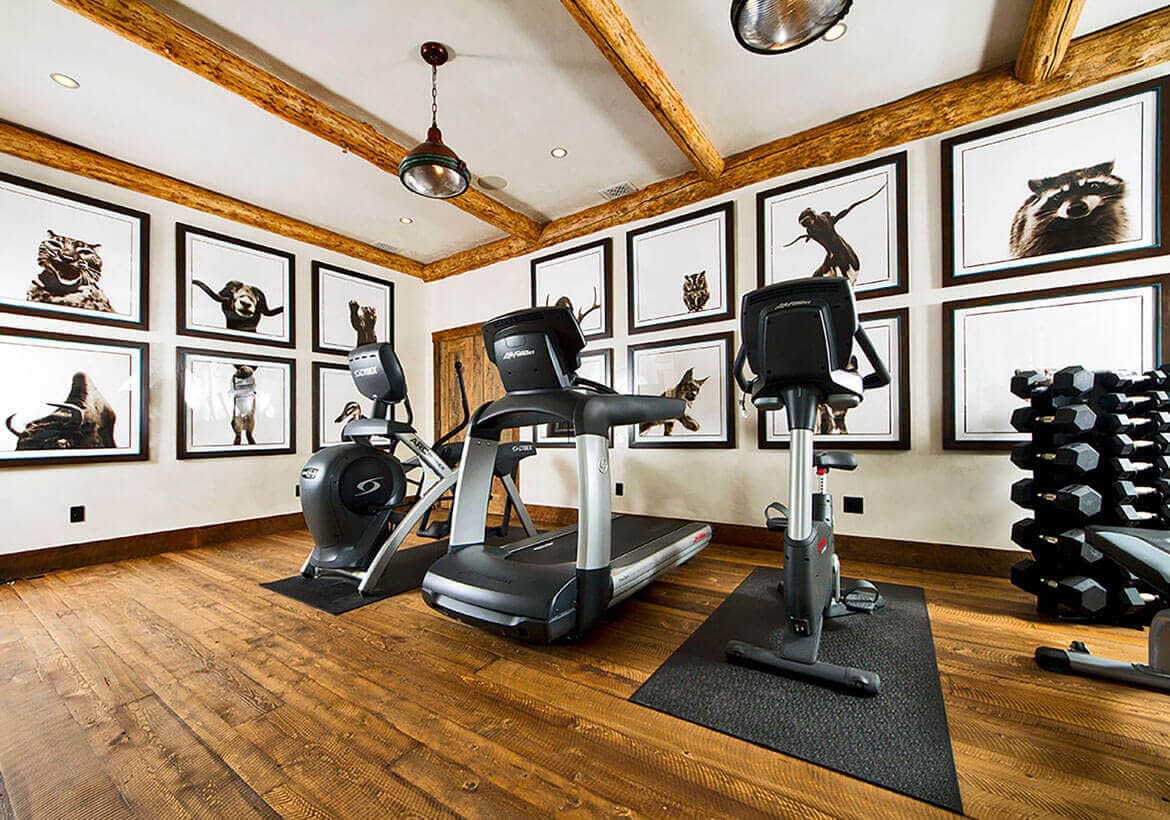 source: sebringdesignbuild.com
The rustic wooden gym is ideal for customers who want the old school type feel.  You can add old school posters and wooden flooring with equipment on carpets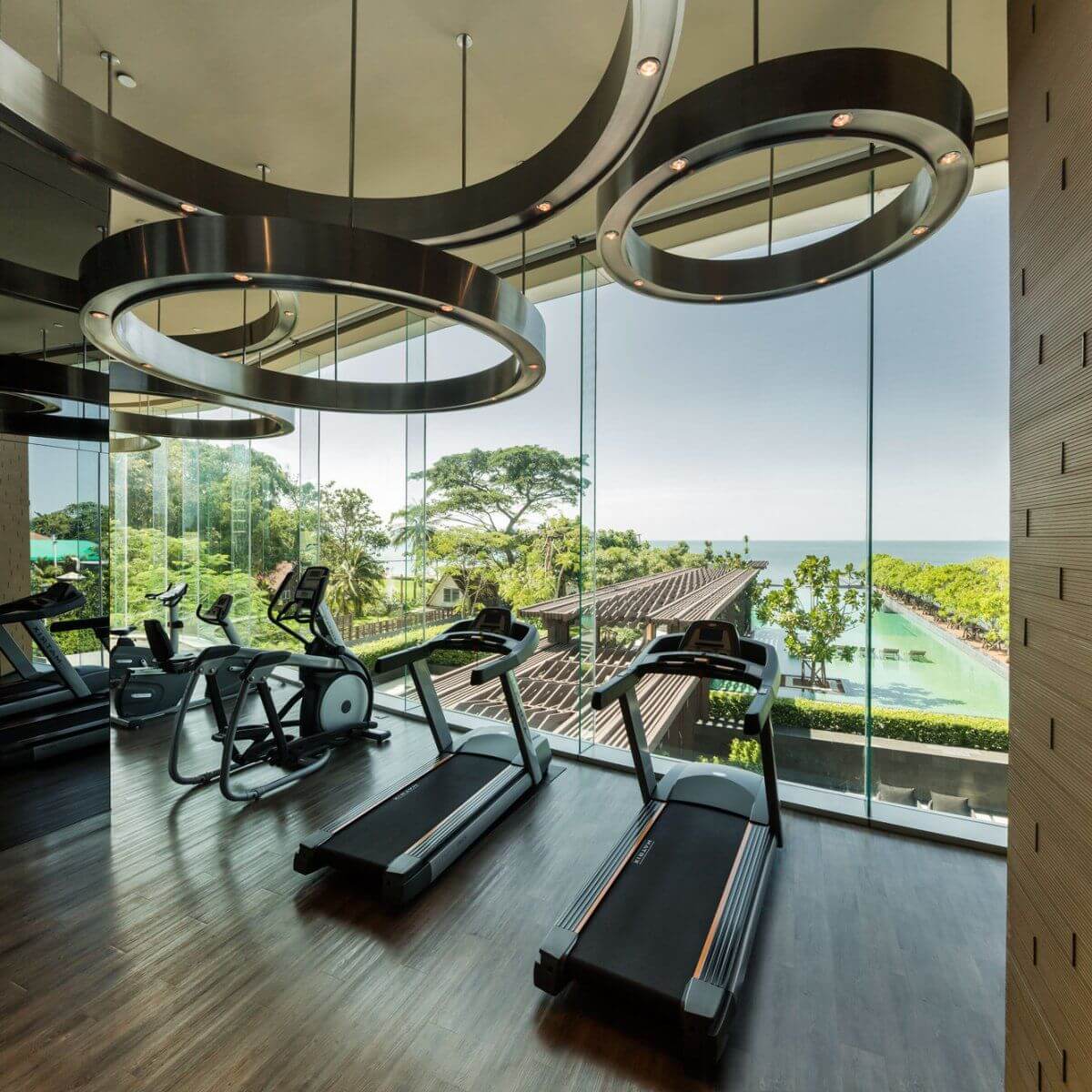 source: pinterest.com
A swanky workout space with a spectacular view with huge ornaments hanging above is ideal for a gym design at a hotel.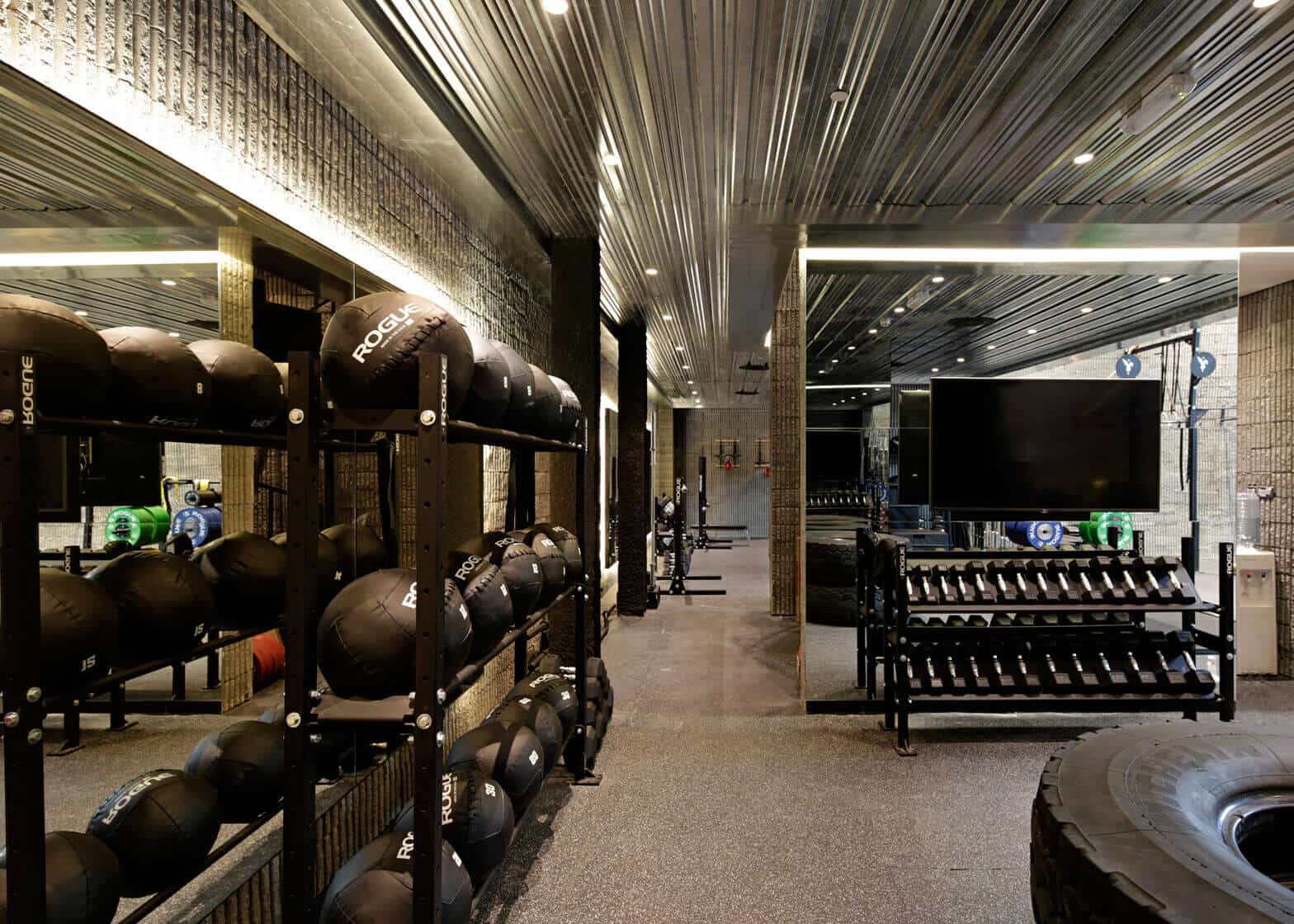 source: dezeen.com
When you want to design a gym, some factors like how easy it is to refurbish and flooring fitting is essential. Make sure you have enough space for other activities at your gym.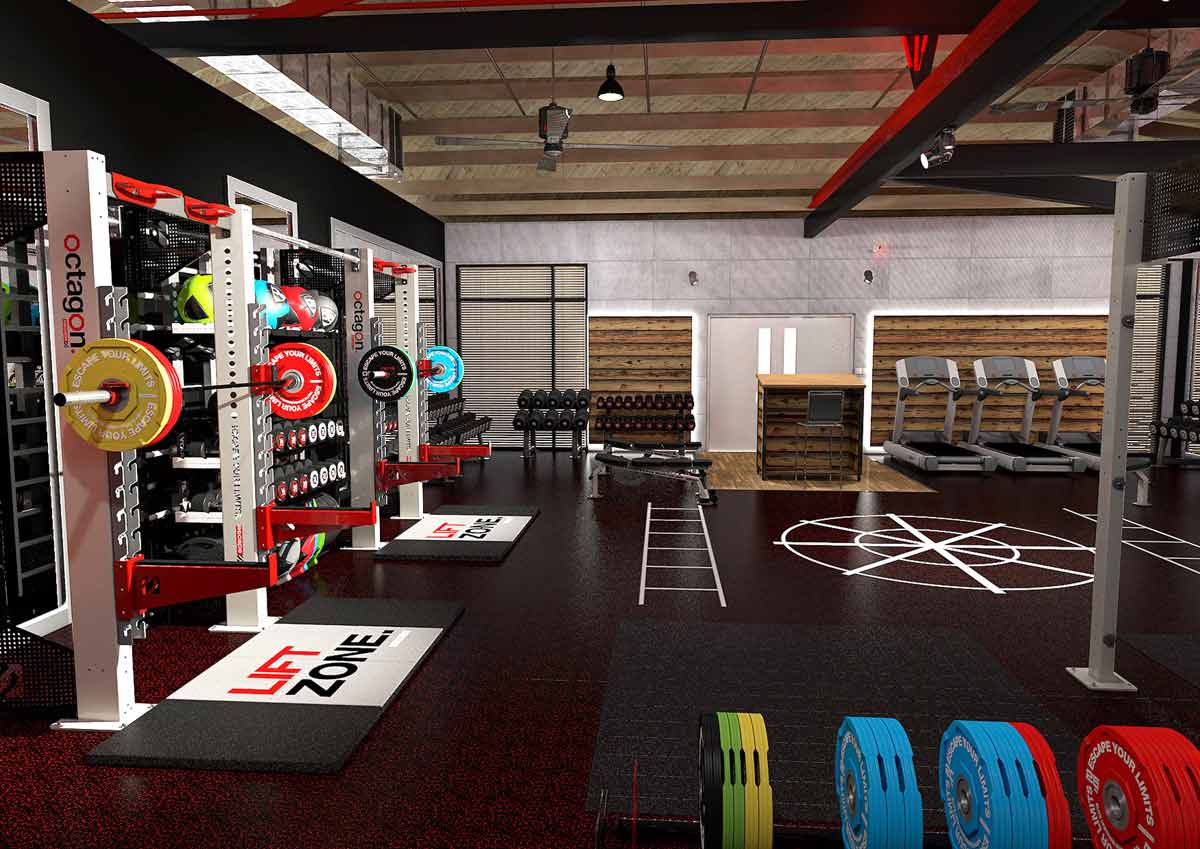 source: escapefitness.com
Bright colours such as red and white go well with each other. You can convert a warehouse into a spectacular gym.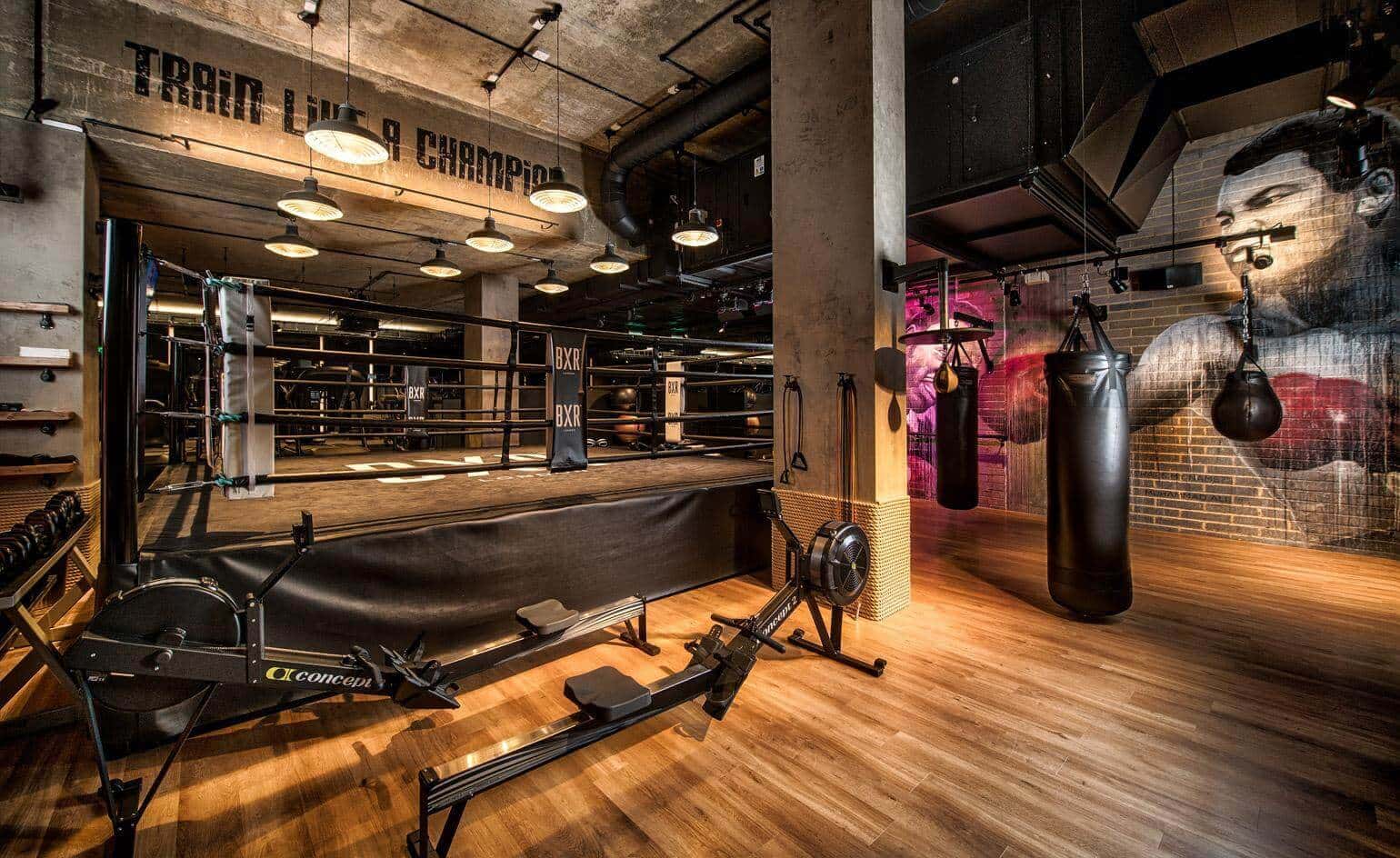 source: wallpaper.com
A gym with a boxing ring, brick walls and inspirational posters are the classic Hollywood gyms that you see everywhere. These are fantastic places to get the motivation for workouts as that atmosphere feels energetic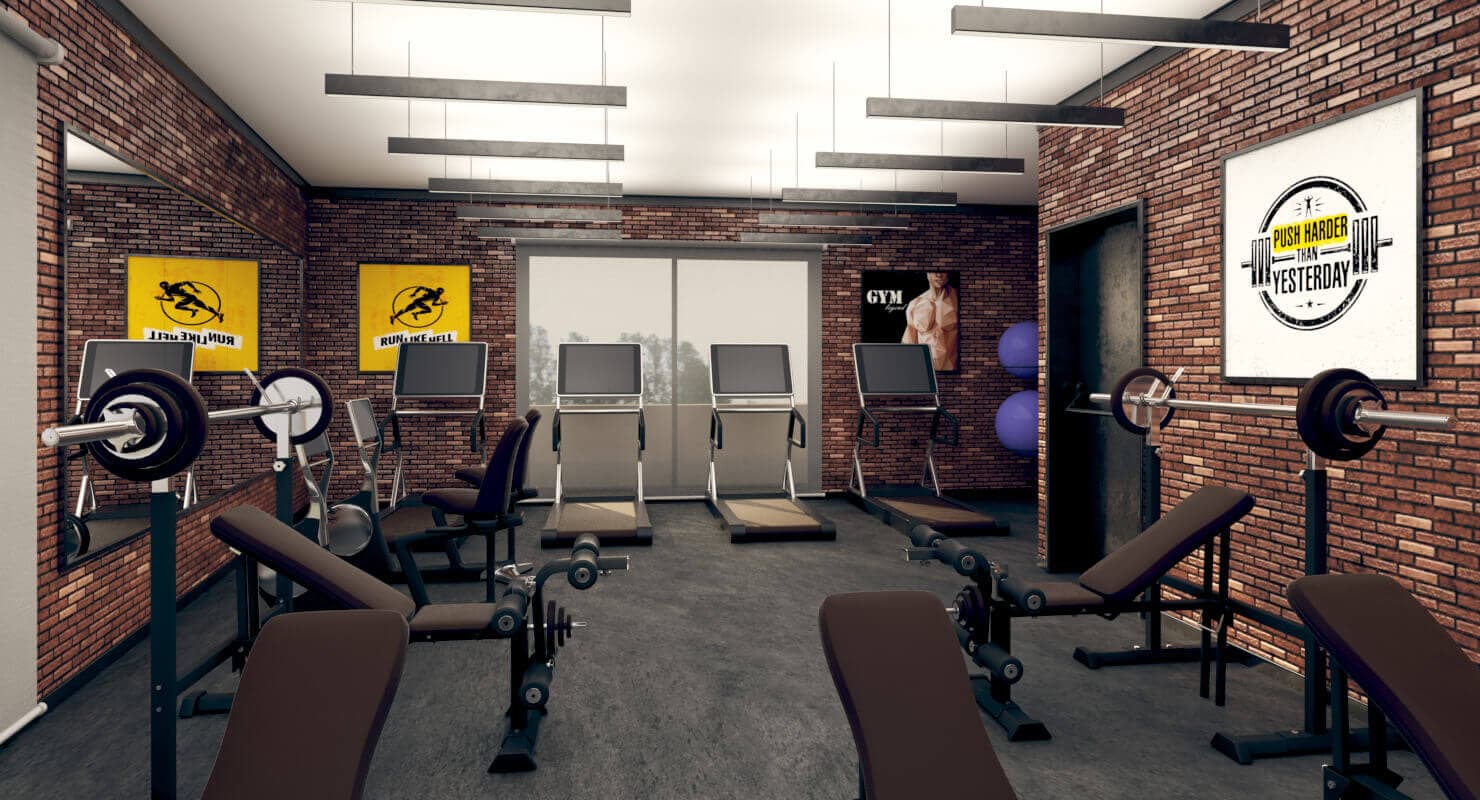 source: turbosquid.com
Gyms with brick walls, concrete flooring is the most budget-friendly gym and is also affordable for customers. Most people come to gyms like this because they are cheap.
source: smalldesignideas.com
Spacious gym with concrete flooring, monkey bars and other equipment is great for customers as these modern gym designs have high ceilings which are ideal for acrobatics at the architecture design.