Whether you have small kitchen space or have enough space all you need are some good kitchen accessories. Make your space more organized and clean. Here we have rounded up some kitchen storage ideas. Let's get started. 
Multipurpose Open Shelves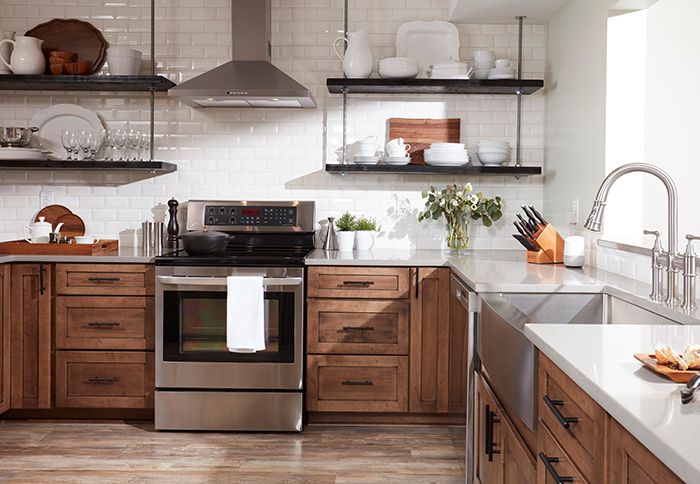 source: lowes.com
Open shelves will provide enough storage space to keep your kitchen items. These kitchen shelves can be used for displaying your curios. Multipurpose kitchen shelves will give you opportunity to display a variety of accent pieces.  You can use these shelves to keep your favorite crockery set, plates. They can add so much personality to a basic shelf. Create a chaotic vibe with these amazing shelves. You can easily get these shelves from any nearby shop.
Asian-Style Pull-out Cabinets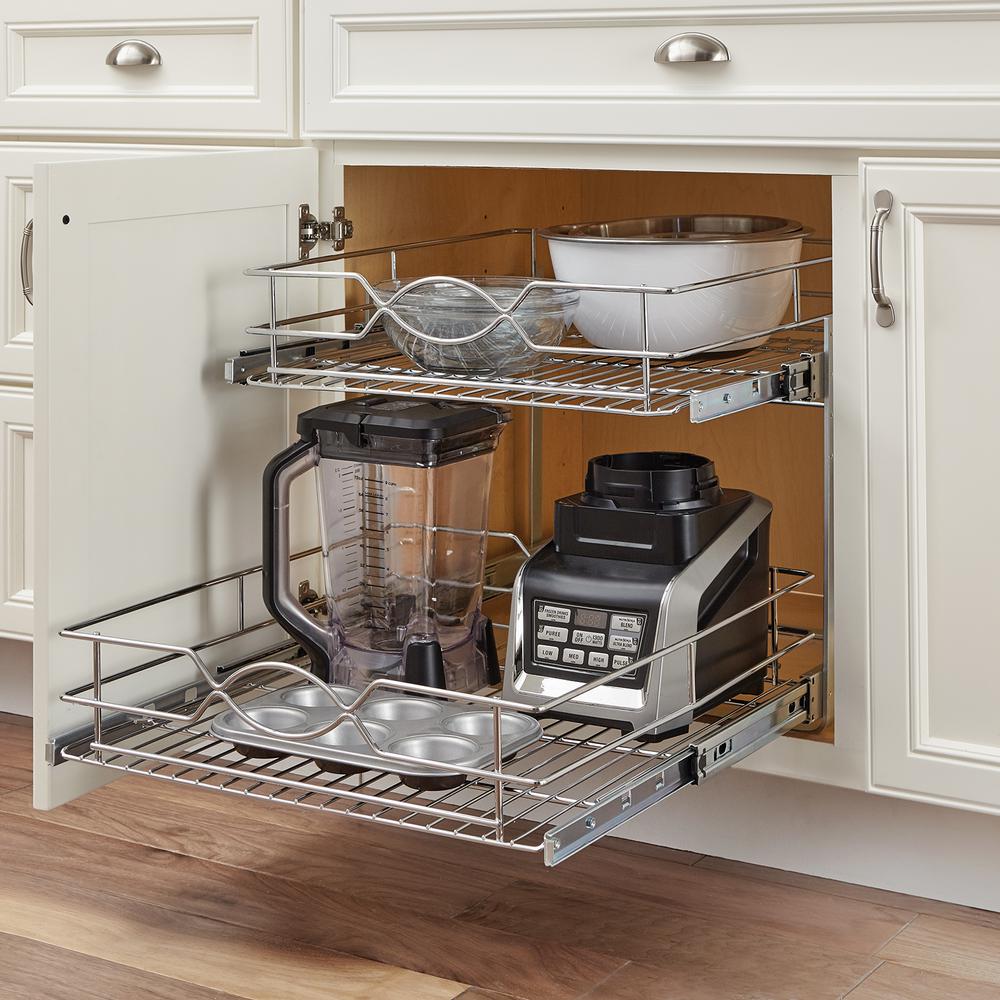 source: pinterest.com
A well-decorated kitchen can make the entire decoration more enhanced and organized as well. Are you planning to decorate your modular kitchen? Well an Asian style pull-out cabinet can be an ideal option for you to make storage in kitchen. These cabinets are smooth to poll-out and convenient to use. Make your space more decorative with this cabinet. You can use this to keep your juicer or any other kitchen item. 
Cutlery Trays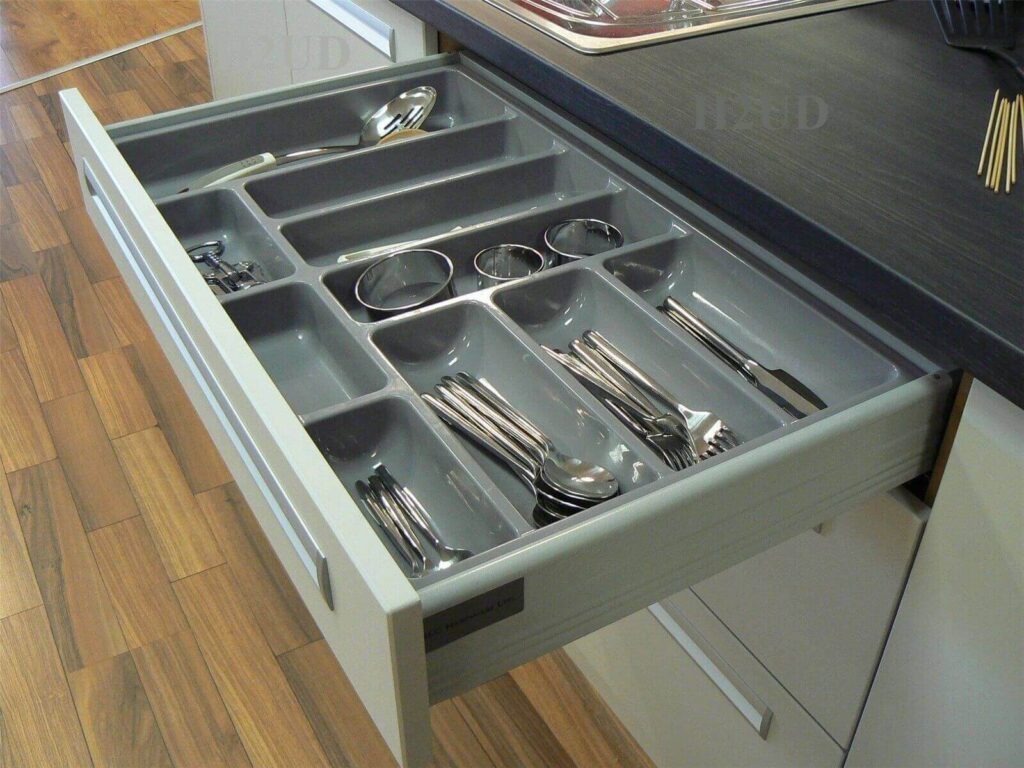 source: ebay.com
Nowadays, you will get variety of cutlery trays materials so choose the best material. Cutlery items can be sharp so it is better to use a cutlery tray. When you are preparing a meal and what if you can't find the right utensil it is really frustrating. A cutlery tray will help you to organize everything. It will be easy for you to get the item when you need.  
Besides material you will get variety of sizes, choose the size according to your space. You need to decide about how many sections you need. Having more sections will allow you to get organized to keep everything clean. These trays come with movable dividers that can help you change the size of the compartments as per your requirements.
Crockery Rack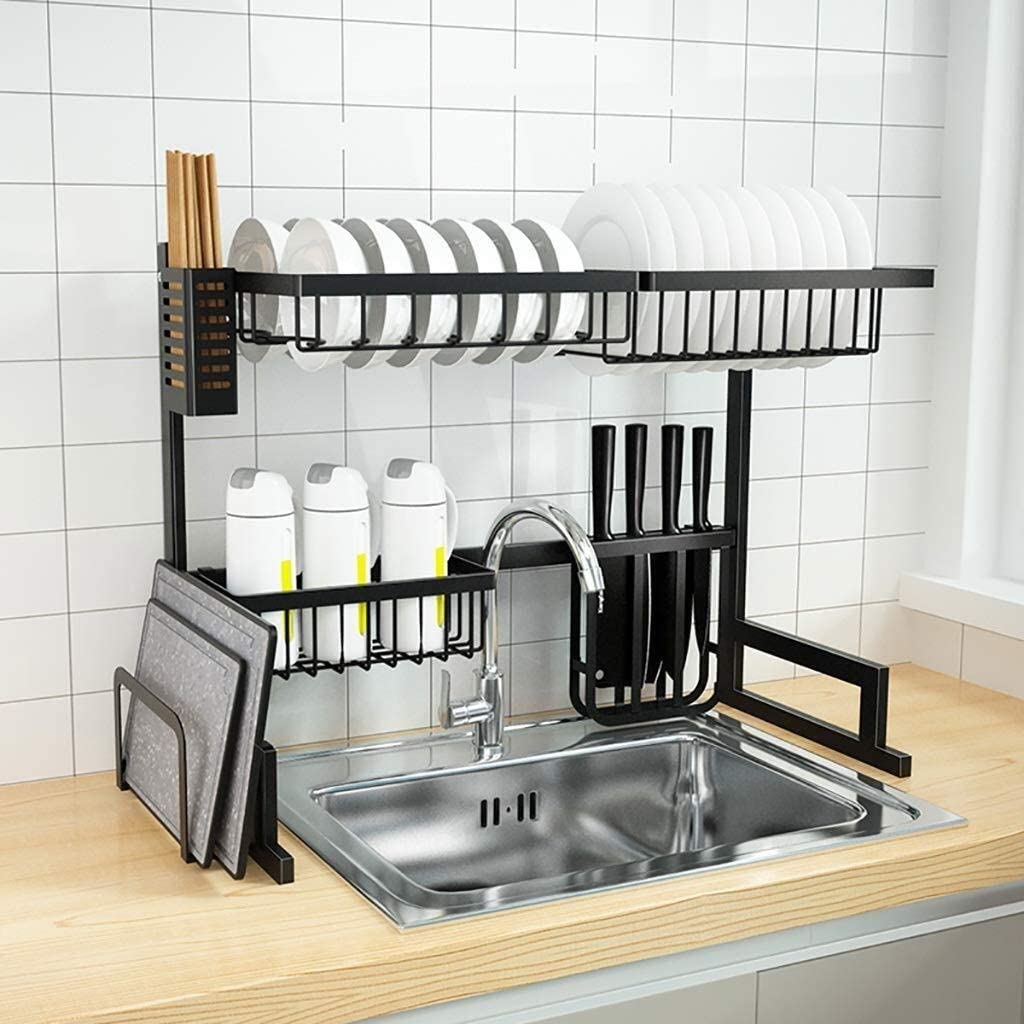 source: amazon.com
Keeping your kitchen area simple and attractive with this amazing crockery rack. Who wants their kitchen to look unorganized? A simple crockery rack can make your kitchen more organized and clean. You can easily get these racks from any nearby shop or online.  You can place it around the sink area. You can easily keep your plates or any other kitchen item. These crockery racks will make your kitchen life easier. 
Pull-out Pantry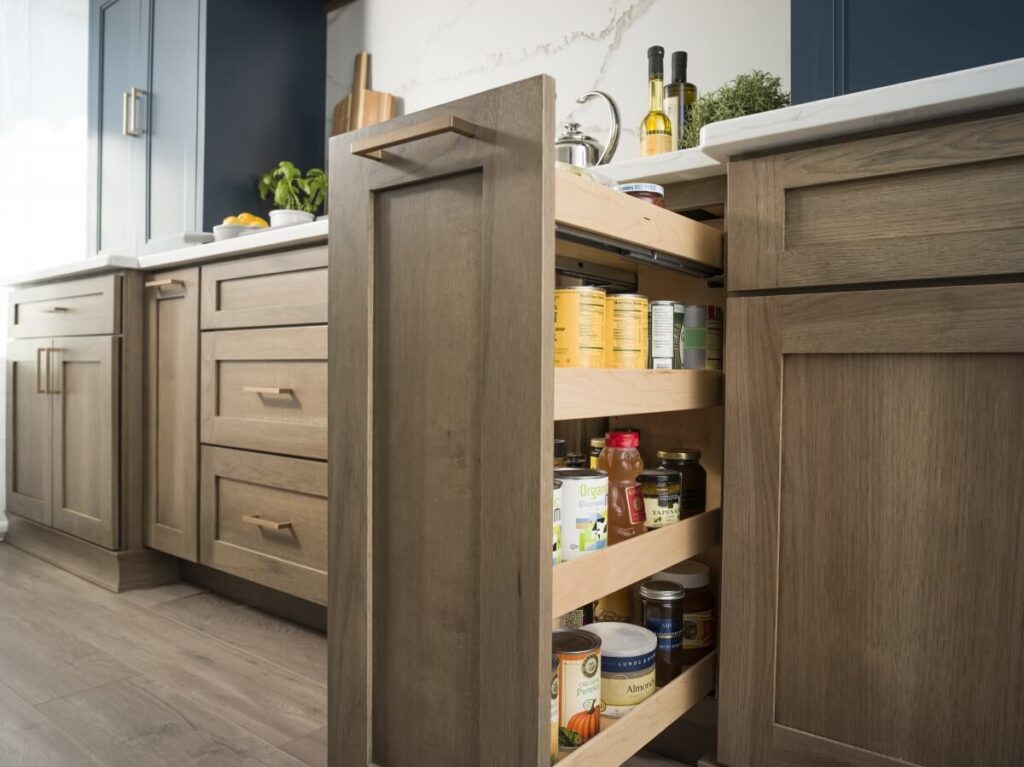 source: durasupreme.com
Organizing your kitchen in an efficient way it is not an easy task. It needs time, patience and definitely you need to choose the right items. Well pull-out pantry set is an amazing idea to make your space nice and it will provide plenty of storage space. This is basically a product that can be described as a combination of a shelf as well as a drawer. You can keep any jars, cans and boxes also. By installing a pull-out pantry cabinet you will make your kitchen task more easy and simple. 
Bottle Racks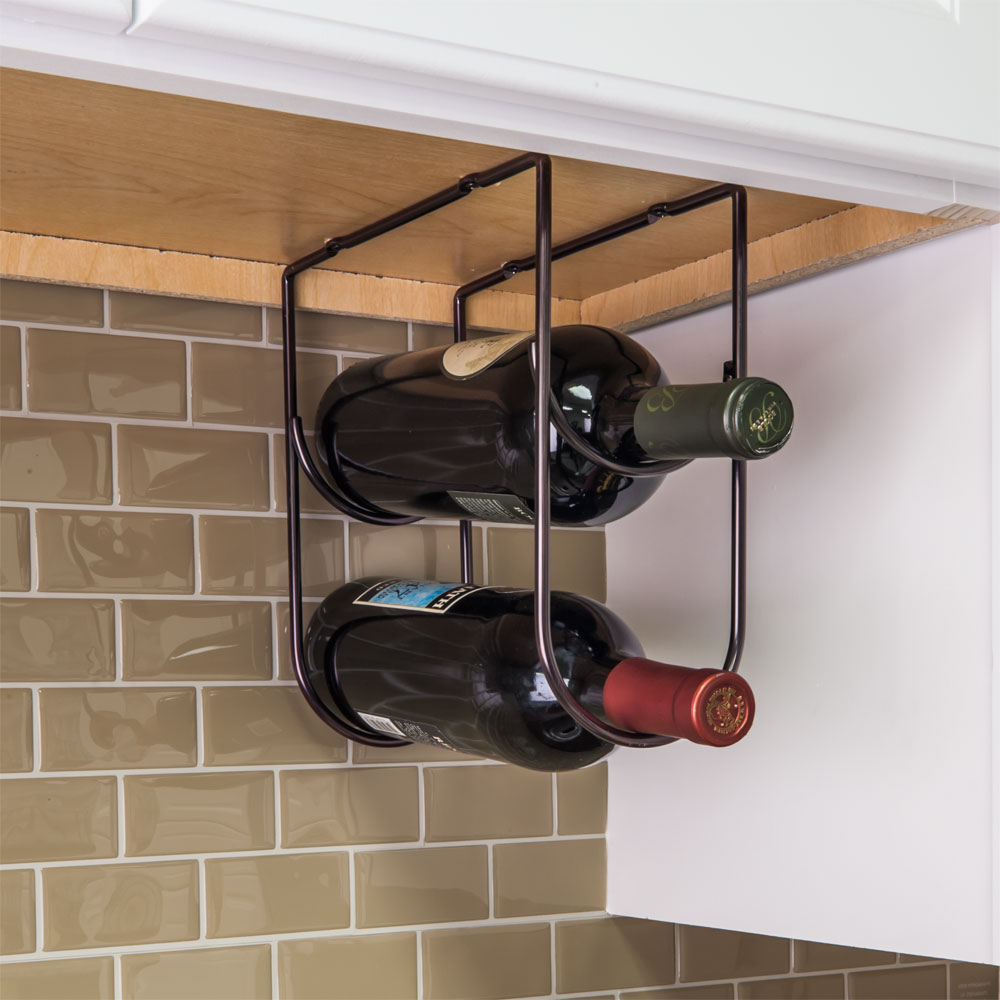 source: cwkitchenandbath.com
Don't have enough kitchen space? Well a bottle rack can simply add a clean look.  With these racks you can display all your favorite bottles. Installing a bottle rack is easy to find out and it looks more organized. You can also use this to keep your wine bottles to make the look of your kitchen designs more attractive. 
Corner Units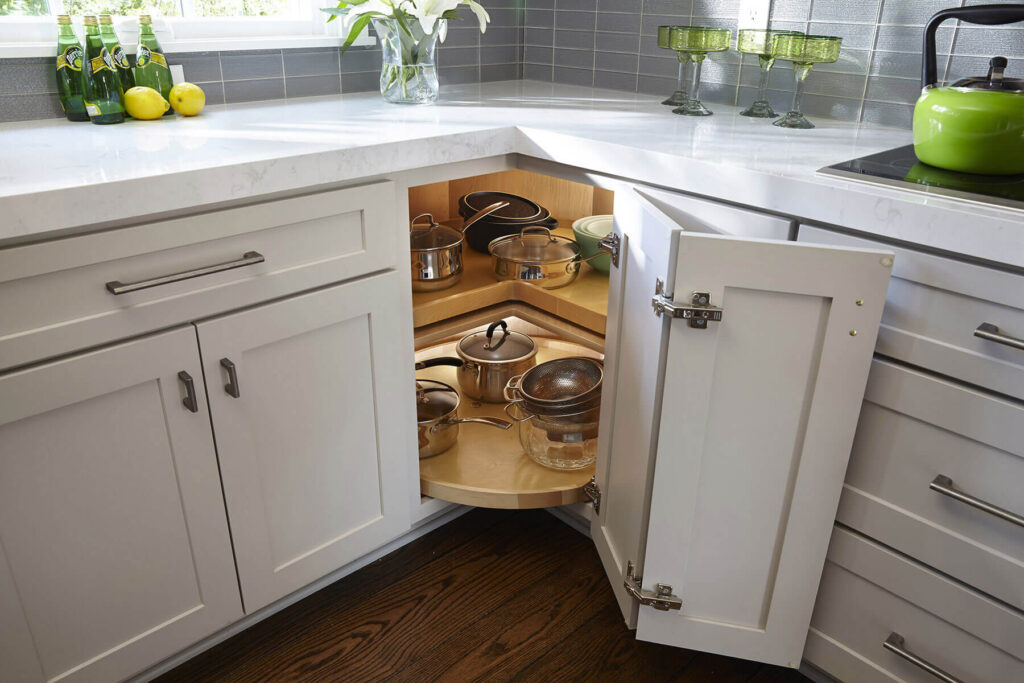 source: evadesigns.com
This amazing corner unit will provide enough space to keep your kitchen items. This is the most cost-effective solutions. 
Below-the-sink Storage Unit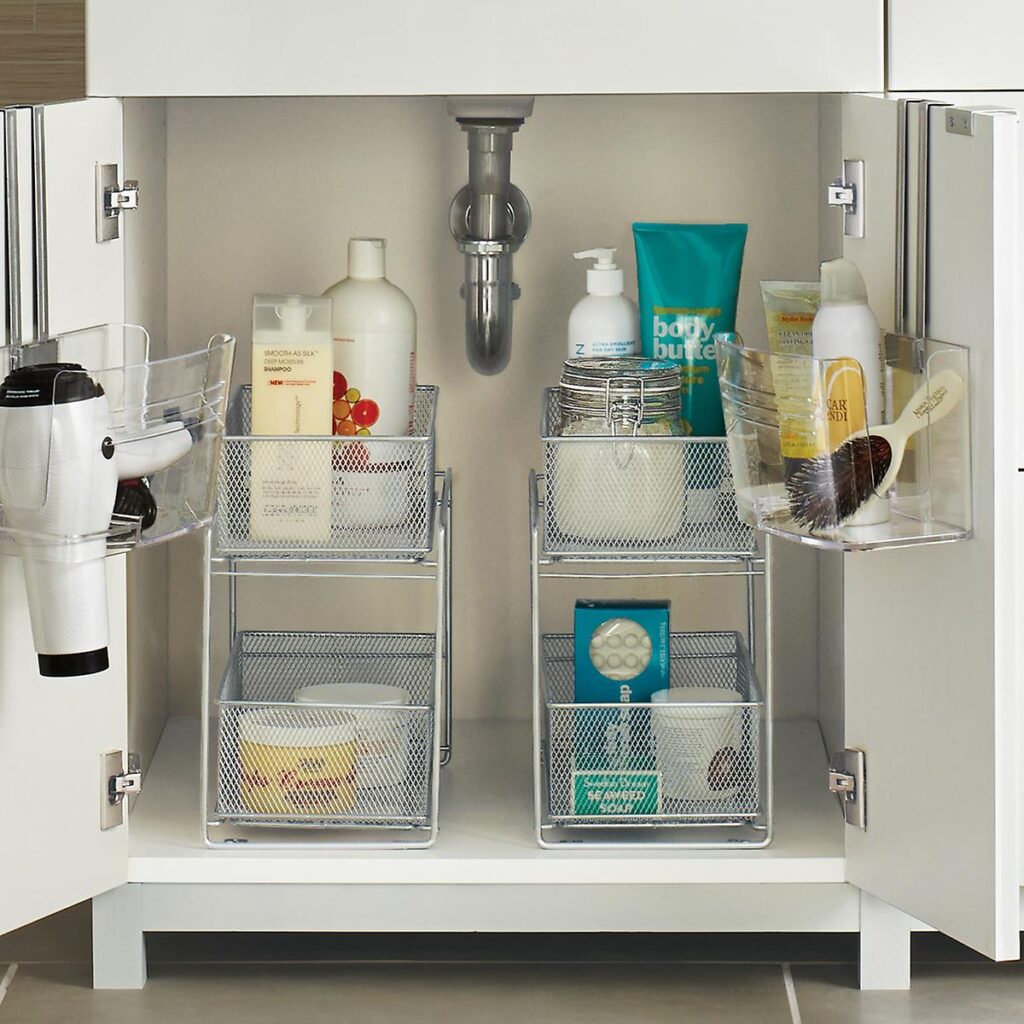 source: containerstore.com
When it comes to kitchen decoration, storage is the key. This sink storage unit allows you easier access to all of the items you are storing below the sink. It is a smart way to maximize your kitchen storage is by utilizing the area below the sink storage unit. 
It's time to rethink your present kitchen set up. Here we have provided some amazing kitchen storage ideas, choose the best one and make your kitchen task easy and save your time as well.