Having a nice wall designing is one of the biggest aspects of an alluring and enchanting interior designing. But once again, we should emphasize on a point that every person has their liking in arts and want their wall painting and designing according to that concept only. There is a huge percentage of people who themselves are artists and like to decorate the whole walls with their marvelous painting. But we have to agree that there is a majority of the ratio of people who are not artistic from outside but they do have some ideas for their wall designing. So to help out and provide some such genre of people, there are some ideas of the wall art design for the living room by The Architecture Designs projects.
source: alicdn.com
source: alicdn.com
So the first idea of the wall art design is the painting of two swans which symbolize love and peace between couples. The whole concept of having any such painting is that you should always instruct the interior designing that there should be different sizes of rectangular canvases where the whole painting has to be done. The painting includes two swans to indulge between themselves in the beautiful nature. Include lots of green colors to enlighten your house with positivity much more.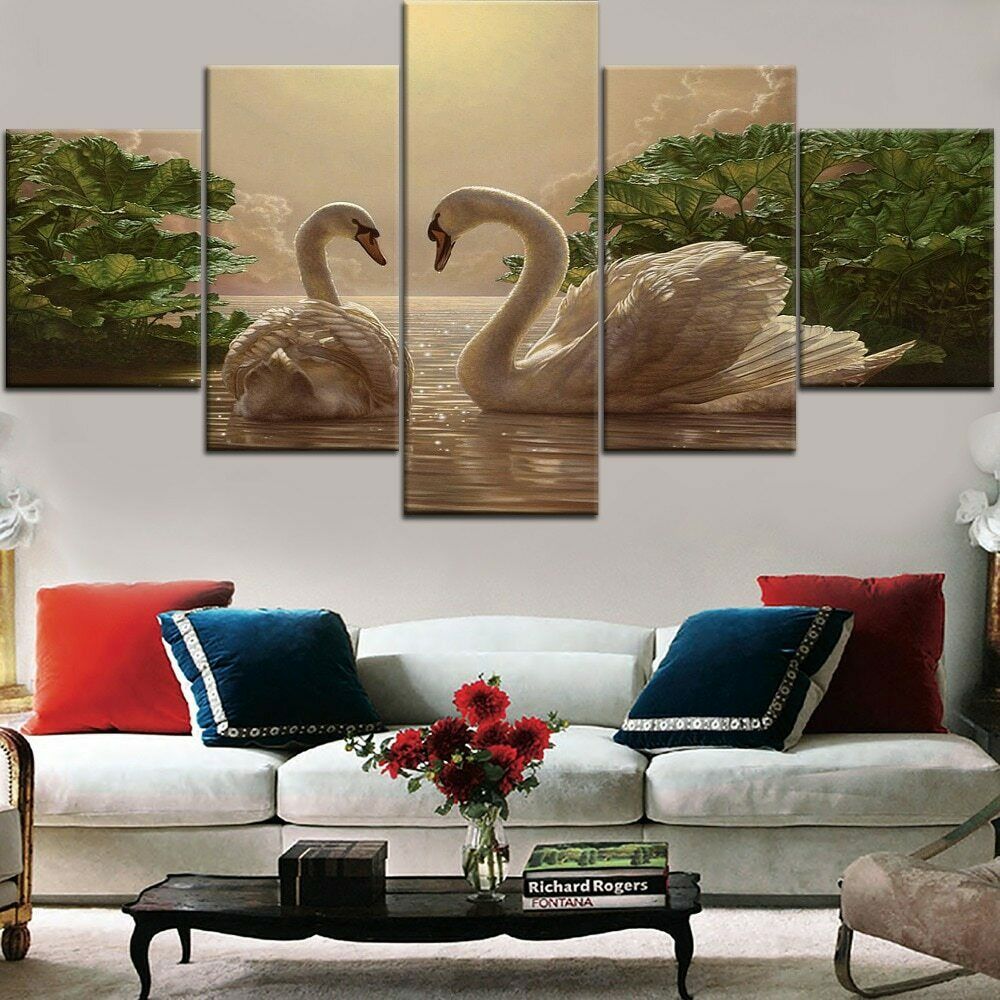 source: imgur.com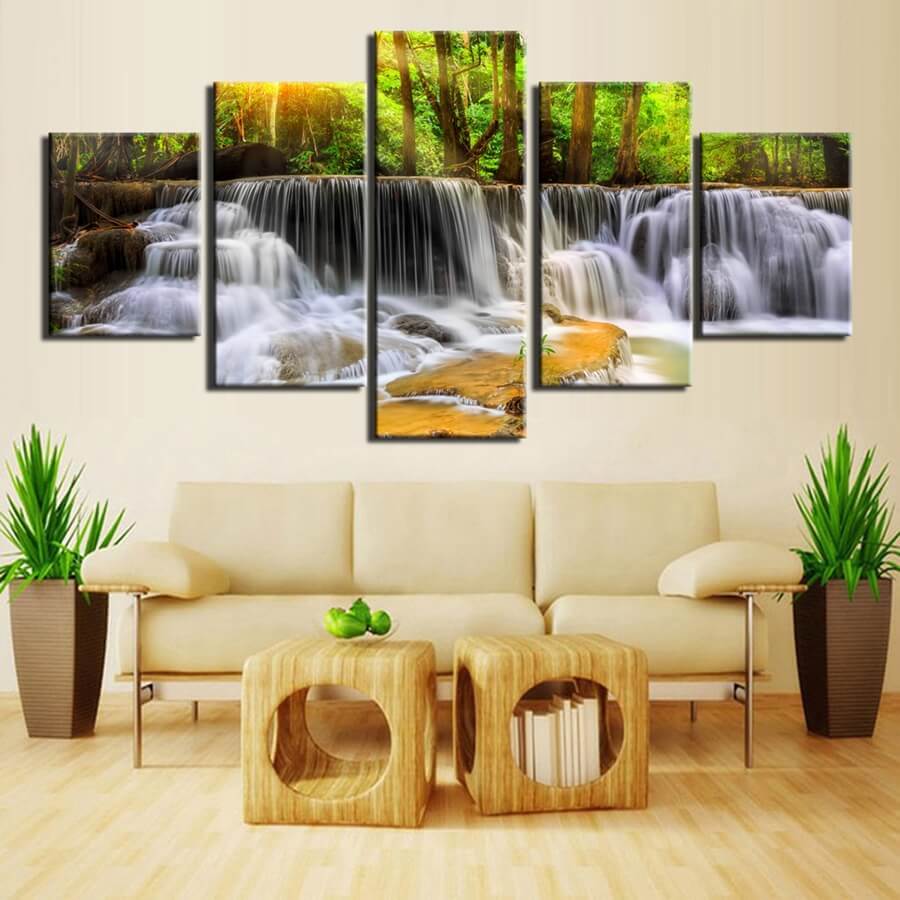 source: alicdn.com
The next idea of modern painting ideas is having beautiful scenery painted over many canvases. If you are a nature lover, then you would love this idea for sure. Take a look at these mesmerizing landscape wall art pieces at CanvasPop, for example. Instruct the designer to include lots of mountains and include some rich oil or acrylic colors to make the painting alive. Paint a lake just beneath the mountains so that it can have a beautiful reflection of everything which is just behind the lake. Ask your designer to include some perspective to make the whole scenery and painting alive. Having such a masterpiece in your bedroom or your living room will multiple the beauty of the entire house by many folds knowingly or unknowingly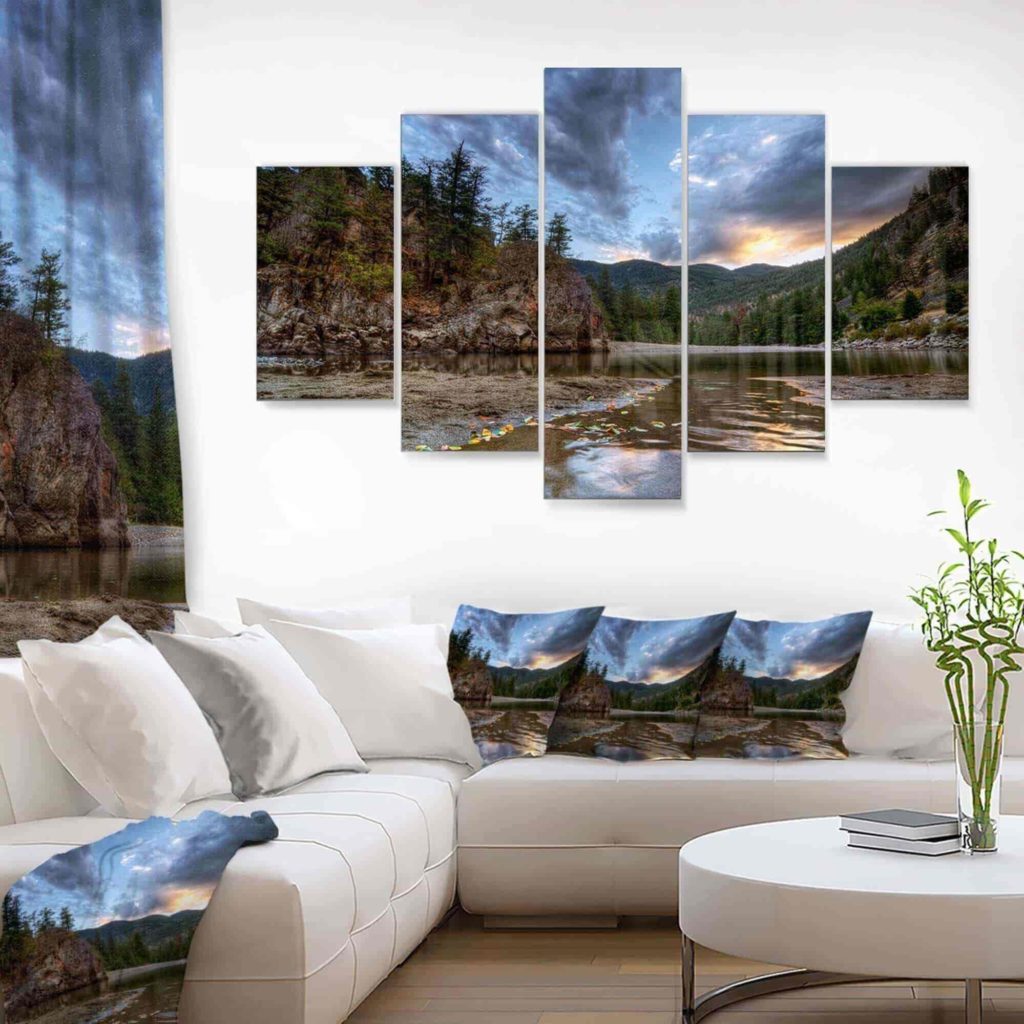 source: ostkcdn.com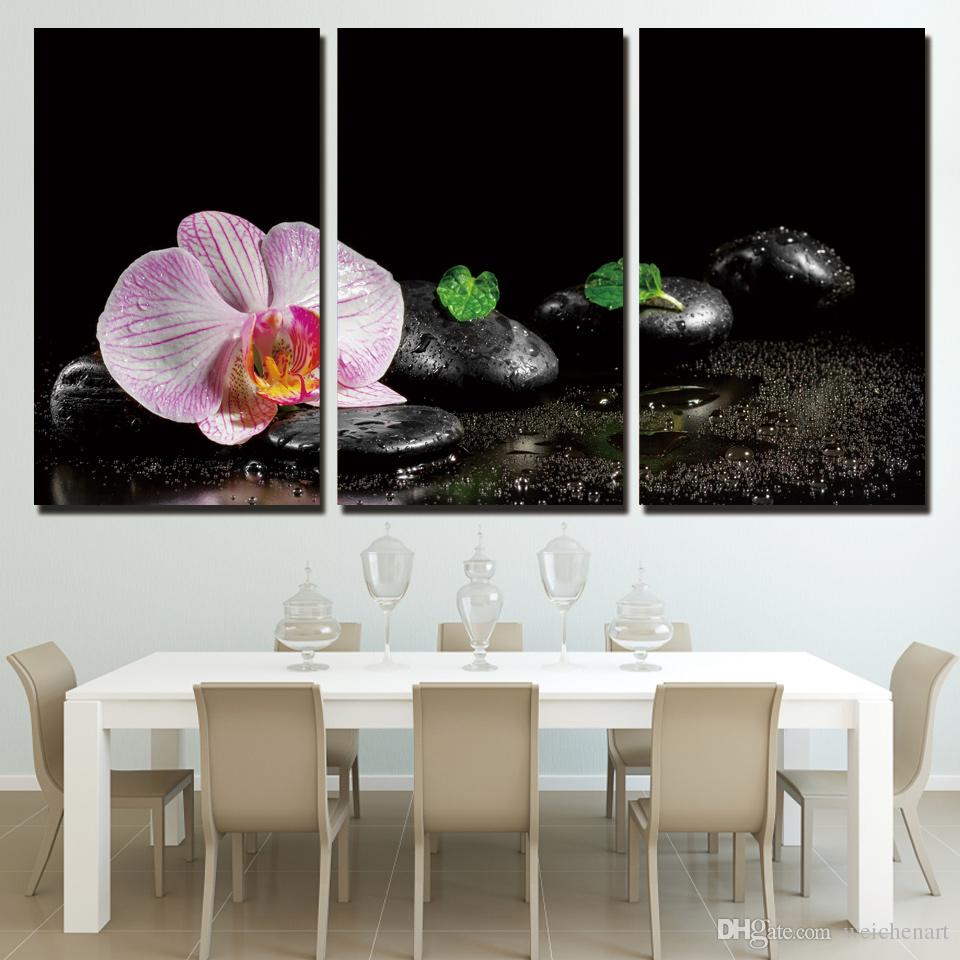 source: dhresource.com
Are you a fan of huge waterfalls or oceans? Then this idea will be the perfect one for you. This is again an idea of scenery but yet also it is way different from the above one. This idea has everything which can make you fall in love with a dense forest that has a waterfall in it. Ask your designer to include every detail to show the depth of the waterfall. A true artist can bring down the beauty of the waterfall and the whole colorful forest with their colors. Just instruct your artist to put down the whole painting into different rectangular canvases so that you can rejoin them wherever you want in your living room.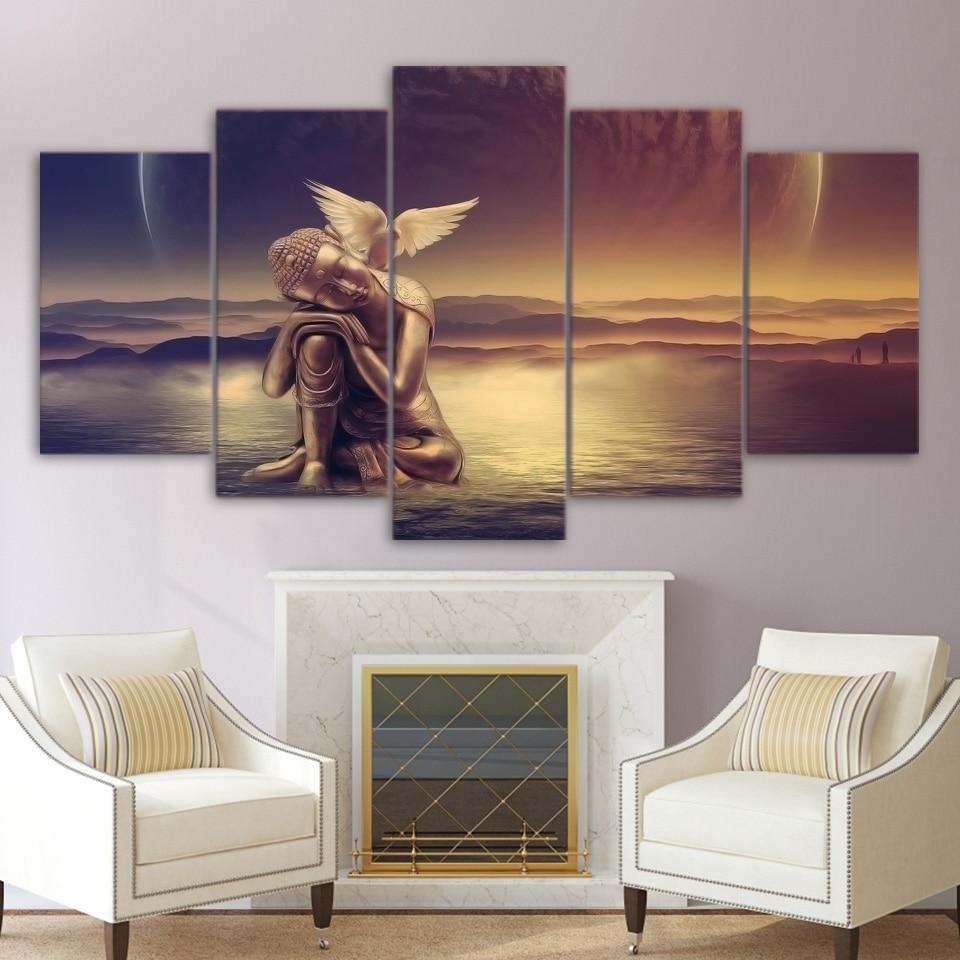 source: lknation.com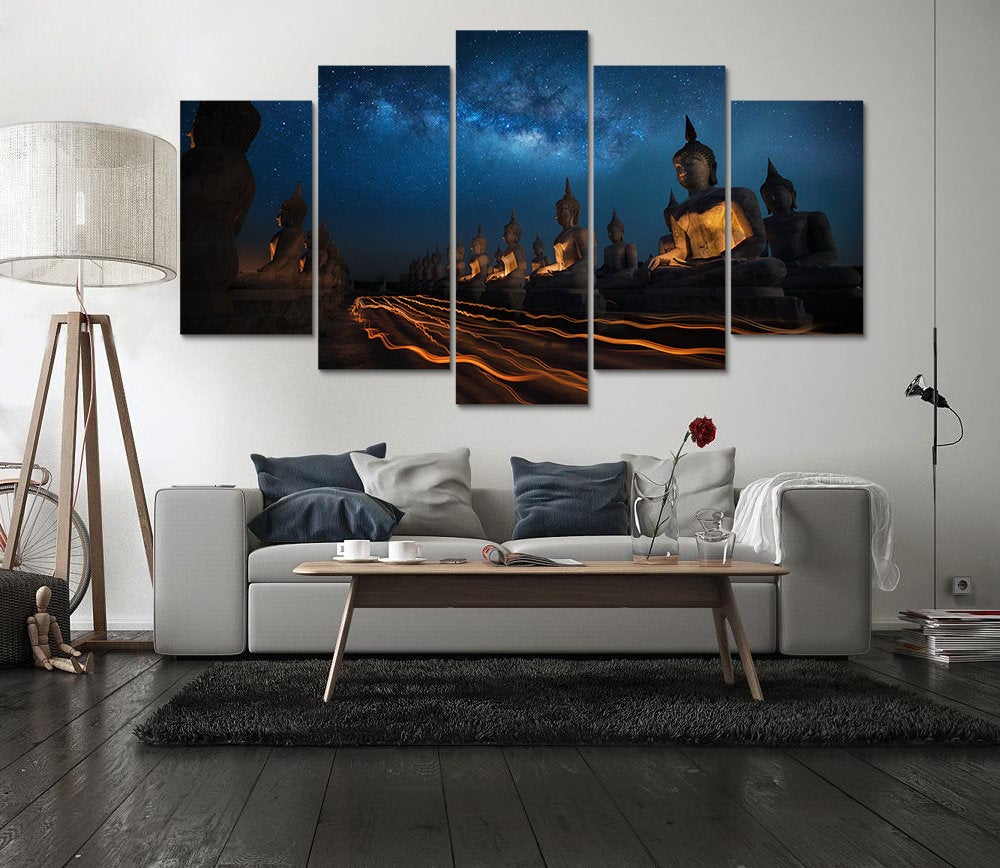 source: cazvas.com
One of the best stylish painting ideas for living room is this one. Have you ever believed in spirituality or have you ever feel connected to the strength of your inner self through spirituality? Have you ever feel loved and tranquil while looking to buddha's face? Then you are in the correct idea of wall painting. This painting symbolizes a Buddha who doesn't care about nature and he is in love with himself and embracing his inner power. A small dove is shown which again signifies peace of inner self. So if you are in any phase of life where you are feeling a little stressed and anxious then you should instruct your designer to put down this idea into reality through painting. Seeing such a calming thing in your living room, you'll feel way more relaxed and positive all around the day.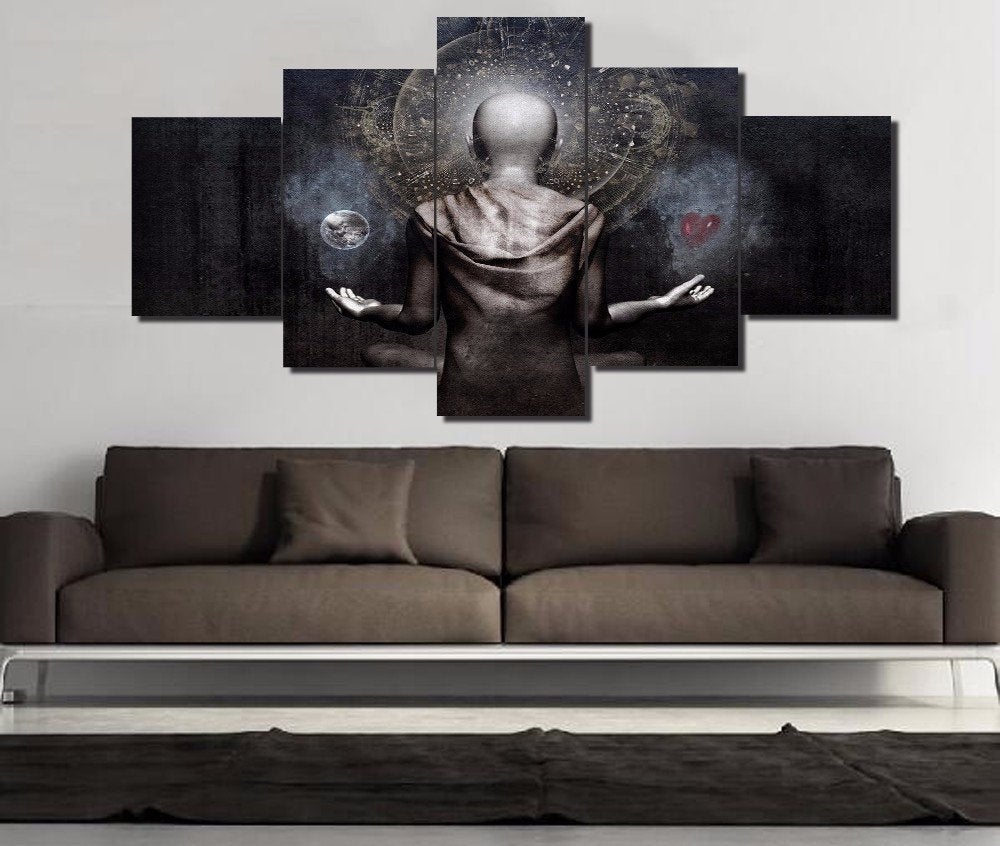 source: cazvas.com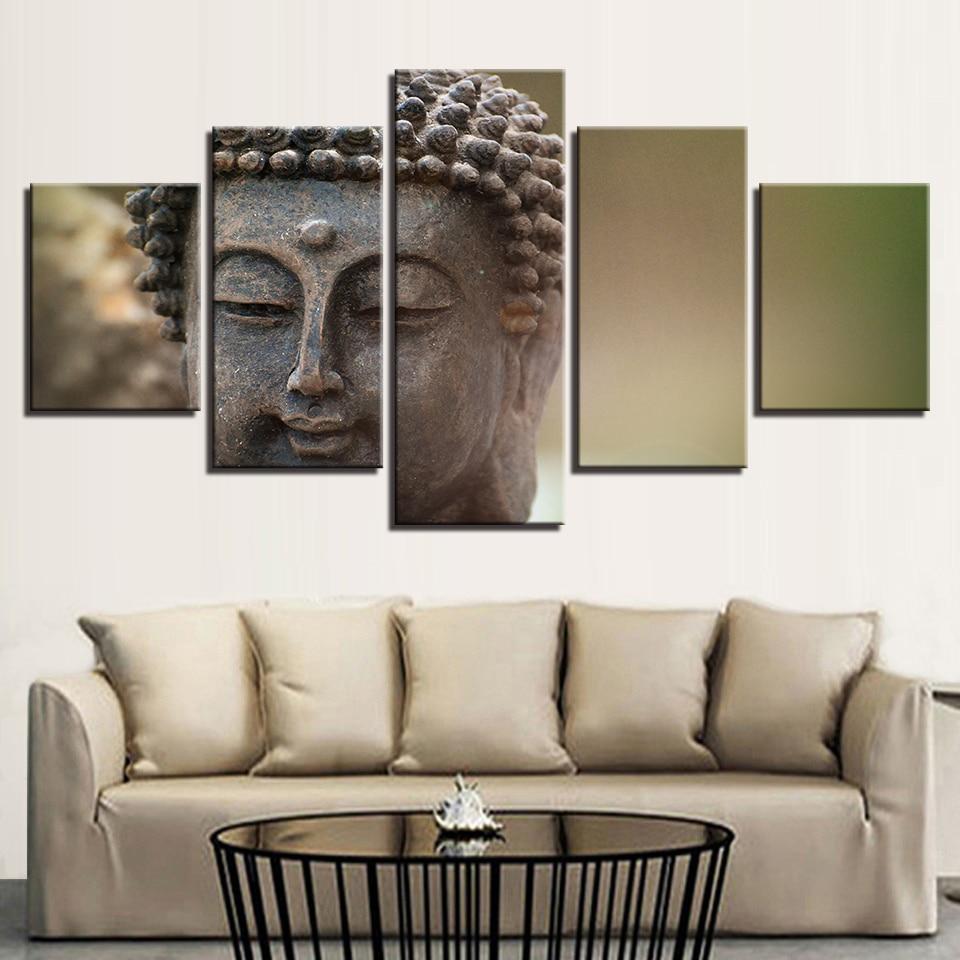 source: shopify.com
The next idea which we are going to talk about is for those who love traveling. According to the scenario which the whole world is facing is very unavoidable and unfortunate. Traveling is being prohibited nowadays but you can compensate for this temporary loss of your with a permanent solution. And that solution is putting down the favorite place you like or you want to visit a beautiful painting for your living room.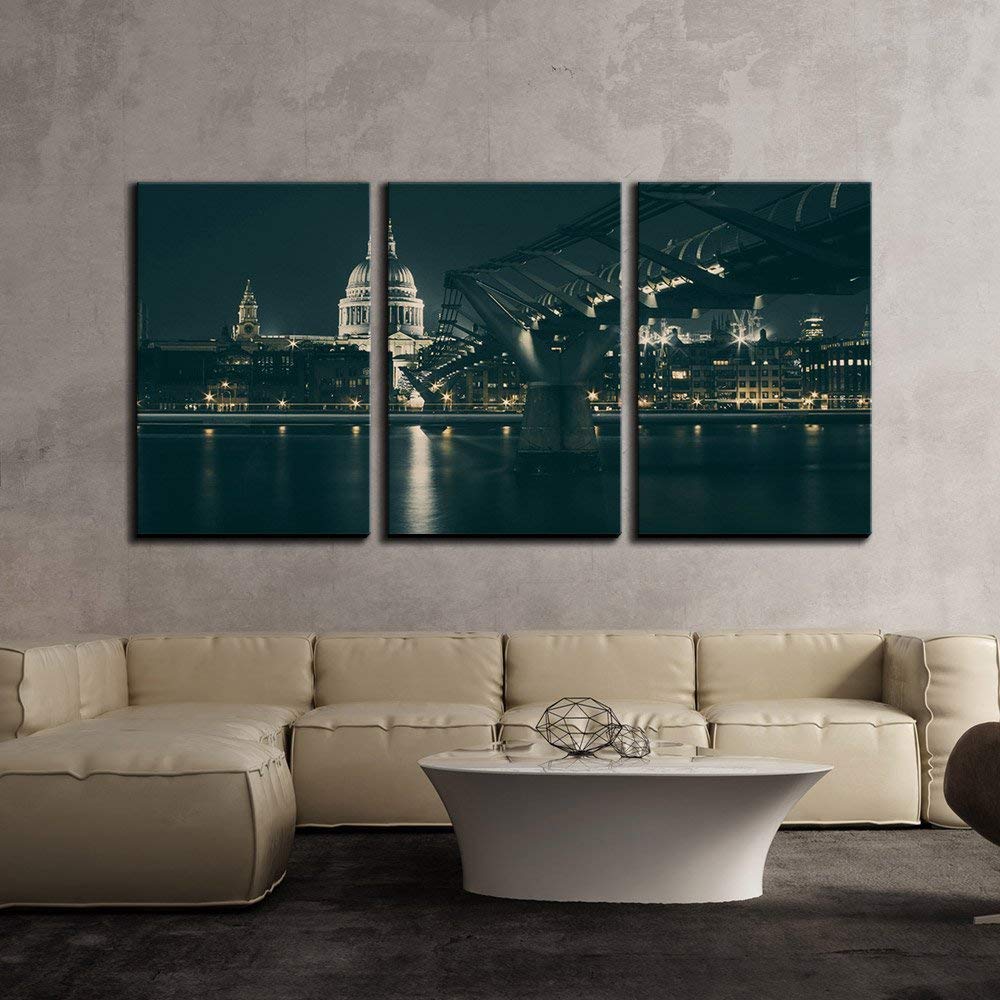 source: walmartimages.com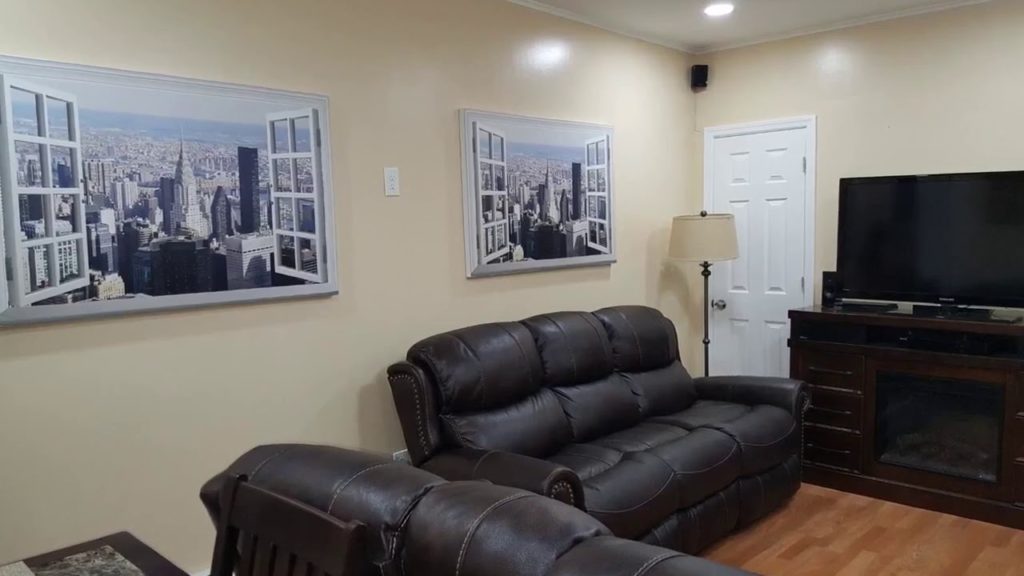 source: youtube.com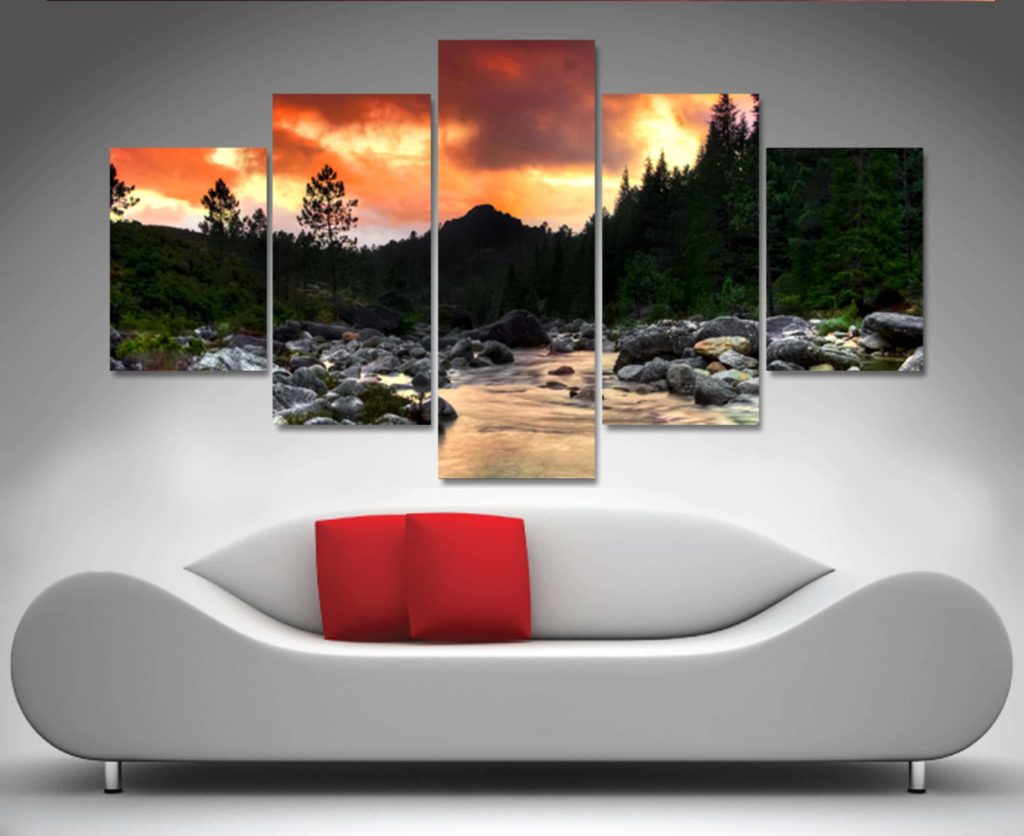 source: canvasprintsaustralia.net.au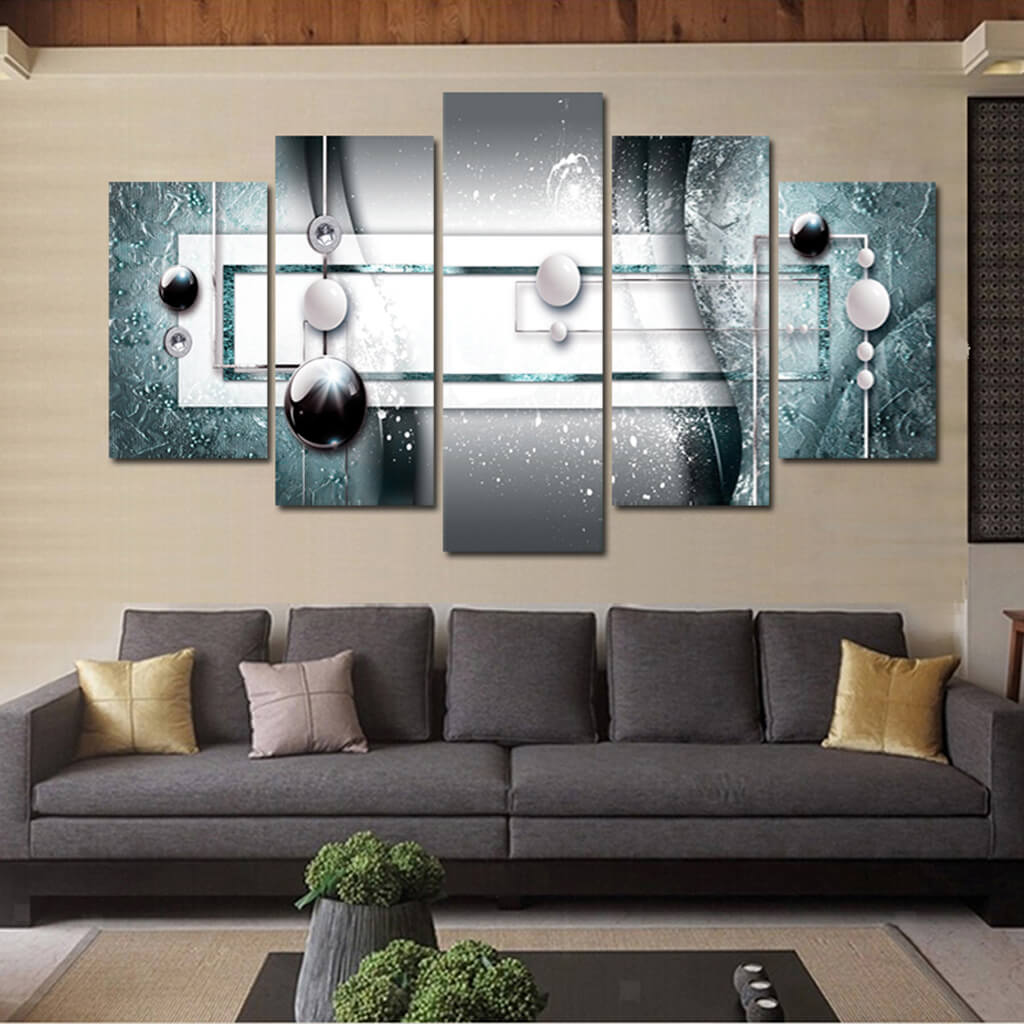 source: canvasprintsaustralia.net.au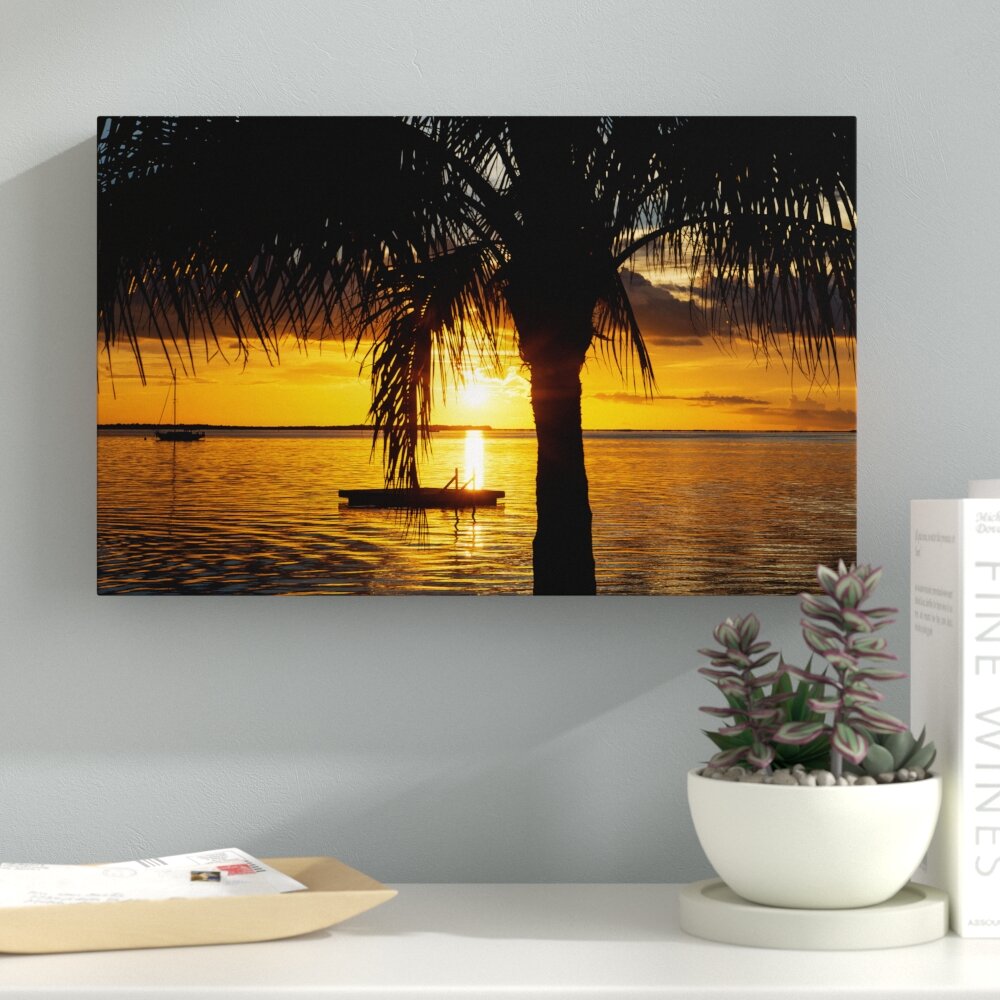 source: wayfair.com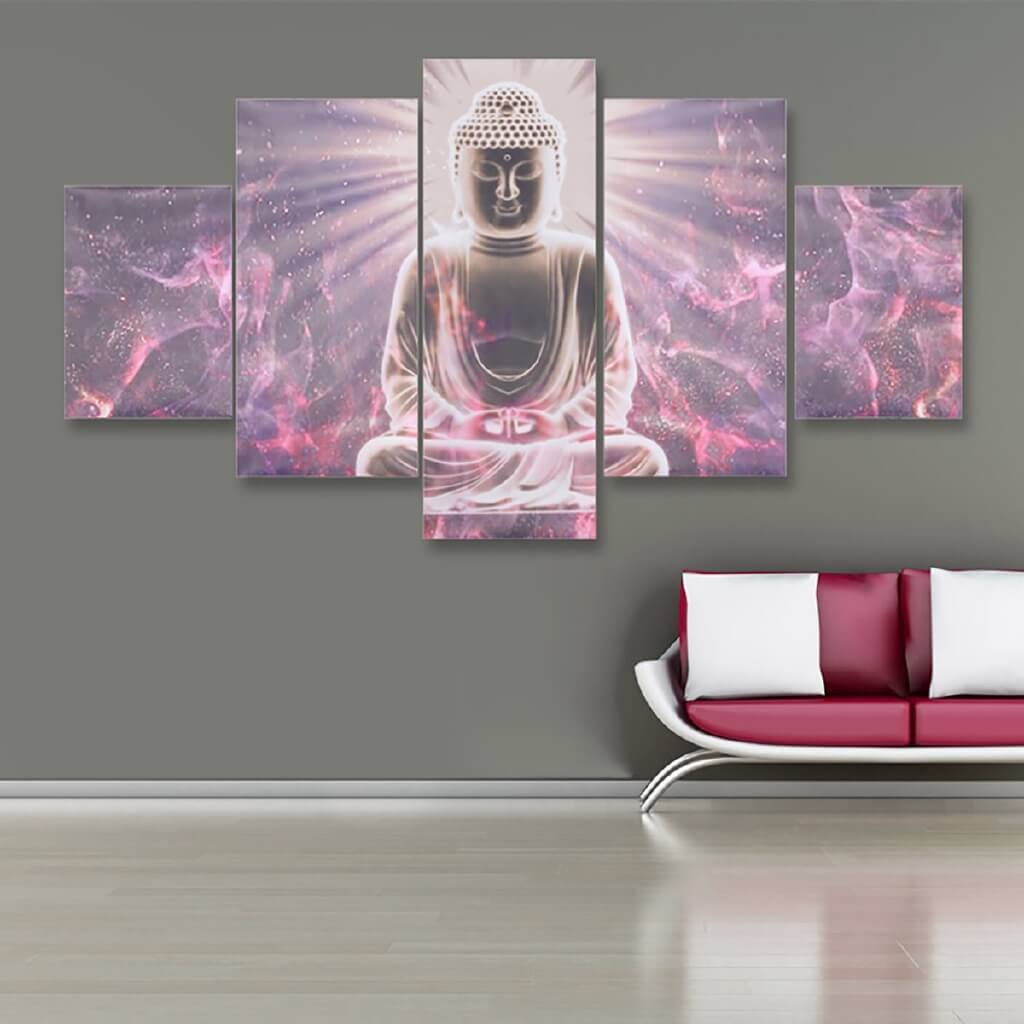 source: wayfair.com