Don't you have enough space to keep your things, thinking about to make some creative secret storages ideas, here we provide you some storage ideas for your home. So let's have a look at these ideas at The Architecture Designs.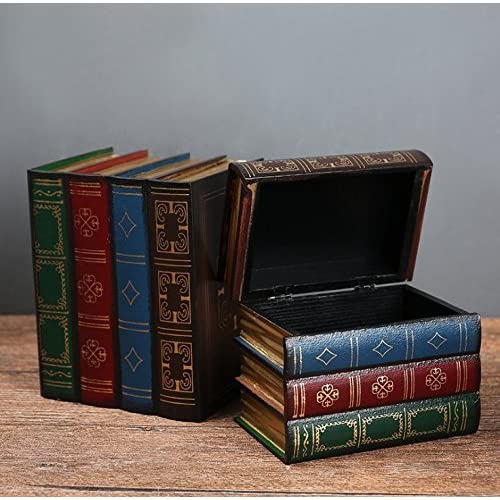 source: amazon.com
Hollow book, it's a small storage box. Where you can keep your little things like house keys. If you want to create a hollow book then you need a book with a hard cover, do not choose anything which is important or current popular. Select the first two-three pages and hold them to the front cover, then you need to mix white glue with water. Then brush the three edges of the book with the glue, let the book dry for some time. Then cut through the layers. Brush the glue properly to the inside parts, check properly that every parts of the book is dry now.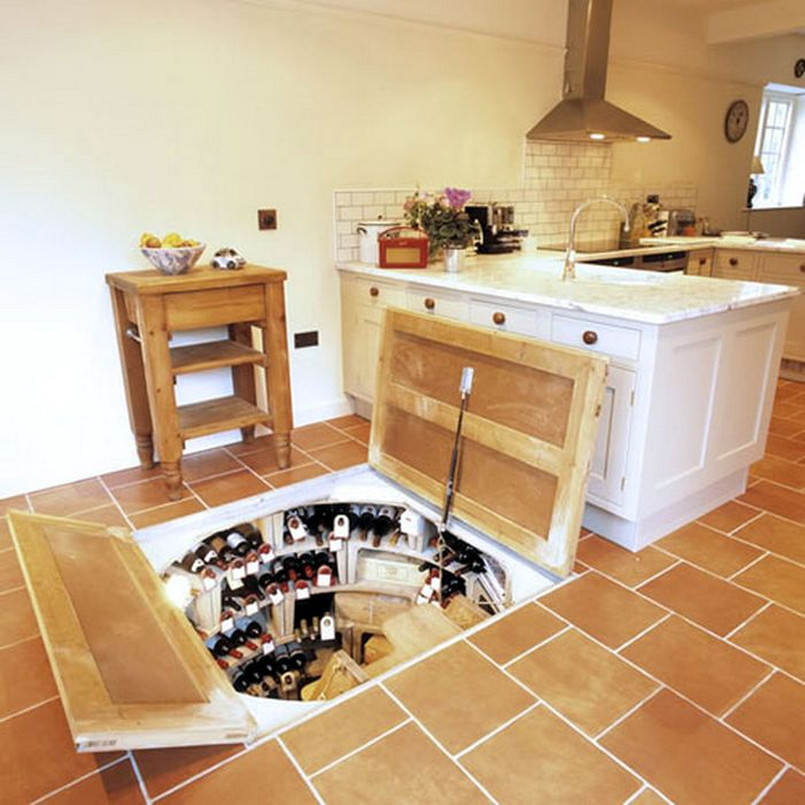 source: architecturein.com
If you want to create extra space in your kitchen, then you could create a storage under the floor. Where you can keep your kitchen's things. For this storage you need some tools and materials like circular saw, screwdriver attachment, wood glue, nails, wood screws, drawer pulls. First decide the area, that where you want to create your storage space, then cut the sections, attach hardware to the lids, you can easily create this in your kitchen area.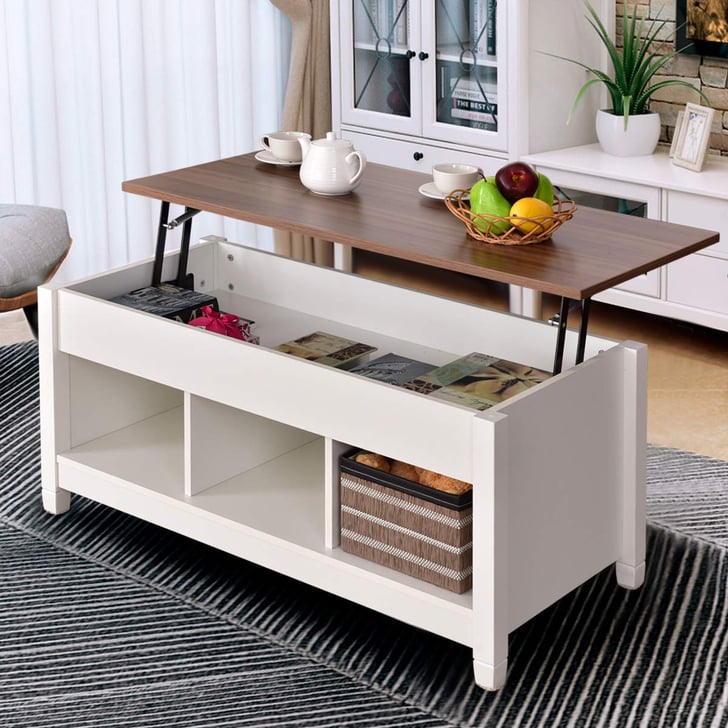 source: popsugar-assets.com
Under the table, it's also a good option to create a secret storage area. Where you can keep your pillows, blankets etc. If you have glass table then your stuffs might be seen, otherwise it will be hidden. But this option is not good if you have kids or pets because they could easily get them.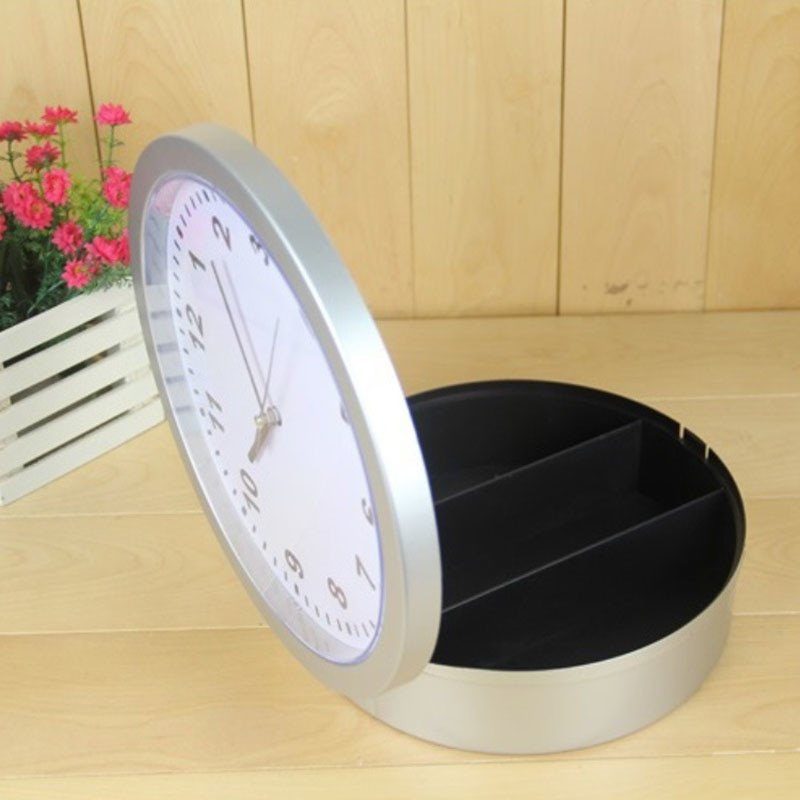 source: luxenmart.com
If you want an unique storage space, then clock is an amazing option for you. Nowadays you could get clock which has a hidden space where you can keep your things. It's good because no one couldn't guess this place. You will get amazing designs hidden space clocks from online or your nearby stores.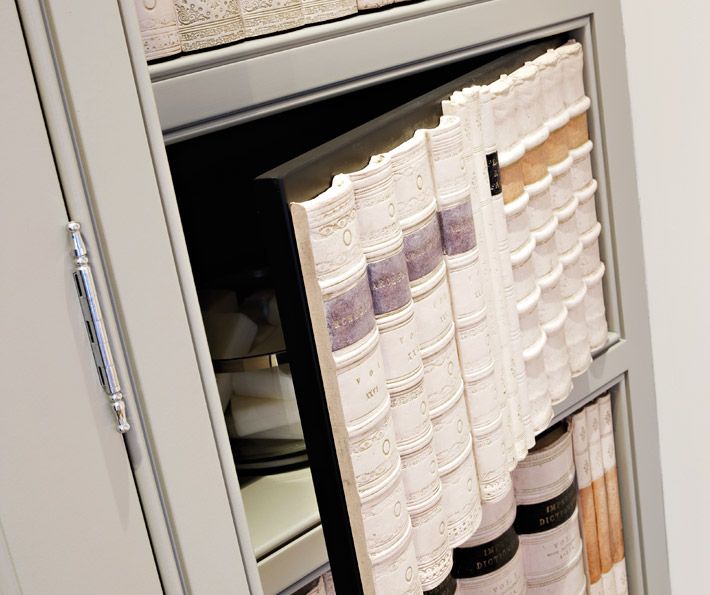 source: pelaburemasperak.com
You could also make a secret unique storage area under the shelf. It's good to keep your personal things and also here you will get enough place, so choose a shelf where you could create your storage place.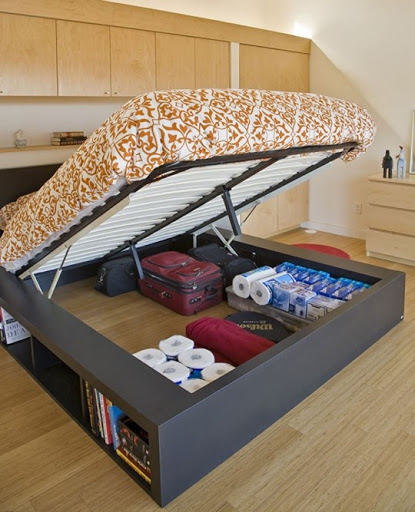 source: my-house-my-home.com
Next storage option is under your bed. It's really a great option for those, who need large area, because in this area you could keep everything like your suitcases, blankets and any other things. You could easily get this type of a bed from your nearby stores, with variety of styles.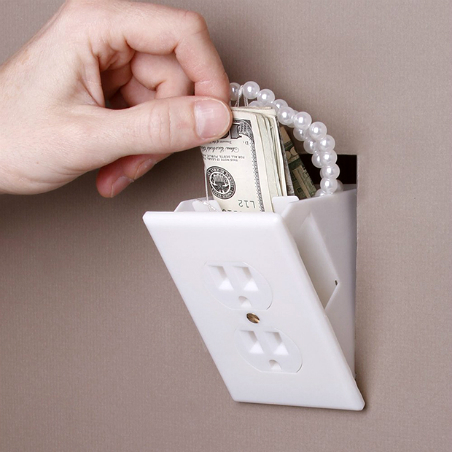 source: summitmedia-digital.com
If you need a safe place to keep your money, then the best option could be your wall, you could easily create a small area on your wall, where you could keep your money.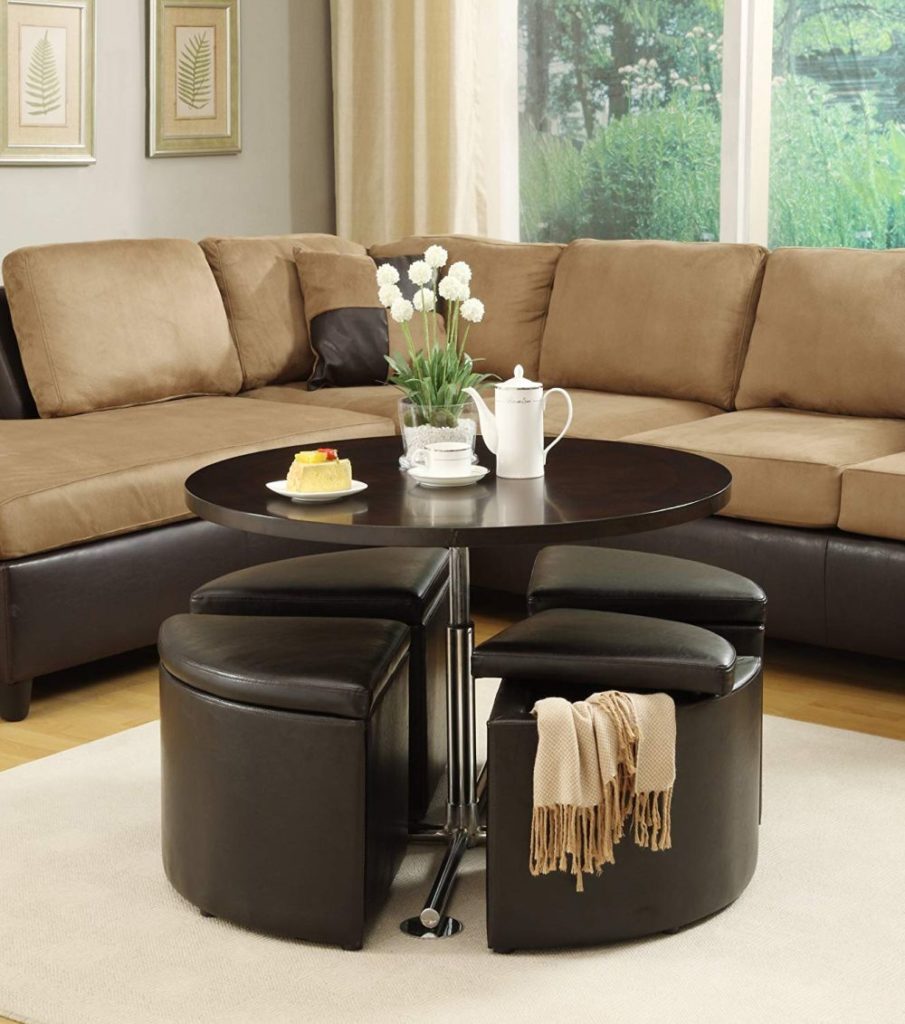 source: homedit.com
Chair, it's an another option. You could use your chairs as a hidden storage place, you could easily get chairs which has secret storage option, under your chairs you could keep your daily use things and it's also easy to find, as well as you don't need to organise your things for every day, you could just keep your things under the chair.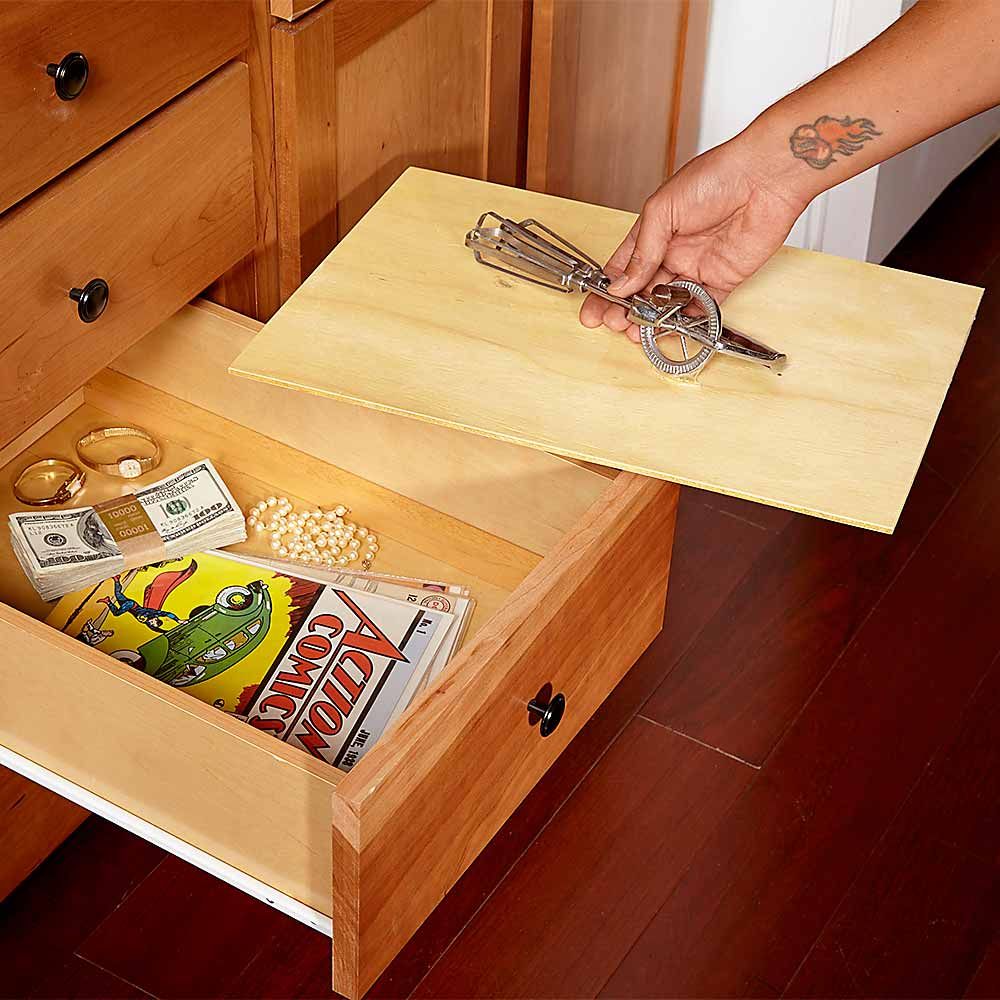 source: pinterest.com
Drawers, this is a basic option to keep your things. You can easily buy wooden drawers or also you could make your own drawers. Search some online places where you could get some awesome drawers designs.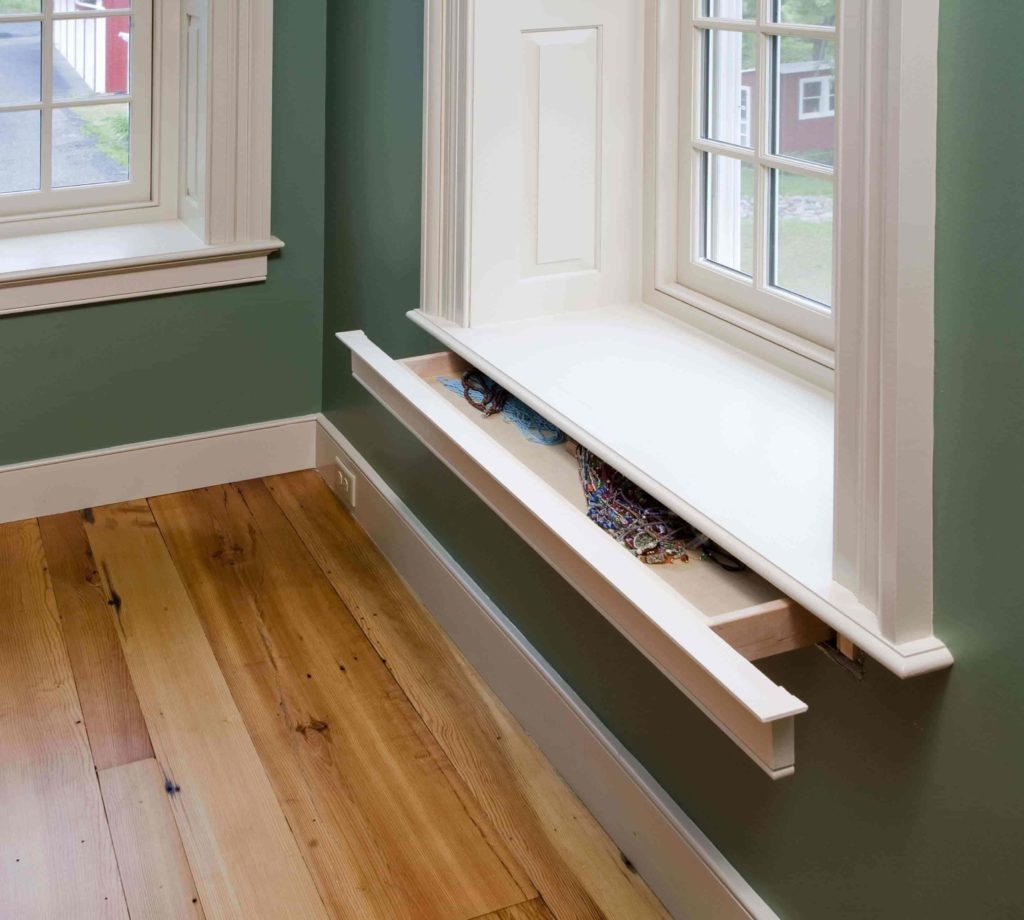 source: pinterest.com
 Drawers are smart storage ideas for home. Drawers under the window sill, it's an amazing option to create a hidden storage place in your home.
source: familyhandyman.com
Use your wall area to create a drawer, nowadays you could easily get this option. Where you could keep some basic things.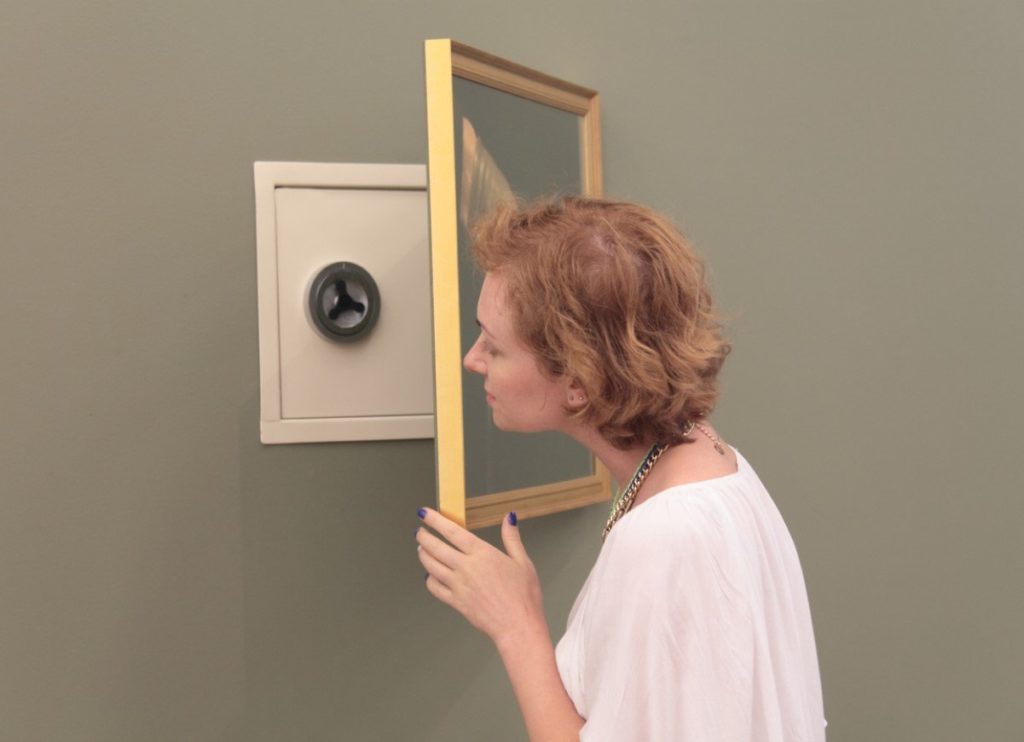 source: production.bobvila.com
Secret storage ideas, behind your mirror, it's good to keep your make-up things or any other personal things.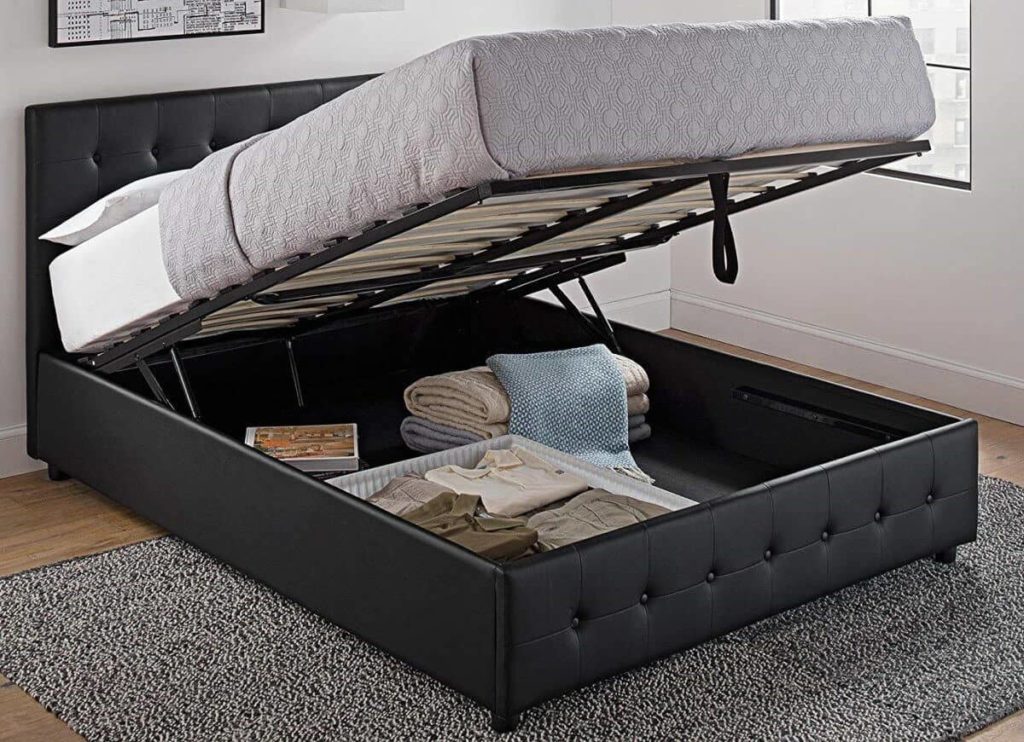 source: production.bobvila.com
If you have kids then ceiling storage option is definitely good for you. You can easily create a storage area under the ceiling, so use your ceiling to create more storage in your home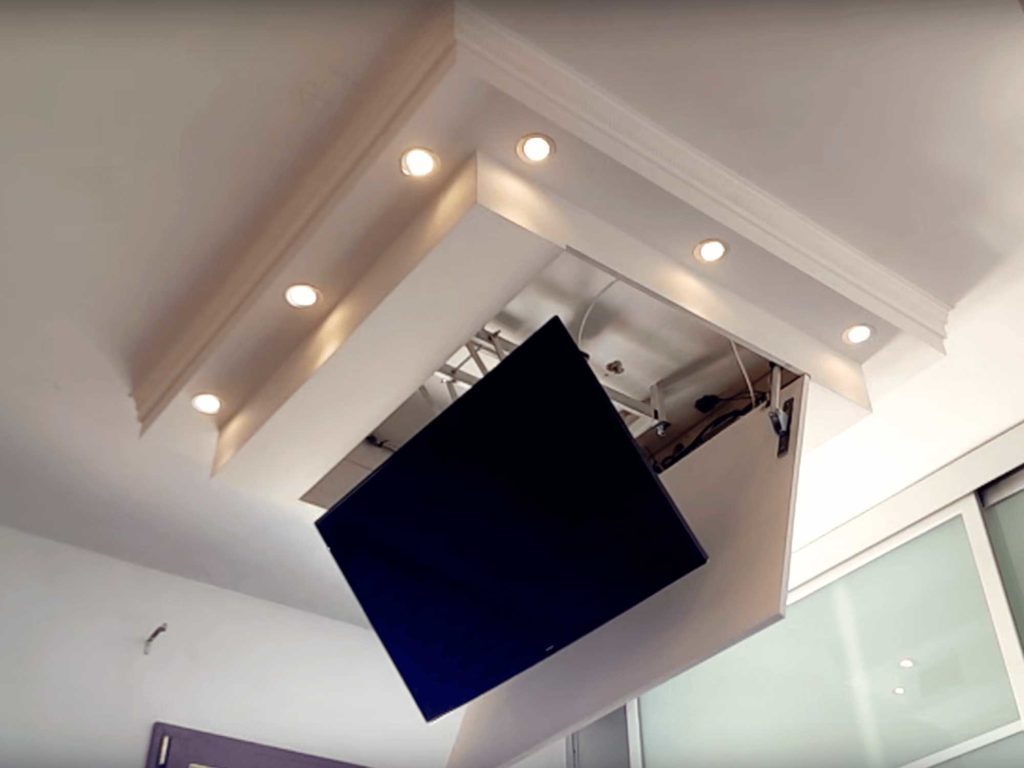 source: microlinearactuator.com
So if you want to create an unique, hidden storage place for your home then you could take any of these options, or you may also search some online sites, where you could get smart storage ideas to create an mysterious look.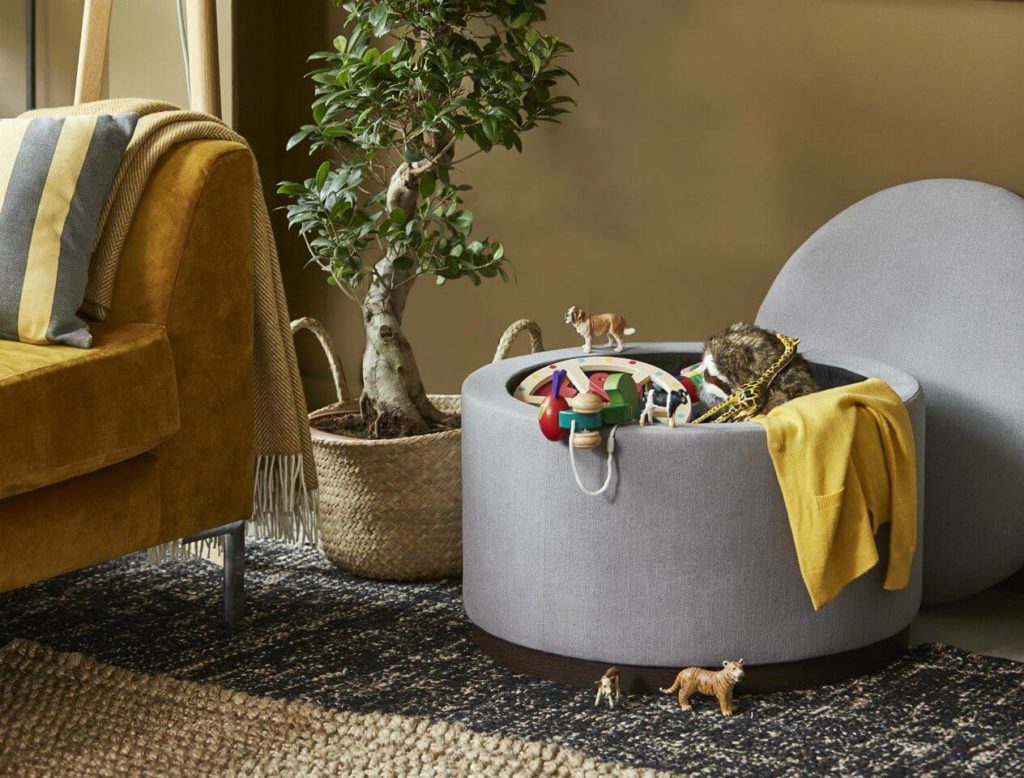 source: johnlewis.scene7.com