The industrial or Scandinavian minimalist look is very much on-trend at the moment. The internet is crammed full of inspiration that just grabs our attention, but it is also beneficial mentally. Minimalist homes are proven to decrease stress and improve moods. It's also a lot easier to keep clean, keep stylish, and update as your tastes change.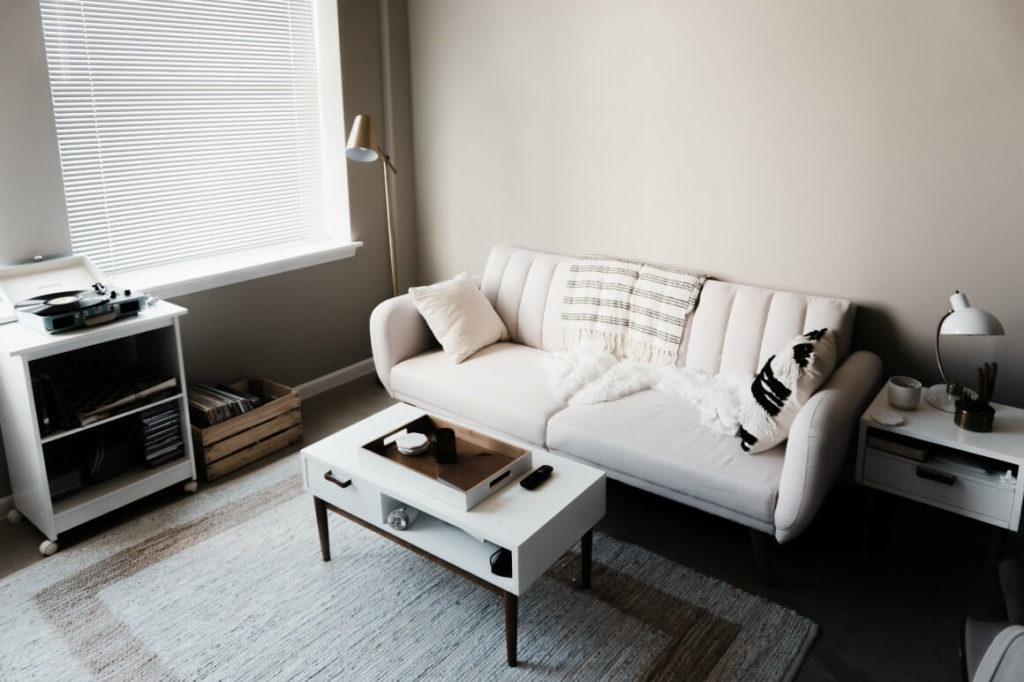 source: gypsysoul.co.uk
Therefore, your choice of window LA custom blinds must be considered when styling your home in a minimalist style. Simplicity is key to getting this look, maintaining the lines of an item, and letting the blind do the speaking.
Generally speaking, you will most likely be looking for a window blind such as faux wood, real wood, or aluminum Venetian blind in a light color or grey. Likewise, plain roller blind or vertical blind is ideal.
Plain colors are very popular at the moment, with many opting for a shade of grey or off-white. For large floor-to-ceiling windows, consider a vertical blind. The long louvers create visually pleasing lines as well as easily shading such a large glazed area.
source: chicology.com
Faux wood and real wood Venetian blinds are popular with those going for the Scandi-chic look. These blinds are particularly common in white or light grey, providing a natural and slightly more traditional look in a window. Faux wood blinds are a little more resilient than real wood blinds, and therefore they're perfect for bathroom or kitchen environment where the air can be humid and the temperature changes quickly.
Look for 50mm slats or wider to get that traditional shutter look. The straight horizontal lines are a great way to add intrigue to a window space whilst maintaining that minimalist style.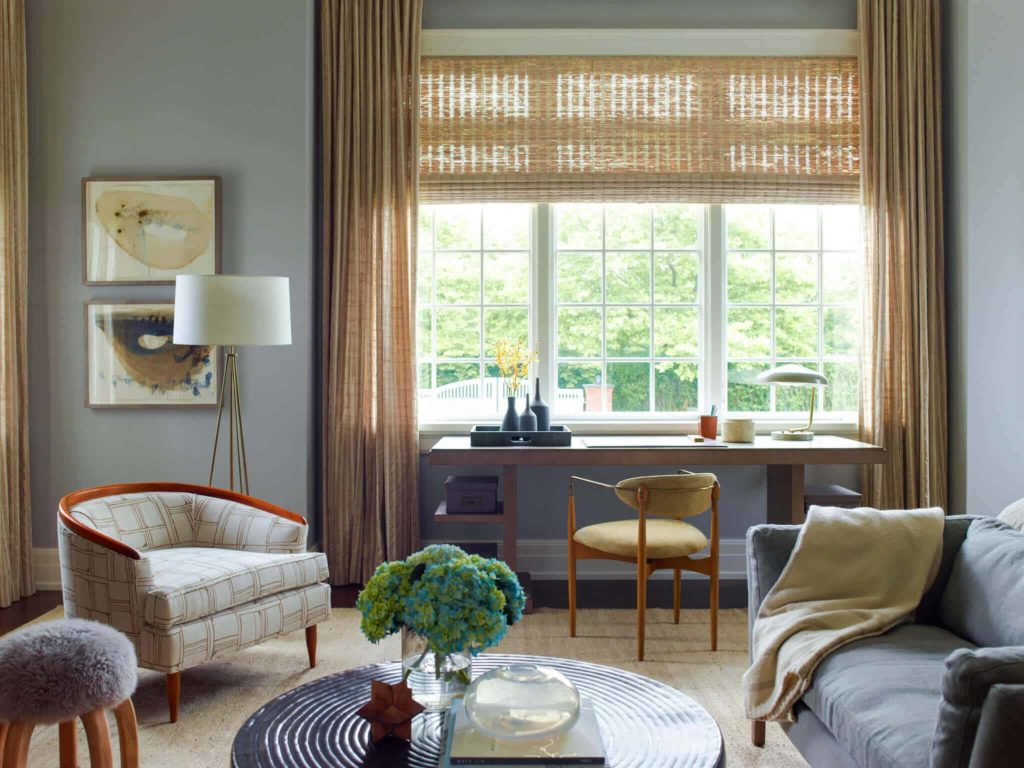 source: nytimes.com
The choice of color throughout is very key, and your blinds can play a key role. A window blind can cover a substantial part of a room, and so therefore it should be in keeping with your color palette. White, off-white, grey and pastel tones are the go-to colors in this instance, however, you may feel a darker, richer color could add a splash of personality to your space – something at risk of being lost if the whole palette is too light in color. You don't want your room to have a sanitized, medical feel!
source: budgetblinds.com
Once you've got an idea of the type of blind you want and the color, head over to the likes of DotcomBlinds, an online blind retailer, and order yourself some free fabric or slat samples. When they arrive you'll be able to easily compare them to each other and see how they look in your room at The Architecture Designs. You can even stick your fabric to the window and see how it acts throughout the day as the sun shines on it from different angles. A dimout fabric blind will act as a kind of lampshade for the sun, letting light through but limiting glare and even adding a lovely hue to the room.