If you're looking to upgrade your plain, old home with a touch of luxury, you can't go wrong with paint. Paint is the easiest way to transform your space. And if you want to create a sophisticated look in an instant, there are many gorgeous colors and finishes to choose from. Here are some tips on how to bring luxury into every room of your house with paint:
Paint Your Ceiling In A Neutral Color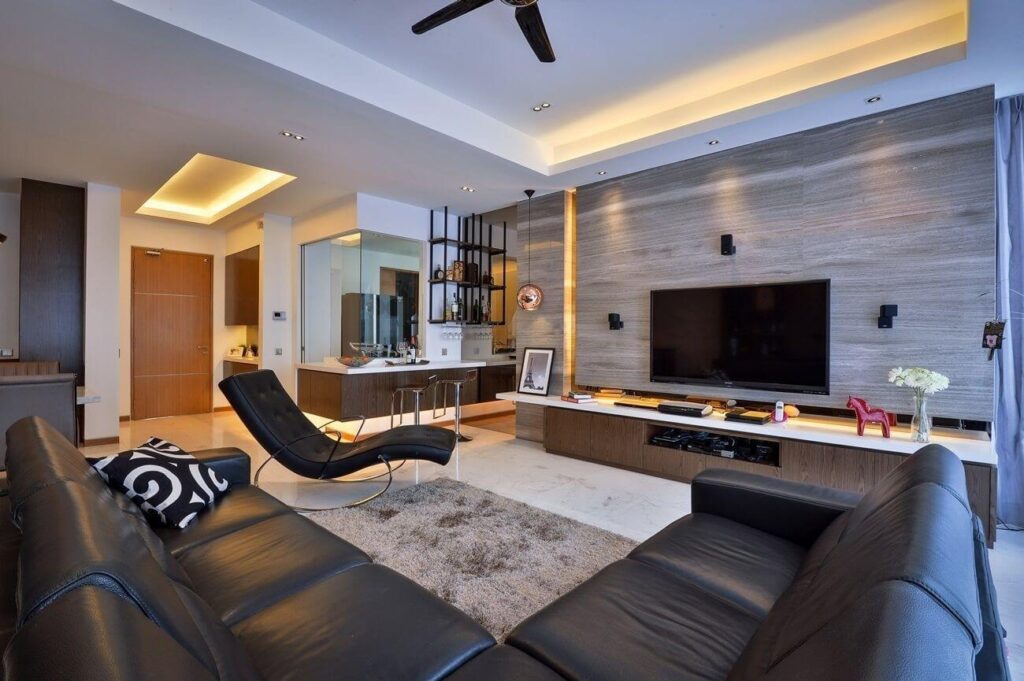 source: pinterest.com
If you're trying to create a cohesive look, it's important to make sure all the colors in your space match. Neutral paint colors are less likely to go out of style and easier on the eyes, so they work well as ceilings. Choose a lighter hue than what you have on the walls—it will complement your room without clashing.
For example, if you have a wall color like dark grey or navy blue, opt for white interior paint for your ceiling. If you're using light blue or green, consider using grey as the ceiling paint color instead.
Neutrals like cream and taupe can also be good choices for ceilings because they allow for flexibility with furniture placement and accessories throughout the home interior design project.
Add A Metallic Accent Wall To Every Room
source: pinterest.com
If you're looking for a way to make your new home feel modern, why not add metallic paint? We have found that metallic accents are very popular in modern home interiors. Metallic paint is an excellent way to add interest and texture to any room.
It's recommended to use metallic premium interior paint on a feature wall – this will create a focal point for the room and draw attention away from any other details you might have missed. If your walls are already painted white, consider adding a splash of glittery gold or copper color instead (depending on your preferred style).
Another option is to use metallic paint as an accent piece instead: try painting one wall with it or using it on one side of the room's fireplace mantelpiece if you've got one. You could also use it when decorating an accent piece such as artwork or even furniture like shelves or cabinets – just remember not to have too much clutter. 
Choose High Gloss Lacquer For Your Cabinets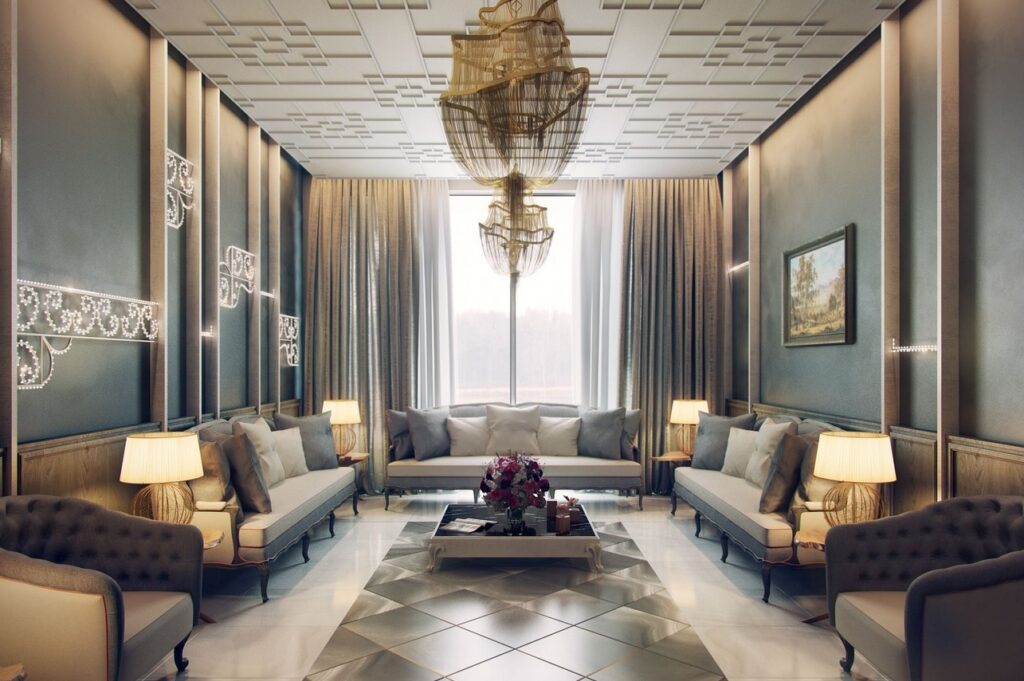 source: pinterest.com
Cabinets are the most prominent feature in a kitchen, so it's important to choose a finish that will make it stand out. High gloss lacquer cabinets can be painted in any color, including bold shades and metallic tones. The finish is easy to clean and maintain because of its durability, and it's also easy to repair if you accidentally scratch or dent them during use.
Add Texture With Venetian Plaster
If you're looking for a more textural floor treatment, Venetian plaster is an elegant choice. It's made by mixing Portland cement with sand and other aggregates before being fused with water at high temperatures to form a paste that can be applied to walls and floors. Once dry, it can be painted or glazed (with stains) in any color of your choosing.
Venetian plaster is very durable and easy to clean—just broom or vacuum as needed! If you do happen to chip off some of the surface through normal wear and tear, it's easy enough for anyone (even if you're not handy) to repair by simply mixing up more material from scratch and applying it over the damaged area.
Use Diagonal Lines
source: pinterest.com
Because the demand for home workspaces has increased since the COVID-19 pandemic, it may be essential to create a classy but inspirational home working environment. It's, therefore, important to pick colors and painting designs that create a workspace that exudes energy and motivation.
You could use some premium interior paint to demarcate the workspace in your home. The way to do this is by creating a contrast between light colors and dark colors. Diagonal lines are also one of the best ways of creating contrast between light and dark. They also provide a sense of inventiveness and interest which is conducive to work. 
Use A Professional Painter
The most important thing is to use clean, smooth lines. If you're a novice at home painting, then it might be a great idea to engage a professional. If the painter has done a good job, it will look seamless when you're done with your decorating. Another great reason for hiring a professional to paint your home is that we have vast experience, which you could tap into for some ideas. 
Conclusion
Hopefully, these ideas have inspired you to make your home a little more luxurious by adding paint. From the walls to the ceilings, there are so many ways that you can use various paint types to create an amazing space for yourself and your family.