Are you looking for some innovative designs to your home decor? But before that you need to know about the perfect interior design, so here you will get some amazing interior design ideas which you can choose to embellish your house. So let's take a look.
Modern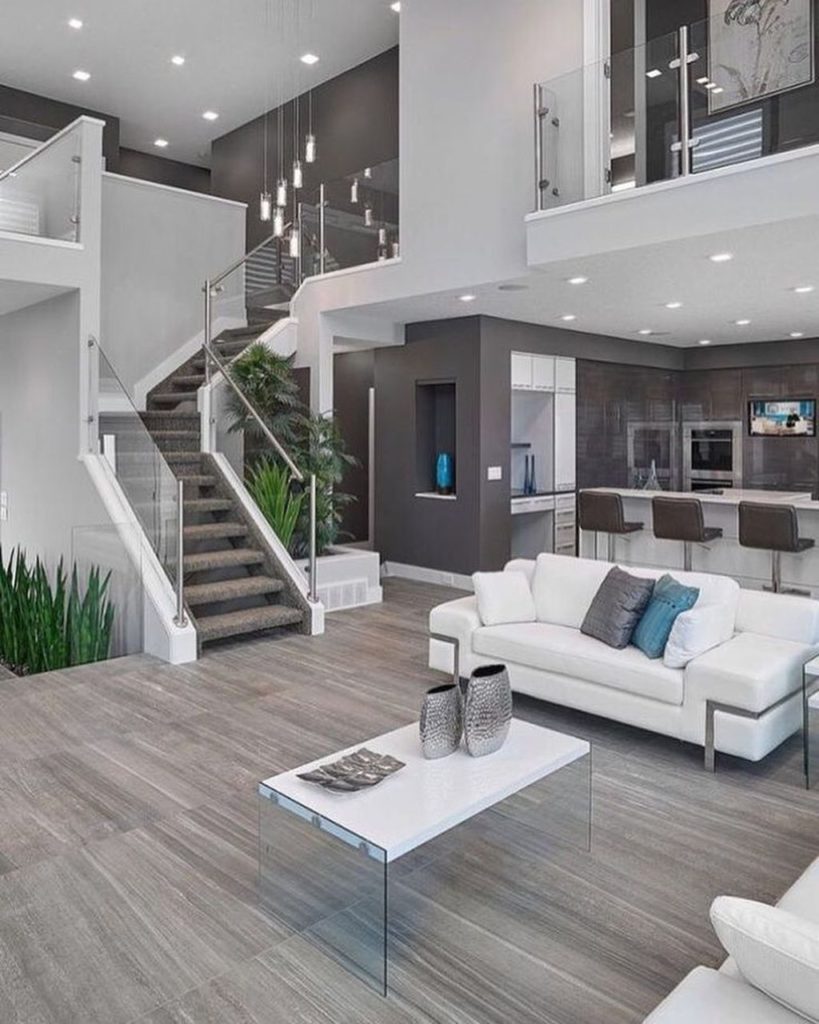 source: pinterest.com
The modern design a perfect home decor style, could give you a natural finish, like a design staircase beside that, keep some beautiful plants. You can choose glass style railing it will give an eye-catching look. The sitting area needs to have enough space, you can make your kitchen like an open kitchen. 
Contemporary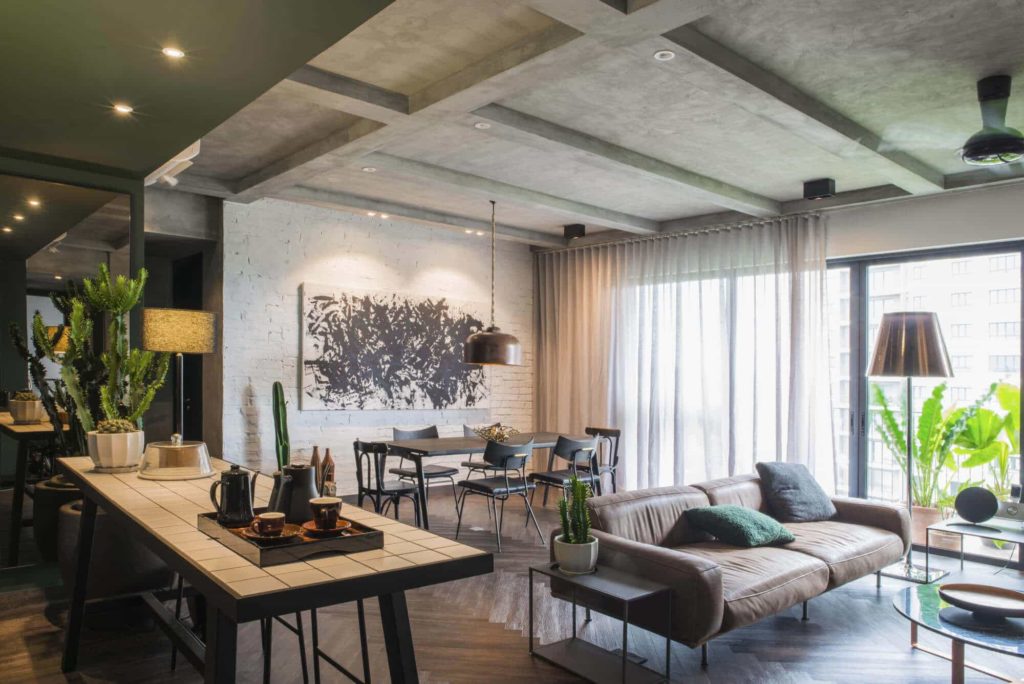 source: myzeo.com
Modern and contemporary have a slight difference otherwise you can choose any of these. Contemporary style can create the trend look, open dining area along with your sitting area, stylish finish, fine lines, and the most important thing is, this style needs bold and dark colours. 
Minimalist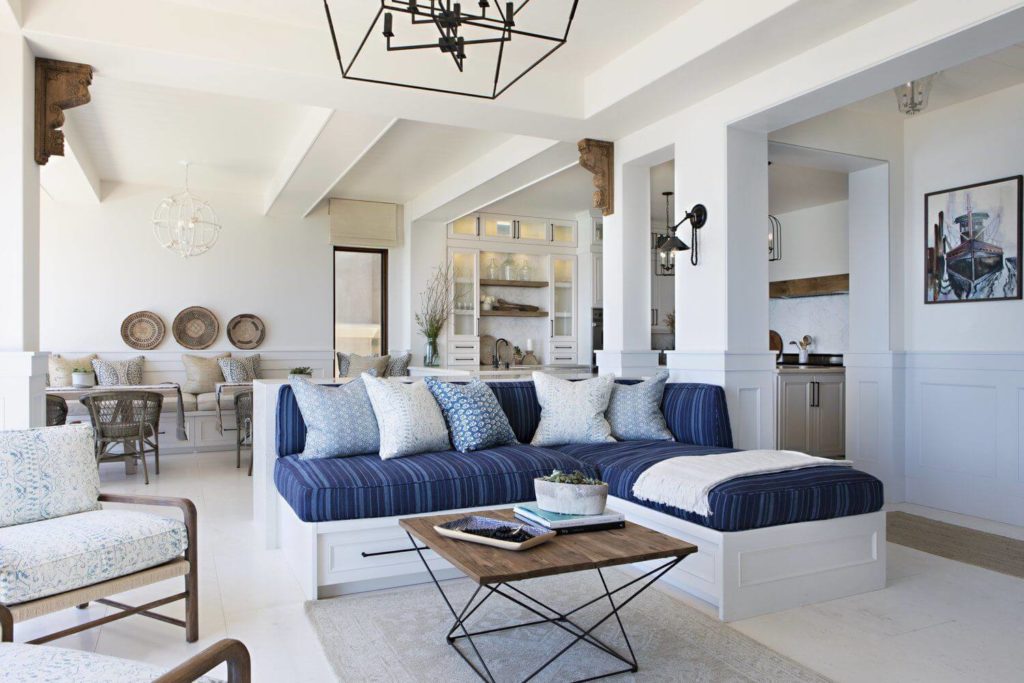 source: futurian.co
If you want to create a simple home decoration look then minimalist could be the best option for you. Minimalist means you can combine two colours but not more than that. A simple white combination could create a sophisticated look, choose some beautiful furniture if you have enough wall space, attach some antique things which could get the attention. 
Industrial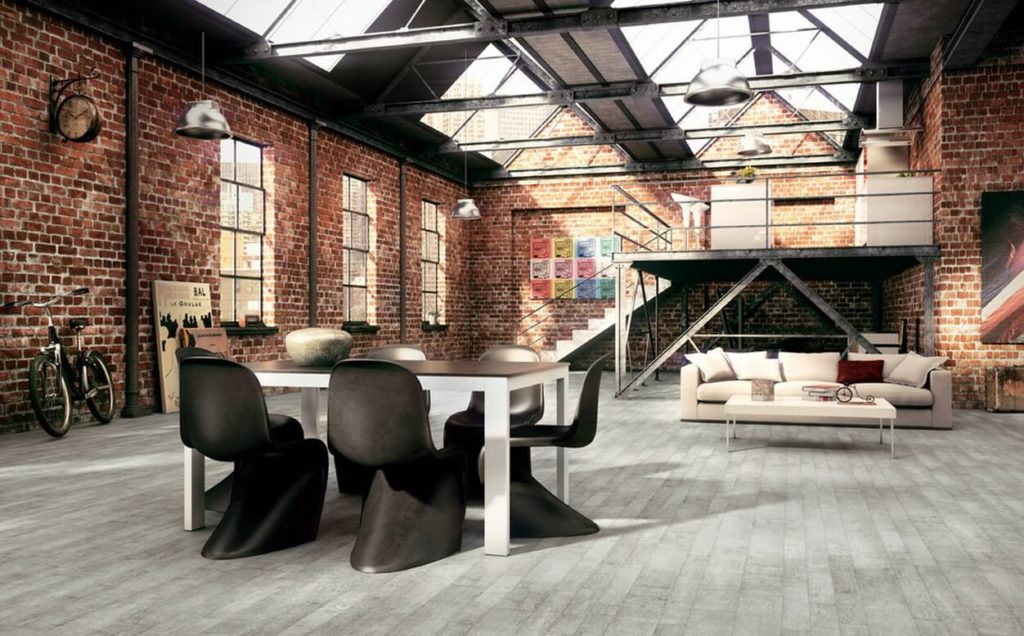 source: freshome.com
What is the basic requirement for an industrial look, we'll industrial look doesn't need any unnecessary decoration, black design metal style wall design, industrial look mainly inspired by factories, warehouse etc. If you want to get this look then you just need some basic furniture. With some natural colours, this look could create a solid impression. 
Industrial looks need a basic design, mainly you need to focus on the materials and accessories. 
Scandinavian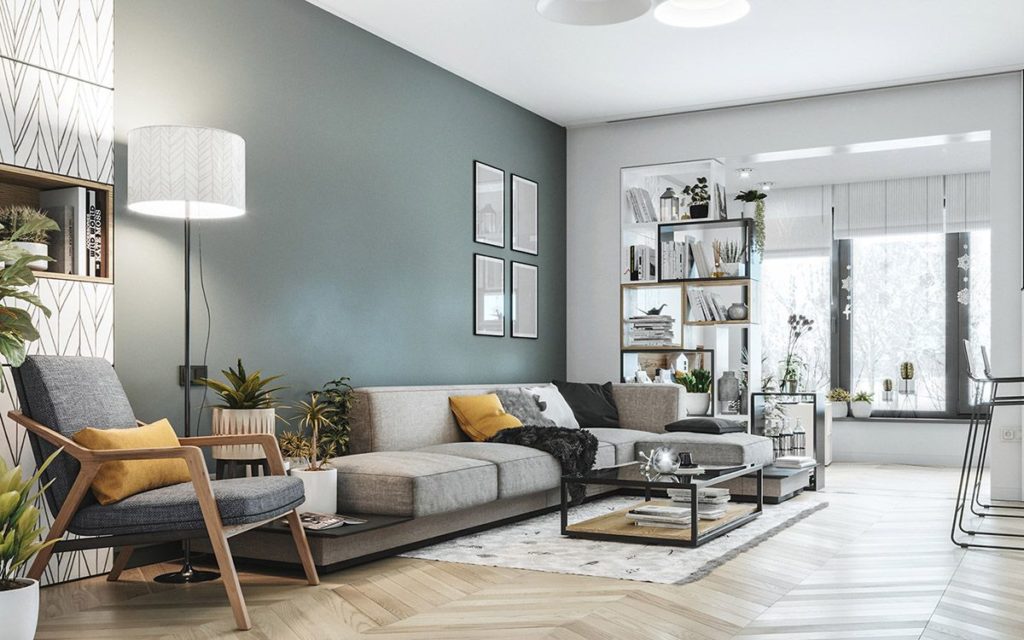 source: pinterest.com
Simplicity is the key of Scandinavian interior design. This design needs neutral heavy colours, like white and grey, you can also choose any other heavy bright colours. Choose natural lighting, you can pick wooden furniture, like a wooden chair etc. 
Scandinavian interior design always needs space to achieve the look. Greenary is another thing for this look you can add two-three plants. So create a mesmerising, soothing and relaxing sitting area with this style.
Bohemian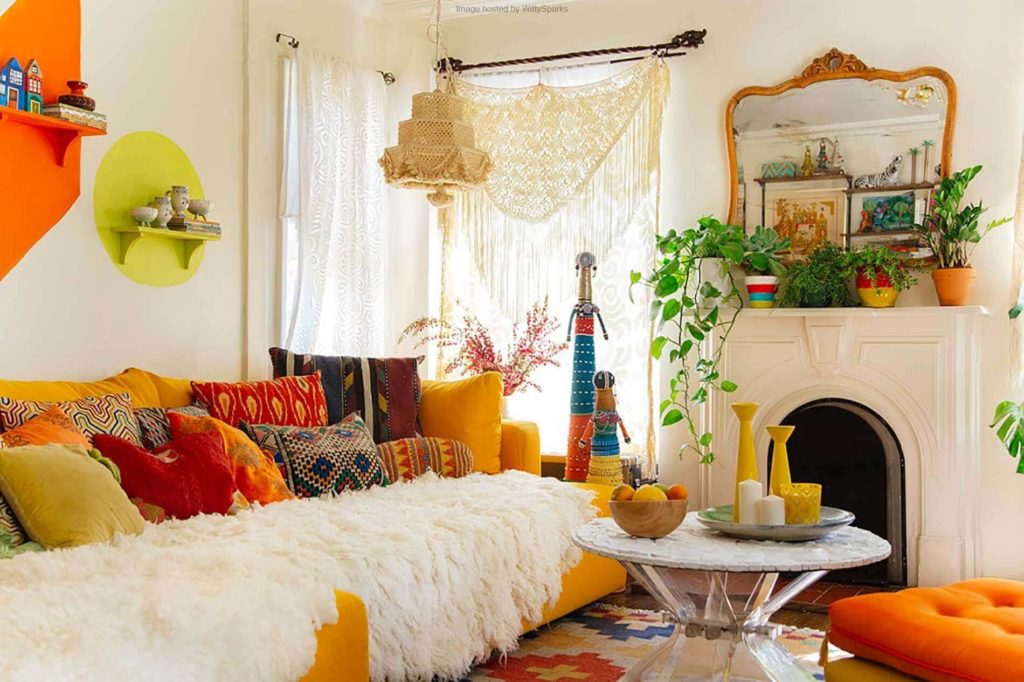 source: wittysparks.com
Bohemian mainly this interior design will go with someone who does not want to choose a single way, like travellers, writers, artist etc. Bohemian style doesn't force you to go with the rules. With this style, you can decorate your room in a colourful way. Pick some bright colours pillows, throw a beautiful carpet on the floor, pick some amazing wall hanging things. To complete this bohemian look you can add plants as well. Besides this you will get variety style of home decor from any online sites.
Rustic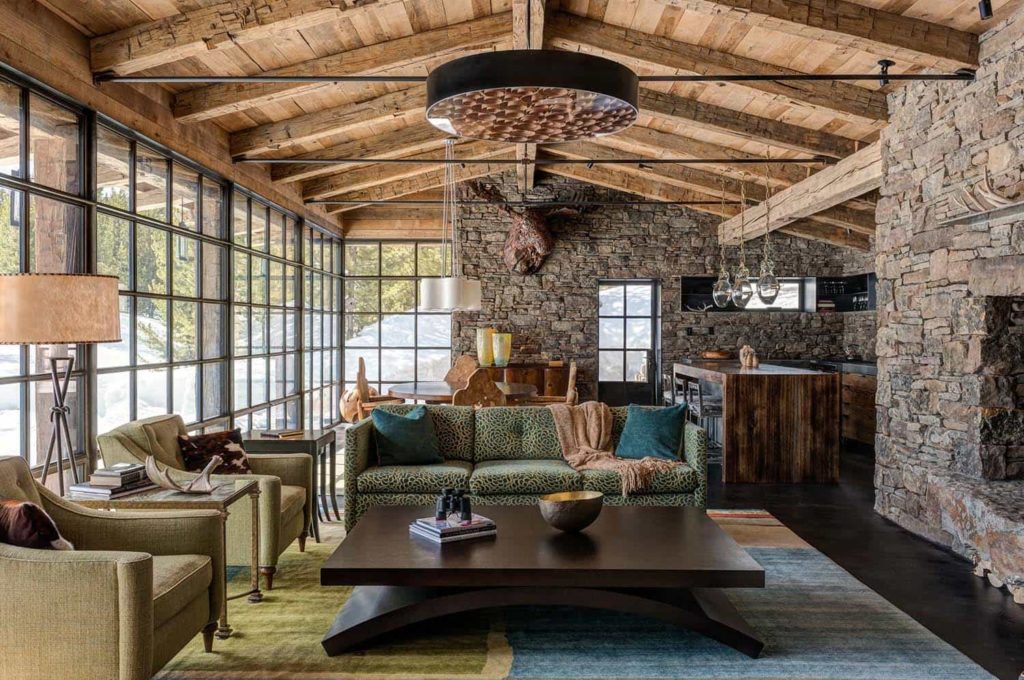 source: homedit.com
To get this look you need natural materials, raw wood as well as stone. Wood is the basic element to achieve this look, the rustic look can give a nice finishing touch with some basic requirements. Choose some natural colour and add some wooden furniture. If you are planning for a comfortable sitting area then do not need to think twice, the rustic design could be the best option for you. 
Shabby Chic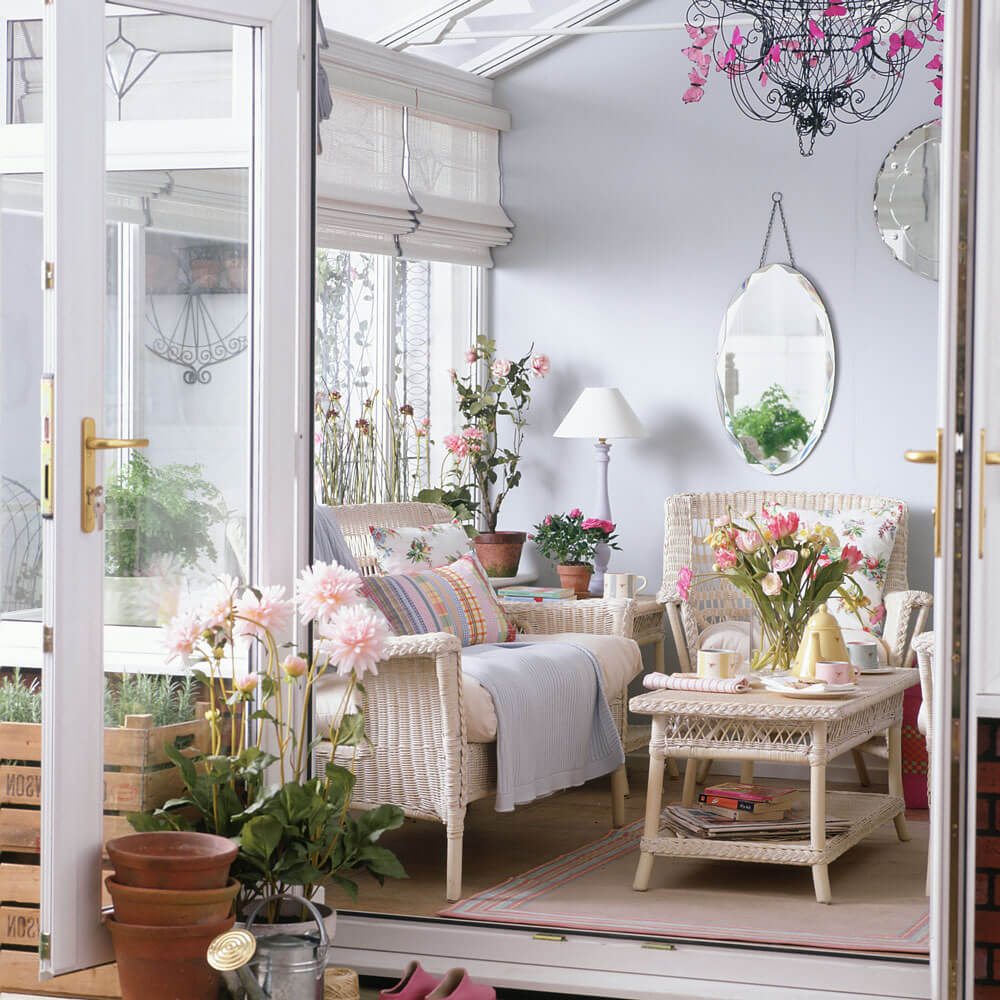 source: idealhome.co.uk
Shabby chic, well this look doesn't have any specific style. Floral fabrics, mix-match colour combination these are the basic things for this look. This look doesn't need any perfection. 
When you plan about shabby chic, start with some natural colour like white, it could create a vibrant look with some comfortable furniture you can add your favourite flowers to give a natural view. Shabby chic means a comfortable finish.
Hollywood Glam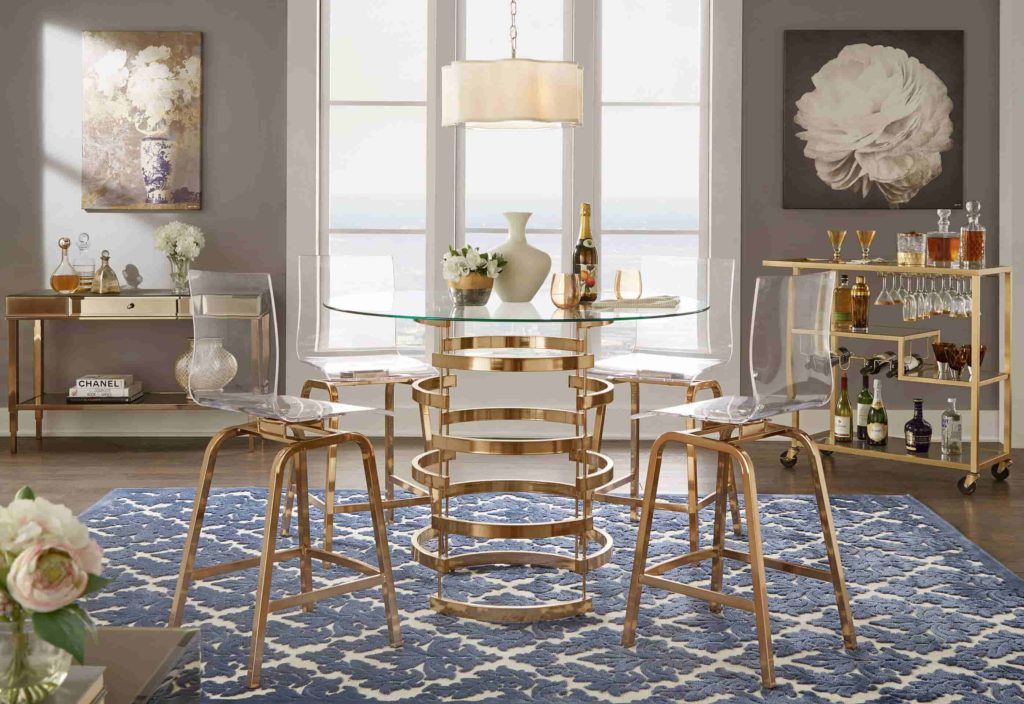 source: wayfair.com
One of the popular decor style. With the bold colour, you can achieve a Hollywood glam look. Think about the carpet, with some modern furniture create a dramatic look. Hollywood glam look could be an option for those who love the classic style decoration.
If you plan to design your home, there are many home improvement styles which you can choose for your home, in this article, we lined up the best interior designs so choose the best one and embellish your home.