Introduction
You love spending your lazy weekends in your living room by reading a book with coffee in your hand. But does your living room seem a bit dull these days?
Wouldn't it be so much better if you could enhance your tiny little place with all those fancy home decoration ideas?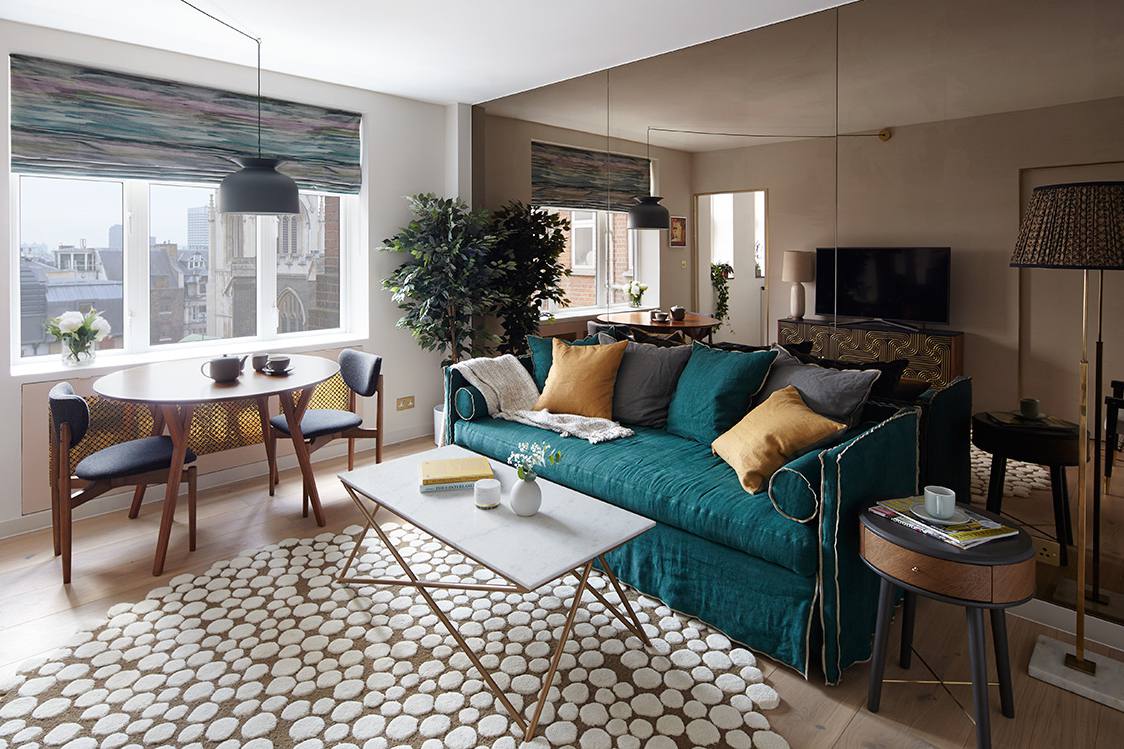 source: thespruce.com
You might be thinking of decorating your living room but then again you're low budget always makes you cutting off the thought. Well, you don't have to compromise anymore as we are going to provide you with some amazing small living room decorating ideas on a budget.
So, without wasting any time, let's explore all the possibilities that you have within a very affordable budget.
Small Living Room Decorating Ideas on a Budget
Using random fancy objects and expensive furniture will not necessarily enhance the beauty of your living room. To decorate your place with a fixed budget on your hand, you need to be quite creative with what you have. Therefore, here we are providing some pretty cool ideas which can help you greatly while decorating your living room.
Readjusting the old furniture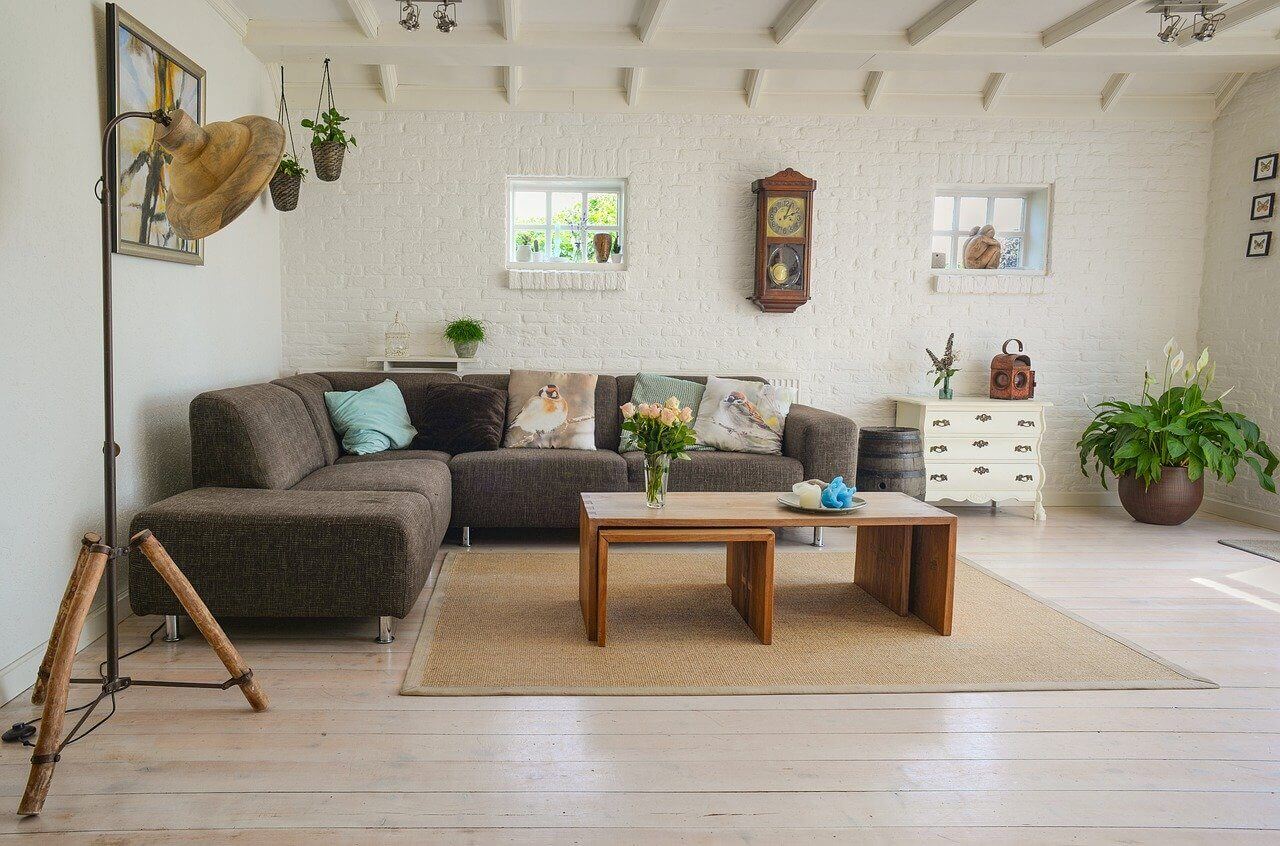 source: smoothdecorator.com
Instead of spending your money on buying new furniture, you can always try out readjusting what you already have. You can change the placement of your sofa or alter the location of your tea table as well. Although it seems very small these changes will have a very powerful impact on the overall look of your living room.
Trying out artworks on the wall
Bored with the same old single colored wall of your living room? Well, why don't you try out placing some artworks on them? Sounds complicated, right? Don't give a sweat. Making small artworks is quite an easy job to do. However, it might take some time to get hang with it.
Quirky paintings
source: flipkart.com
It is a brilliant idea to decorate the walls by painting some quirky patterns by yourself. If you do not like too much color on your wall you can always keep it simple by applying sober colors and patterns. This idea is cheap, easily and very quick. So, you should try this out.
Adding on plants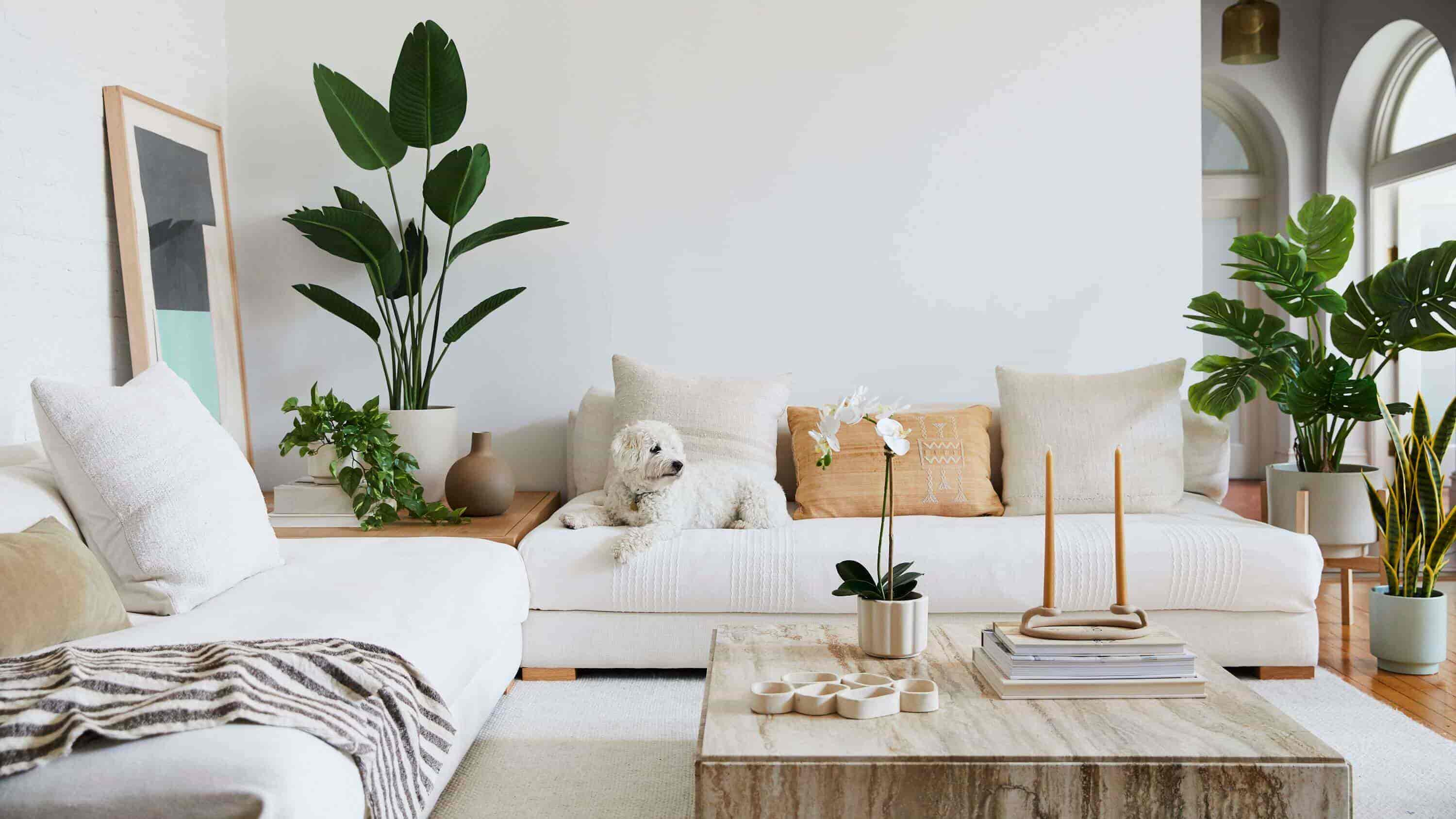 source: mydomaine.com
What could be better than decorating your living room with some greeneries? It's easy, economic and exceptionally soothing to your eyes. You can get plenty of options to choose from. Therefore, go on and select the type of greenery that suits best to your room.
Trying out different rug combinations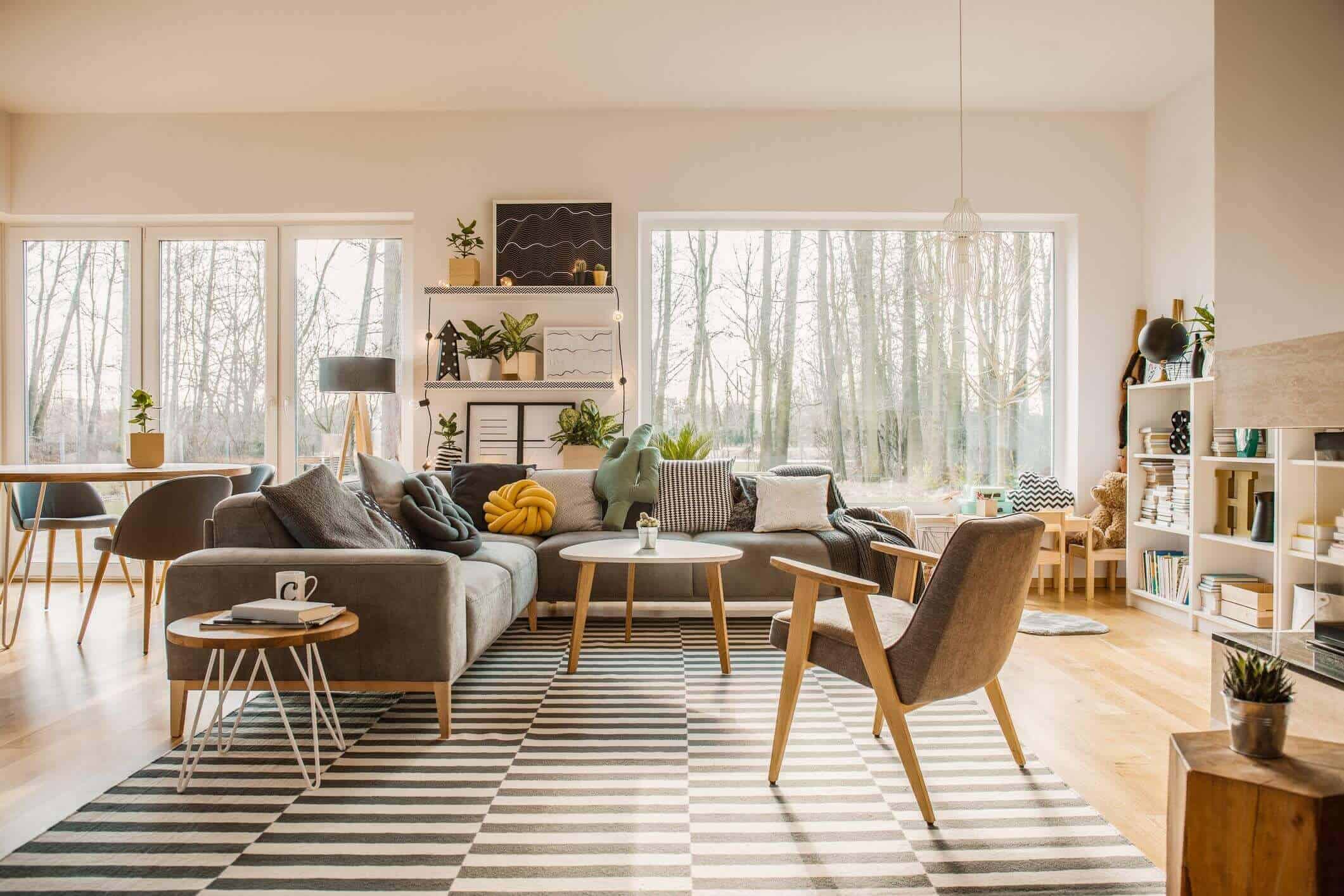 source: thespruce.com
Rugs are one of the most common things that you might get in your living room. These rugs can be layered and sorted in many ways. By placing the right combination of rugs can enhance the beauty of your living room greatly. Therefore, balance out the entire look of your room by choosing the perfect combination of rugs.
Playing with the lights
source: hgtv.com
You can never skip the importance of lights when it comes to decorating any room. Whether it is a soft cozy look or even a colorful bold look, lights can make a great impact. Observe the alignments and determine where you need to place the lights. By altering the intensity and amount you can create different outlooks.
Photographs compositions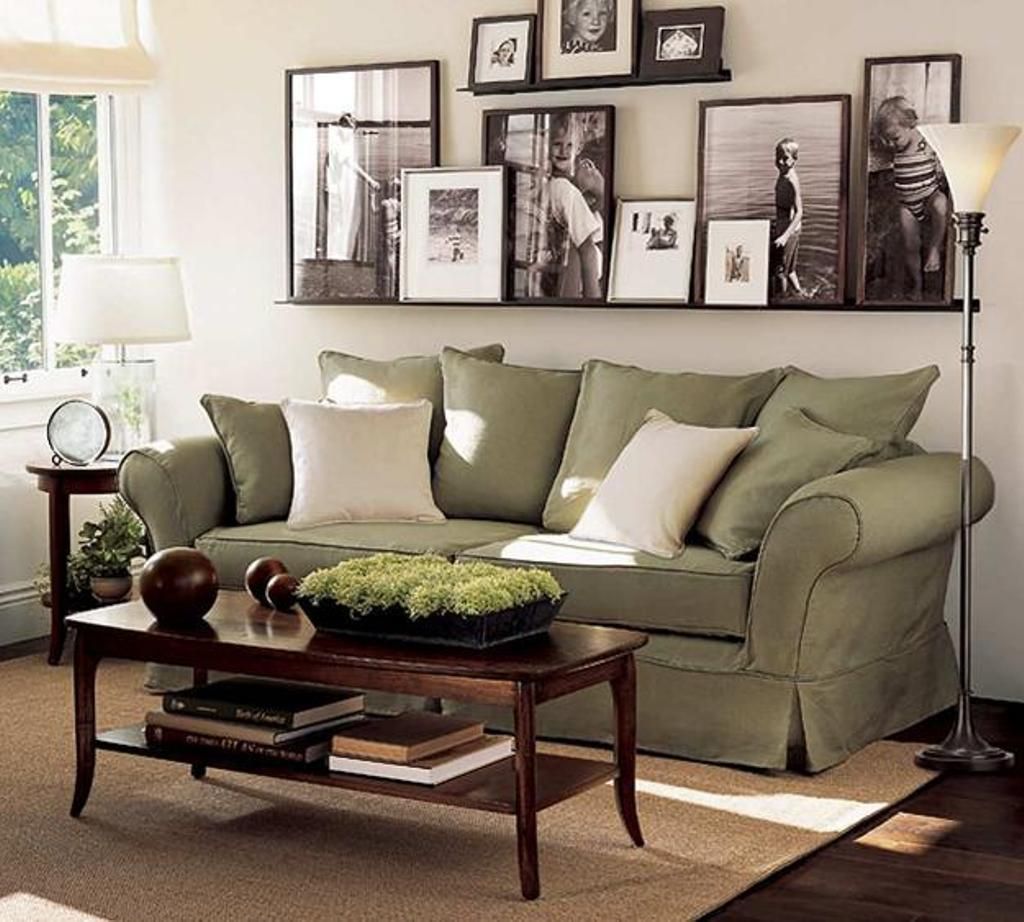 source: pinterest.com
Remember the photos you've kept aside to hang on the wall? Well, it's just the right time to take them out. Try out different compositions and play with your photographs. You can hang them up and create your own little photo gallery as well.
Planned splurge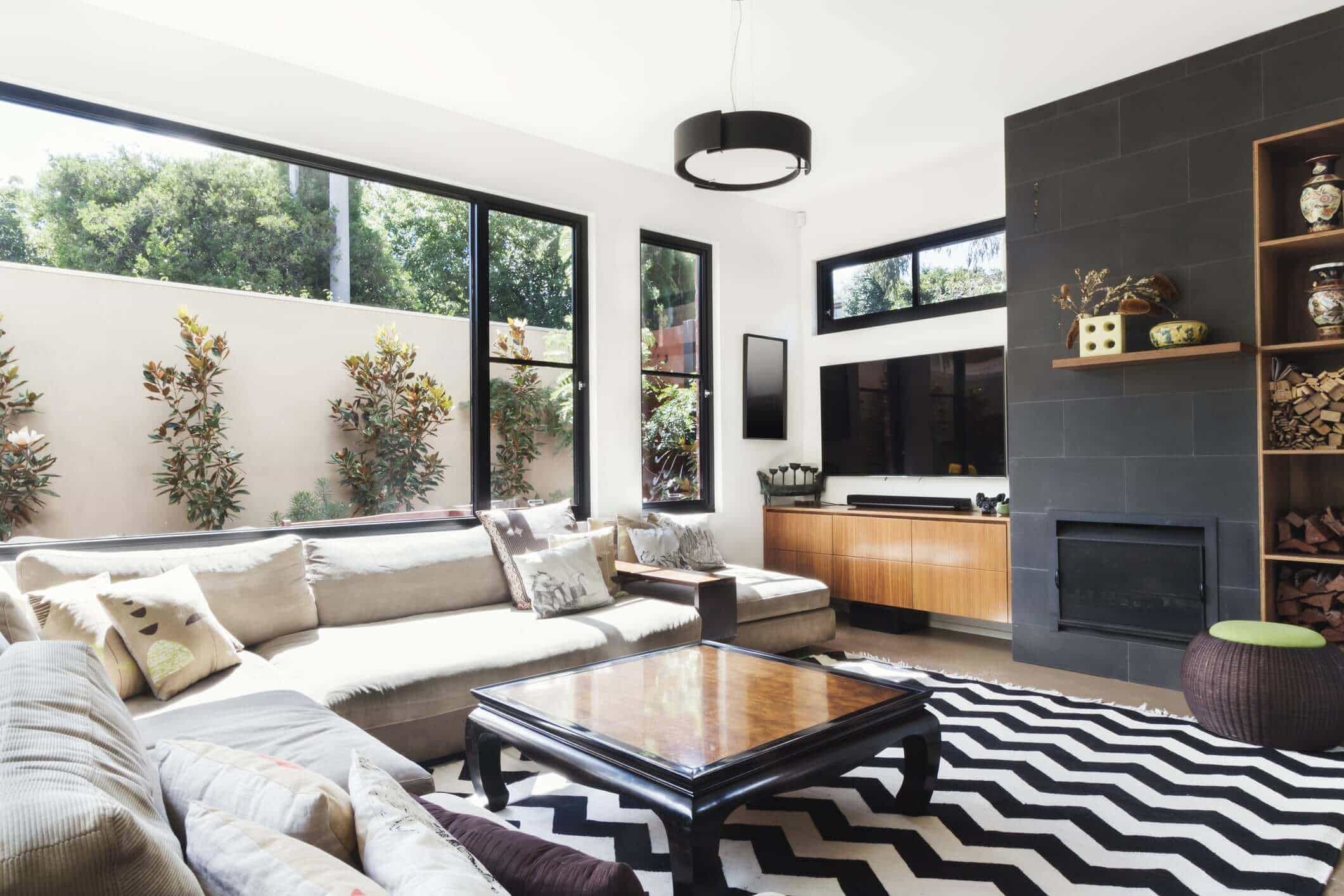 source: photographytalk.com
In order to maintain a budget, you need to restrict yourself from spending too much. But, does that mean you cannot buy anything expensive or high quality? Of course not! All you need to do is to plan the items you want to buy. Combine the expensive products with some inexpensive ones to tag along. Thus, you can save the cost greatly.
Conclusion
So many ideas in such an amazing budget, right? You might even get confused about what to try first. Don't worry, there's nothing to rush things out. Sit down and sort out an outline of your work according to these decorating ideas. Not just that, you can also add on your own idea by experimenting as you like. Feel free to ask your friends for advice as well.
So, use the guidelines and turn your living room into the cozy little corner that you've always admired to have, And also see more ideas at THE ARCHITECTURE DESIGNS.