The heart of any home is considered the kitchen. This is where most people start their day by drinking a mug of coffee or a glass of juice. It is incredibly important, an equipped kitchen for any home. A kitchen needs various tools and equipment. To make your food preparation easier you'll need proper cooking tools and equipment. Generally, kitchen tools and equipment are available in three categories. These are: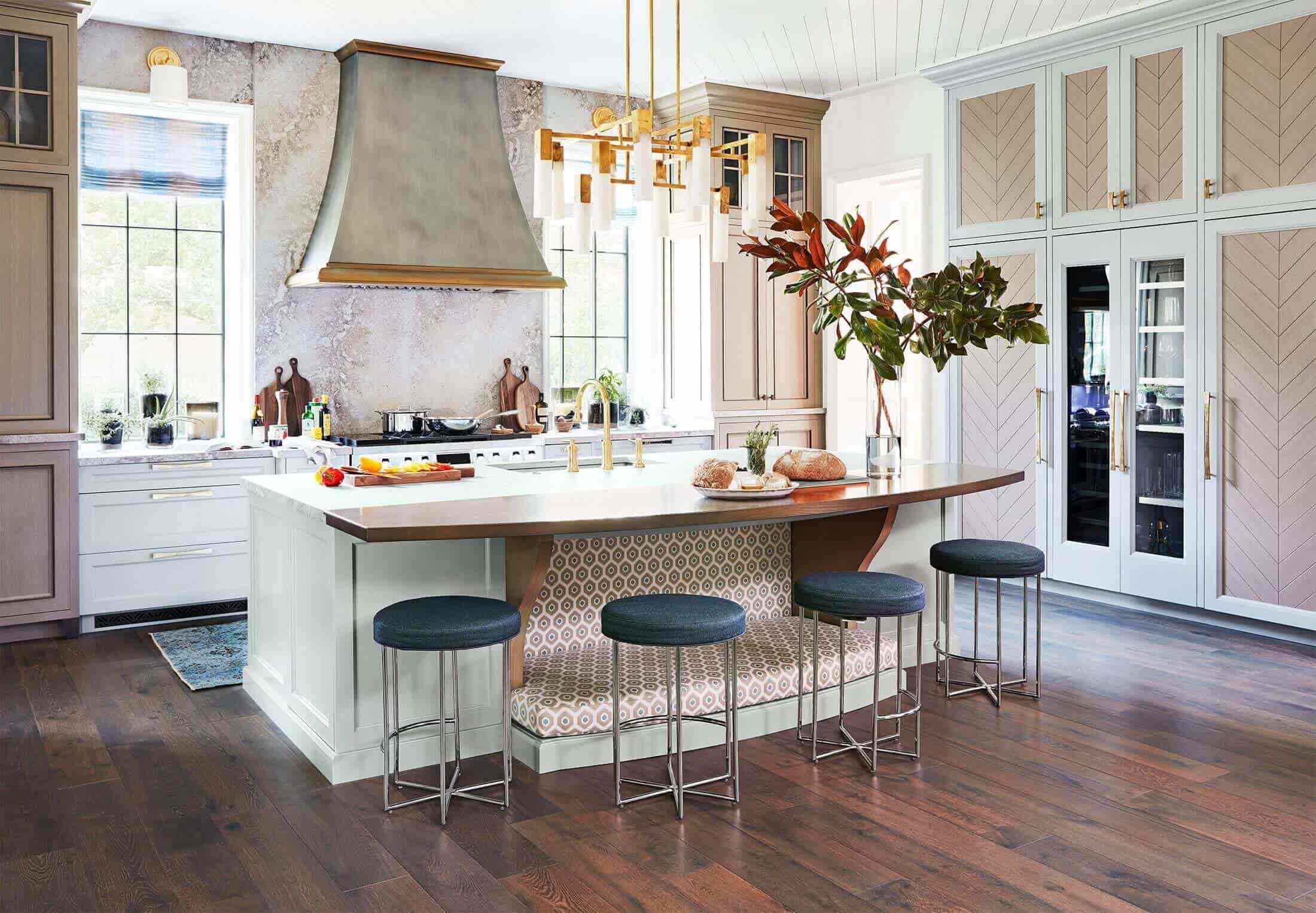 source: pinterest.com
Major appliances: Microwave, the range for cooking, refrigerator, etc.
Small appliances: Blenders, food processors, toasters, etc.
Utensils: Pans, pots, knives, etc. 
In this guide, we are going to share different types of kitchen tools and equipment and their uses. And for different purposes, different tools are used. Let's get into the discussion then… 
Different Kitchen Tools and Equipment
Kitchen Cutting Tools –
When it comes to cooking, you may need to cut fruits or vegetables, fish or meat but cutting tools make your work easier. Various types of cutting tools are available for the kitchen. These tools help to reduce your effort and time and make your cutting process easy. 
Knives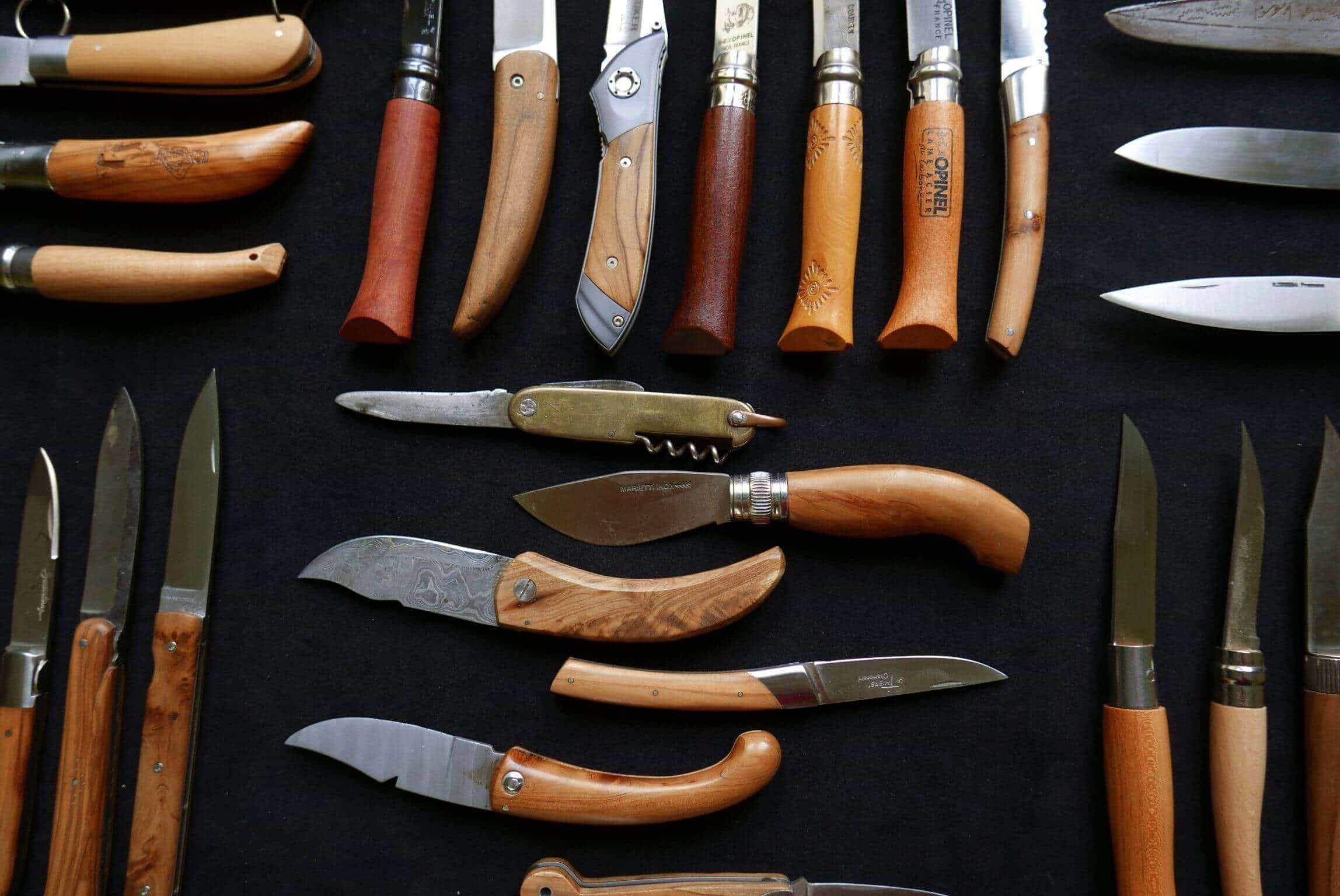 source: hearstapps.com
Every perfect kitchen needs a good-quality chef's knife. The bulk of your cutting does a chef's knife, and the knife makes your job easier. Sharp cutlery knives allow you to properly chop, dice, and slice vegetables, fruits, and meat. For your kitchen always buy high-quality knives.
Cutting board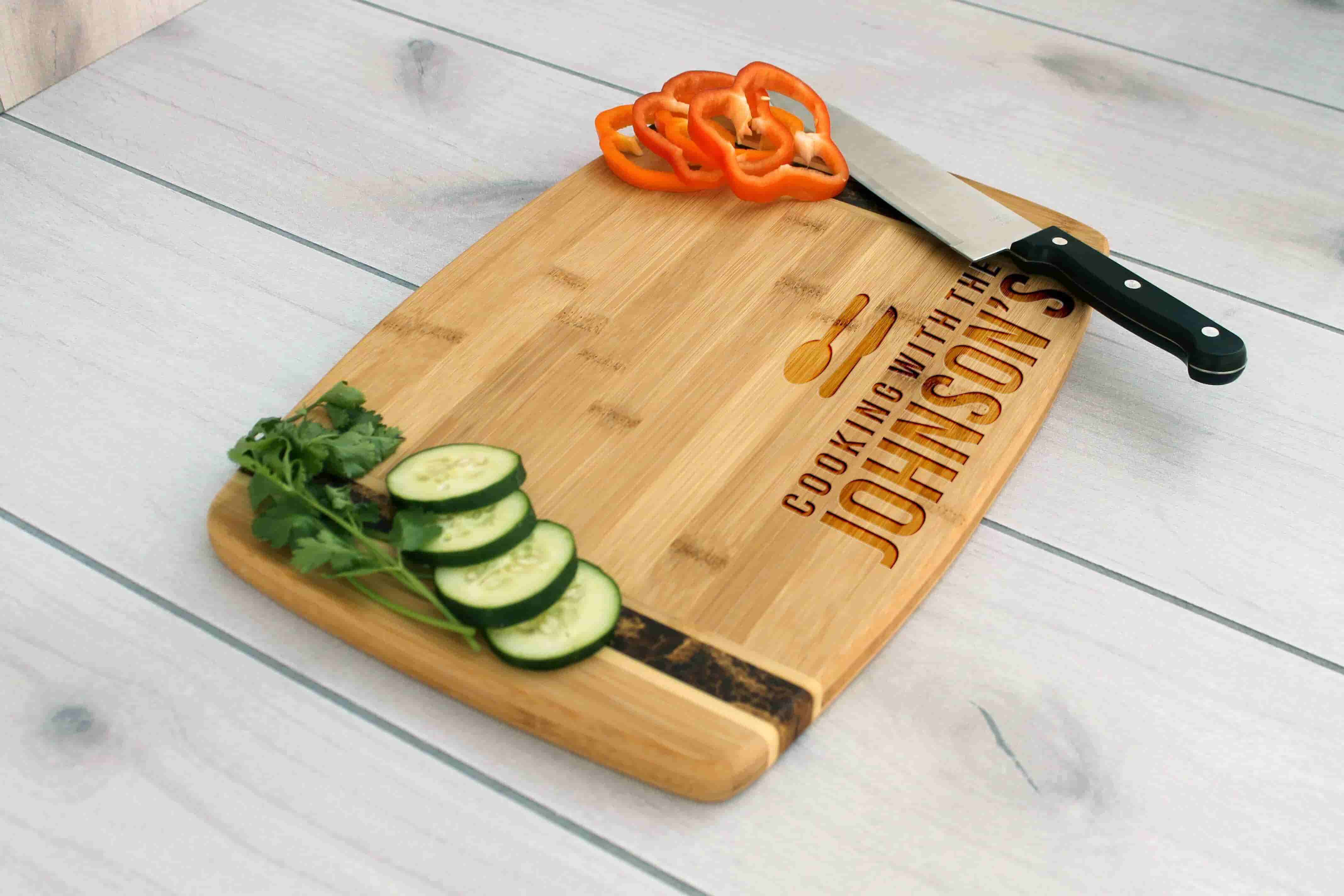 source: custommade.com
Even if you have the best knife in your kitchen, if you do not have a cutting board, your kitchen is not complete. Without a cutting board, where you'll chop or cut veggies or other foods? Wood, glass, and plastic – three types of cutting boards are available. A wood cutting board is the best for any kitchen. 
Peeler and Shears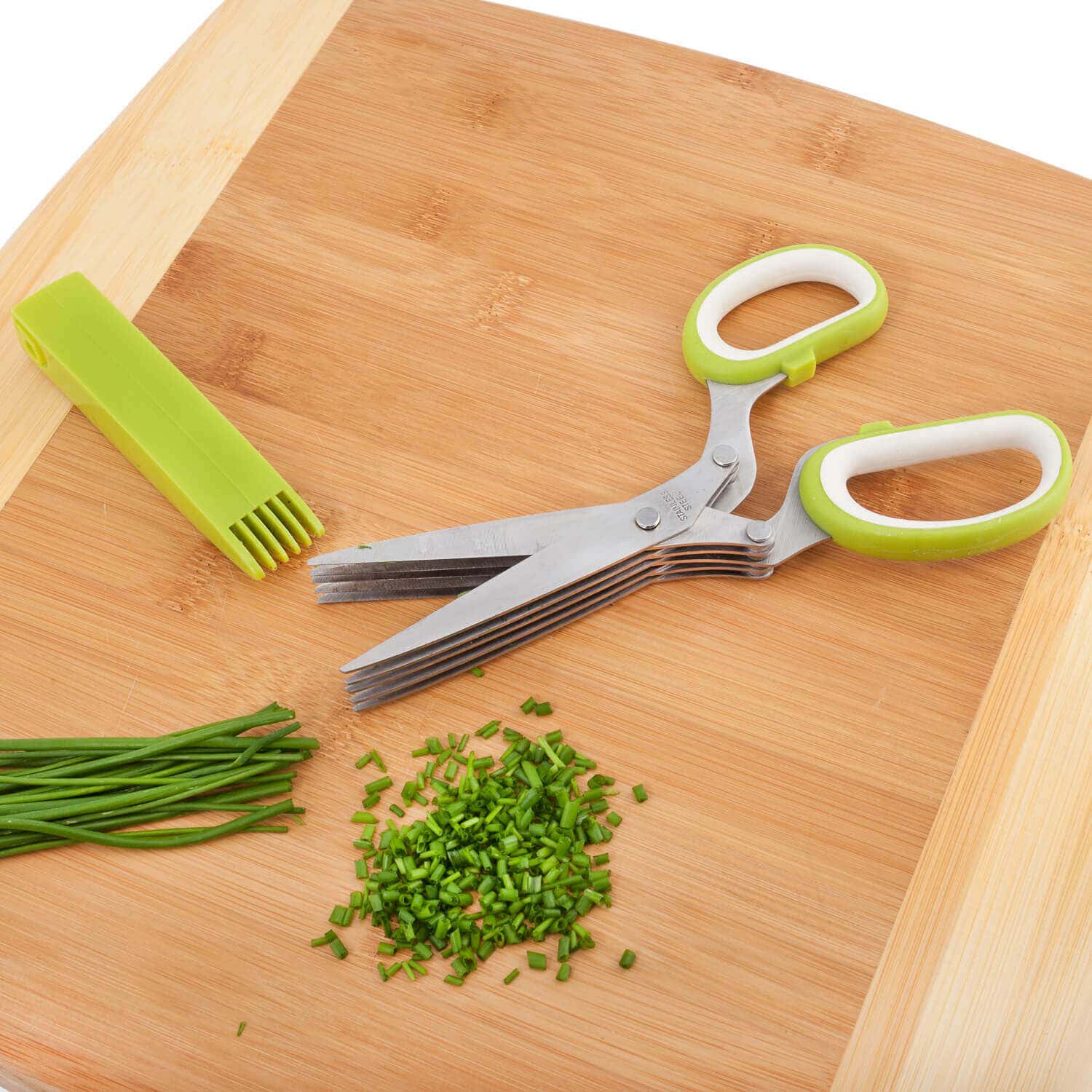 source: bevalig.com
Another must-have kitchen tool is a peeler. It is used to peel the vegetables or fruits. One of the culinary tools is shears. A pair of knives and shears can do most of the cutting tasks for your kitchen. 
Other Kitchen Equipment –
In a kitchen, from washing to chopping, different works have to be done. You'll need different cooking equipment when you'll prepare any food. A bread box is a must need material for your kitchen. You can store homemade or shop's bread in the box and it keeps the bread fresh. So you can eat fresh bread anytime. Without a bread box, you can't store bread fresh for a long time. So the choice is yours.
Spoon and Spatula and Tongs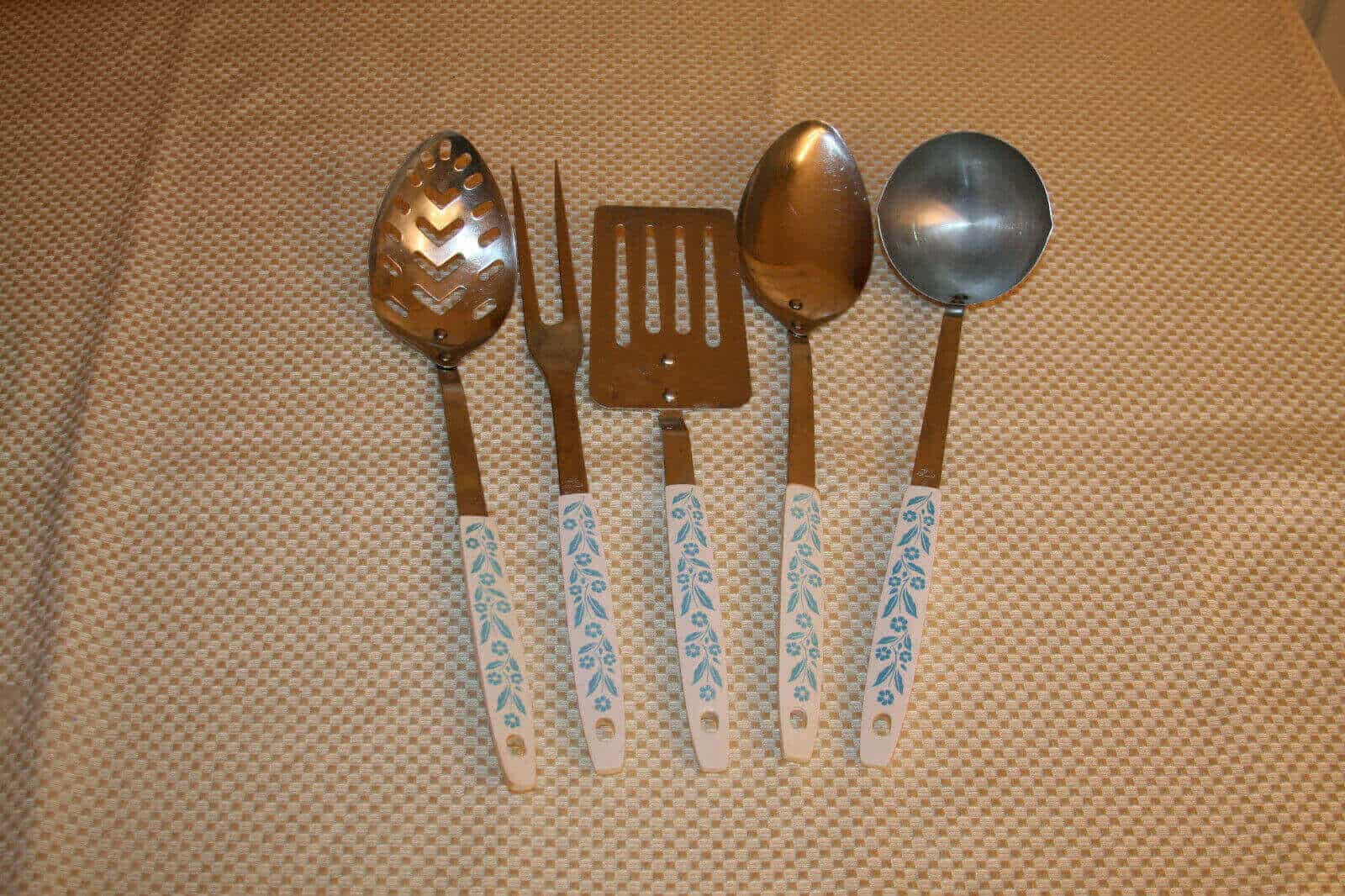 source: ebay.com
Without spoons and spatula and tongs, your kitchen is not complete. Wooden and slotted – two types of the spoon are available. For stirring hot foods and for mixing usually, wooden spoons are used. And to separate the solid foods from the liquids and to stir foods, the slotted spoon is used. 
Like a wooden spoon, spatula works. And it works better if you get a silicone spatula for you. Usually, flipping and lifting spatulas works great. When buying a spatula, rather than a thicker one choose a thin front edge spatula. 
In a skillet/frying pan, to turn thick meat or lifting things out of the water, tongs are used. Buy the silicone ends tongs as they are best, and your pans won't be damaged. 
Measuring Cups and Spoons
source: paytmmaall.com
If you want to craft a delicious food, then measuring cups and spoons are very important. If you do not have the exact measurement ingredients, your baking won't be perfect. Measuring cups will help you to measure sweeteners, spices, grains or flours. 
Strainers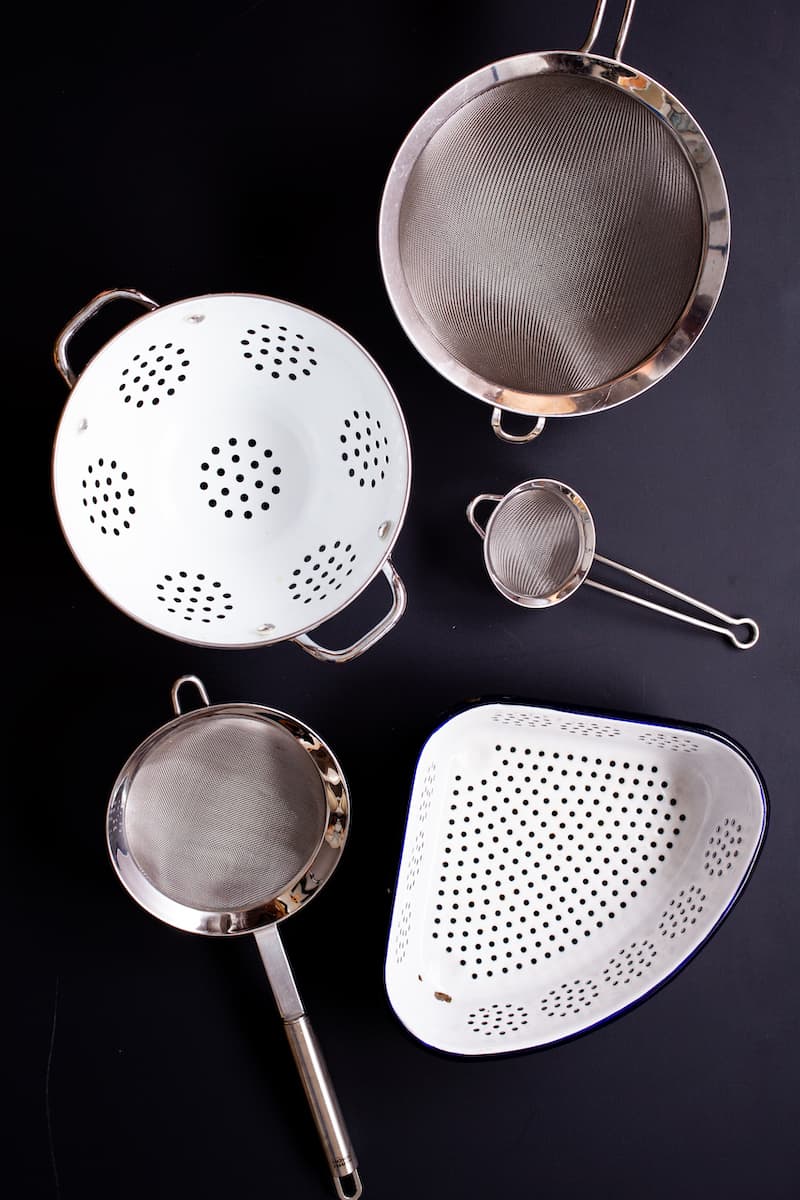 source: goodfoodstories.com
For any small to midsize draining jobs, light mesh strainers are perfect. On the strainer just add any defrosting shrimps or beans and then over these ingredients run water. You can use this for any veggies or fish or meat as well. 
Grater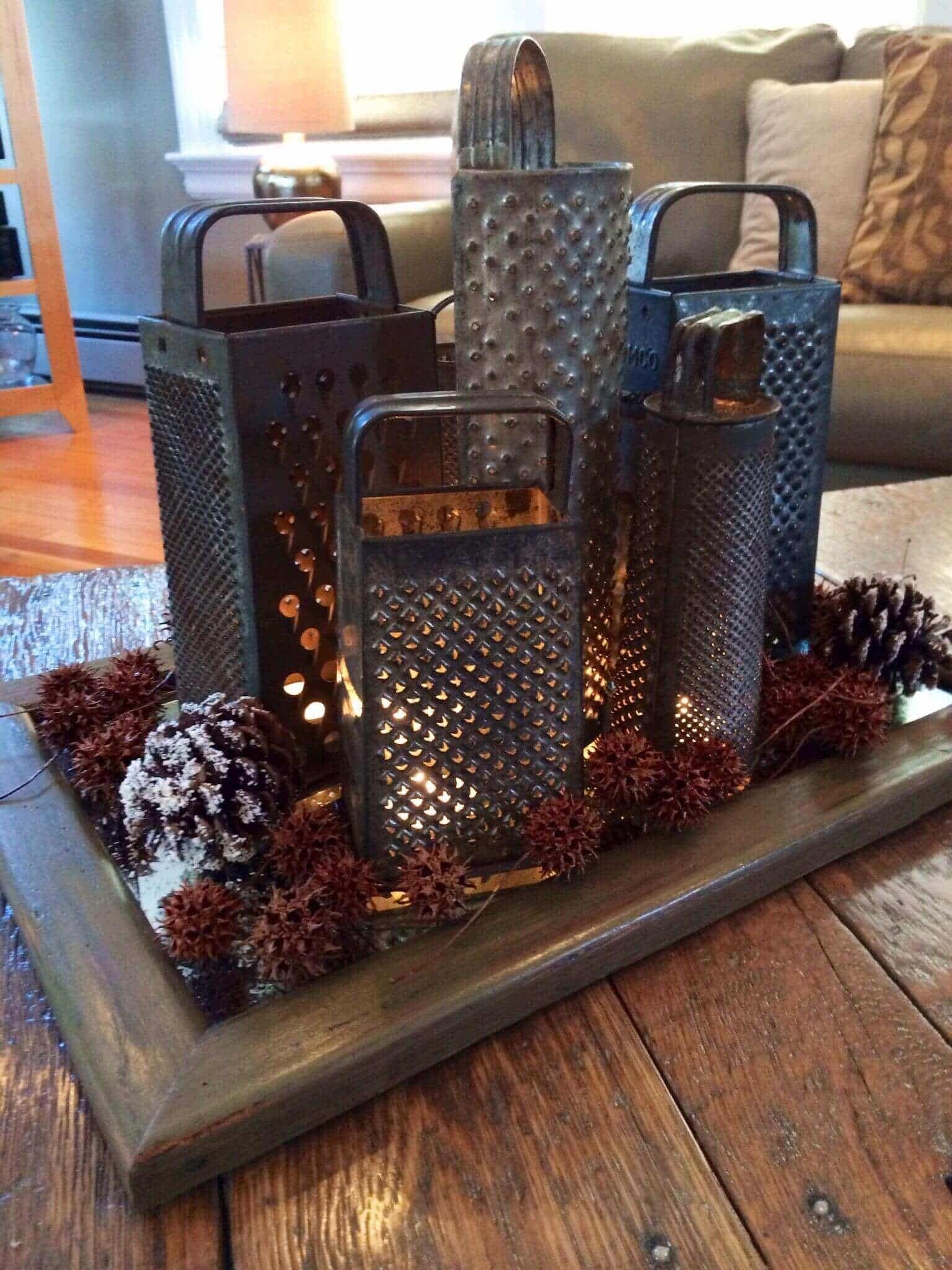 source: pinterest.com
A grater is simply perfect for any flavorful ingredients, also, you can grate the toughest cheese in it. You can shred apples, carrots or potatoes. You can use this for citrus peel and you can grate any garlic or ginger in it. 
Mixing bowl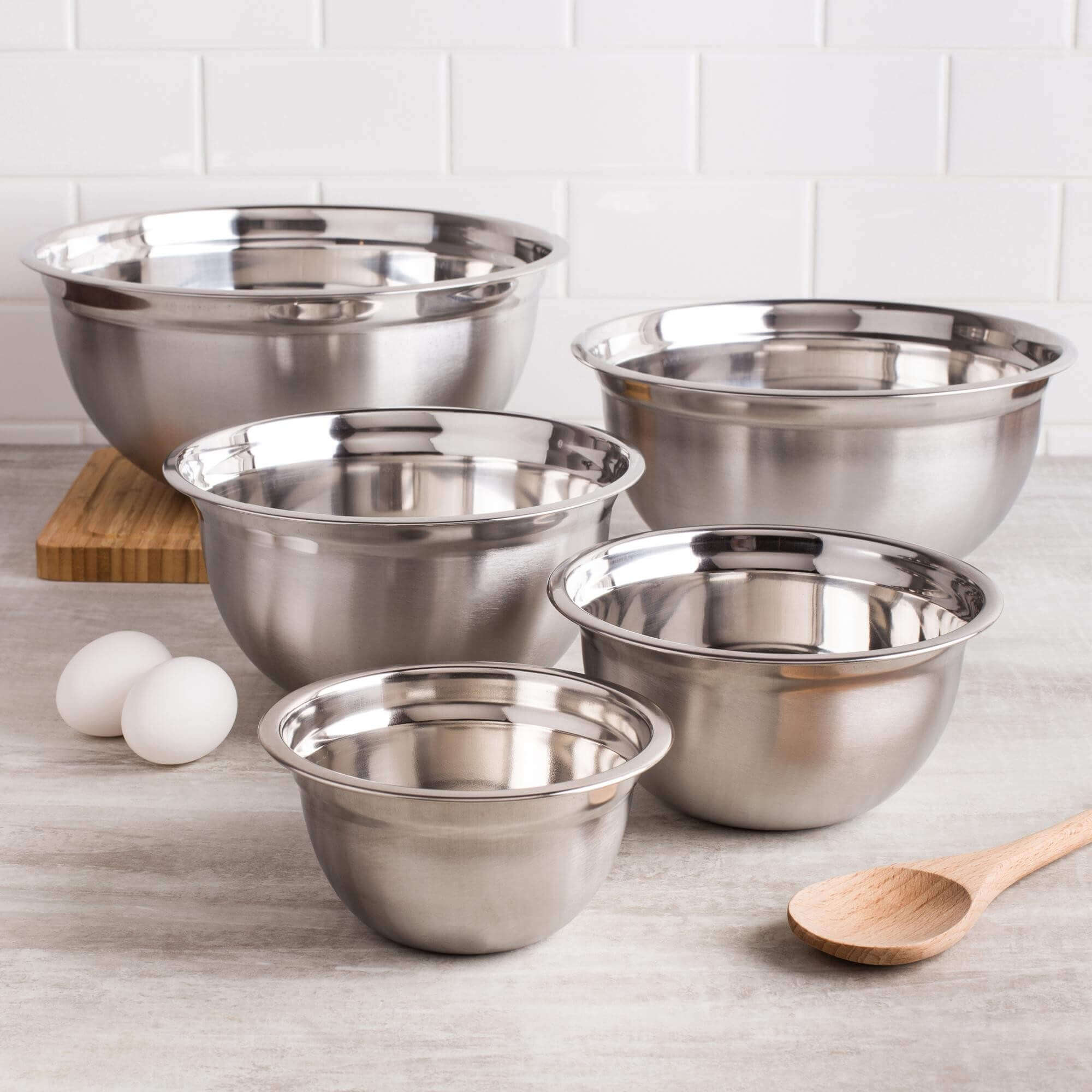 source: kitchenstuffplus.com
When you need to combine various ingredients, you'll need a mixing bowl. A good-quality mixing bowl is large enough so that a large number of ingredients can be used in it.
Saucepans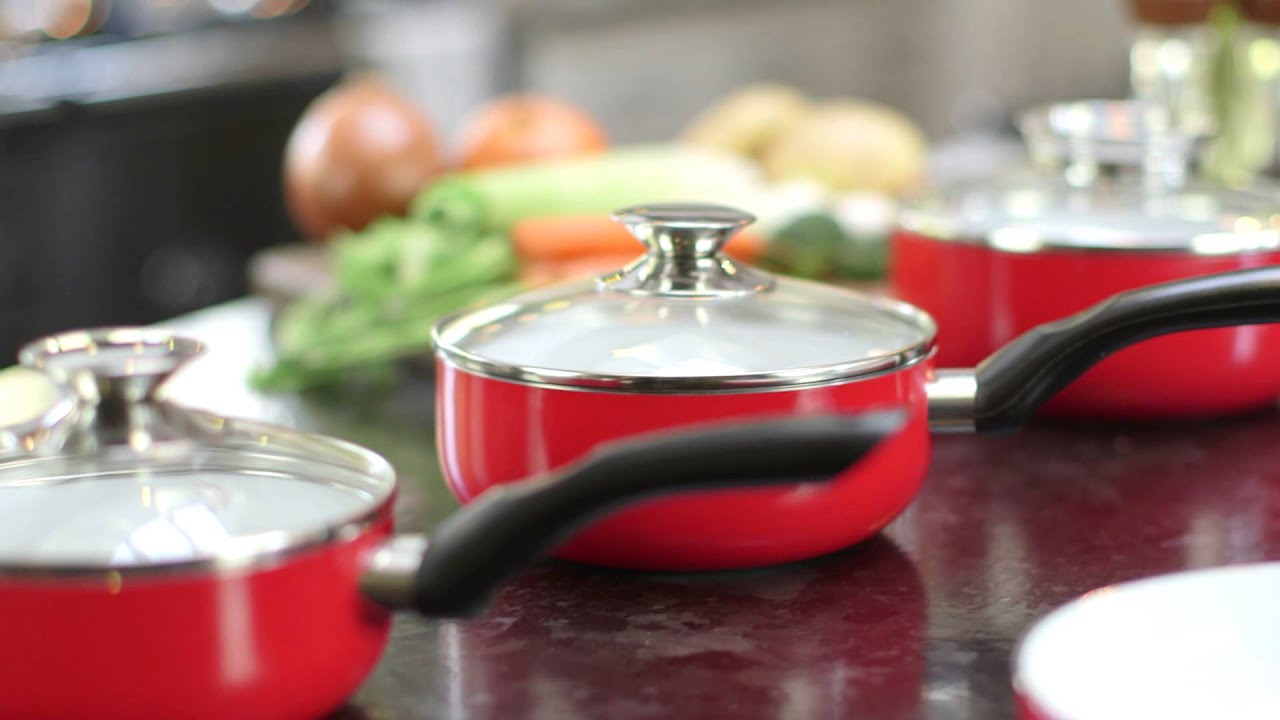 source: youtube.com
Saucepans are very essential to a kitchen. Buy at least two saucepans for your kitchen. You can buy different sizes of pans for more flexibility in your kitchen. Depending on the stovetop you have, you need to buy pans. 
Rice Cooker 
source: youtube.com
You can use a rice cooker to cook rice. This will cook rice easily and fastest for you. Also, in a rice cooker, you can cook a variety of whole grains. This is another essential kitchen tool that you can use. 
Microwave Oven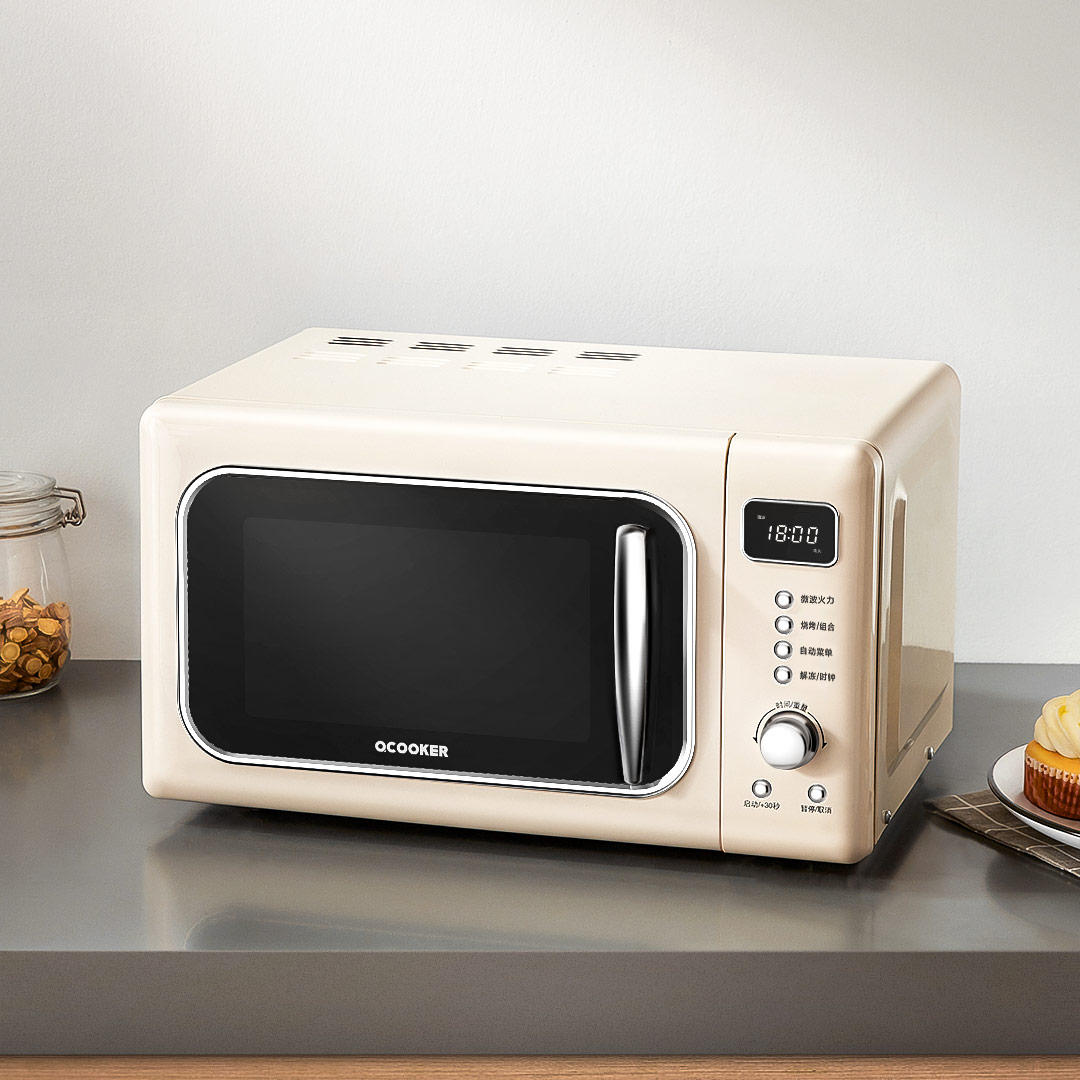 source: chefandgardener.com
All of us know about a microwave oven. This helps to reheat food easily. But you can use your microwave oven as a cooking tool. You can make grilled chicken or cake in it and much more food in it. 
Slow Cooker
source: wikipedia.org
Another crucial kitchen equipment is a slow cooker. You can make traditional casserole dishes, gourmet oatmeals, tender pulled meats or delicious soups in a slow cooker. Making any food is easy in it. You just need to add the ingredients and then turn it on. Hours later you'll have your food ready to eat. 
Wok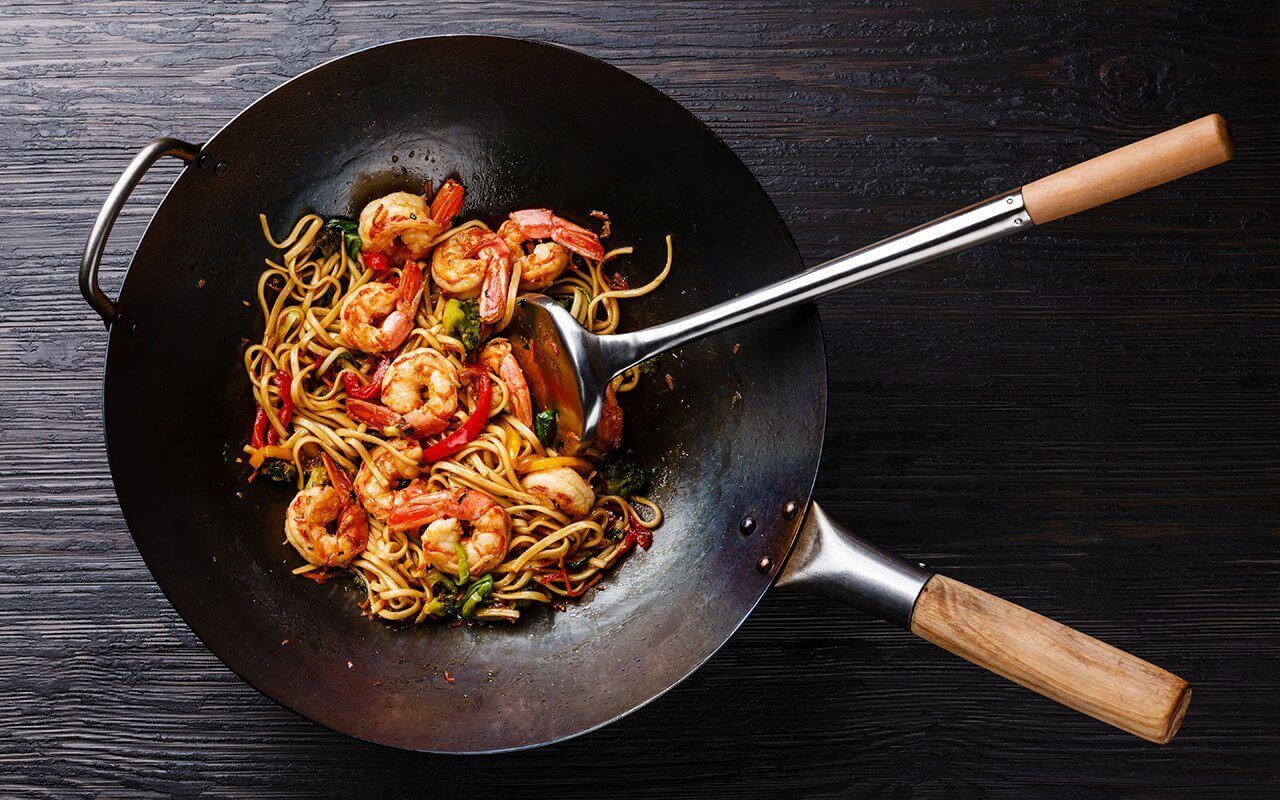 source: rd.com
A wok is really good for stir-frying. For your kitchen, choose a non-stick wok as this is perfect for home cooking. 
Instant Pot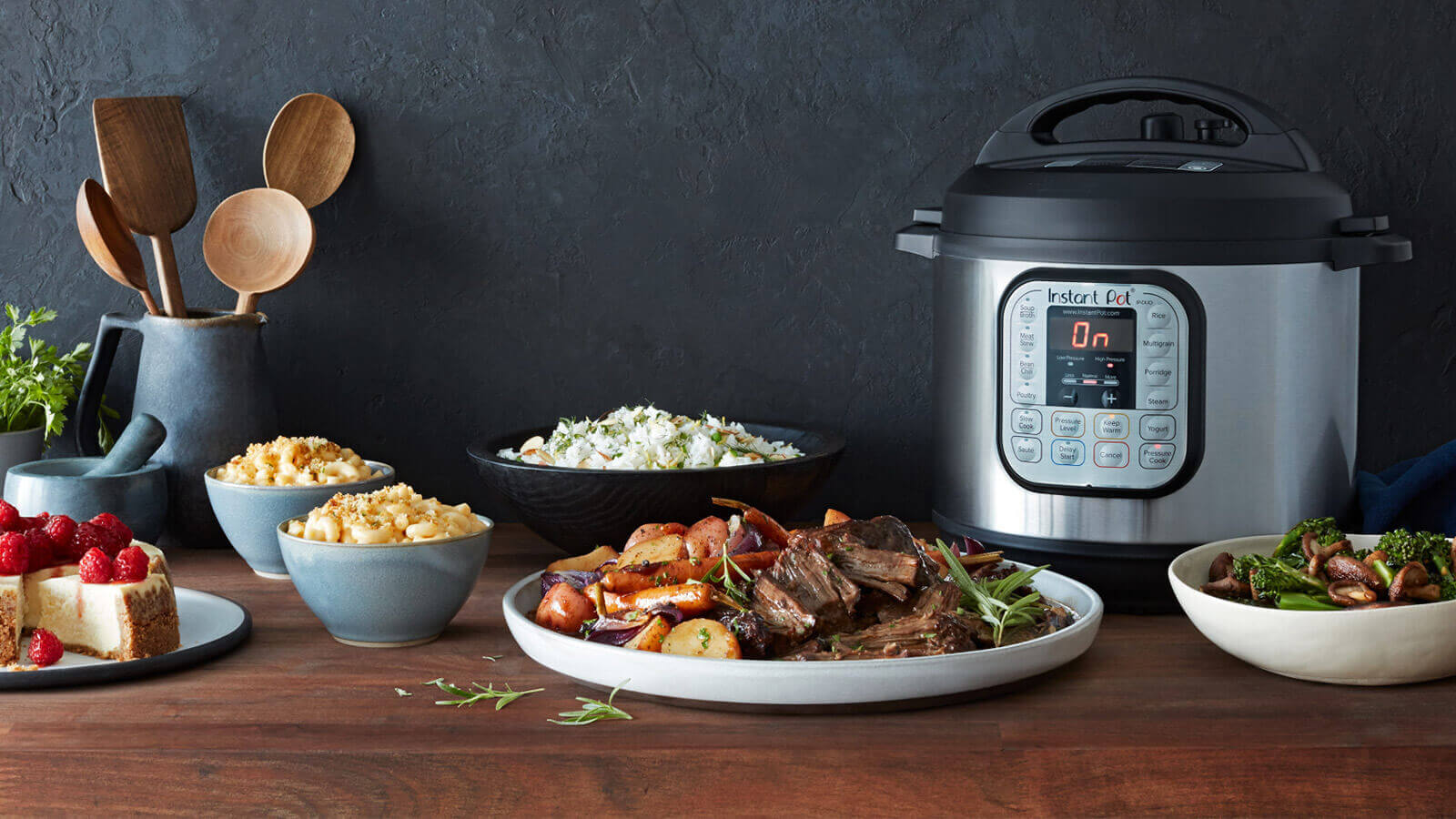 source: getdrop.com
This kitchen tool is like a pressure cooker. You can make yogurt and rice in the instant pot. An instant pot is known as a multipurpose pot. If you are new to cooking or if you do not have enough time to cook then add an instant pot to your kitchen soon.
Blender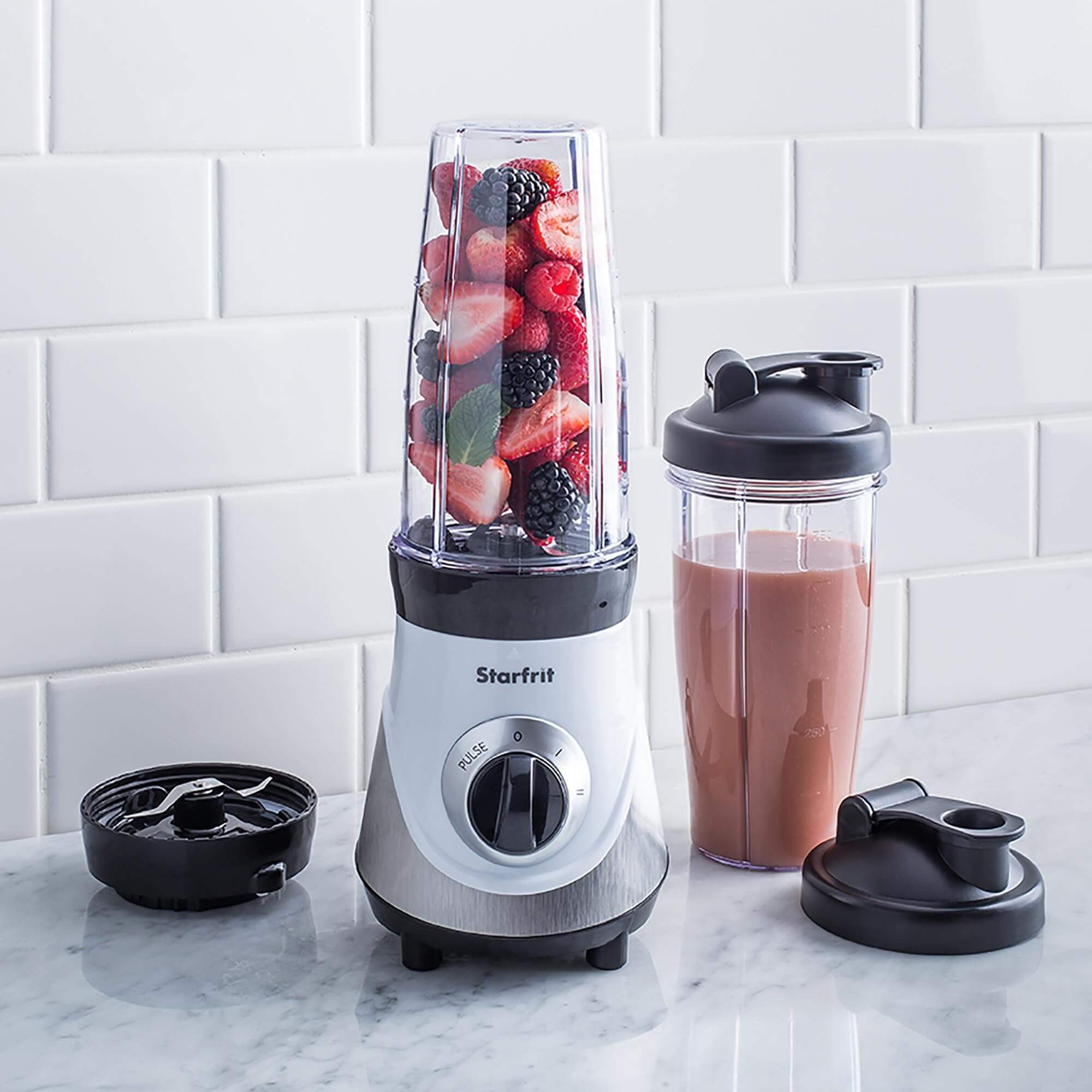 source: wafflemakerbay.com
For making any liquids a blender is best. This is one of the must-have kitchen equipment. If you are a juice or smoothie lover then you'll need to find out the best blender for smoothies. When you have a good quality blender then it's easier to enjoy your favorite drinks. Moreover, a high-quality blender can do much for you. It can chop veggies for you, you can grind any spices in it, you can make hot soups in a blender, also, you can make pizza or bread dough in your blender. A single appliance can do much. This is awesome, right? 
Mixer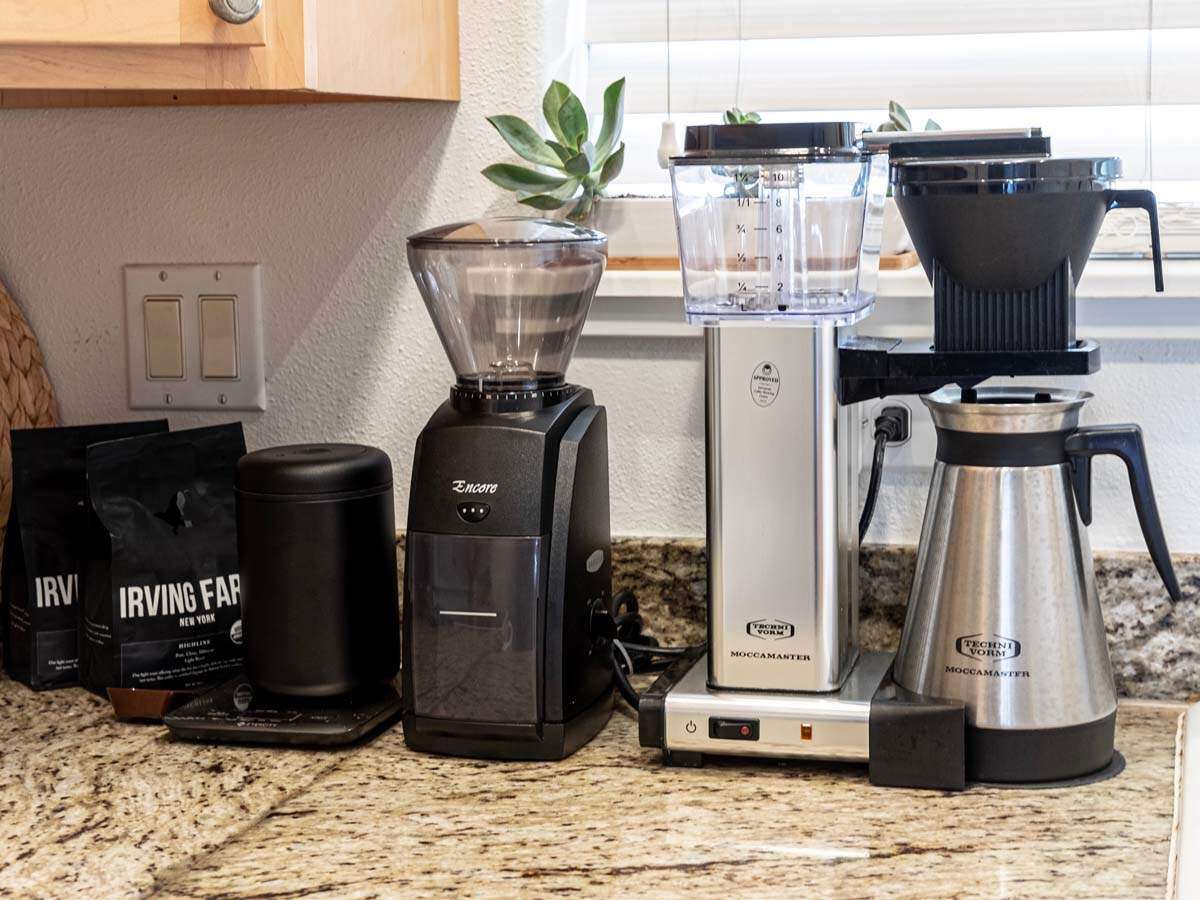 source: m.timesofindia.com
Another essential kitchen tool is a mixer. If you love baking then there is no alternative to this tool. Hand mixer and stand mixer – these are the two types of mixers. Choose the one that matches your needs.
Food Processor 
One of the most versatile kitchen tools is a food processor. For the busiest persons or people who cook on a daily basis for 2 or 4 people, for them, this is the most needed kitchen tool. People are now so busy with their work, they do not have enough time to cook food. But a food processor helps to cook food easily and fast. In a food processor, you can make any frozen desserts, baby foods, you can make your favorite nut or seed butter, you can make hot or cold soup, and many more. It also can be used to chop vegetables or fruits. 
The Final Words 
A kitchen is where you make meals for you or for your family. These were some must-have tools that you should have in your kitchen. These tools will make your cooking life easier than before. However, other kitchen tools and equipment are – baking sheet, whisk, potholders, oven gloves, kitchen tool organizers, dutch oven, can opener, ladle, refrigerator, masher, rolling pin, containers, plastic wrap, colander, toaster oven, cast iron skillets, etc. See more kitchen tool information at The Architecture Designs.