The science or the art of enhancing the interior of a building to achieve a healthier, aesthetic and graceful environment for the people to live in the space is known as interior design. In the modern world, interior designs are quite famous and common. The artist behind the plans, researches, designs and concepts are known as the interior designers. A greenhouse can be advantageous as the weather outside it won't affect the plants inside it. The constant heat which the plants receive through the translucent cover facilitates the individual to grow plants of all type in abandance at a Suitable temperature.
source: onekindesign.com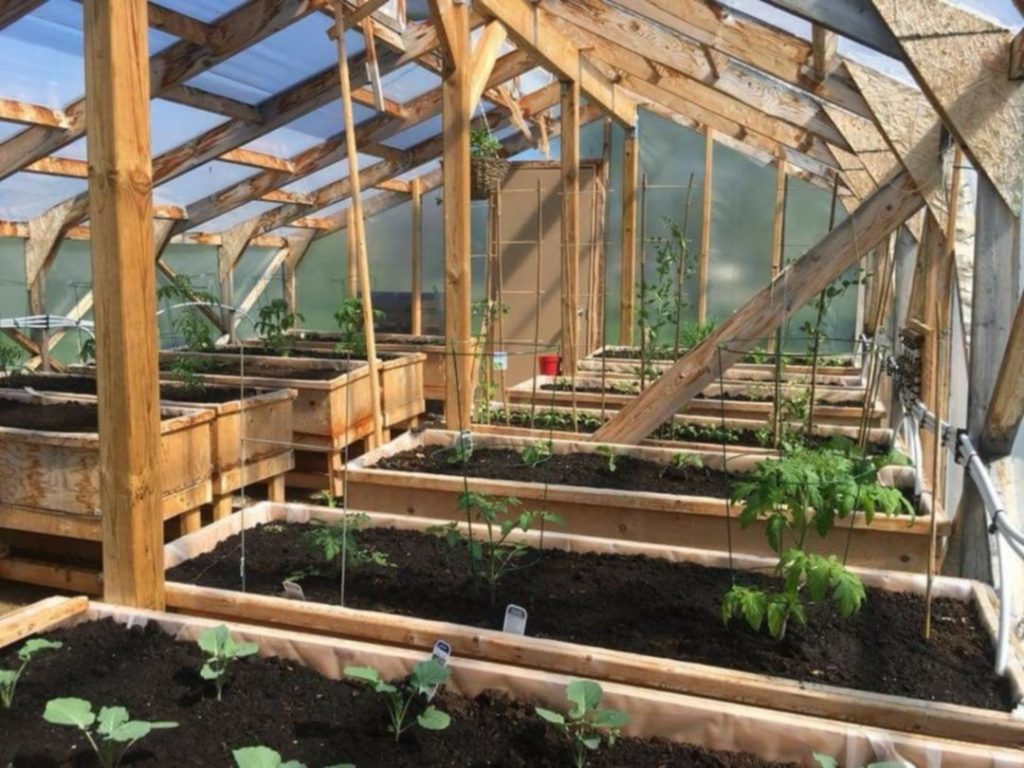 source: pinterest.com
Among the varieties in the realm of interior designing, conservatory Green House interior design is one of the most unique and upcoming concepts. It is considered to be one of the most efficient layout planning in the field of interior designs. People with conservatory home should always include Green House components to make the space inviting and dress it up with a natural and refreshing look. By having lush greens, flowers with soothing smells, furnishing highlighting comfort, one can make his or her house relaxing and welcoming and the translucency provided by the typical conservatory home will just add on to it, making it more magical. There are different ways to decorate a conservatory home by bringing in the Green House.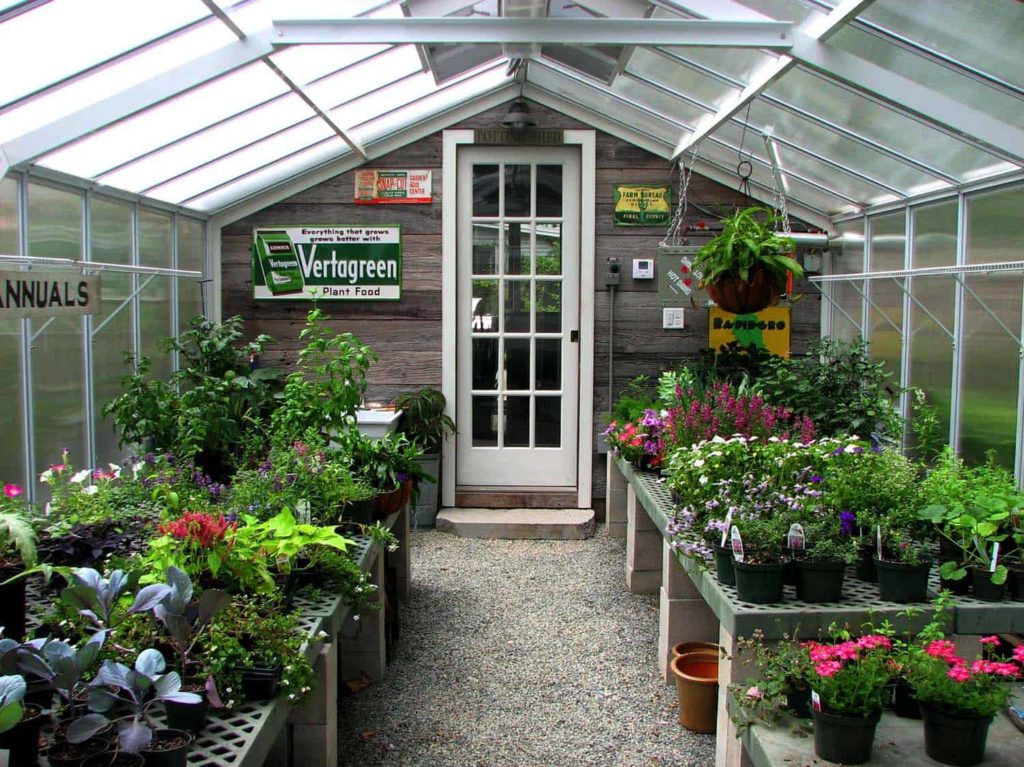 source: onekindesign.com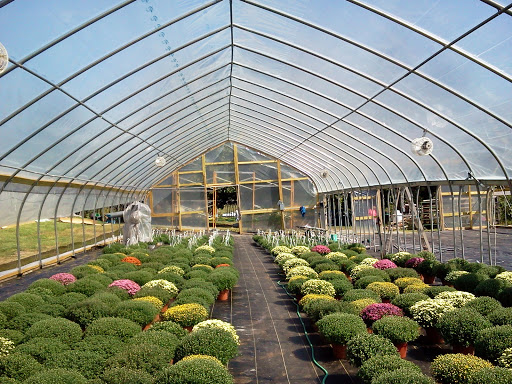 source: pinterest.com
A Cape Cod style Green House Interior design highlights the plants of wild with a water feature for a tranquil setting. One can often enjoy potting and relaxation in the space. A garden room created with a spa and greenhouse is built for all year enjoyment and is kept at a temperature of 50 degrees Fahrenheit all the winter. Seedlings are prepared during springs to plant, exotic palms are stored in winter and fresh herbs produced are used for cooking.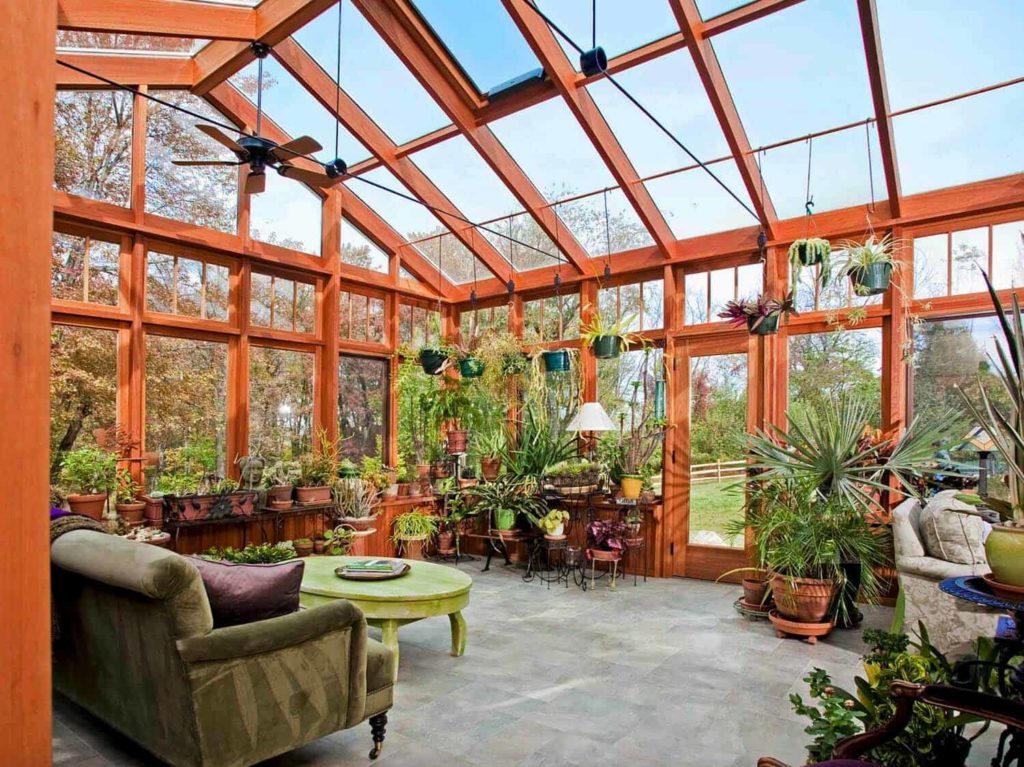 source: onekindesign.com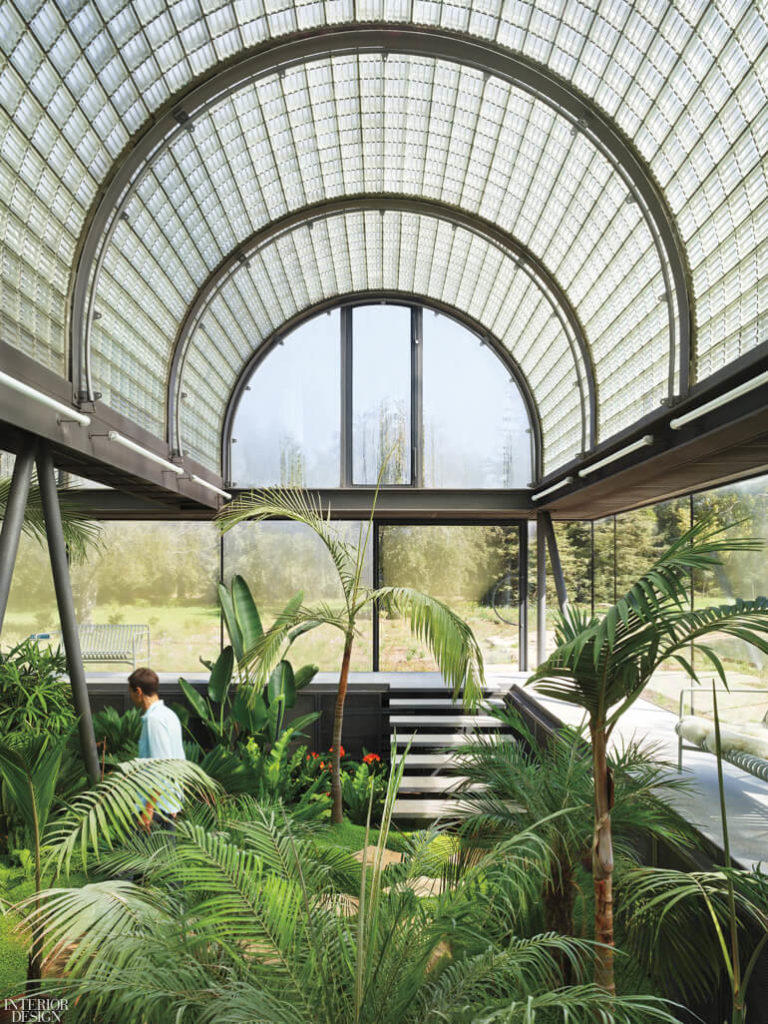 source: cloudfront.net
These plants thrived well in the greenhouse under optimum conditions. The plants are well maintained and sized in the shapes of domes. The greenhouse patterned the plants in an interesting way. The non- green plants among the green plants add up to the total vibe.
source: cloudfront.net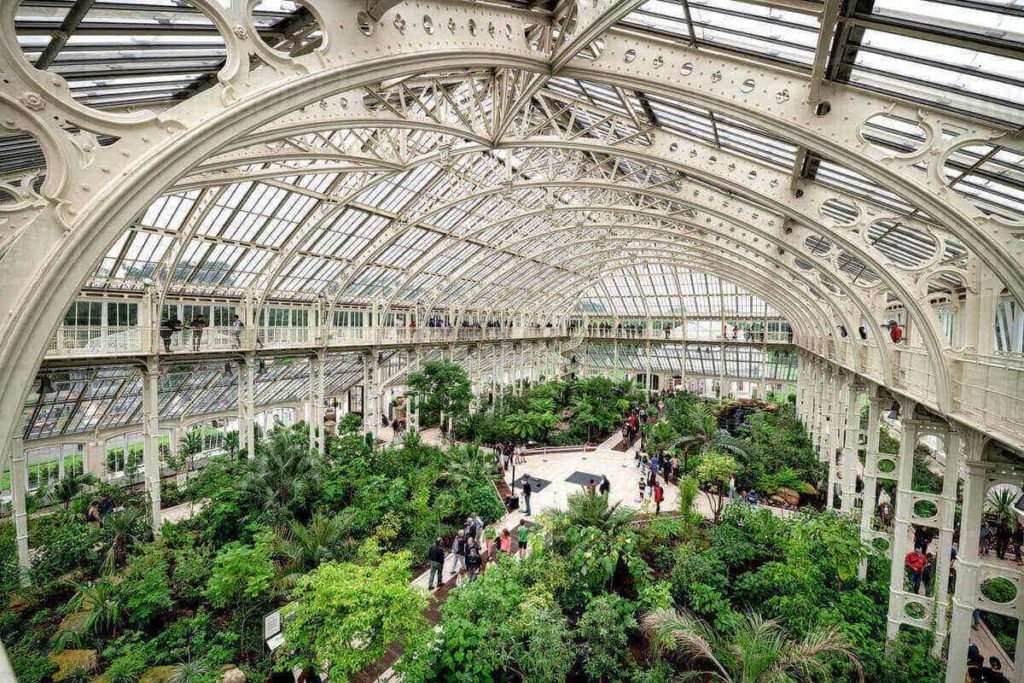 source: dissolve.com
Another fabulous and spacious area to bring in summer potted plants during the times of winter and spending an entertaining time year-round with loved ones. The environment is perfect to minus all other unwanted elements from life and has a pleasant relaxing time amidst nature.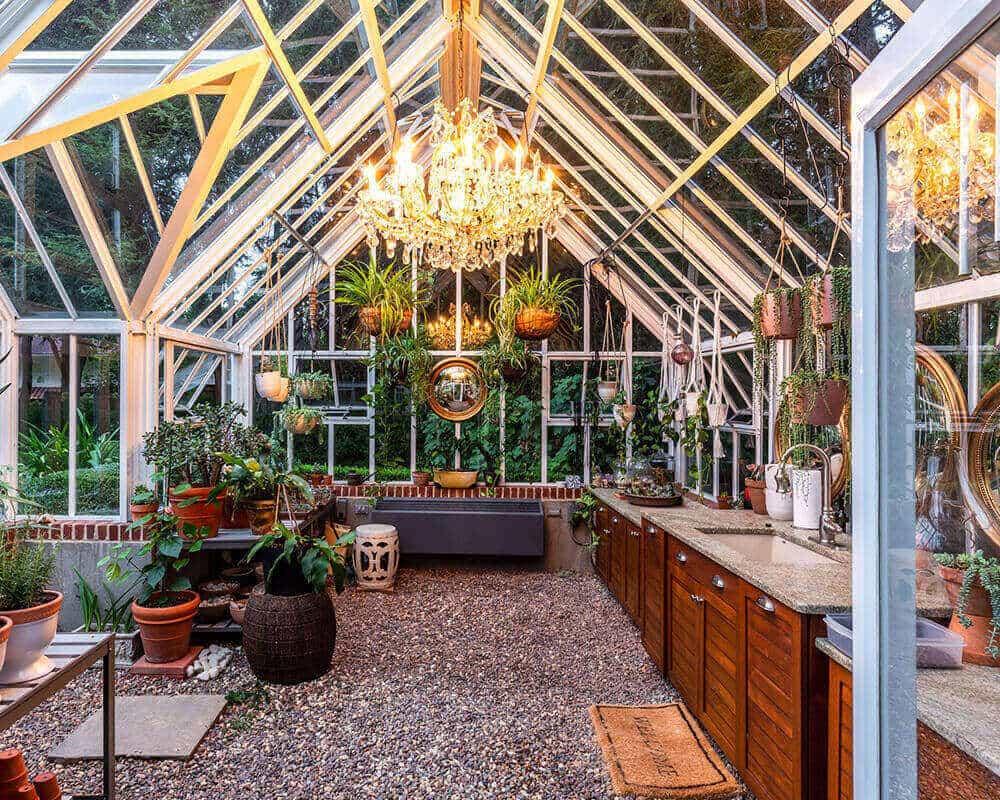 source: dissolve.com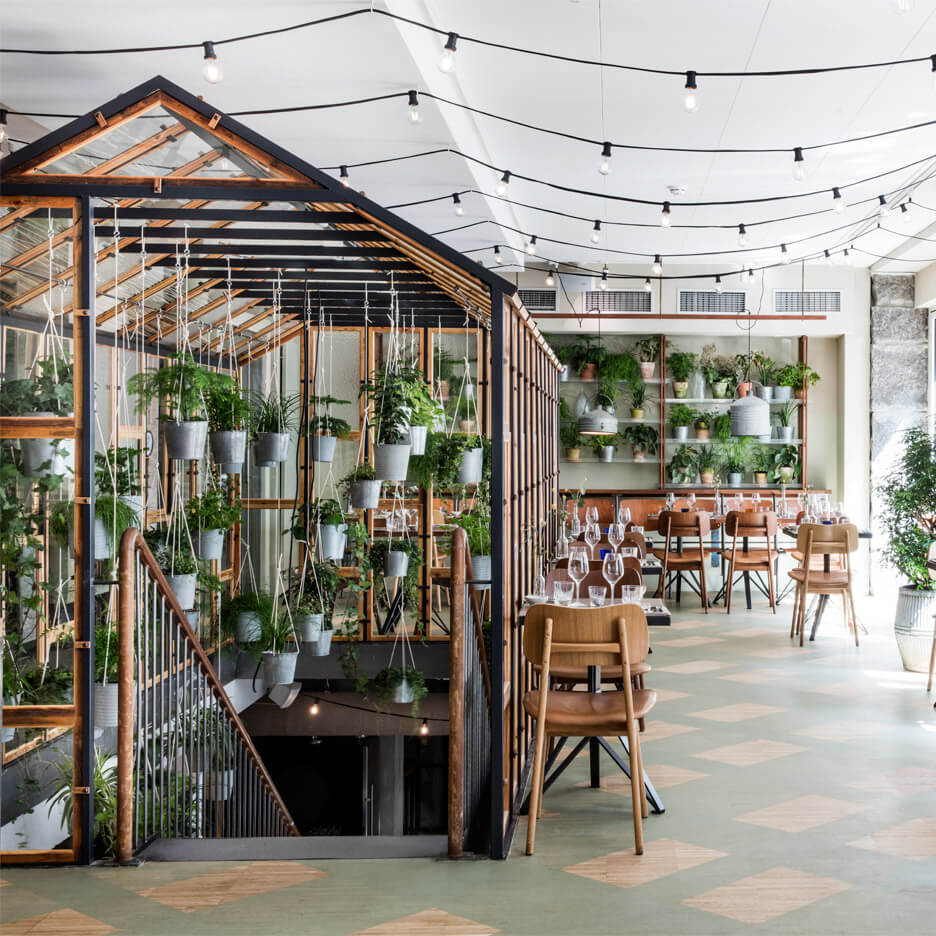 source: timeincuk.net
 A plant-filled conservatory with tiered greenhouse benches for low light plants is another great way to enhance greenhouse architecture inside a conservatory home. This spacious domed greenhouse is of two storeys. Many trees can be spotted. The geodesic dome is made tough enough to withstand the heavy trees.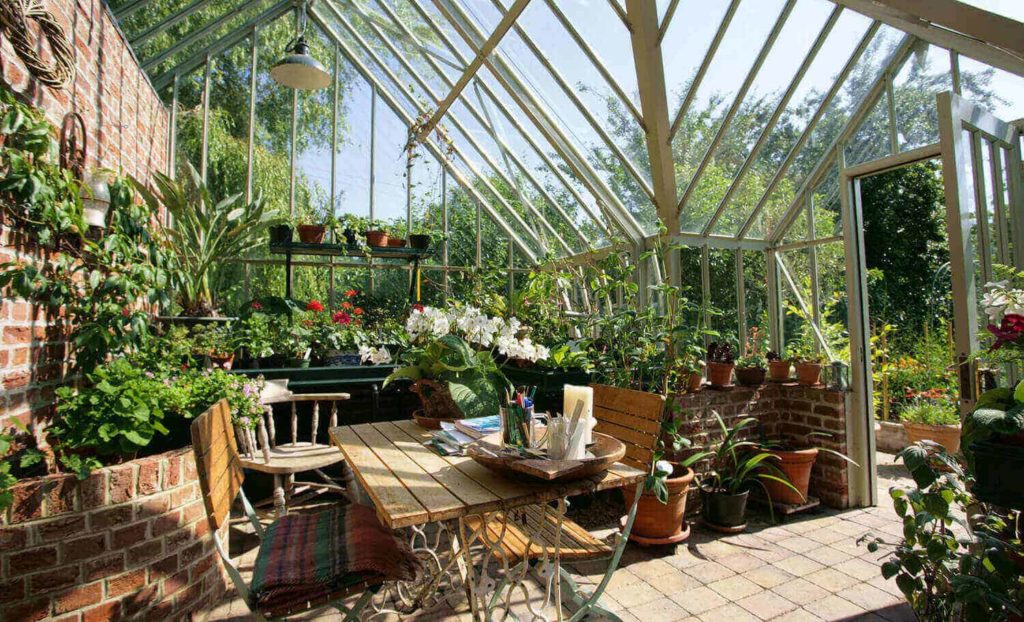 source: dezeen.com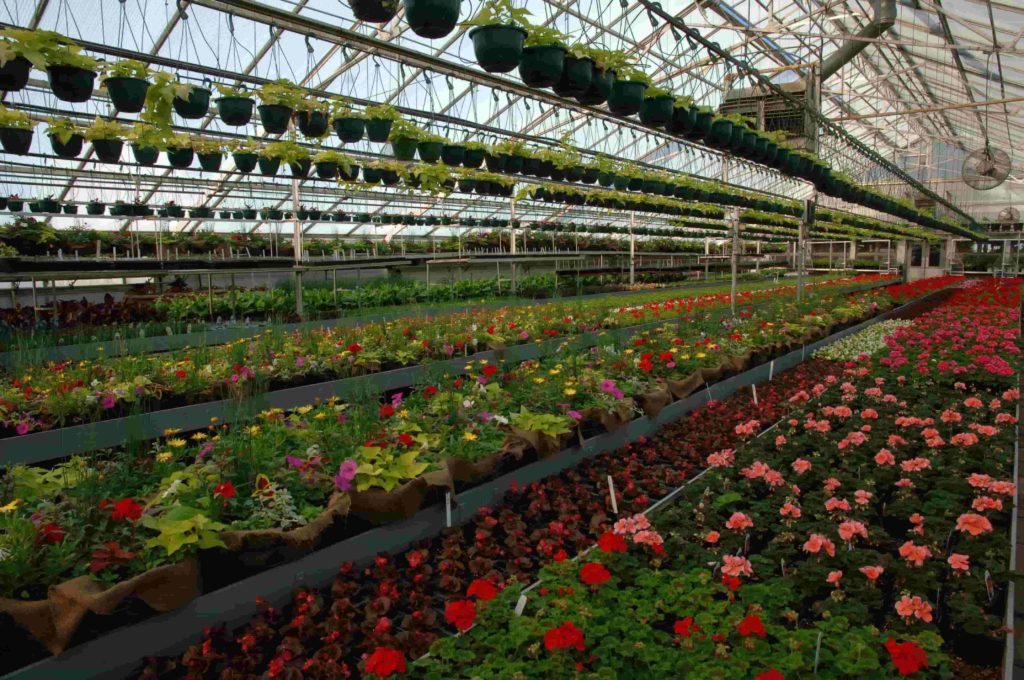 source: alitex.co.uk
One can also design a conservatory greenhouse offering space and dining with proper kitchen amenities inside the space. With a translucent glass shed and thick ledge stone surface, the design looks more aesthetic and peaceful.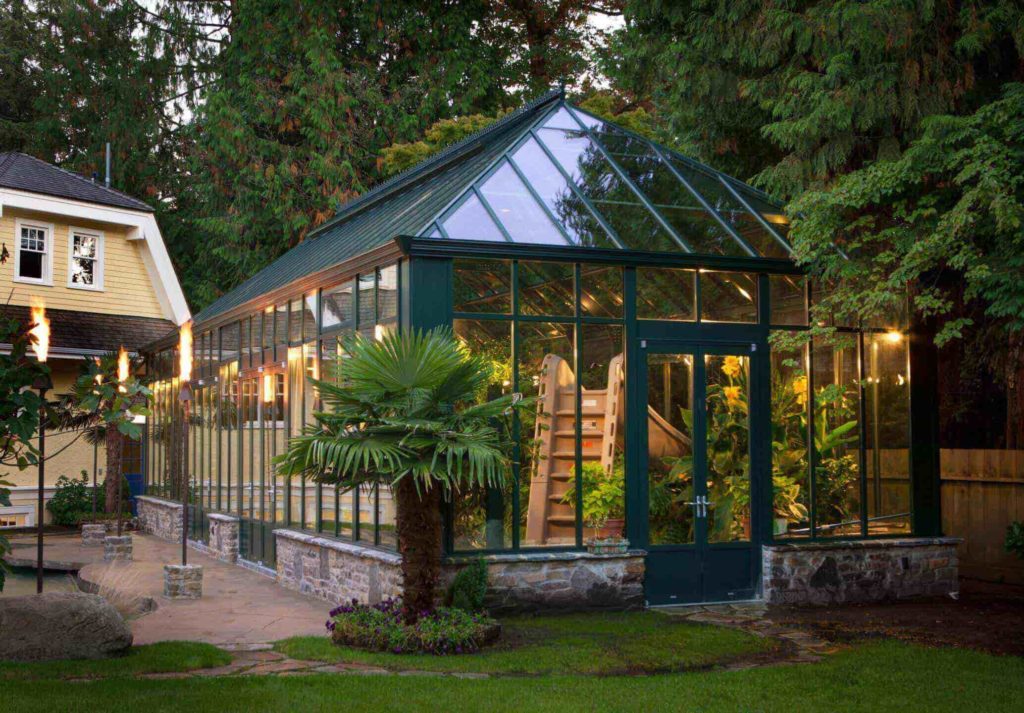 source: jhmrad.com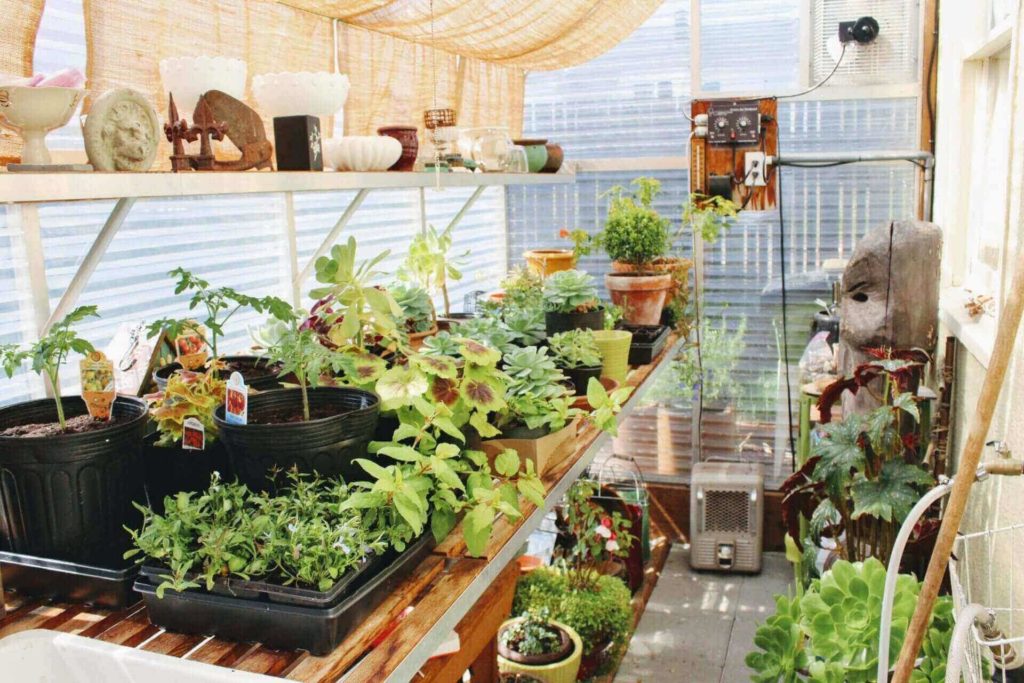 source: mysweetcottage.com
A greenhouse conservatory home with a garden is a highly preferred spot for family gatherings. The family can use the luminous space for several entertainment purposes and may also enjoy activities such as reading, lounging, dining, etc and a cozy dining space to entertain the guests just add ups to everything. A chandelier above is giving a touch of elegance to the whole greenhouse architecture.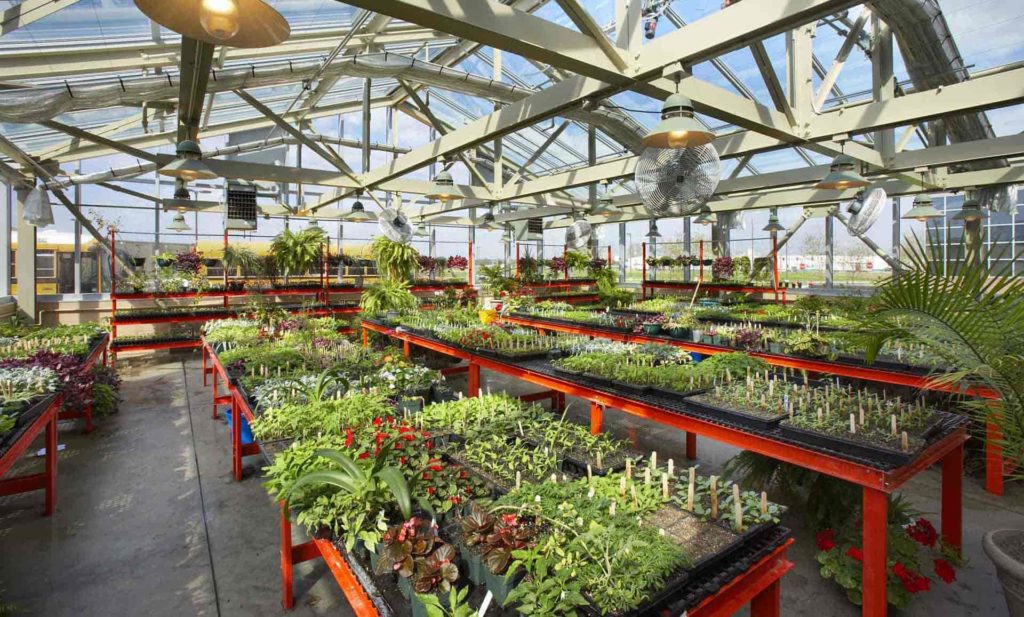 source: vpsarch.com
Private outdoor courtyard with comfortable lounge, over-sized double pivoting doors, blurs indoor-outdoor boundaries, comfortable furnishings with a dual-sided fireplace completes a proper greenhouse conservatory home setup with enormous plants emitting fresh air. Even to mount greenhouse shelving on the top bars for the tall plants to grow will be a good idea.
In conclusion, houses with greenhouse interior take up a lot of individual's time and effort. This will make the individual flexible enough to control the gardening he wants. Having greenhouse interiors will be true scope to showcase the creativity and knowledge of the designer.
Greenhouse interior designs do come up with many plus points, like evolve the concept to grow on own. With this, the individual can be tension free about adulterated food items and can eat organic food. Greenhouse architecture gives a classic and vintage look to the house. One can use the greenhouse room as their hobby room. With all the greenness and freshness, one will supposedly get struck with creativity and positivity.