While the demand for the bulletproof type of glass is increasing, so does misinformation around its abilities. This glass technology might be popular amongst commercial enterprises and military equipment. However, very few people truly know how it works. In fact, the bulletproof industry evolved from a series of accidental discoveries to great success within government agencies and high-end businesses. So let's explore the specifics of this revolutionary invention and how it works at The Architecture Designs. Here's the knowledge you need to know about bulletproof glass.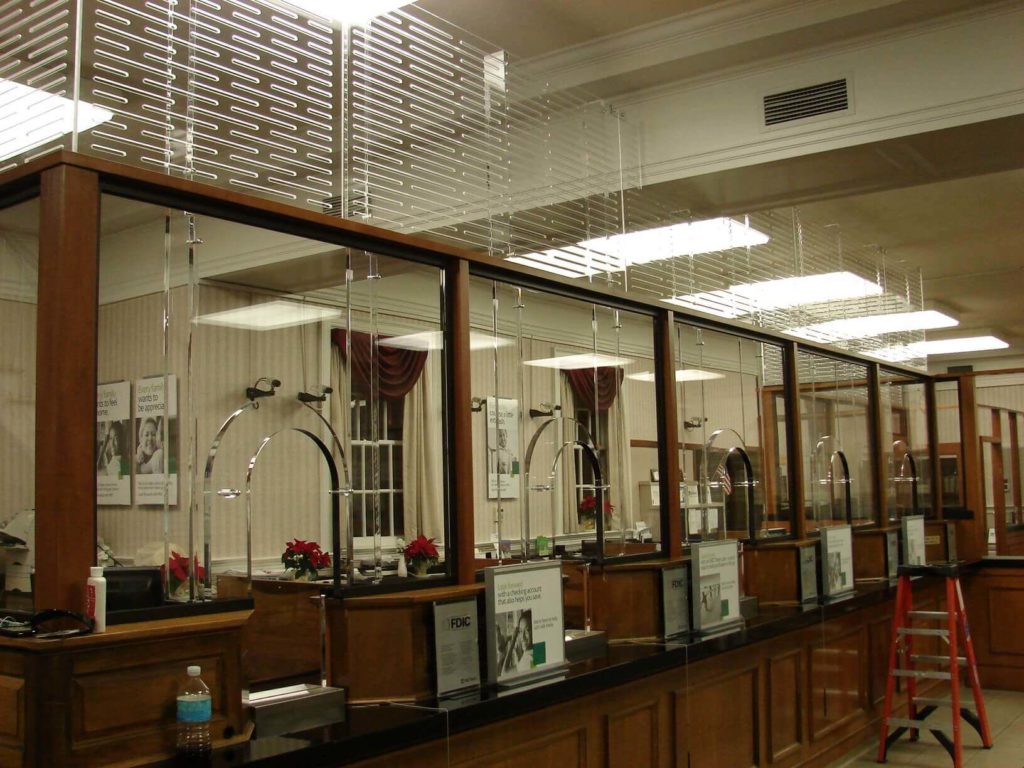 source: tssbullateproof.com
Modern science discovery based on the required level of security
Who invented bulletproof glass?
Bulletproof or bullet-resistant glass first came to existence as an accidental modern scientific discovery. In 1903, French Chemist Edouard Benedictus got the idea of laminated glass while working in his lab. He dropped the beaker he was working with, which was coated in plastic nitrate. When the beaker fell to the ground, it cracked. But, it did not break into pieces and more or less kept its shape. From this accident emerged the concept of safety glass.
He went on to patent the invention, or discovery more like it, in France in 1909. Then in 1914, he successfully got the patent for laminated safety glass in the US as well. In the following years, this discovery went on to revolutionize safety measures and conceptual precautions in all industries.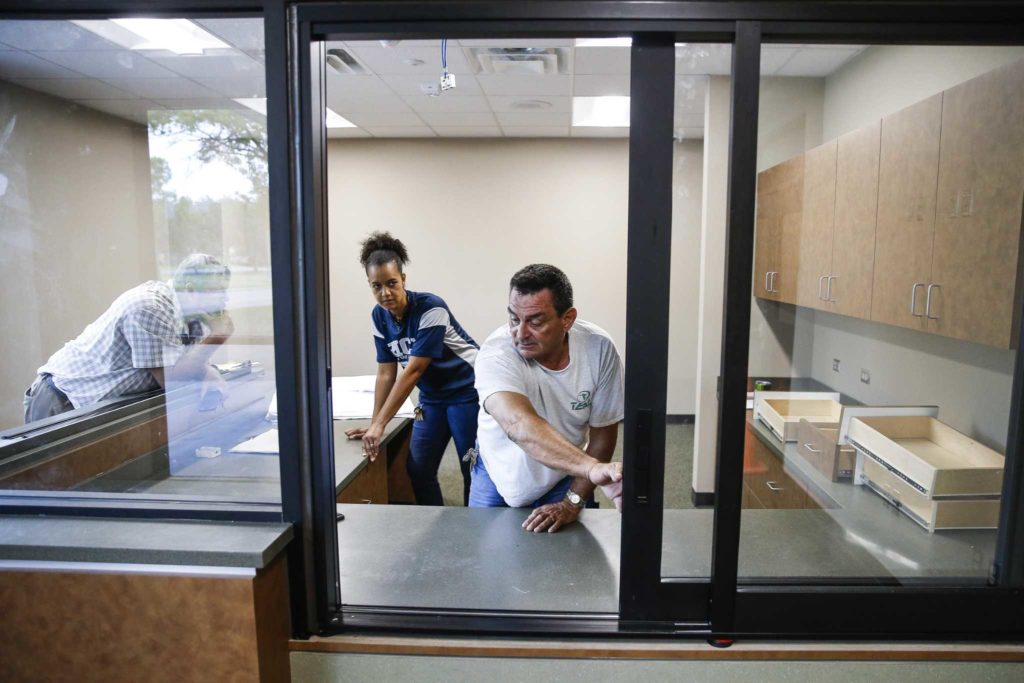 source: hdnux.com
Where is bulletproof glass used?
Most notably, the integration of laminated safety glass into military-grade gear. During World War I, this glass was implemented into gas masks to protect the eye area. Come World War II, technological developments will allow laminated safety glass to be used against ballistic threats. Then as glass technology advanced, the bullet-resistant glass industry saw a soaring spike.
For instance, manufacturers promoted the use of it in windshields and windows of military vehicles. Other departments followed. They started using safety glass in government agencies and buildings such as The White House. In the same way, business ventures like banks and casinos found interest in using this type of glass to ensure their employees' safety.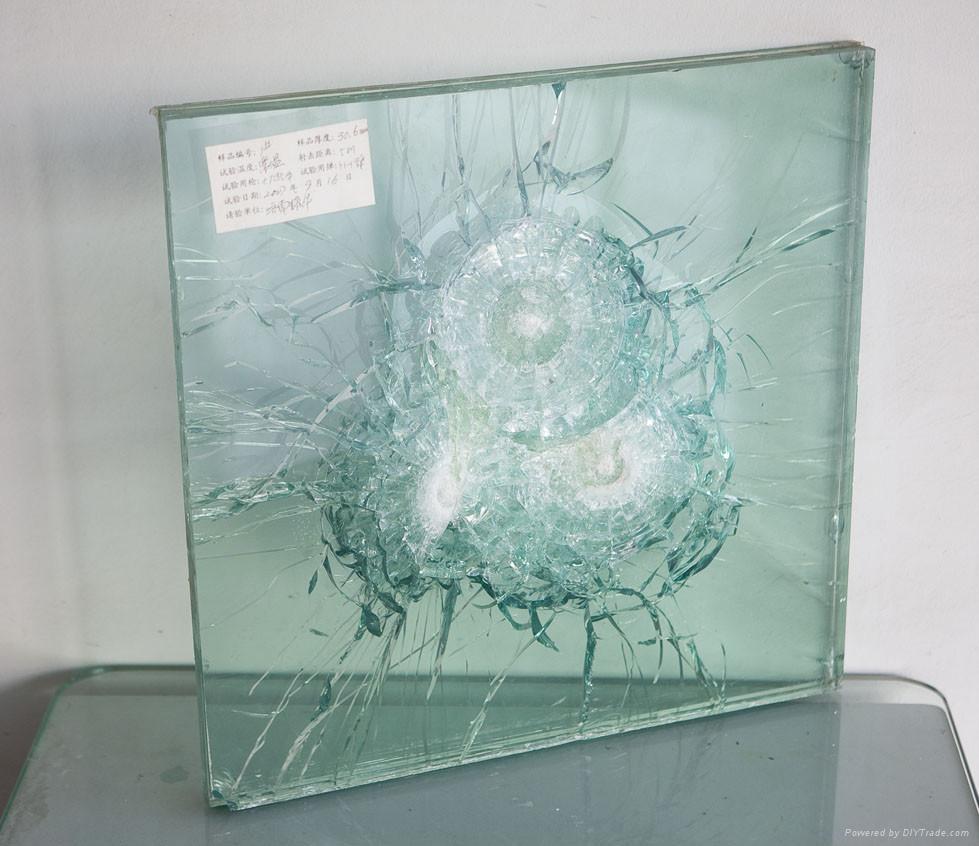 source: diytrade.com
Types and designs of bullet-resistant glass
How does bulletproof glass work?
First, the reason why ordinary glass doesn't do much in stopping a bullet is the way it's built. At any rate, a simple piece of glass will not absorb the energy of a bullet, and it can't bend either. So what happens is the bullet will shatter the glass and pass through with practically no loss of momentum. On the other hand, bullet-resistant glass has a completely different composition. In fact, it's usually made from a 'sandwich' of thick glass layers and other materials. Between each layer of glass lays a dense layer of various plastics.
The final layer consists of polycarbonate. This is a robust plastic that can also be a plastic film. So this final layer works to prevent the glass from breaking into shards and splintering off after impact. Hence, this 'glass sandwich' being called a laminate. And it can be as much as ten times stronger than regular glass.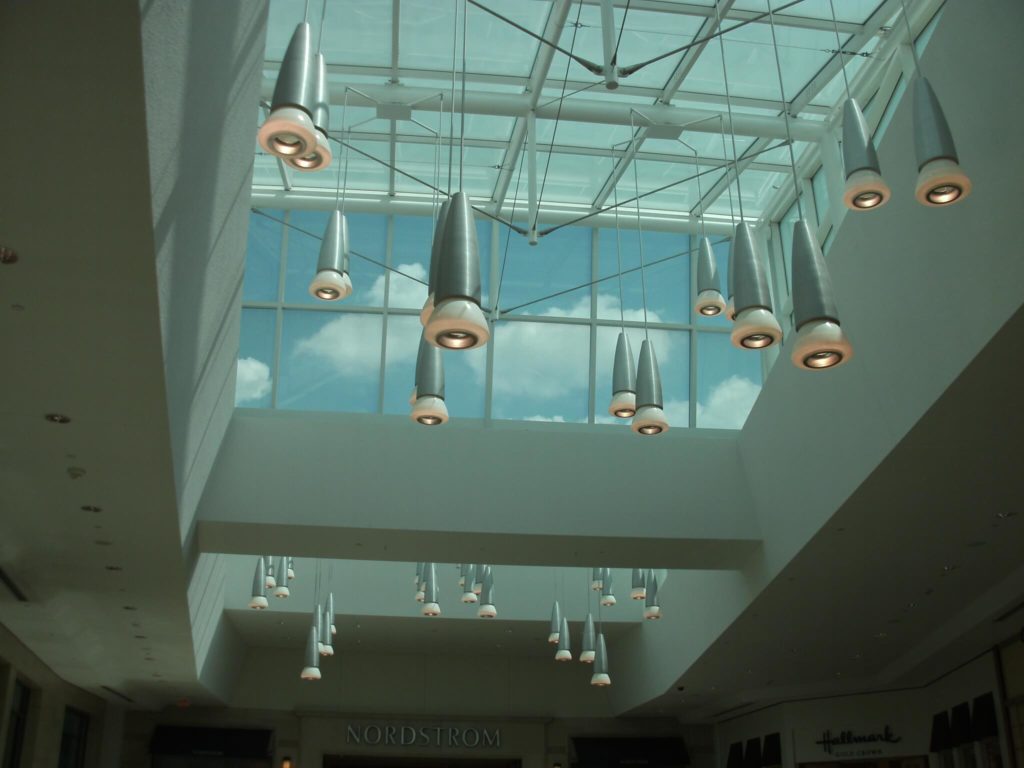 source: glasxperts.com
What are the different types and designs of bullet-resistant glass?
When it comes to anti-bullet glass, there is a variety of types and designs. And each one targeted for different purposes and varying degrees of security. But the most common types sold today fall under 5 categories.
Traditional laminated glass
This is the original bullet-resistant glass. So its composition relies on multiple layers of glass and resin, much like a stack of windshields put together. This type tends to require very thick panes of glass, it's also characterized by a greenish tint. It might not be as practical compared to new technology in repelling bullets. But it's still a viable option for general protection.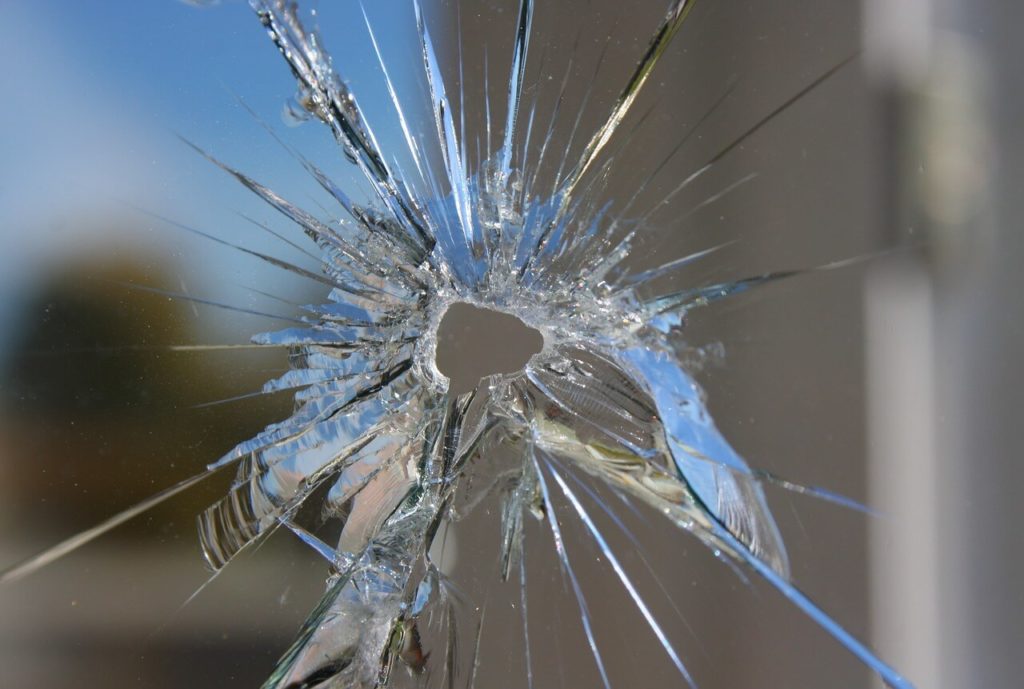 source: campbellwindowfilm.com
Insulated ballistic glass
Now, this type is part of the new generation of bullet-resistant glass. Insulated ballistic glass is a popular choice for schools, houses of worship, as well as community centers. The glass is usually 1 to 1.125-inch thick. Yet it can withstand both forced entry and UL level 1 bullet threats.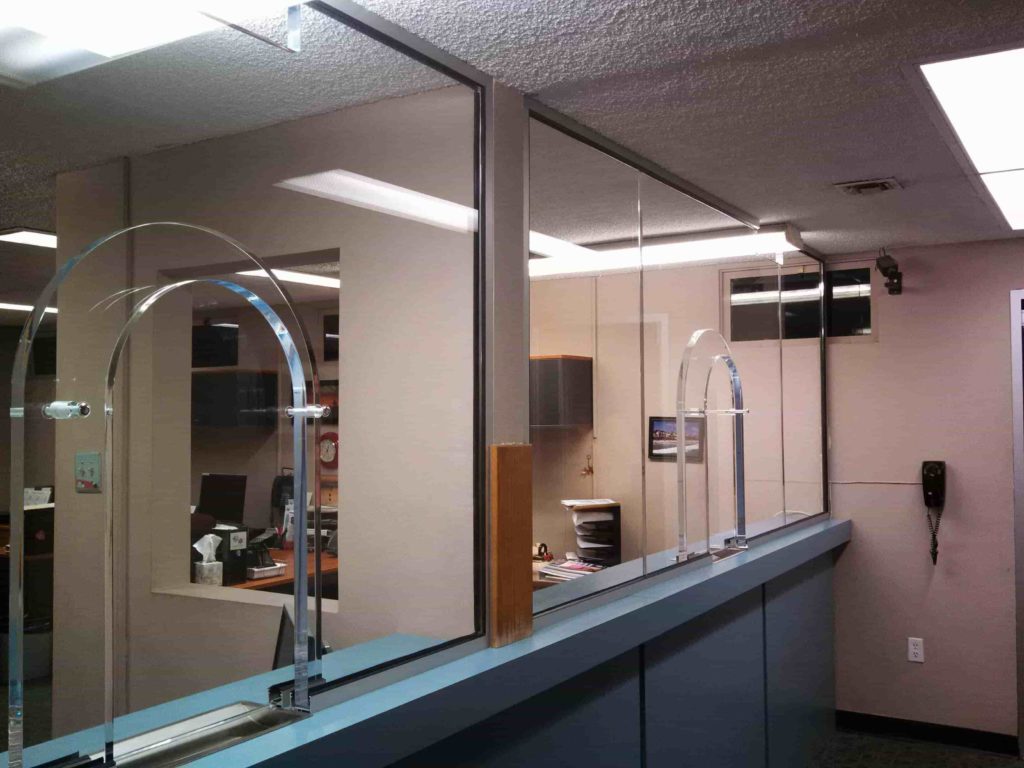 source: pinterest.com
Monolithic acrylic
This is the most common anti-bullet glass in the market. Made from solid glass, it typically comes in 1 ¼  to 1 ⅜ inch. Bullet-resistant systems that use acrylic can be UL rated level 1 to level 2. In order to elevate them to level 3, manufacturers use 1-inch acrylic glass sandwiched into two sheets of polycarbonate. This is also known as laminated polycarbonate acrylic glass or LP acrylic glass.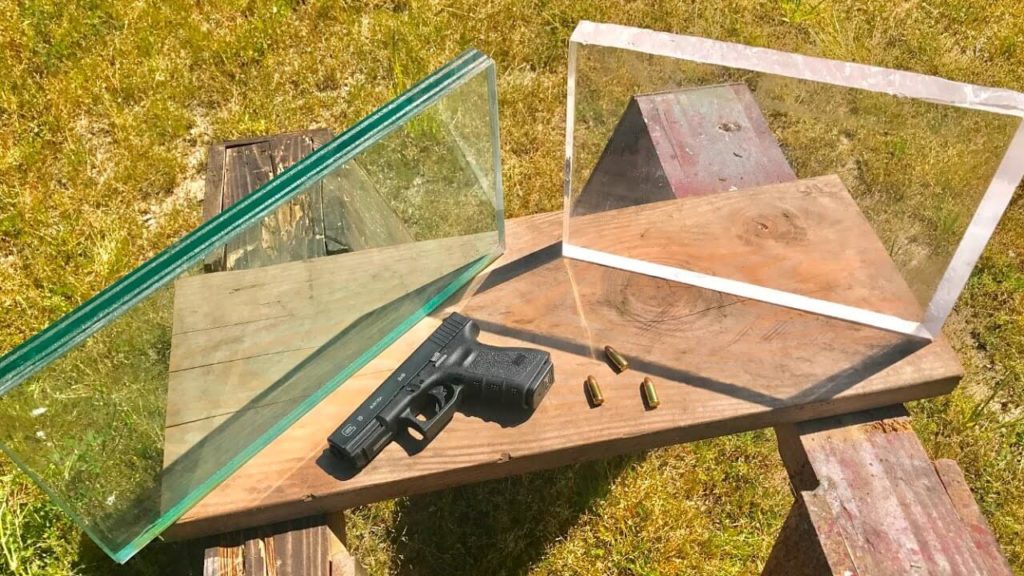 source: youtube.com
Polycarbonate
Polycarbonate is soft compared to acrylic. When used on its own, it's combined into many layers to make it bulletproof. However, it only allows 80% of light through, which makes the interior a bit gloomy and dark. Moreover, polycarbonate can offer level 1 security at just 0.75-inch thickness, level 2 at 1-inch, and level 3 at 1.25.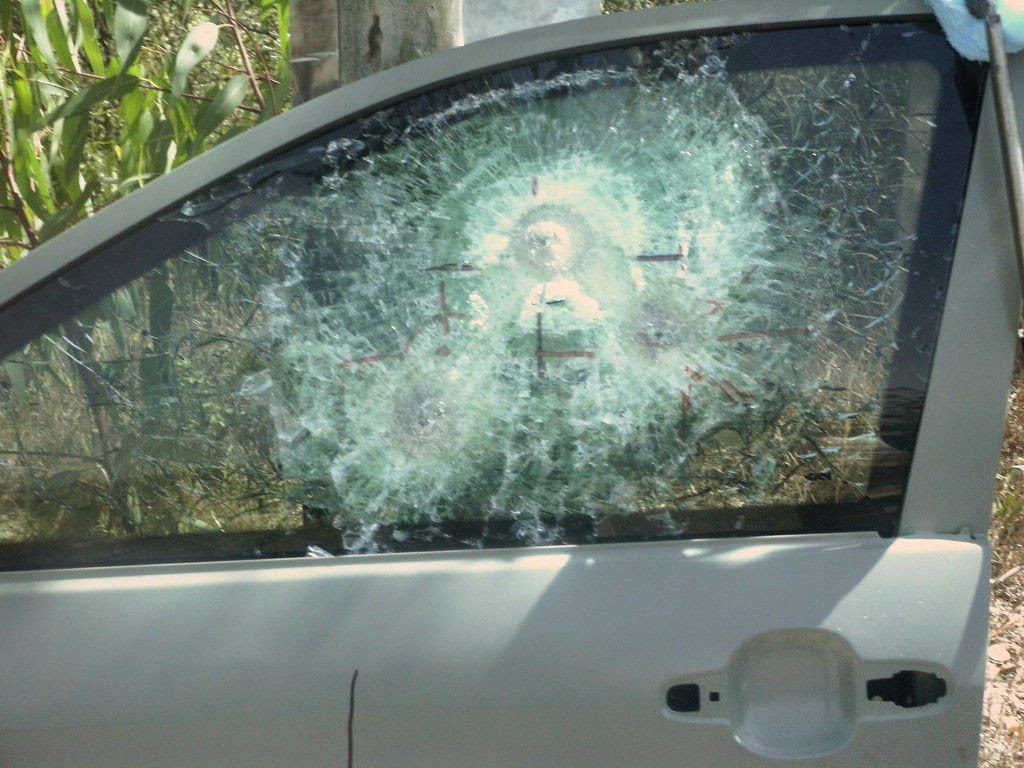 source: pinterest.com
Glass-clad polycarbonate
So this one is the high-tech version of the traditional laminated glass. Mainly because it provides high-security levels at very low thickness. In fact, it has a high performance since it can be layered up to offer a variety of bullet-resistant and forced entry protection ratings. And this ranges from level 1 up to level 8. 
Know about different security levels and respective bulletproof glass
Standard UL Protection Level Ratings
| | | | | |
| --- | --- | --- | --- | --- |
| Rating | Ammunition | Weight (in grains) | Velocity (min to max feet/second) | Number of shots |
| Level 1 | 9mm | 124 | 1175-1293 | 3 |
| Level 2 | .375 Magnum | 158 | 1250-1375 | 3 |
| Level 3 | .44 Magnum | 240 | 1350-1485 | 3 |
| Level 4 | .30 caliber rifle | 180 | 2540-2794 | 1 |
| Level 5 | 7.62 mm rifle military ball | 150 | 2750-3025 | 1 |
| Level 6 | 9mm | 124 | 1400-1540 | 5 |
| Level 7 | 5.56 mm rifle military ball | 55 | 3080-3388 | 5 |
| Level 8 | 7.62 mm rifle military ball | 150 | 2750-3025 | 5 |
How much does it cost to install?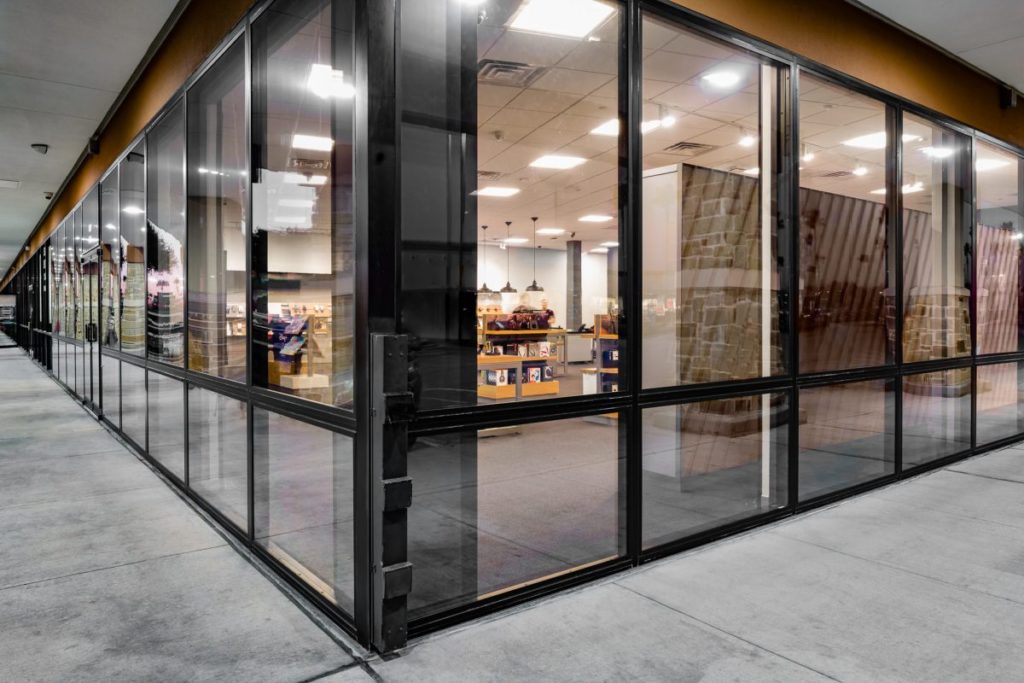 source: defenselite.com
There is no simple answer to this question. However, you can expect the bullet-resistant glass to cost anywhere from three to ten times more than regular glass. Since it comes in all kinds of sizes, thicknesses, and materials, the price depends on those aspects. However, if you were to order our bulletproof glass at Fab Glass and Mirror, we can give you an estimate. For example, a bulletproof clear glass 5"x8" rectangle of 1 3/16" will cost you around $625. If you go thicker, that is 1 ½", the price goes up to around $732, and so on.