For those who have always loved food and cooking, the kitchen is liked a sacred place for them. Those who love cooking for others have always try to keep their kitchen as beautiful as their food. The first step of having a beautiful kitchen is that it should be well spacious and airy so that moisture doesn't make everything go damp. The second and one of the important aspects of having a good kitchen is the appropriate amount of lighting in the kitchen. Also, there is a certain section of humans where they like to decorate and try to upgrade their interior of the kitchen from time to time. So the TAD project has come up with some brilliant ideas related to the lighting kitchen cabinet. Inculcate some of the ideas in your kitchen to make it look amazing like never before.
In-Cabinet Lighting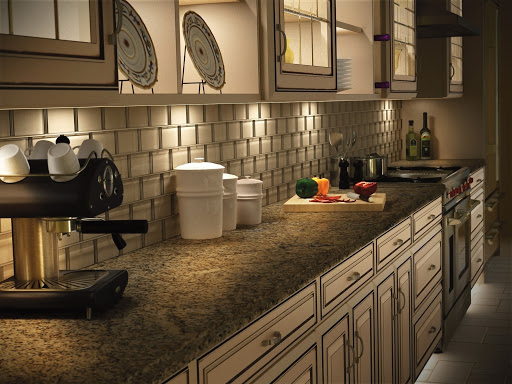 source: legendaustin.com
We all have several ideas related to different kinds of kitchen cabinet like this one as well. We all know that we need many cabinets in our kitchen just to make sure that every section of spices and important stuff gets its perfect place. So this idea encourages that need of several cabinets because this idea of lighting is in-cabinet lighting where the lighting is fixed just below those.
Illuminate the Open Shelves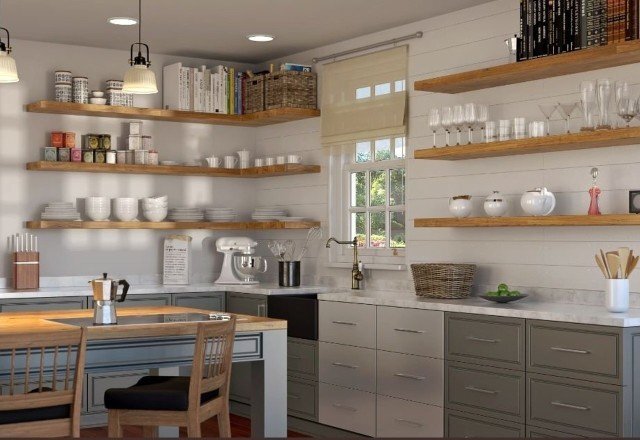 source: sheppardbrackets.com
One of the favorite kinds of interior related to kitchen decoration is open shelves. Open shelves are no lesser than kitchen cabinets which usually every kitchen interior has. So the main advantage of any open kitchen shelves is that you don't get confused while putting out the spices. You can see all-clear from your first sight only. So in this kind of kitchen interior, you can light things up by incorporating light underneath the open shelves.
Above-Cabinet Lighting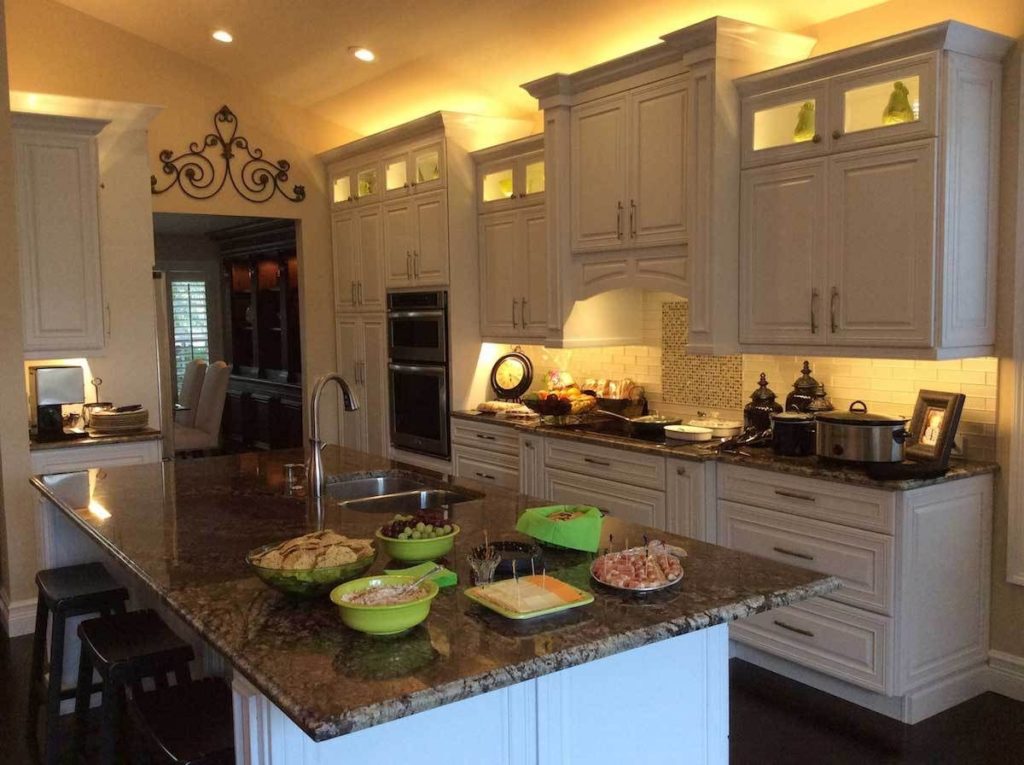 source: pinterest.com
Unlike any other lighting option, it is a bit new idea and breaks all stereotypes about the lighting. You can include this idea in any kind of kitchen cabinet or open shelve kitchen as well. The main idea behind this design is putting the lights just above a cabinet so that the walls look eliminating. Also to brighten up the whole room, you can incorporate ceiling Led lights as well.
Introduce Down-Lighting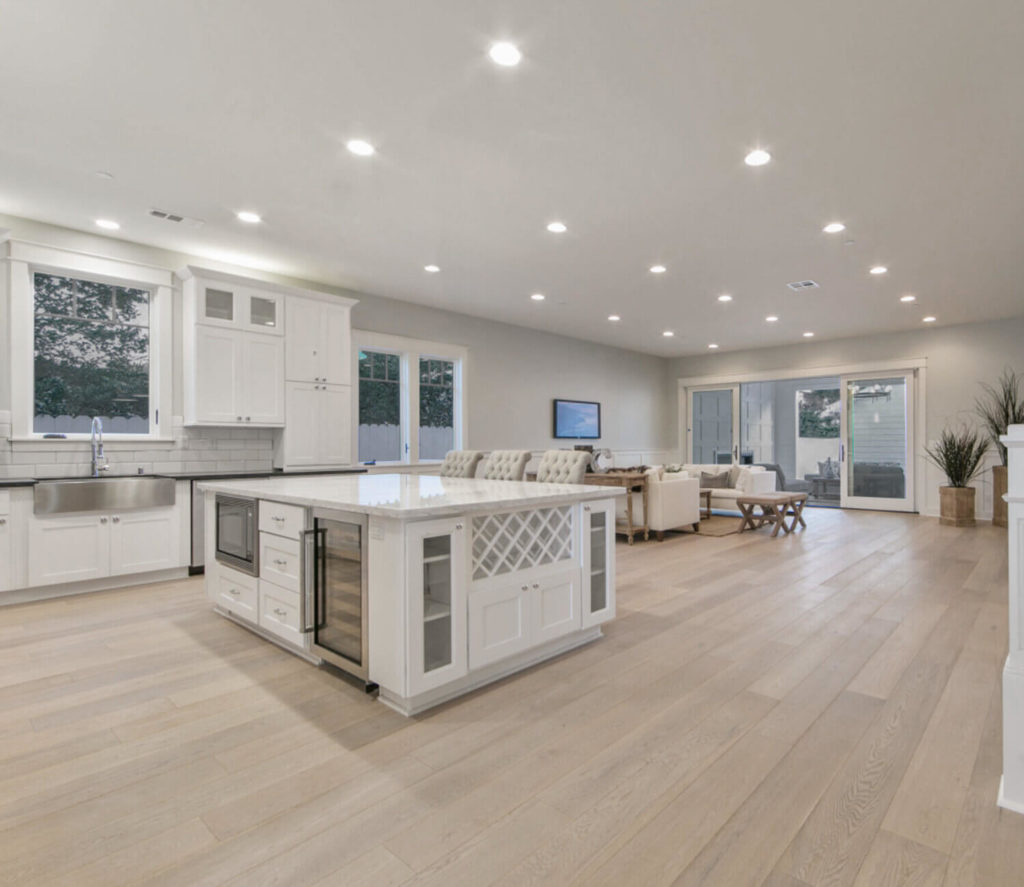 source: wayfair.com
The first idea of modern Kitchen cabinet design where you can use modern lighting is described here. So this whole theme is white which means you can have your center placed kitchen cabinet in white color. It is that kind of kitchen where you can include a small living room as well. this would be perfect for those who love to talk while cooking or for those who love to see their partner cook for them. Include some vase with green indoor plants. And when it comes to the lighting section then construct the whole ceiling with round led light parallel to each other in three rows. Because of such a huge amount of lighting, it looks way vibrant and brightens up.
In-drawer Lighting
source: youtube.com
There are some important drawers in which we keep our cutleries and we are in a hurry we don't find them at the correct time. The main reason we don't find them at the correct time is the lack of lights inside the drawers. So this idea helps us to have a brief knowledge about in-drawer small Led lighting which will not only make the kitchen look lavish but also it will illuminate the drawers by many folds.
Under-Cabinet Lighting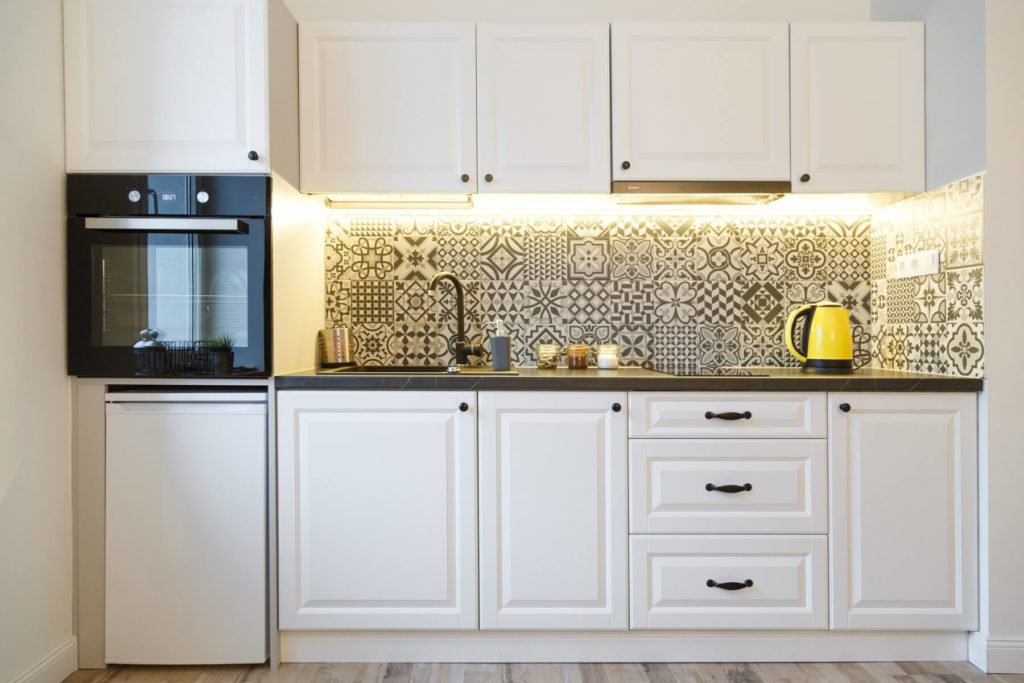 source: timkyleelectric.com
This idea gives you additional knowledge about incorporating LEDs in the kitchen cabinet, it won't be wrong if we say under the kitchen cabinet. Just go for some beautiful embroidered designs for the walls. The lights will make them blossom much more. this will attract everybody's eye whosoever is visiting your home. So you can have many ideas afterward this under cabinet lighting design because you can incorporate this idea into nearly every kitchen interior. This would look great if the shelves are painted white or even brown will make it look beautiful.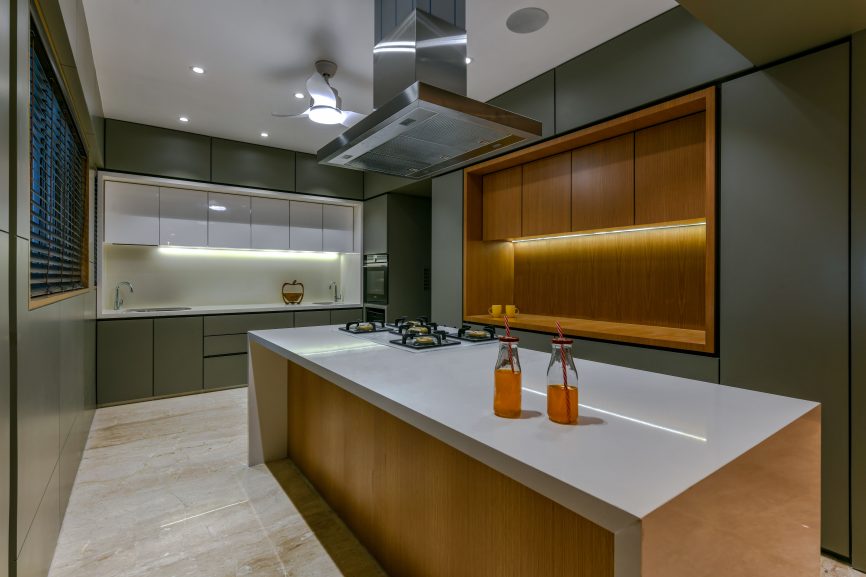 source: architecturaldigest.in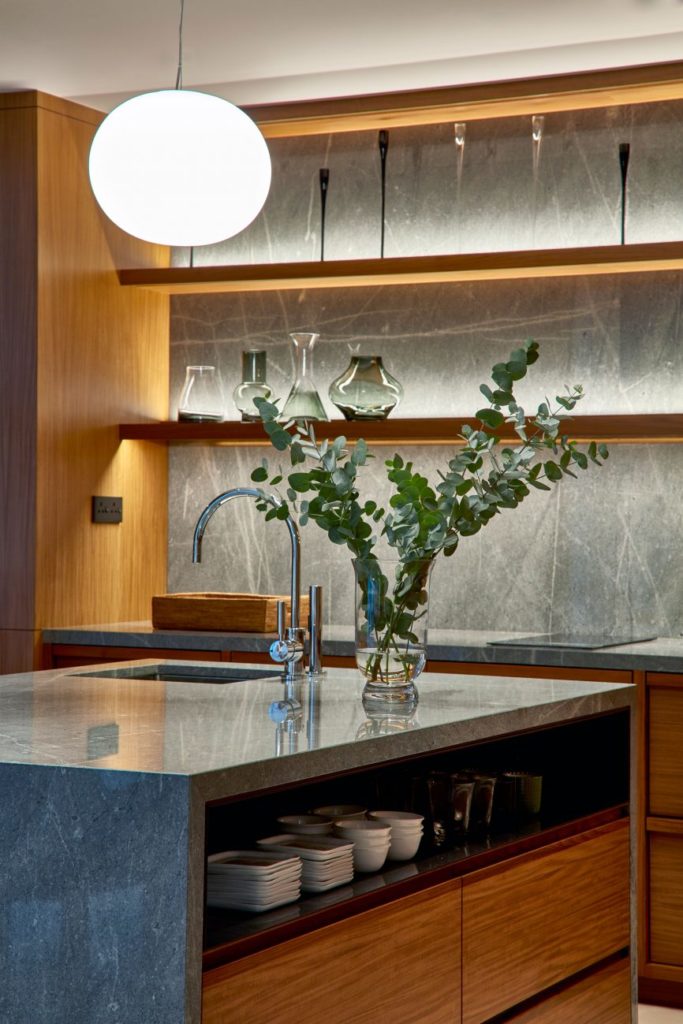 source: pinterest.com