The terrace is the most favourite place in the house for many. The open space, the privacy, and the view of the skyline from the top attracts all. So it is equally important that you design your terrace with great modern designs. In this article, we talk about some of the splendid terrace design ideas that you can try all by yourself.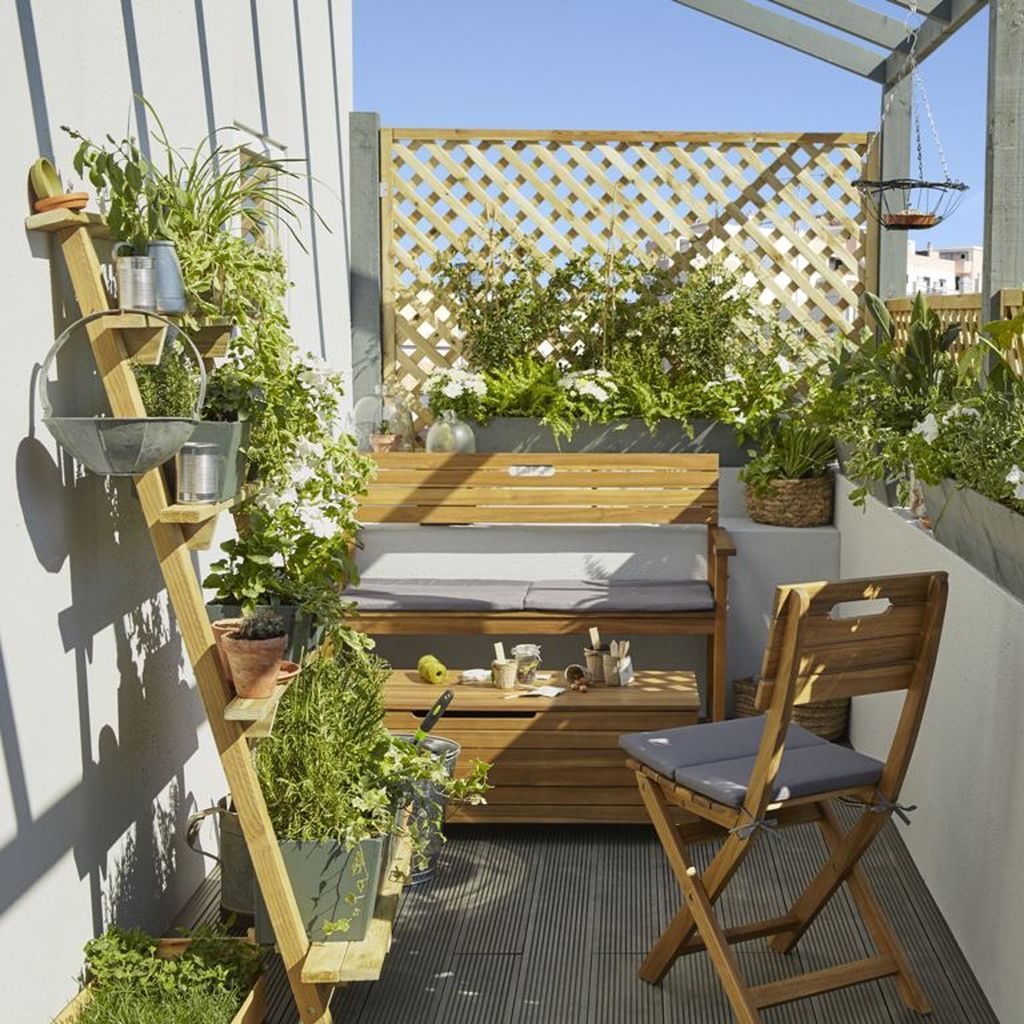 source: pinterest.com
If you are a gardening enthusiast and do not have large space in and around your house, then this design is perhaps handpicked only for you. You can take a small portion of your terrace, and plant some saplings on small earthen pots. The plants will get enough water and sunlight, and you can visit any time of the day for watering them. This way, you can make a rooftop garden and fulfill your wish.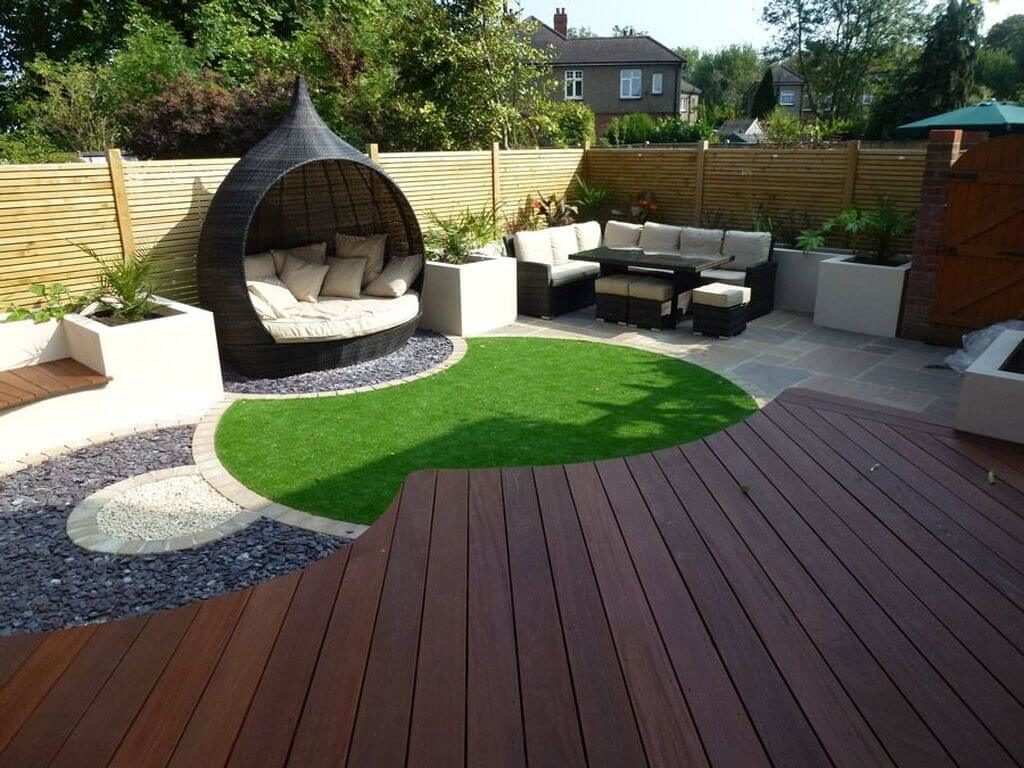 source: coodecor.com
This is one of the modern terrace designs which shows the utilization of space. You can decorate your roof like this and make it an abode for comfort and relaxation for yourself. You can guard the walls with natural options like these bamboo made screens and add some couches with soft pillows. You will definitely have a good time with your loved ones on your terrace.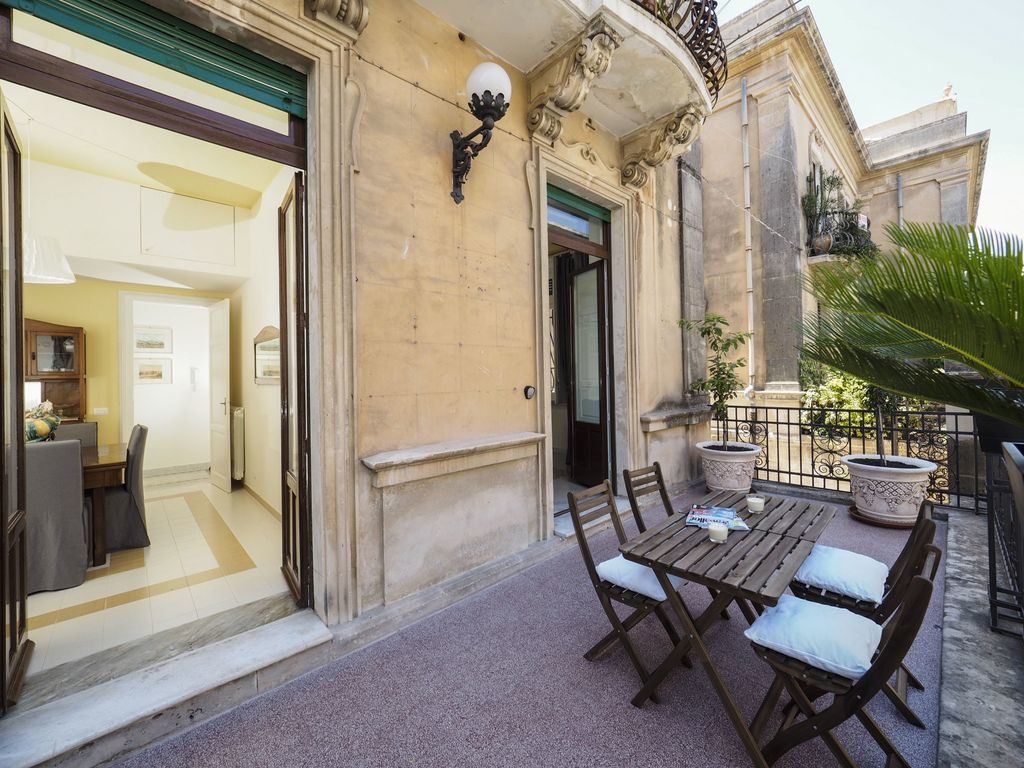 source: vrbo.com
If you have a Victorian designed house, then this terrace design may help you. As you can see, the terrace is complete with a wooden table and chairs with plants by the side. This makes it ideal for a party set up. You can also fix a lamp so that you can visit the terrace in the evenings as well. This terrace interior design has a modern approach along with a traditional touch.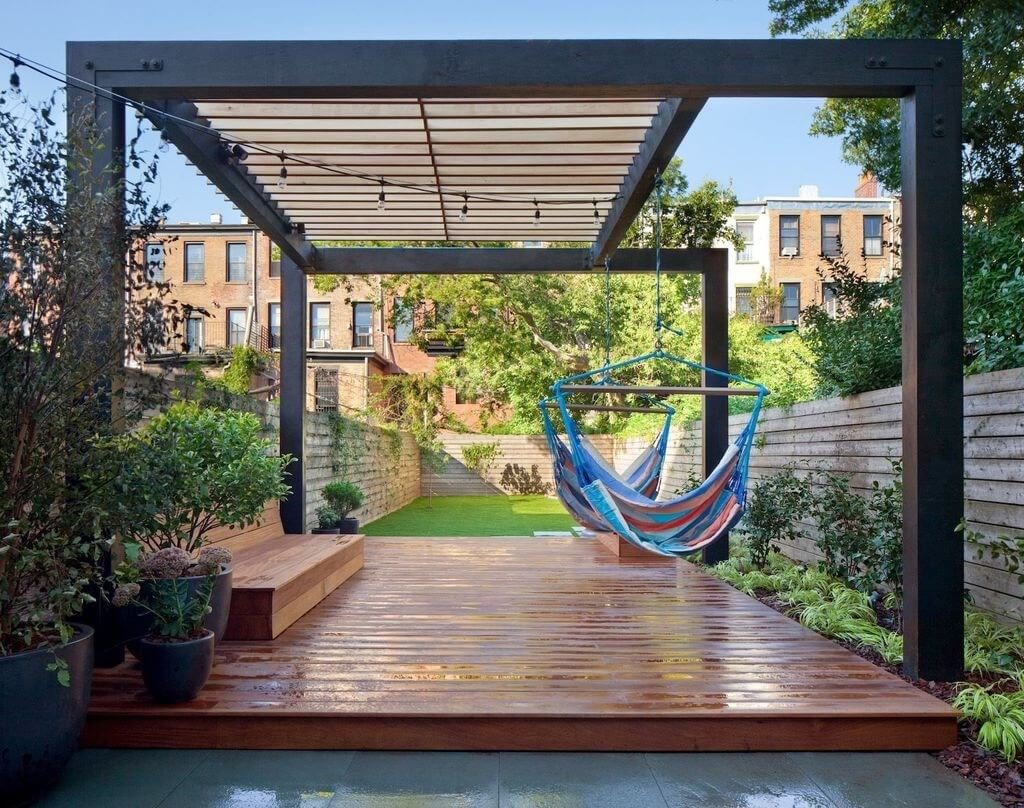 source: hometechforo.com
This modern terrace design can be made in apartments with modern designs. Along with a vertical garden, the terrace is shaded by a wooden frame for restriction of direct sunlight and has some hammocks for relaxation. The base of this frame is also made up of wood. This is a low-cost option for designing a terrace along with a garden. This can be also set up if you are planning to install a rooftop swimming pool.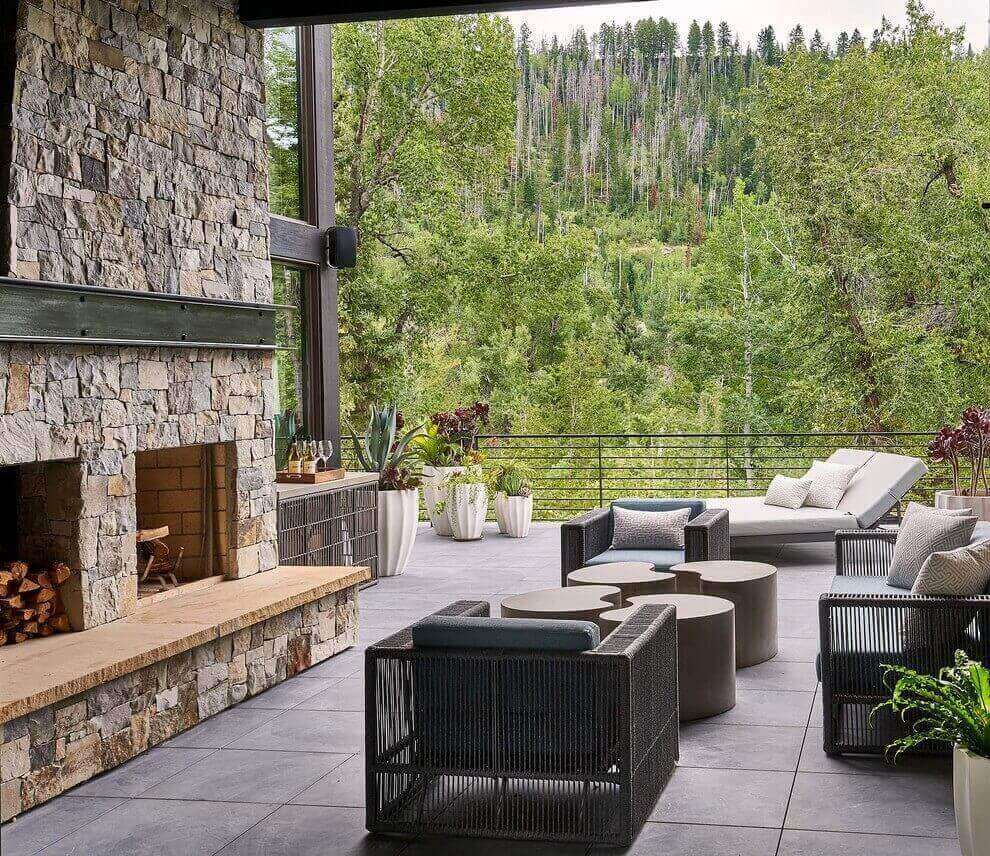 source: architectureartdesigns.com
The next design is for those who love splendid views from home. As you can see, this splendid terrace design idea is done beside a hilly landscape, and is complete with some comfortable furniture like a sofa, some couch and a side table. Provision for a chimney is also present here, so this can be visited during wintry nights as well. If you want additional decoration, you can place some flowering plants and ferns also.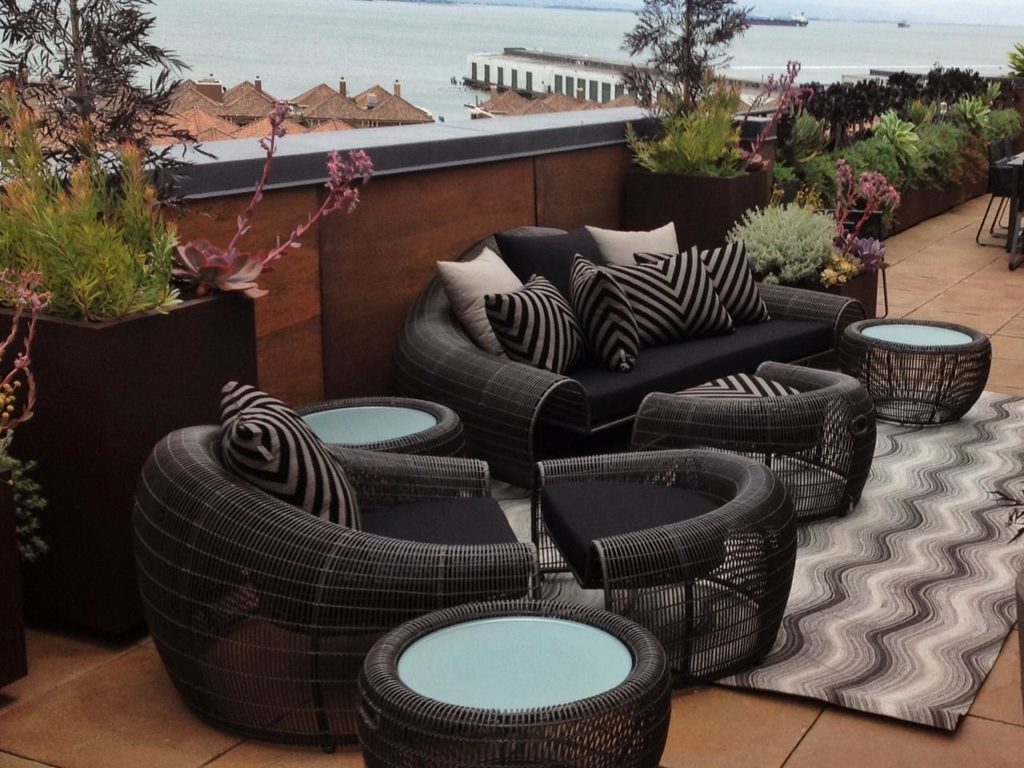 source: cabotcondo.com
This terrace design is also a replication of the above one, but this can primarily be done on the roof of a seaside building. As you can see, the terrace is designed as a place for comfort for the inhabitants of the house with some couches, a sofa and some center tables and side tables. Like the above design, here also you will find some flowering plants by the side of the terrace.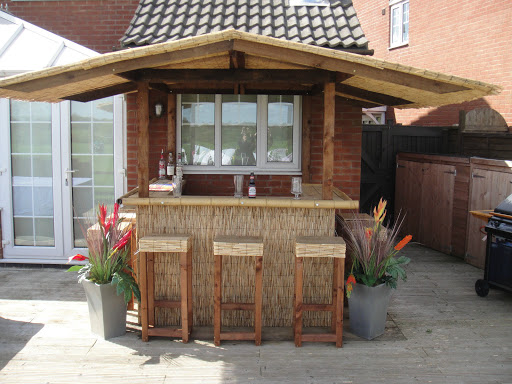 source: dhoumm.co
This terrace design can be done if you are an enthusiast of food and drink and total merriment. You can install a bar like construction at one side of the terrace with some seating arrangements for the guests and make your own cocktail. The guests and friends will have a great time having a rooftop party along with great views.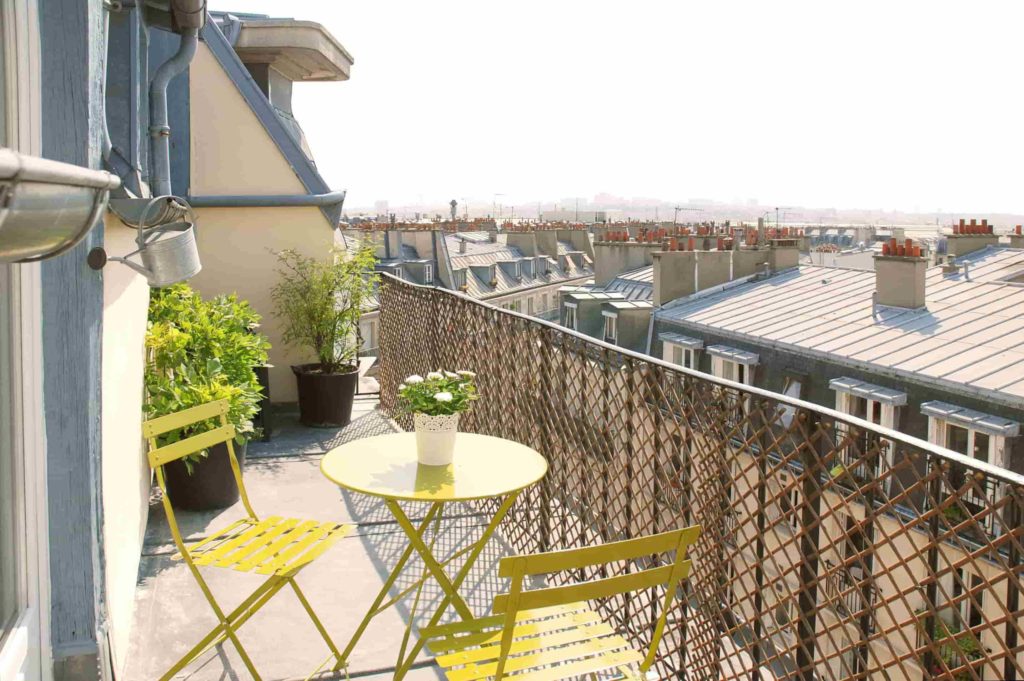 source: muscache.com
If you terrace is not that much spacious, then you can apply this modern terrace design. The shape of the terrace is rectangular and there is space for a railing, some plants and some chairs as well. If you want, you can also make this a place for hangout with your friends and loved ones to spend some quality time and enjoy good food and drink. This will cost very low but will look very beautiful.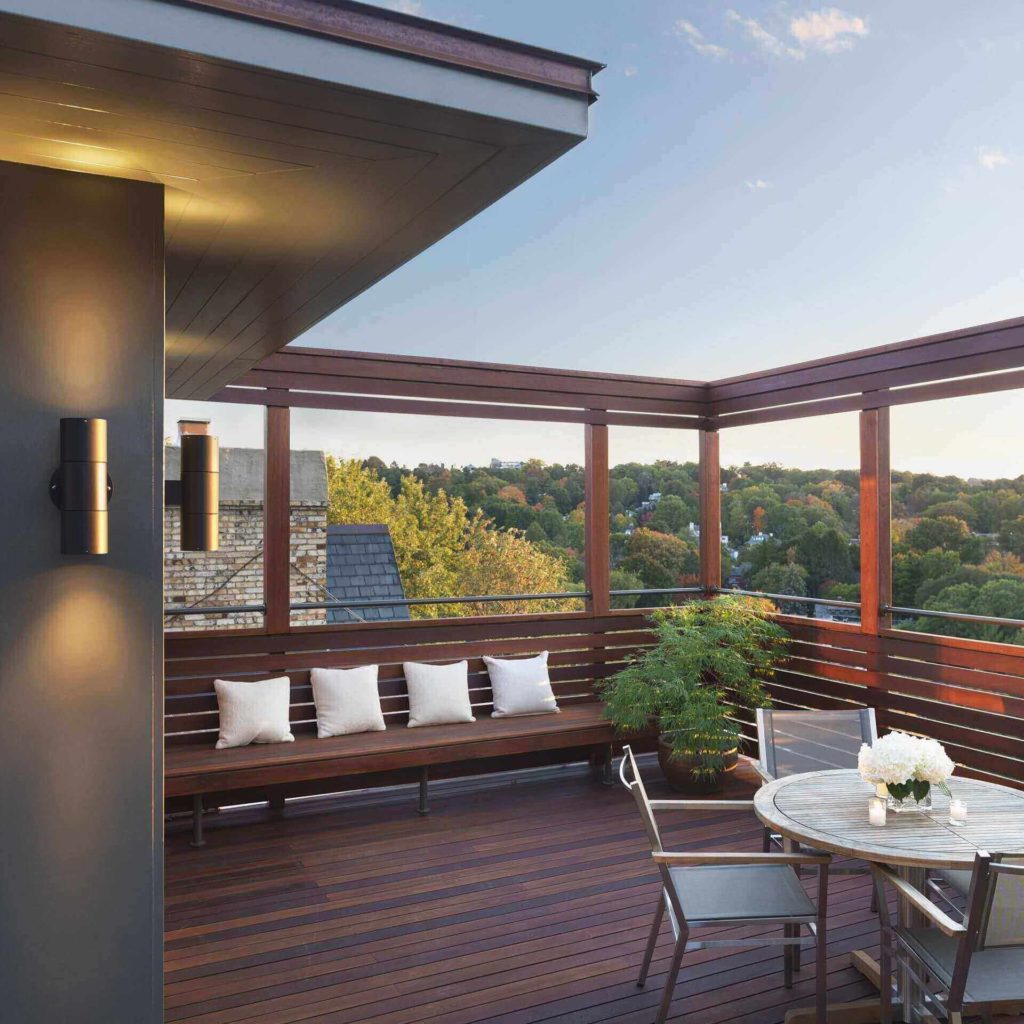 source: pinterest.com
This is another splendid terrace design that has a modern approach. You can decorate your terrace with wooden frames as shown here and make seats beside the boundary wall. You can also install some lights and tables and chairs for having food or drinks. This is a very spacious and a bit costly affair as well, but with the outstanding views from the top you will feel great.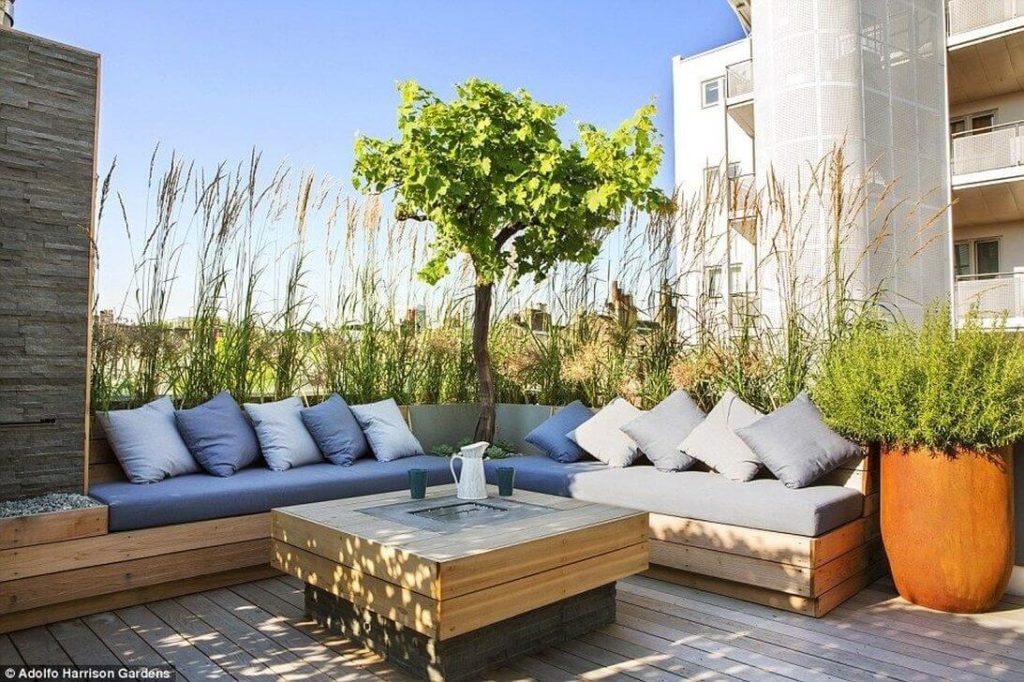 source: coodecor.com
source: warwickhotels.com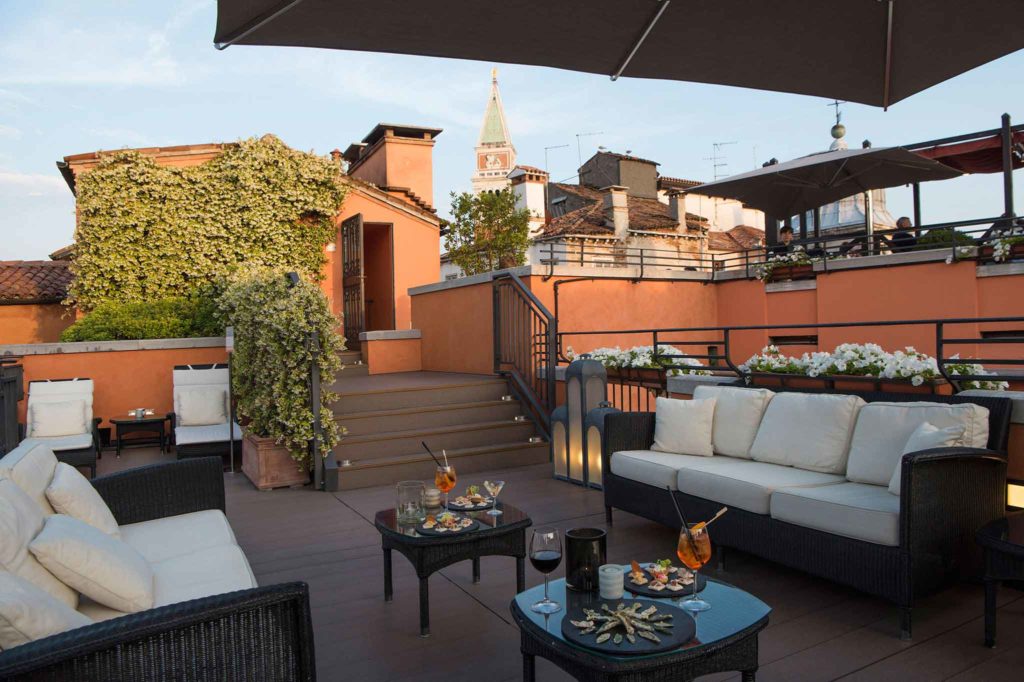 source: starhotelscollezione.com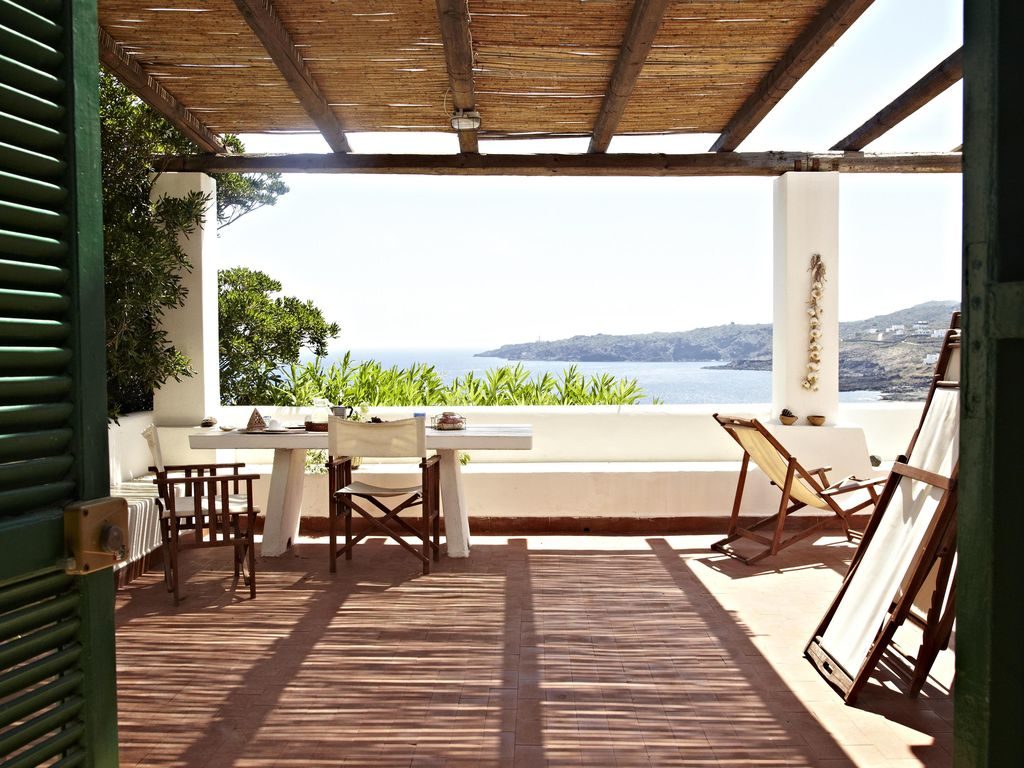 source: homeaway.com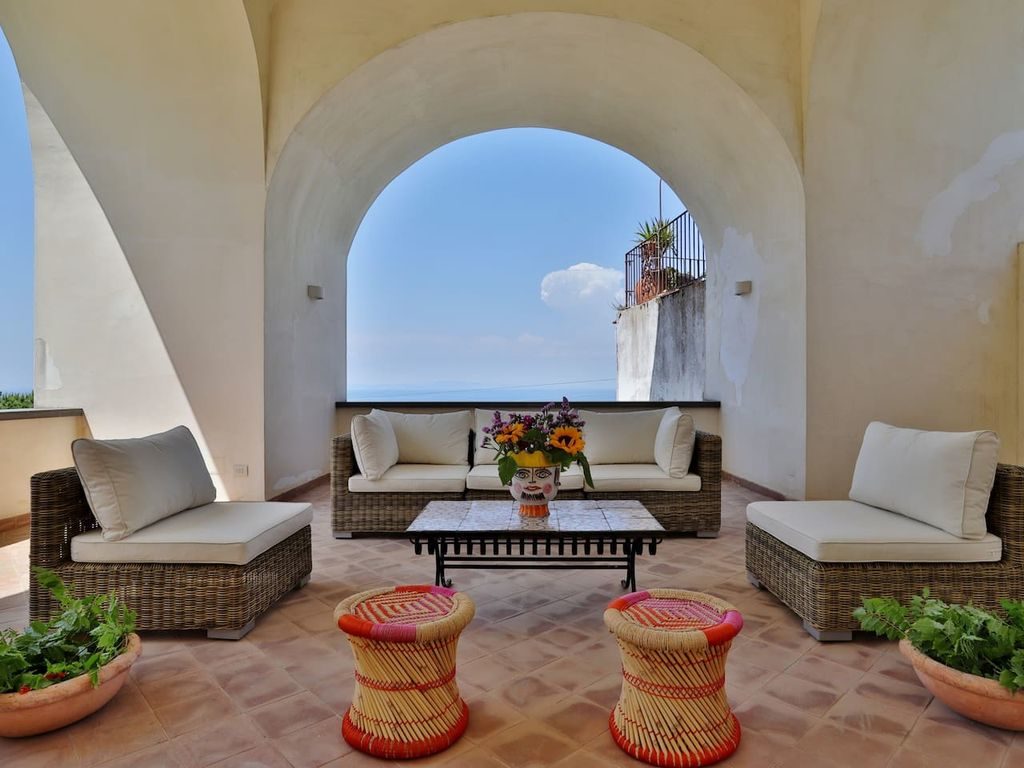 source: homeaway.com
source: ddcnyc.com
source: homeaway.com