Without a doubt, the internet keeps on changing consumers' behavior. Selling these days is not how it used to be a few years back. Today, many potential home buyers rely on the internet to find a new home. Due to this, photos and videos play a significant role in marketing. Nowadays, people use videos to get the information they require to make sound decisions. So, does video help real estate agents sell a property?
The Power of Videos in the Real Estate Business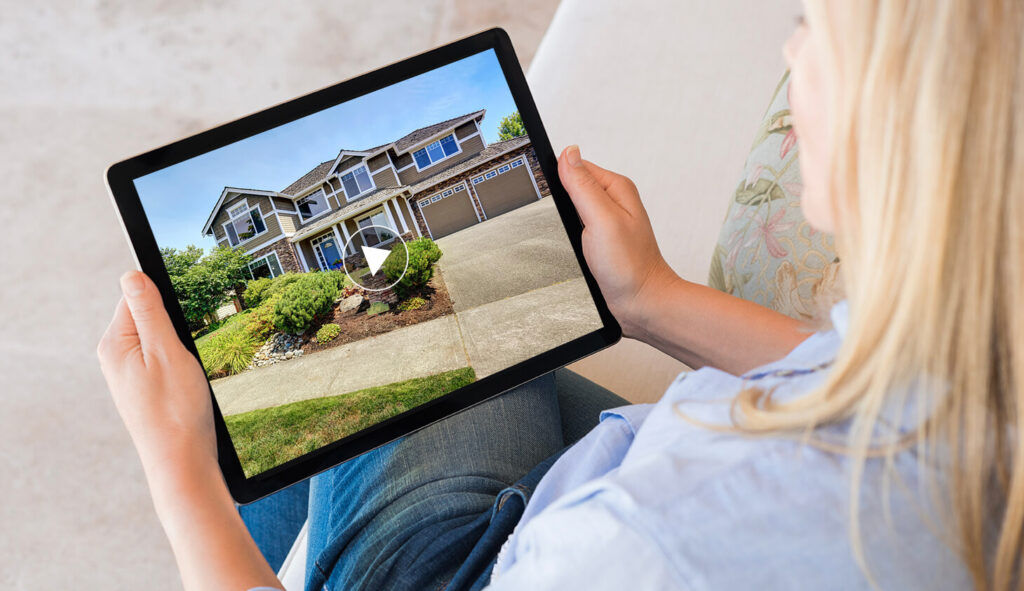 source: pinterest.com
If you own a real estate company, this might be the best moment to incorporate videos into your marketing strategy. Compared to blocks of text, videos are more exciting and realistic. Also, they can evoke emotions, which is difficult with text and images. As a result, they have become a crucial tool for growing real estate companies. However, you must ensure you provide quality videos to your clients. One way to do this is by hiring reliable real estate video marketing services to help edit your footage. Keep reading to learn how incorporating videos into marketing strategies can help your real estate company.
Increase Online Visibility
Are you selling various kinds of real estate property? Then quality videos can be a great way of increasing your online visibility in a competitive market. With so many contenders in real estate, taking advantage of videos to help you stand out and attract the attention of potential buyers is the way to go. You can create a video to showcase your listing in an appealing and realistic manner. Unlike text and photos, videos can make your agency more visible to many people. Why? You can easily add them to your social media platforms and website.
Highlight Property in a New Way
source: pinterest.com
As a business owner, you already know how a good picture helps sell a home. Research shows that properties with good images sell at least 32 percent faster. This fact means video marketing is the next logical step to make your listing even more attractive. However, few real estate businesses are using videos to showcase their business.
So what's stopping you from seizing this competitive advantage? You can use video for marketing your properties in two ways. The first way is to create a video tour of a single listing. The other option is to create a highlight reel of your preferred properties and use the video to attract clients. Both strategies will help you get quality leads even before doing an in-person house tour.
Helps Build Trust
Trust is critical when it comes to any business. It's the key to conversions and sales. Research shows that many customers trust video content when considering whether to purchase something. However, what works for a simple $50 blow dry you bought impulsively may not work on huge purchases. After all, more steps are involved in buying or selling a house.
Real Estate CRM Integration: To further enhance trust and streamline your client interactions, consider integrating a real estate CRM (Customer Relationship Management) system. This tool can help you keep track of client preferences, automate follow-ups, and provide personalized service, ultimately building stronger and more trusting client relationships.
People Like Videos More
source: pinterest.com
According to research, many customers like videos compared to other forms of content. One of the reasons is that it's easy to consume videos. They are quick and more convenient than reading a block of text. In addition, most social media platforms recommend video sharing than posting textual content. However, this doesn't mean you can just create videos for anybody.
To be successful, knowing your audience is critical. While creating your videos, target millennials since they represent a high percentage of property buyers. Plus, many have a strong preference for video content.
Videos Help Improve Search Engine Marketing
Nowadays, people are consuming video content more. Just visit your Facebook news feed, and you will notice that at least 80% of the content is in video format. Many real estate companies don't know that videos are essential in improving their discoverability across YouTube and Facebook. Developing videos targeting your local market can help you rank better.
For example, if you are selling properties in Puerto Rico, you don't have to create videos about Puerto Rico's real estate market. The reason being the top news platforms will cover such topics, making it hard to rank top. The best way to go about it is to create videos covering small areas and neighborhoods for overviews and market knowledge. This way, your videos will generate more local traffic from potential buyers looking to buy homes in a specific setting.
Conclusion
source: pinterest.com
As you can see, including videos in your real estate marketing strategies benefits your business greatly. However, you must identify your audiences and use high-quality videos to get the best out of them. So, ensure you create quality videos by hiring a reliable video editing service.