bAAn residence by anonym is a studio, which is based in Bangkok, Thailand. Their one of the amazing project is a new home for an extended family. It is located next to the family's old home and it is almost 5400 square foot.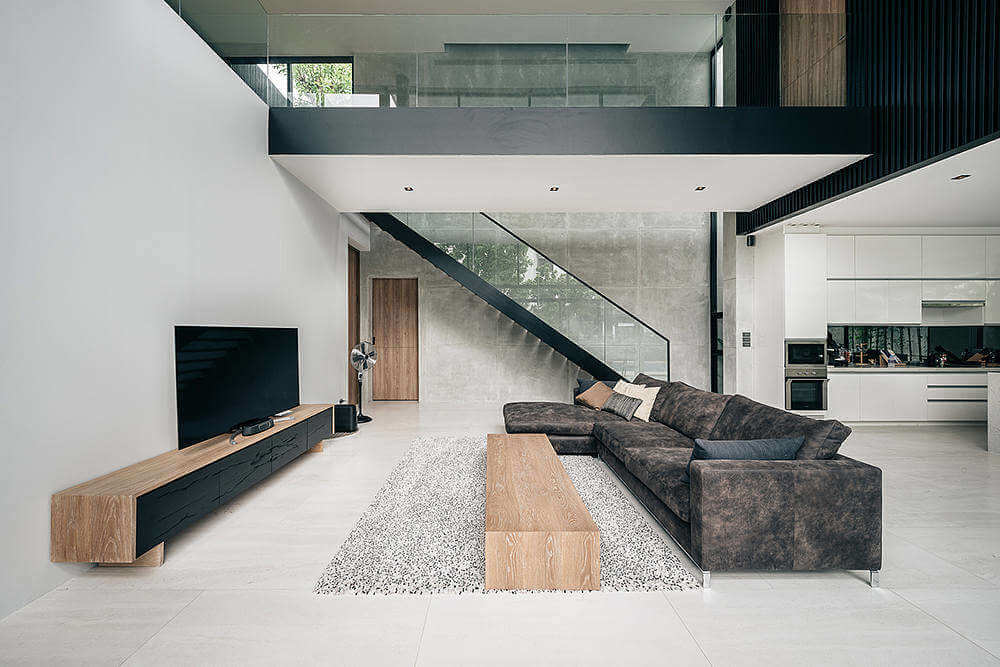 Source: homeadore.com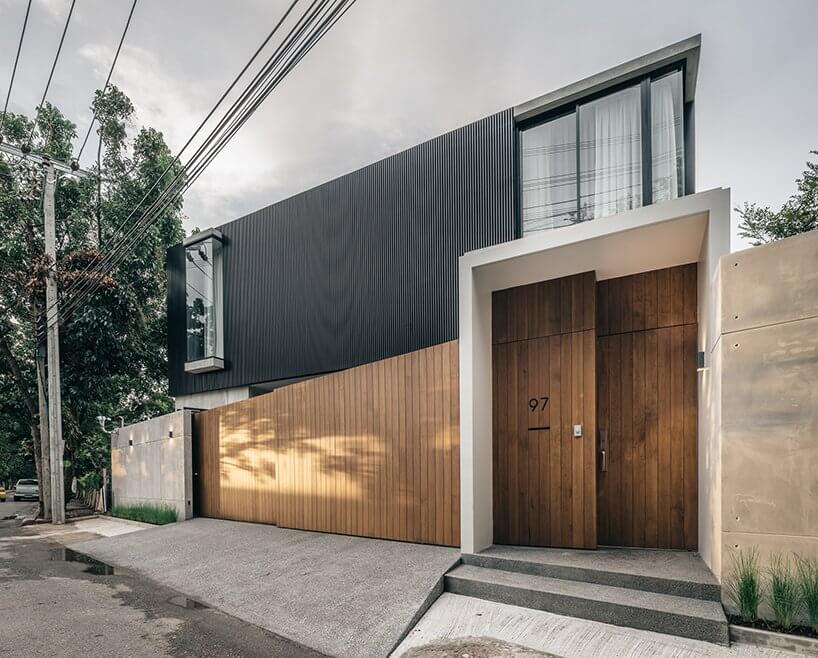 Source: designboom.com
Its design creatively combines concrete, wood, and metal materials in order to create a modern sculptural home. The two residences are separated by a swimming pool. This communal area connects to the visual divide between the two residences and at the same time contributes also. The new home was designed to allow for family interaction, with a bedroom. For maximum privacy, it is separated from the home.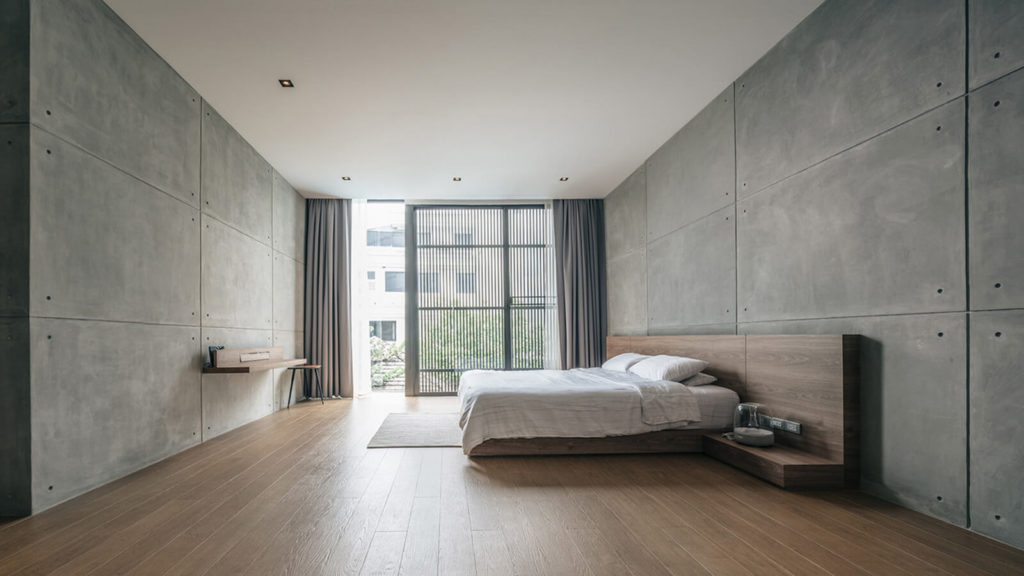 Source: imboldn.com
Source: hypebeast.com
Source: hypebeast.com
The allocation of storage rooms and restrooms that help to filter the afternoon heat and intentional. Exposed concrete was brought in to reflecting the taste or owner and preference for simplicity and sleekness. For maximum privacy, the black aluminium panels warp the exterior wall of the home, while wind and natural light are allowed to make their presence within the house. This is the speciality of bAAn residence Bangkok.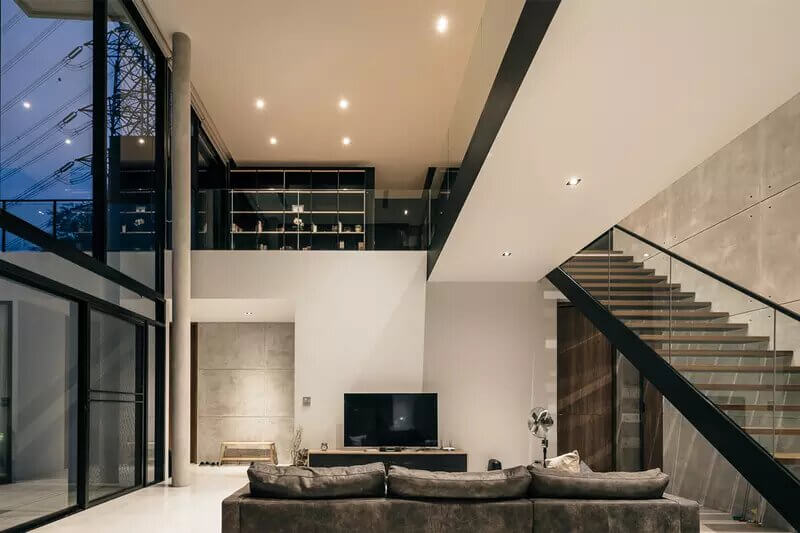 Source: hypebeast.com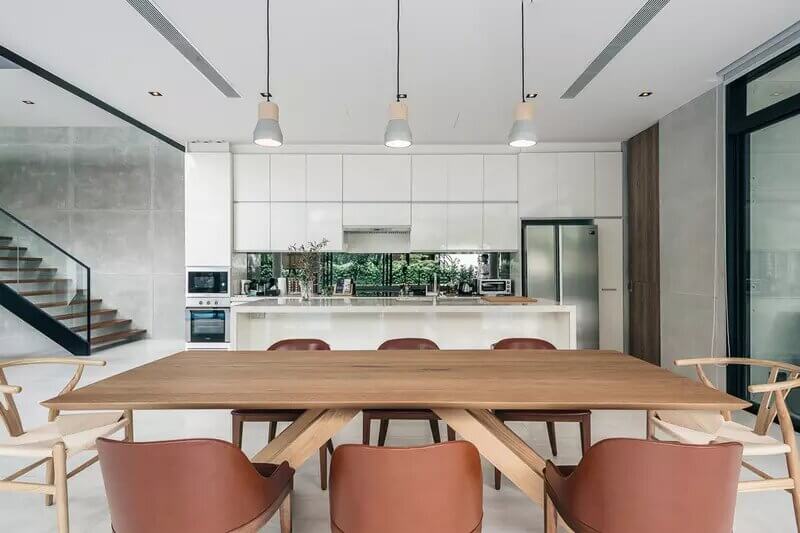 Source: hypebeast.com
It is designed to be a family gathering house. They commence the project with some specific requirement, that is, a master plan must be user-friendly and simple, especially for the elderly. With courtyard, there must be two separated house, a large kitchen space ( which is connected to dining area and main living room), garage with four cars parking, large terraces and to be party friendly.
Source: hypebeast.com
The conceptual idea of this resident is very straight forward. For local climate, this design is also suitable. By the neighborhood, it's been called "the triangle house". In all season, the large opening provided good ventilation for both houses.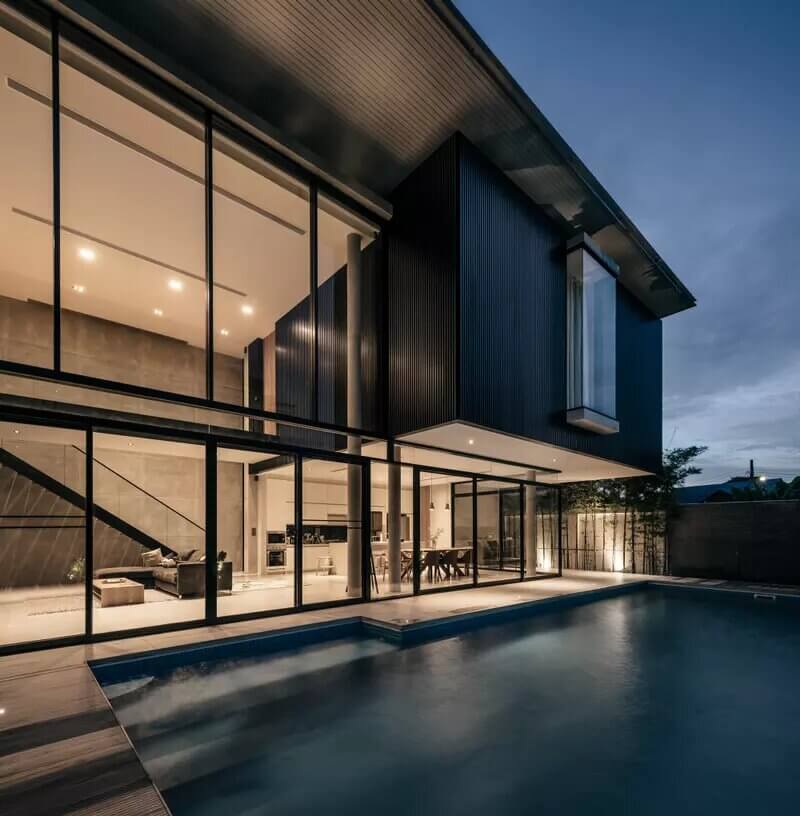 Source: hypebeast.com
You may also like 12 Luxury Apartments In Tokyo With Beautiful Interior