Introduction
Attractive removable wallpaper is one of the most creative ways to design your interiors. And that is even more than true for children's playrooms. The concept of removable wallpapers is suitable for rooms that require an attractive look with a short-term commitment.
In a very short period of time, children transform from babies to teens. So their room needs to change also. And the best removable wallpaper for nursery can give you the best interior of your children's room. 
Now, are you also interested in removable wallpapers for your children's playroom and nursery? Let us suggest some best removable wallpaper for the nursery to try. 
Removable wallpaper for nursery and playroom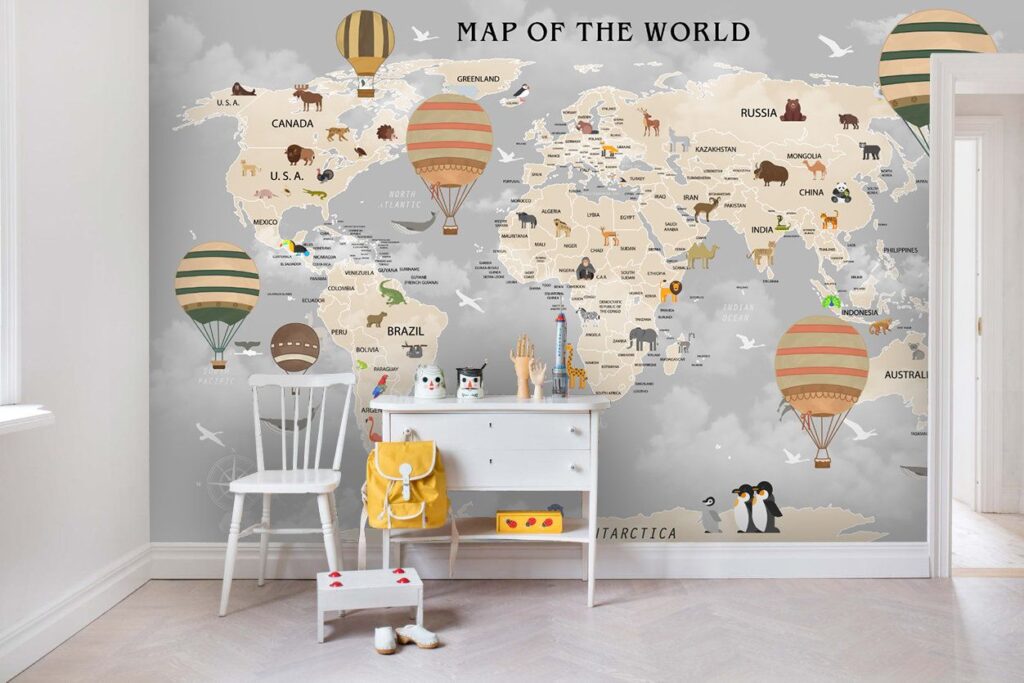 source: pinterest.com
So, here are the top 10 best removable wallpapers for the nursery and playroom. We hope you will like it.
Evercasa XL geometry shapes wall decal 
It is made with sticky components with a finish of matte, flexible enough to carry from room to room. This baby room wallpaper is environmentally friendly and safe. Your children can also choose their favorite color and pattern and print it with prominent quality water ink.
Lilpinso under the sea wall decal 
Decorate your children's room with this marine-oriented wallpaper and let them be interested in the ocean. Show-casing the deep sea creatures like jellyfish to whales, sharks, crabs, prawns, and octopus, this baby nursery wallpaper might help your child explore marine life.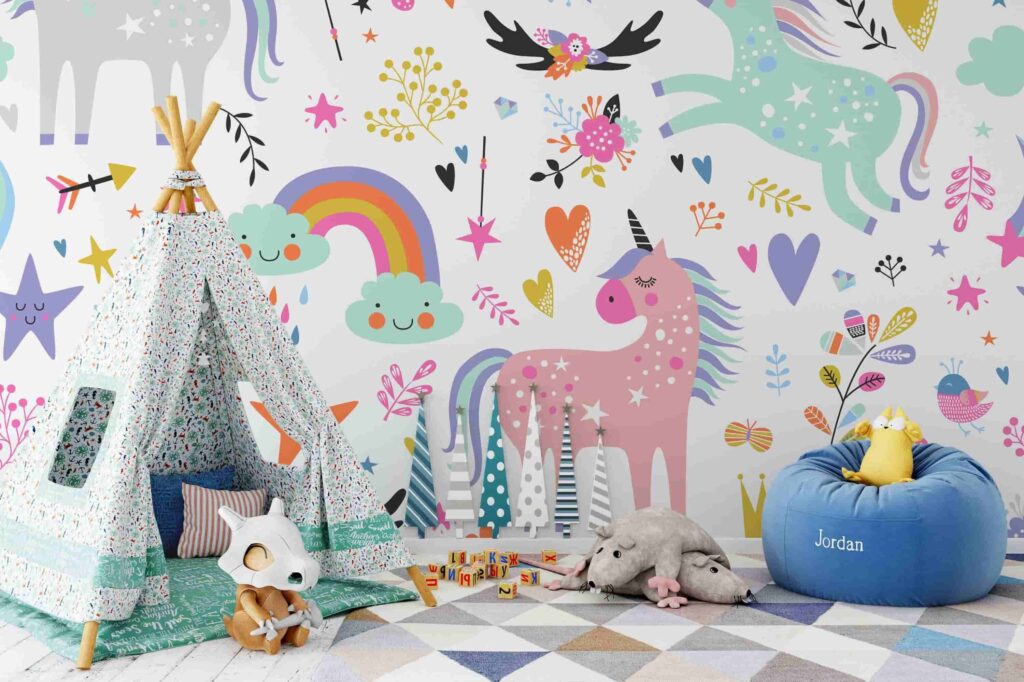 source: pinterest.com
Sundays dinosaur world theme park 
Establish a relationship between your child and some cute dinosaurs with this sweet wallpaper. Apart from these cute animals, you will find tropical forests with giant volcanoes to attract your little one. Made with removable adhesive, these wallpapers are always ready to take your kids to a Jurassic thrill while playing in the room.
Deer industries jungle parade wallpaper 
Used matte foil as a vital component with a glue layer, the wallpaper is not difficult to place and remove. Stroll in the wilderness with this beautiful removable wallpaper nursery to activate the happy mode of your bold little one. 
Tinyme mini-metropolis wallpaper 
With the help of 260 wall stickers, including houses, buildings, roads, cars, planes, rockets, this nursery wallpaper option offers the best deal to sharpen your child's imaginations in a creative way. You can even customize the stickers with names and colors of your own. Even, you can help your child to build their own dream world with these removable stickers.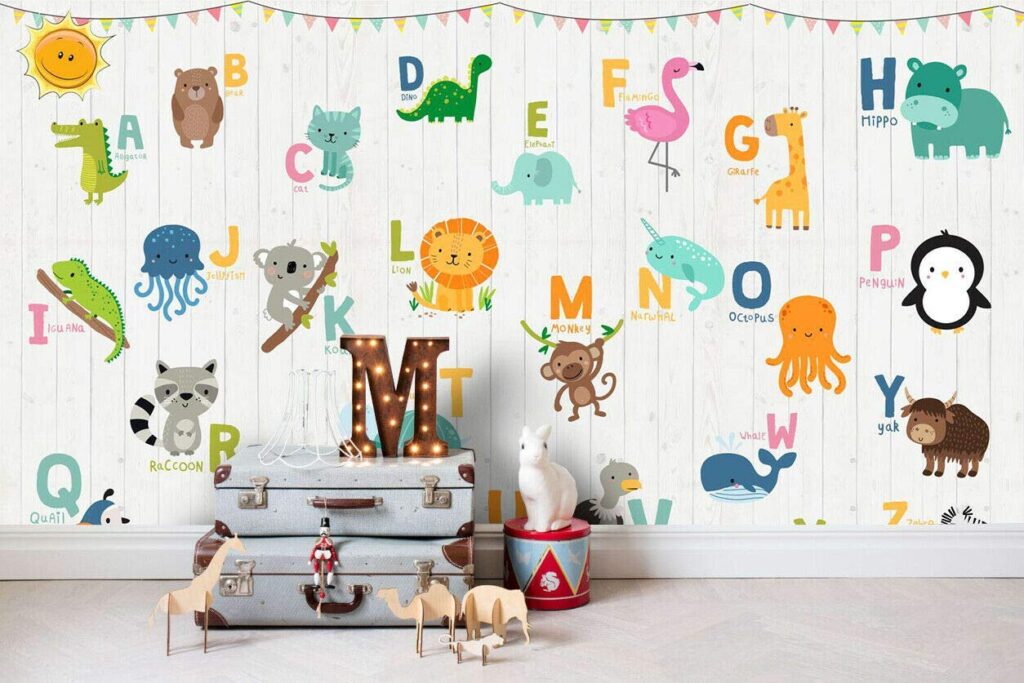 source: amazon.com
This temporary wallpaper nursery carries delight and fashion to your child's room. The splendid tone of shadings will truly upgrade the environment of the room and eventually your kid's mindset. It offers them to go on a journey of fun, amusement, and satisfaction. It is a combination of great imagination and creativity sticking to their bedroom wall. 

Take your only little princess to her dream castle with this baby girl wallpaper nursery. The bright shading range will effectively enhance the baby girl's mood. In fact, this one is a great tool to expand her imagination in a playful and joyous manner.

This backdrop includes a metropolitan aura with a soft and pleasant feeling, featuring it as suitable baby boy wallpaper. It is ideal for creating a unique form of inspiration in their mind. As exquisite wallpaper, its boundary is not restricted to one wall only.
Your kid wouldn't love to ponder whether their room is wilderness loaded with playful and energetic animals? Well, they can taste the feeling with the help of "happy monkey wallpaper" with a combination of great colors and textures.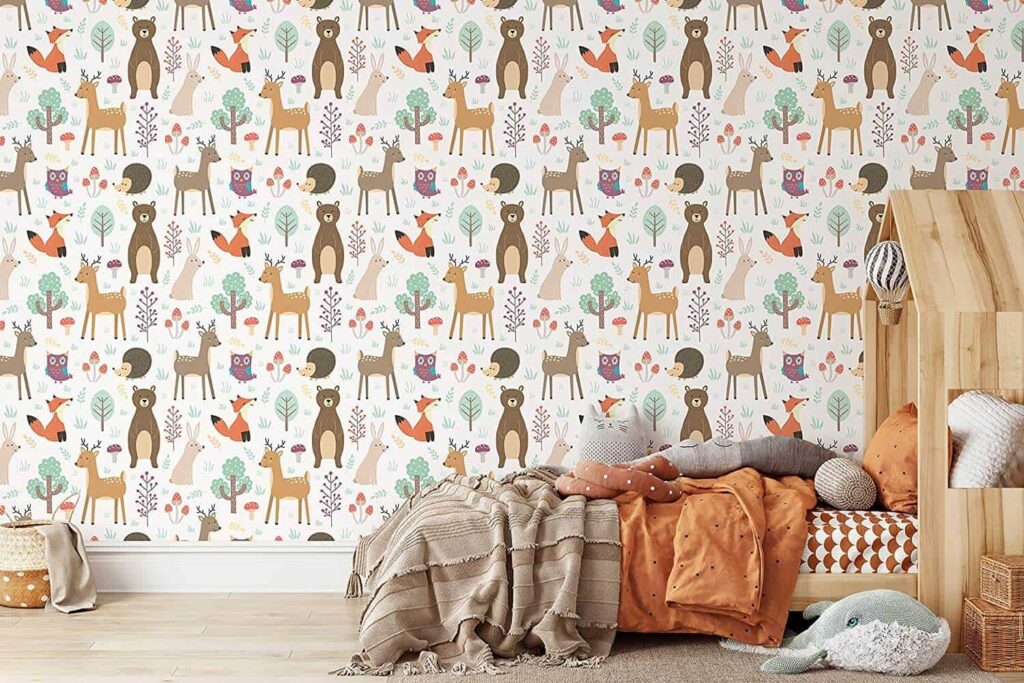 source: amazon.com
Spoonflower butterflies wallpaper
This wallpaper will enable your darling child to have butterfly kisses every day & night. And eventually, make them the colorful two-winged butterfly in their imagination. It is prepasted smooth wallpaper that is removable and repositionable with water-activated adhesive. It is also eco-friendly and safe.
Verdict
So, after the brief suggestions, are you slightly interested to try out some removable wallpaper for nursery and playroom? 
I guess you are interested. Well, that's because in order to decorate your darling children's playroom, it is very helpful to use the removable wallpaper.
It is for short time use and you can even reposition it wherever and whenever you want. If you are living in a rental space, it is even more suitable for you. We really hope you will love it after using it.