Are you considering decorating your outdoor space with wood-plastic composite decking instead of traditional wooden decking? Congratulations, it is a very worthwhile investment.
New choice – composite decking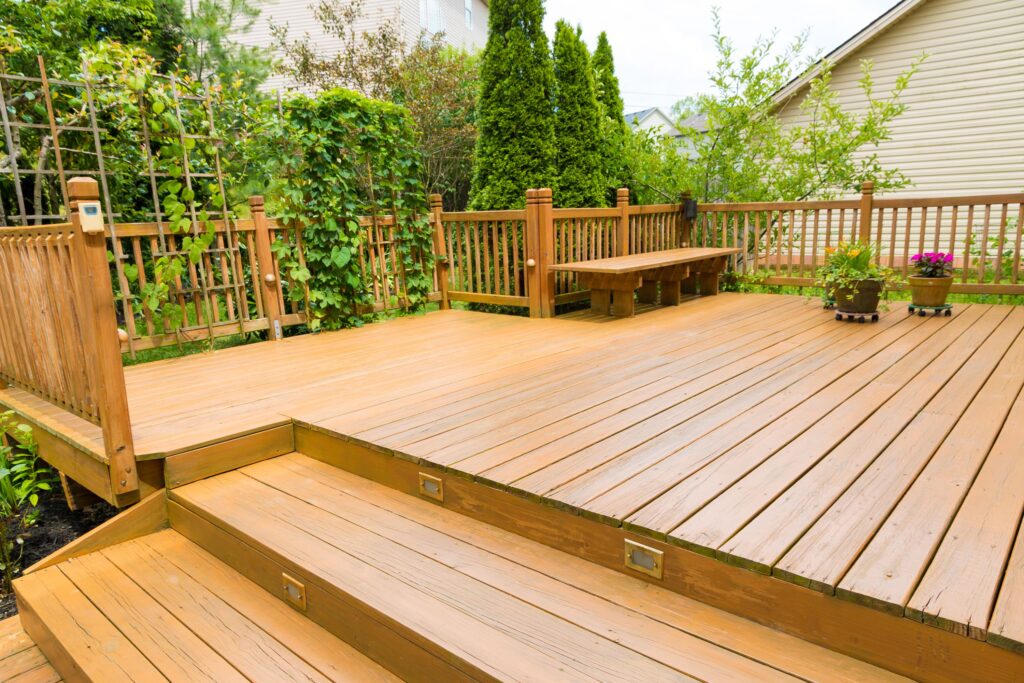 source: thespruce.com
Traditional wooden decking has been the material of choice for both indoor and outdoor decoration for a long time. But more and more people are turning to the new wood-plastic composite decking. Unifloor WPC decking is made from wood fibers and recyclable plastic. The reasons that have contributed to this shift include the following.
Wood-plastic composite decking has greater durability and weather resistance. In contrast, traditional wood flooring is more susceptible to weather factors. Because of temperature differences, expansion or contraction will happen. Because of moisture accumulation, mold can be accumulated. Rot due to termite infestation. Discoloration due to prolonged sun exposure. In order to maintain a long-lasting beauty, the color needs to be repainted periodically. Wood-plastic composite flooring is not easy to fade.
Wood plastic composite flooring is easier to maintain. Generally speaking, traditional wood flooring needs to be brushed once a month and oiled at least once a year to prevent it from warping or rotting. And wood plastic composite flooring is more popular because it requires little maintenance.
Wood plastic composite flooring is very easy to install. It is easy to cut and has a hidden fastener system to meet both stability and beauty.
Classification of composite decking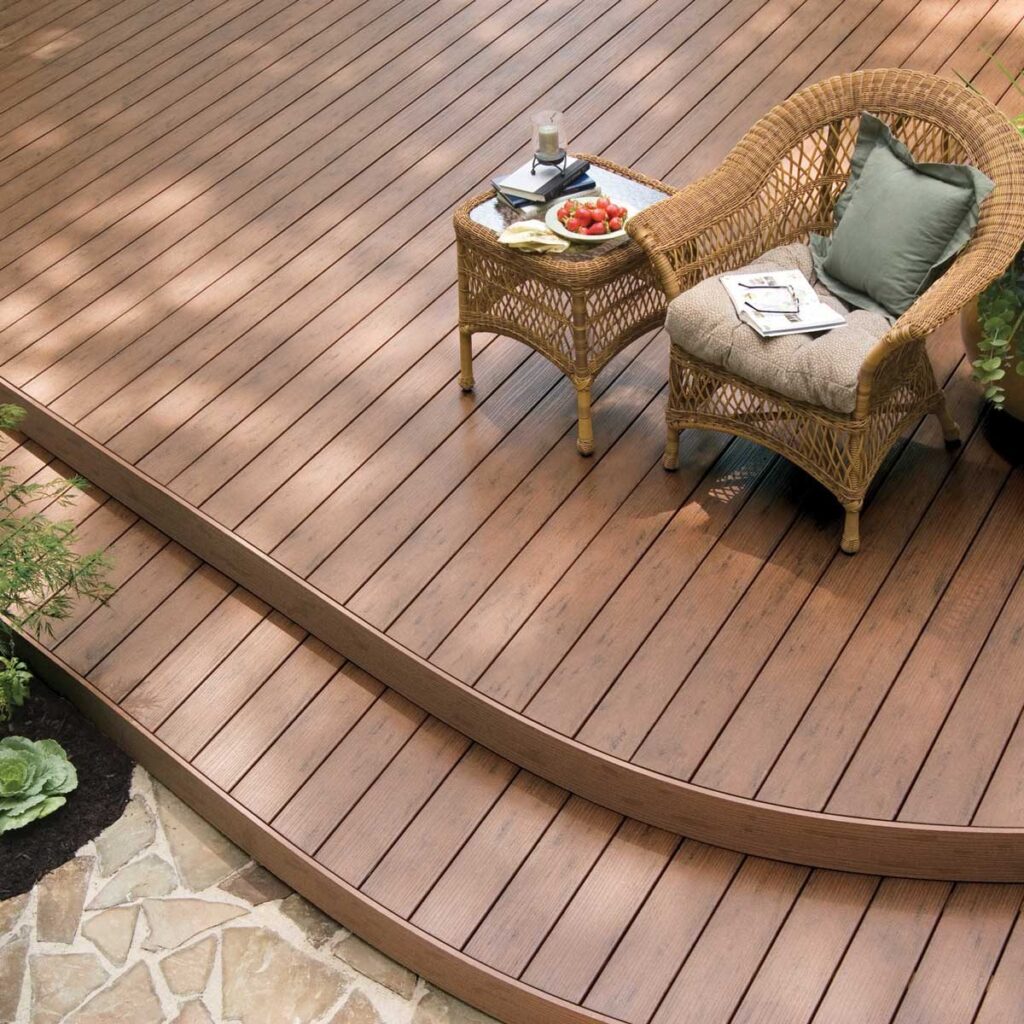 source: familyhandyman.com
There is a wide variety of WPC decking, which can be classified according to different aspects. Depending on the surface treatment, it can be classified as traditional WPC decking, co-extruded WPC decking, and deep embossed WPC decking. Depending on the surface style, it can be classified as anti-slip or smooth, or wood grain. The distinction is made according to different colors, or according to solid or hollow. This article will provide some comparisons between solid and hollow decking.
Comparison between hollow and solid composite decking
Hollow composite decking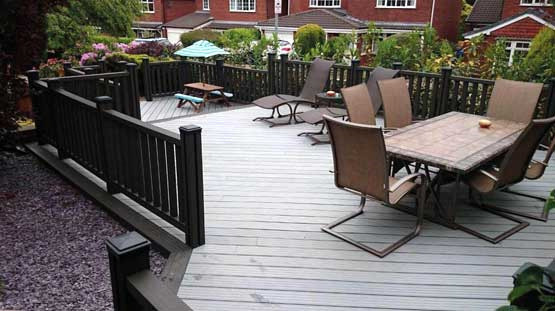 source: zureli.com
The hollow construction of hollow decking has advantages and disadvantages, the benefits being that it is lighter in weight and easier to handle, making it possible for one person to carry and install it. It is less affected by differences in temperature and less likely to expand or contract than solid.
Although it is hollow, it does not affect its sturdiness and is even less likely to bend than solid. In addition, usually, hollow is cheaper than solid. The downside is that hollow tends to accumulate moisture. Of course, you can avoid this problem by using a plug. There are circle hollow decking and square hollow decking provided by Unifloor.
Circle hollow composite decking board can be easier to be installed, even for oneself. It owns the most balanced weight distribution. It is also more affordable than the solid one.
The square hollow composite decking board is lighter than the circle hollow one. It is also easier to install than the circle hollow one. It is most widely used among the three types. It costs less than the circle hollow one. Just like circle hollow composite decking, it can be applied both in residential & commercial decking projects.
Solid composite decking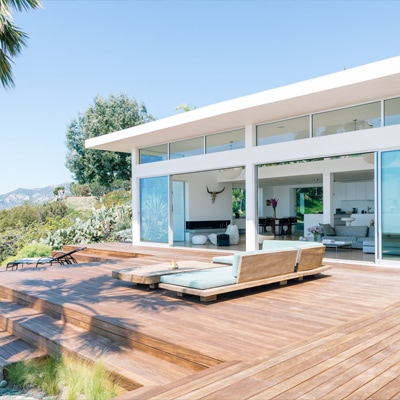 source: composite-prime.com
Compared to a hollow one, a solid deck will have a higher weight capacity. You can feel free to lay some heavy furniture on it. Solid decking is heavier, not as easy to handle as hollow flooring, and usually more expensive. When it comes to sound absorption, solid is more effective. However, it doesn't need a plug.
Conclusion
Here comes to the conclusion, the hollow ones are easier to carry and install than the solid ones. It is cheaper. Of the three types of decking, square hollow decking is the cheapest. The solid one has a higher load-bearing capacity with better sound absorption. Combine the factors you value most and choose the type that best suits your needs to decorate your home. Visit The Architecture Designs for more ideas.