With the seasonal festivities fast approaching this winter season, it's easy to forget some chores that should be completed before the cold temperature strikes in your area. However, you must understand that preparing your home for the winter months can be essential to save time and money. Failure to do so can result in significant losses during this time of the year.  
Without proper planning and preparation, the snow, ice, and freezing temperatures can seriously damage your property. Whether it's flooding, burst pipes, or defective boilers, these things can cost you a considerable amount of money if you don't take steps to winterize your home.  
Here's a brief guide at The Architecture Designs to preparing your home for winter.  
Check And Maintain Your Heating System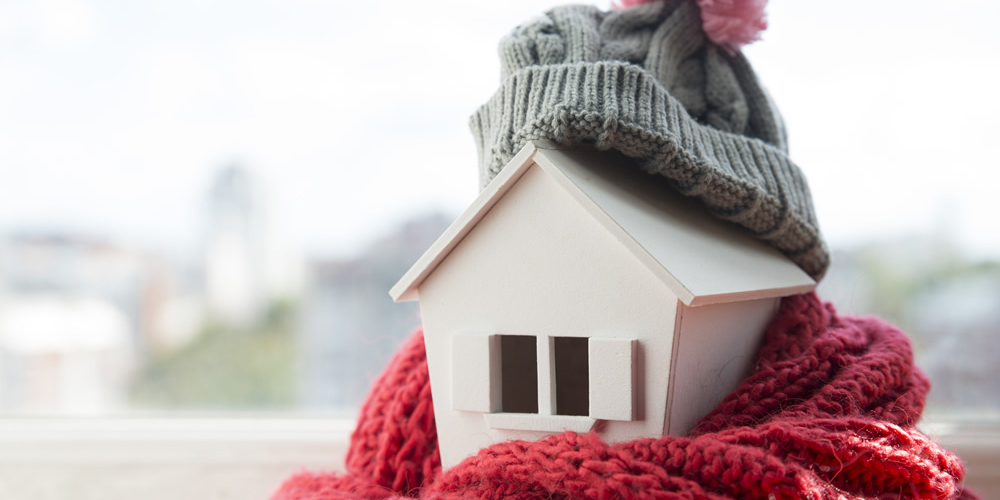 source: wirralplumbers.com
Your heating system proves beneficial during the winter season. Since the days will be colder, you need to keep your dwelling comfortable and warm for you and your family. As such, it's essential to have a fully-functioning heating system. Ensure to inspect it before the winter arrives to identify issues quickly.
For instance, you should look at your furnace and other essential parts of the system to see if they're working correctly. If problems occur during this period, there are high chances pipes will freeze and burst, causing flooding in your home. To prevent these incidents, get your heating unit fixed right away.   
However, if your system wouldn't still function right even after repairs, you probably need a new Elevation Mechanical HVAC and other air conditioners of your choice. You can ensure efficient heating to keep your home warm during winter by replacing your unit.  
Inspect Your Roofing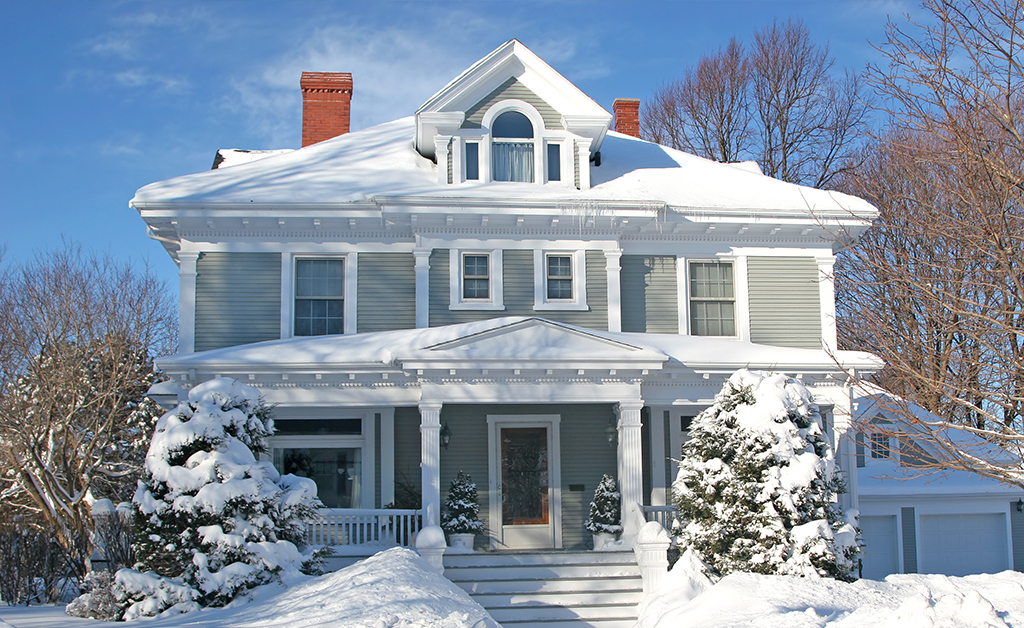 source: bhgre.com
The first thing you should do to prepare your property for winter is to check your roofing system. Like the structural foundation of your home, your roof is also an essential feature that needs maintenance during colder months. Since it quickly accumulates ice and snow, you need to inspect to ensure it's in good working condition. Check for structural damage, such as clogged gutters, damaged shingles, and similar conditions.   
If you find any problems, repair them as soon as possible. If you see leaves and other branches in the gutter and downspouts, make sure to remove them right away. By doing so, you can protect the stability of your home and avoid potential accidents and injuries along the way.   
Give Your Home An Extra Layer Of Insulation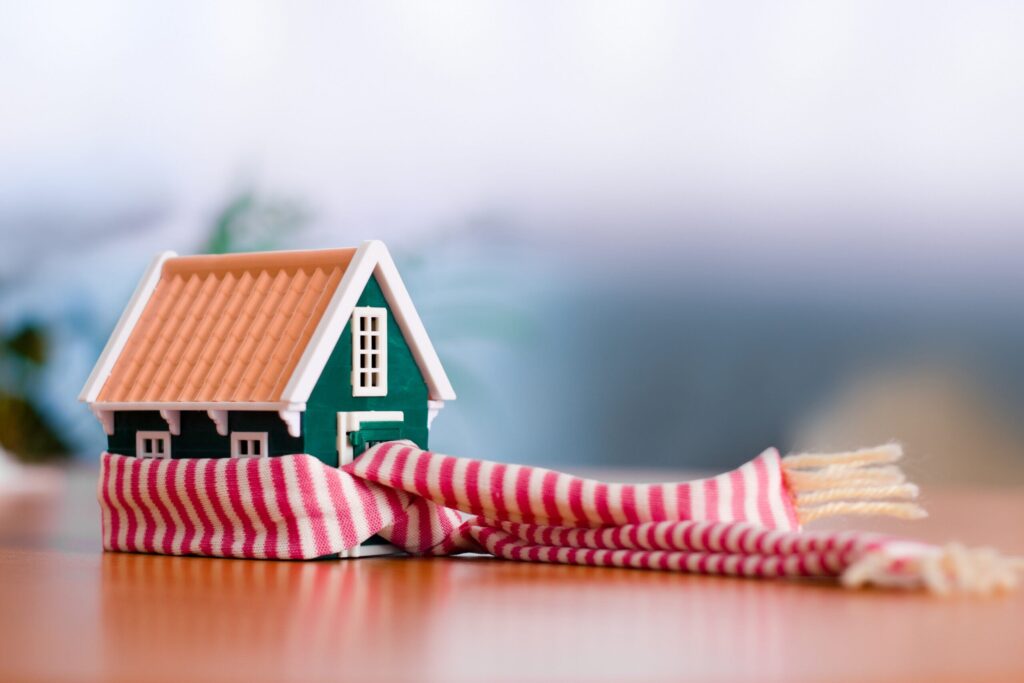 source: popsci.com
Another way to prepare your dwelling for the freezing temperature during winter is to add an extra insulation layer to the interiors. Doing so can help prevent hot air from getting away and cold air from getting inside your home.   
Typically, there are ways to give your home extra insulation type. These can include adding weather stripping and applying caulk, shrink film, and draft snake to enhance the seals on your windows and doors. These methods can help you stay warm and save money on your energy bill during the cold months of the year.   
Winterize Your Outdoors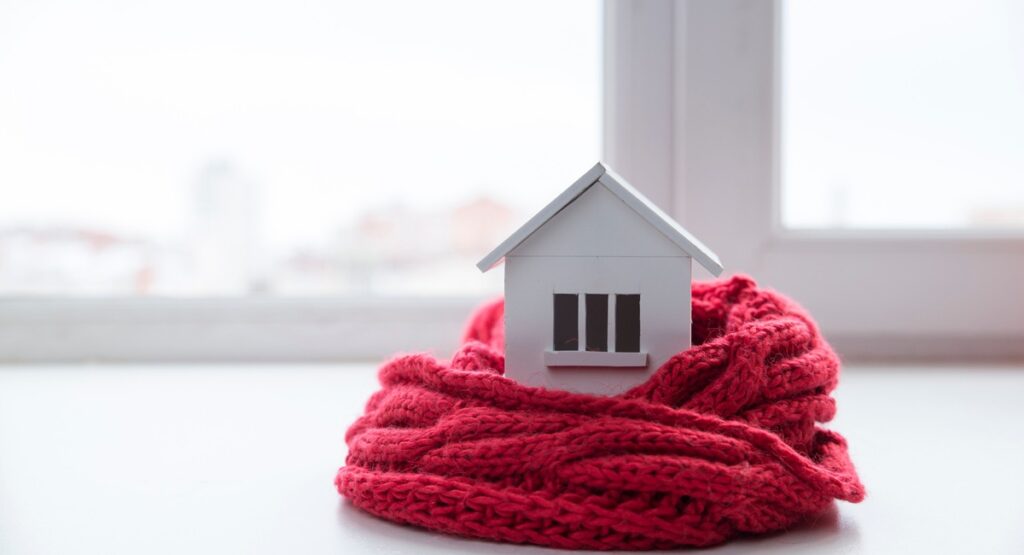 source: squareyards.com
Aside from your roofing system, other aspects of your home's outdoors will also be affected by ice, snow, and bone-chilling temperatures during the winter season. Thus, it's best to get these areas winterized to avoid costly and severe damage. You can prepare your dwelling's outdoors for the cold weather by doing the following:  
Insulating your shed used for storage;  

Turning off the exterior water pipes and other plumbing features;  

Draining your sprinkler systems;  

Winterize potted plants

vulnerable to cold by placing them inside your home.   
There are many ways to winterize your outdoor. Make sure to check these areas as early as possible to avoid any problems. That way, your property will have adequate protection against the potential adverse effects of winter in your place.   
Be Prepared For Emergencies And Other Unexpected Situations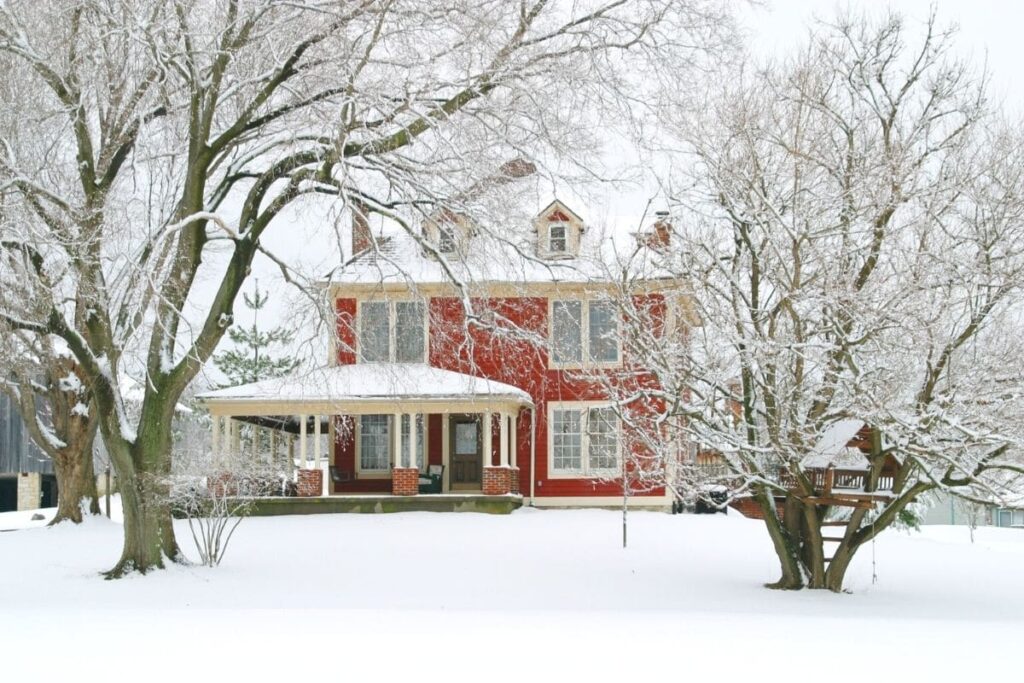 source: housewifehowtos.com
Preparing your home for winter requires more than just caring for the different areas inside and outside. It's also about getting ready for emergencies and other unexpected circumstances. For example, if your place has a history of heavy snowfalls and you're far away from grocery shops, it's best to stock up with enough food supplies for the household. Also, consider securing a survival kit in case something wrong happens. The kit usually contains candles, matches, and a torch for power interruption.  
Additionally, make sure to procure things like snow shovels, rock salt, and snow guards for your roofing system. These items are helpful when navigating your property and avoiding potential damage to yourself and your home during the winter season.  
Takeaway  
There's nothing worse than ending up unprepared for the cold weather. Unfortunately, failing to conduct a thorough home winterization can cause more problems. Therefore, if you want to save yourself from the stress and unnecessary costs, keep this brief guide in mind from start to finish. Doing so can keep your property in good shape and the entire household safe once the freezing temperature drop.