There is nothing to feel bad about if you are living in a small apartment because if you design it well, you'll love the place. The first mistake people do is to not remove the clutter before decorating the house and ultimately, they do not get the required décor. Apartment décor varies from home decoration so you'll need to select things wisely. 
Try to create a spacious appeal by selling out useless stuff. Here, we have elaborated some important tips that are easy to follow and you can obtain an eye-catchy touch without investing unnecessarily.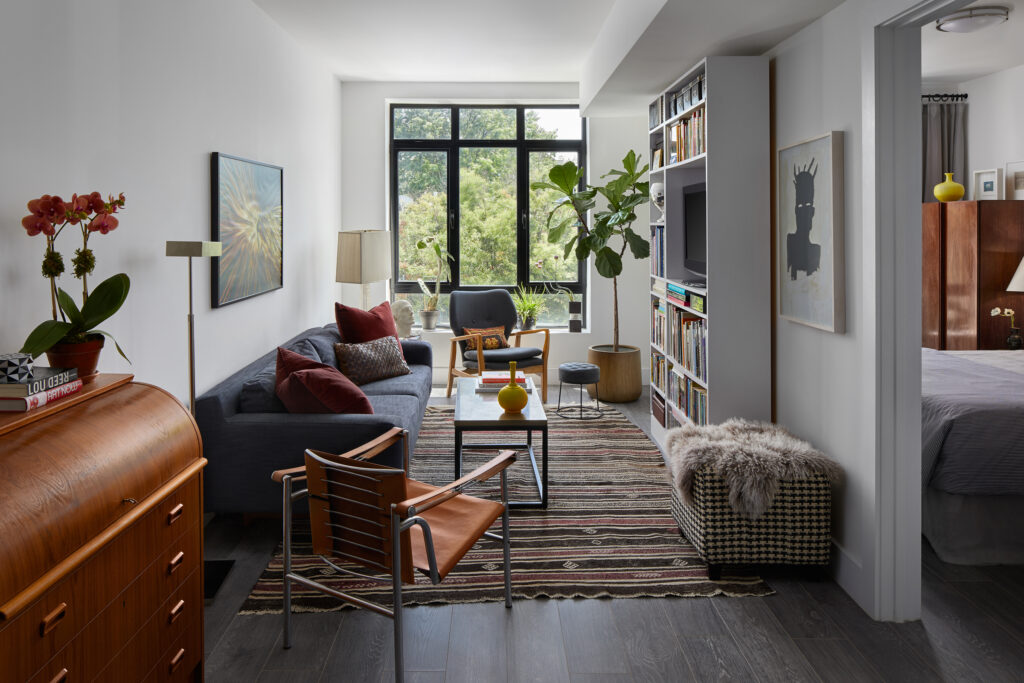 source: apartmenttherapy.info
Add a spacious touch to the place by de-cluttering. In every living place, useless stuff occupies unnecessary space which destroys the overall ambiance. So, while improving the overall décor of a small apartment, you should declutter the place in the first step and then move forward. It will make overall décor steps easy for you. 
Avoid Dark Shades 
Dark shades make a place look congested and when you have to renovate a small apartment, make sure to choose light paint color only. When walls are designed with dark paint colors, it will be tough to get the required results in terms of décor. Apart from it, you should create a contrast of two colors that can complement the place well. 
Choose Stylish Wallpapers
source: hgtv.com
Now, paint is not the only option for all walls as you can choose wallpaper too. However, make sure to choose a paper that can suit well to the overall décor. We recommend relying on top-quality paper only because water resistance is mandatory. Make sure to apply it on the wall by using excellent quality glue only. Sticky papers prove good in terms of application to the wall. The 3D effect is in trend these days, especially for kid's rooms. You can even get some ideas from Google regarding the selection of paper. 
Install Stylish Globes 
When it comes to enhancing lighting in an apartment, it is mandatory to select stylish globes only while making sure that they save cost. Adequate lighting is mandatory in all apartments, as without it, you cannot get the desired ambiance. Lights add a spacious touch to the place while giving a luxurious touch. Walkthrough areas, narrow spaces, outdoor areas, patio, and driveways should be designed with wall-hung globes that throw light beams on both sides up and down. 
Improve Flooring 
source: pinterest.com
Apartment décor is a combo of everything including well-designed walls, trendy floors, stylish furniture, and adequate lighting. So, we cannot skip flooring while renovating a living place. If you cannot afford the installation of tiles or marble, we suggest going for vinyl flooring if it works well for the place. Are you in favor of power washing? If not then the vinyl floor should be your top choice. In short, these suggestions are crucial to follow for improving the overall décor of an apartment whether it is small or large.