Having a swimming pool in your backyard might have been considered the height of luxury at some point in the past but now it is a leisure facility that is within the reach of a growing number of families.
Even allowing for the fact that having a pool might still be viewed as adding a bit of style and elegance to your home there are some easy ways to further enhance your enjoyment and put your own stamp on what you have in your backyard.
However, you can't do all that by yourself and would require that services of professional Atlanta pool builders like Sandal Luxury Pools. They have the ideas, innovation, and expertise to make your backyard stylish than ever."
Extra features
source: epichomeideas.com
A swimming pool would be pretty basic if you just left it as a hole in the ground with water in it. That's why pool owners like to find ways to make their swimming pool more of a design feature so that they get even more enjoyment from it.
There are so many ways to enhance the look and feel of your pool without having to spend lots of money.
Something like shark pool mosaics is a good example of what you can do to make your pool look extra special and put your own personality into it at the same time. Adding an attractive mosaic is just one of the extra features that can really make all the difference to how your swimming pool looks.
Make the right decking choice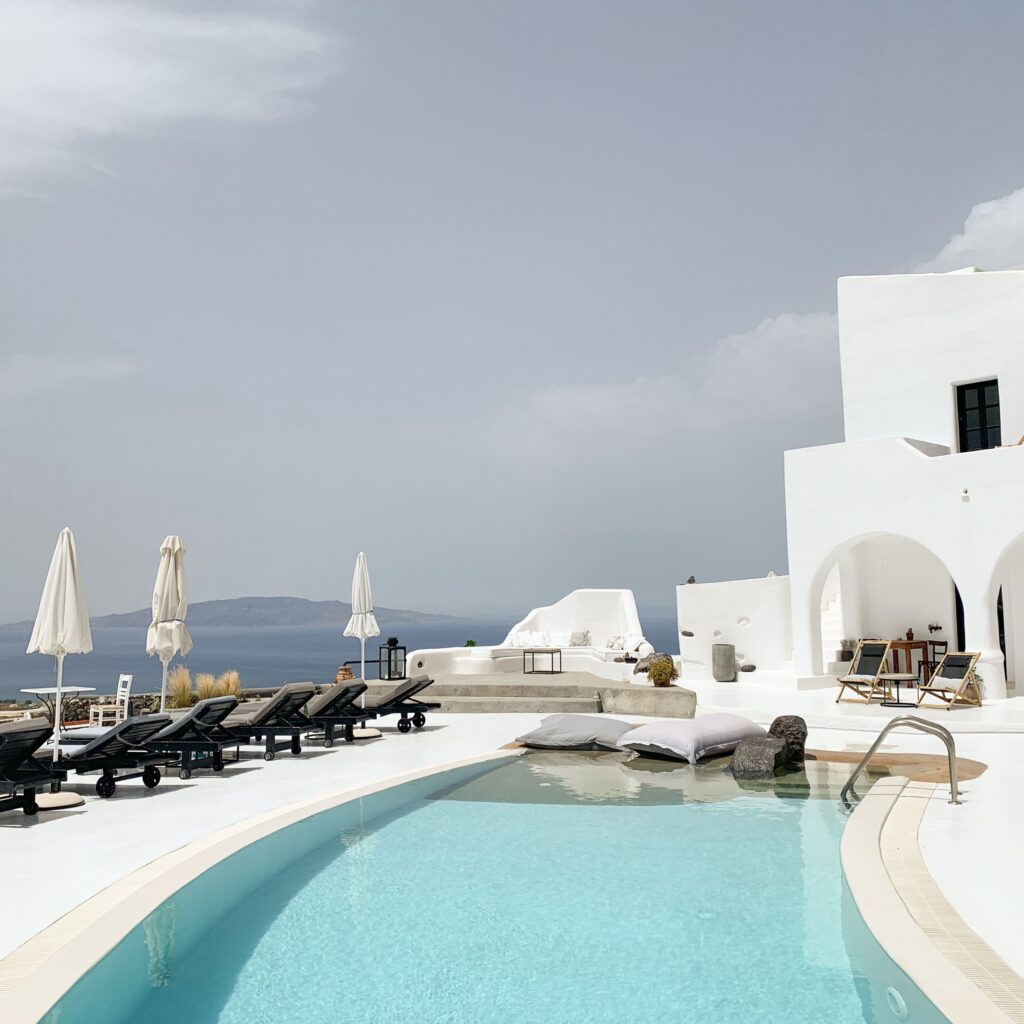 source: thespruce.com
Another important factor in making sure your swimming pool looks good and gets the most use is to take care when it comes to selecting the right materials for your decking area.
This is an important part of the overall design package and the right choice of decking materials also contributes to safety as well as aesthetic requirements.
Concrete might be a cost-effective option but it tends to overheat in the sun and can also get too slippery when wet. Tiles can be a stylish option that will also be fairly easy to maintain.
Think about looks and performance rather than being guided by budget alone when choosing the right surround for your pool.
Create a more natural look
source: hearstapps.com
Another great way of adding style to your swimming pool setup would be to work on adding plants and trees to your swimming pool area so that it has a more natural vibe to the area as a whole.
Another good reason for using planting to soften the look of your pool area is that it not only adds a natural solution that is pleasing on the eye but it also provides a bit of a natural barrier in terms of extra security and privacy.
Add some lighting options
source: luxuryactivist.com
Using your pool when the sun goes down is always an enjoyable experience and the way to enhance that experience is to invest in some lighting options.
Pool lighting gives you so many options. It helps create a brilliant atmosphere and ambiance along with giving you the practical solution of having enough lighting to safely use your pool at night.
Adding some lighting options to your pool and surrounding area will take your enjoyment of this facility to new levels.
How will you add some extra style to your swimming pool?