The best way to beat the summer heat is to dip yourself in an exciting swimming pool. In fact, it's much better when this pool is in your backyard. The present pools are way better than the commonly available turquoise-lined and rectangular-shaped pools.
With surrounding gardens, organic shapes and inbuilt waterfalls, your swimming pool can be a stunning element to include in your backyard landscape ideas. Below are the top inventive swimming pool designs for your home.
A Pool with an Oasis of Tranquility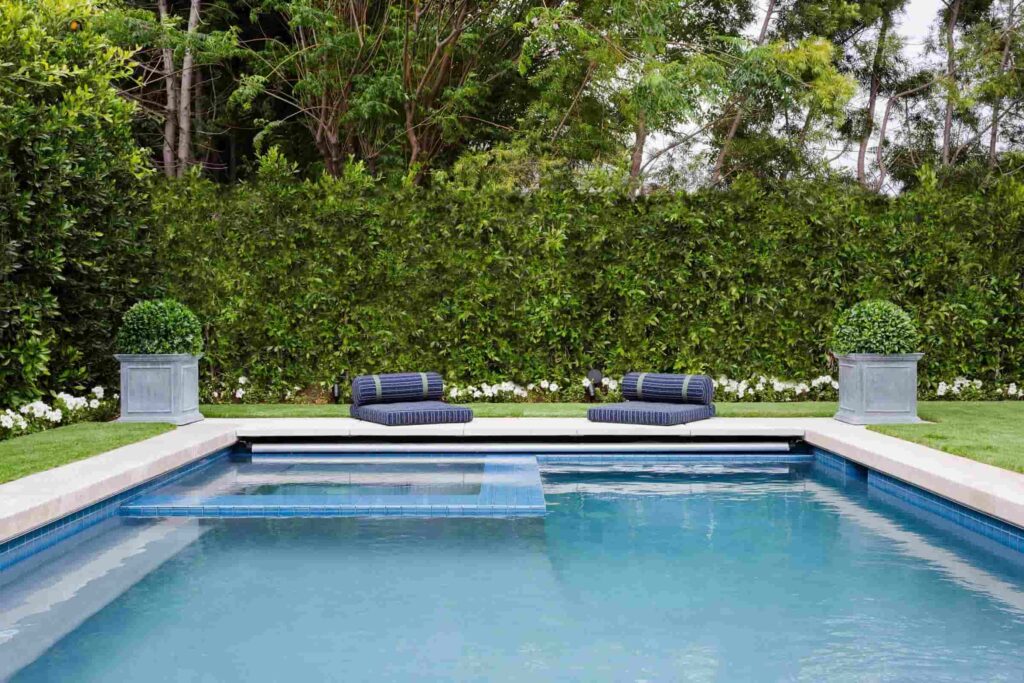 source: hearstapps.com
A swimming pool is one of the elements that make you get a vacation mood straightaway. With a tranquil swimming pool design, you will establish a calm environment for your family and visitors. The good thing about this pool design is that it enhances the ambience or view of the space even when not used.
Basically, you can add a tranquil feeling by including a sculpture or an item that arouses a relaxing effect. Place lights strategically around the pool or even within the plants to boost its vivid hue. You can also have a solar pool heater installed so the water is kept in a relaxing temperature even at night.
A Peaceful Modern Pool Design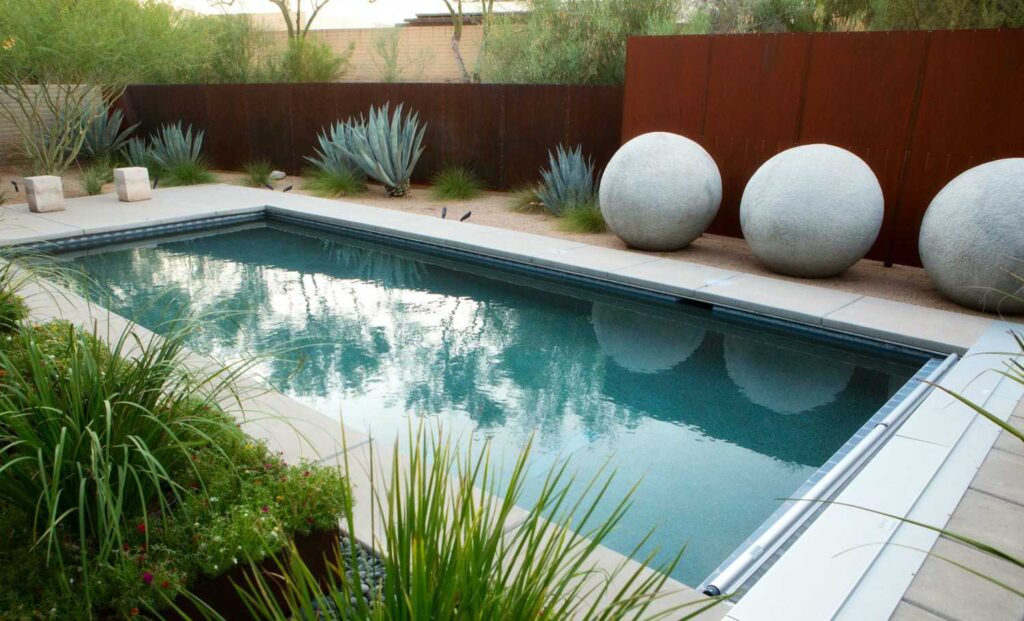 source: thespruce.com
Well, a rooftop pool design will serve as the ideal view for your home. When designing this swimming pool, it's advisable to plan in a space you will often use for entertainment. Space can be the home bar, living room, dining area or outdoor patio where you regularly host visitors. A pool placed on the rooftop serves as the focal point for the rest of the view. You can incorporate a hint of visual glamour and drama into this type of pool. One thing to remember when making your dream pool is the importance of keeping the water clear, Discount Pool Supply can help out with that with a salt water system which will make maintenance a breeze
Add Fountains to the Swimming Pool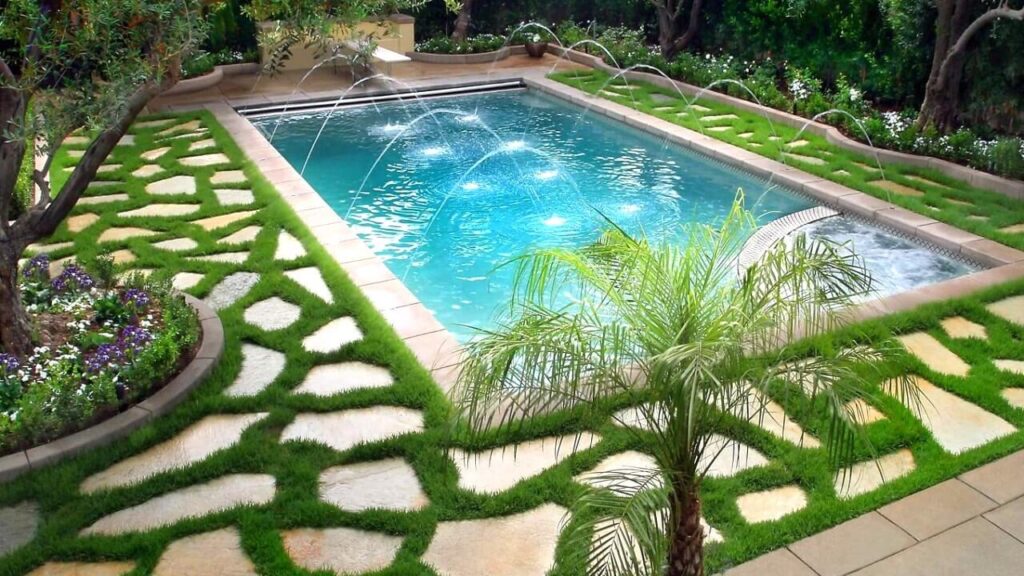 source: pinterest.com
Fountains work perfectly on private homes and commercial spaces. It's also perfect for small pools with limited outdoor areas. Including a fountain to enable constant water flow offers a calming sound to space while incorporating a fantastic visual element to the swimming pool.
Remember, there are a couple of fountains to pick from, ranging from simple minimalist outlets to grand figurines. Besides, the fountain can double as the swimming pool's filtering and cleaning system for much-needed hygiene.
The Ideal Plants to Surround Your Pool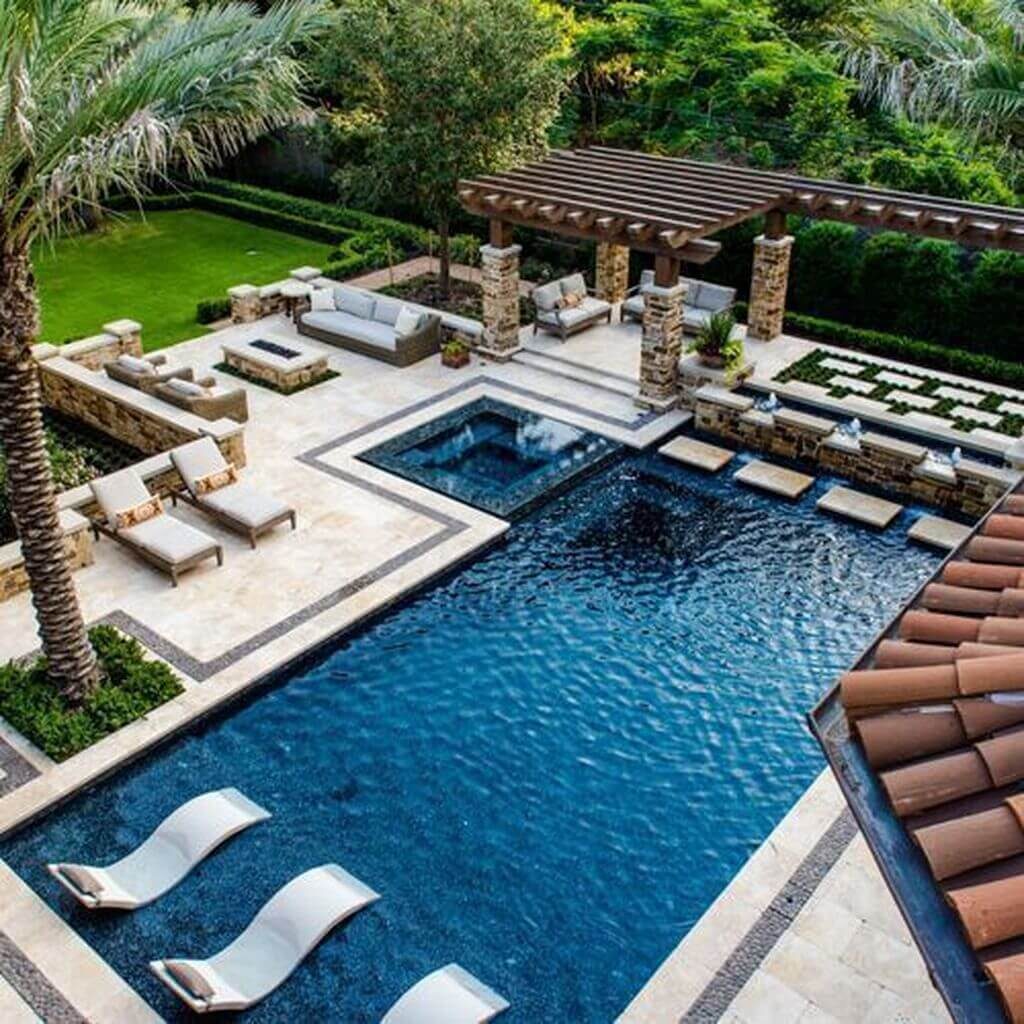 source: trenduhome.com
It's natural to surround your pool with lovely plants and landscaping as it's made for outdoor activities. Now, which plants do you plant beside the pool? Well, when lining plans next to the pool, you need to assess their shedding and foliage patterns. In general, plants that ooze fruits and give out sap or shed leaves often demand regular clean-ups and maintenance throughout the day. The palm plants turn out to be the best when beautifying your pool.
A Pool Design for a Small Yard
source: thespruce.com
If you want to show you have unique swimming pool designs, you can build your entire bungalow around the pool. In addition to tying the building as a whole together, this type of swimming pool will serve as the central point for the entire garden, particularly the house entrance.
Usually, this excellent idea utilises every available space, so you don't need to worry about having a limited outdoor space. Additionally, building the home around a swimming pool adds to the home's magnificence and provides an expansive property illusion.