Just like the kitchen, a living room deserves to be an essential part of your house. After a long day at work, you will unwind in the living room by reading a book, entertaining friends and family or even do a lot more. However, if you have insufficient living room space, you may be baffled by attaining a luxurious look that's both comfortable and practical. Below are top décor ideas you can take advantage of to make your small living room look astonishing.
Blinds Instead of Curtains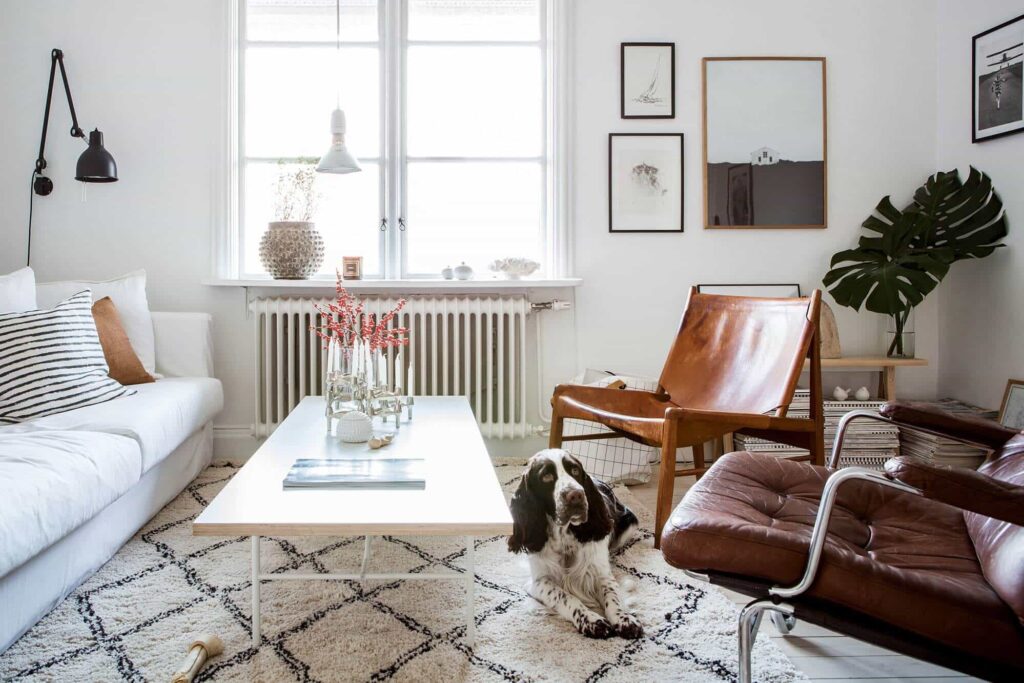 source: thespruce.com
For a small living room, it's advisable to substitute curtains for the blinds. In most cases, homeowners focus on things that don't need to be reformed when decorating a small room. If you have a small bay window containing dark curtains on both sides, you may consider replacing them with blinds. This way, the room will look much taller.
Use Mirrors to Create Space
Make a small room appear bigger without the need to do renovations. Adding a mirror to a room is a trick that interior designers swear by. Whatever the shape and size of your awkward small living room the addition of a mirror into the décor can make it appear more stylish and sophisticated. It's the one piece of furniture to splurge on when decorating.
If your living room lacks natural light. Hanging a wall mirror adjacent to a window helps to reflect the light. We suggest an antique mirror to give a warmer and more welcoming feel to the space. A well-placed mirror can make a small room feel more open and bounce around the natural light giving a stunning focal point to add depth to a windowless wall.
Choosing a light and airy colour scheme will easily lift a small room. In addition to this using pattern is a great trick to accentuate architectural features. It's all about balance, so don't be afraid to choose a bold pattern or bright color in a small room. Make a statement and help the rest of the room décor to shine.
Look Out for the Ideal Sofa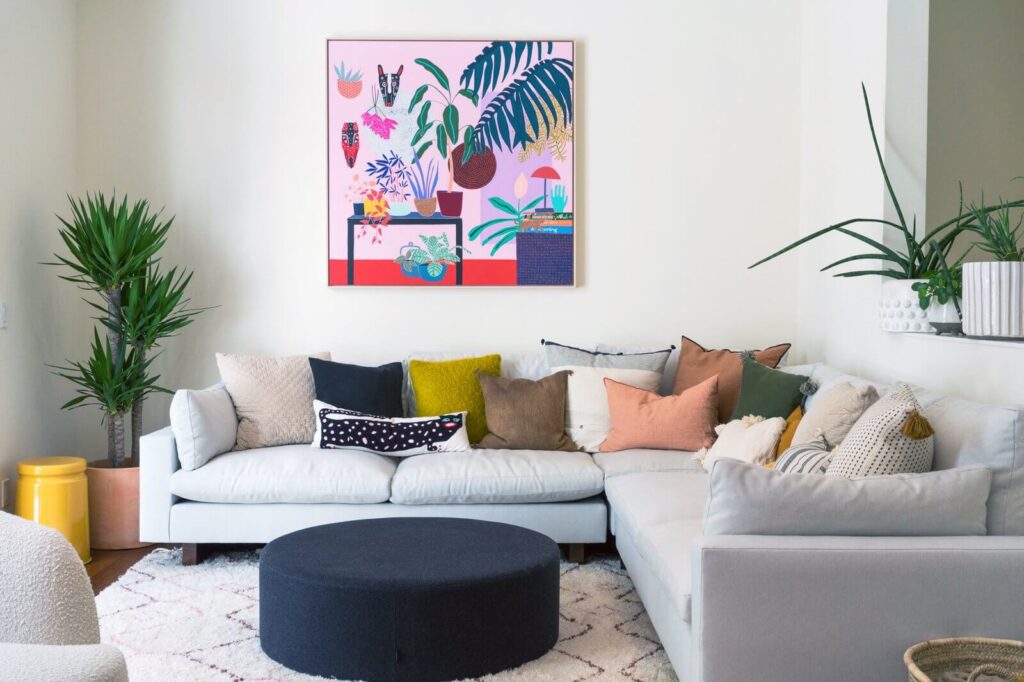 source: googleapis.com
Decorating a small and narrow living room can be a tall order. However, you can make the entire process a walk in the park by carefully choosing a sofa that uses the precious limited space. Keep in mind that when purchasing a couch, it is recommended to opt for a long one that comfortably leans on the wall. With this, your living room will get much more depth.
Embrace White Walls
Although white walls are common and can sometimes look dull, when paired with the right furniture they can still add a tranquil mood. Therefore, consider having a white-on-white interior. You can pair the wall with equally pale furniture to make the small space look larger and brighter. For an incredible character, include splashes of texture and pops of colors.
A simple trick to decorating your room is to paint the skirting boards the same color as the walls. Generally, the wall will look relatively taller if you paint the skirting boards with the color used on the walls. What's more, this painting trick will prevent the entire wall from being sectioned. Instead, it extends them and makes the room look larger.
Incorporate a Modern Style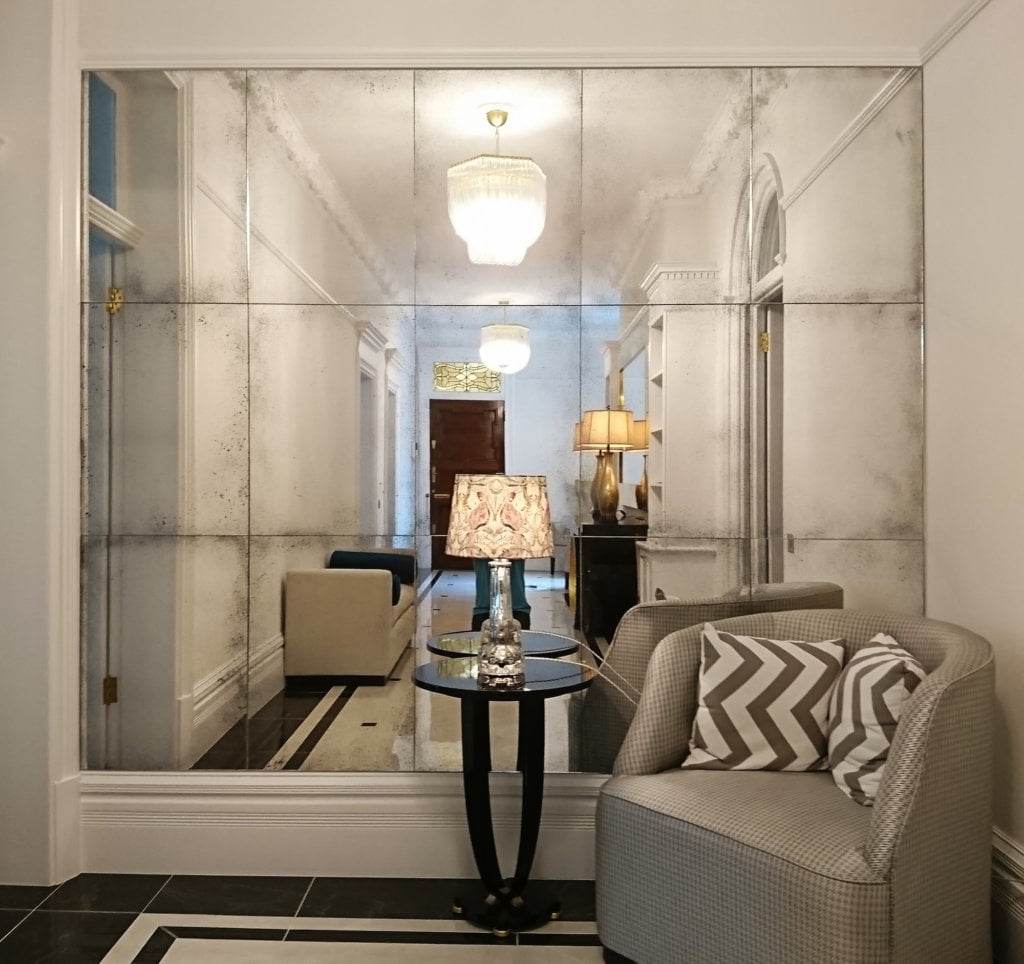 source: condecdn.net
If you are looking forward to decorating your living room from scratch, you can begin with low-profile furniture comprising neutral colors. Leggy furniture items, like a coffee table, create a sense of spaciousness as it lets you see plenty of floor space. When it comes to adding pops of colors, consider adding a patterned rug or a houseplant. Additionally, you can install a statement-making print on the ample space over your sofa.
Wall-mount Your Television
When it comes to decorating a small living room, mounting your TV on the wall is always a good option. First, you don't want a TV stand to take a large space of the already limited space. So, wall-mount your TV to free up the beneath space and create a streamlined look.
Avoid Matching
Low-slung furniture can make your room look and feel larger than its actual size. You can give your room more personality and texture by having mismatched décor and furniture from various eras. For example, vintage leather chairs and a contemporary sofa will practically look like a complete set in your small living room.
Try investing in multipurpose furniture. When decorating a small and awkwardly shaped room, multipurpose pieces of furniture need to be your number one consideration. For example, you can acquire a coffee table that doubles up as a storage bin. What's more, you can invest in a sofa that contains an under storage.
Reduce the Amount of Clutter
source: optimole.com
The obvious way to give the illusion of more space it to declutter. Keeping a room tidy and well organized makes a space feel instantly bigger and much more pleasant to spend time in. Remove any oversized rugs to give a sense of openness to the floorspace.
Striking features and multiple zones create the perception of different spaces within one room. This can be achieved with colorful accessories and ornaments, or for a more open flow and uncluttered feel choose a glass coffee table.
Make the most of a small space in your home with these clever decorating tips to brighten up a room and space saving furniture ideas for a addition of a mirror.