Are you looking to get a foot on the property ladder? 
Becoming a homeowner is one of the most exciting moments in our lives. However, it is safe to say that it is often also one of the most stressful, too! Purchasing the right property is a path with many hurdles, from financial constraints to competition from other buyers. 
Looking at new build houses in your chosen location is a great option for first-time buyers. Not only are they often easier to purchase than existing properties, but they also come with a host of other benefits. Discover why new build homes are best for first-time buyers.  
You can purchase pre-build 
source: pinterest.com
You do not have to wait for a new home to be built in order to buy it. Often there is the option to put your name against a plot of land on a development site. This means that you do not have to worry about scheduling viewings or fighting against competing offers. As a first-time buyer, you do not have the limitation of a chain which gives you the freedom and flexibility to take your time. 
Incentives are available 
Some new build developments are part of the UK government's First Homes scheme which offers substantial discounts on the market price of new houses for first-time buyers. Make sure to investigate applicable First Homes options in your area.
Warranty provides protection
source: news.livingrealty.com
All new build properties must be constructed in line with the latest government residential building guidelines. Most – if registered with the National House Building Council – come with a 10-year warranty. This gives you much-needed peace of mind as a first-time homeowner.
New builds are low maintenance
As the building and appliances within it are all brand-new, new build houses are low maintenance. Existing housing stock can come with a host of problems such as missing roof tiles and faulty appliances. In contrast, you should not have to put any money towards repairs when you move into a new home.
Better energy efficiency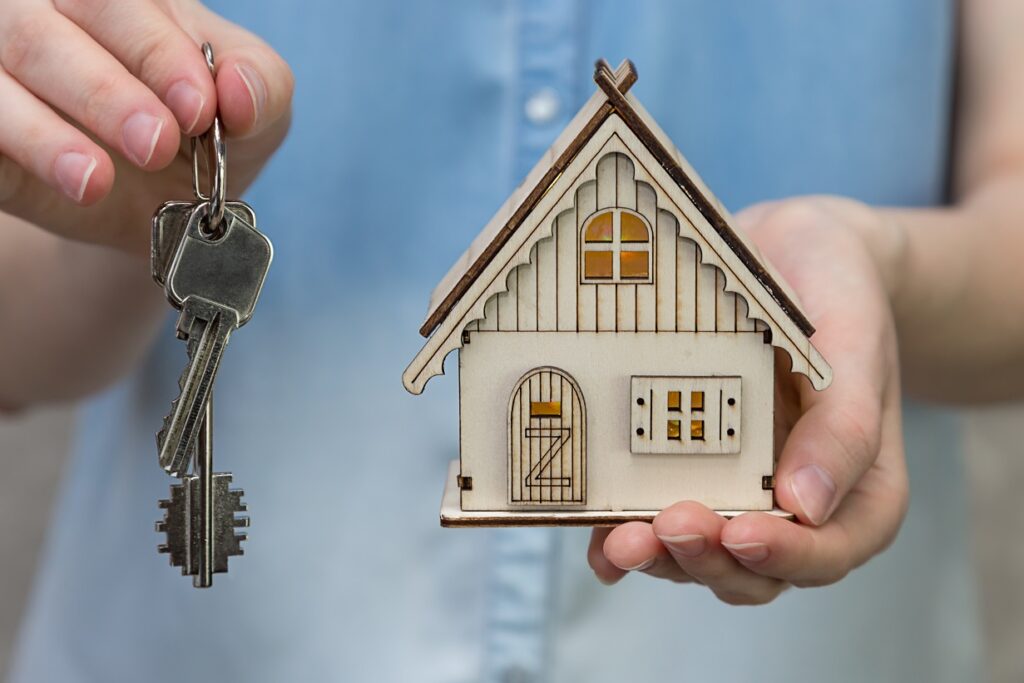 source: pinterest.com
Given the advancements that have been made in construction and eco-friendly technology in recent years, new builds tend to have better energy efficiency than their older counterparts. This is thanks to new boilers, better insulation, and more modern design essentials such as cavity walls. New research has shown that this improved energy efficiency can save homeowners around £2,600 on average on their annual bills.
They are easy to personalise
New build developments are often criticised for lacking variety: each house is a carbon copy of its neighbour with white-washed walls and identical design. However, this plain style makes new houses the perfect blank canvas for you to personalise once you have moved in.