TV is such an important and essential commodity in our daily life that this is most probably the only thing which has kept our family intact with each other in this era also. In the name of any show or movie only, we tend to sit with our entire family to enjoy the movie or show together. As the generation of television is upgrading, the storage place of such innovative TVs is also upgrading by many folds. Initially, when Television was launched, people use to manage a wooden table and accordingly keep it over it and beautify it according to themselves. But thanks to today's generation interior designers that they have come up with several Modern TV unit ideas, some of which are listed by The Architecture Design projects as well.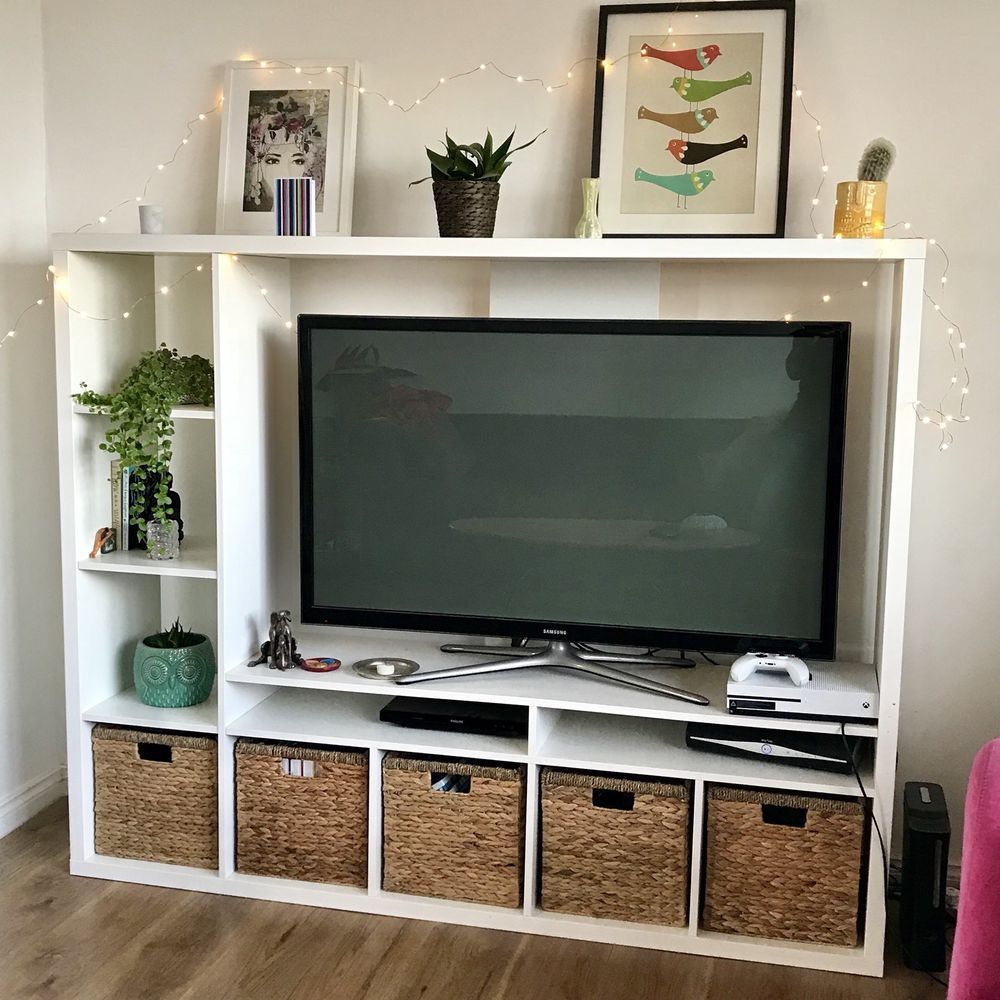 source: pinterest.com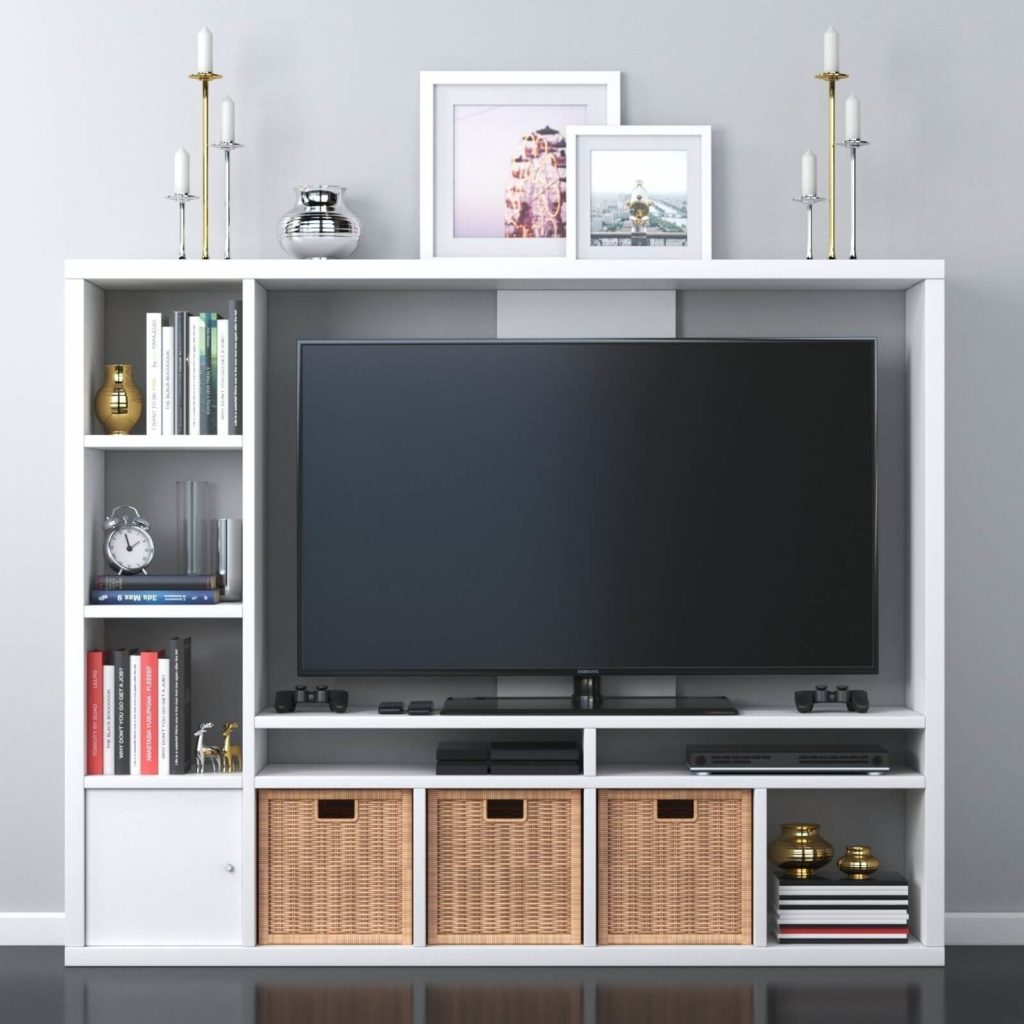 source: cgtrader.com
The first idea of a TV unit which is very classic yet modernized at the same time is a wooden multi-storage unit with numerous shelves and drawers. The entire unit is rectangular with several sections where you can keep some showpieces or even books of your own choice. The central cabinet is huge spacious to accommodate even a very large LED TV perfectly. The entire theme is wooden and it is colored as light brown as well to give that authenticity except for the lower part of the unit which is acting as a stand and is colored with white.
source: alibaba.com
source: homedepot.com
The next storage TV unit idea is for cozy houses which has a nuclear family. The theme is so beautifully designed and conceptualized that you will fall in love with this theme in a second. The cabinets are made in 'L' shape which means one side vertical and adjacent horizontal side. The most interesting thing in this interior storage interior is that there are small baskets like structure in the lower cabinets which acts as a storage place. The central space is huge and you can accommodate your TV and gaming PlayStations as well. The theme is white. Small strong Led lights can be used over the entire unit to make it attractive in the evening.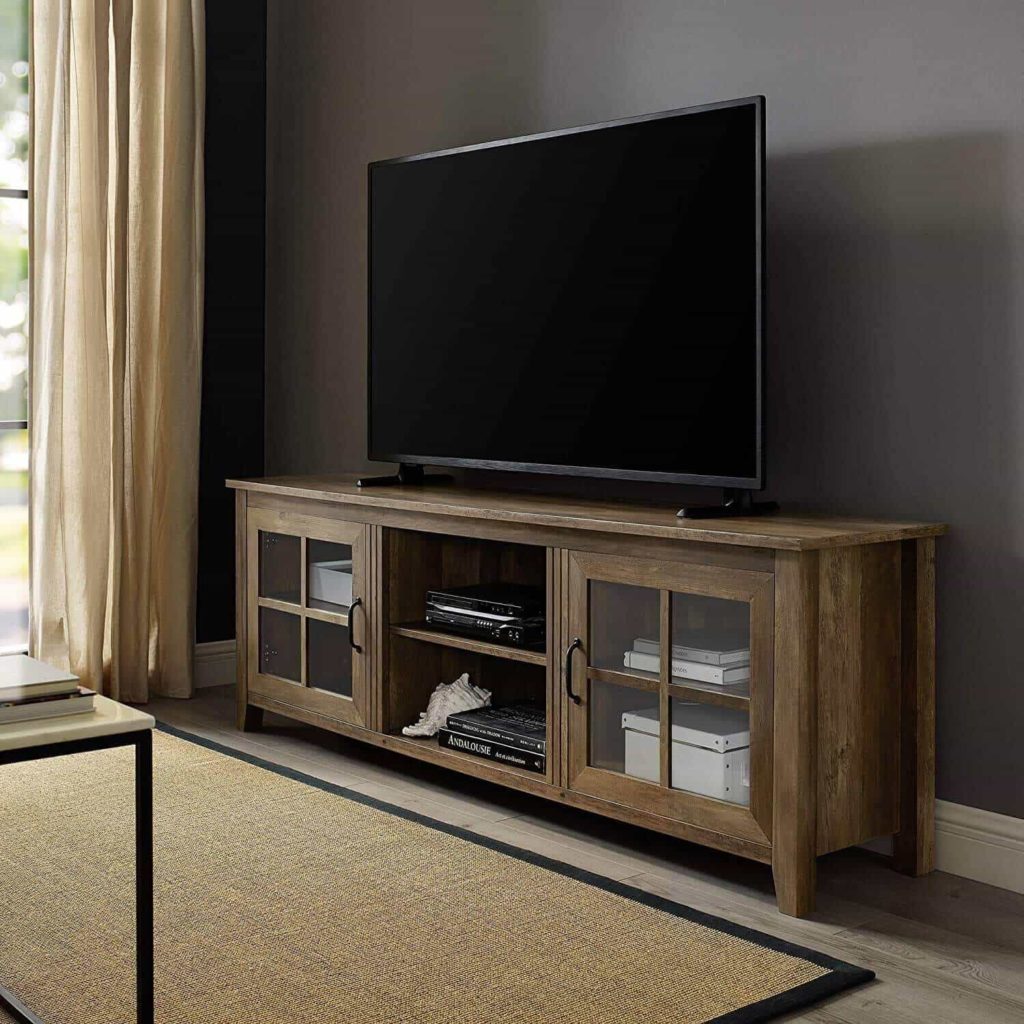 source: amazon.com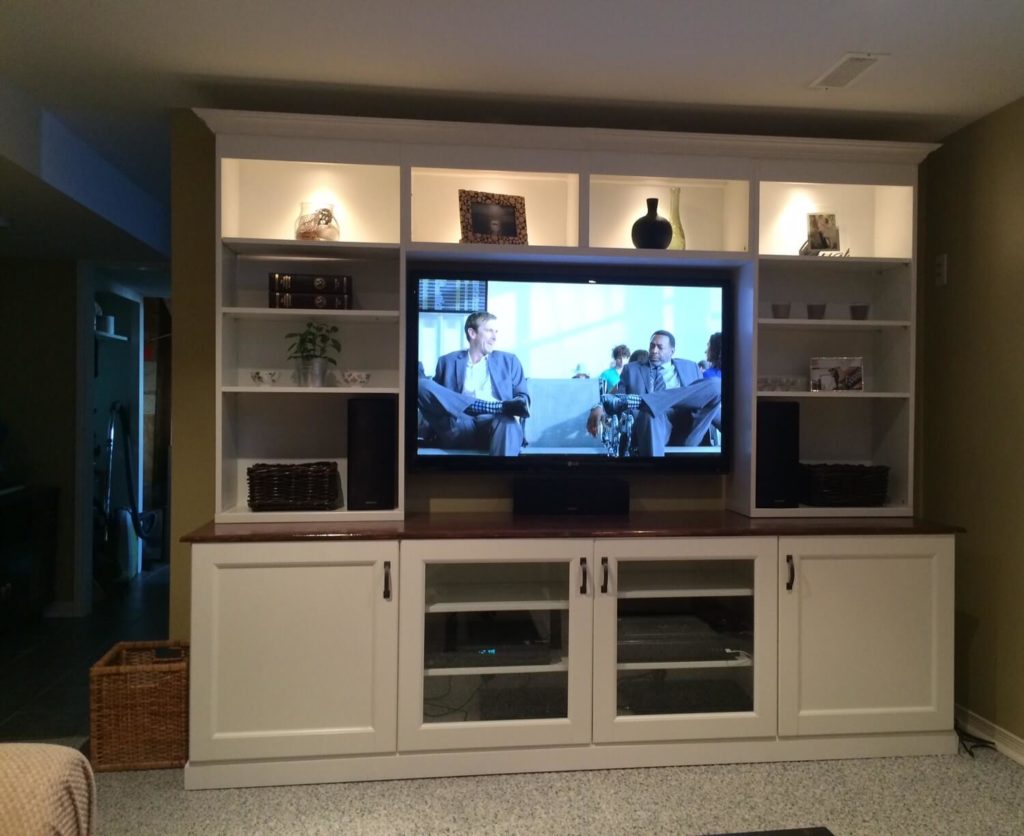 source: flickr.com
The next idea is also a small unit design that has cabinets in 'L' shape only which has open cabinets except for the lower 4 cabinets. Comparatively the central storage place is way spacious and can easily accommodate a huge TV set along with that you can also keep your game controller aside from the TV only. 3-4 candle stands just above the unit will attract everybody's eyes who are visiting your house. Keep some books according to your choice so that you can get access to those books as well in no time. The keep to have an attractive storage space is to keep that unit organized. Those small baskets are also included in this theme that gives a slight modernized touch to the entire theme.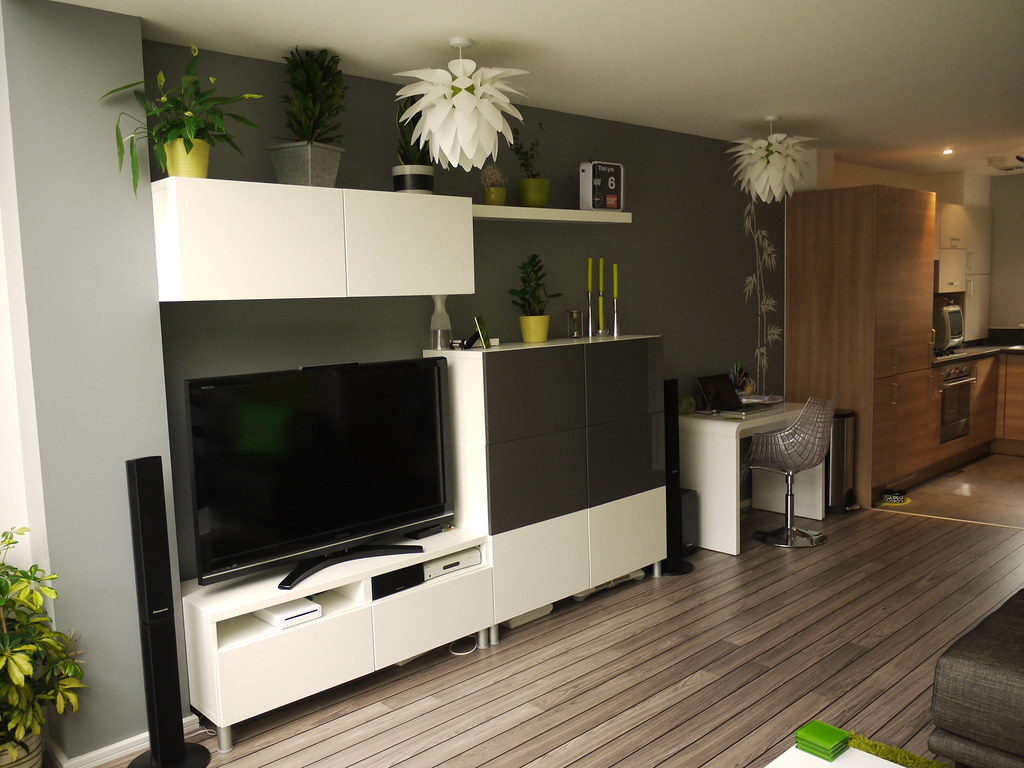 source: pinterest.com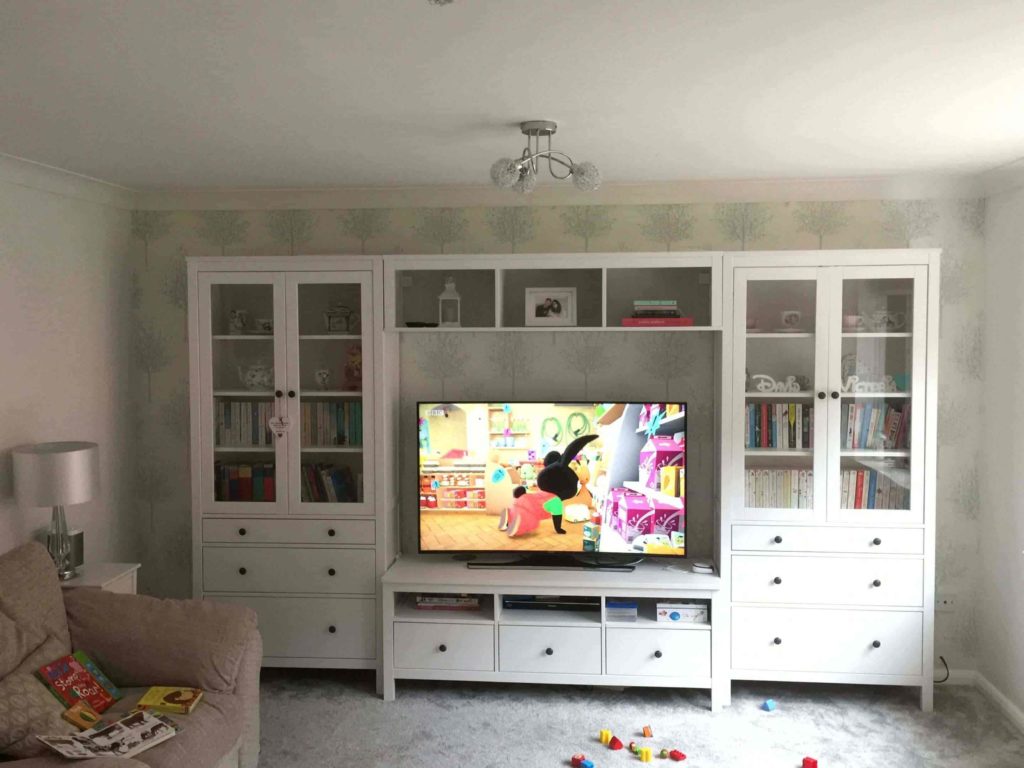 source: furniture.topdecoevents.com
The next TV unit design is sleek and simple in style. This is majorly inspired by sleek tables that are being used in the old days to keep TVs. Just cabinets are increased proportionately in the lower section. There are no cabinets above the table, despite that wall shelves are built just beside the theme to complement the whole look. These wall shelves also help in keeping many important books or merely showpieces as well to hold up the entire look of the living room where the TV unit is kept. The whole unit is made up of wooden and white and brown colored are intermingled beautifully. 
source: pinterest.com
source: awesomedecors.us
the next design which we are discussing is a small cupboard kind of storage unit design. this is again a basic table themed unit that has a cabinet in the lower portion. The unique attraction is two cupboard doors in the cabinets. This means the things you are keeping in there are way secure than then rest of the open cabinets. Secondly, it enhances the beauty because the doors are made with wooden borders with transparent glasses through which you can easily glance over the showpieces or books kept in there. The entire theme is of wooden color with classic white.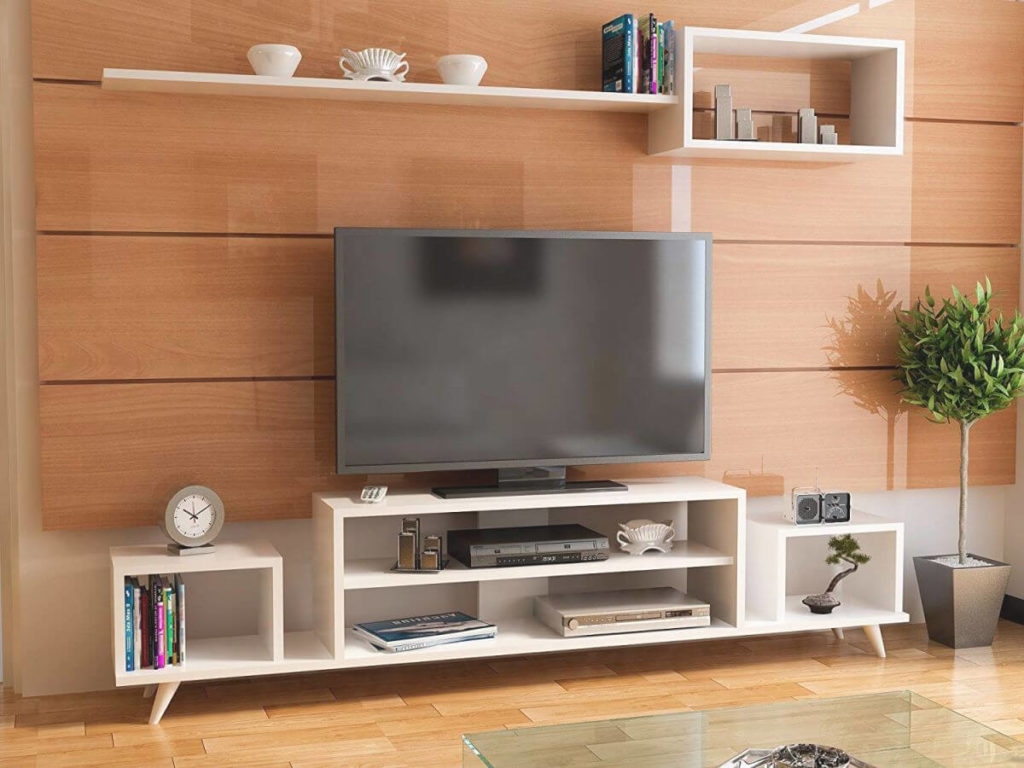 source: tvstandsoutlet.com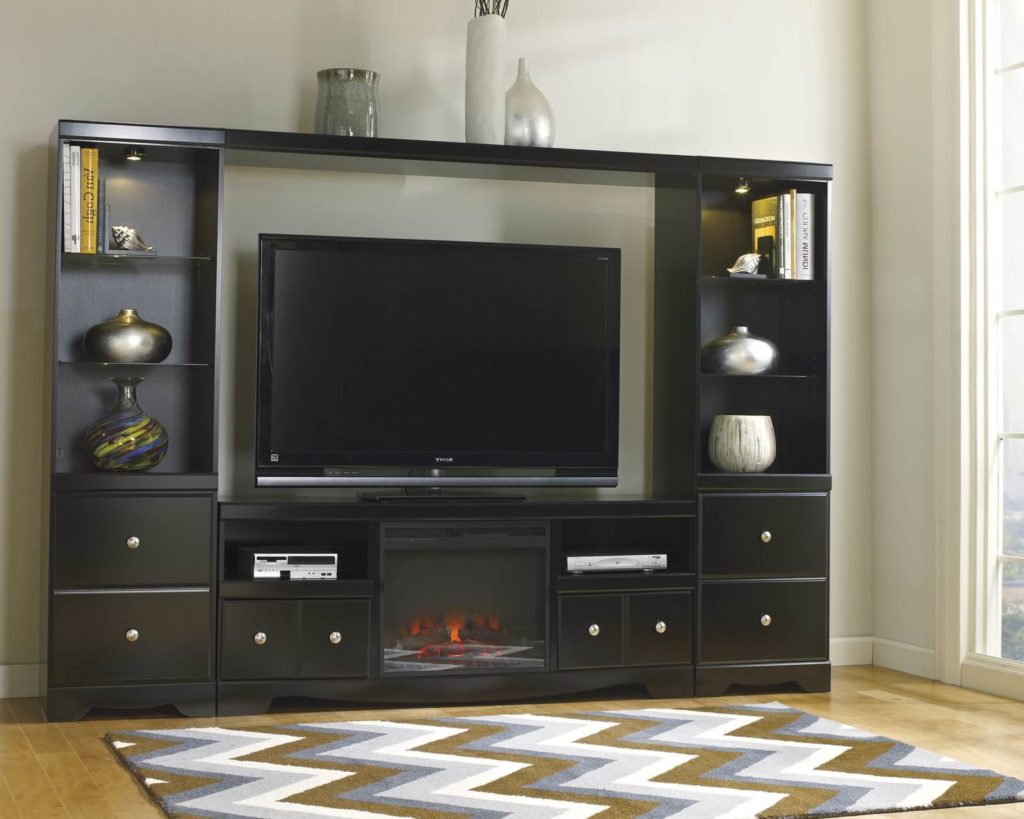 source: pinterest.com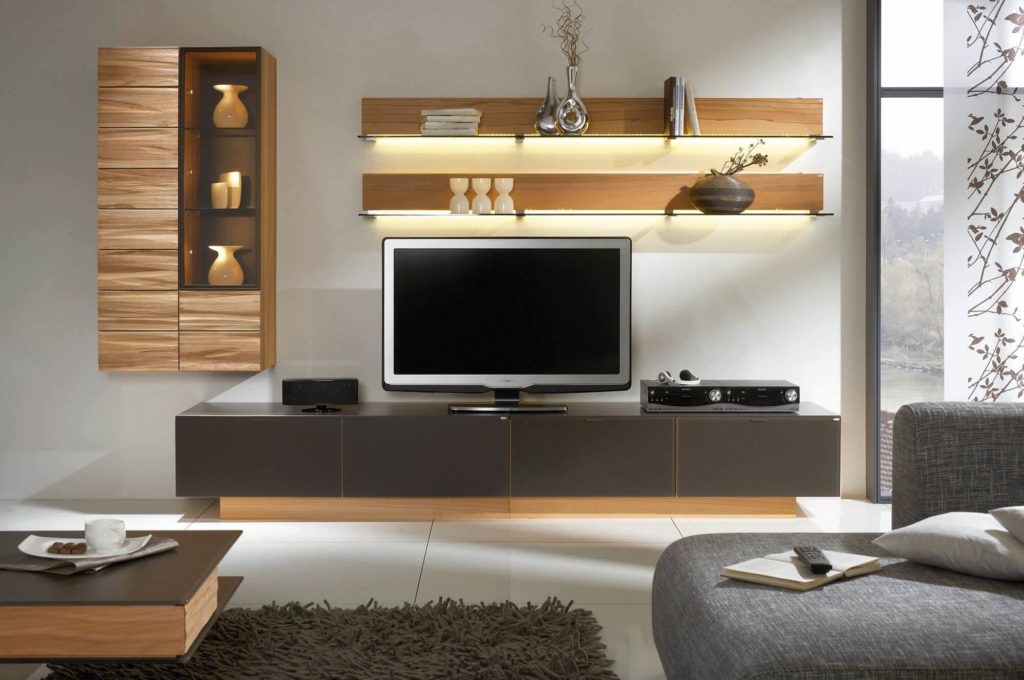 source: pinterest.com
source: pinterest.com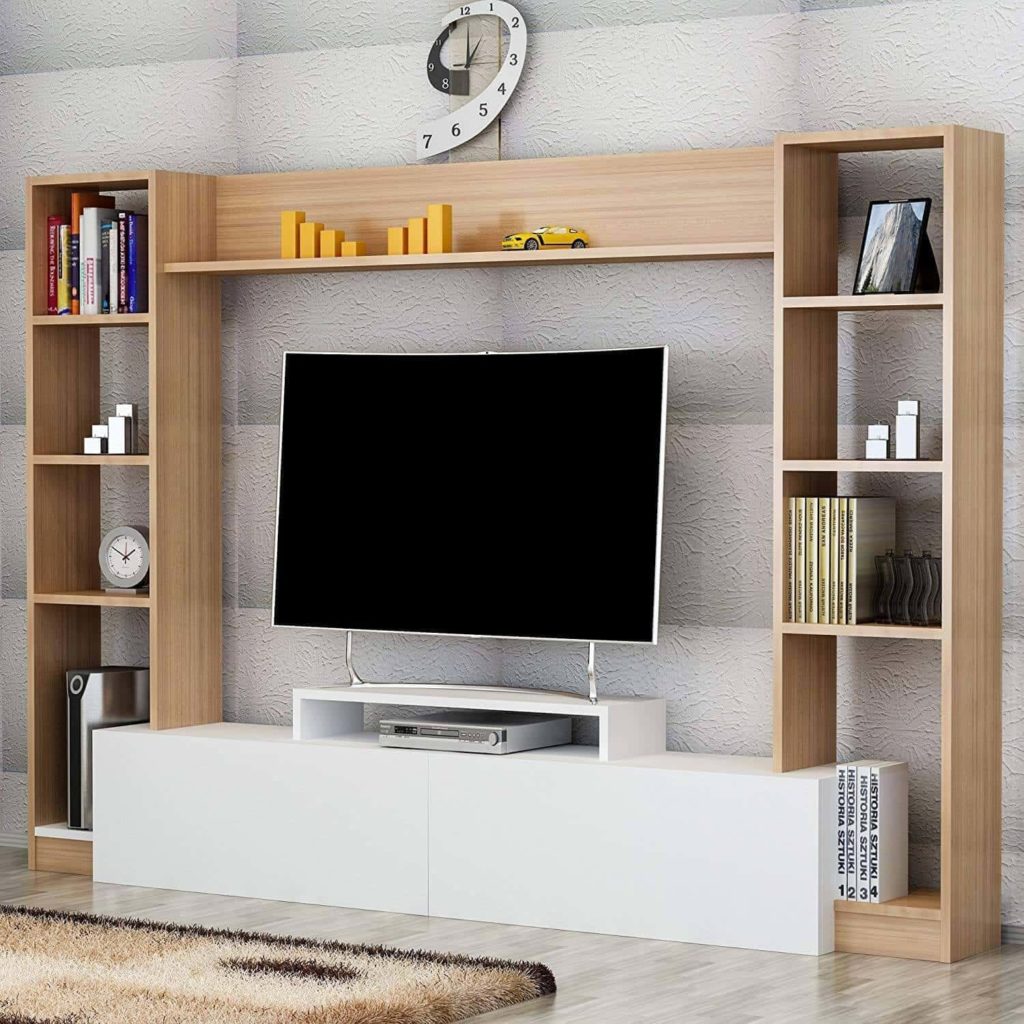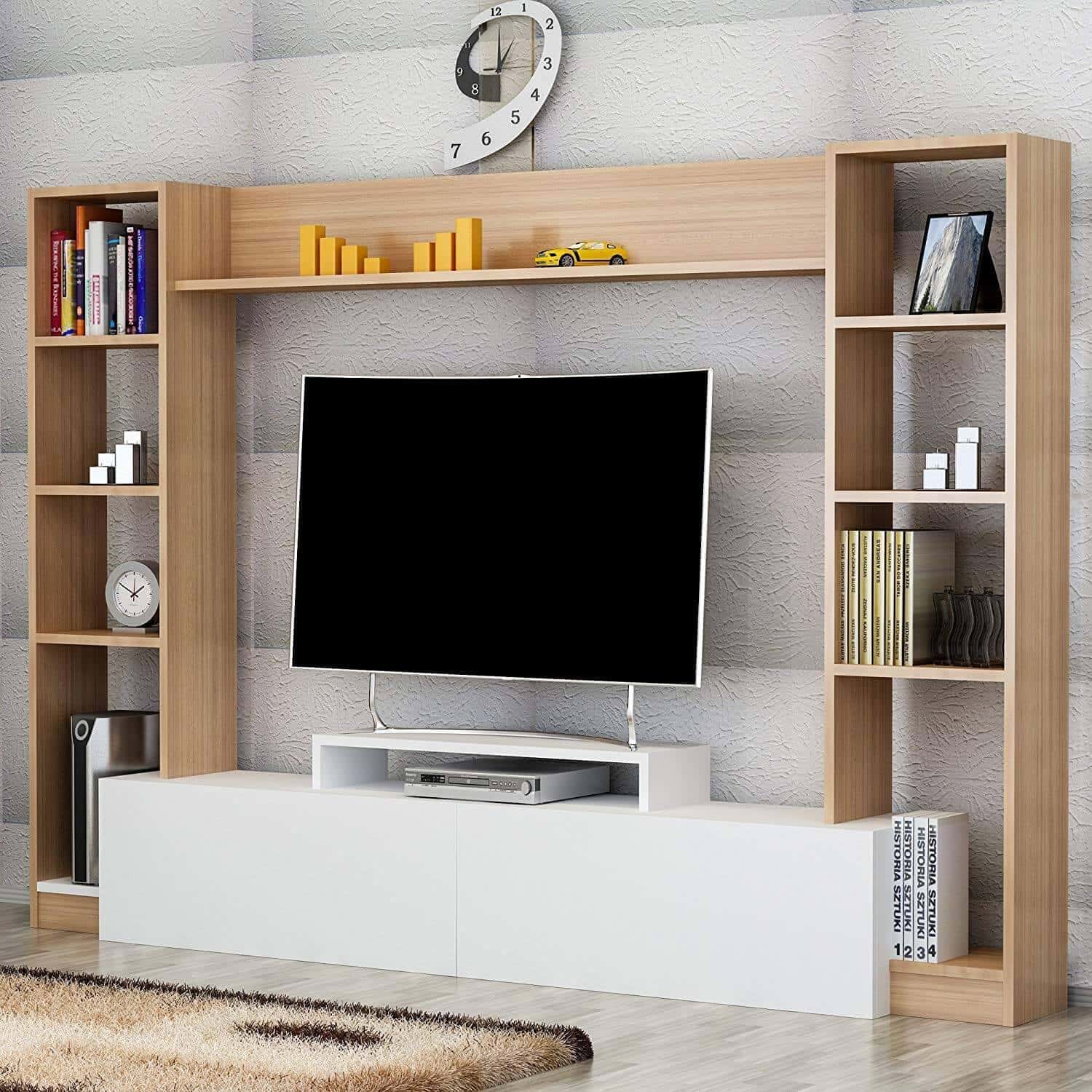 source: pinterest.com