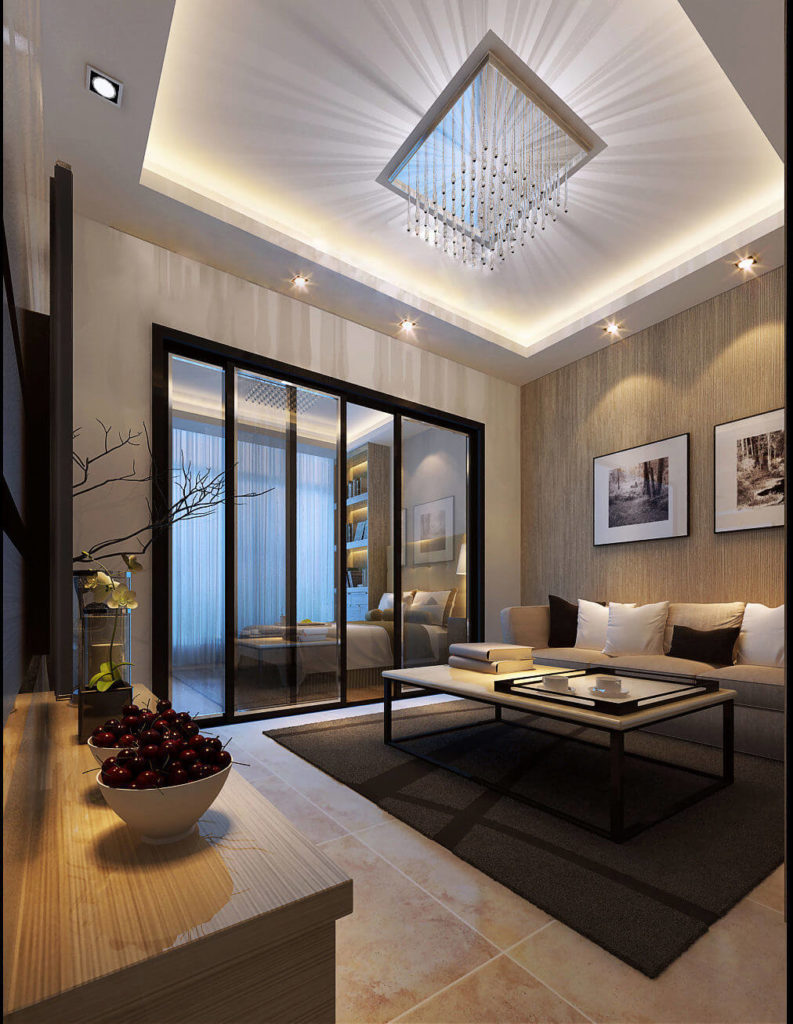 source: cgtrader.com
Everyone dreams of having a beautiful house. Our house represents us in person. Specific rooms in the house represent different aspects of your psyche. To make your house look more stylish, one should go for 3D interior decorations. Your dressing sense represents your personality similarly the way you design your house is a more consistent refection of you. For example, your living room arrangement reflects to how social you are. Alternative ways to decorate walls using 3D wall designs show that you welcome changes. If you dream of owning a 3D Home, you should surely go for specific interior decorations which will enhance the aura of your house.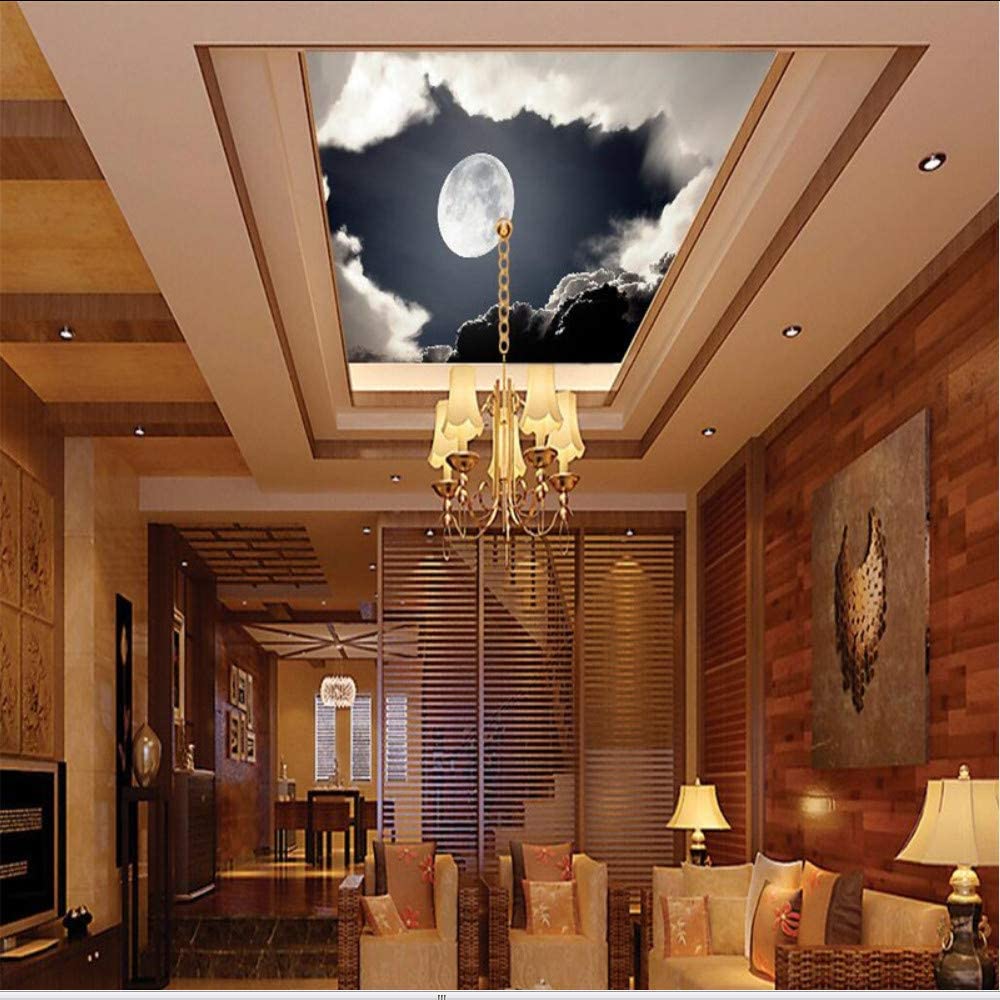 source: amazon.com
The living room is the most used and important area of the house. A large wall of the living room can be decorated using a 3D flowery wallpaper or it can also be painted with some lively orange tones.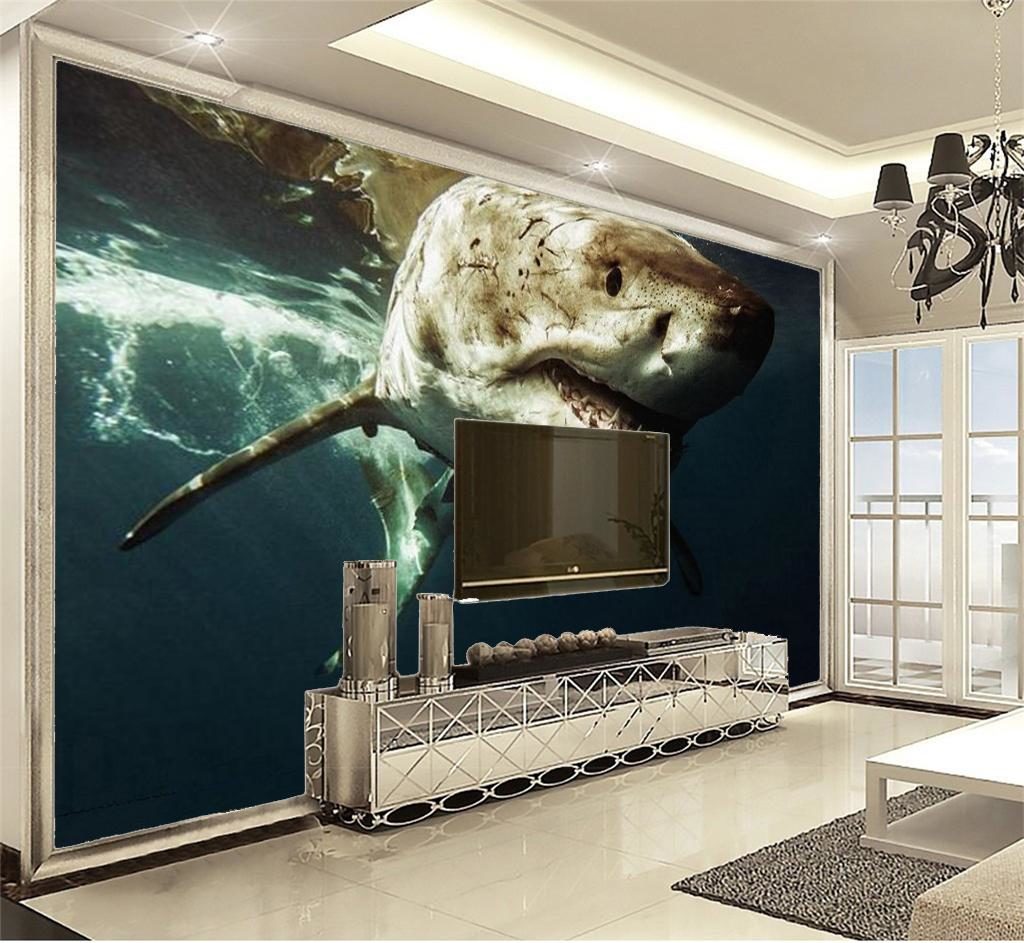 source: dhresource.com
Going for glass floors in case of the hall areas is one of the most fascinating choice. The look can be enhanced by keeping some antique showpieces along with good pieces of wooden furniture. To increase the efficiency of the lighting, designed lamps can be placed at the top of the pillars. In the centre one can keep a show plant to make the atmosphere more cosy.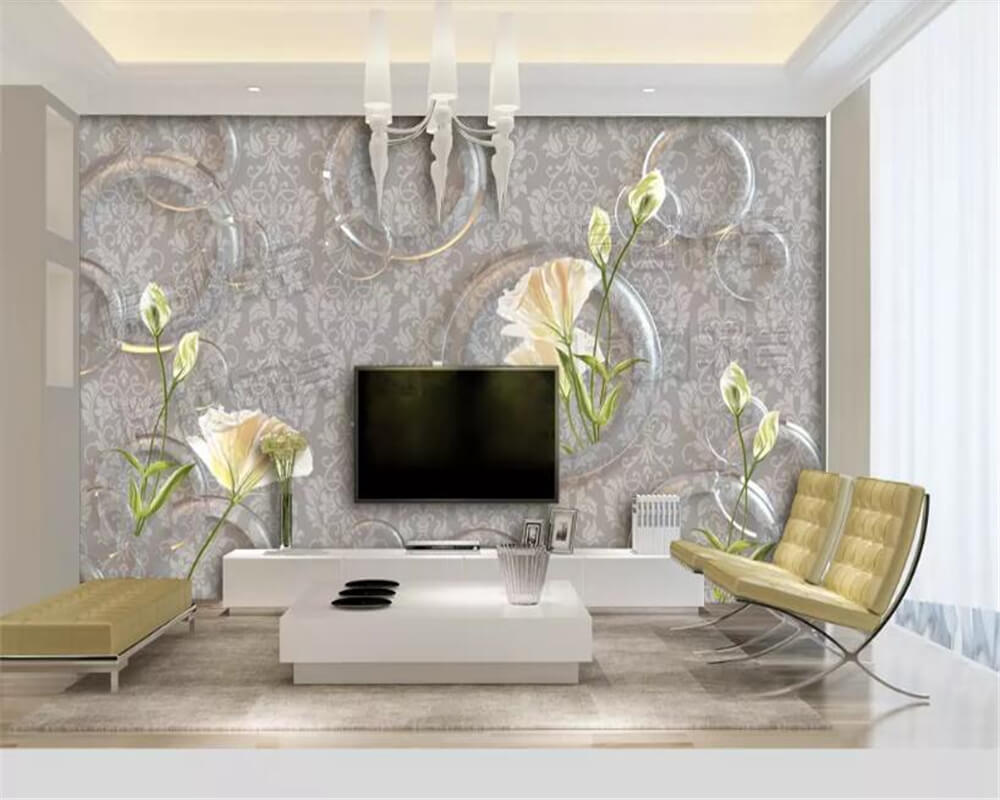 source: aliexpress.com
In case you have a television in the living room its better to keep the room spacious by keeping few furniture. A sofa and a centre table will go well with the look. You can also keep few artificial plant twigs in a vase at one corner to create an antique impression.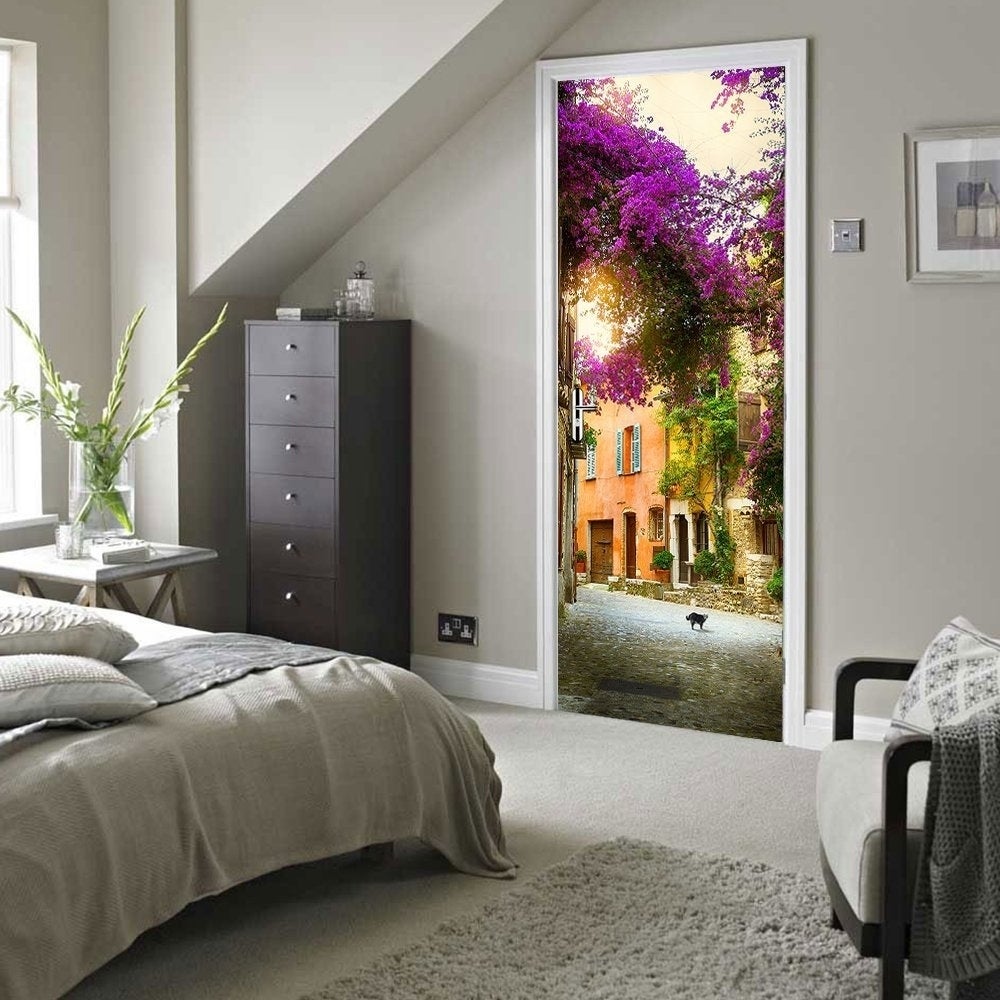 source: Overstock.com
A huge chandelier at the centre of the rooftop is a great idea for the guestroom. The roof can be made of transparent glass to get a good view of the sky. The walls can be given a 3D brick effect.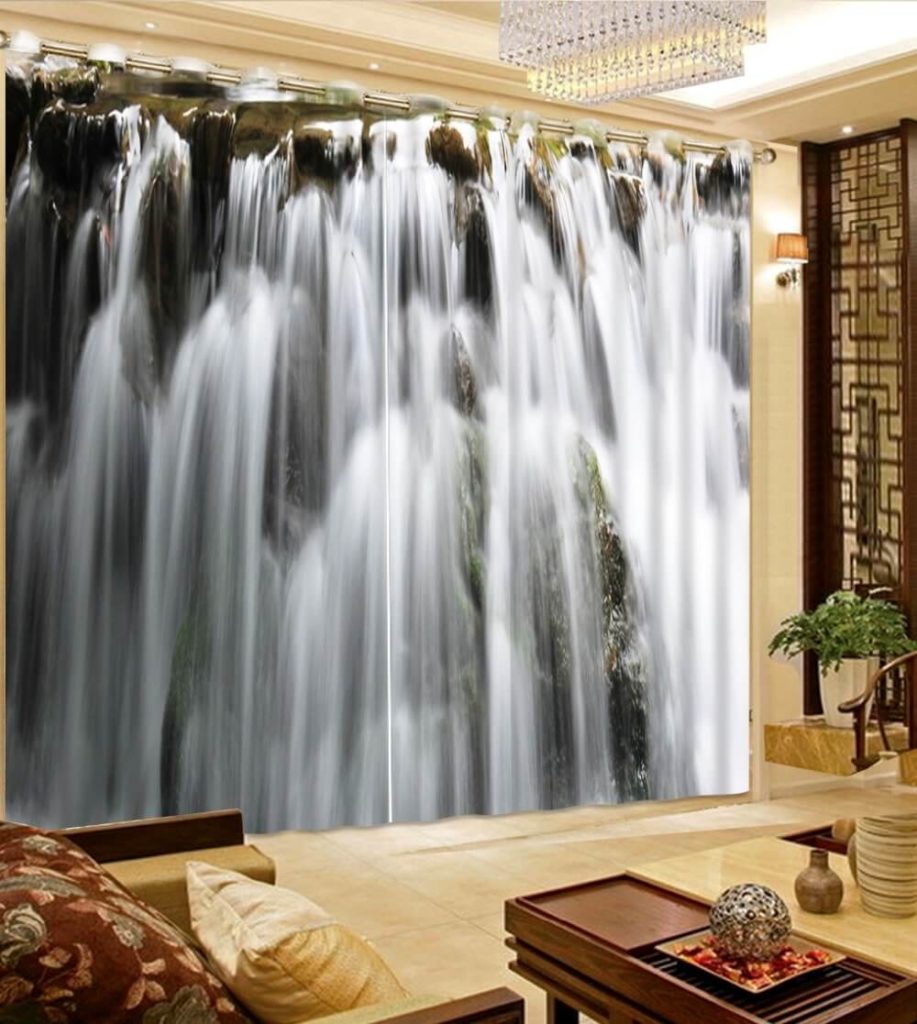 source: amazon.com
You can design the wall behind your television in various astonishing styles. You can go with some floral carvings on the wall. If you are fond of wildlife you can go with a 3D marine wallpaper. These will add warmth and life to your room.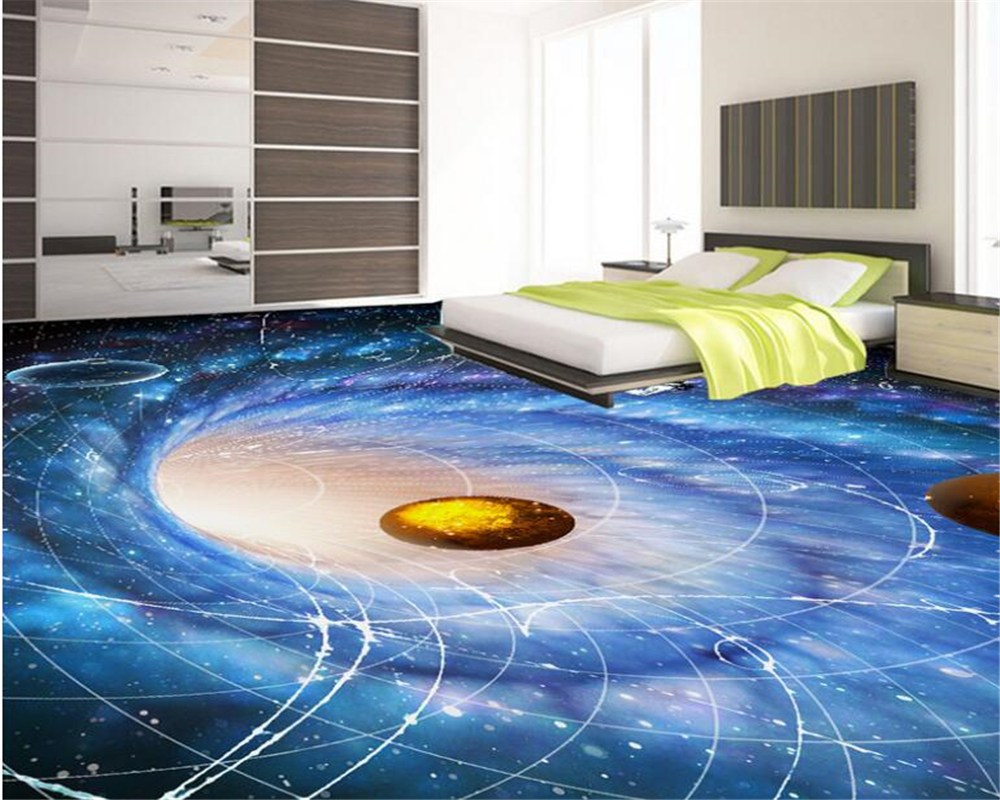 source: antidiler.org
Bedroom is everyone's favourite room. It is that part of the house where you can relax and express your innermost desires. The walls and the floors should be painted with some sophisticated colours like grey or white. In case of furniture one can go for a wardrobe and a tiny centre table. You can also enhance the decoration by hanging a large photo in one of the walls.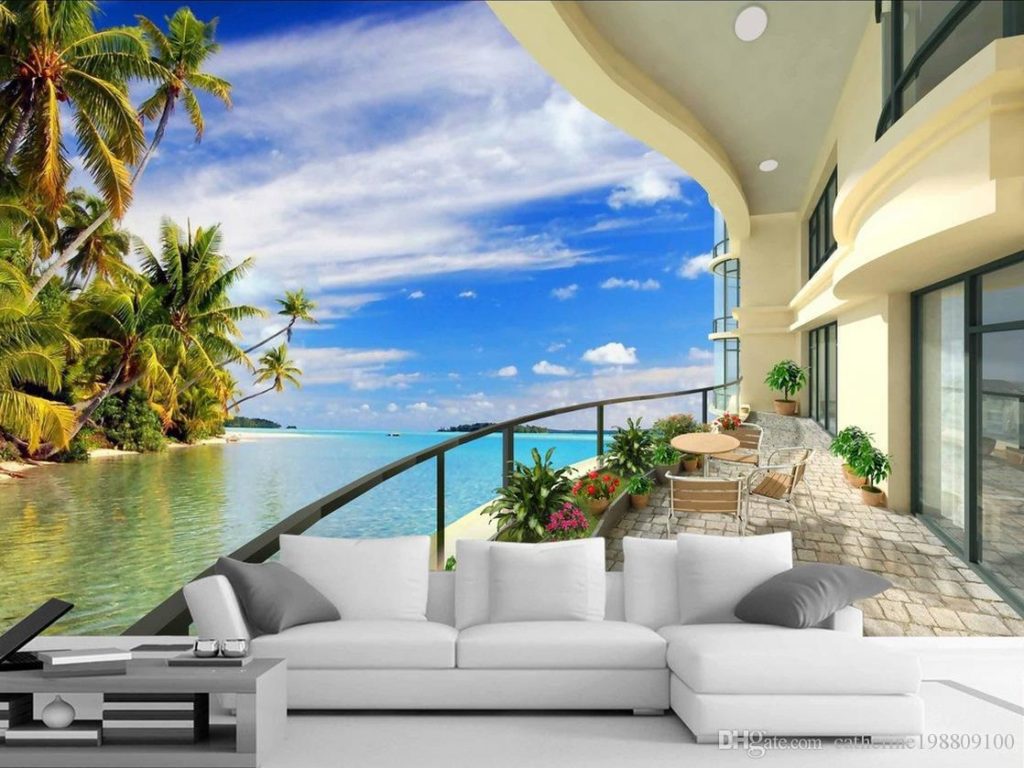 source: dhresource.com
We can put up some 3D curtains in the living room as well. The curtains should be long with vibrant colours. These will not only make the room look spacious but would also give you a relaxed feeling.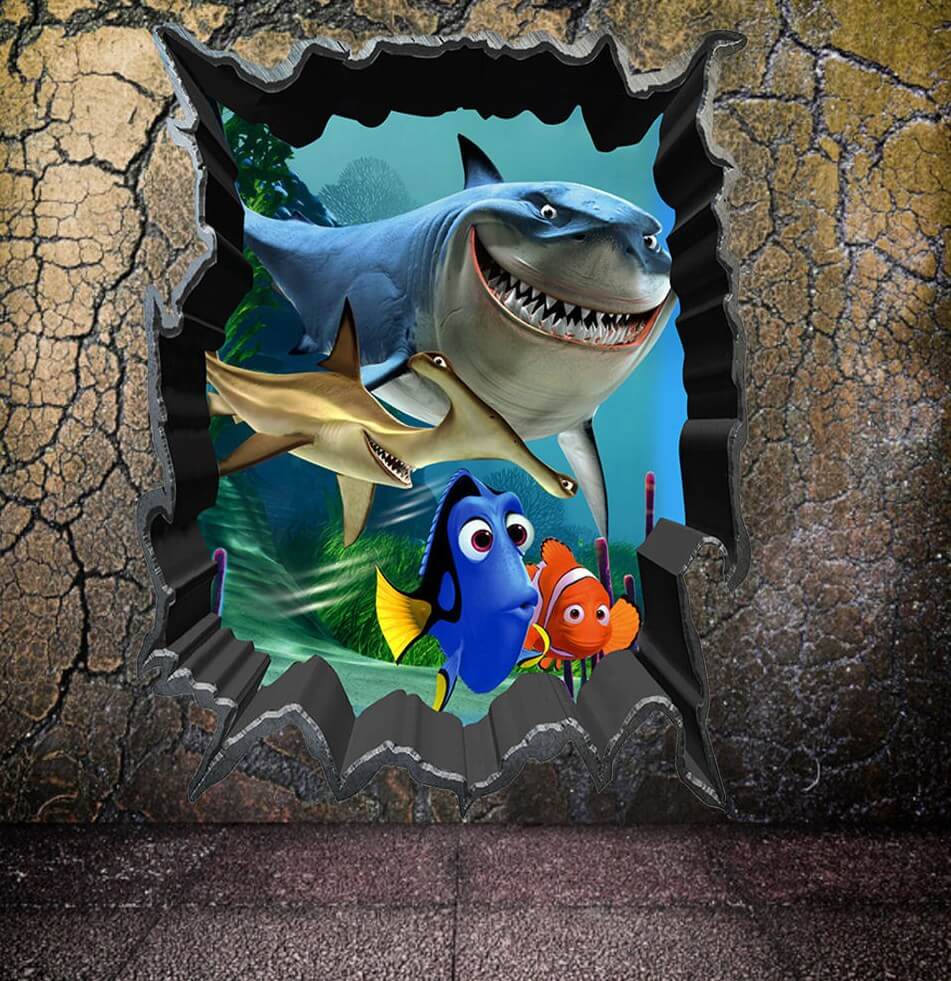 source: sites.google.com
Using 3D prints for the floors is one of the most trending choices these days. One can go for a universe or space in case of choice of the picture.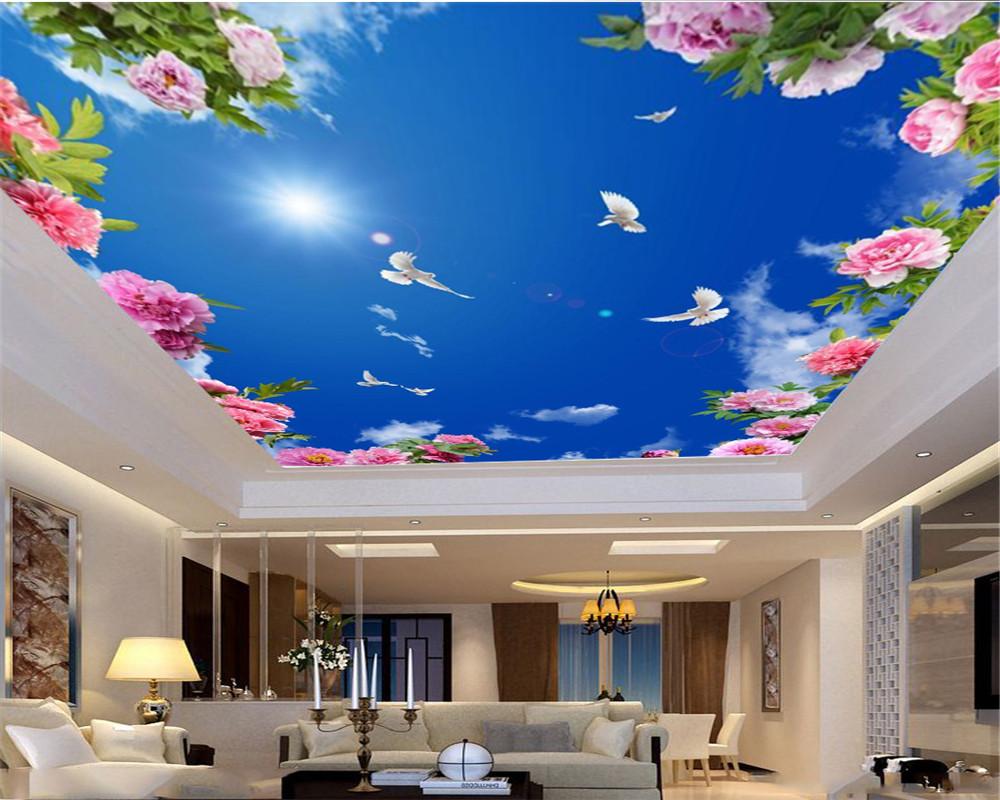 source: dhresource.com
Do you like to feel an atmosphere of beach in your living room while you are relaxing after a stressed out day? Well, you can go for a large wallpaper of an ocean or some beachside having few coconut trees. This will look more lively if some interior plants are added along with proper lighting.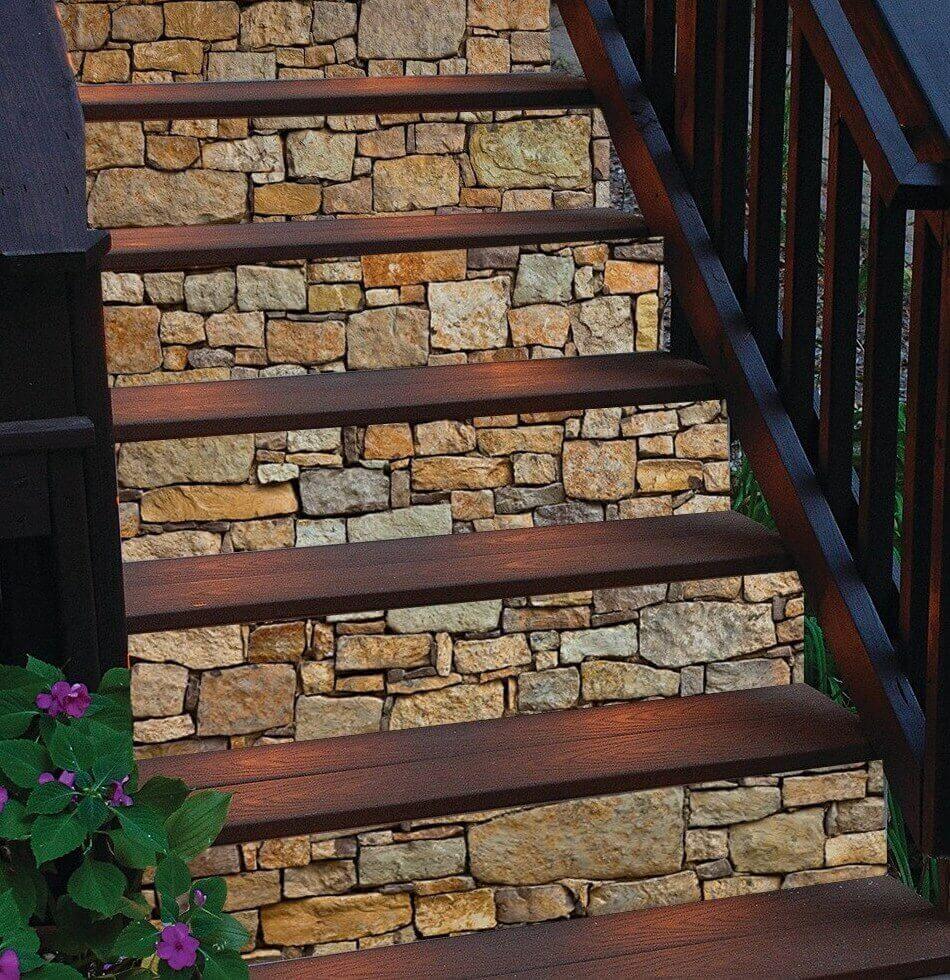 source: sites.google.com
For the kids room it will be best to have a

3D Wall Design

of your child's favourite cartoon character.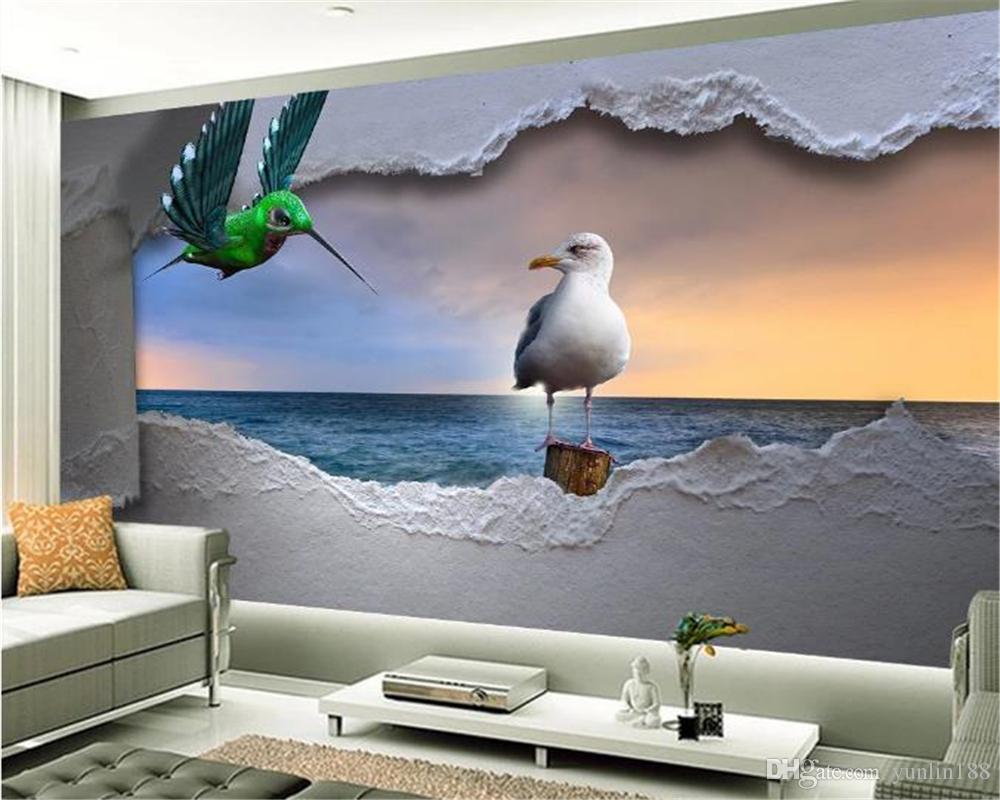 source: dhresource.com
For the living room, you can also go for a big 3D wildlife wallpaper to add an extra life to your room.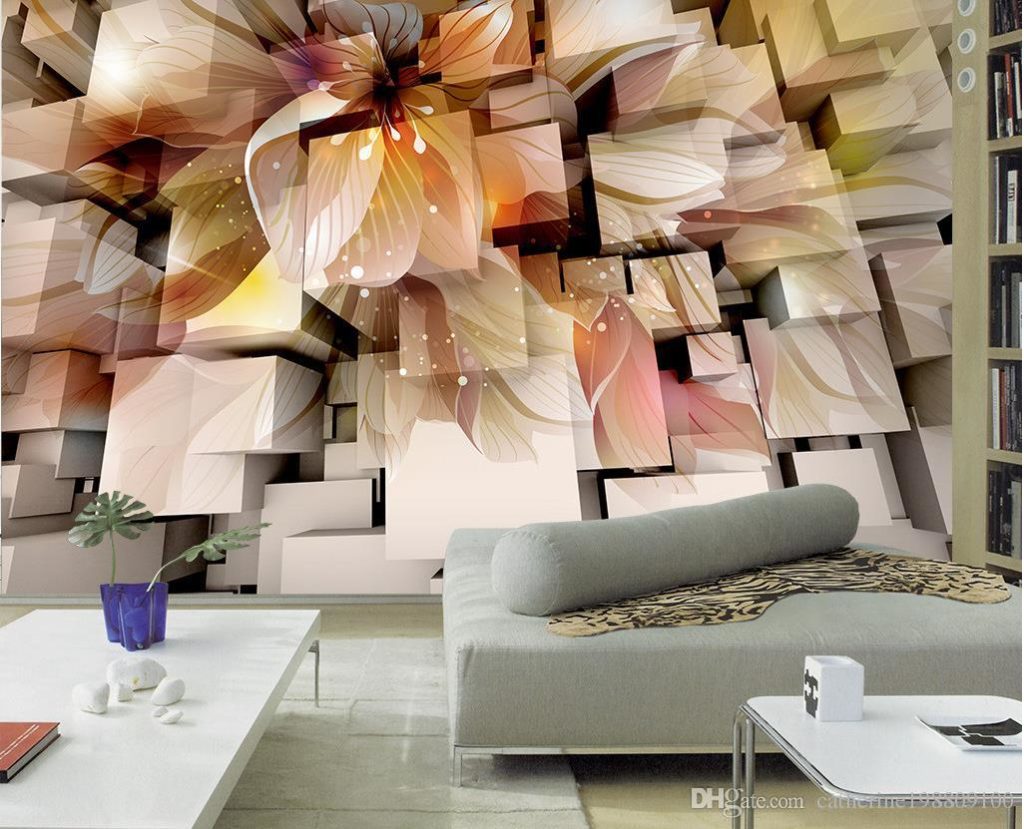 source: dhresource.com
3D wall papers

for the staircases will give your house a more classy look. For the staircases using brick wallpapers or stone or rock wallpapers would add an extra life too your sweet home.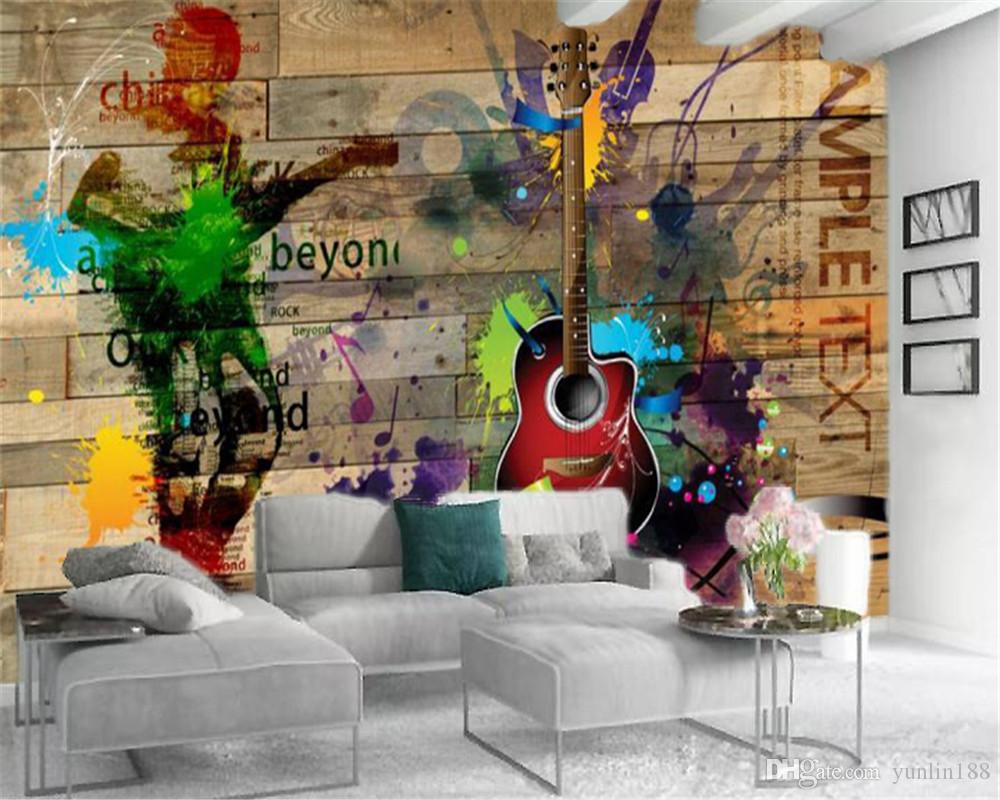 source: dhresource.com
If you are a really big fan of music then you can go for a  huge 3D wall Paper of your favourite music instruments in one of the walls. Colour splash effects along with the musical instruments will look amazing together.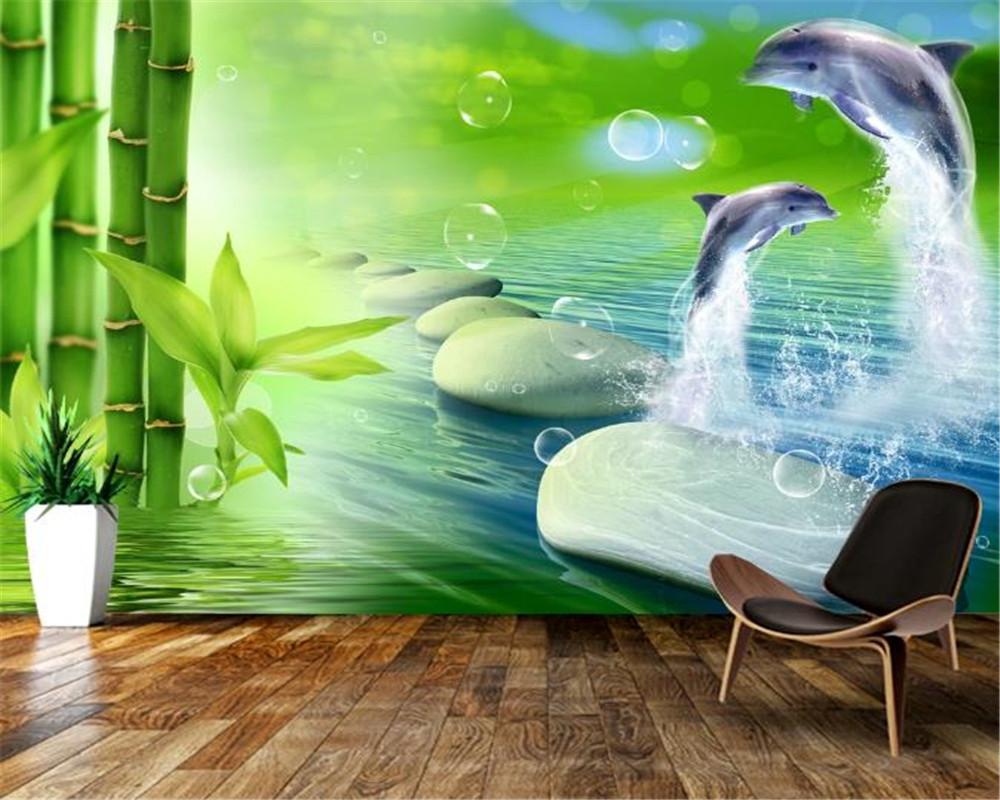 source: dhresource.com
For the relaxation room or where you meditate or perform your regular exercises, it will be best to go for a 3D nature wallpaper. The floor can be given a brick effect.

Decoration is something that brings beauty to your rooms. If you want to go for a 3D Home Decor, you will have to spend a lot of money on it. However with TAD projects we are trying to curate some of the most popular interior decoration ideas. With the help of these, you can frame your dream house with your favourite styles.