Nowadays, storage factor and space in your house matters a lot.  Especially in small houses, studios or apartments there is a shortage of space.  If one needs to decorate or renovate their house and make proper use of space with proper storage facility, one must go with the corner cupboard design ideas that will optimize the space of their room. Optimization of room space is one of the important factors to put the things in a proper place and make best use of furniture to make your home look complete.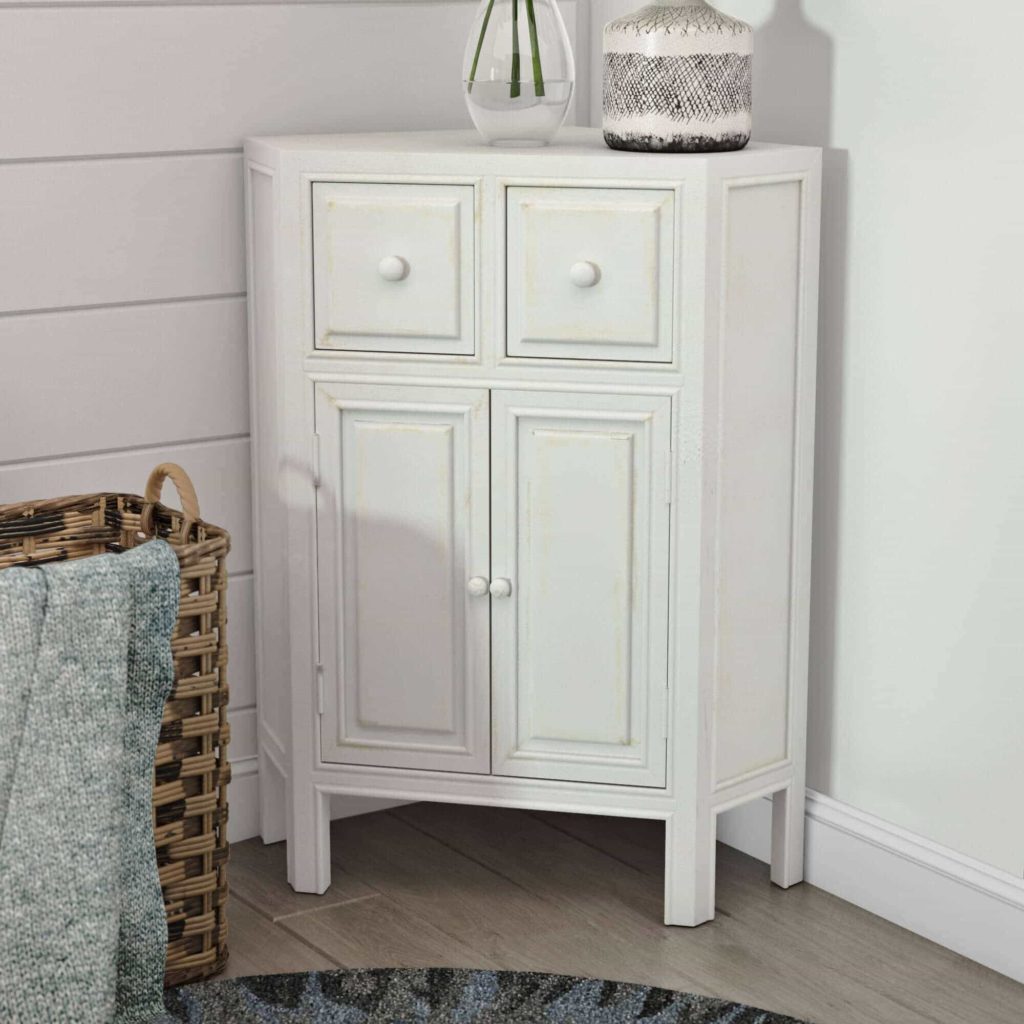 source: wayfair.com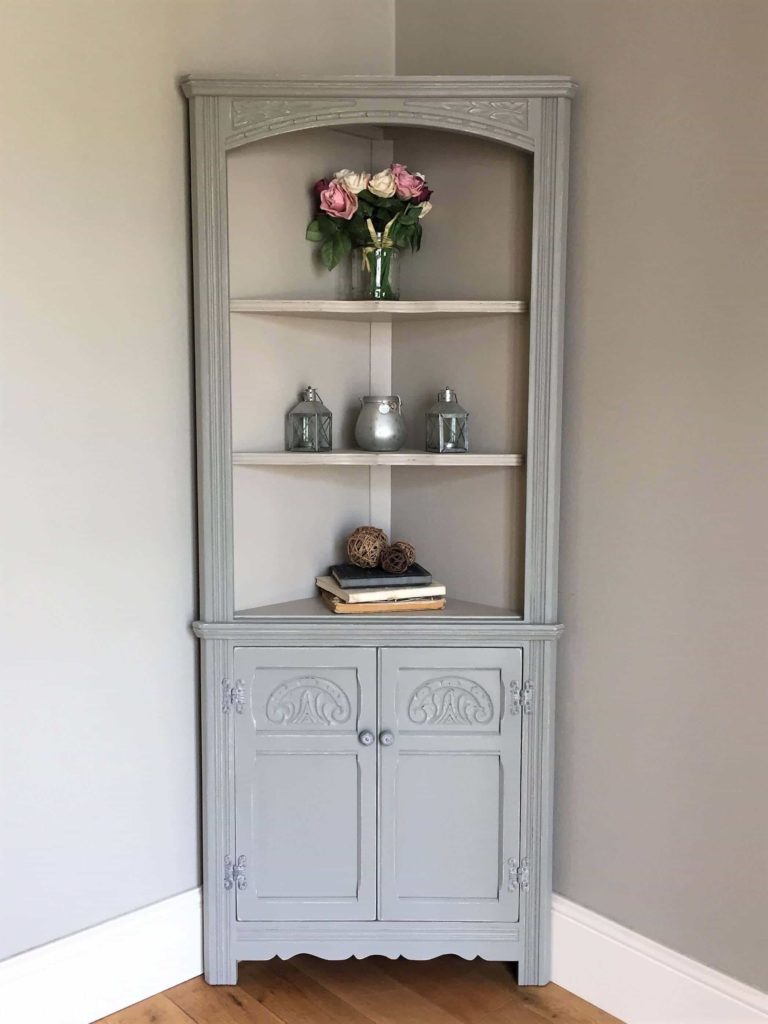 source: pinterest.com
One of the best ways of optimizing a room space is using corner cupboards. A corner cupboard is a specially designed cupboard which is used to maximize the usable space of the corner of the room and a corner cupboard or a corner cabinet is suitable for any room, it maybe kitchen or bedroom or drawing room. It not only provides a storage space but also a stylish, sturdy and a good view to the corner of the room with proper utility and is an easy way to increase the efficiency of the space. Depending on your choice you can create a floor to ceiling length corner cupboard or short corner cupboards. They can be made of any designs and texture as per your suitable choice.  Here are the few selected best corner cupboard design ideas you can create to optimize the room space.
source: Overstock.com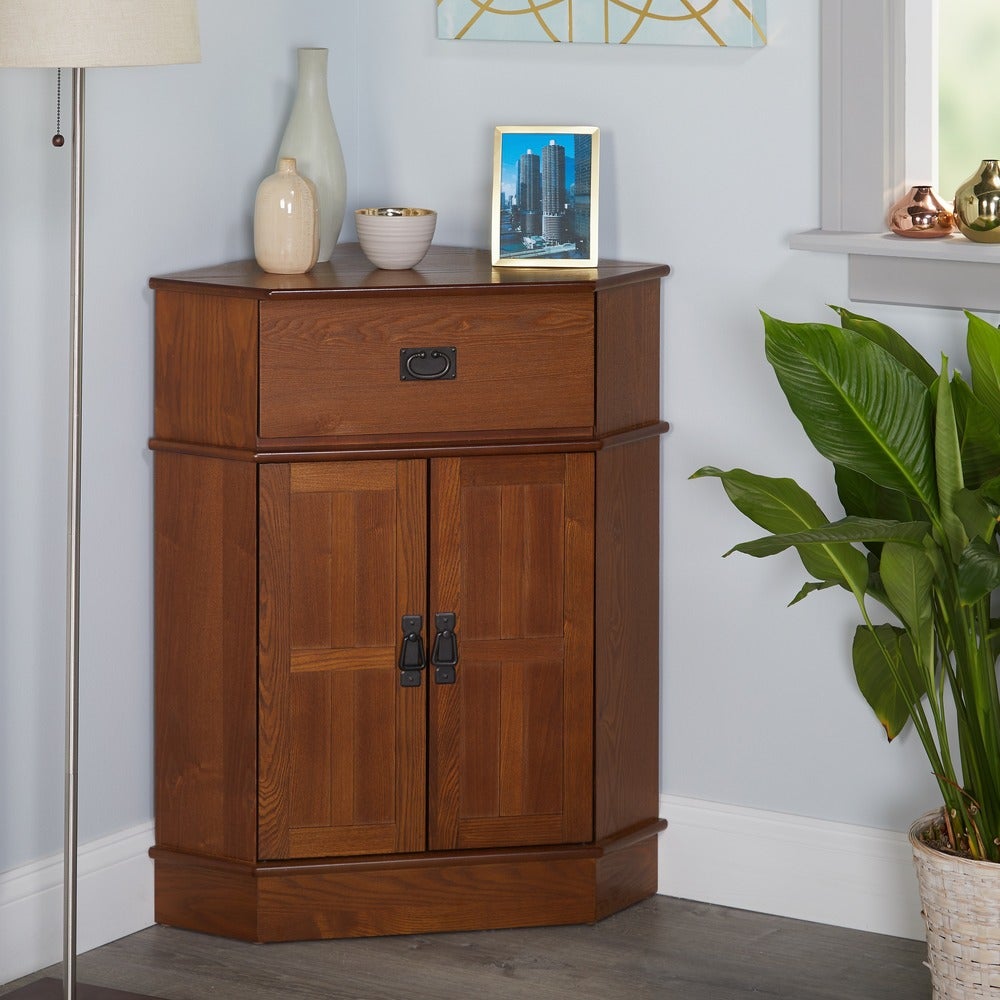 source: Overstock.com
The short wooden cupboard with closed cabinets and with short legs is designed to provide storage. You can decorate the cupboard by coloring it that will be matching with the walls of the room and putting flower vase or showpieces above the space provided by the cupboard.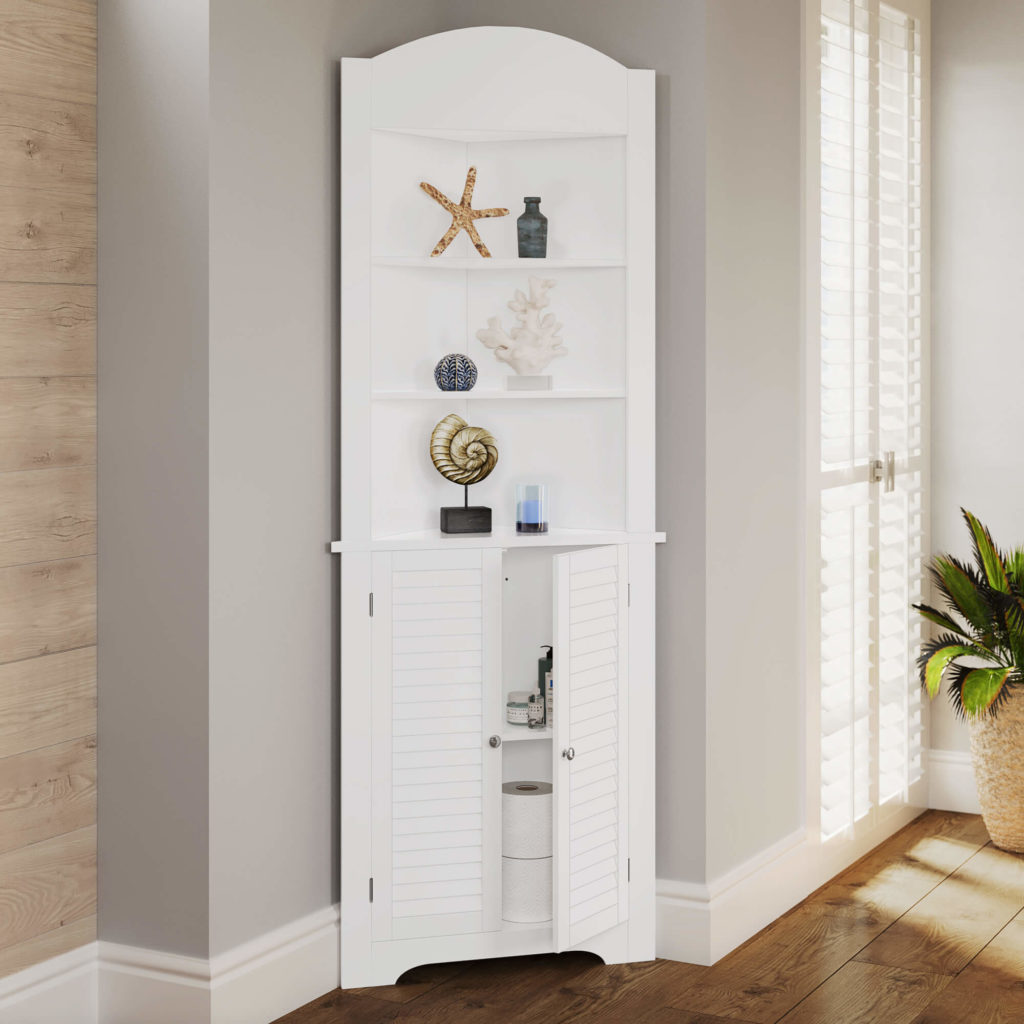 source: walmartimages.com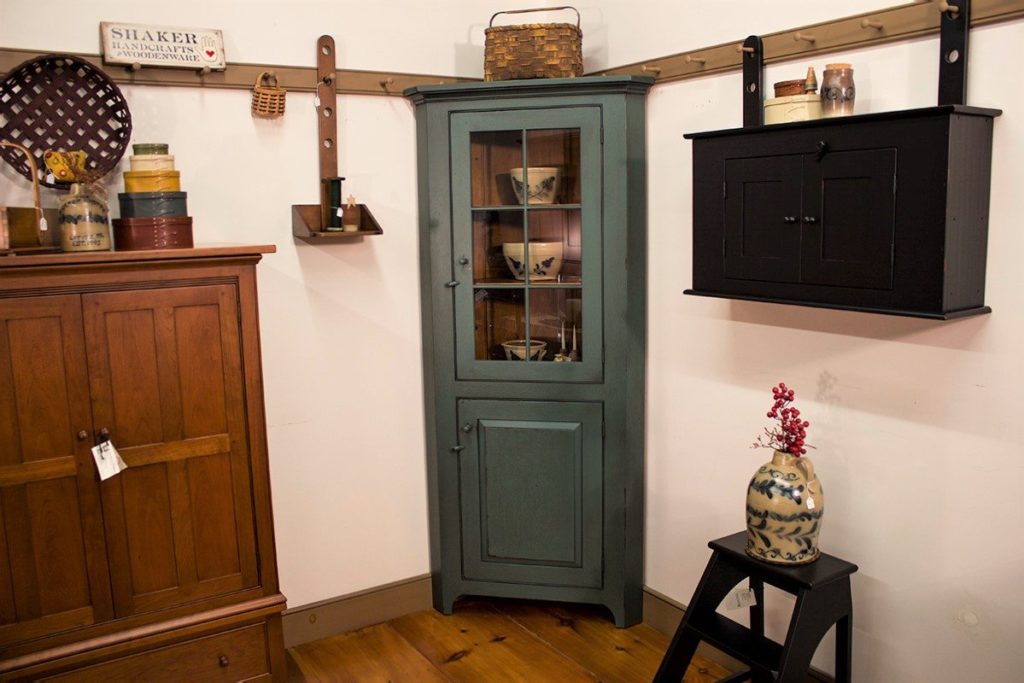 source: shakershoppe.com
One of the common types of corner cupboard idea with traditional look is the long floor to ceiling cupboards. They are traditionally designed which gives an ethical look to the corner of the room. The cupboard is divided into two halves; the lower half has a closed cabinet to store things and the upper half are open shelves to keep books or other items which also provides an attractive look to the corner of the room.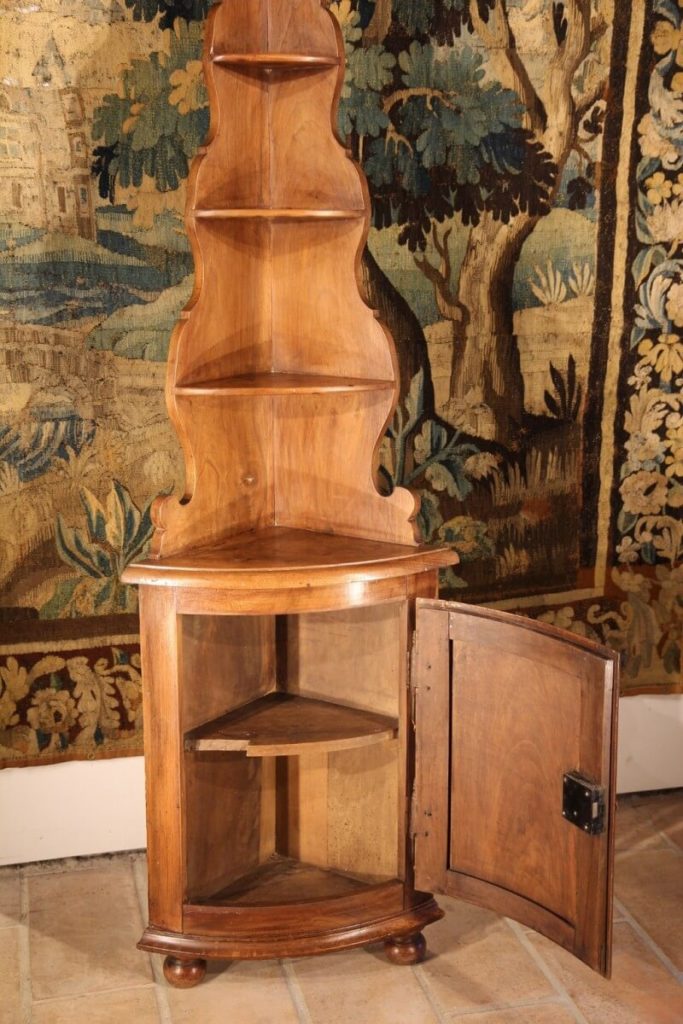 source: anticstore.com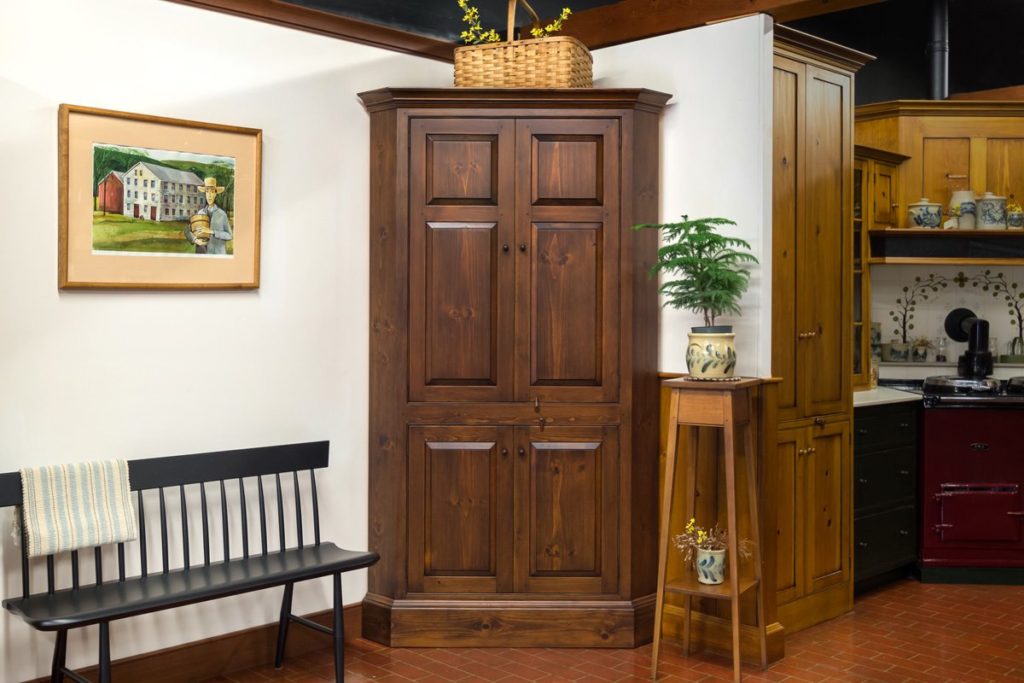 source: shakershoppe.com
The short corner cupboards can be designed in various ways, and can be made up of ply or any other wooden material. The designs of the door can be made simple or stylish with different door handles as per the owner's choice.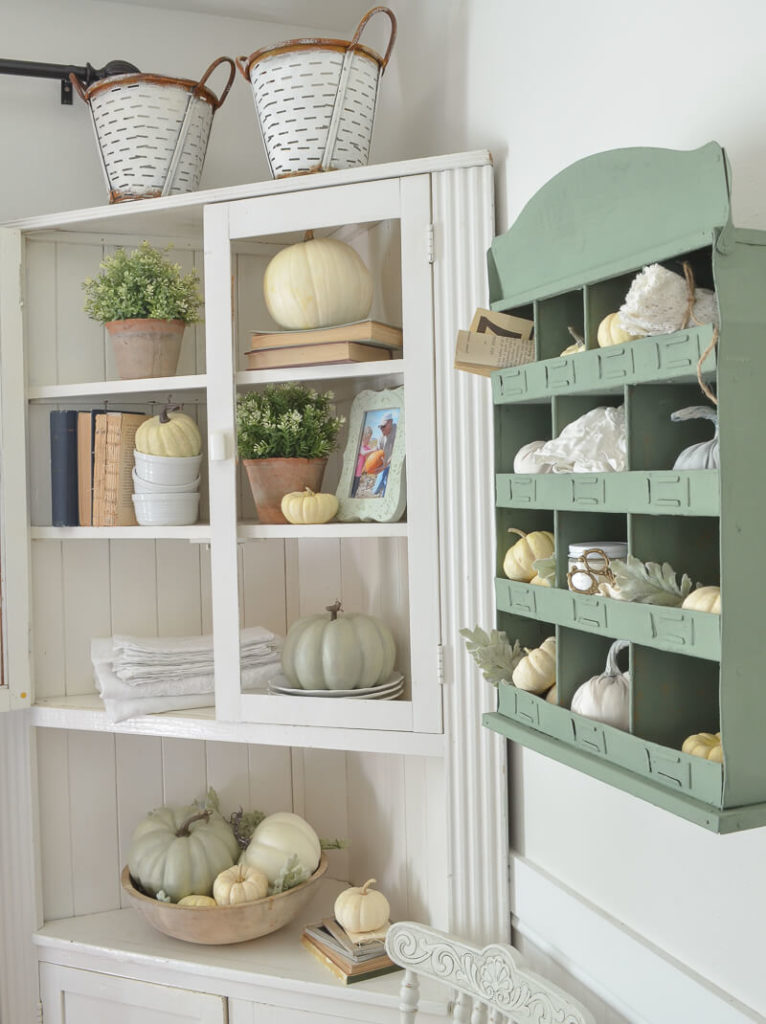 source: sarahjoyblog.com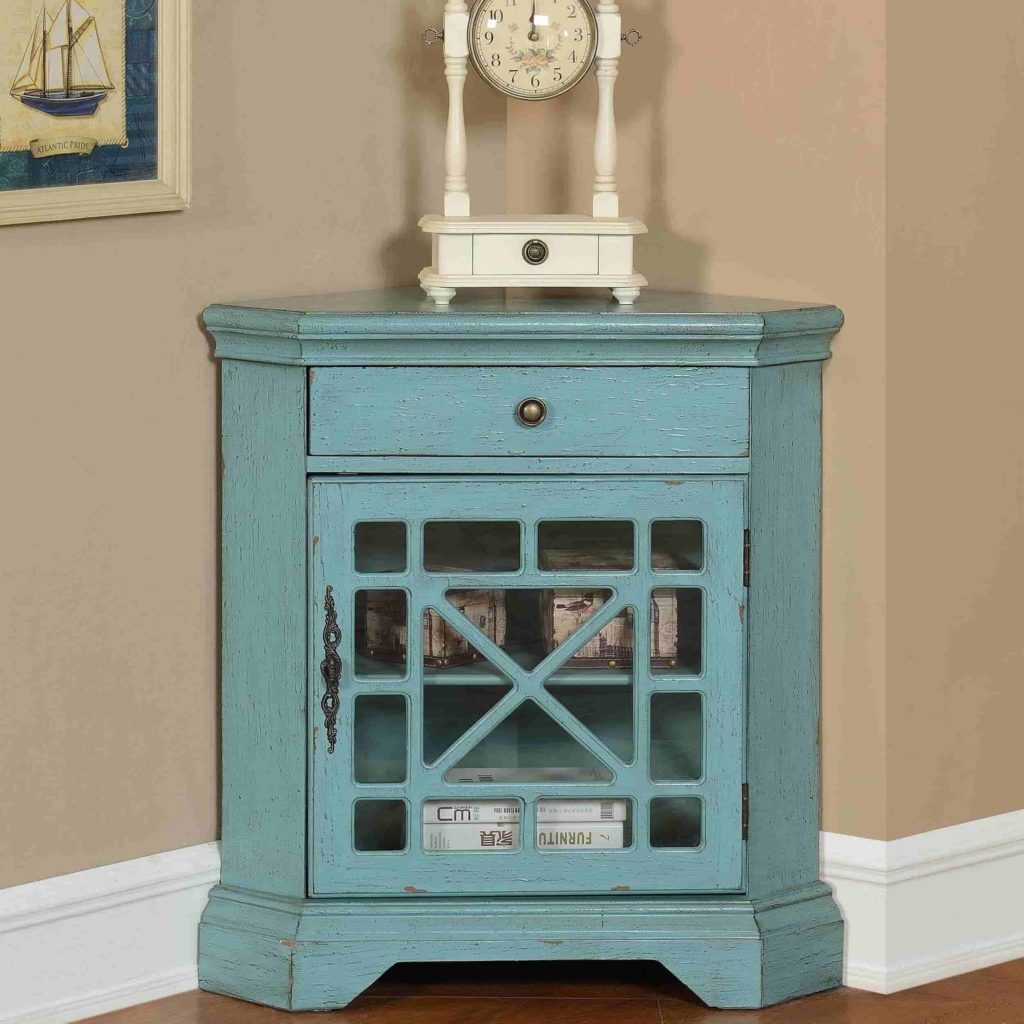 source: wayfair.com
The maximum storage is provided by the floor to ceiling corner cabinets as it has two sections, the lower section for storage with closed doors and upper section with shelves for ideal space for keeping of showpieces or attractive items or books and other things to fit in. The designs provided in modern houses are most stylish and attractive and looks practical.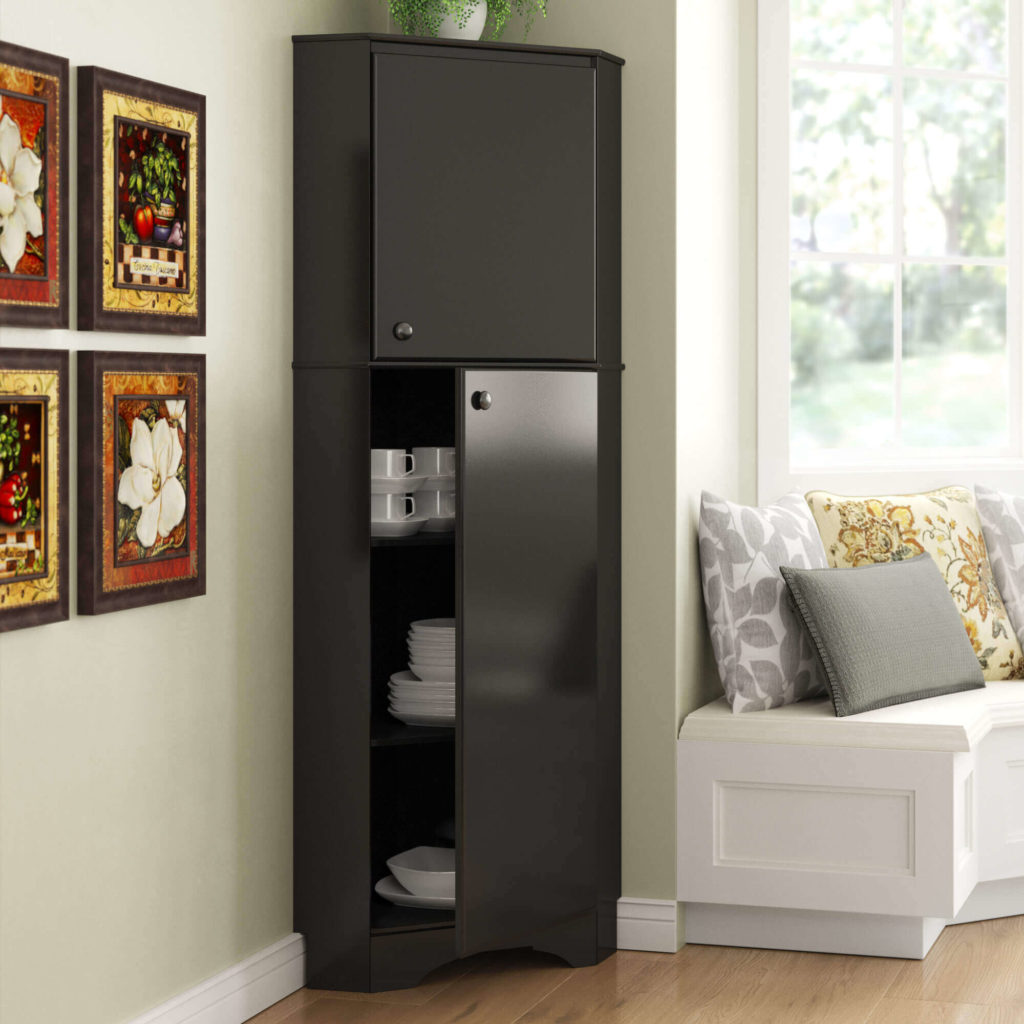 source: ostkcdn.com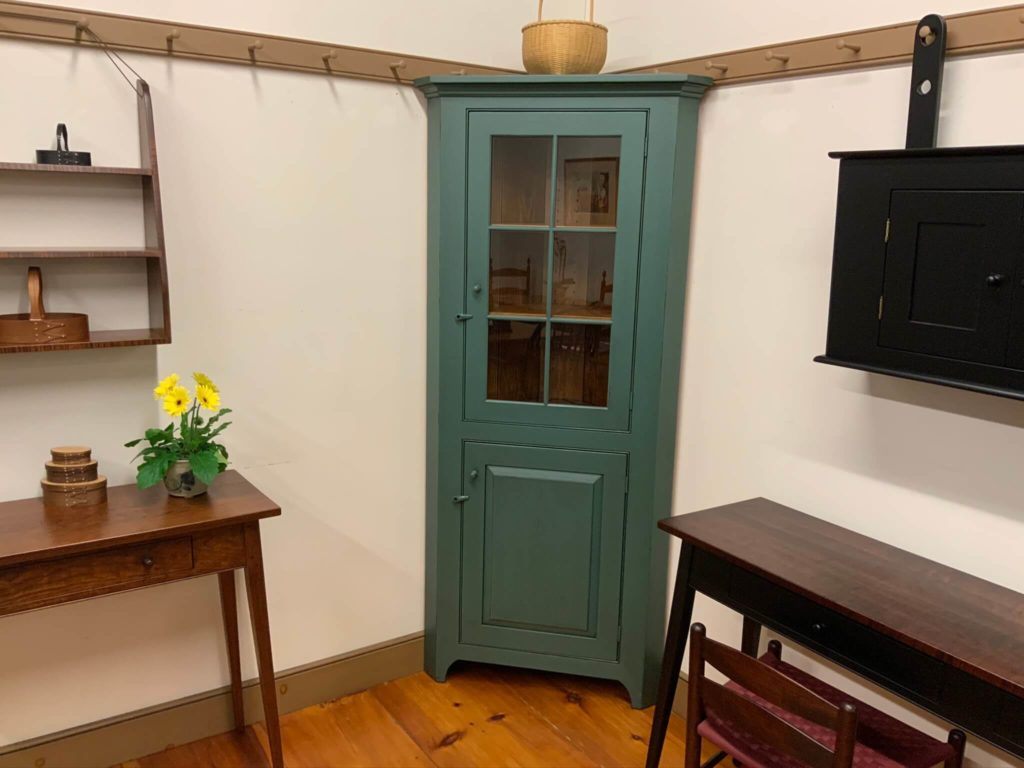 source: shakershoppe.com
A bedroom corner cabinet mainly contains all sorts of clothing or other essential kits whereas the cabinets in the kitchen are used to keep crockeries and other kitchen items. The style statement of the corner cabinets matters a lot; it can be double door or single door. Glass doors can also be provided which will give an attractive look to your corners of the room. The cupboard can also be made of metallic texture with specific designs.
source: pinterest.com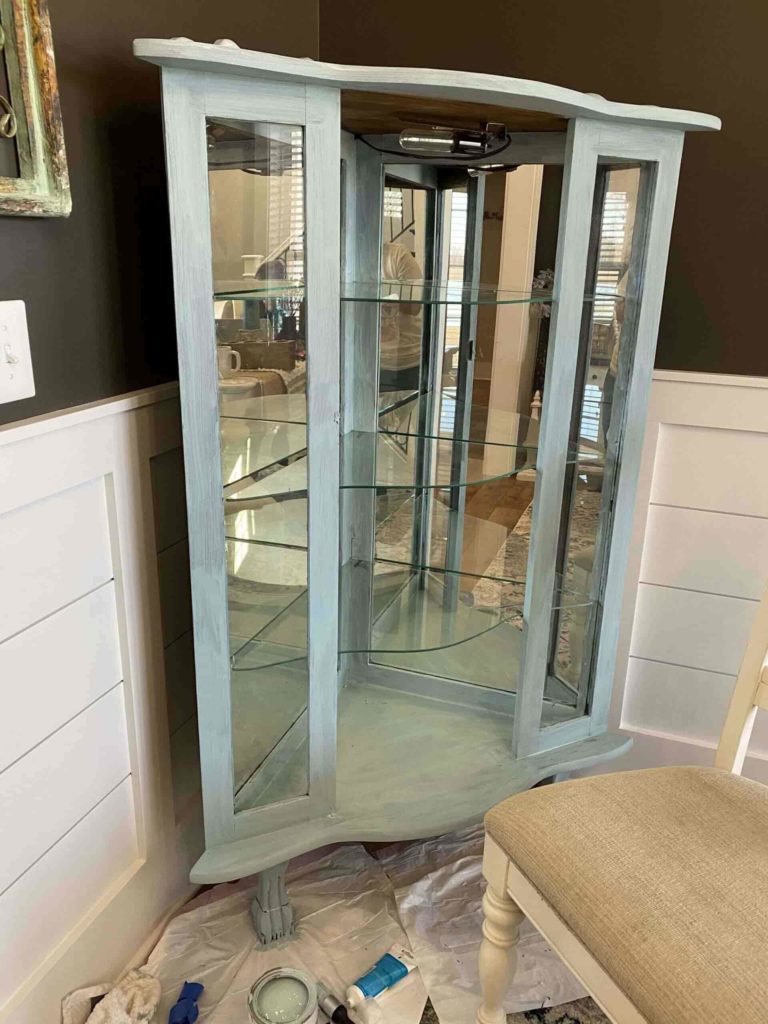 source: re-fabbed.com
The glass door corner cabinets are quite trendy nowadays. It not only provides a storage purpose but also can be used as decorative space to keep photo frames and other showpieces to provide attraction and elegance in the room.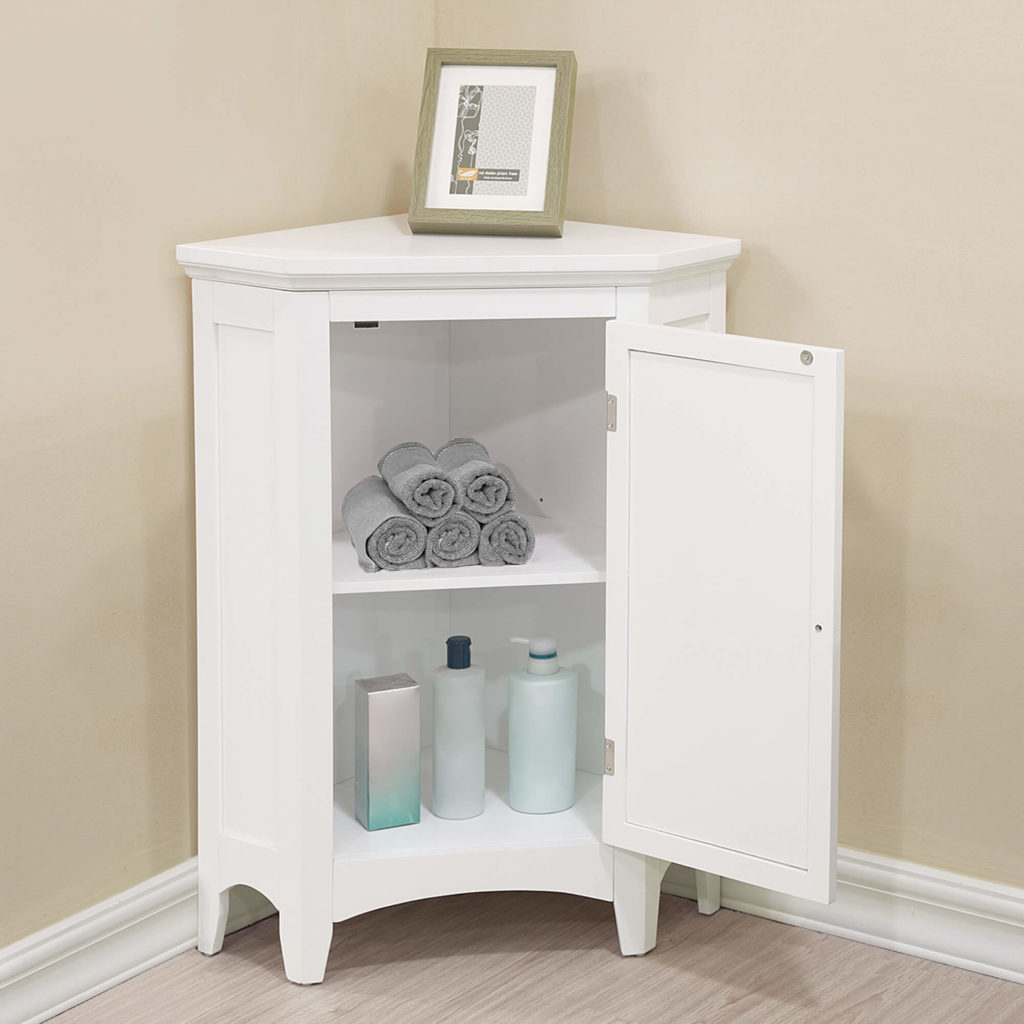 source: teamson.co.uk
You can also make corner cabinets inside your bathroom or washroom to store the towel, hand wash or other bathe items. These cabinets are easy to go with and optimize the room space and keep the things to your hand reach.
This amazing corner cabinet ensures a find boost of storage space to your master suite or laundry room and also provides a truly beautiful asset which will boost your home decor with simple yet elegant design. The unused corners can be filled with clever cabinets with the color that goes with the wall and with glass doors to provide elegant accent to the hall and provide a lot of space area.