When setting up an office space in a new building or modernizing an existing space, the new trend is to open up the whole space with more glass doors and glass walls. The space will look more spacious while still providing separation and privacy. Added bonuses are energy savings, a more open feeling, and make better use of natural light on outside walls. Sliding glass doors take up less floor space than swinging doors.
Why it Is Worth Installing Glass Walls and Doors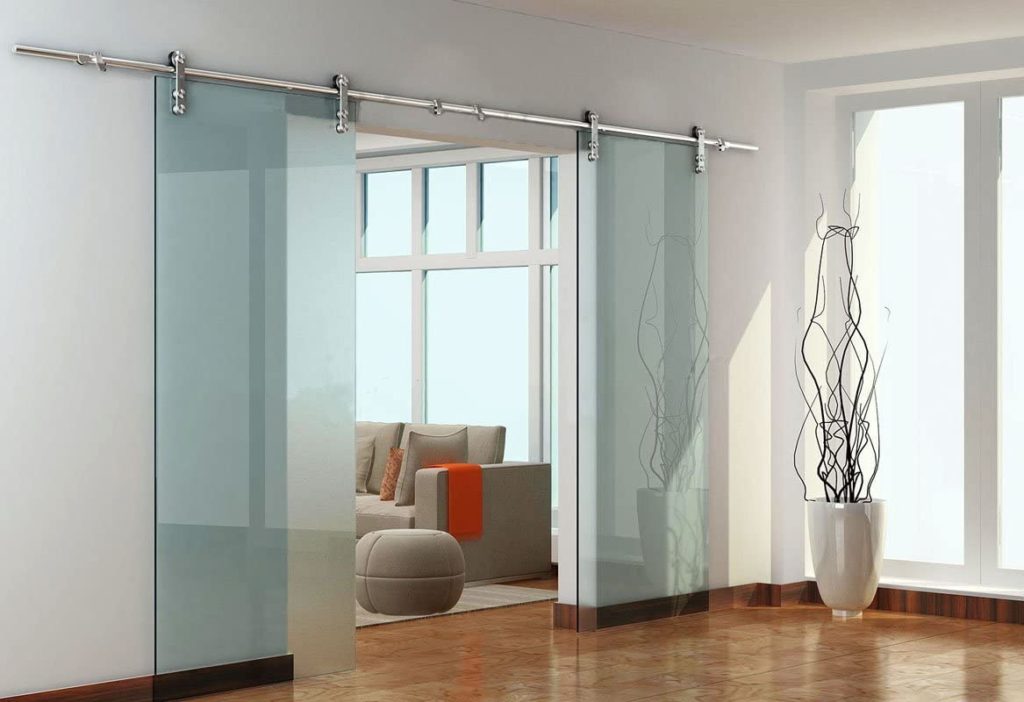 Designers and architects are using more glass walls and doors in office buildings for 9 reasons. Information at klein-usa.com shows the benefits of using more glass at the office. The reasons include:
Interior glass walls and doors allow more natural light to penetrate the whole office space. The added natural light saves money on light fixture use and eliminates many dark corners. In addition, the whole office looks brighter and more cheerful for workers. Natural light improves the mood of employees as they work on projects.
Sliding glass doors make better use of the office footage. They slide along the wall rather than swinging into the room. Sliding glass doors make offices look more modern and are easy to operate. Even if the office will still have some solid walls, adding sliding glass doors will help open up space and give the look of accessibility to offices.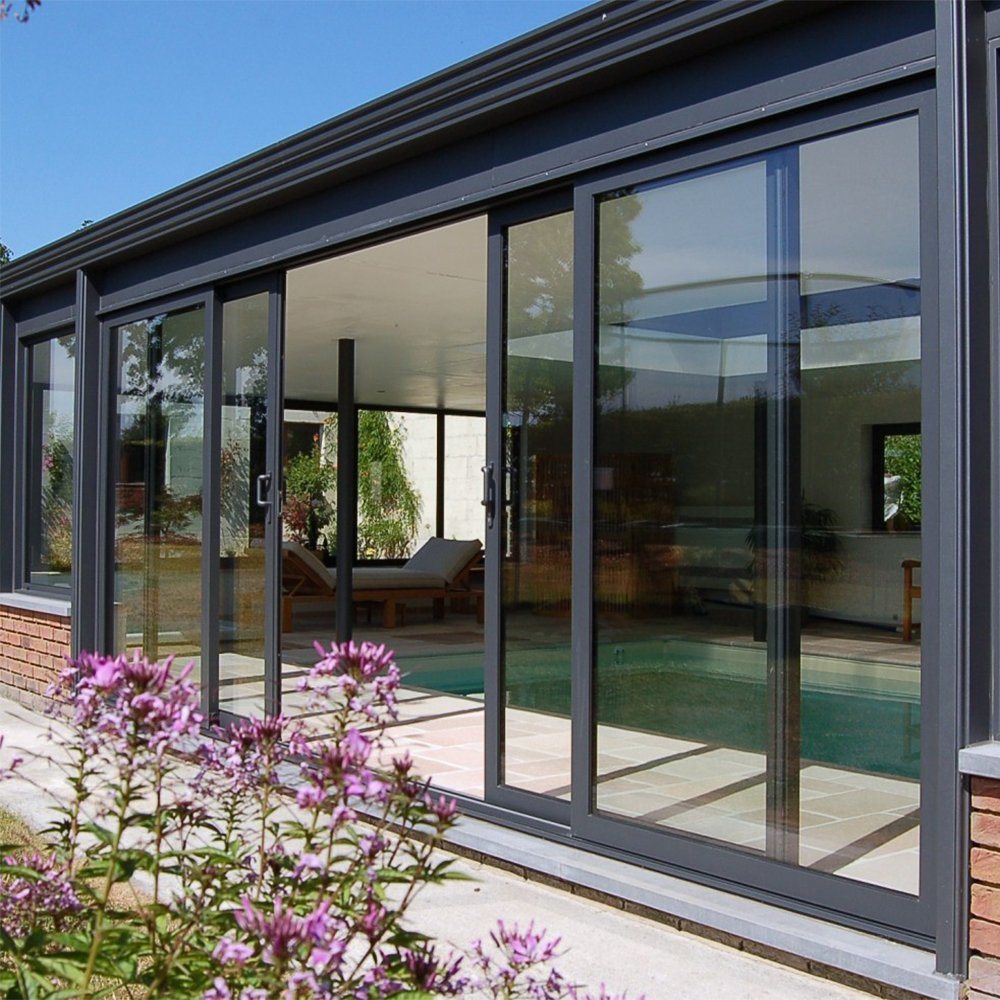 Multiple studies show that glass partitions and doors increase workplace productivity. The open and modern setting makes employees happier at work. When everyone can see everyone else, workers do not feel so isolated and hemmed in. Also, when people know their space is visible to superiors and fellow workers, they are encouraged to keep their workspace neater and to appear to be working more of the time.
The use of glass walls and doors increases the saleability and value of the property. Open floor plans and increased use of glass are what office space buyers are looking for.
Today's workforce wants to have an open, airy workspace with more ways to collaborate with fellow employees on projects. The open space concept gives employees more of an incentive to work together. Being able to see and interact with each other is very good for employee morale and also productivity. Employee efficiency is also improved in an open environment where no one wants everyone to see them wasting time.
Modern glass walls and doors can reduce costs and the time needed for remodeling offices. Glass partitions walls are installed on rail and track systems that can be moved as needed.
Using movable glass wall systems makes it easier to add or eliminate offices and cubicles as needed.
With these glass wall and door systems, it is easier to add storage units, curtains, shelves, and other rooms or office elements.
The use of glass walls and doors have acoustics built in so that soundproof rooms can be made as part of the design. Executive offices, conference rooms, and more can be soundproofed.
Employees Working Together in Collaboration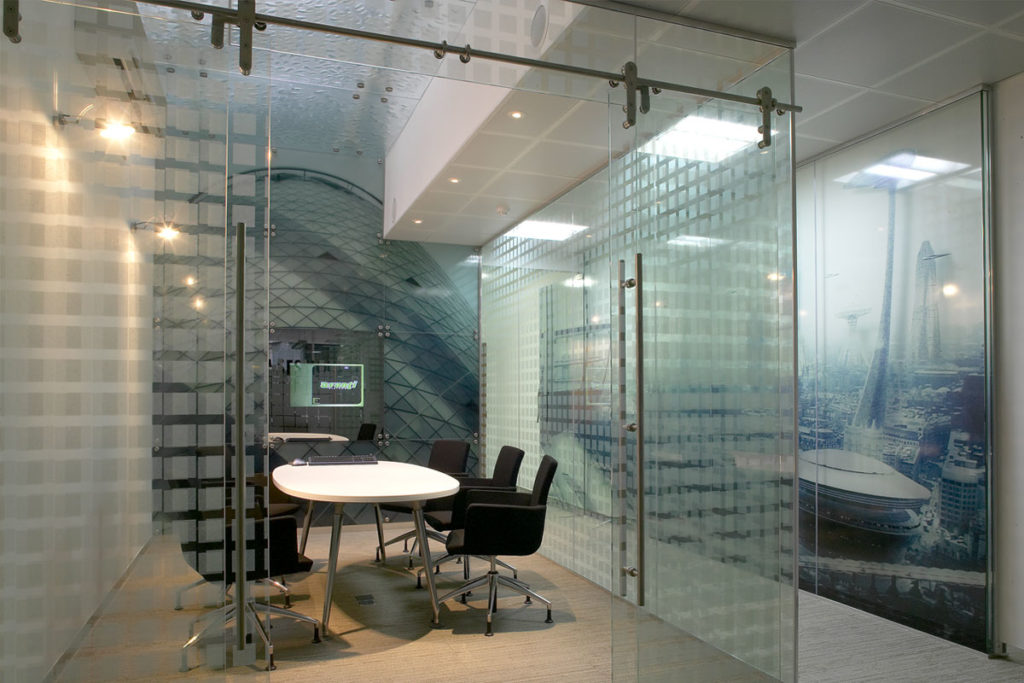 Instead of being closed away from each other in cubicles, employees can see their fellow workers and do not feel so closed in and isolated. An open plan encourages people to seek each other's advice and collaboration on work projects. Employees have been proven to be happier working in these more open spaces. Happy employees work harder and accomplish more. Employees working in this open environment also provide better customer service in person and on the phone. The added sense of teamwork is an advantage to employers.
Increasing Resale Value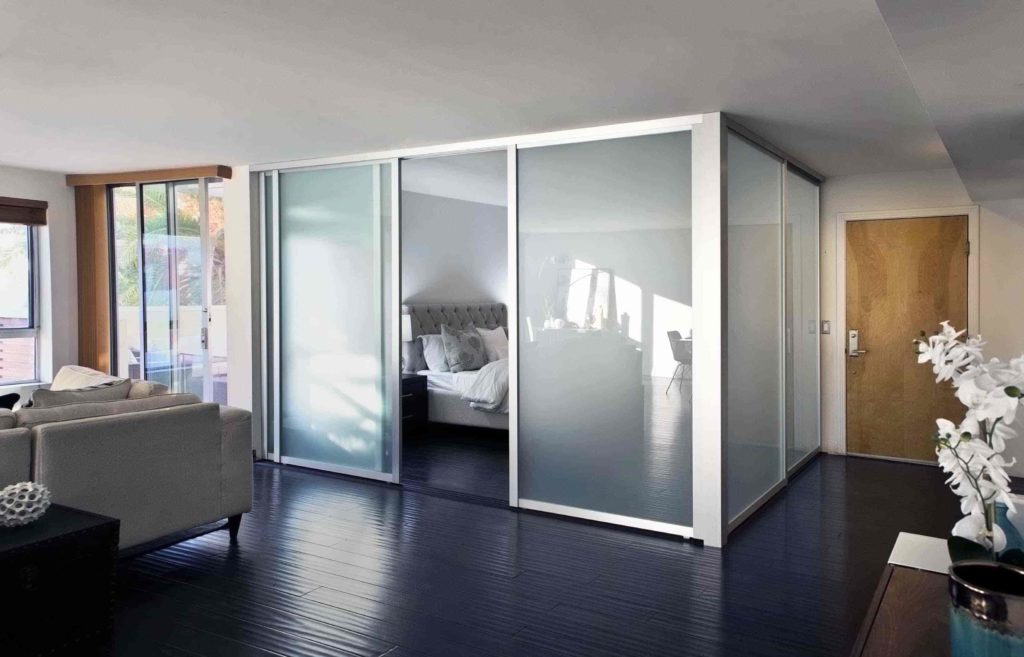 Remodeling an office building to make it function better for employees and management also increases the resale value of the property. Buyers will like the prospect of being able to easily move those modern glass walls into a configuration that works better for them. The office with contemporary glass walls and doors looks modern and in keeping with new building designs. This will impress customers and clients.
Glass Wall and Door System Choices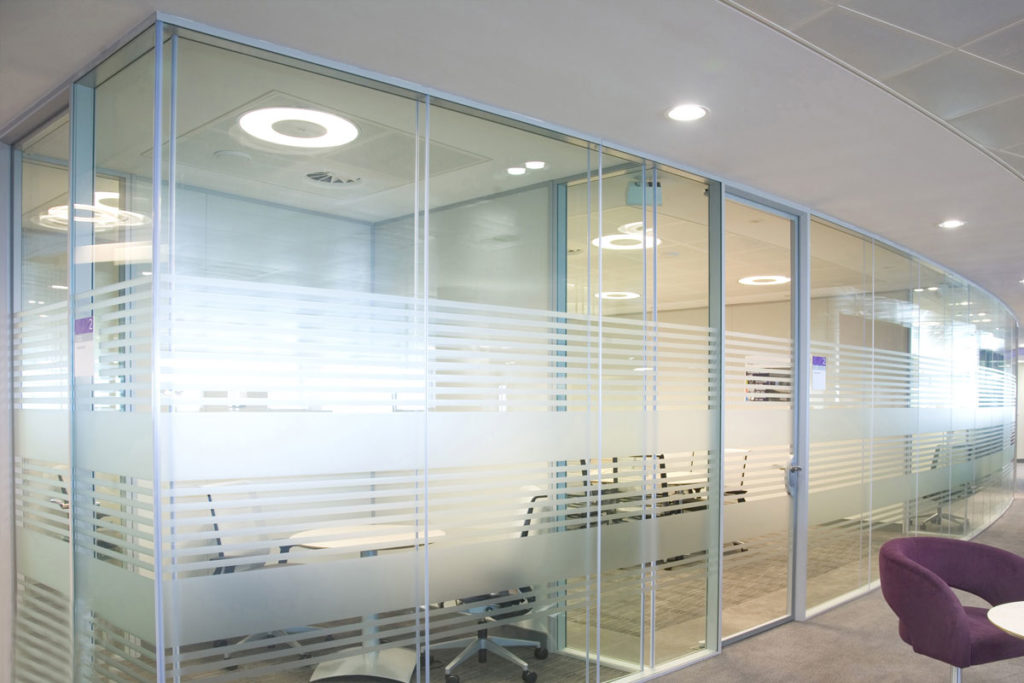 The business owner has choices for glass wall systems and sliding door designs to meet every need. Glass walls can form corners so an office can have an even more open feeling. A supervisor's office could be a large cube in the center of the office work area. Glass walls can be mixed with solid walls where needed. Sliding glass door systems come in many sizes so that a traditional office can be made to look like it has a whole glass wall. This opens up offices to look more accessible.
Frameless glass doors and walls create an even more modern look for hospitality, commercial, and residential projects. Take any corner of a large business space and make it a glass-walled office in a day. If the office space needs to change to facilitate working on a large new project, that can be accomplished easily by moving the glass walls and their tract systems.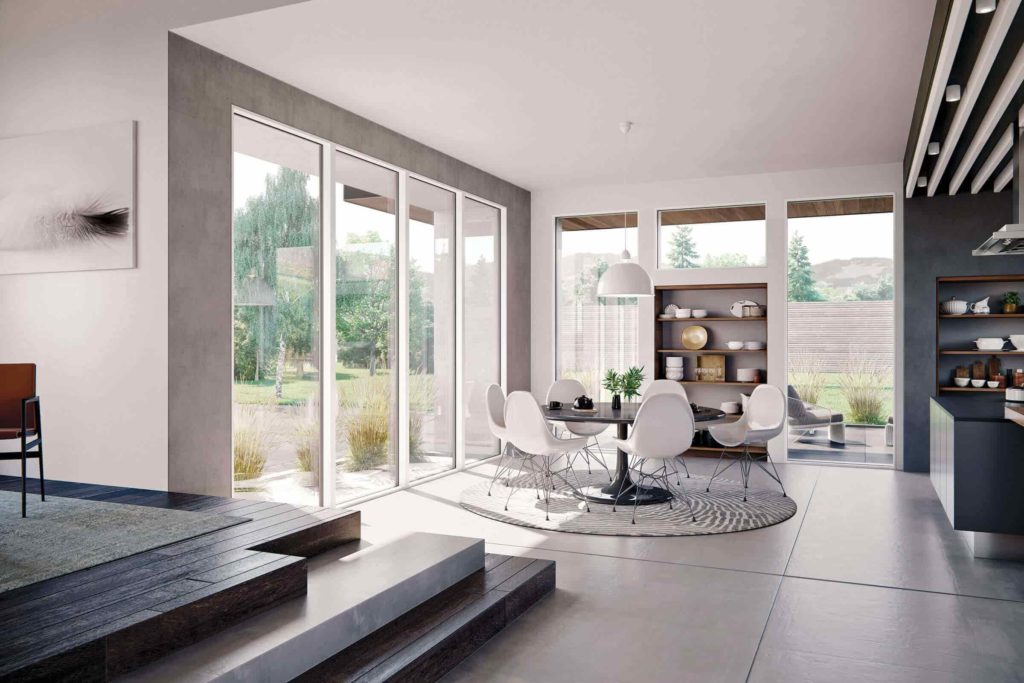 When business owners purchase glass wall and door systems from a well-established company, they can start with a basic glass wall system and then be able to add to it as they need more cubicles or additional office space. Perhaps a new conference room is needed or a group work area will help with a major contract. This is all possible with glass wall and sliding door systems. These systems allow for a large commercial office floor to change as the business needs it to without the long work interruption that building or tearing down typical walls involve.
The success of remodeling to include glass walls and sliding doors depends on purchasing high-quality products that will install correctly and doors that open and close smoothly. The glass walls must have good acoustics so that sound levels can be controlled. When a high-quality system is installed, the office will operate at a higher level with more satisfied and productive employees.
Home Use
These sliding glass doors and glass wall systems can also be used in homes to create home offices without all the construction mess and expense. The homeowner who must work at home can still feel part of the family as work is done. The separate office space created will give the worker just enough separation to work with less interruption and accomplish more. As work-at-home options increase, this becomes an important home improvement at The Architecture Designs choice for many people.