In this era of pollution and global changes, it is important to be pollutant-free when we are indoors. Witness some air purifying indoor plants suggested by NASA Clean Air Study at The Architecture Designs. 
Bamboo palm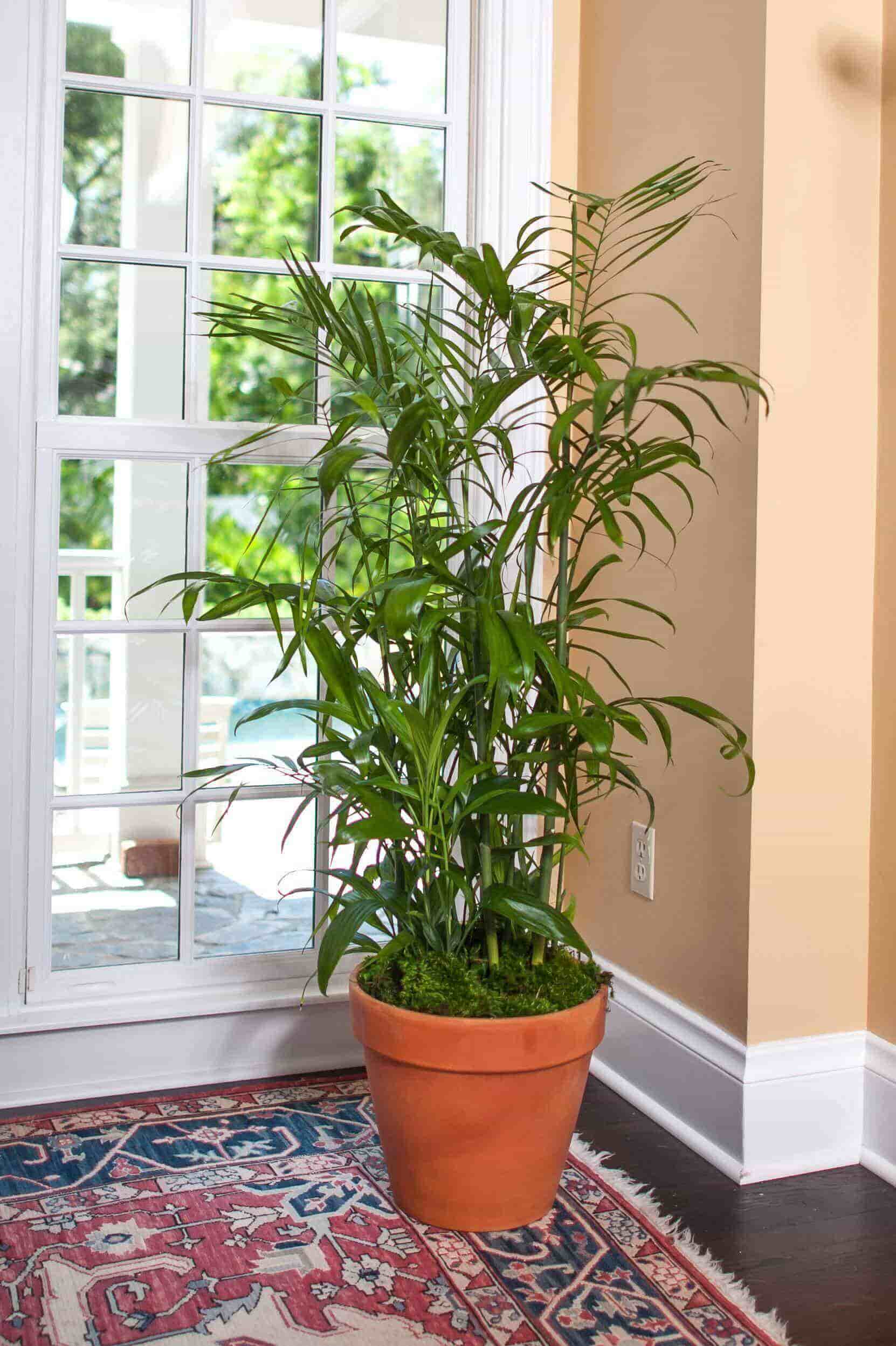 source: plantz.com
The bamboo palm has the ability to remove formaldehyde from the air. This plant can grow efficiently in shade and under humid climate and is said to be of the plant family Arecaceae.
Broadleaf lady palm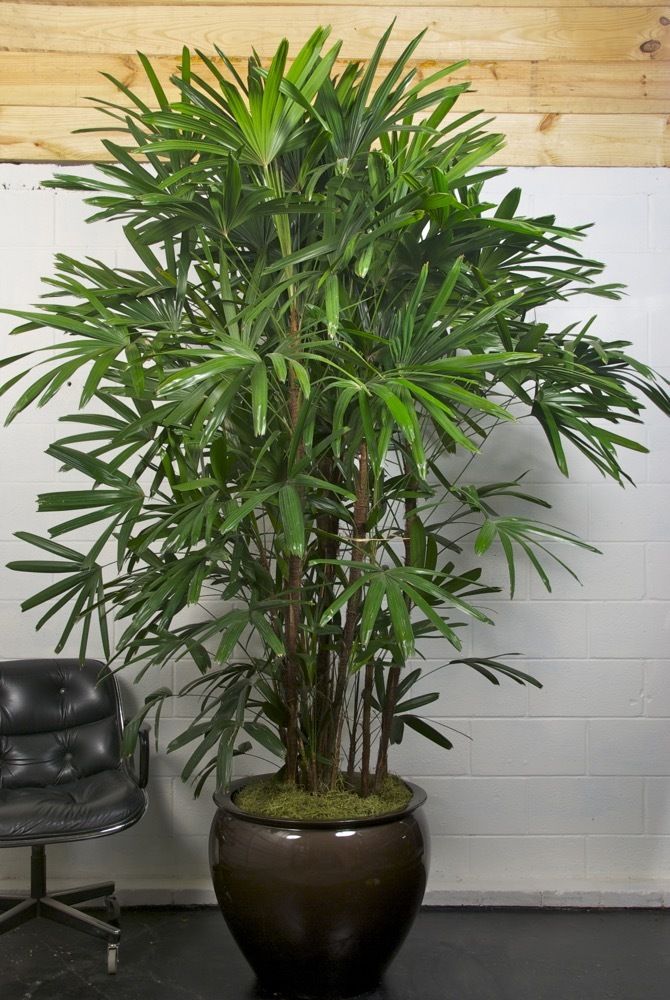 source: pinterest.com
The "Broadleaf Lady Palm" adapts well to most interiors, preferring semi-sunlight and a temperature of 16-21 C. It is a durable palm species. Occasionally spider mites will attack a Lady Palm but the plant is very resistant to insect infestations.
Chinese evergreen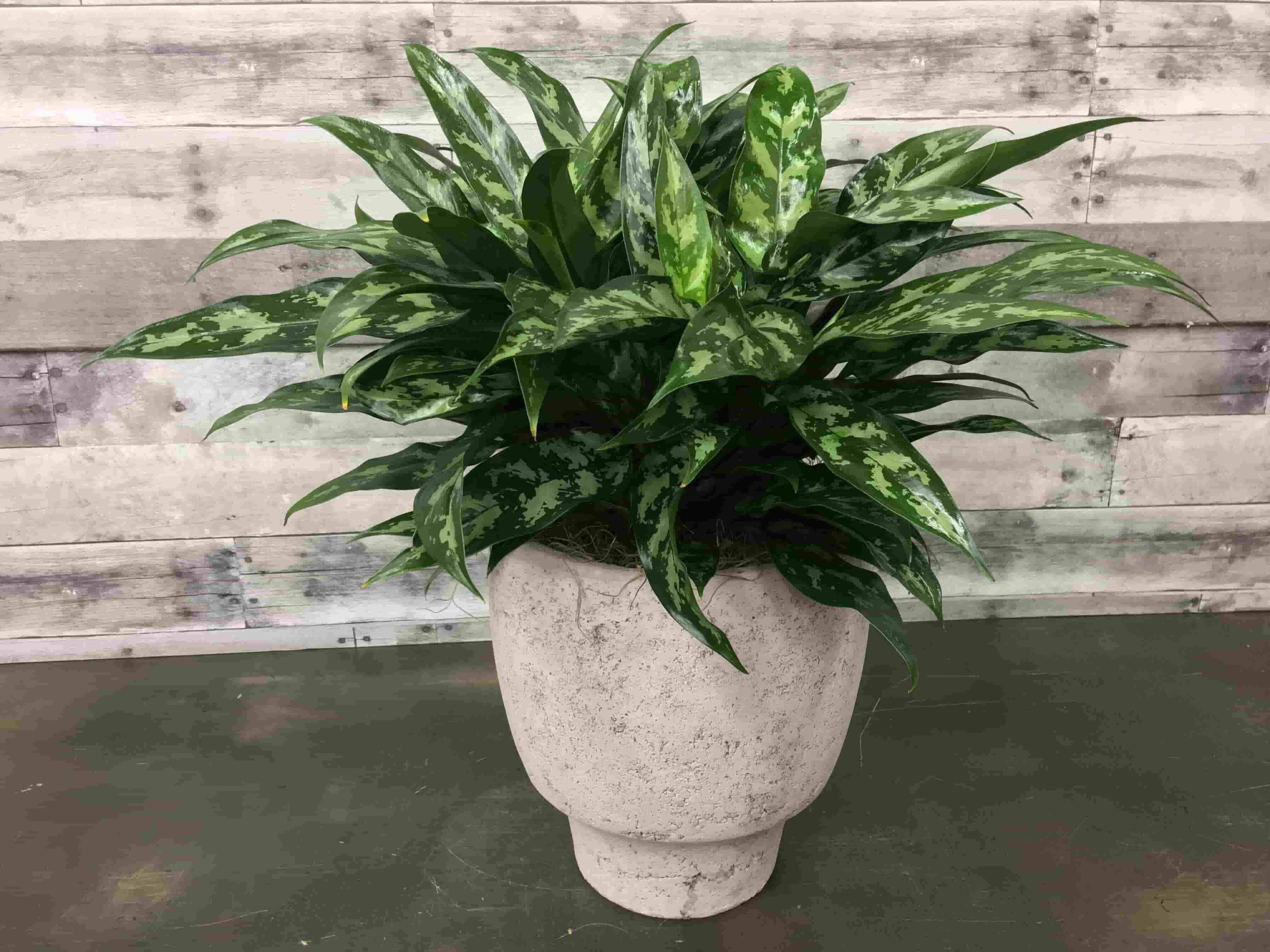 source: cloudinary.com
Chinese evergreen is one of the best plants for folks who are too busy to maintain plants as less frequent water is required. This sturdy plant is easy and wonderful to grow and has more than 100 popular varieties.
Cornstalk dracaena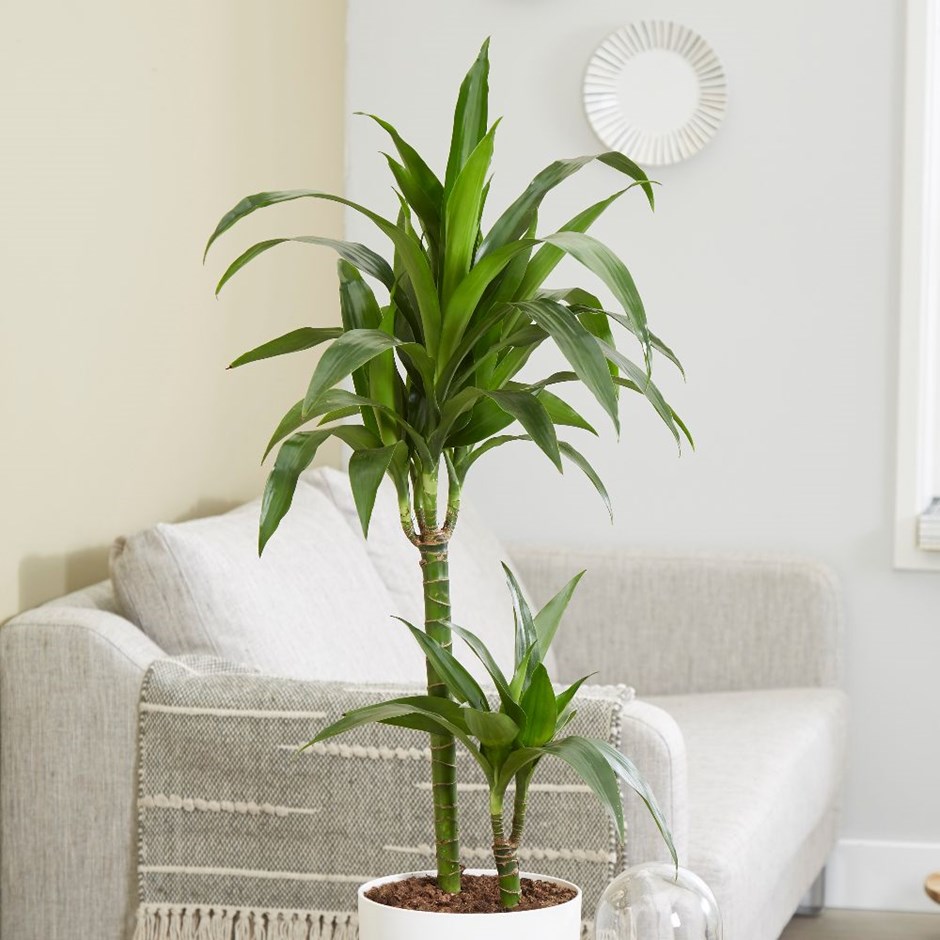 source: crocus.co.uk
Cornstalk Dracaena, commonly known as Dracaena mahatma is counted under the Asparagaceae plant family. This plant can grow in adverse weather conditions and requires less frequent watering and cleans trichloroethylene and benzene from the air.
Devil's ivy
source: gattonflorist.com.au
This plant is considered to be the most effective plant in purifying air and formaldehyde, and xylene and is easier to maintain for beginners and is considered quite angelic. It can grow in a variety of directions till 2.5 meters height. 
Dwarf date palm
source: kauaiseascapesnursery.com
Dwarf date palm is a native to south-eastern Asia and is also commonly known as the pygmy date palm. This plant requires 10-45° Celsius temperature, less frequent watering, and direct bright sunlight and is better grown outdoors and used inside.
Boston fern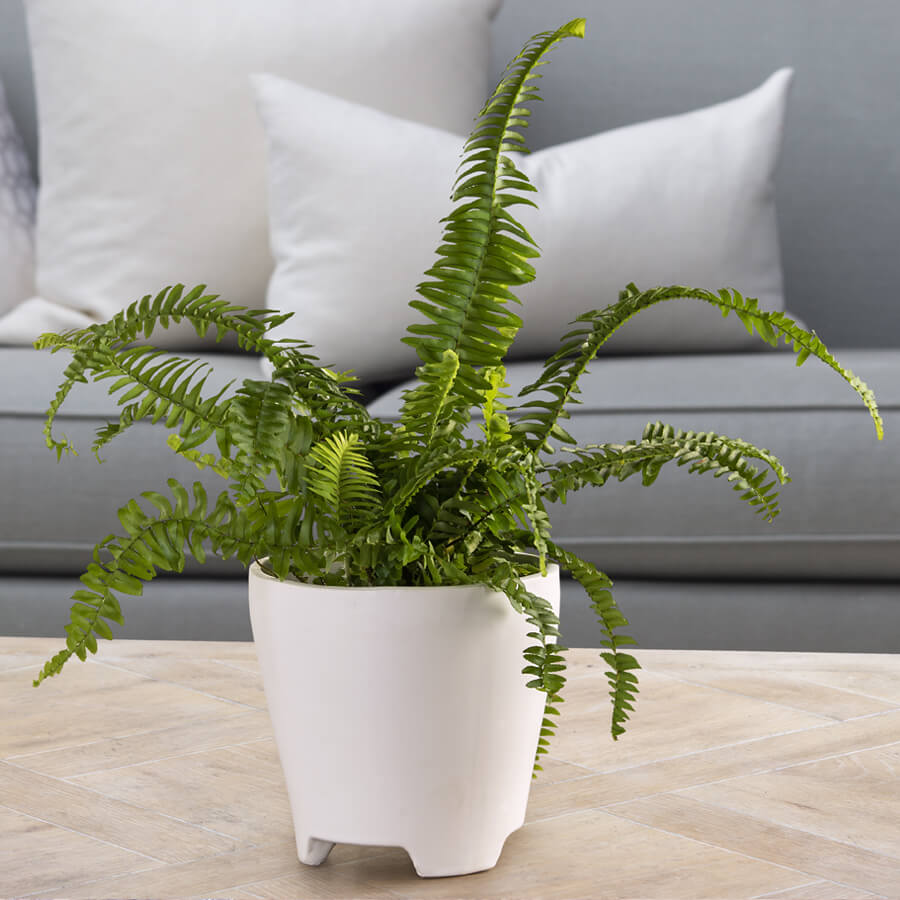 source: jacksonandperkins.com
Boston fern has a higher tolerance for the light than any other indoor plant and more tolerant to dry conditions. This purifies the air as well as keeps the indoor look beautiful and elegant.
English ivy
source: pinterest.ch
English Ivy plant is one of the commonly found plants in Europe and Western Asia and is the most popular plant among the others in Europe. This plant helps in removing formaldehyde, xylene, and benzene from the air and purifies it.
Flamingo lily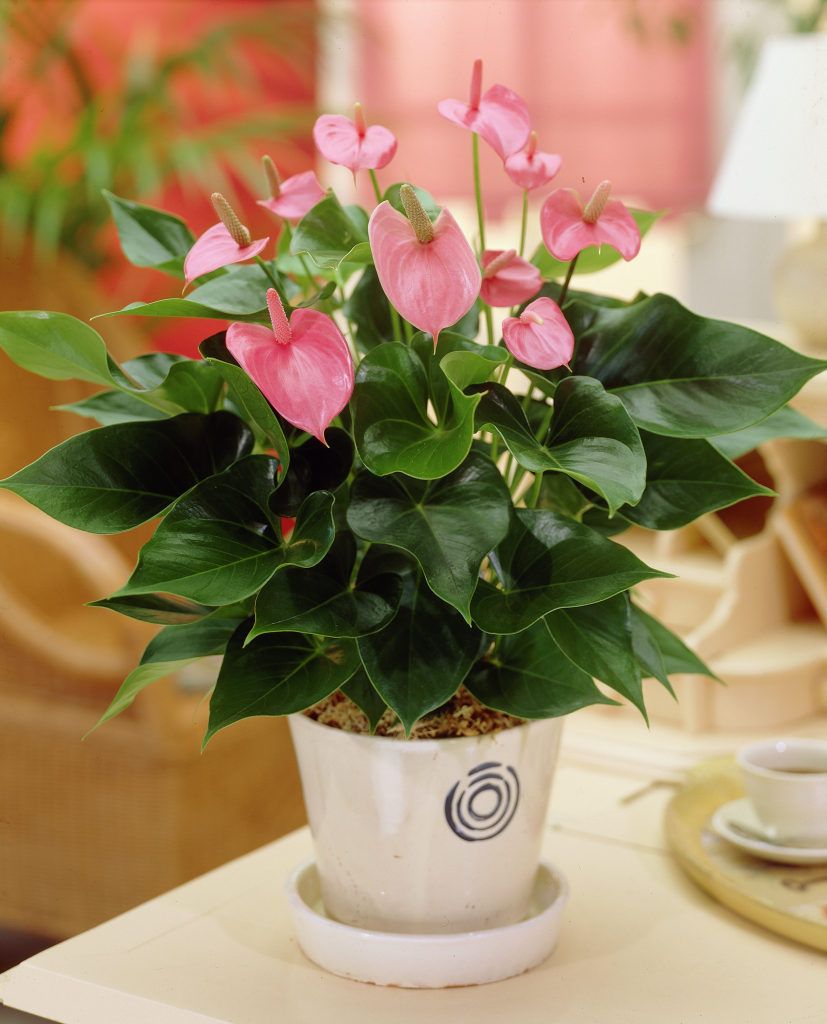 source: pinterest.com
Flamingo lily is one of the species of the Araceae family which is commonly found in Ecuador and Colombia. This plant helps in purifying the air as well as is the most beautiful addition to décor with the heart-shaped leaves and beautiful flowers.
Florist's chrysanthemum
source: molekule.science
This Florist's Chrysanthemum is possibly not an ideal one for indoors but they surely are the best addition as they reduce the harmful pollutants as per NASA.
Gerbera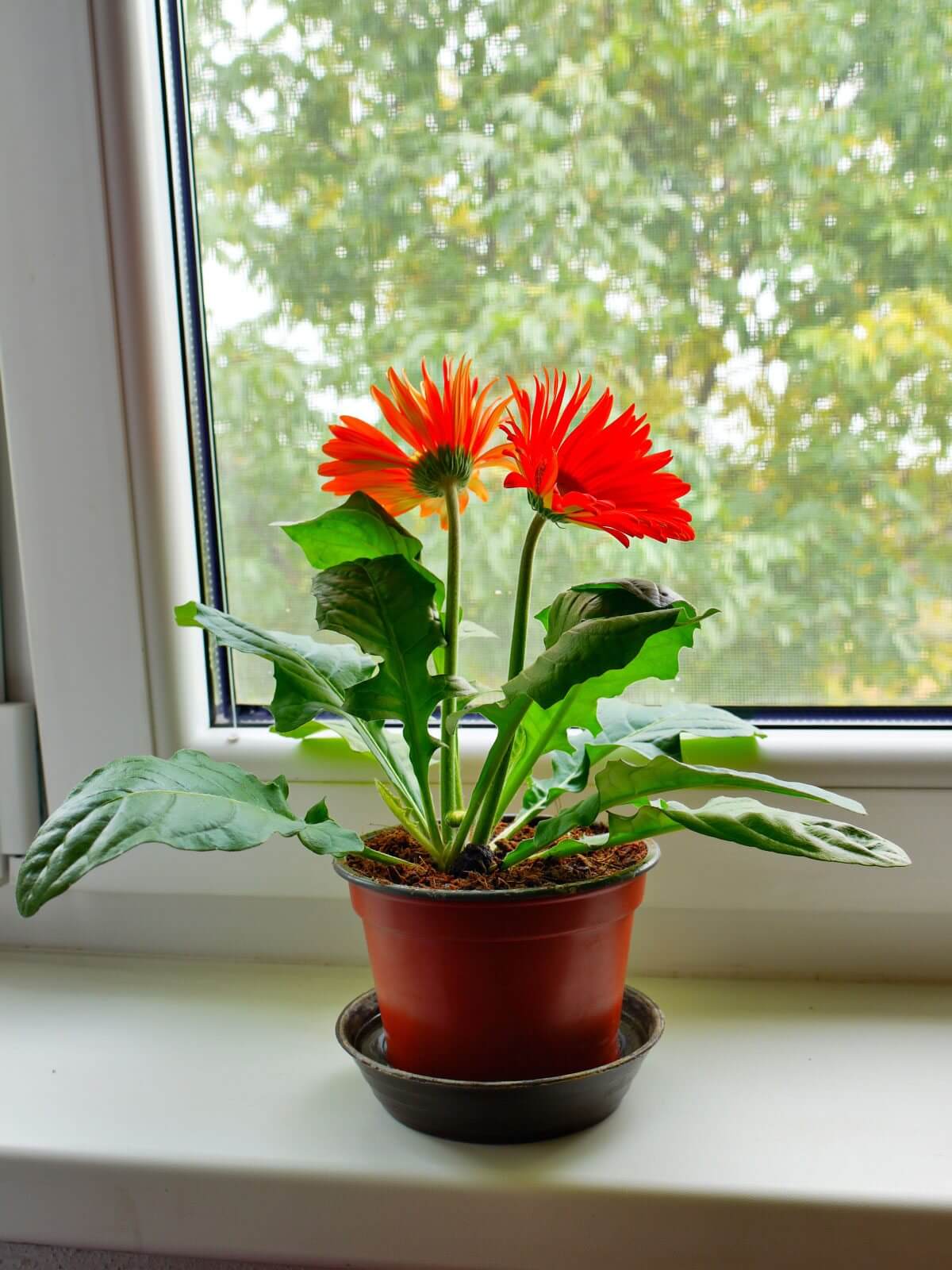 source: gardeningknowhow.com
Gerbera is quite cheerful in addition to the air purifying one because of its colorful flowers that can grow at any time during the year. The plant has lush green leaves and can also look beautiful without flowers.
Kimberly Queen fern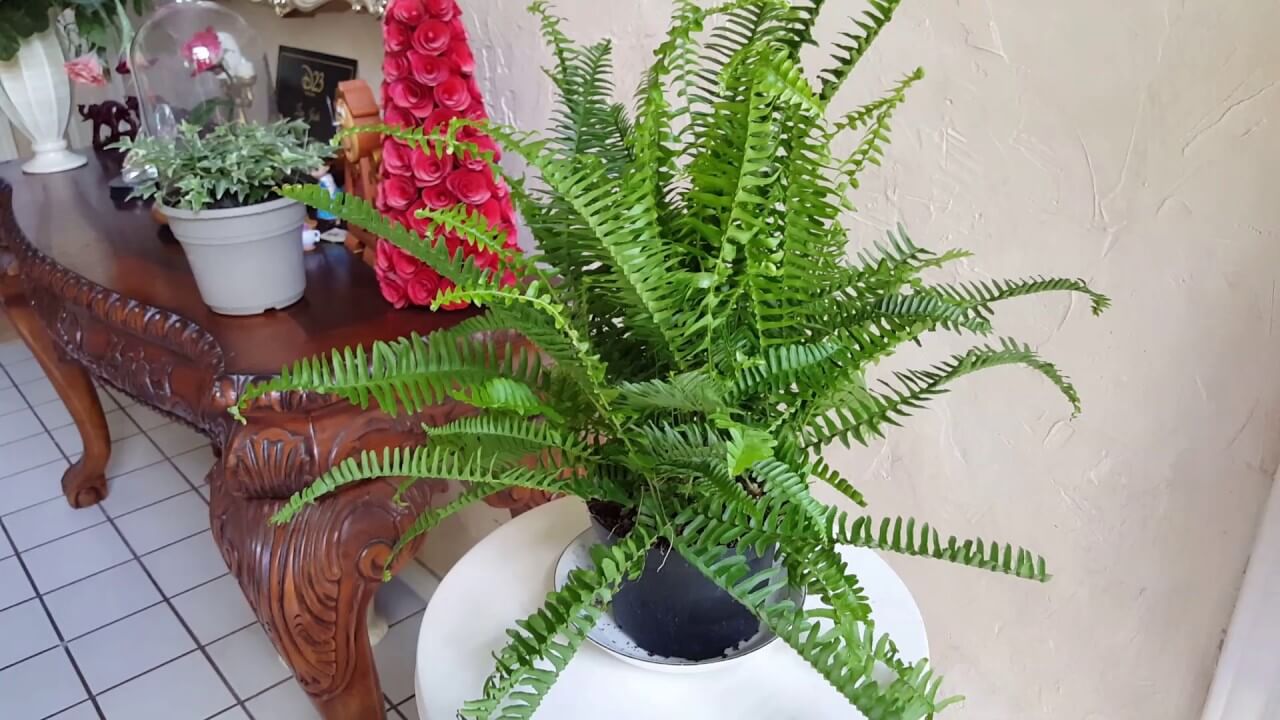 source: youtube.com
This plant is useful for purifying air from bacteria, molds, air-born germs, xylene, etc.  
Lilyturf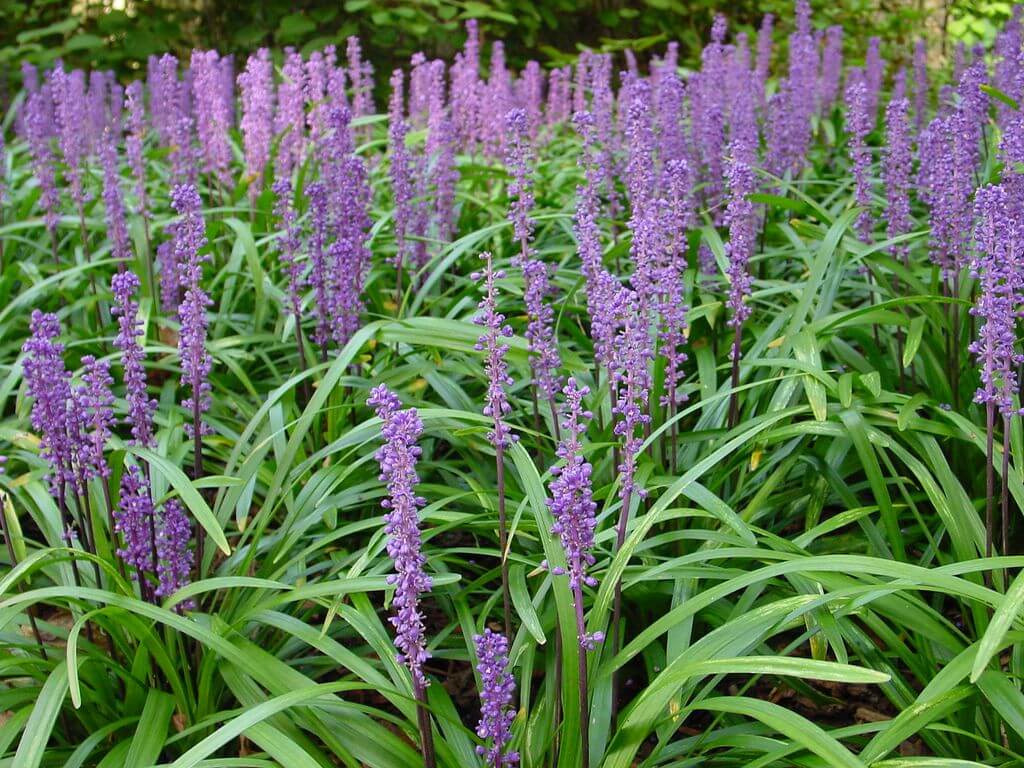 source: pinterest.com
The Lilyturf plant is more popular for growing outdoors but it brings charm when grown indoors and purifies the air from trichloroethylene and ammonia. This can be maintained in pots and it will flourish the décor with its beautiful color.
Red-edged dracaena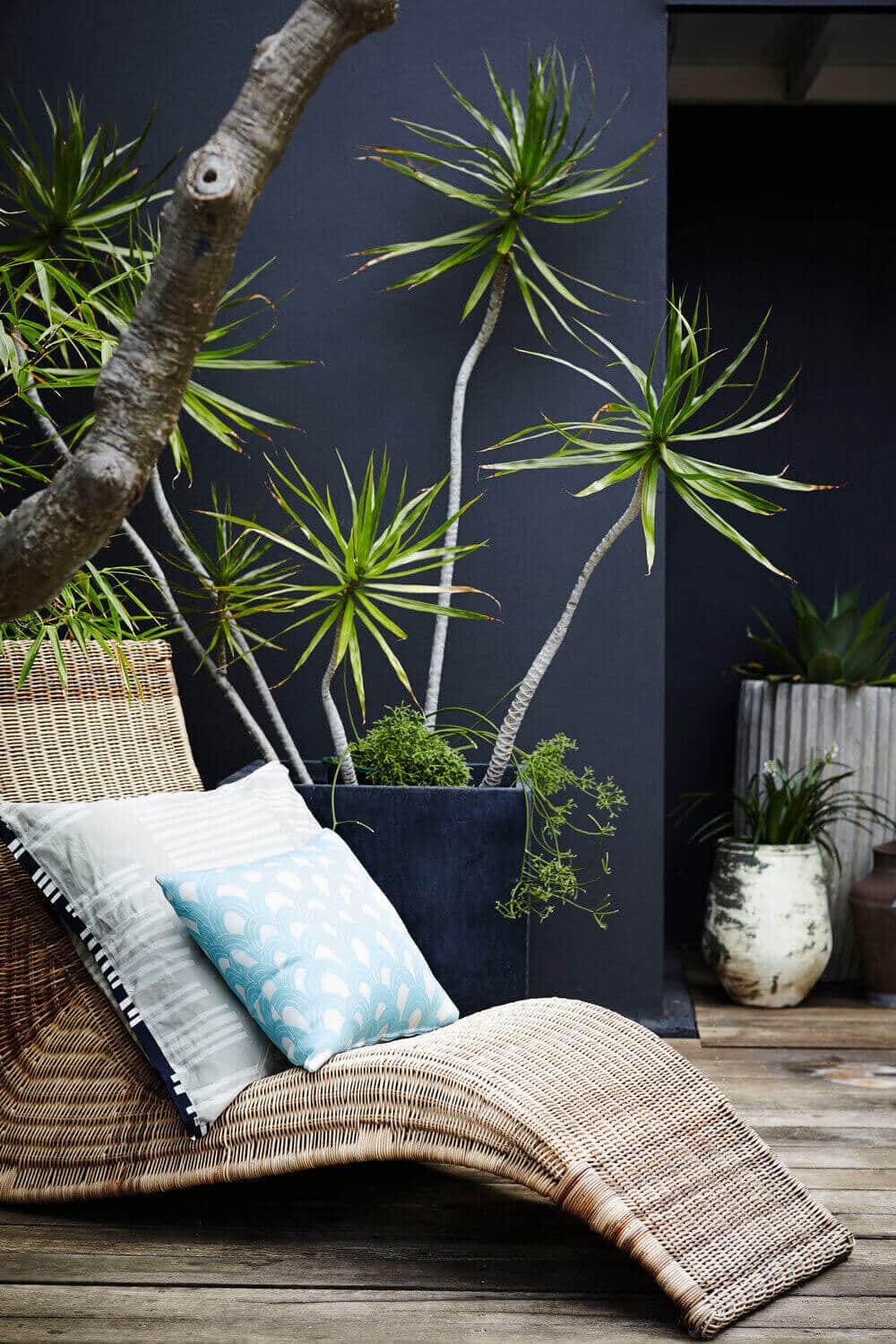 source: pinterest.com
It is ideal for the diverse weather conditions and is helpful in maintaining balance indoors as it requires minimal watering and can grow in shade and artificial light.
Spider plant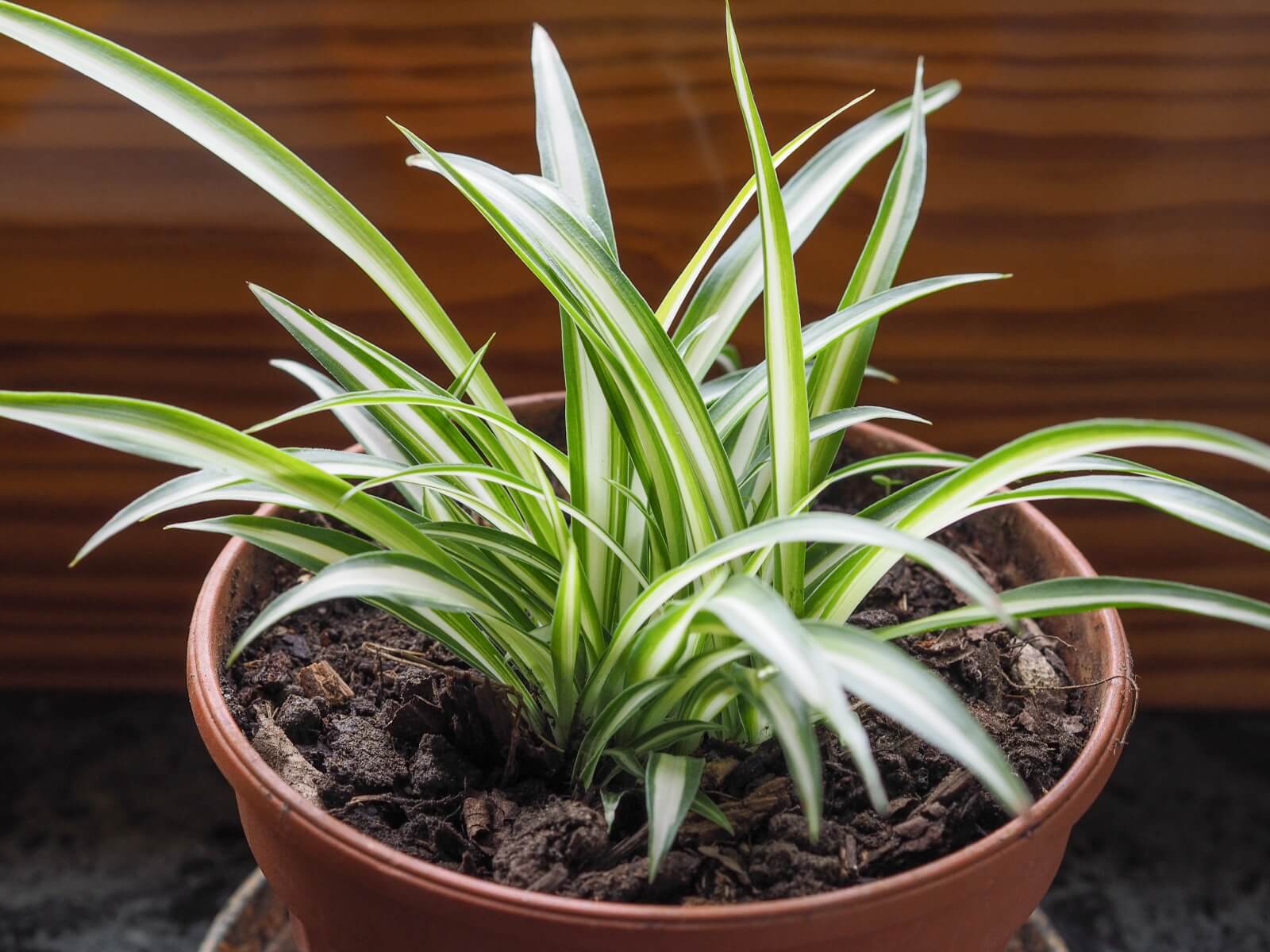 source: almanac.com
The spider plant is one of the most famous plants that are kept indoors because of its elegant look and easy care and ability to grow in shade. The plant purifies the air and needs watering only when the top one inch of the plant is dried.
Variegated snake plant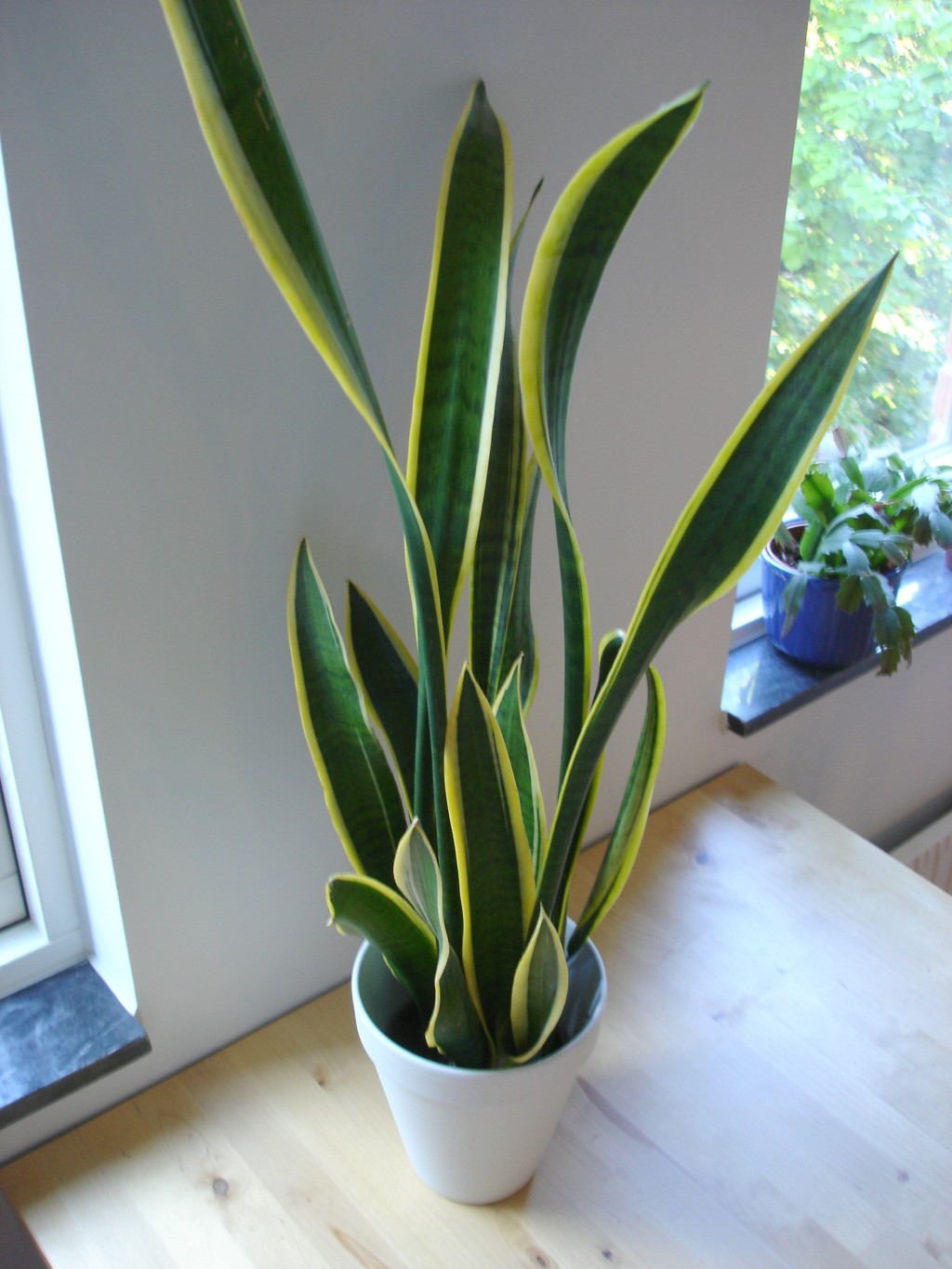 source: dengarden.com
Variegated snake plant, also known as mother-in-law's tongue is an evergreen perennial plant is one of the commonly used indoor plants advised by NASA that purifies the air and makes the place refreshing and healthy.
Weeping fig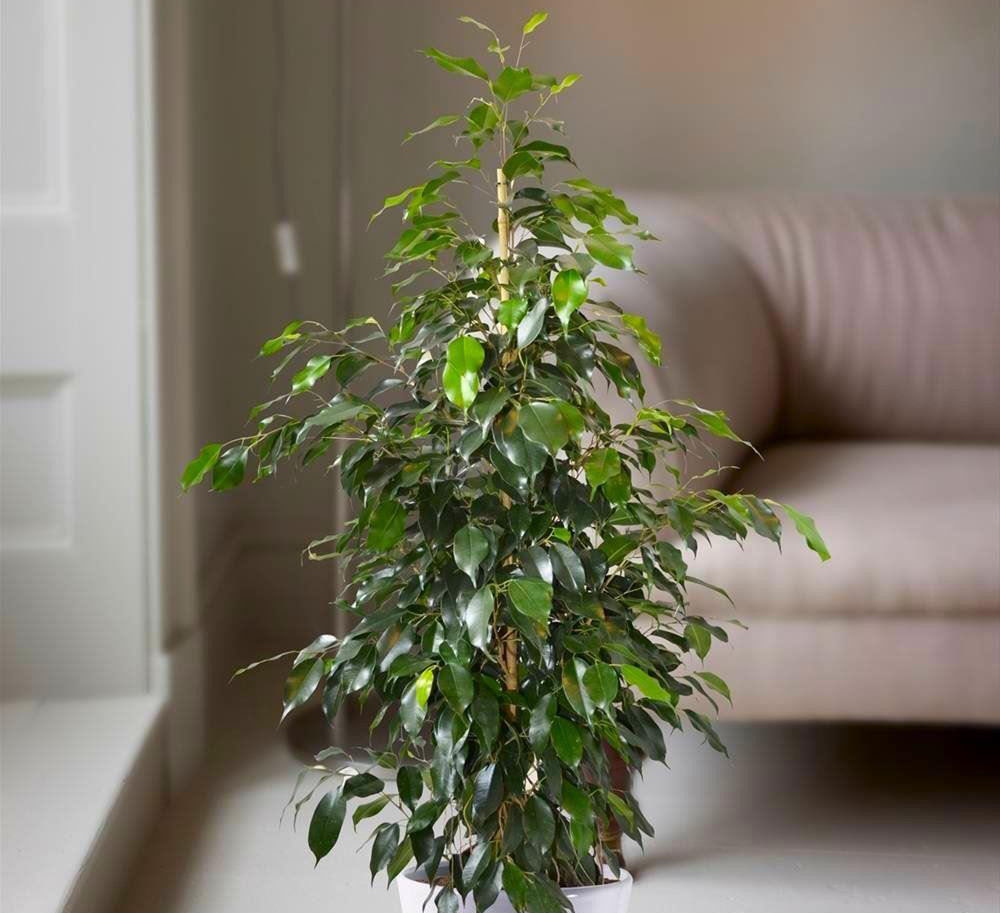 source: greensouq.ae
Weeping fig is very commonly found in Asia and is one of the best multipurpose plants found here. This can be grown up to 30 feet high and is effective in purifying the air from benzene and formaldehyde.